How is my baby girl two years old? I felt like she was just born! Her birthday just came up so quickly! I am so excited to share her special day with you. The most important thing is, I felt like she felt so loved, had so much fun and that she felt like a special princess. She kept walking around saying pretty, daddy look, wow. That makes my heart leap from my chest. Being creative is truly my passion and doing it for the ones that I love, well that's just a full heart right there.
Bella had a swan lake party! It was a wintry party filled with feathered swans, white cookies, cupcakes, donuts and candy, swan ice sculptures, swan pinata and a white hot cocoa bar. The girls got to make feathered headbands with sequin ribbon and the boys had black swan masks! We turned our 3 season into a swan wintry wonderland for the little ones to enjoy their food. All the kids were asking if I made a pinata again this year, and I'm so glad that I stayed up making one the night (or morning) before her party. My husband thought I was crazy constructing a swan at midnight!
Goodness, I have so many memories that I will cherish forever from that day!
Happy 2nd birthday, my sweet baby princess! YOU are BEYOND LOVED! I pray that God will bless your sweet and tender heart!
(I've listed all the details under the photos of where I got everything!)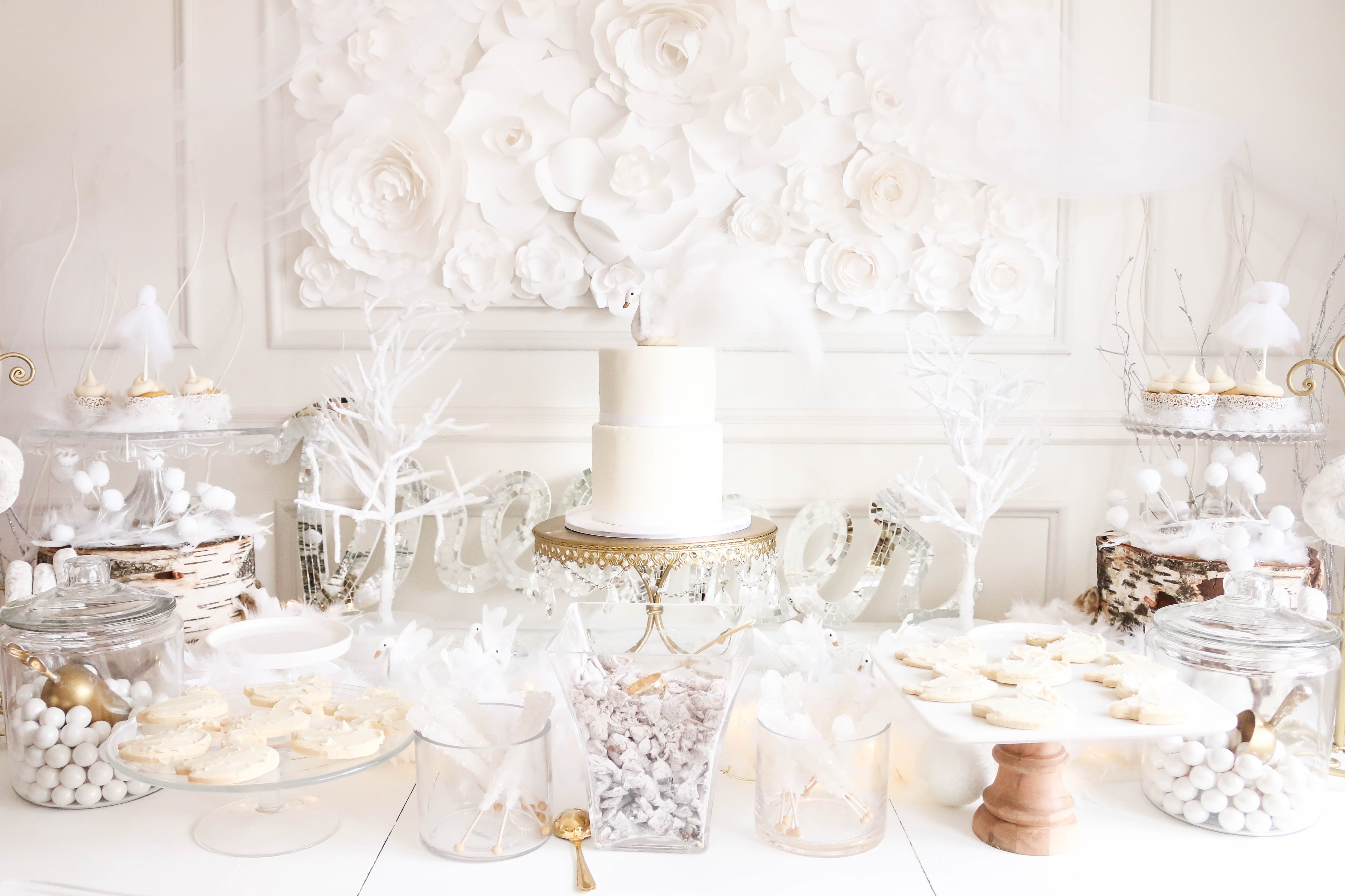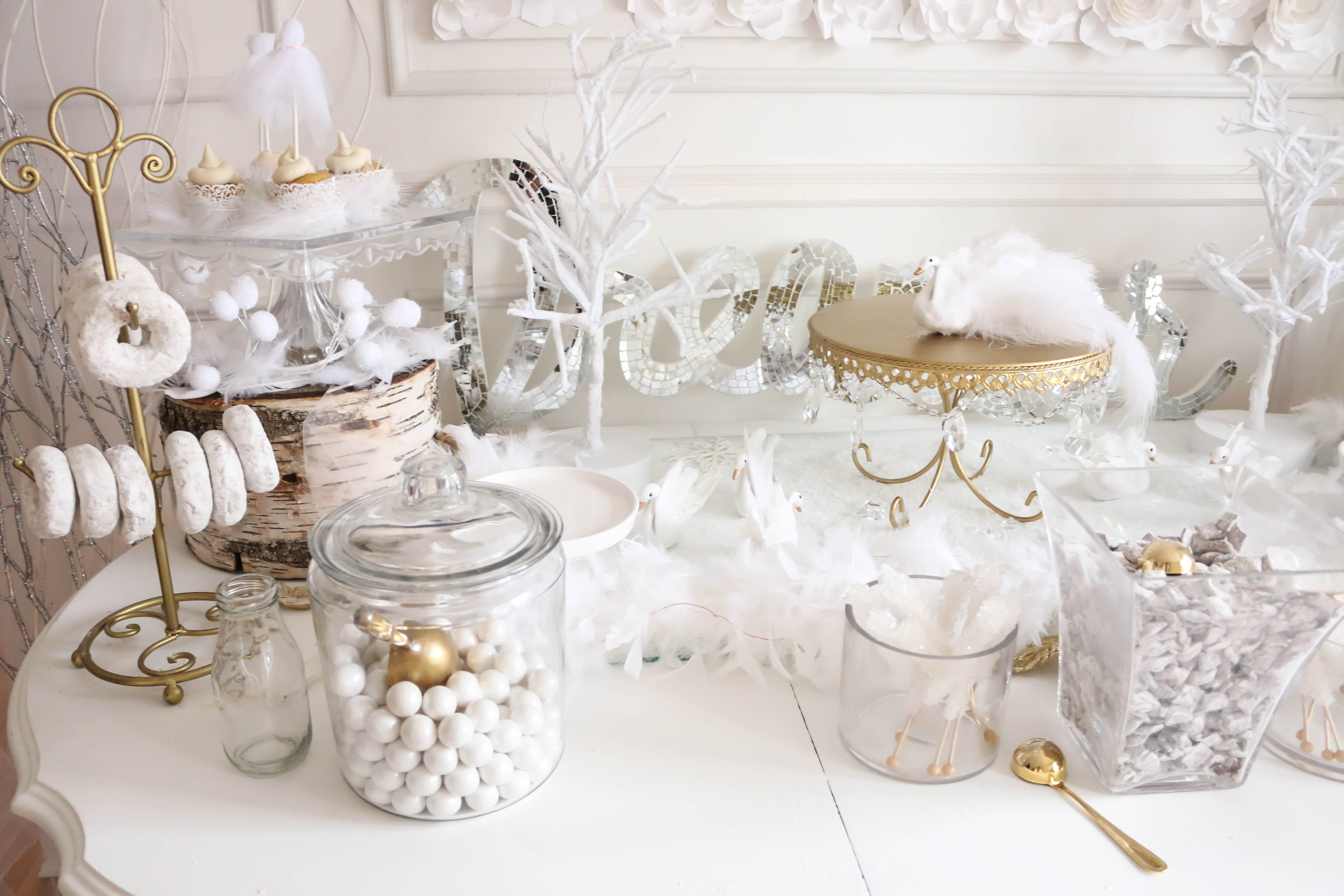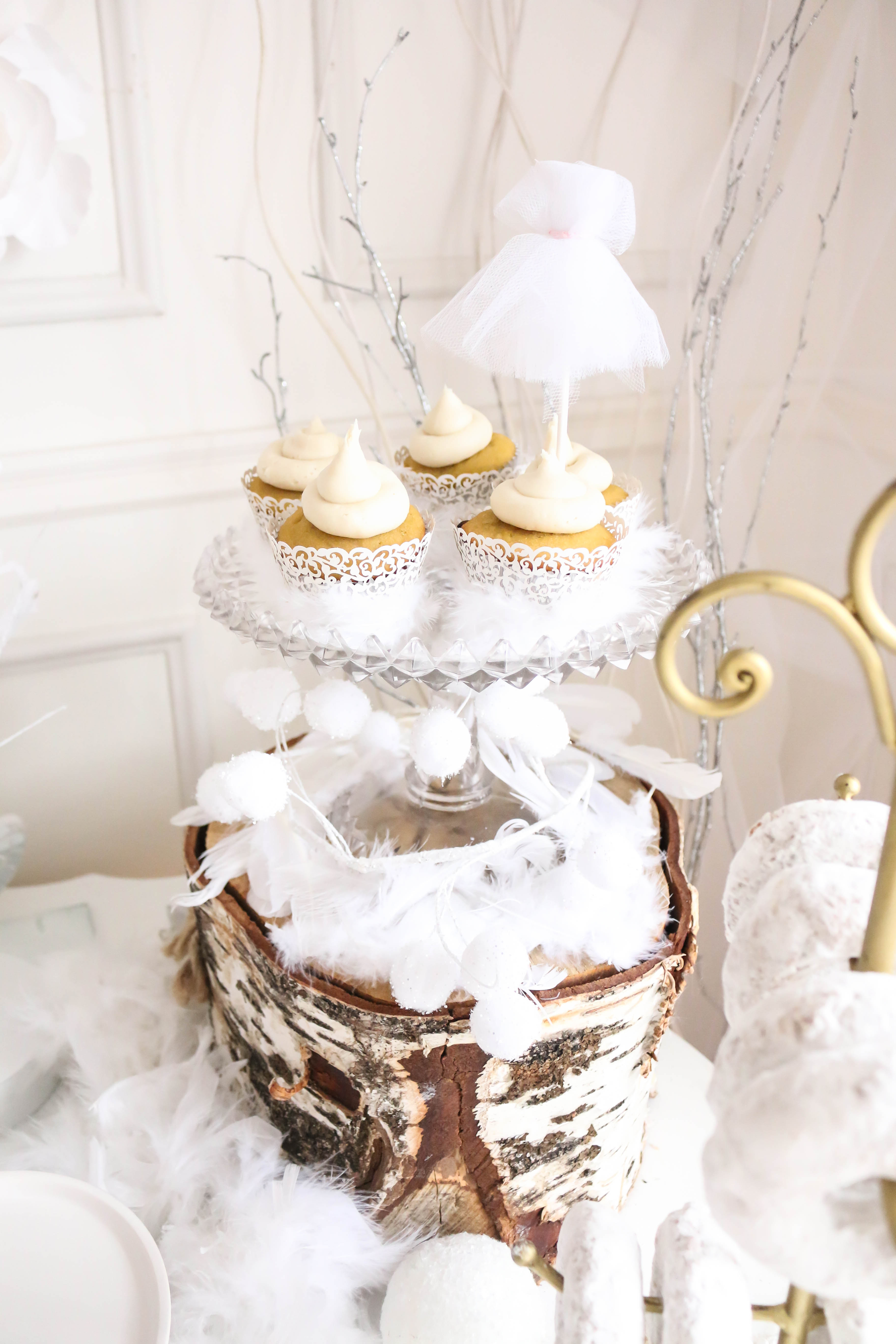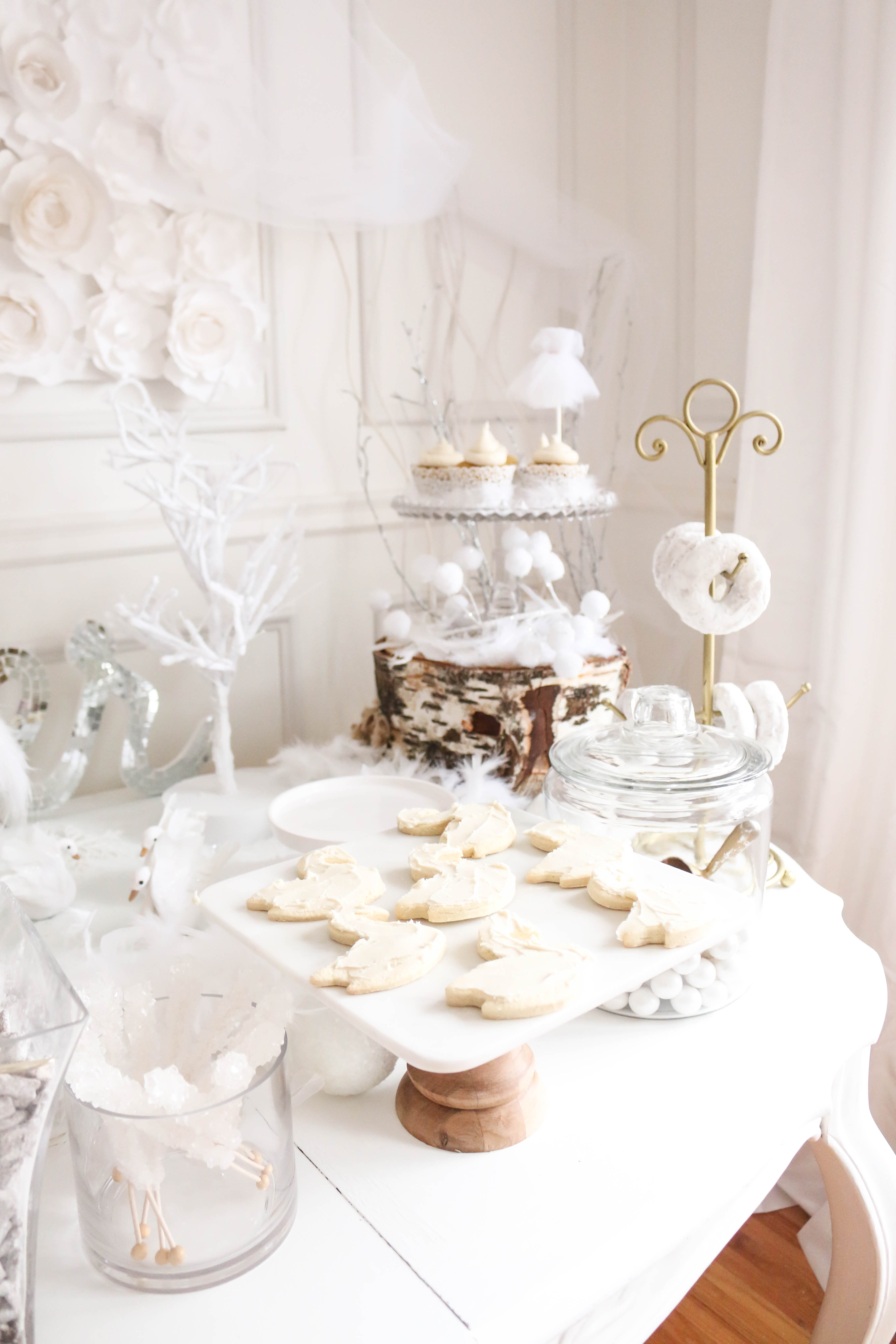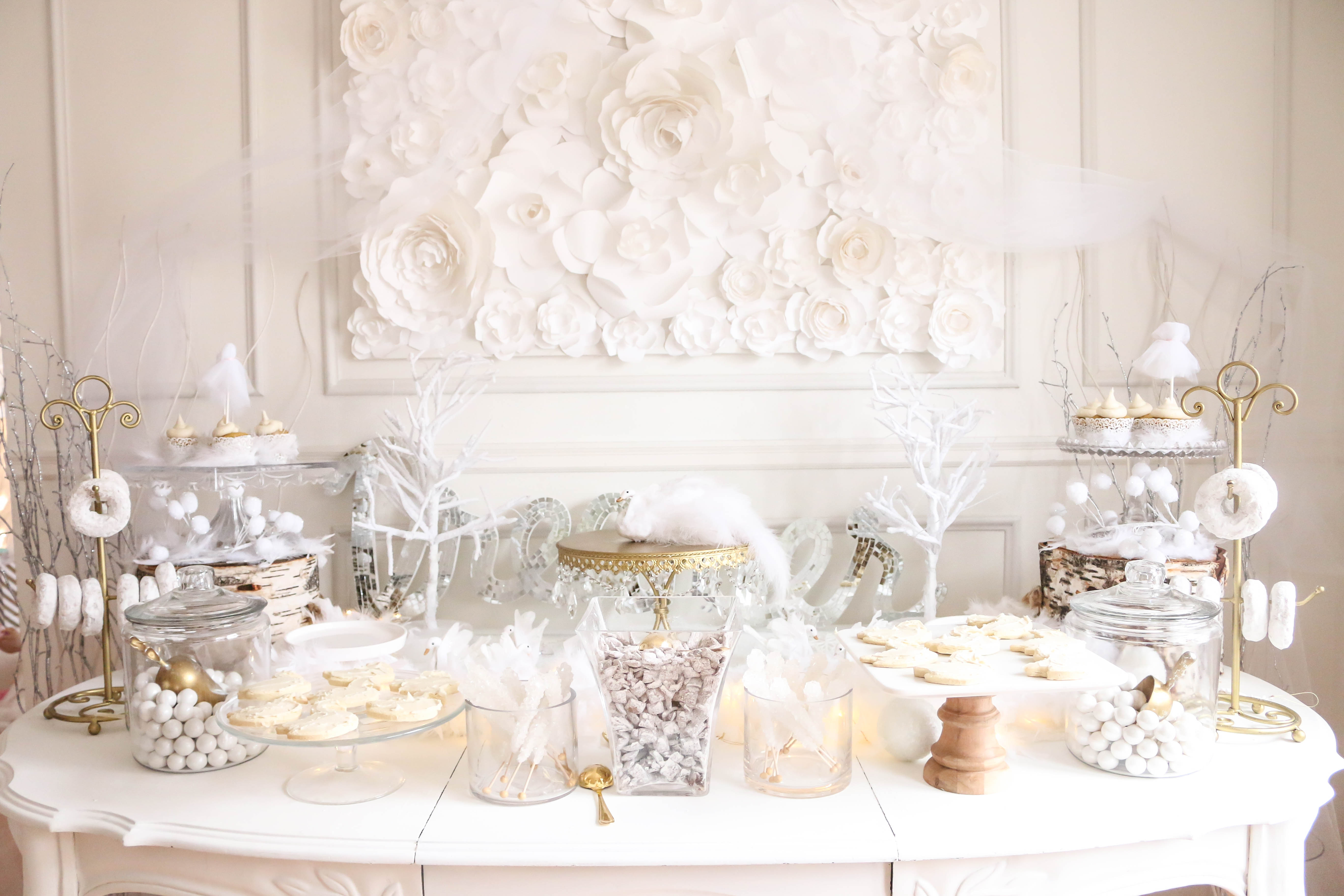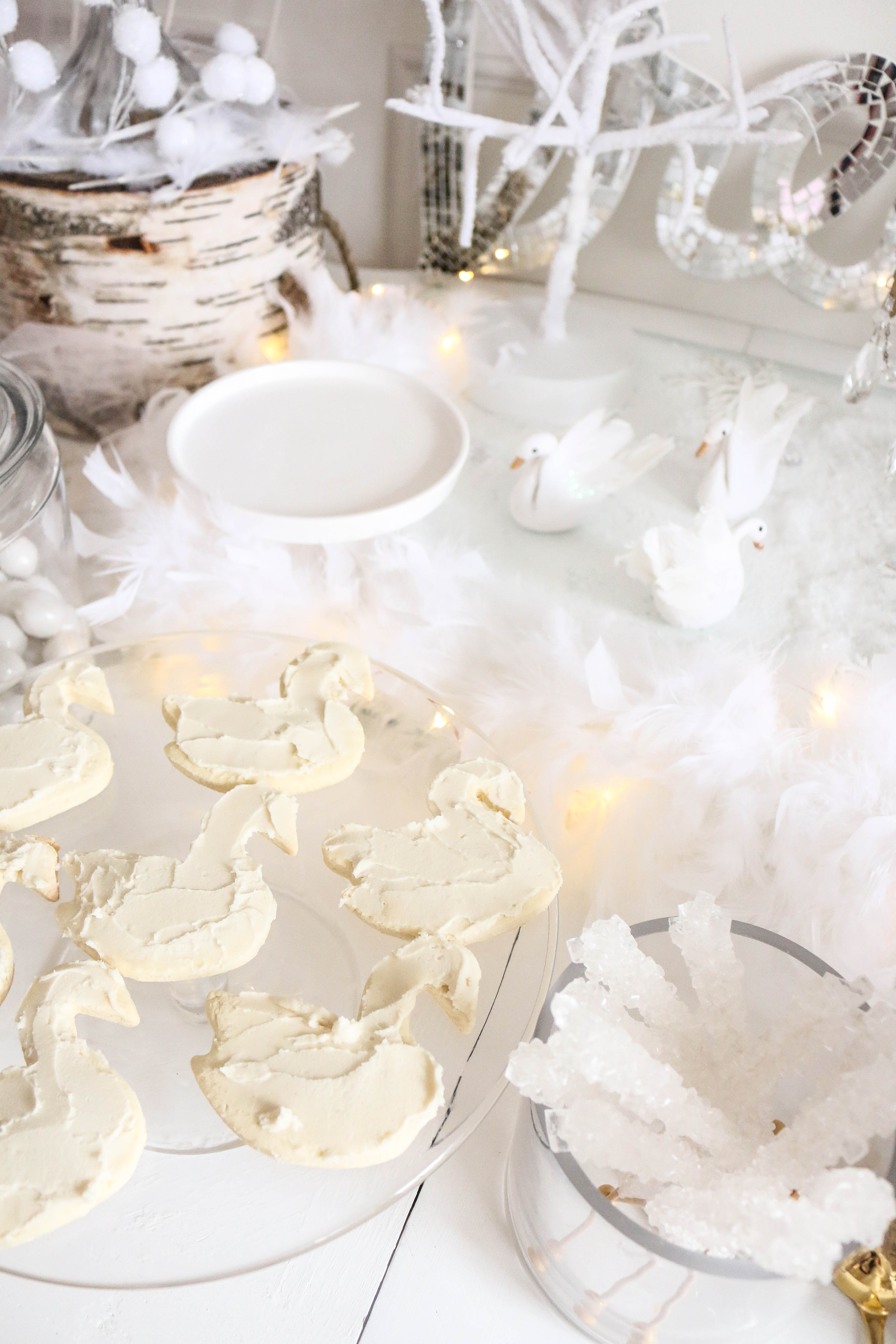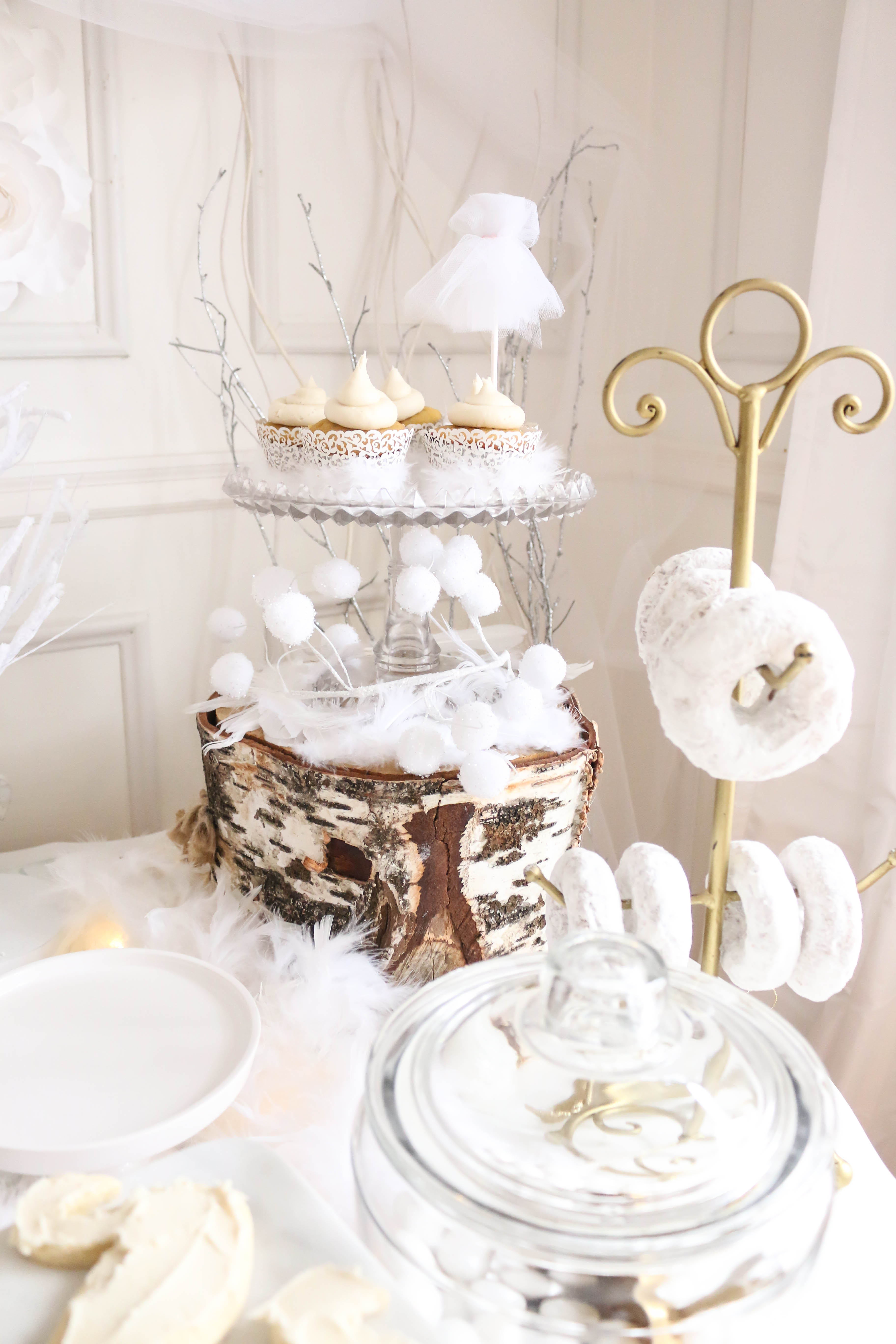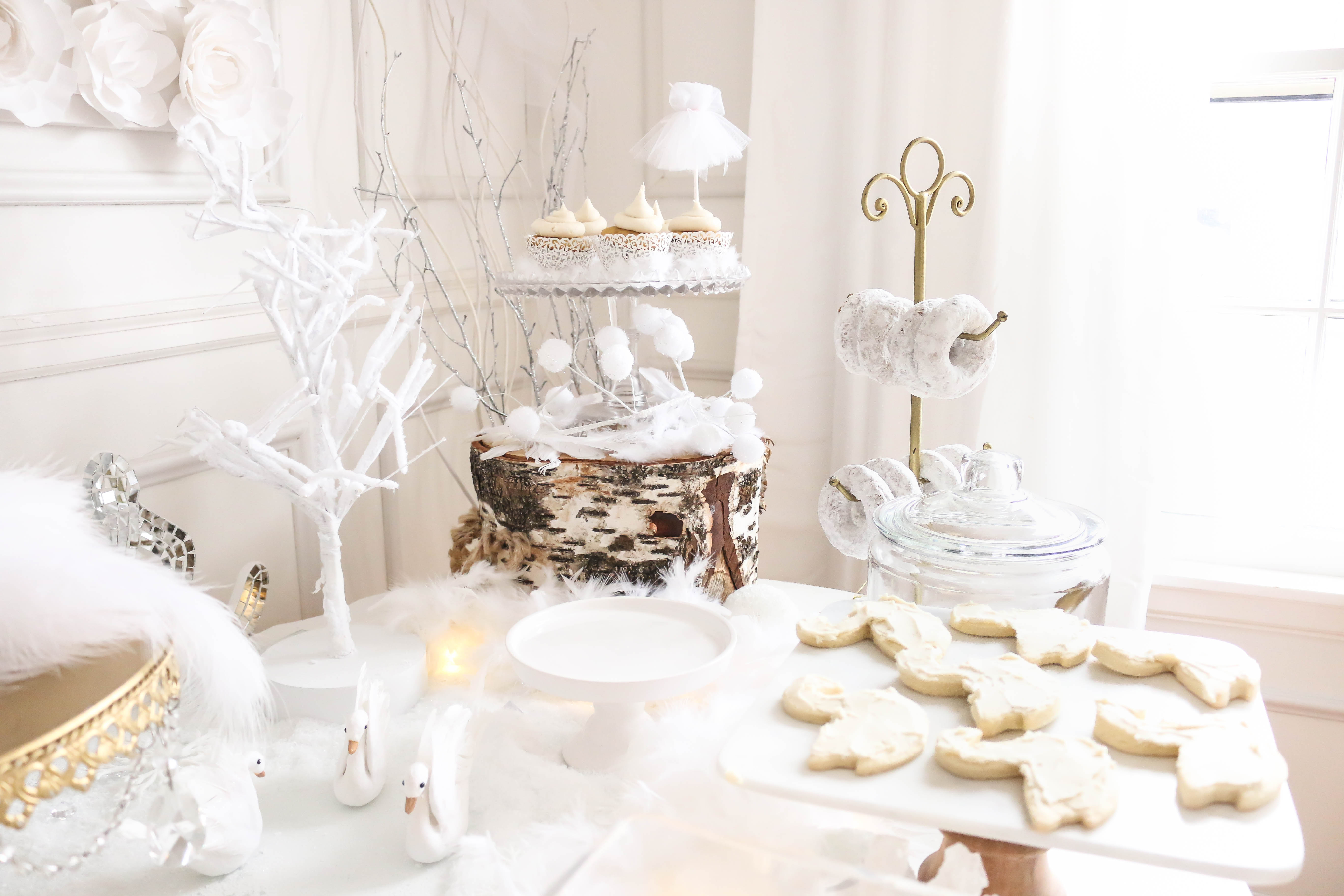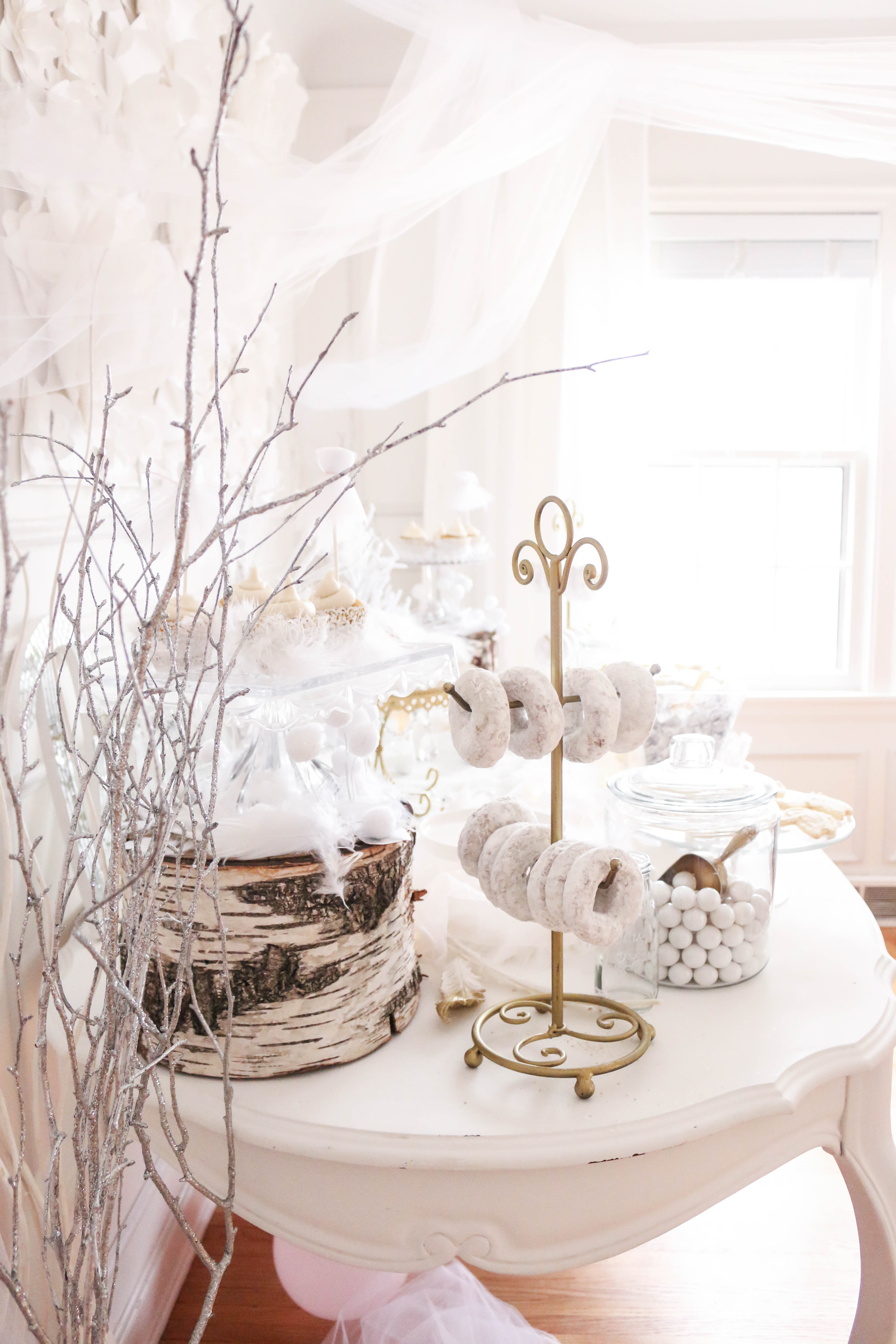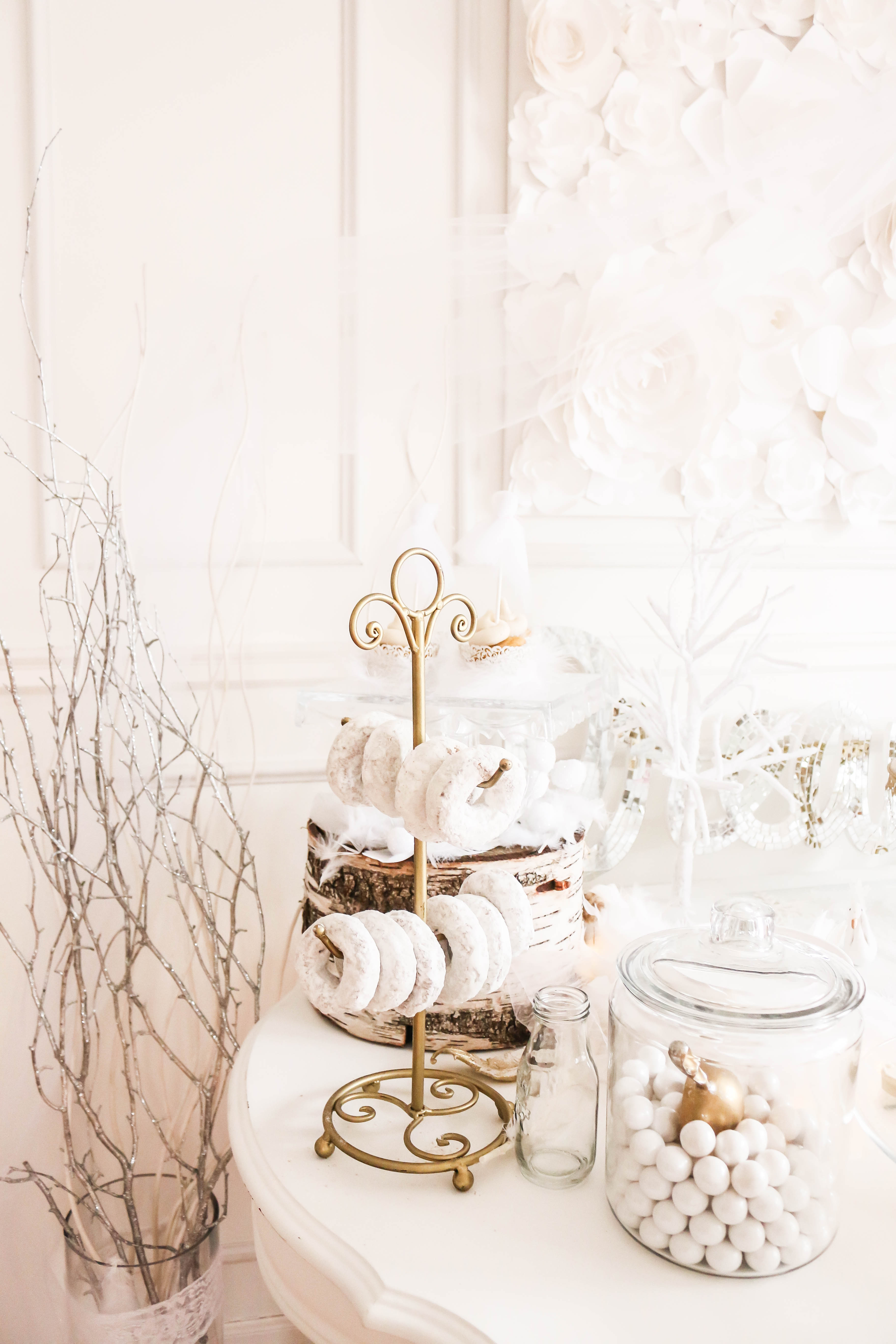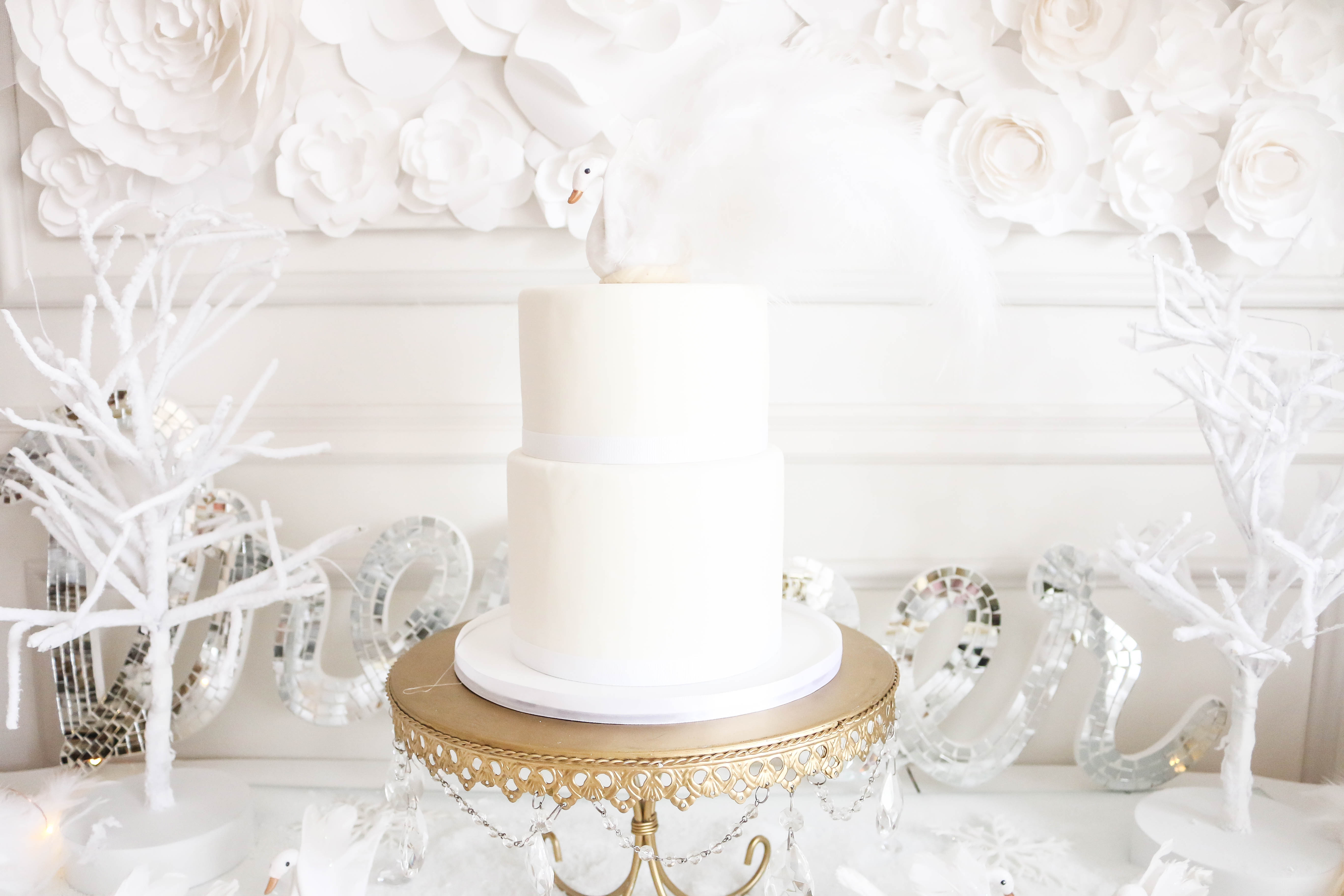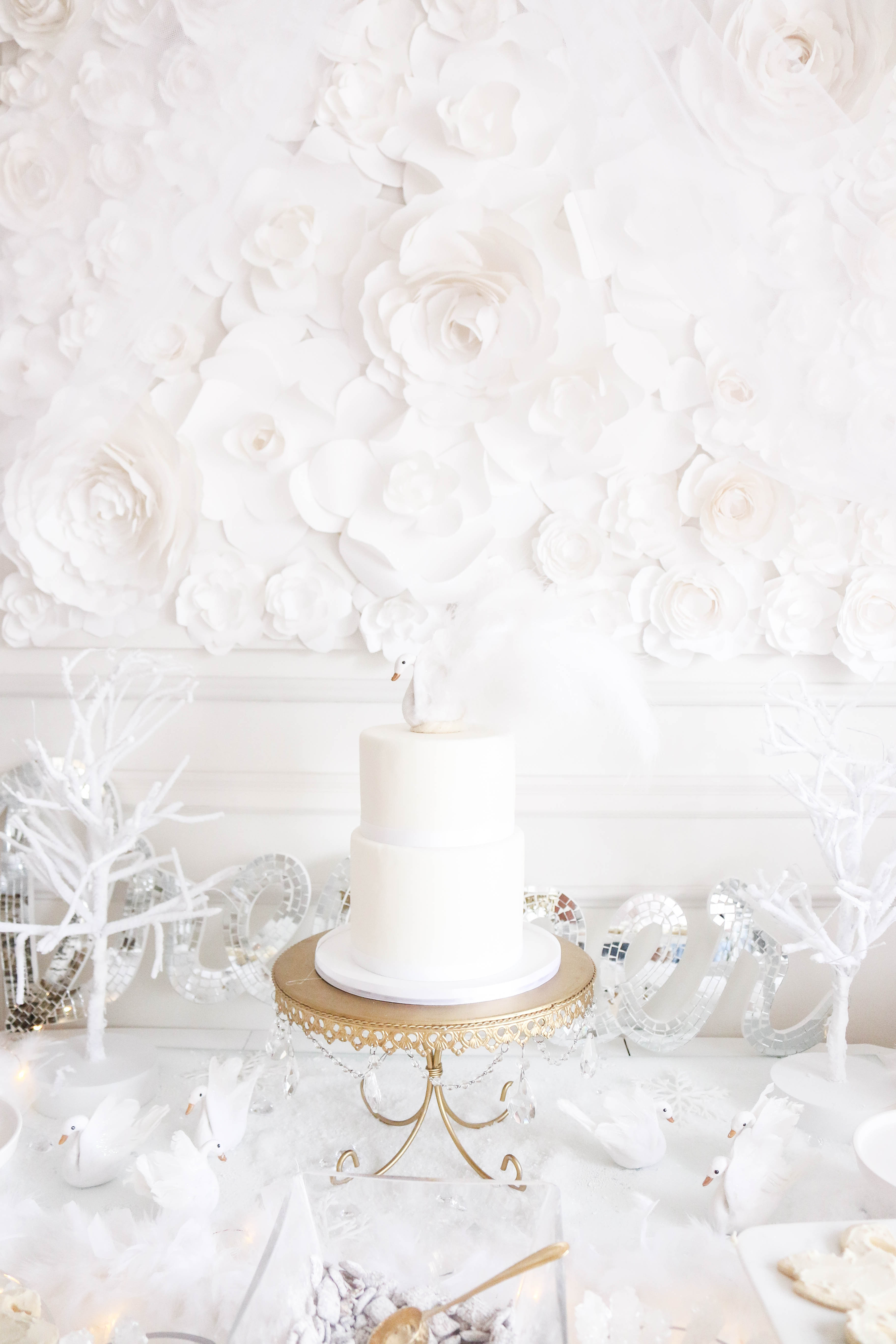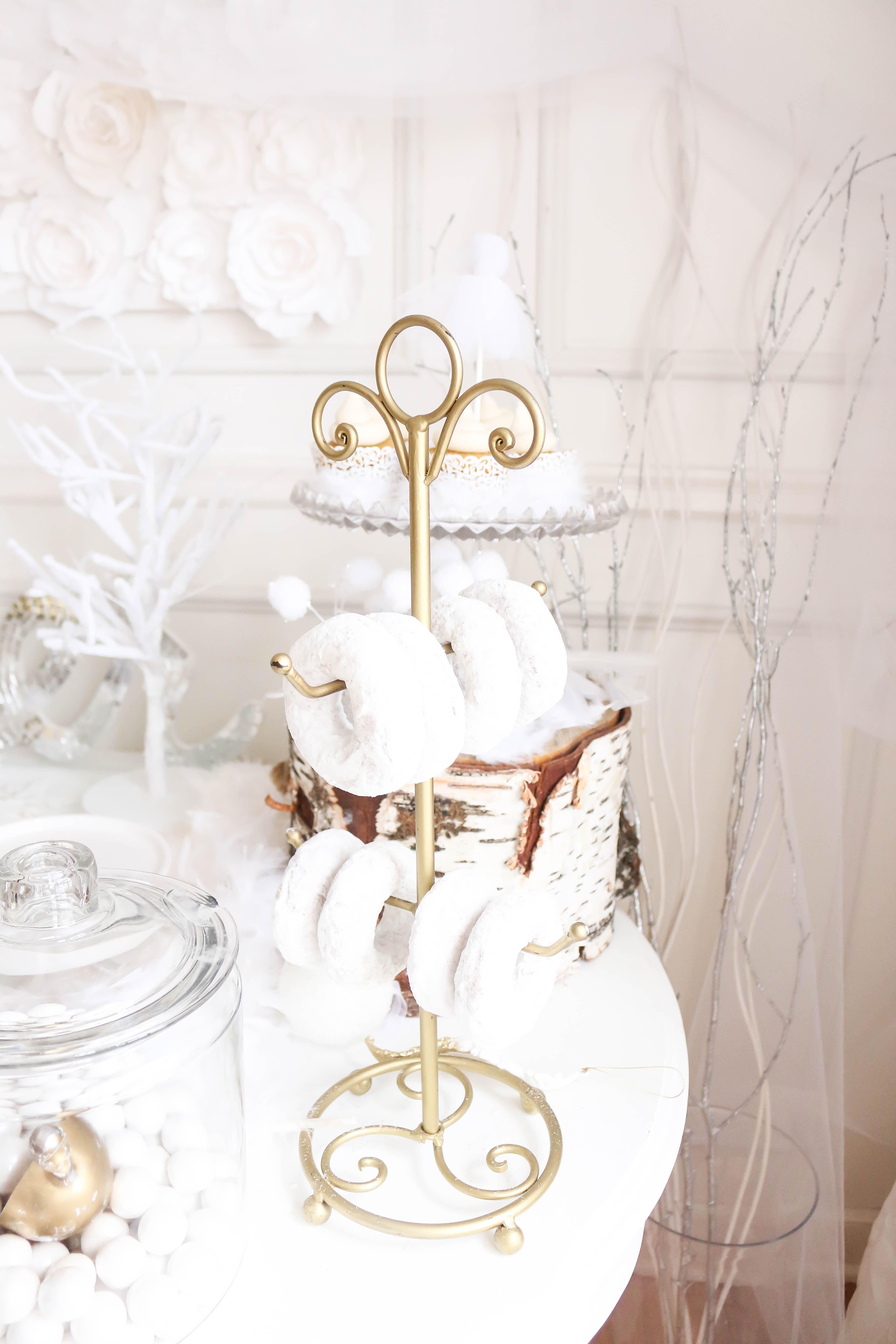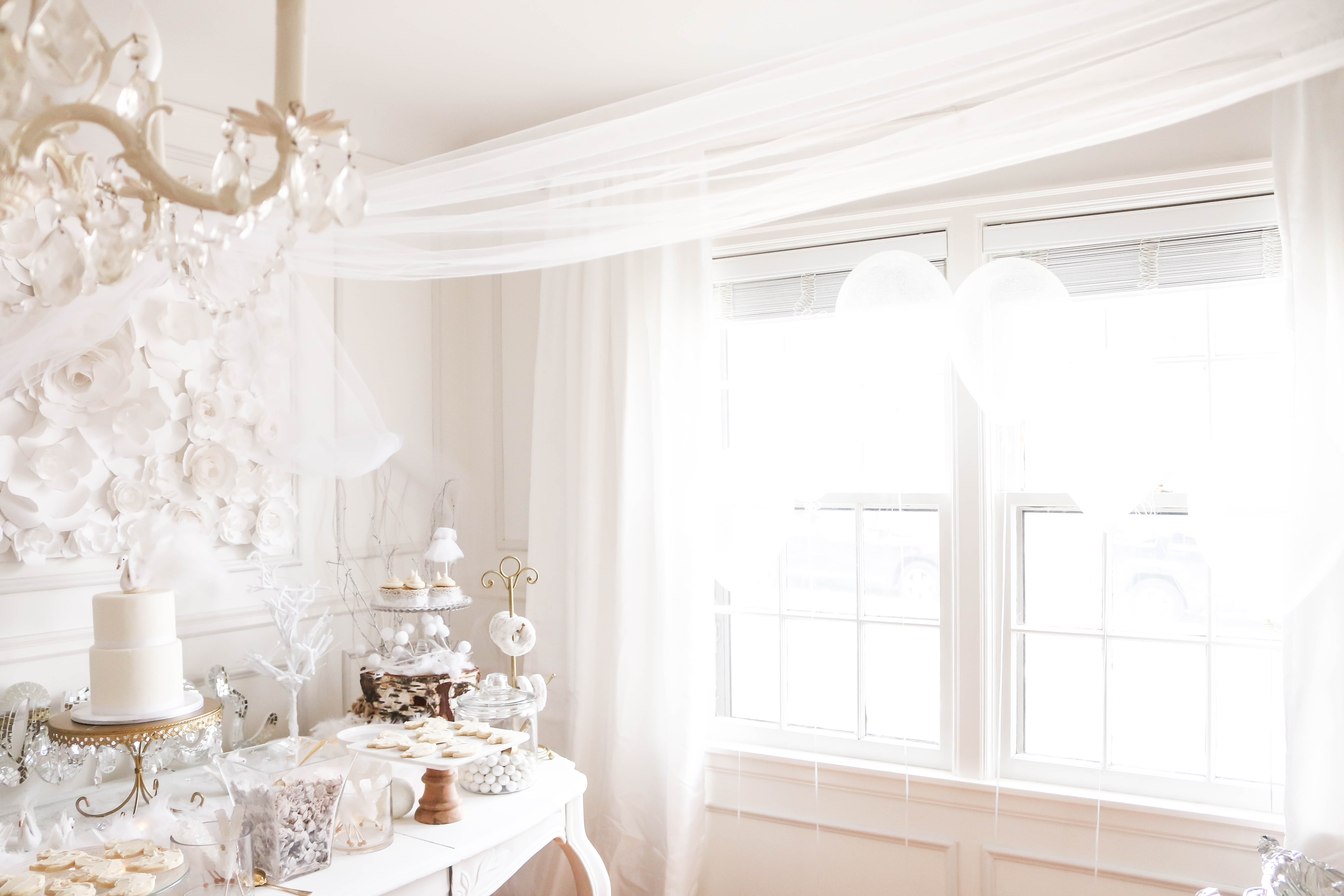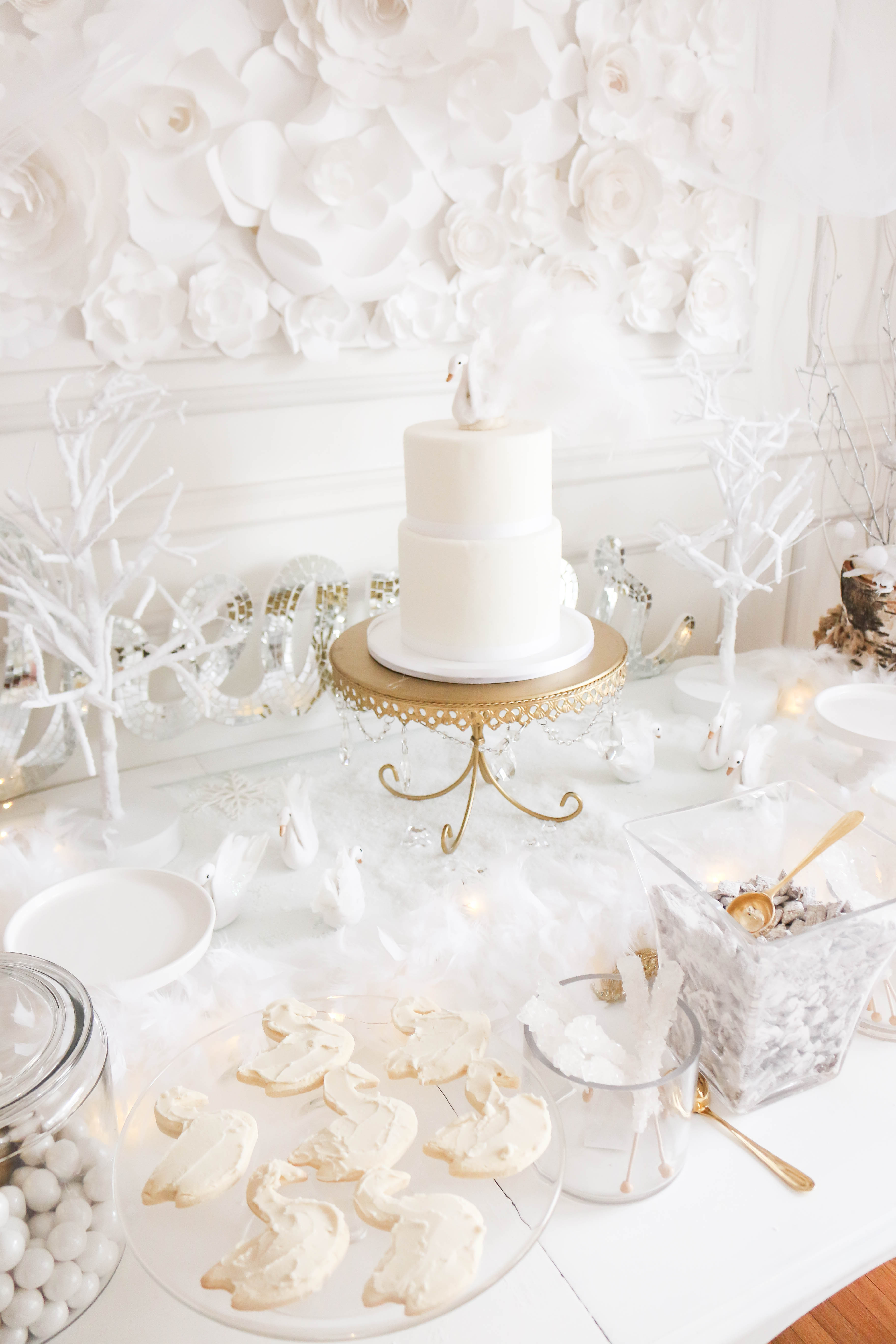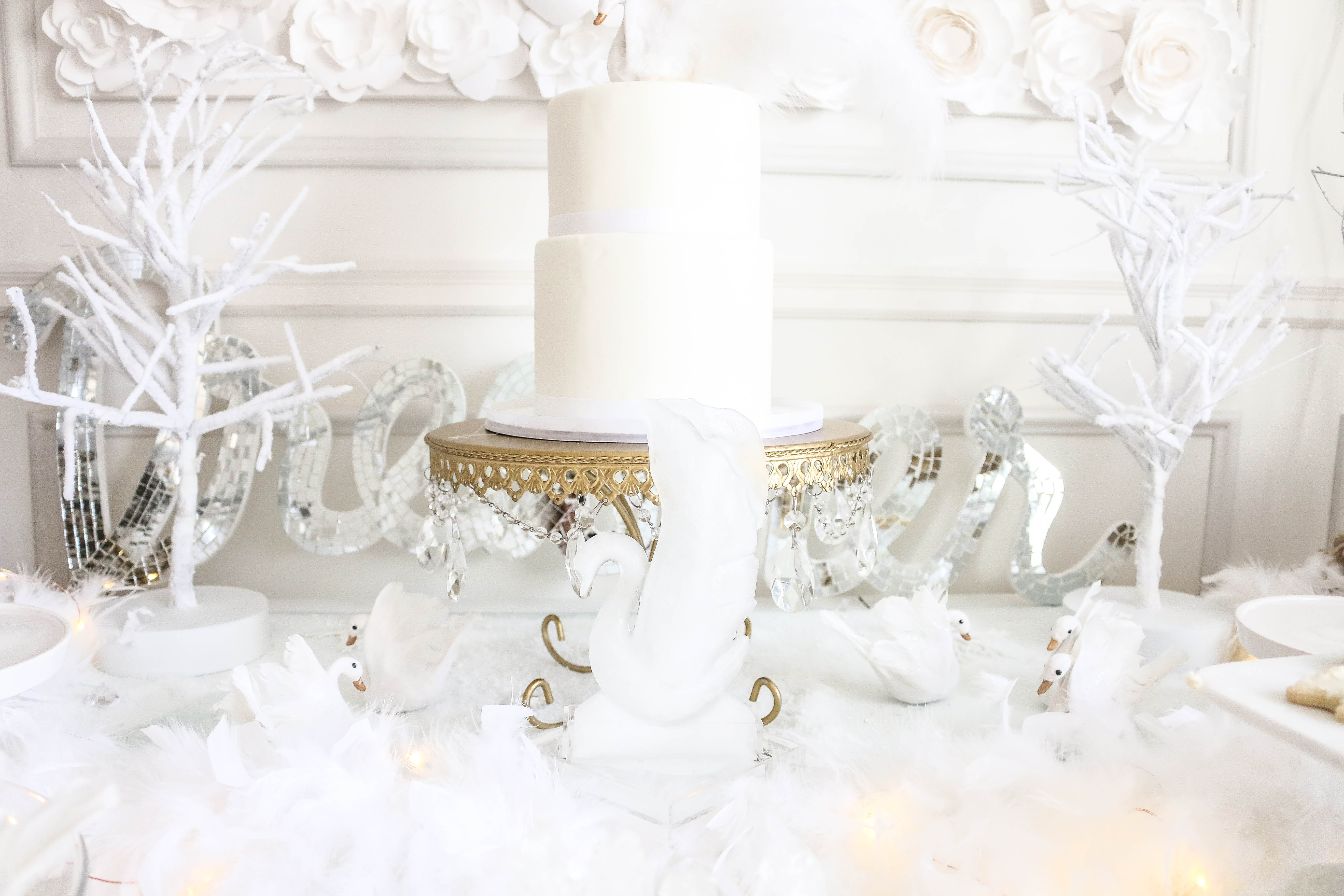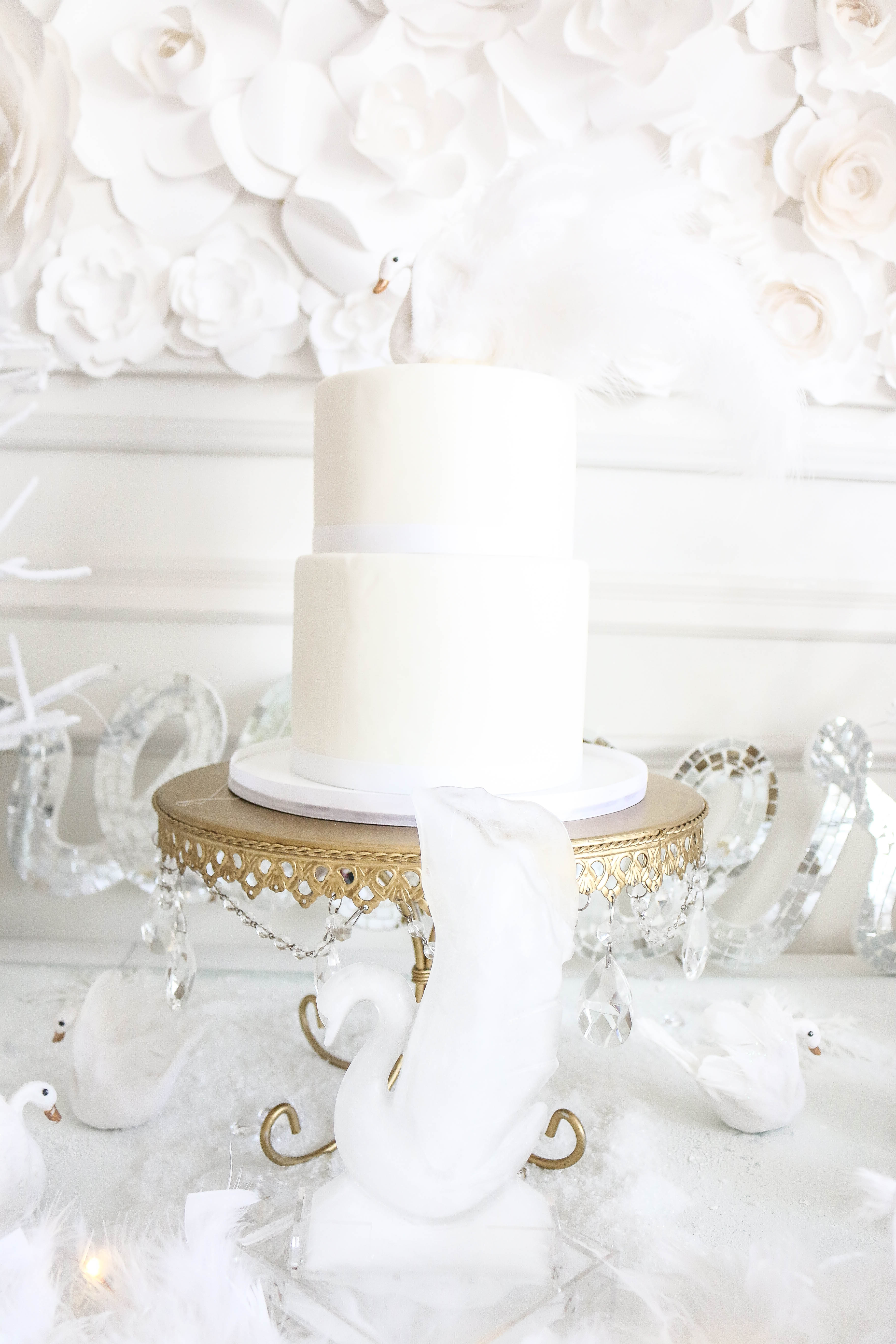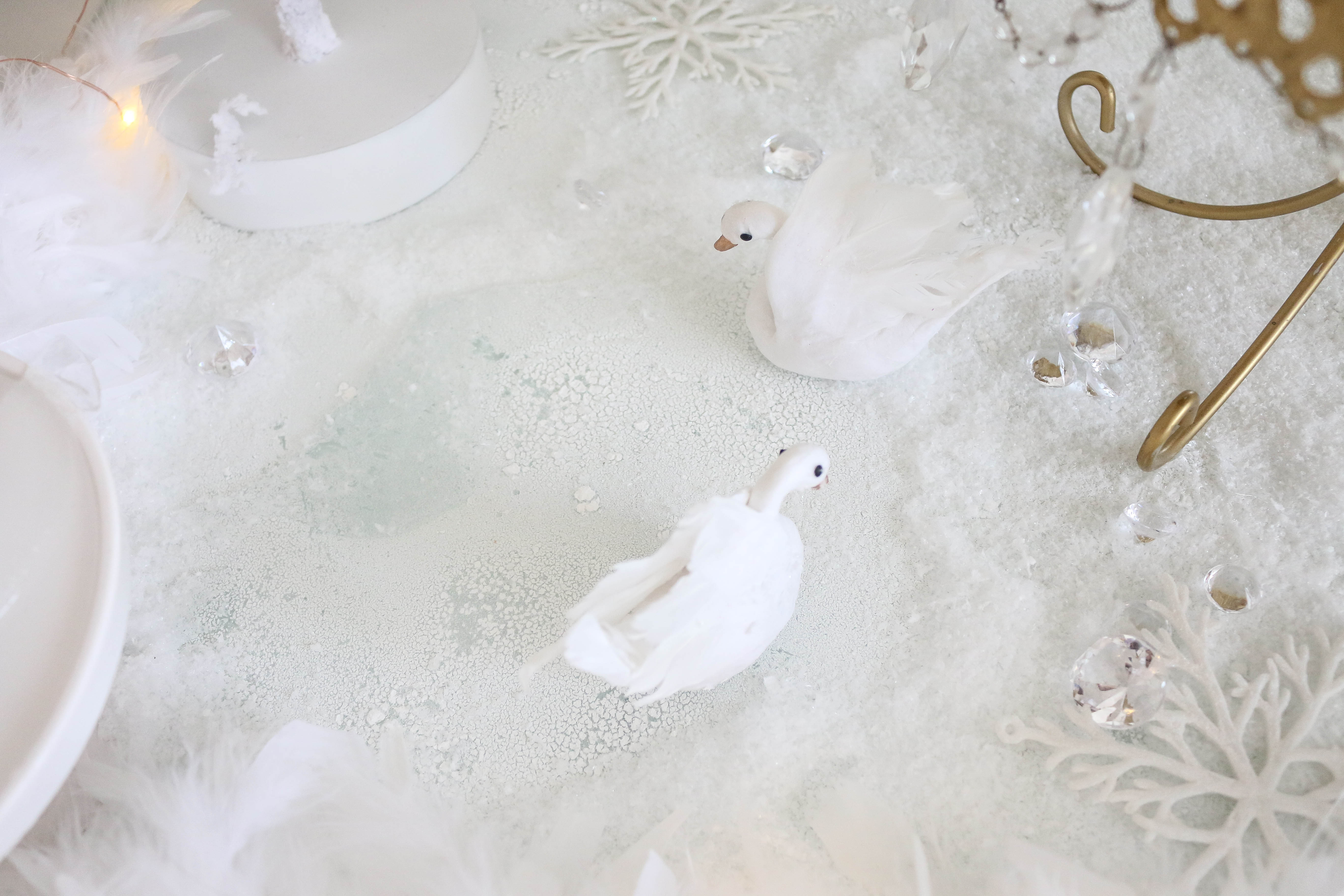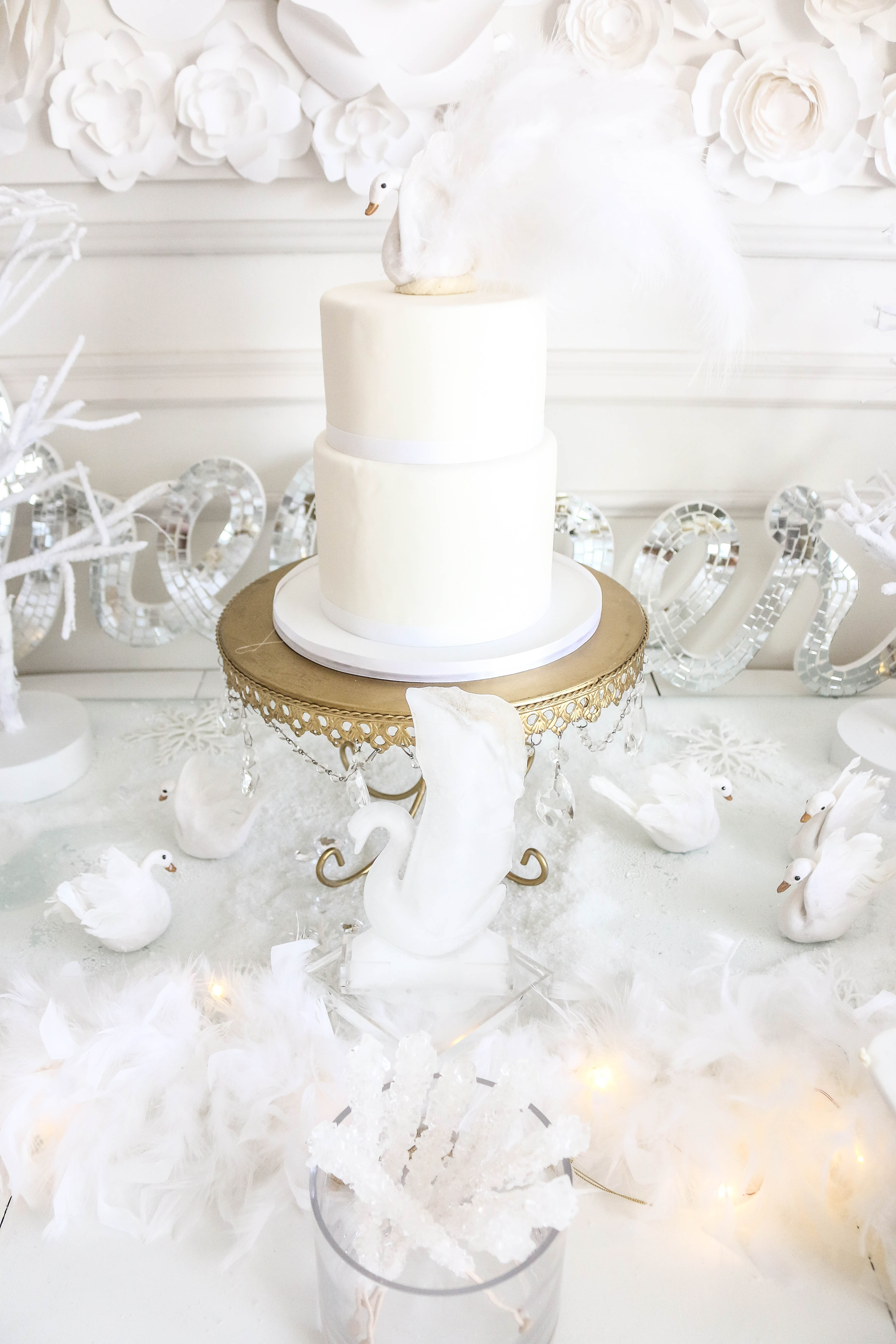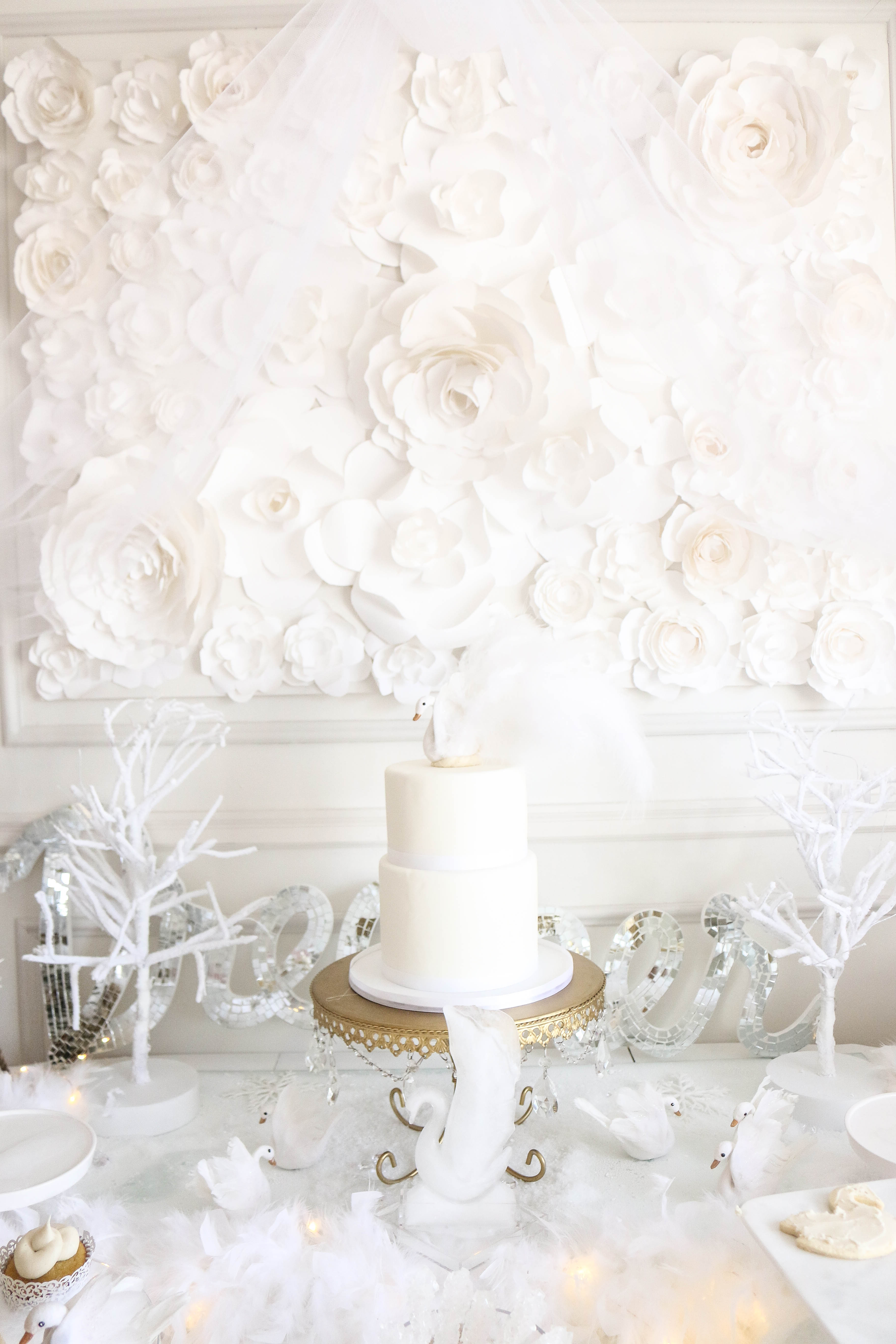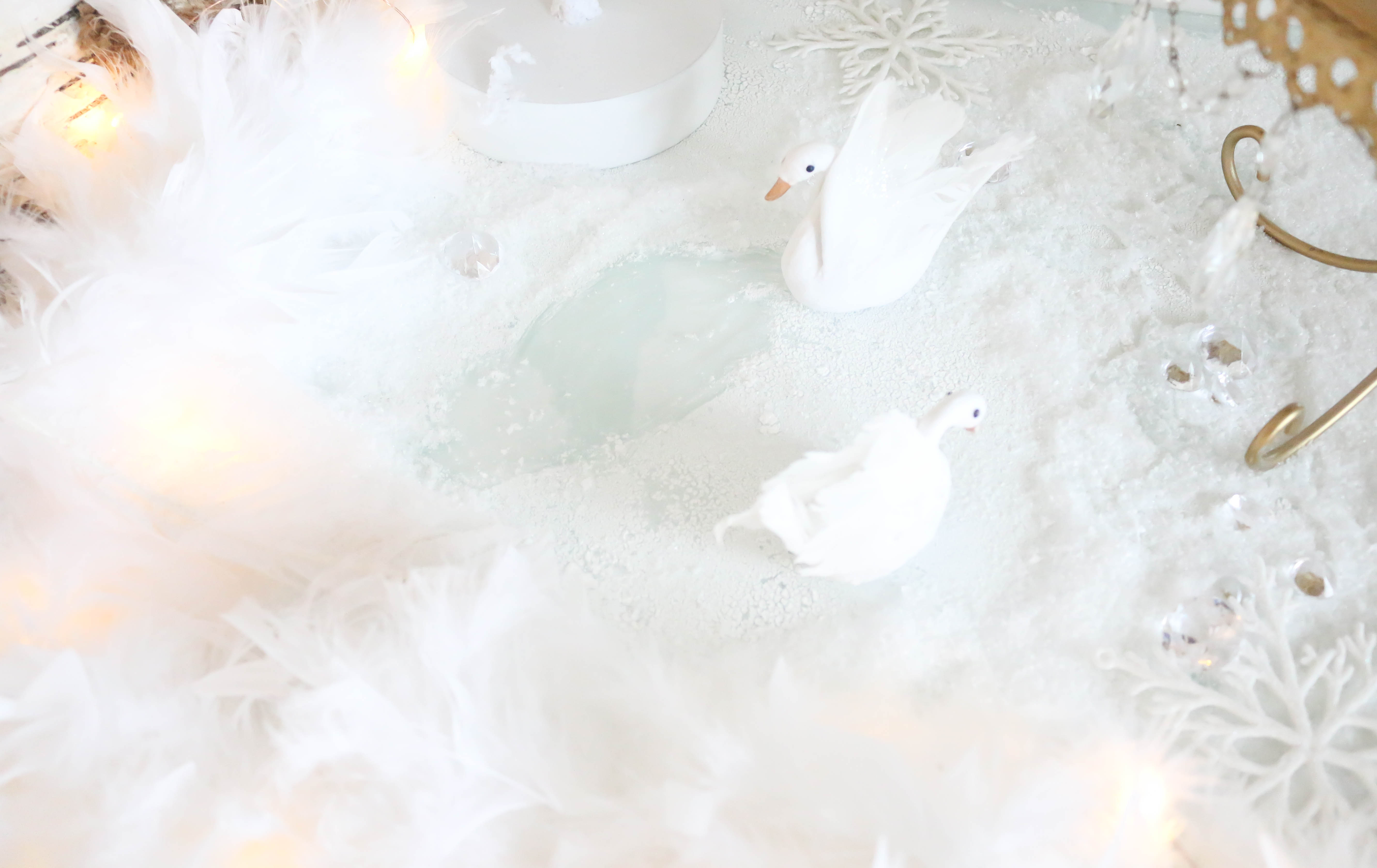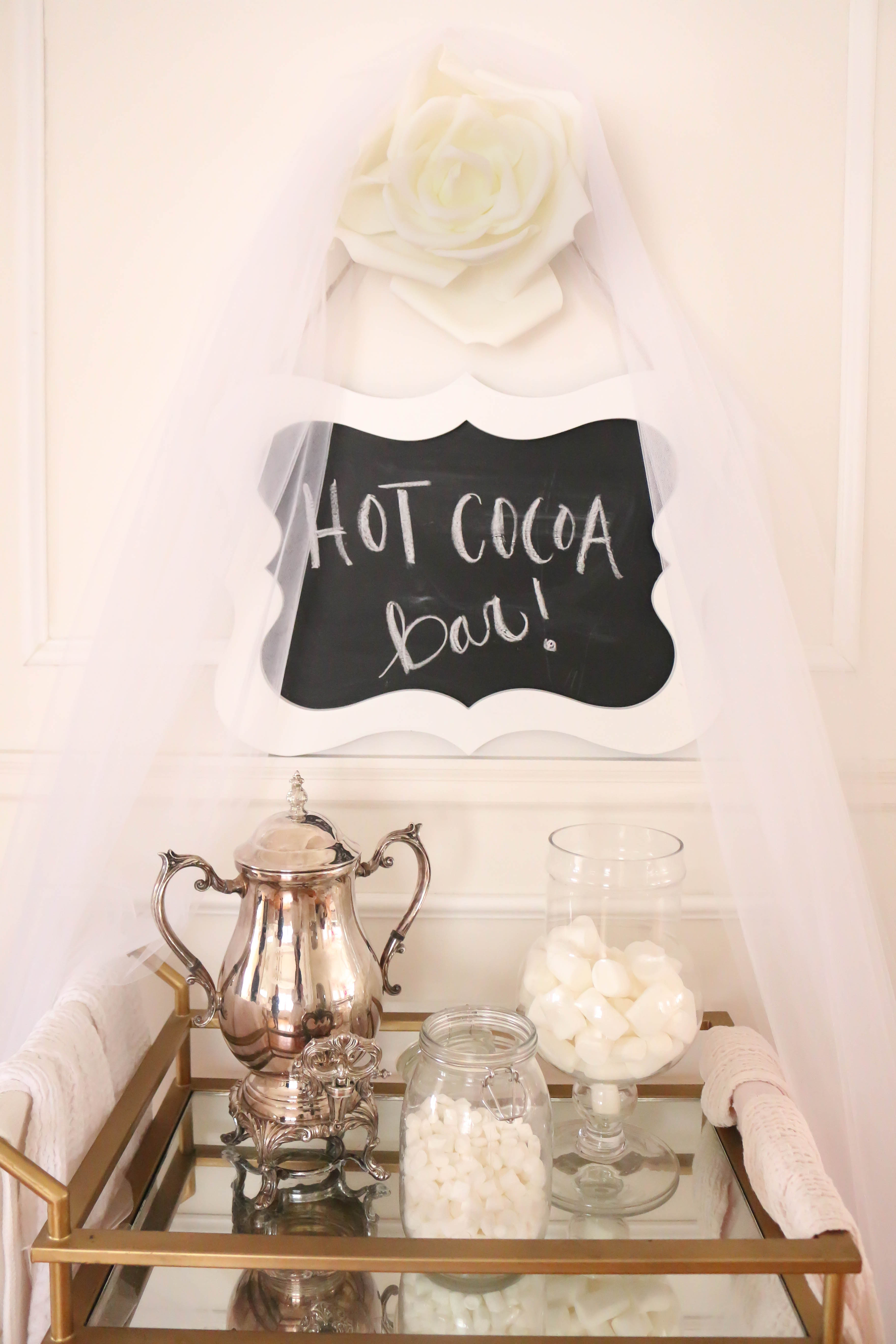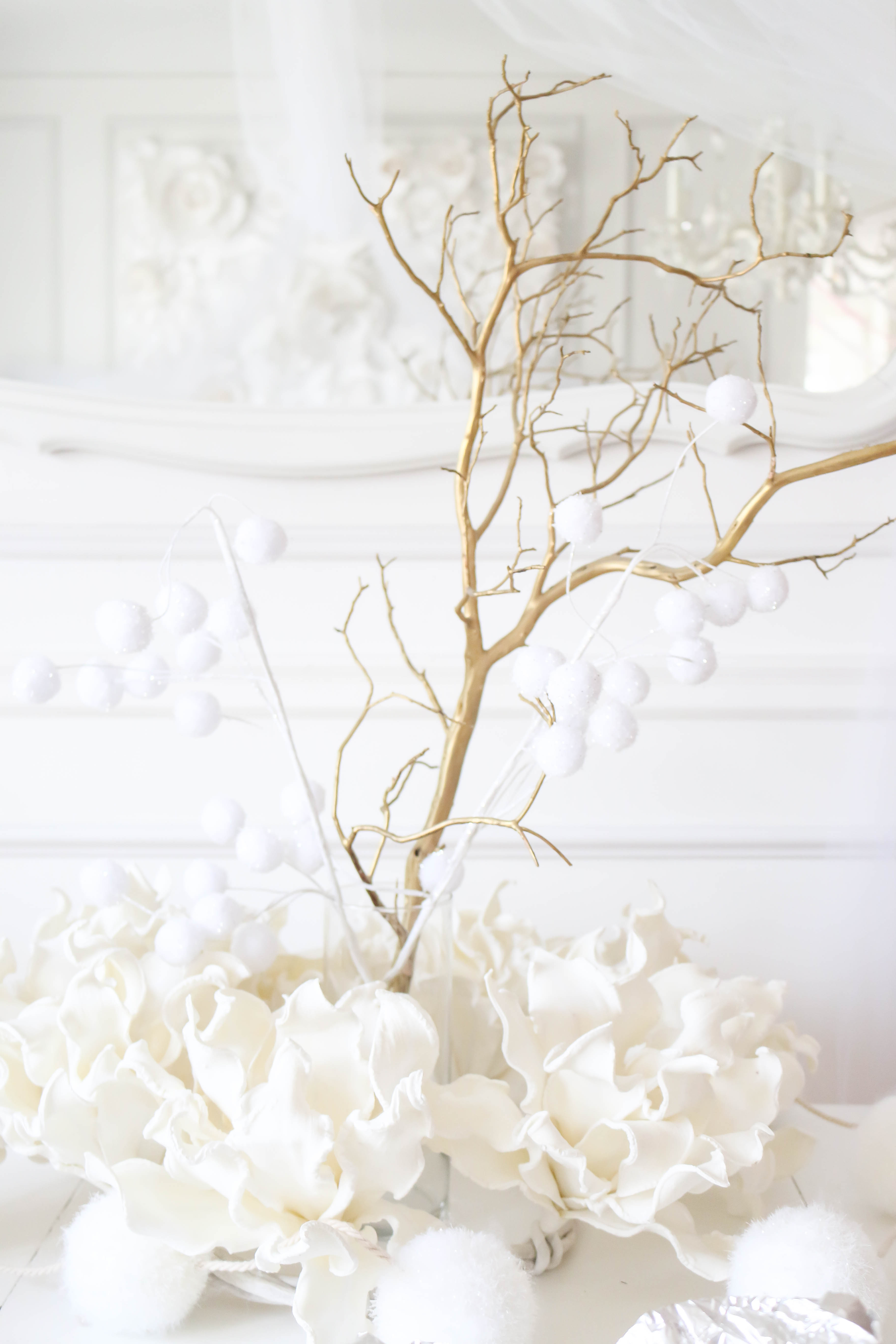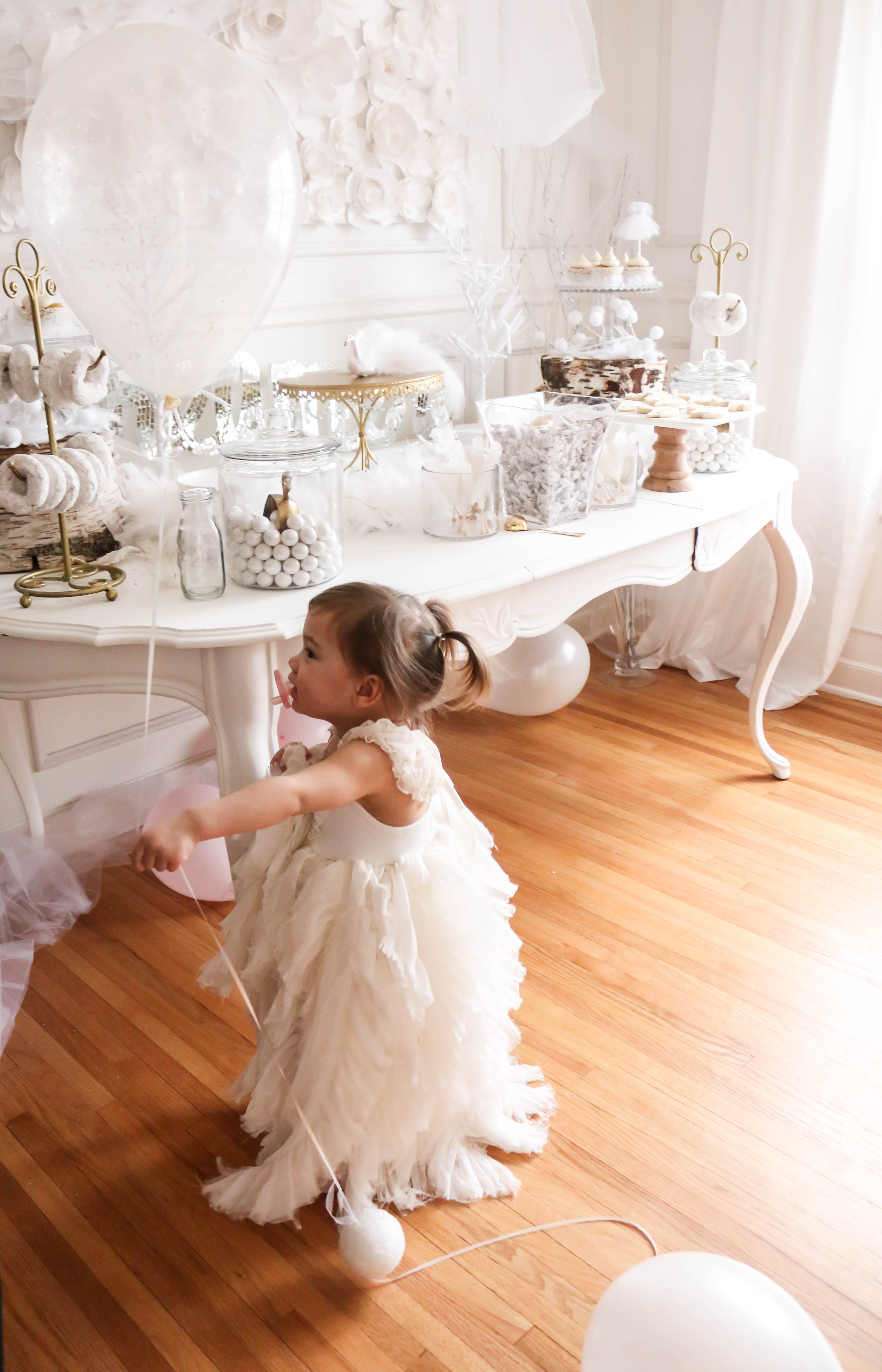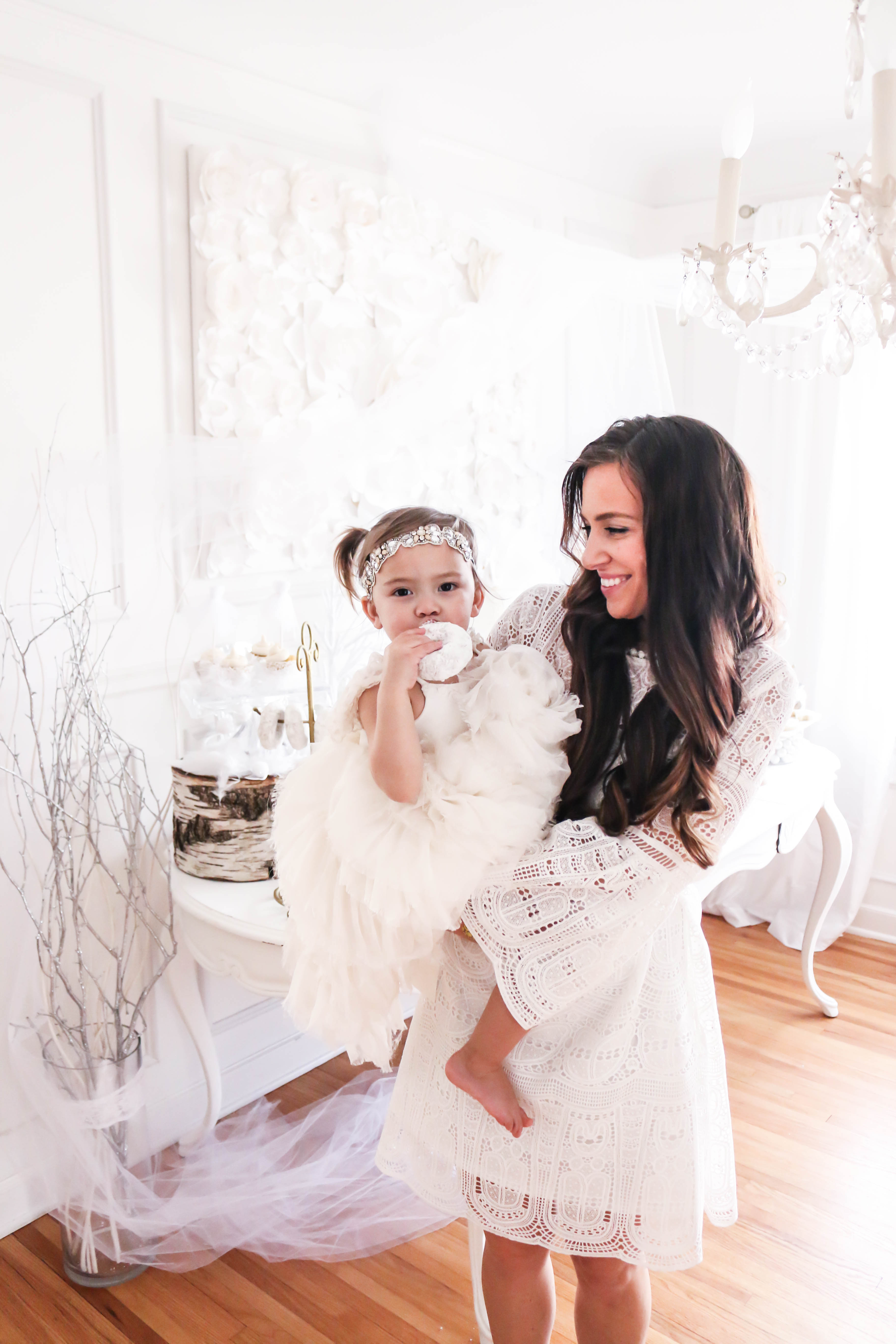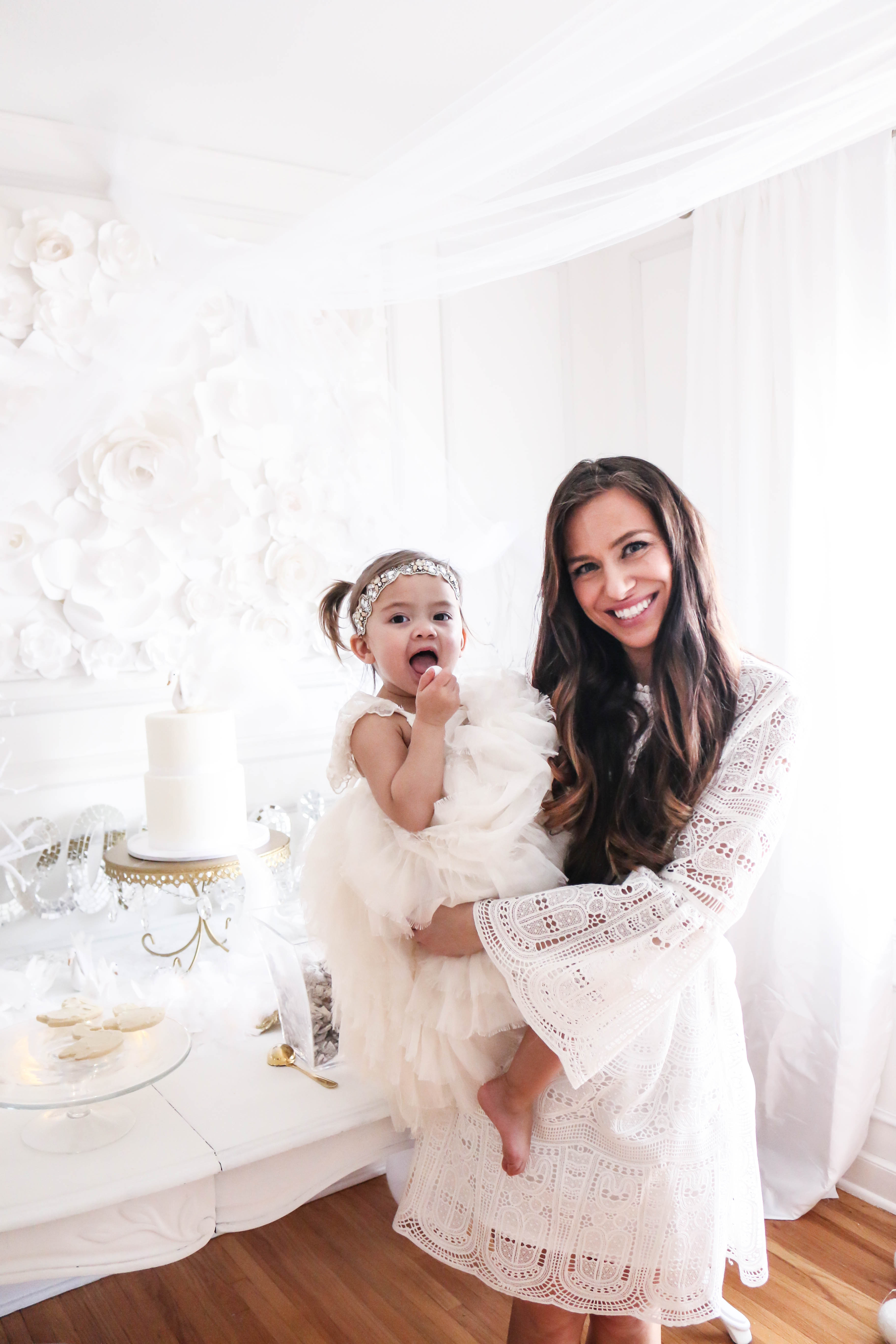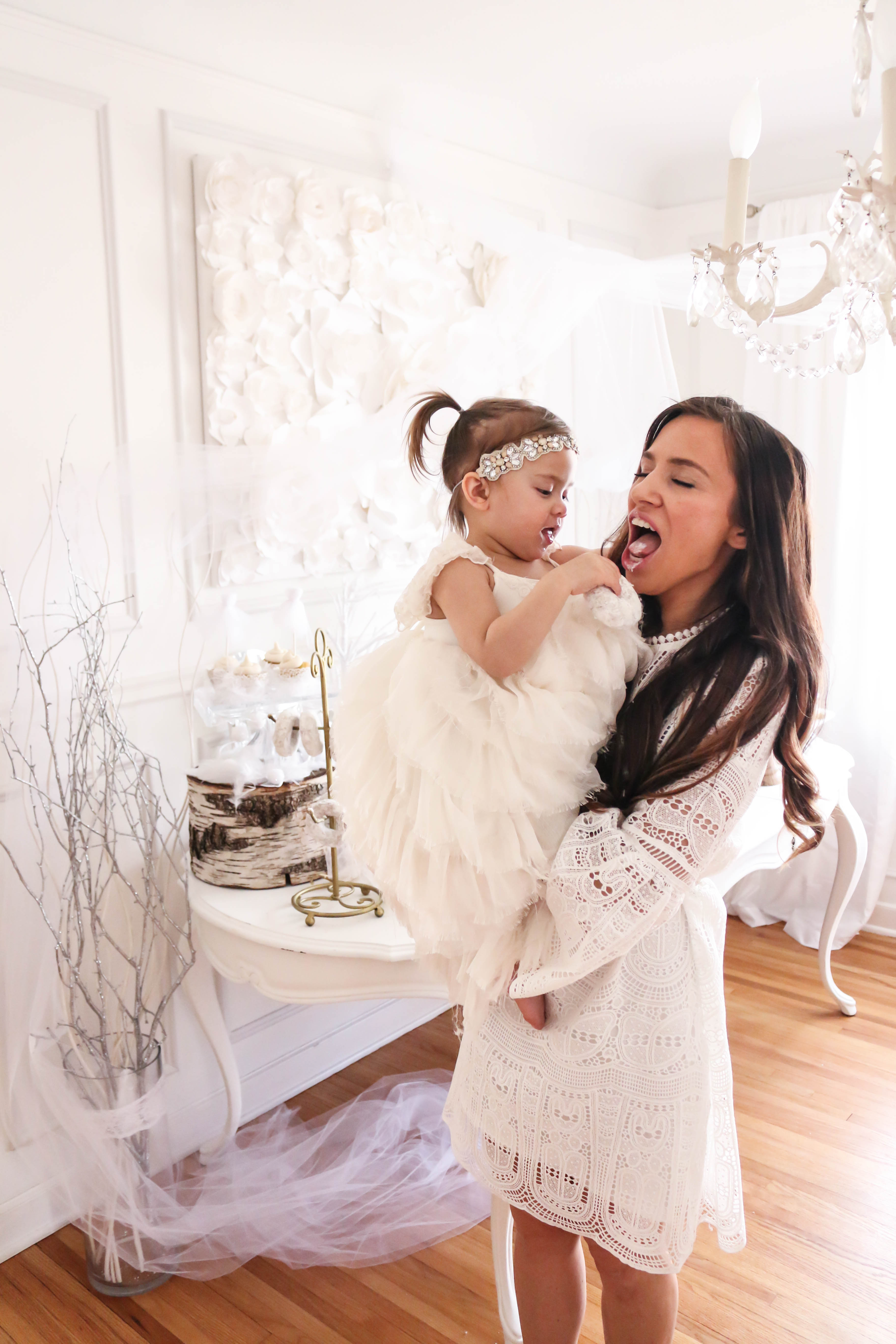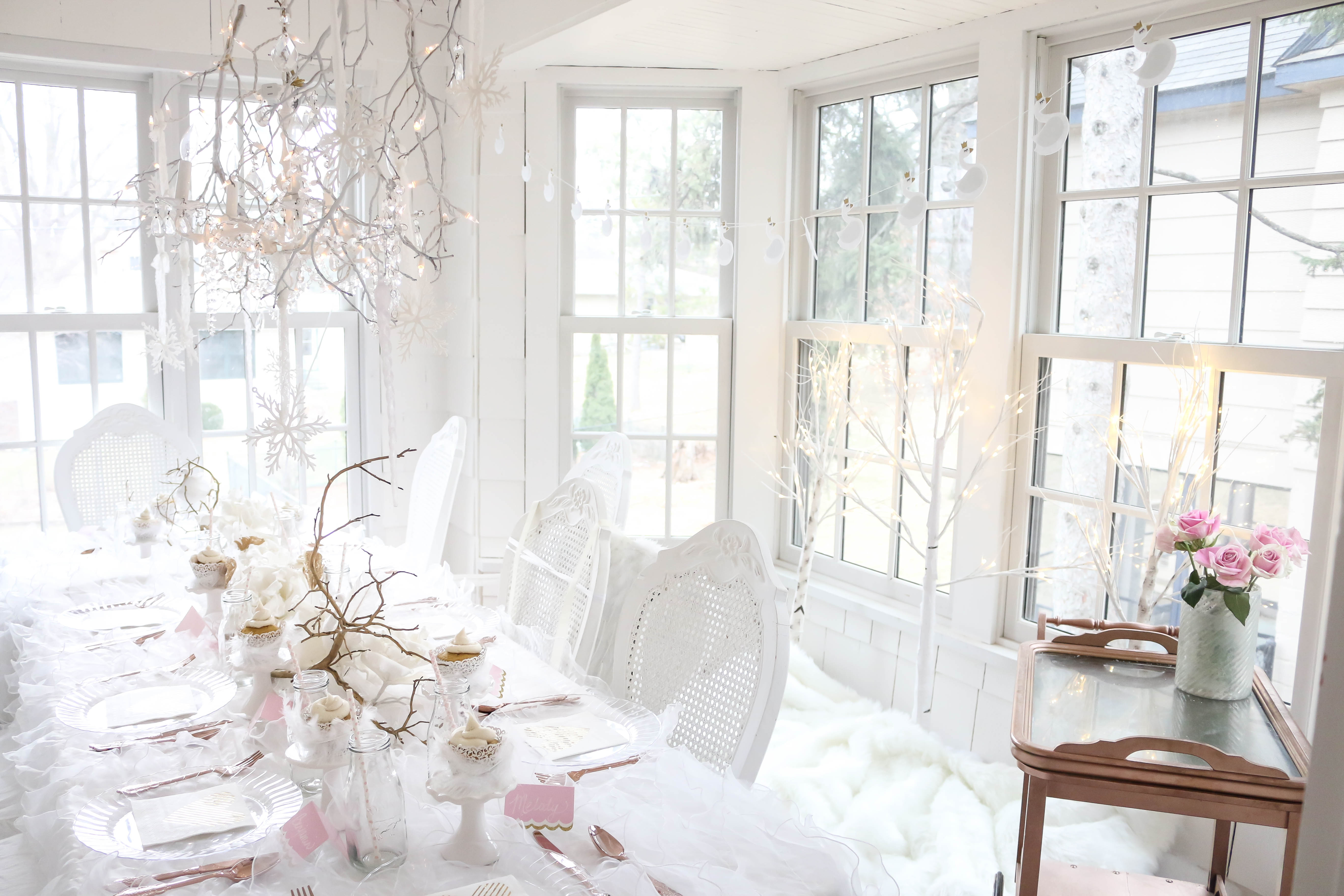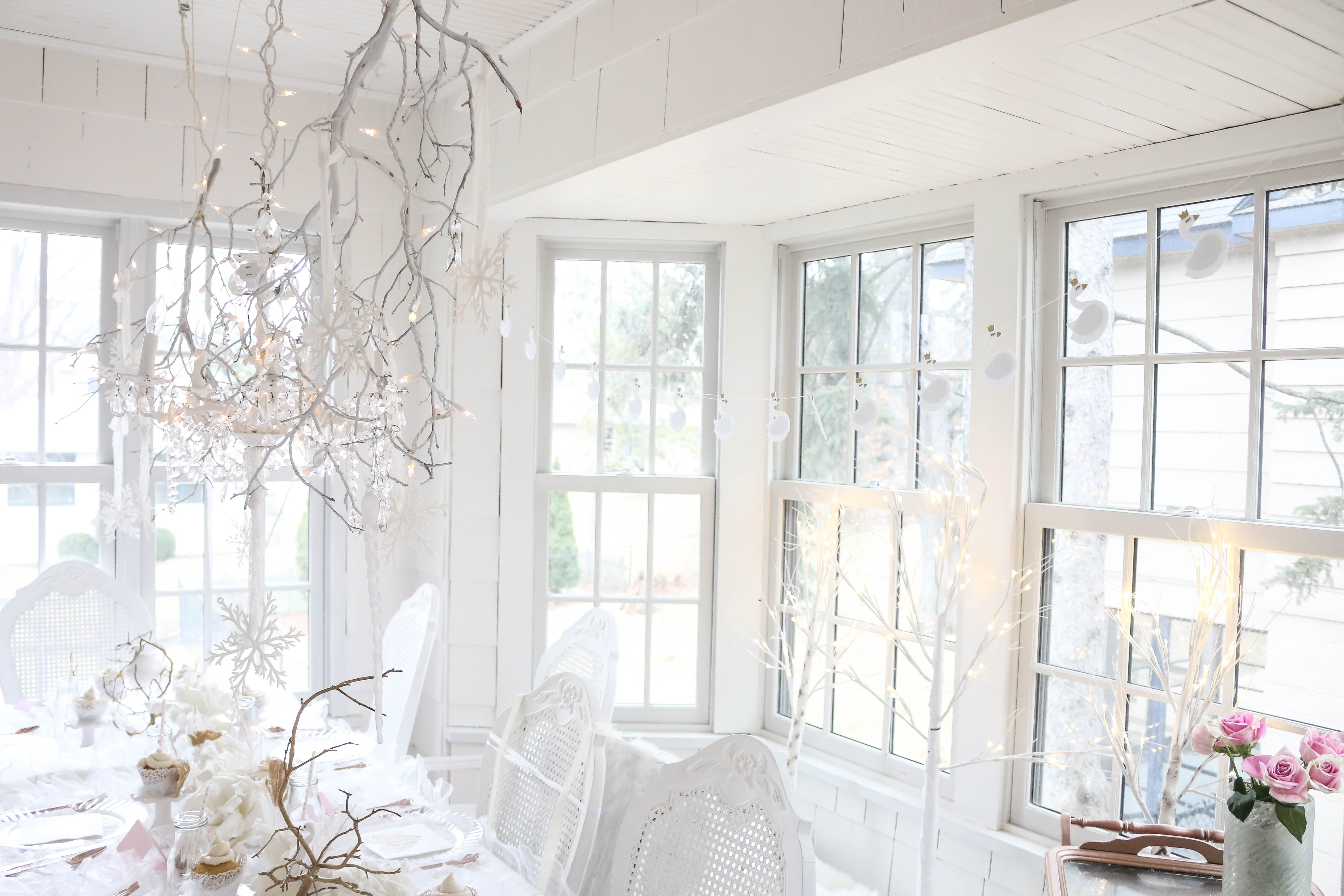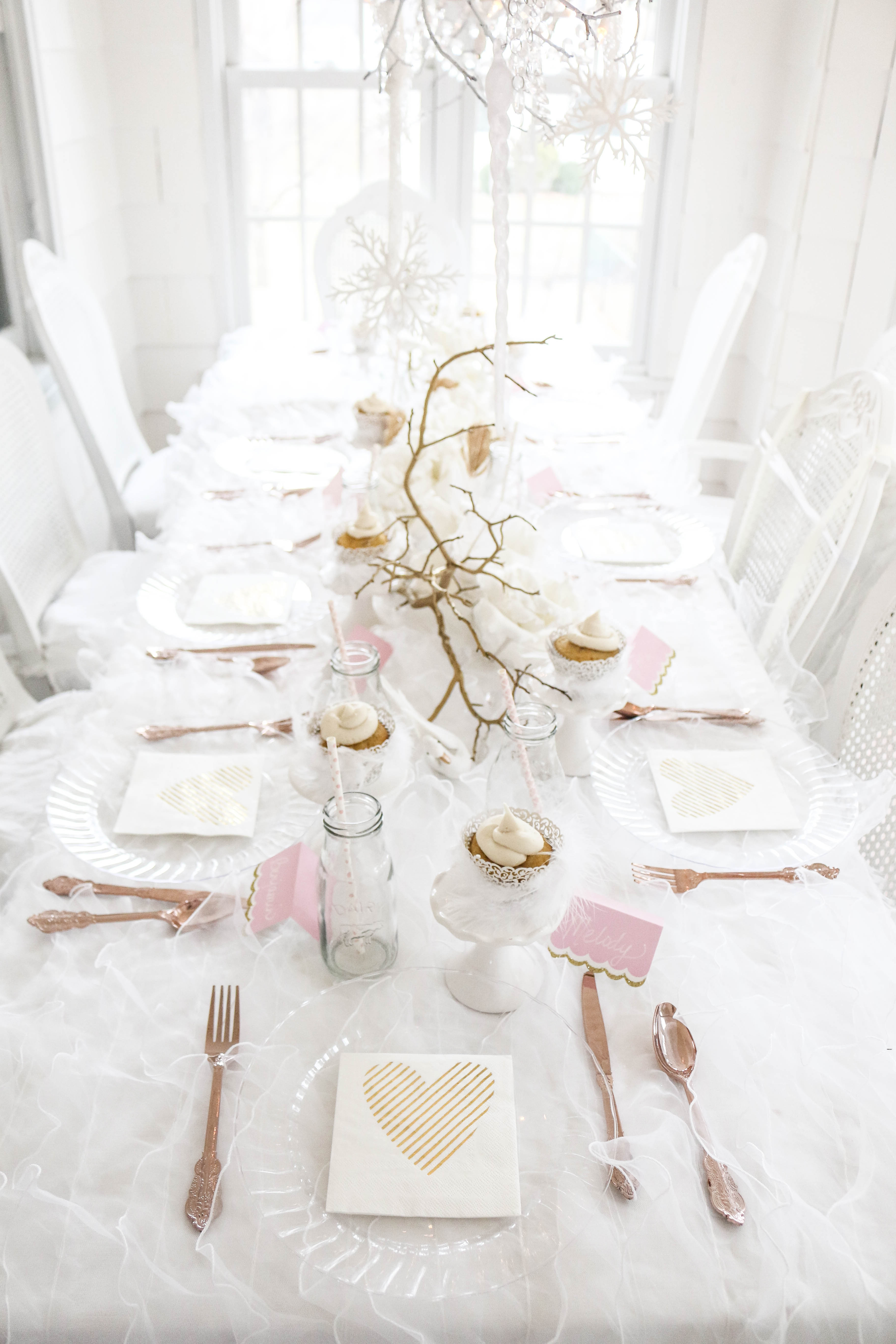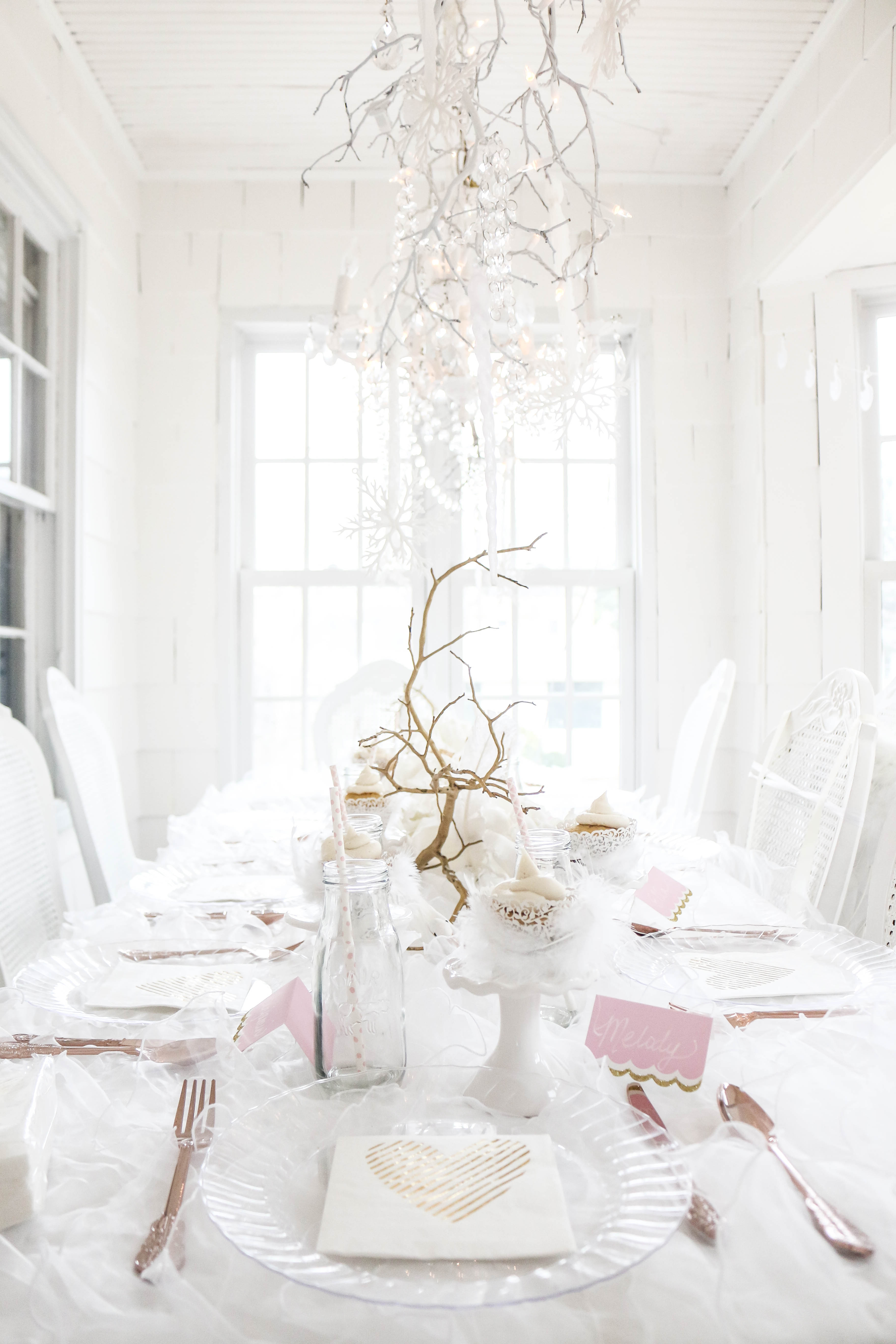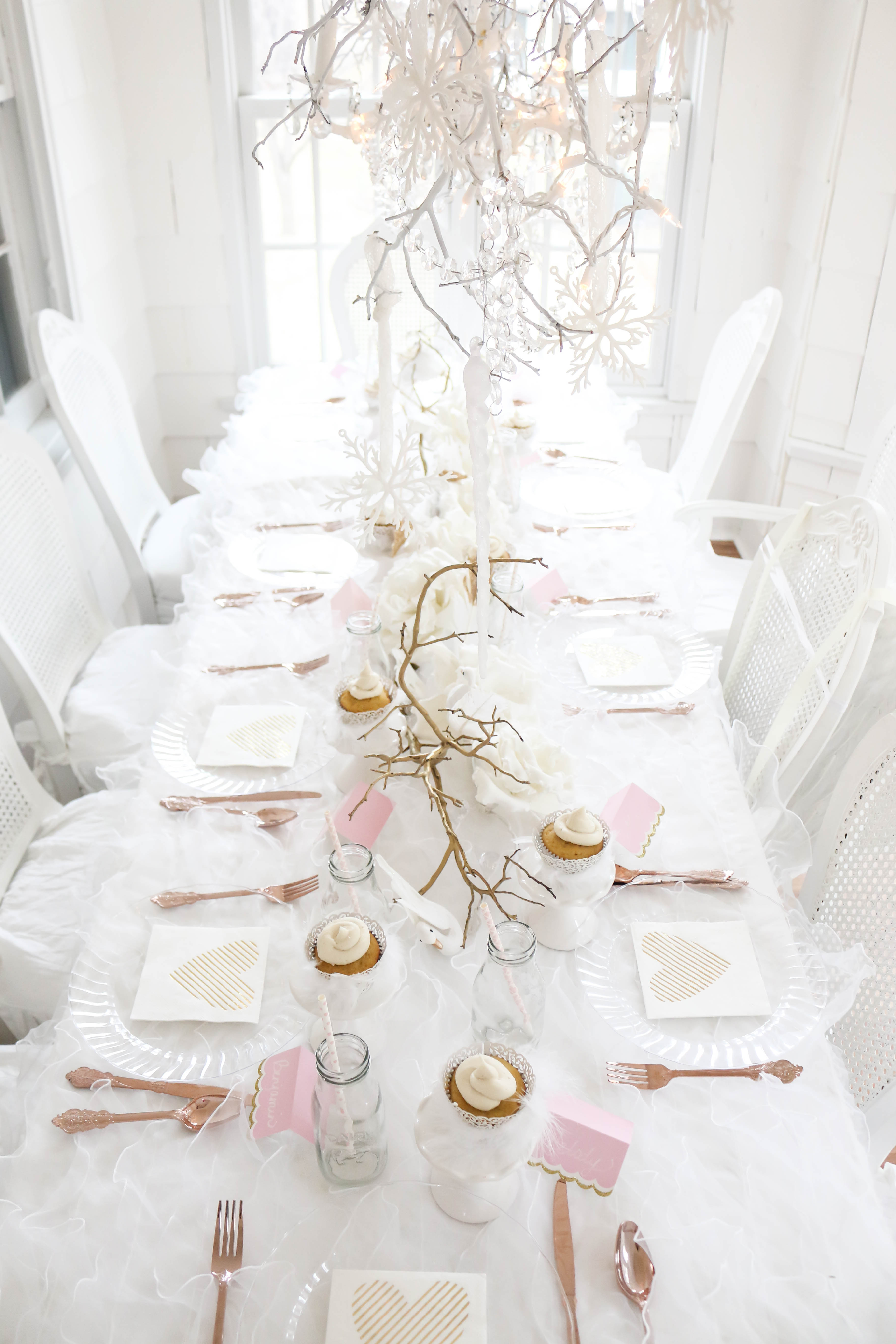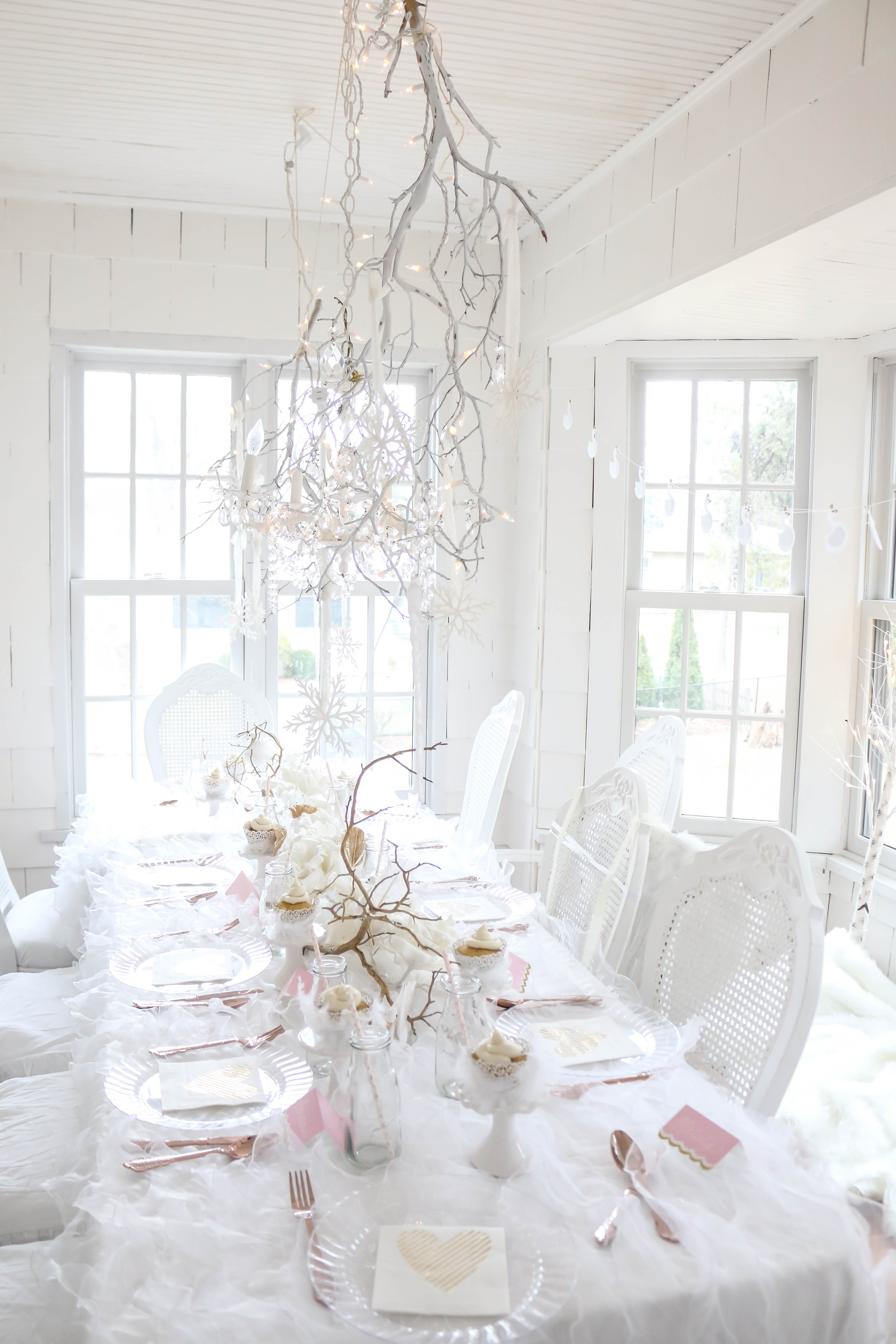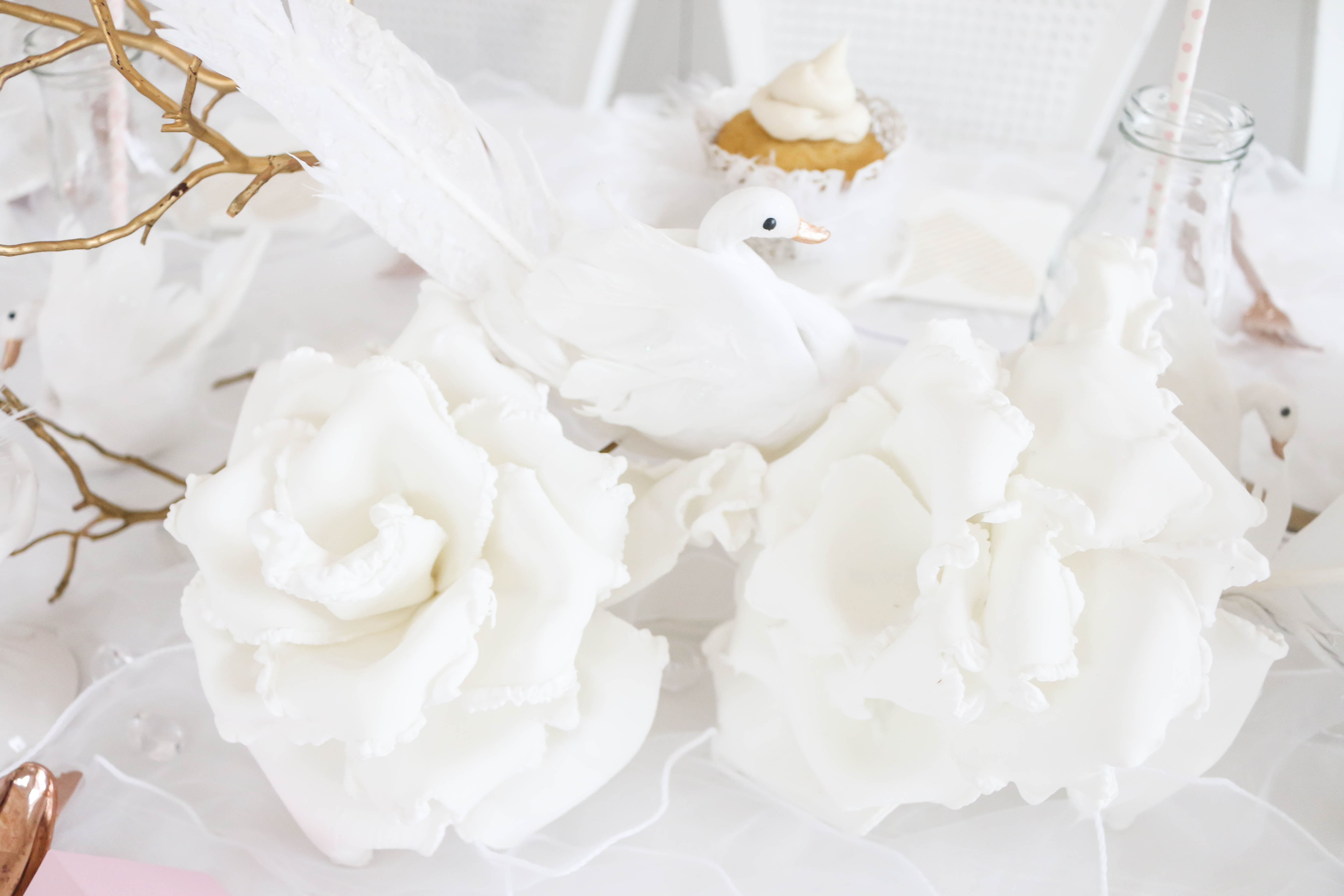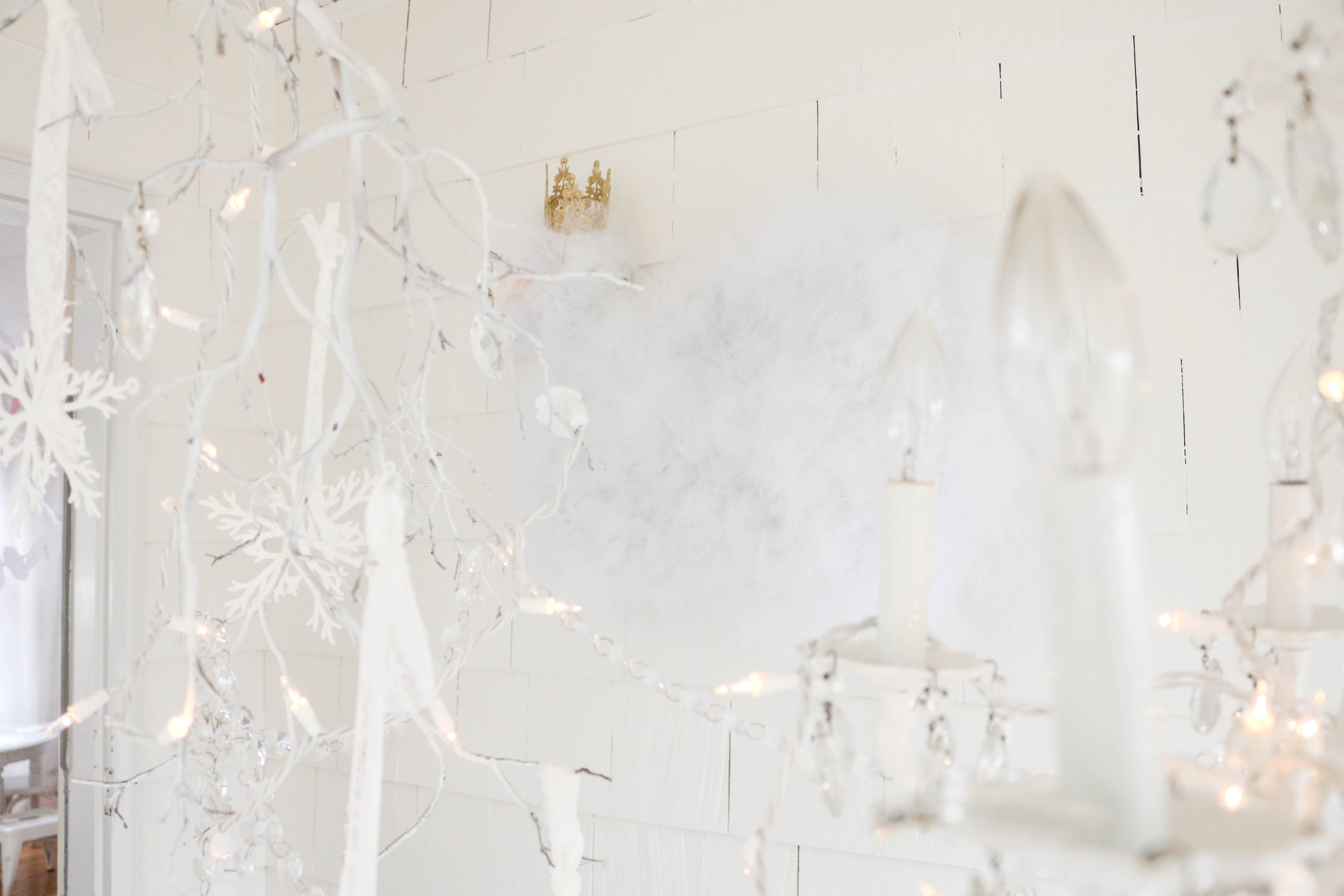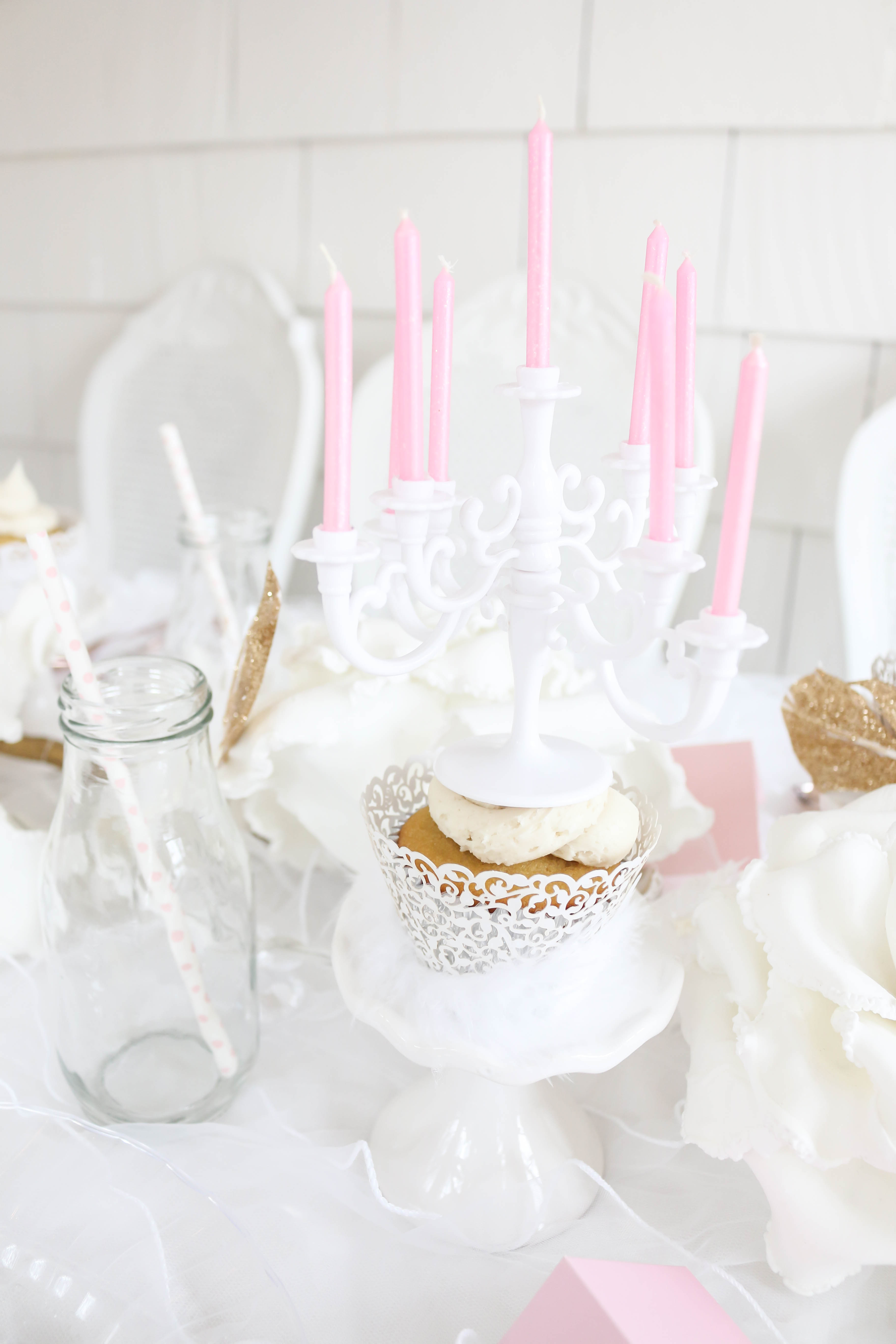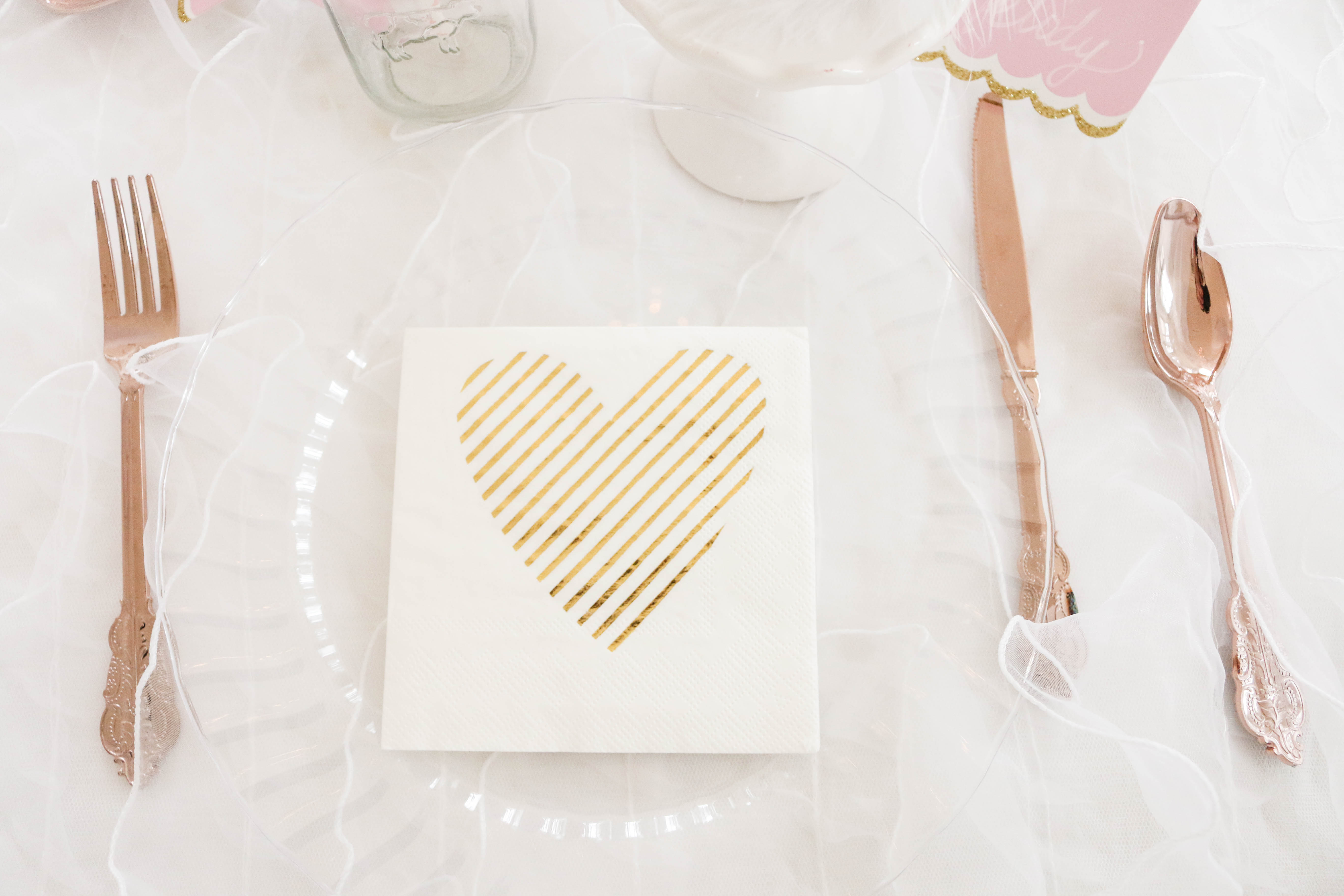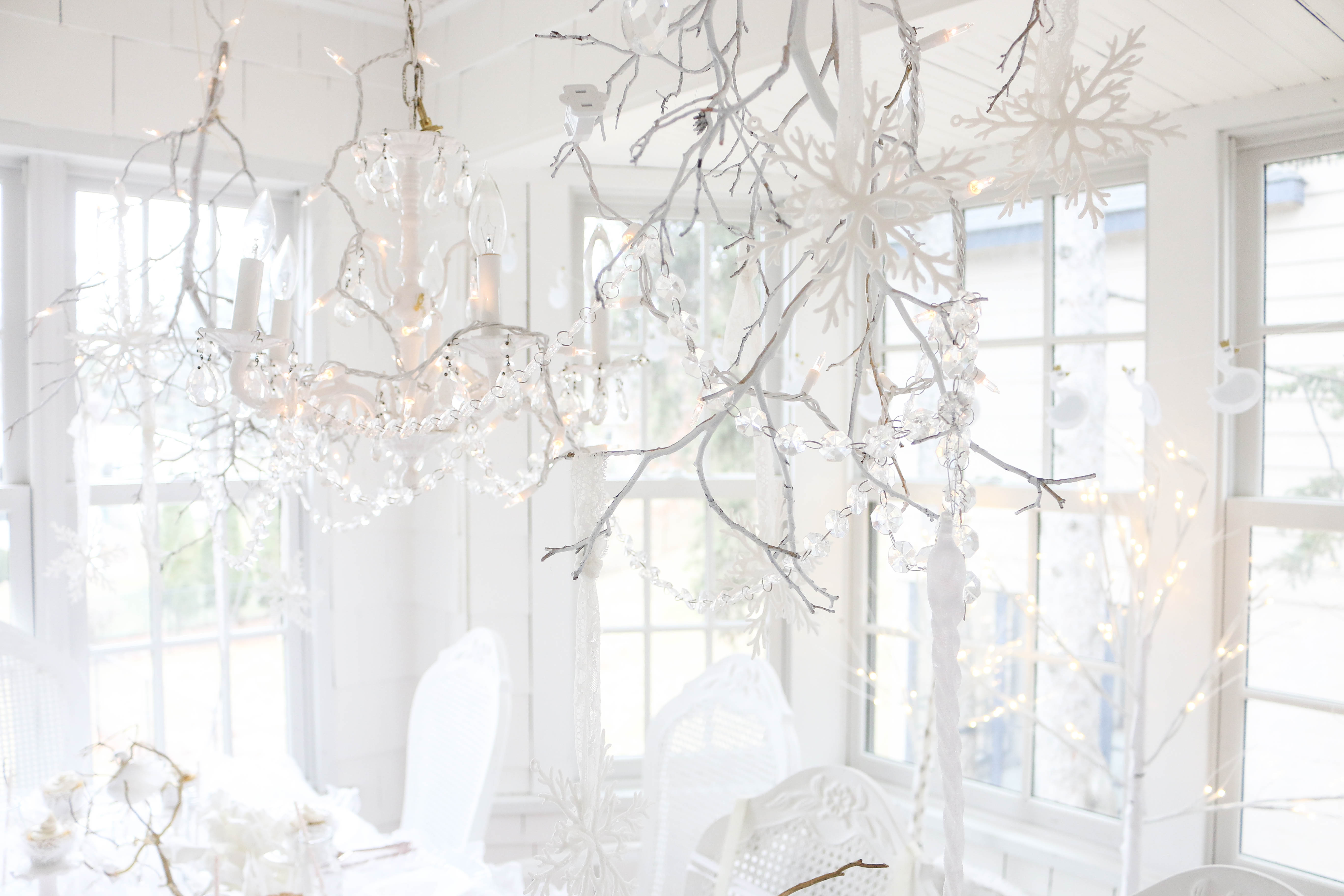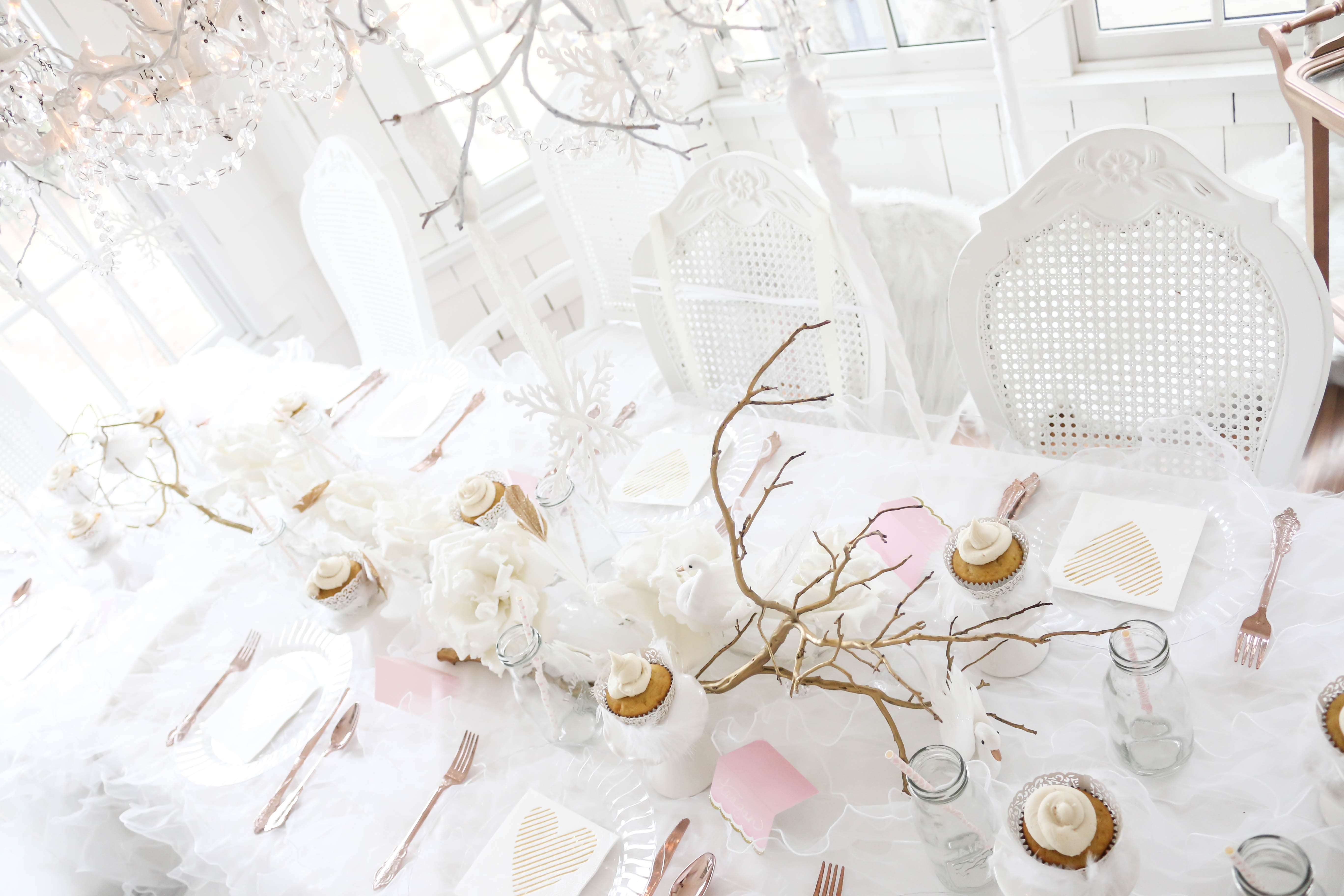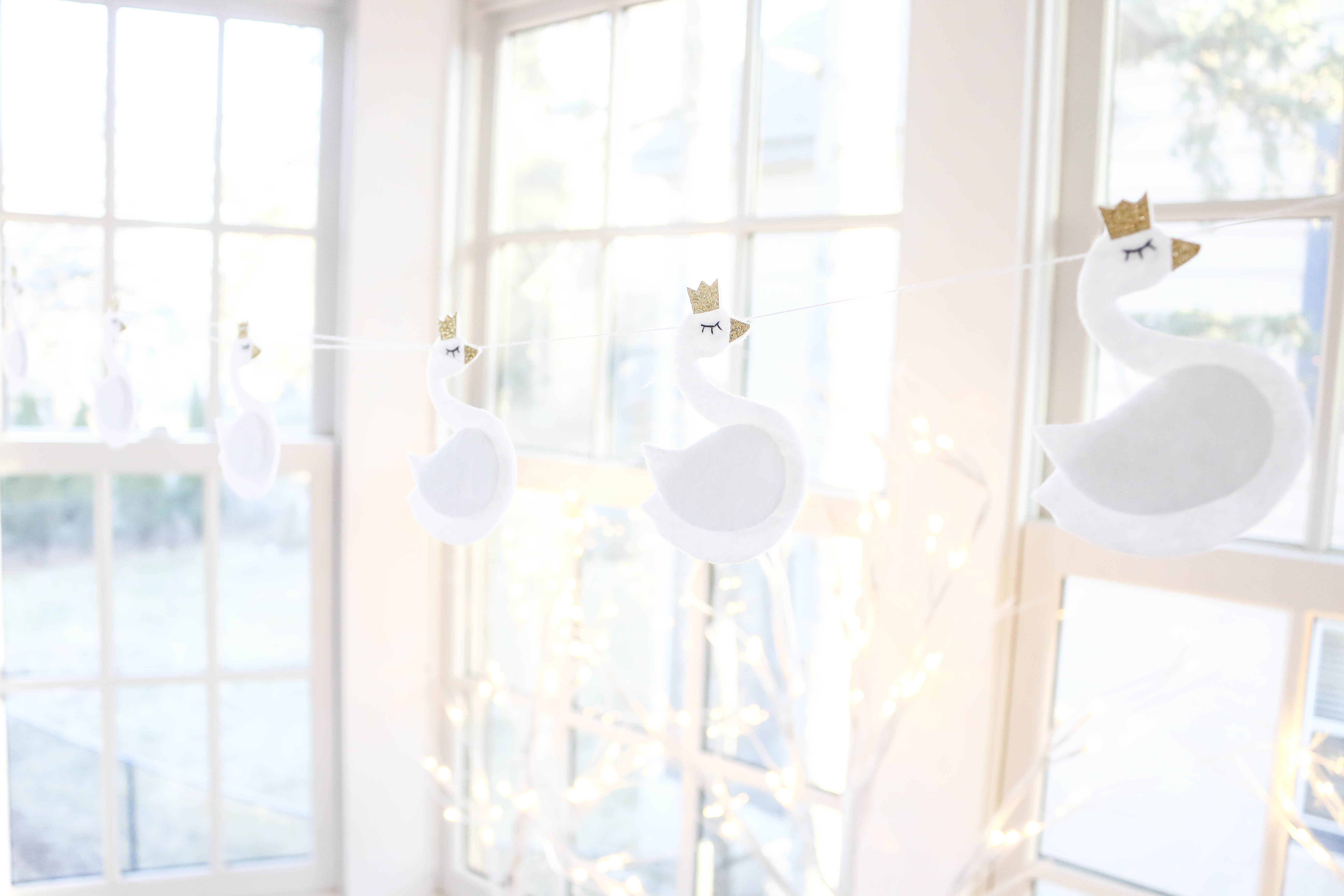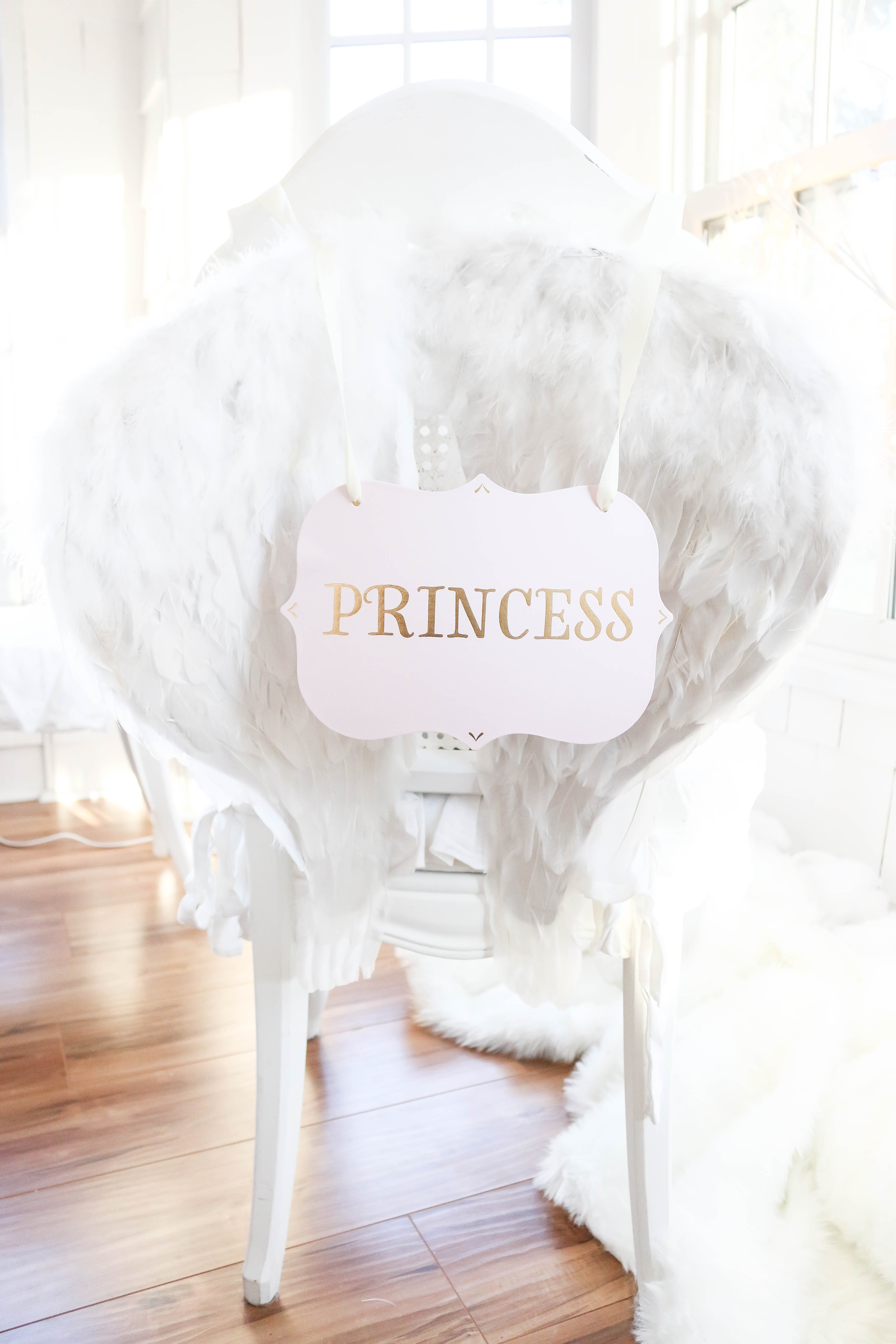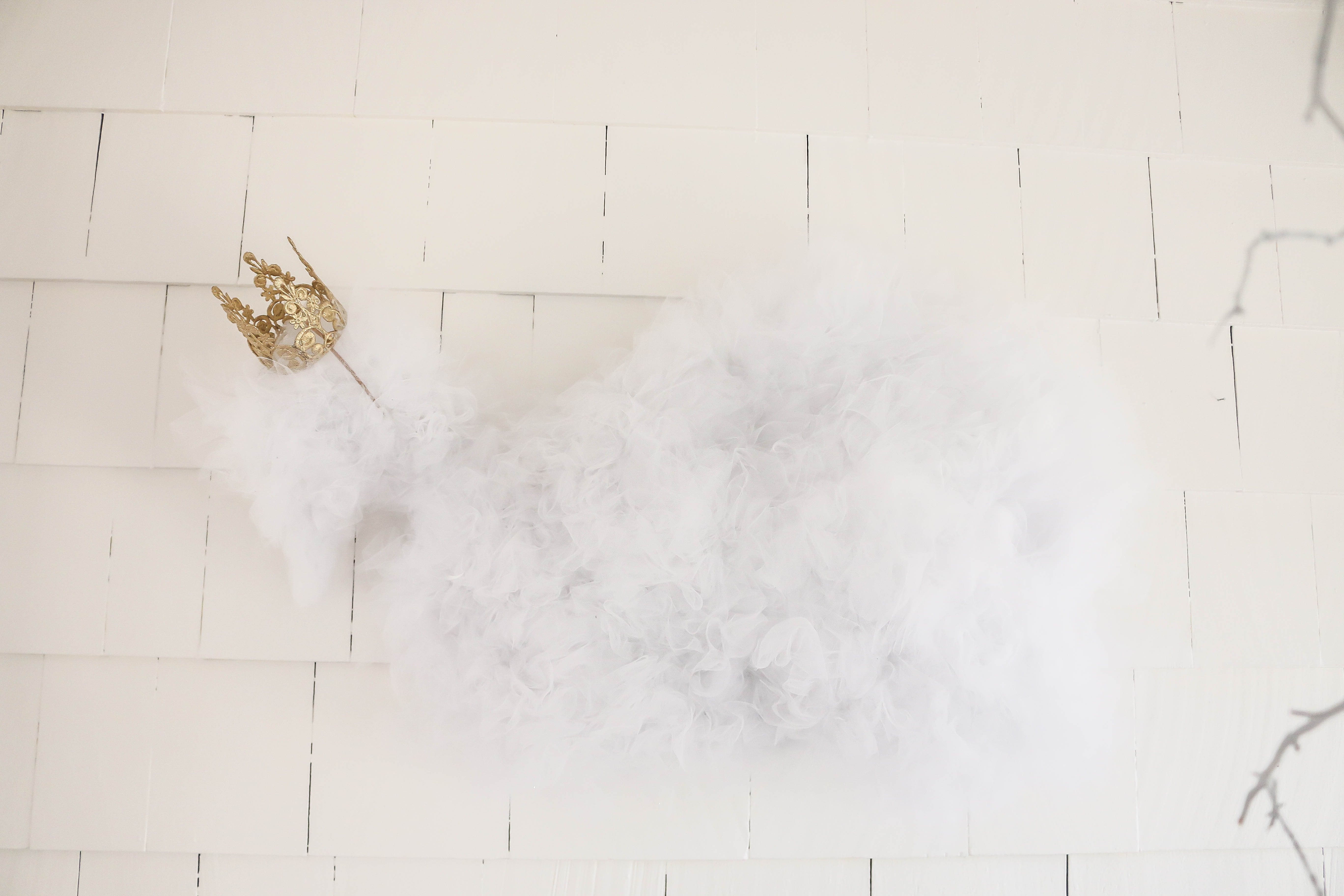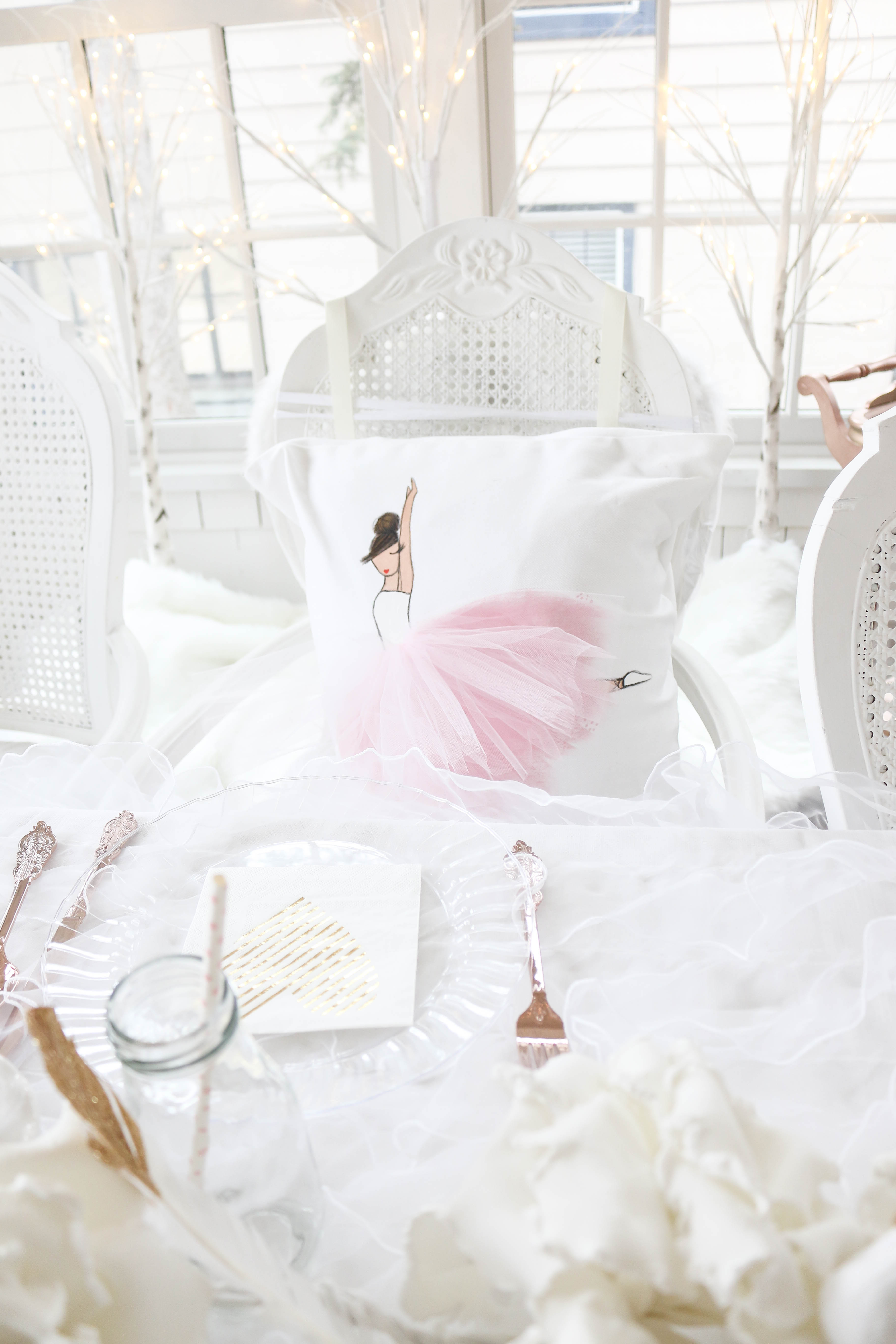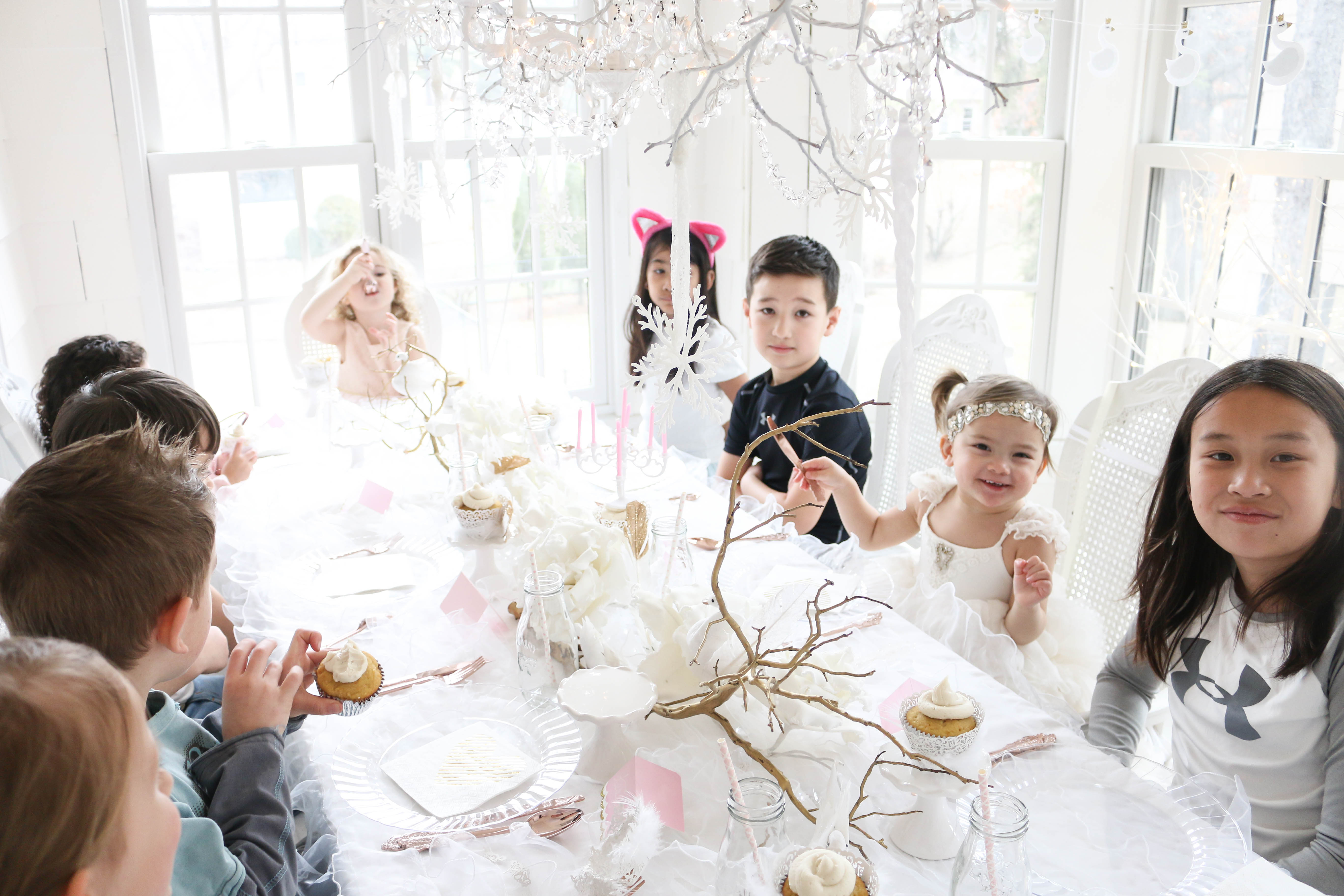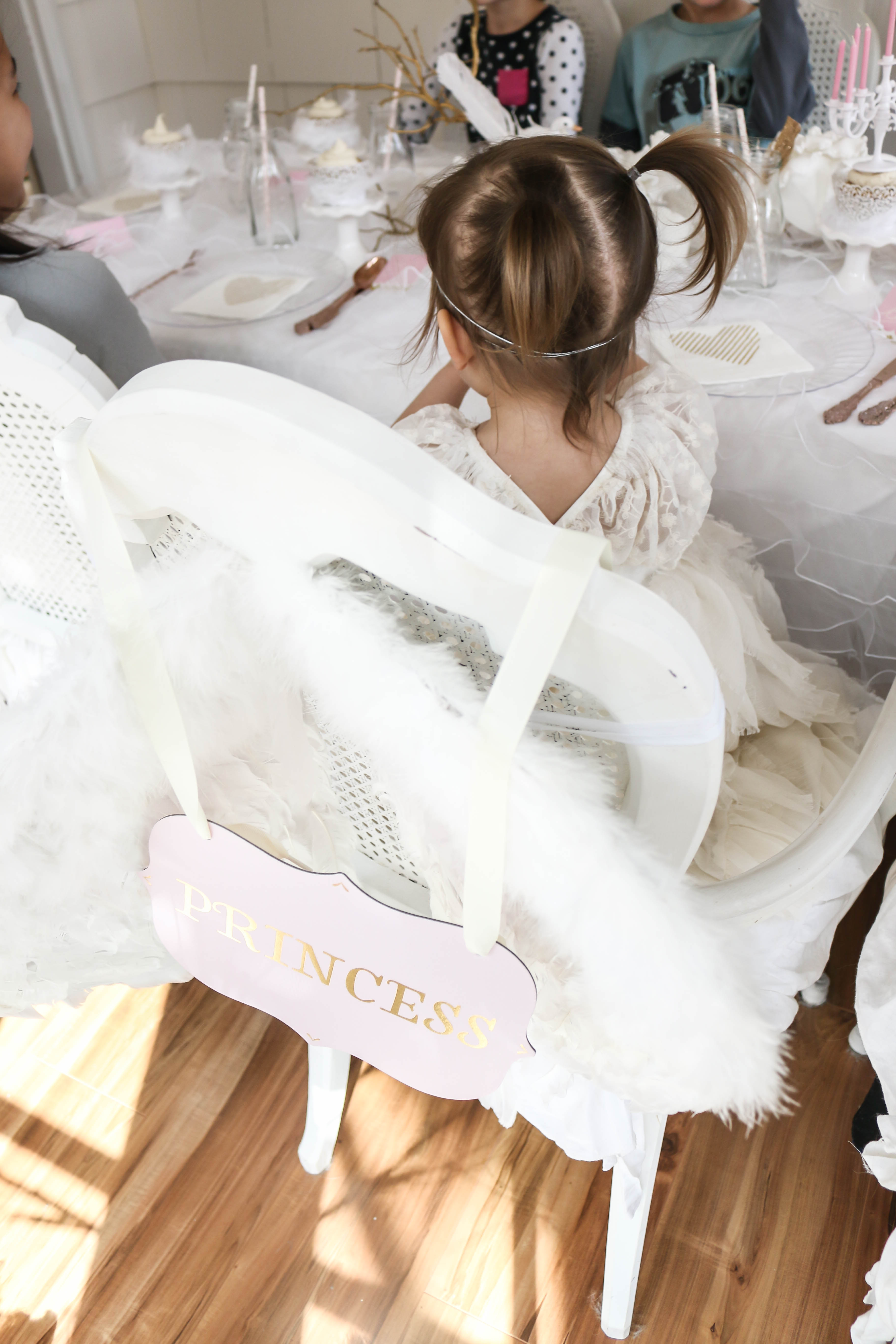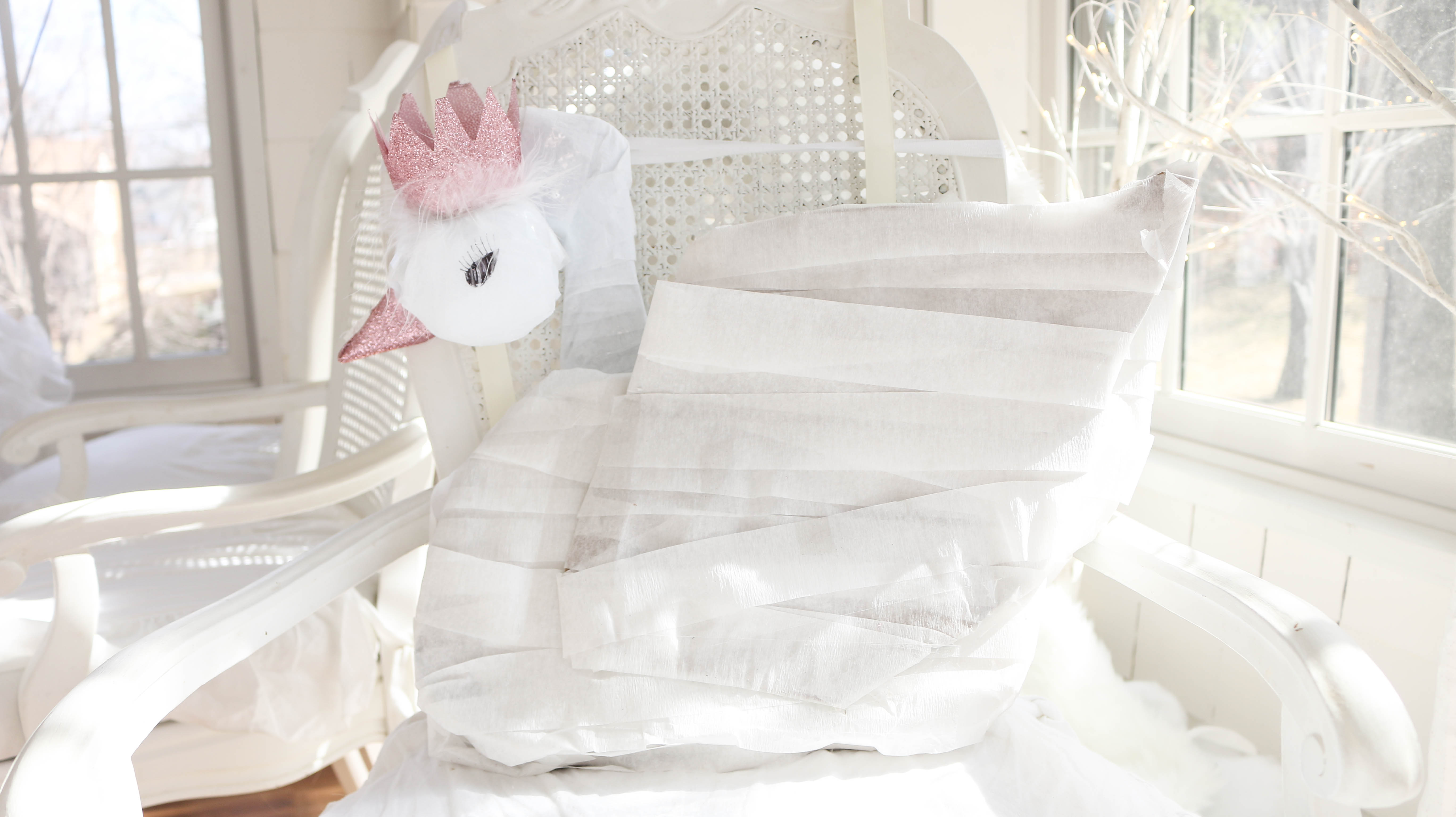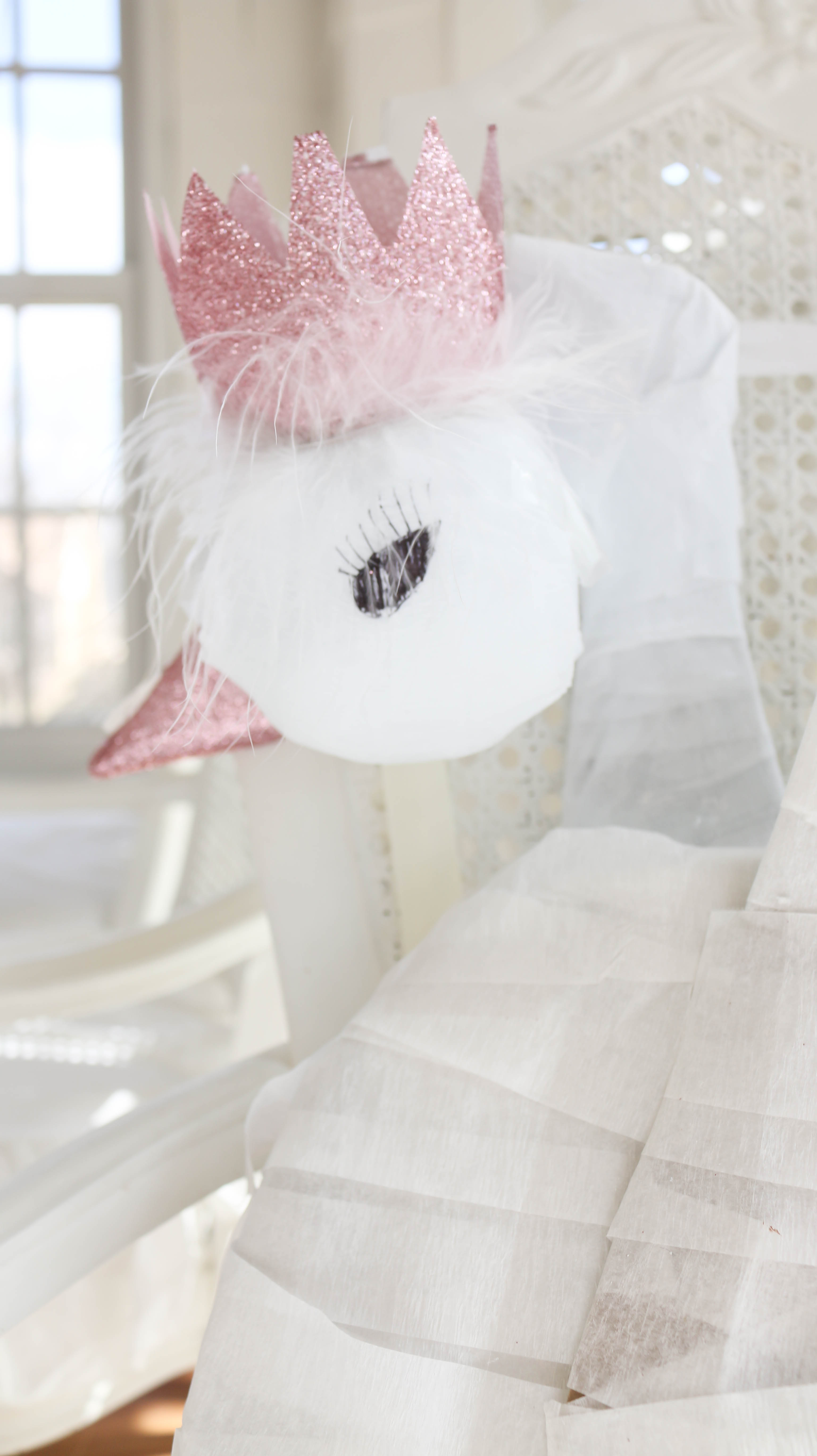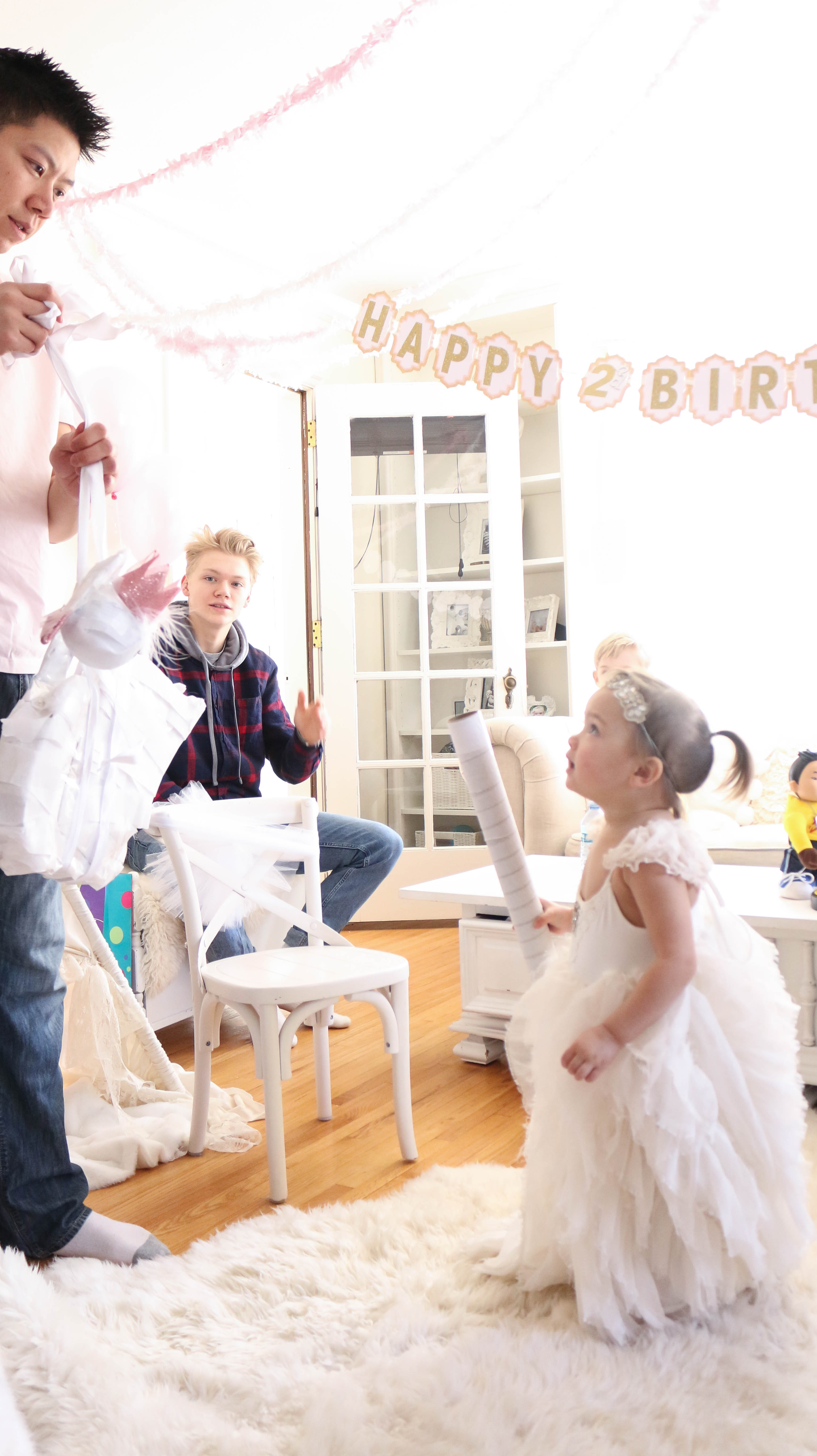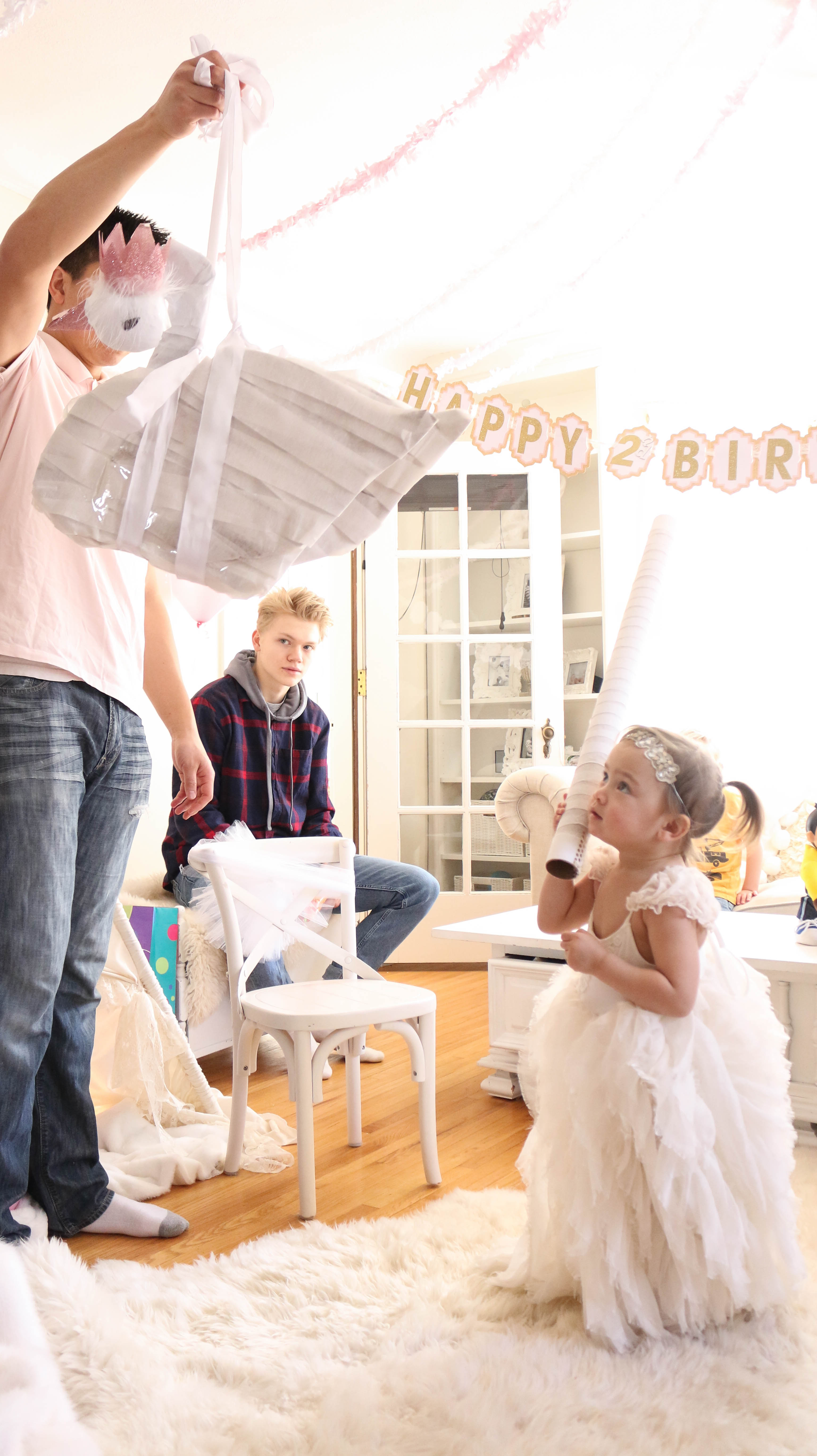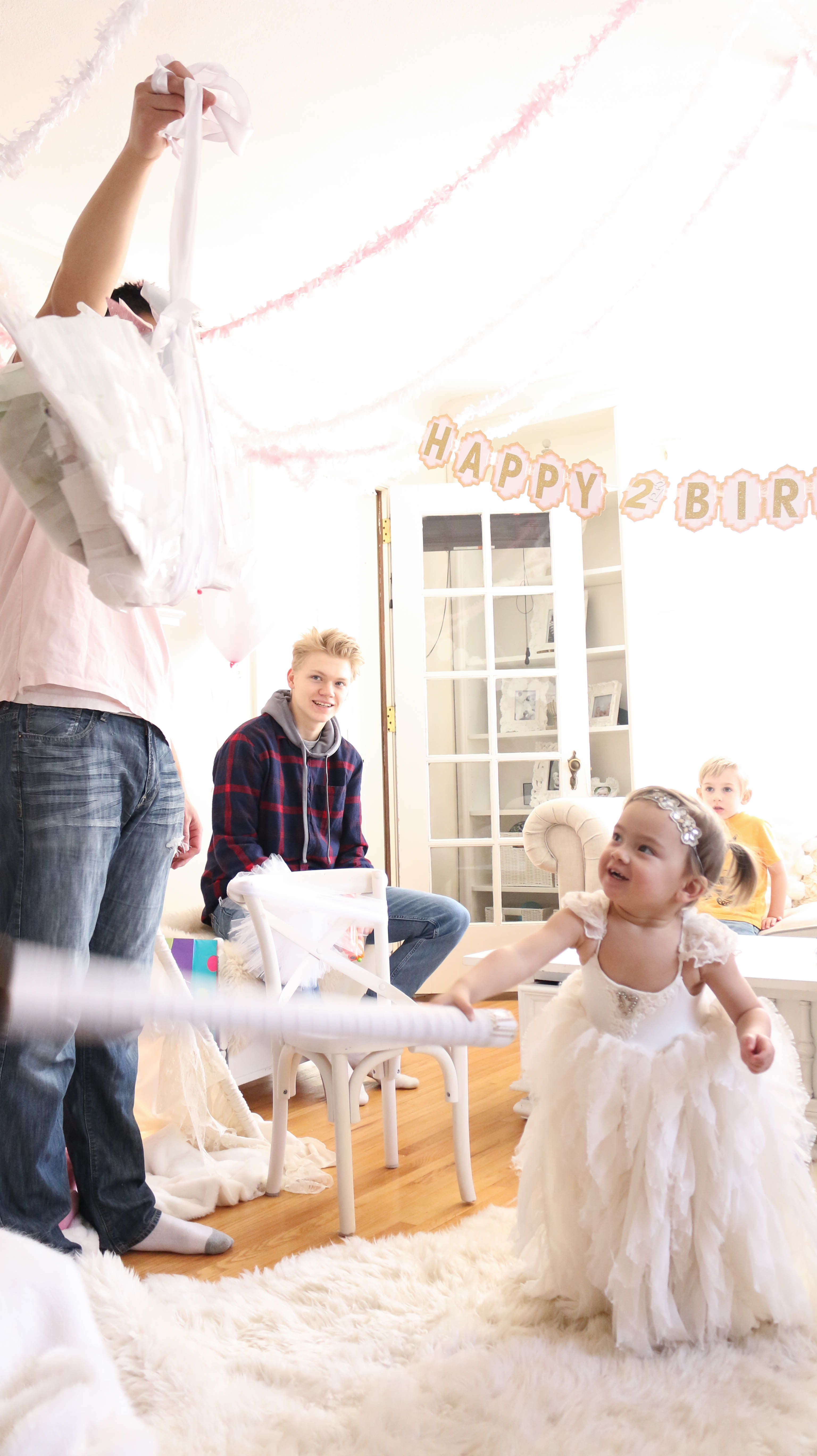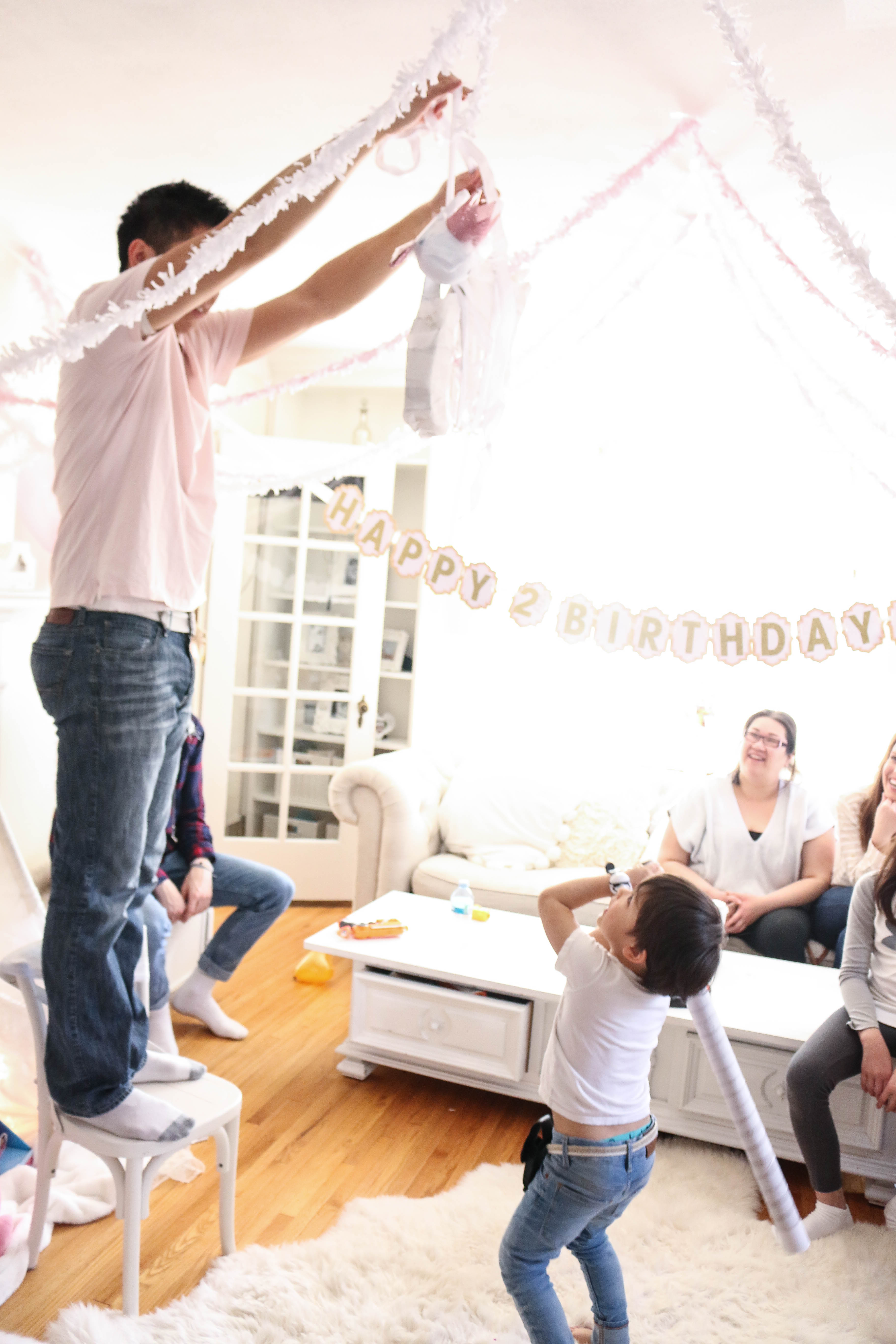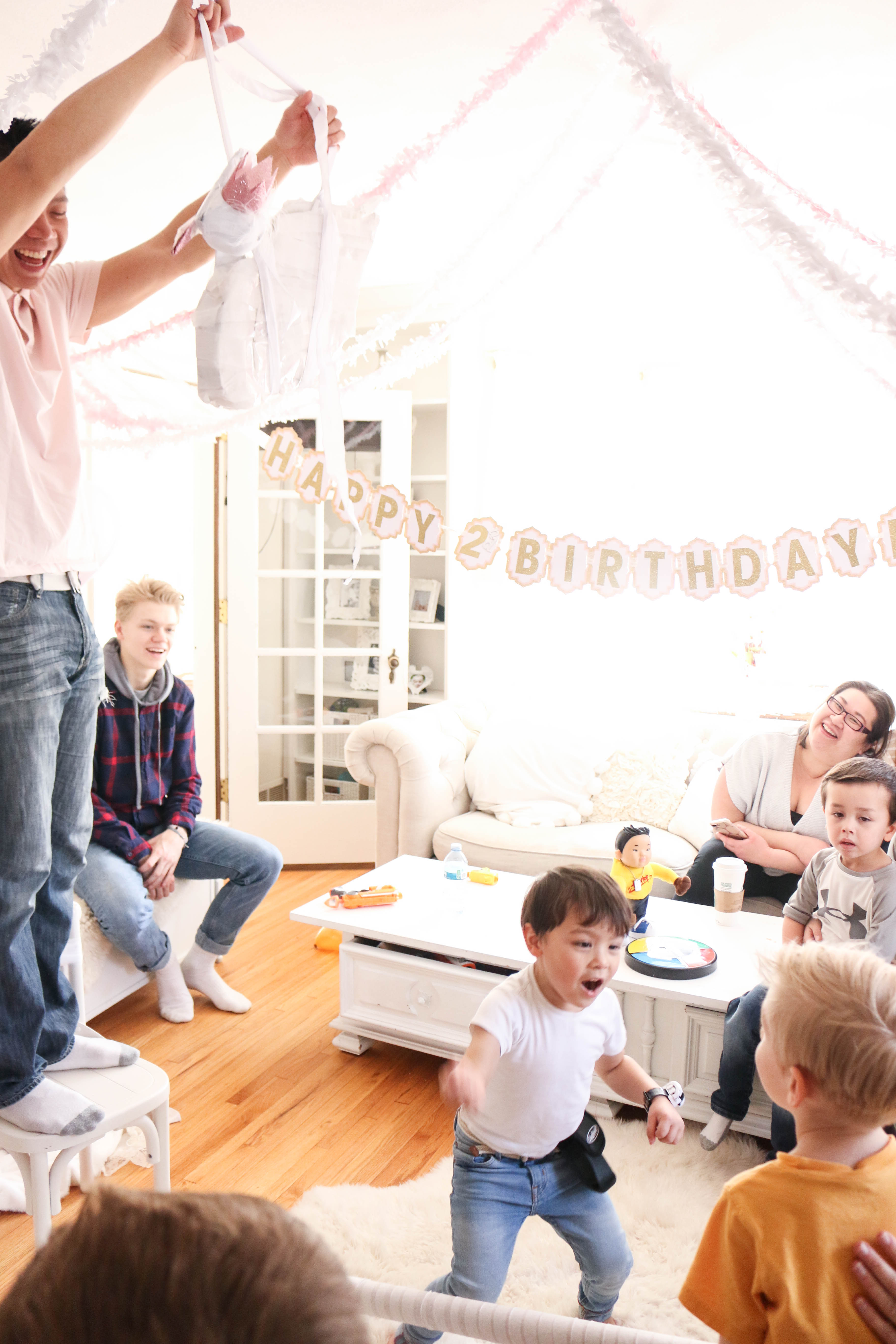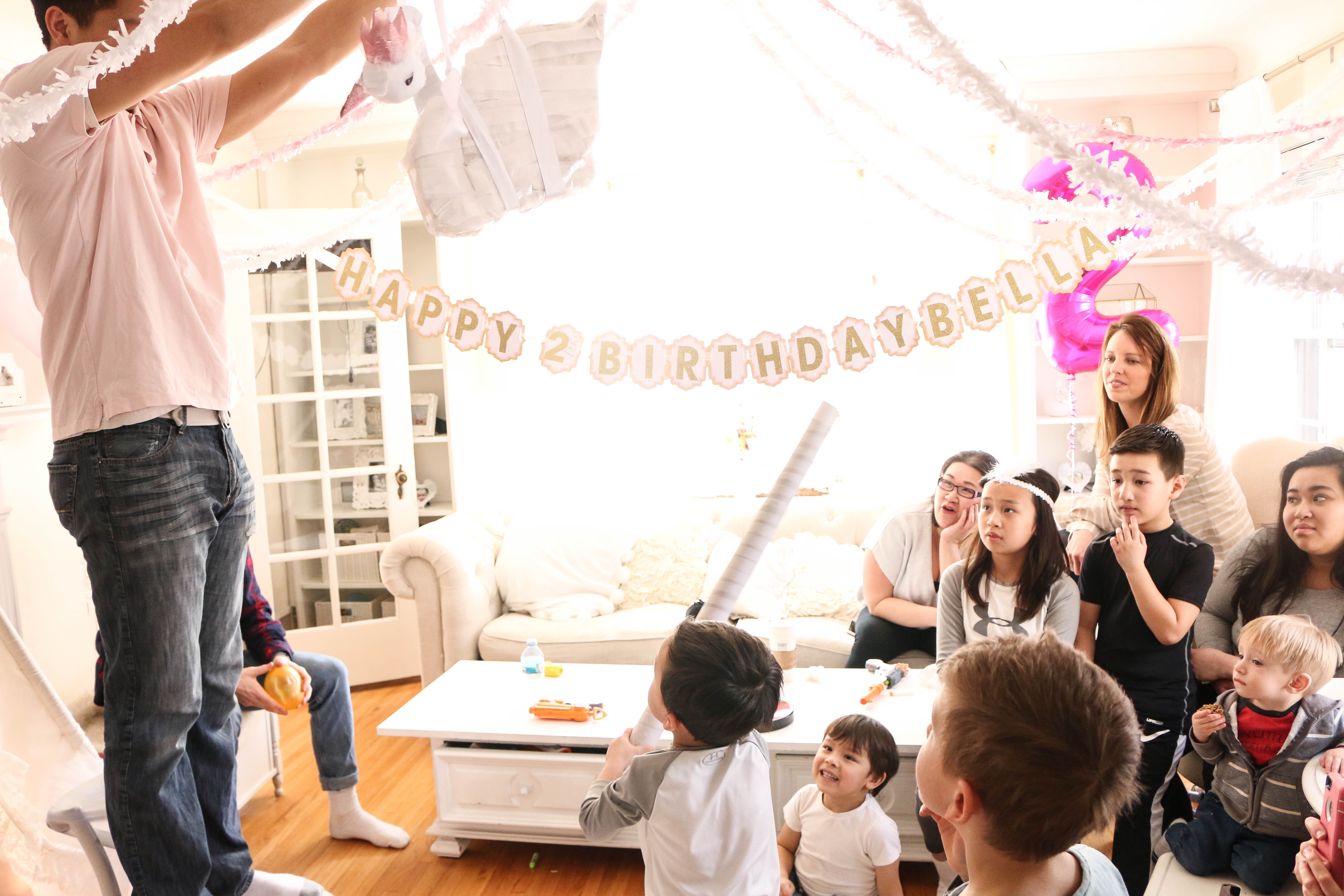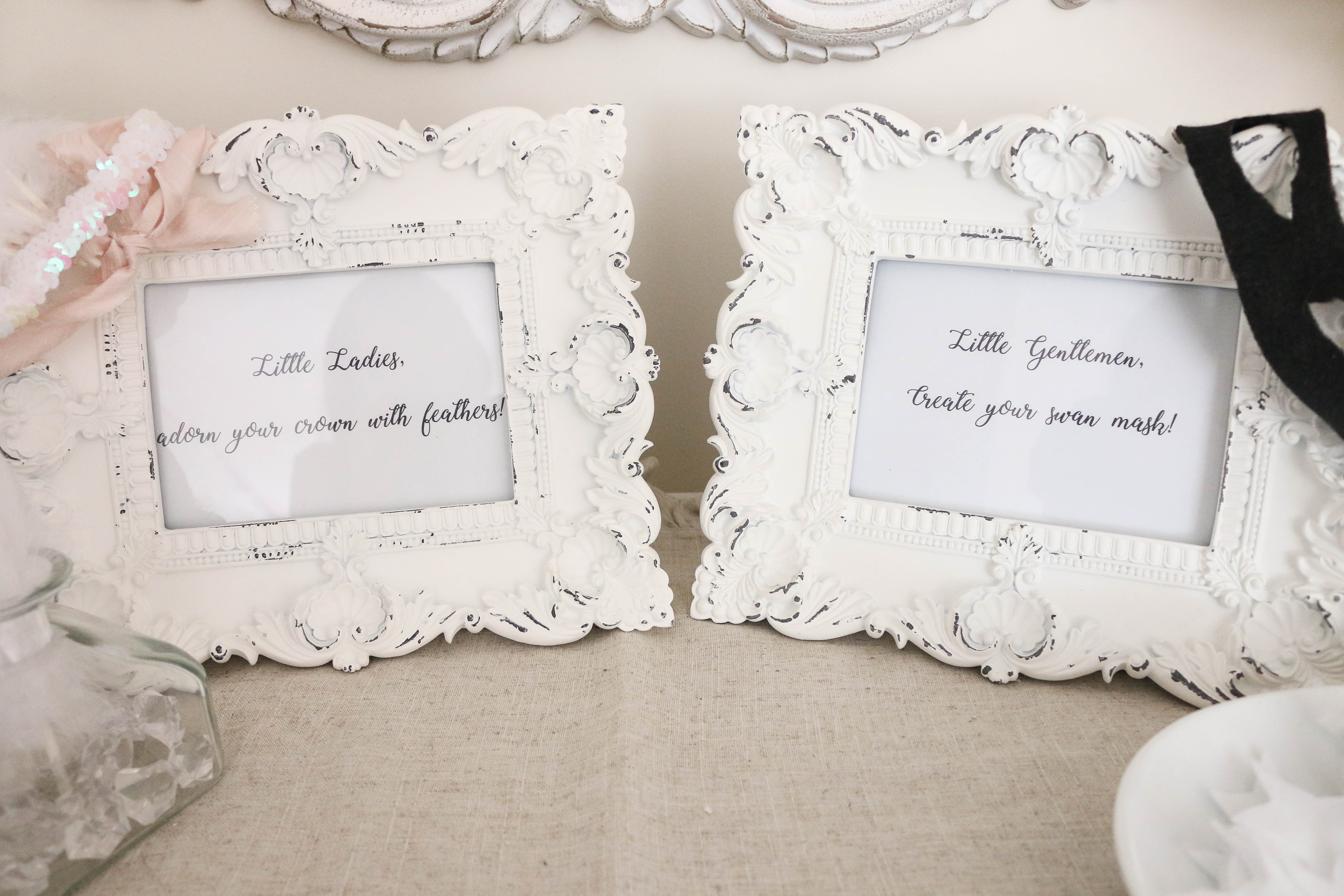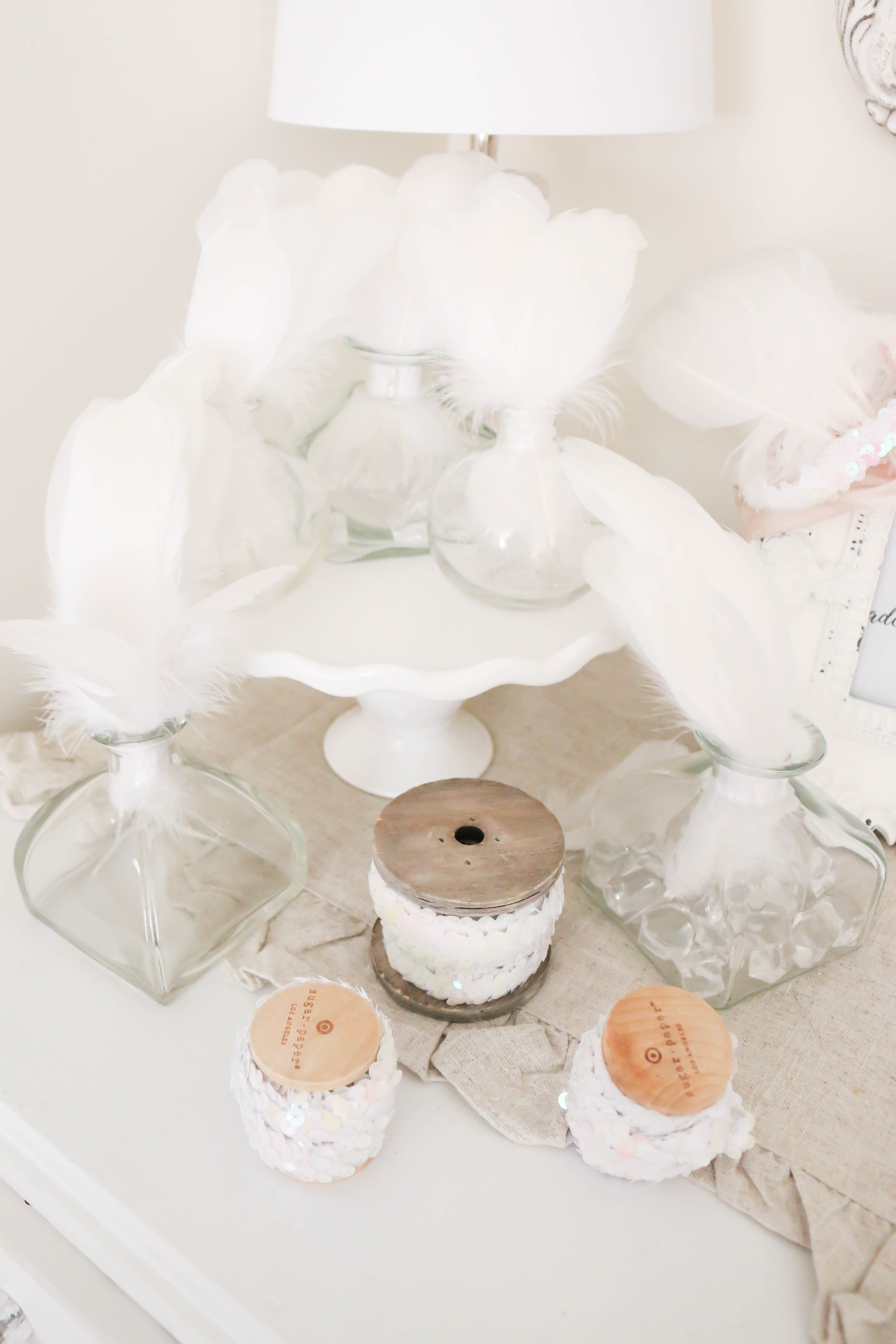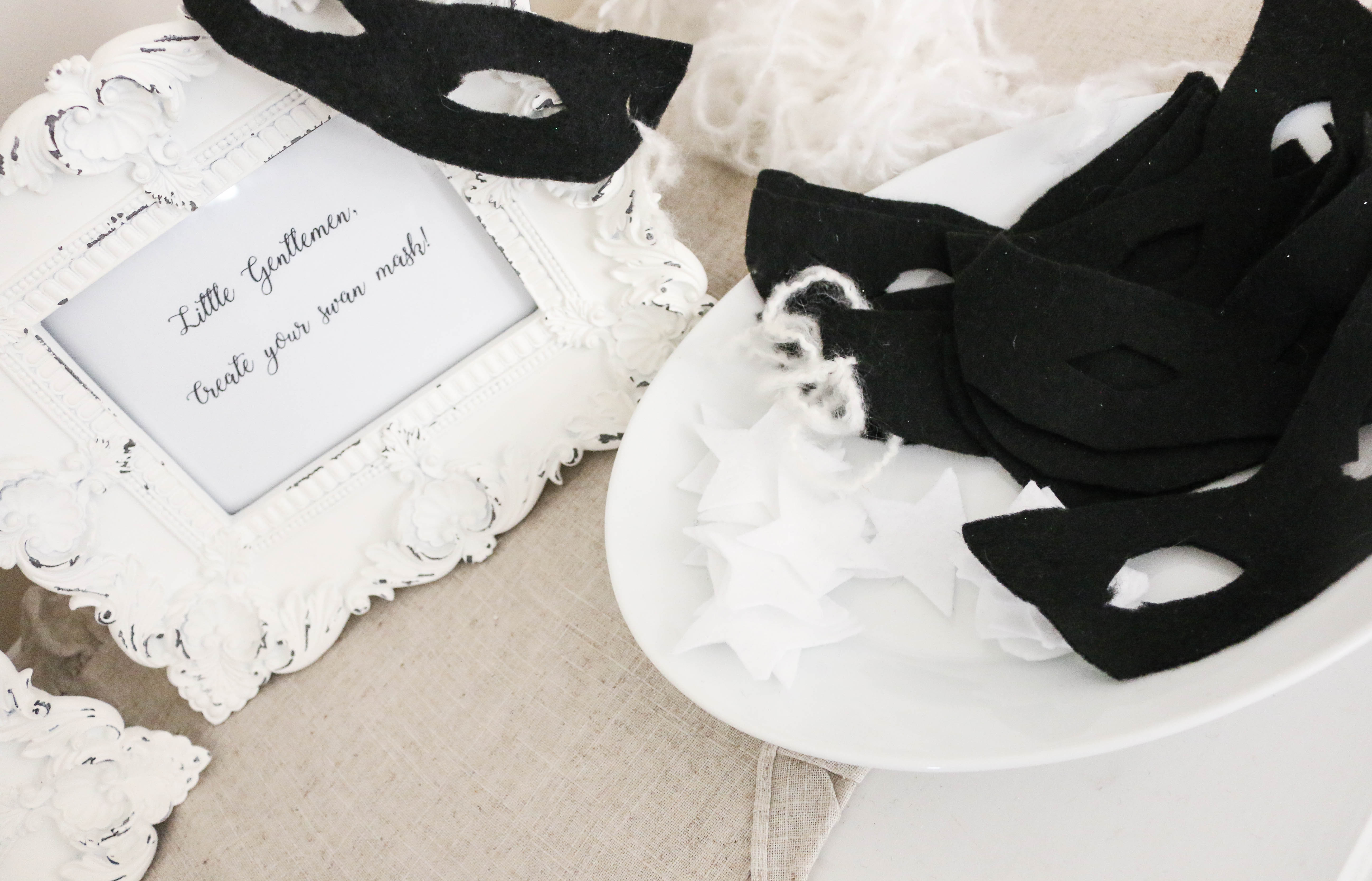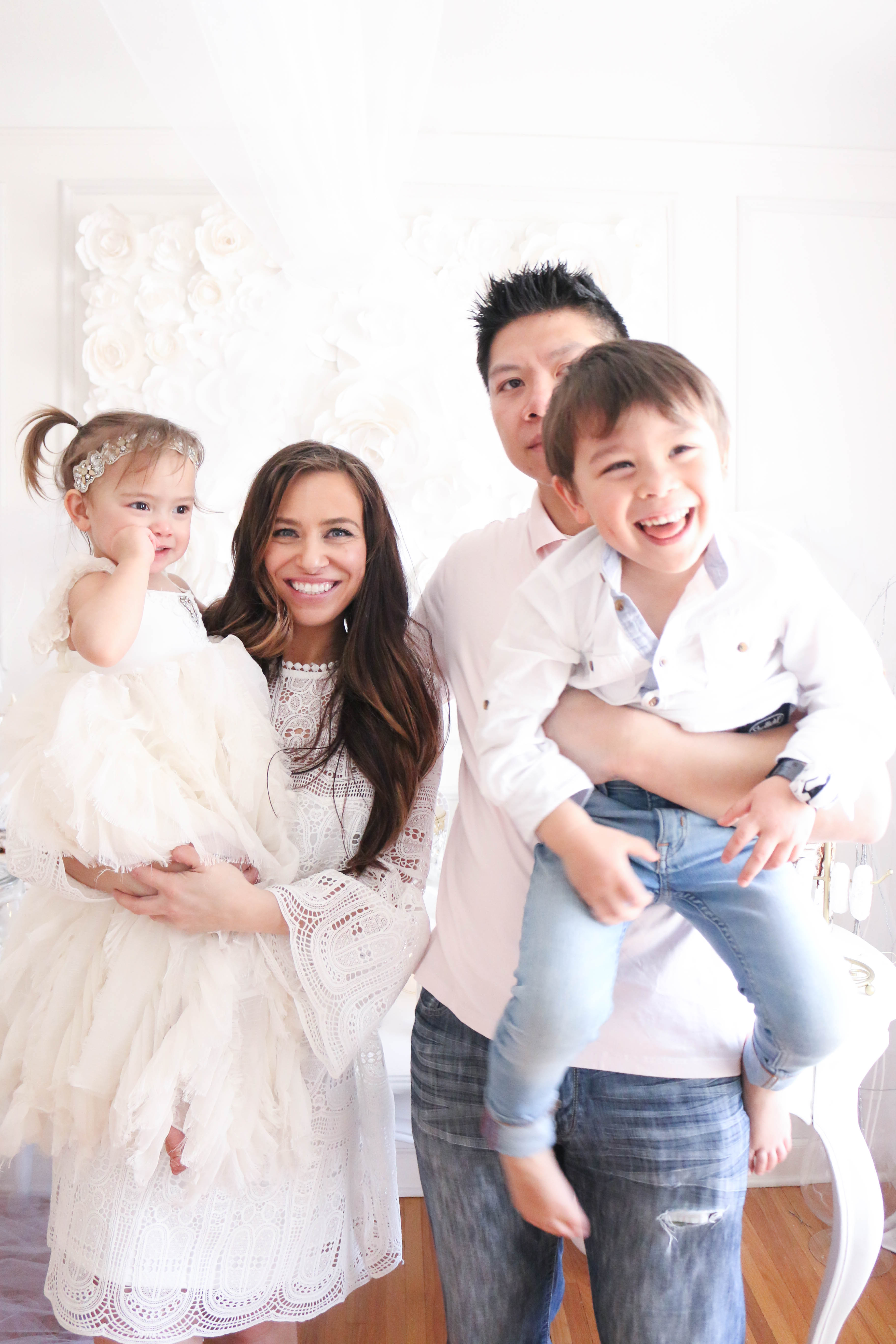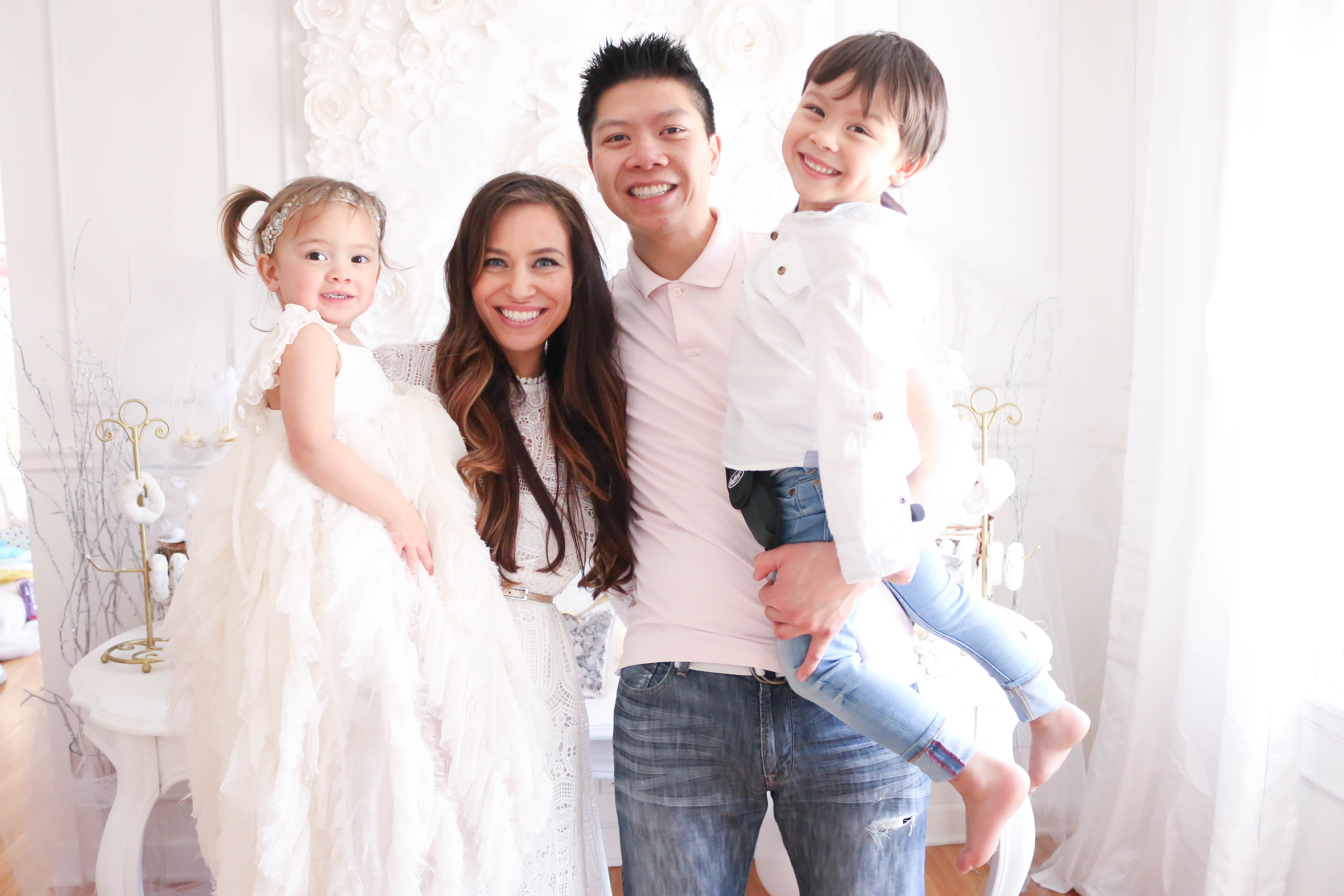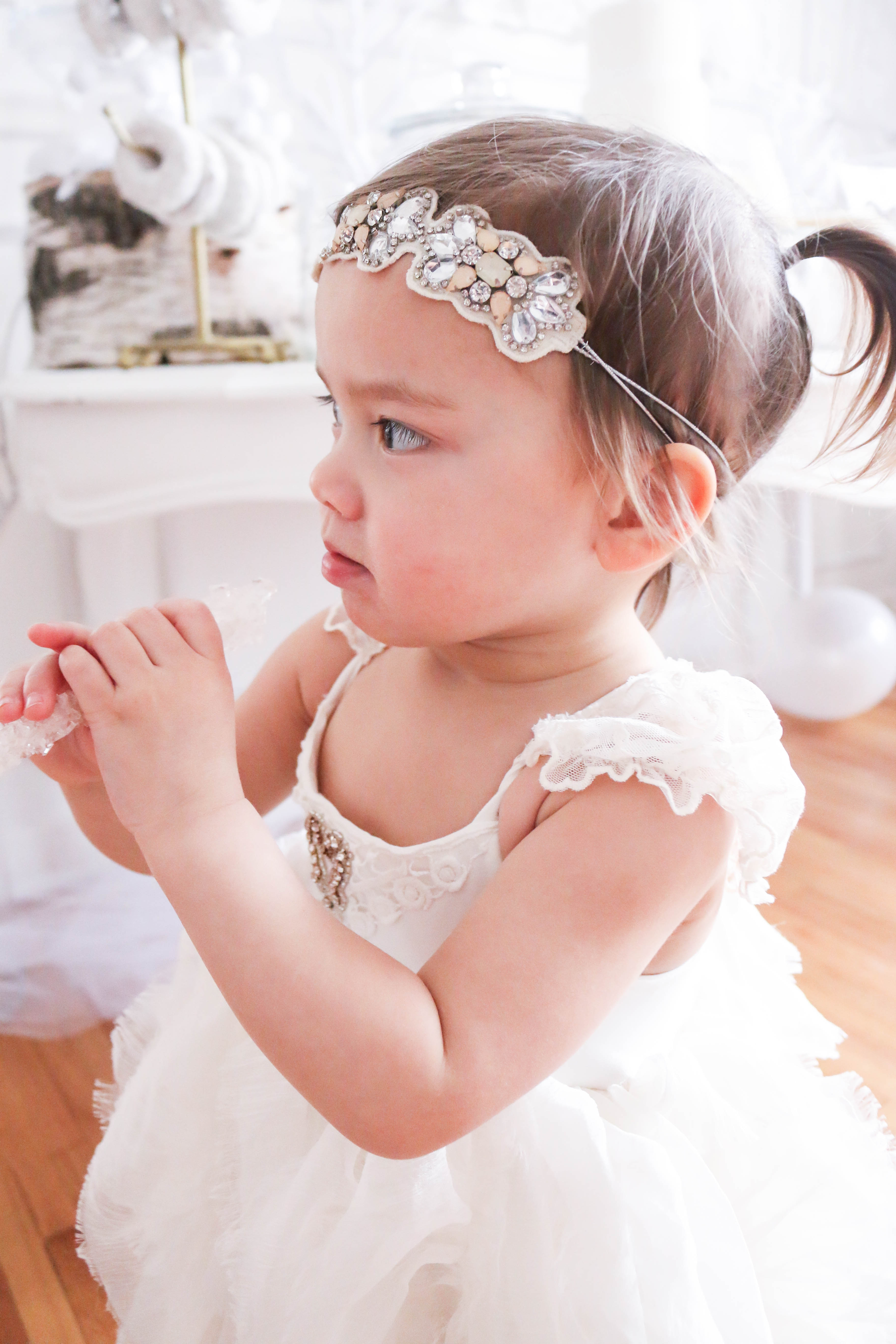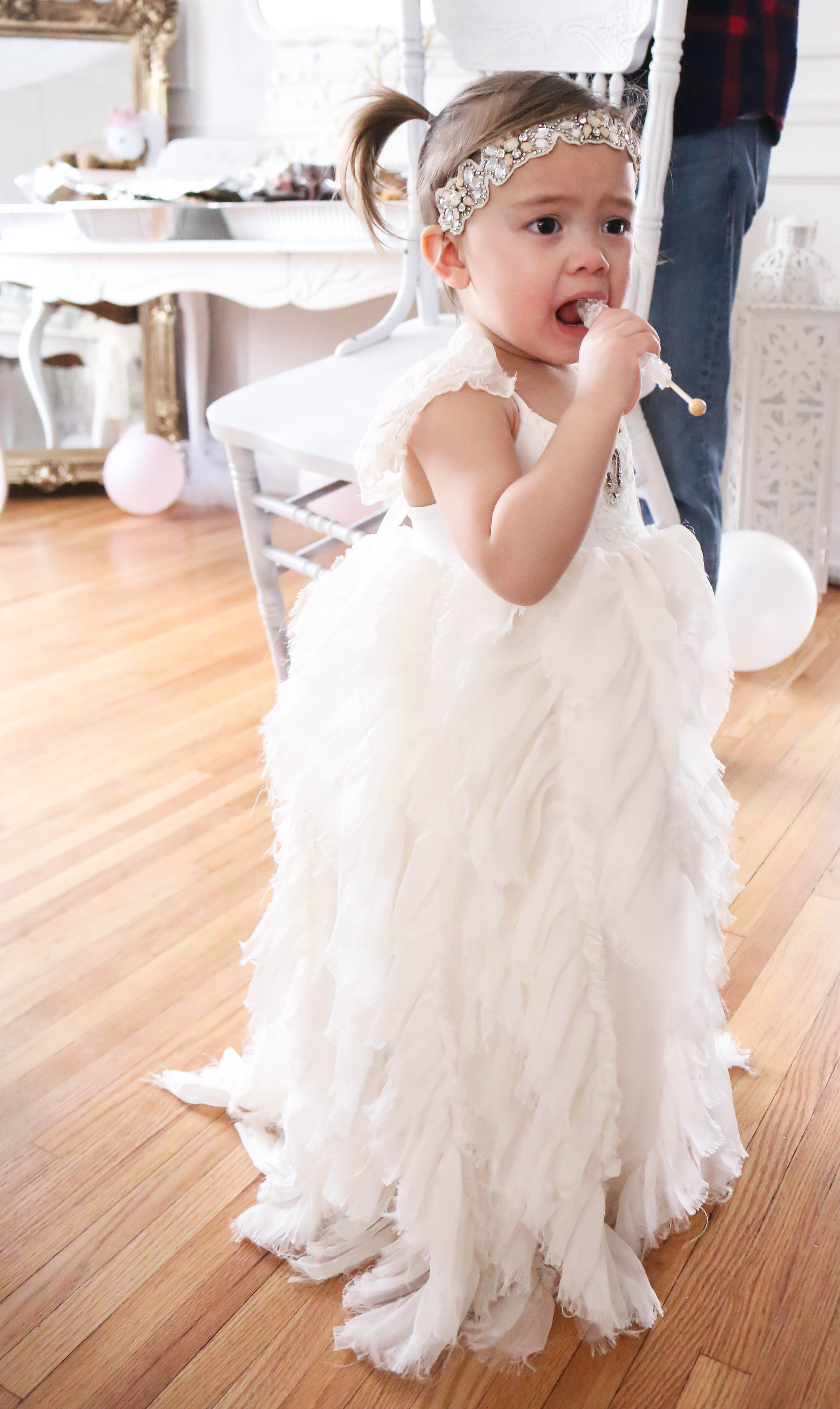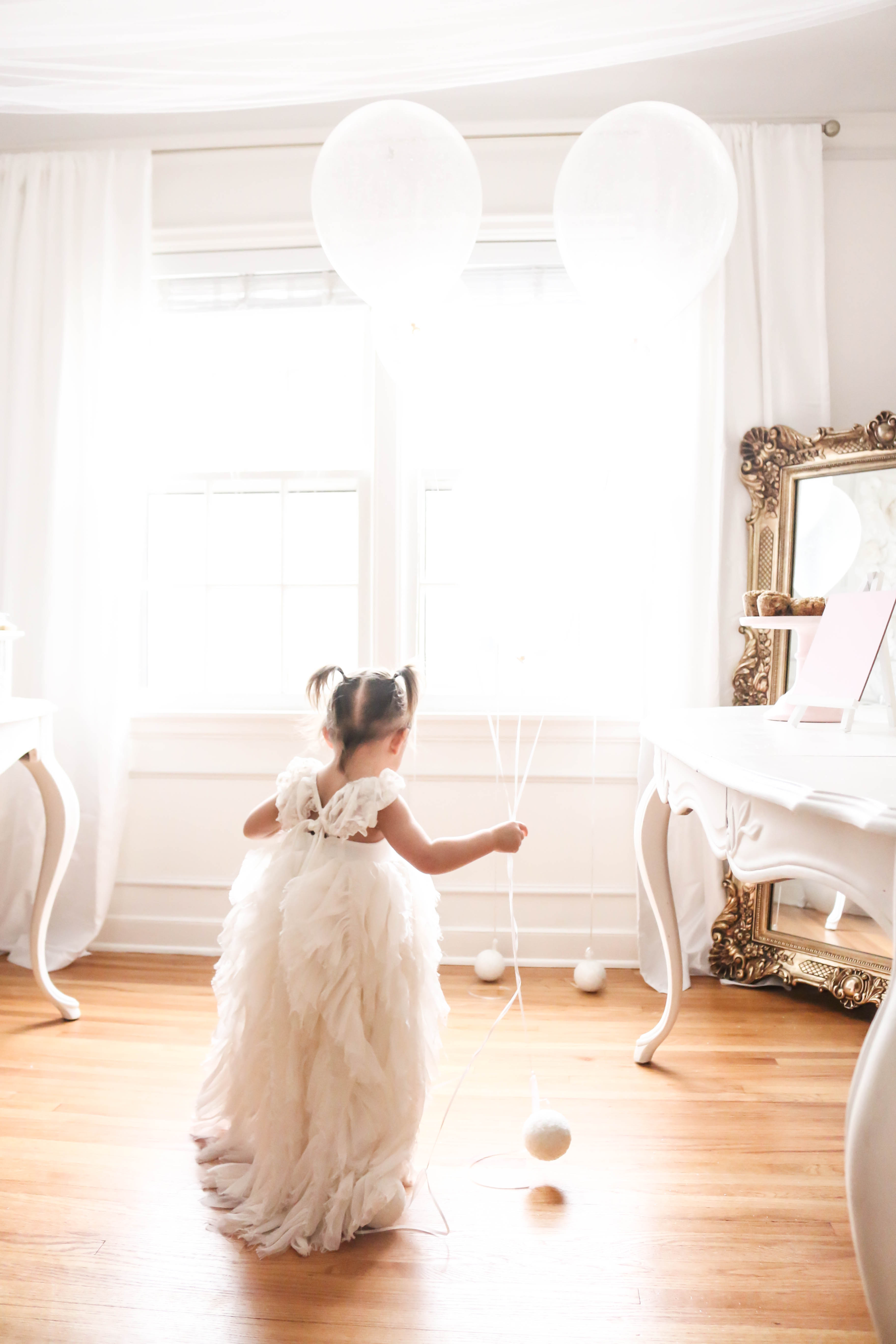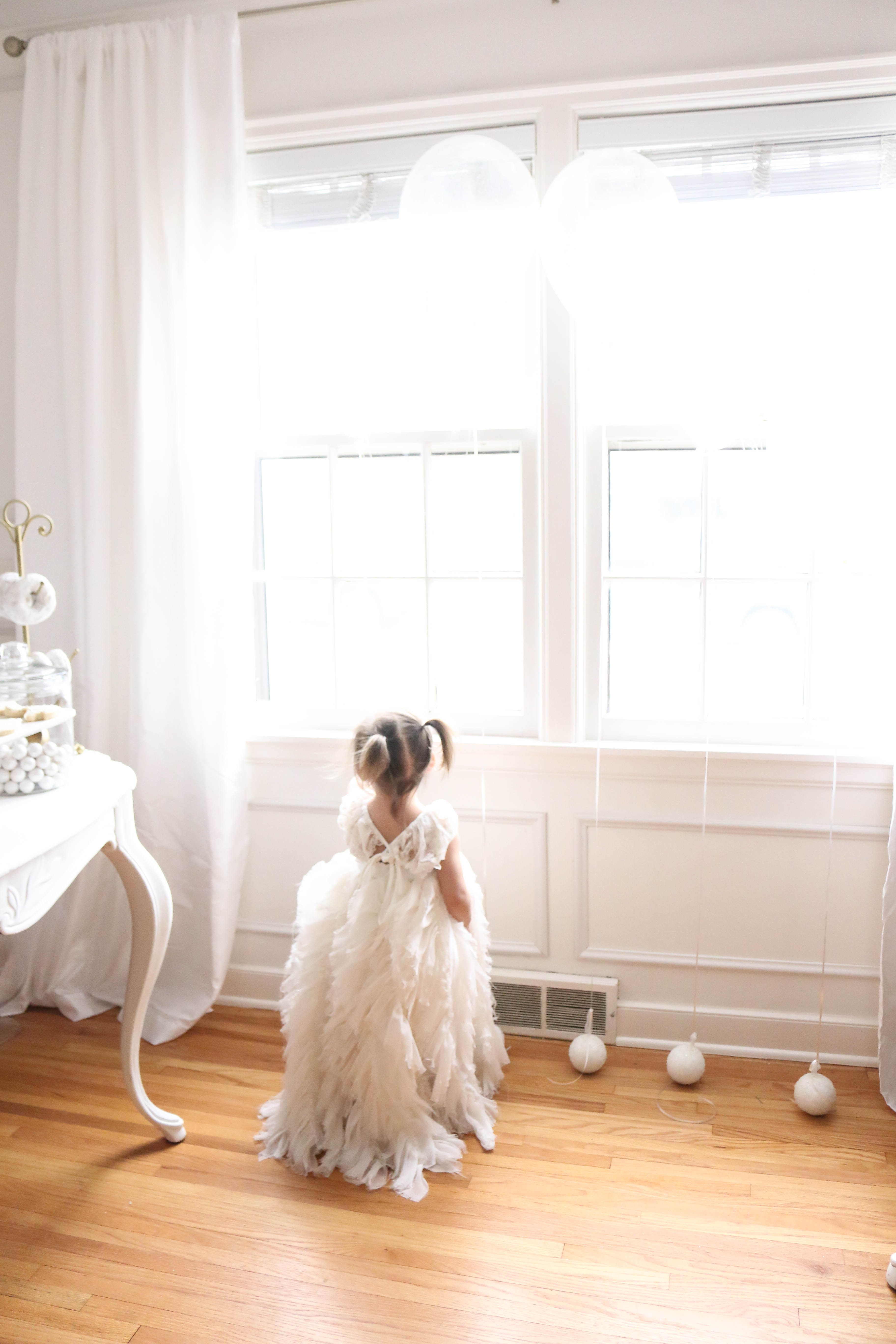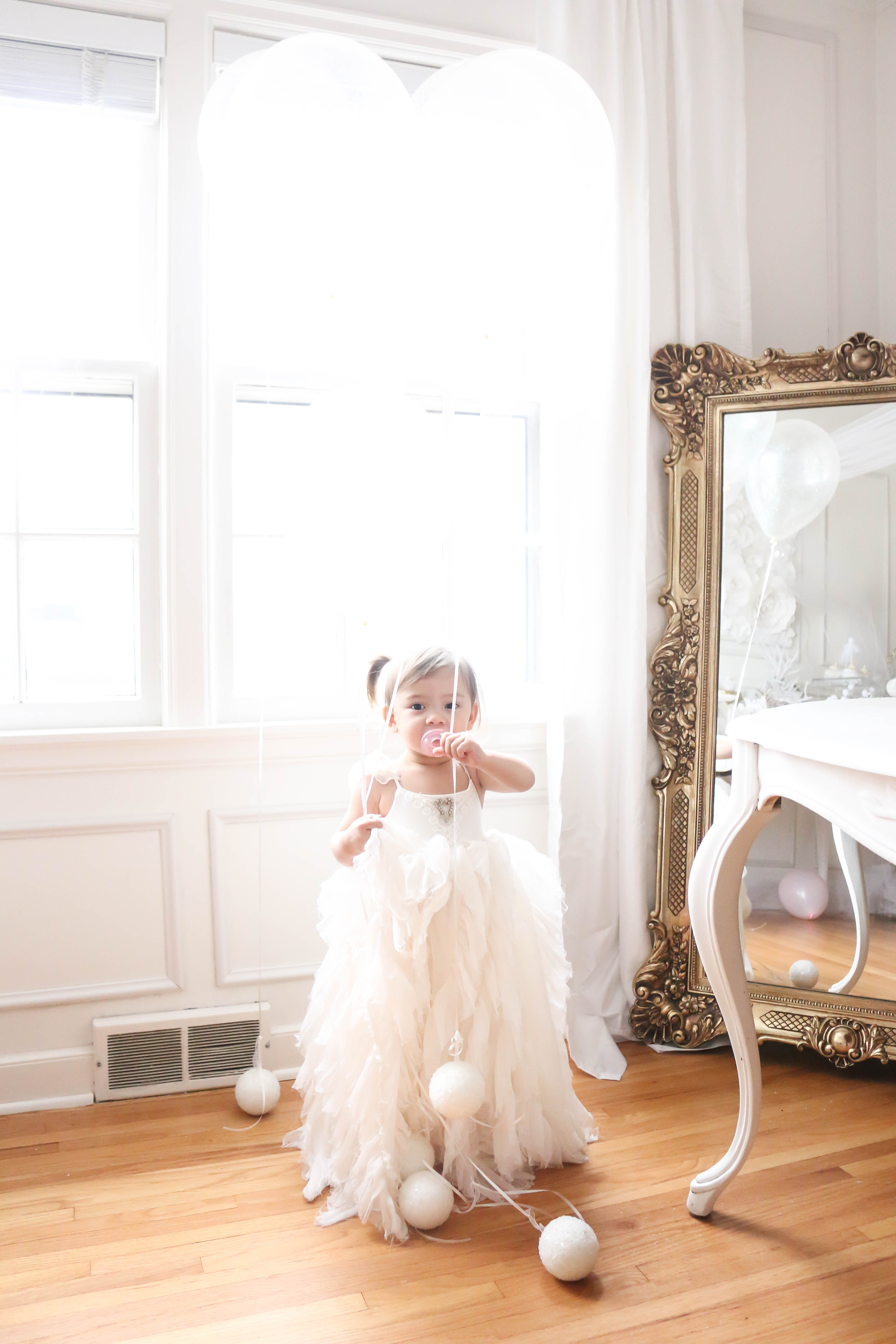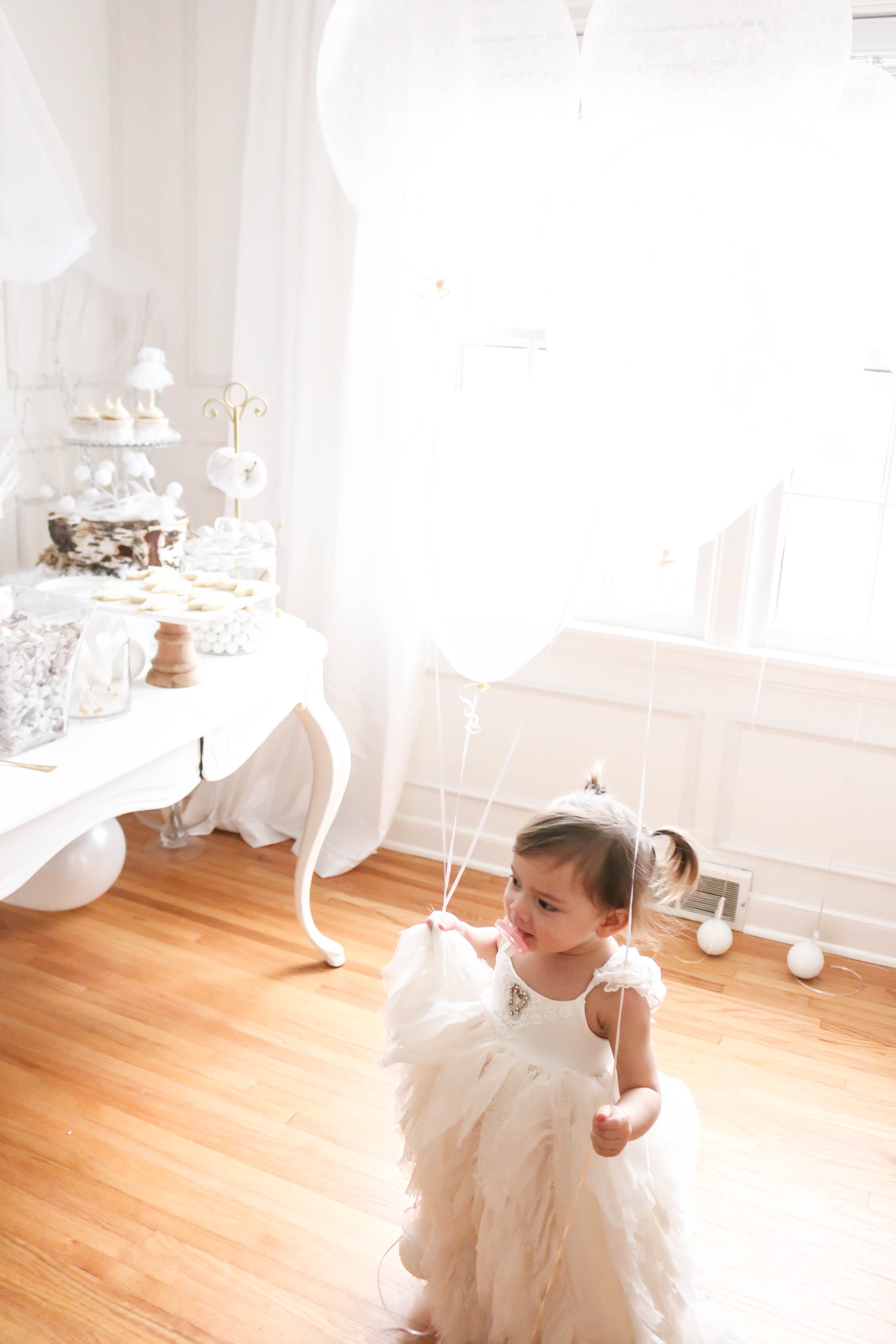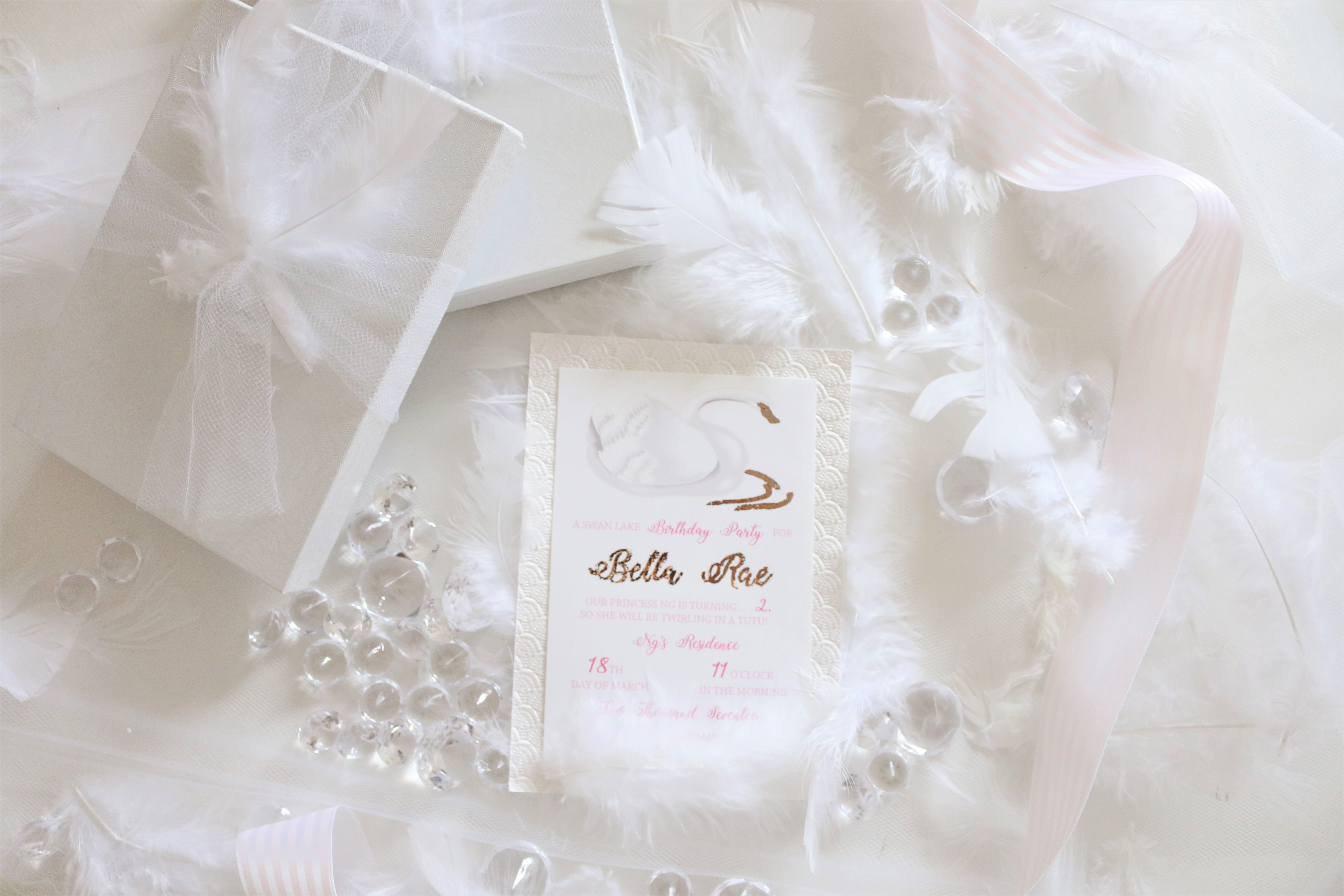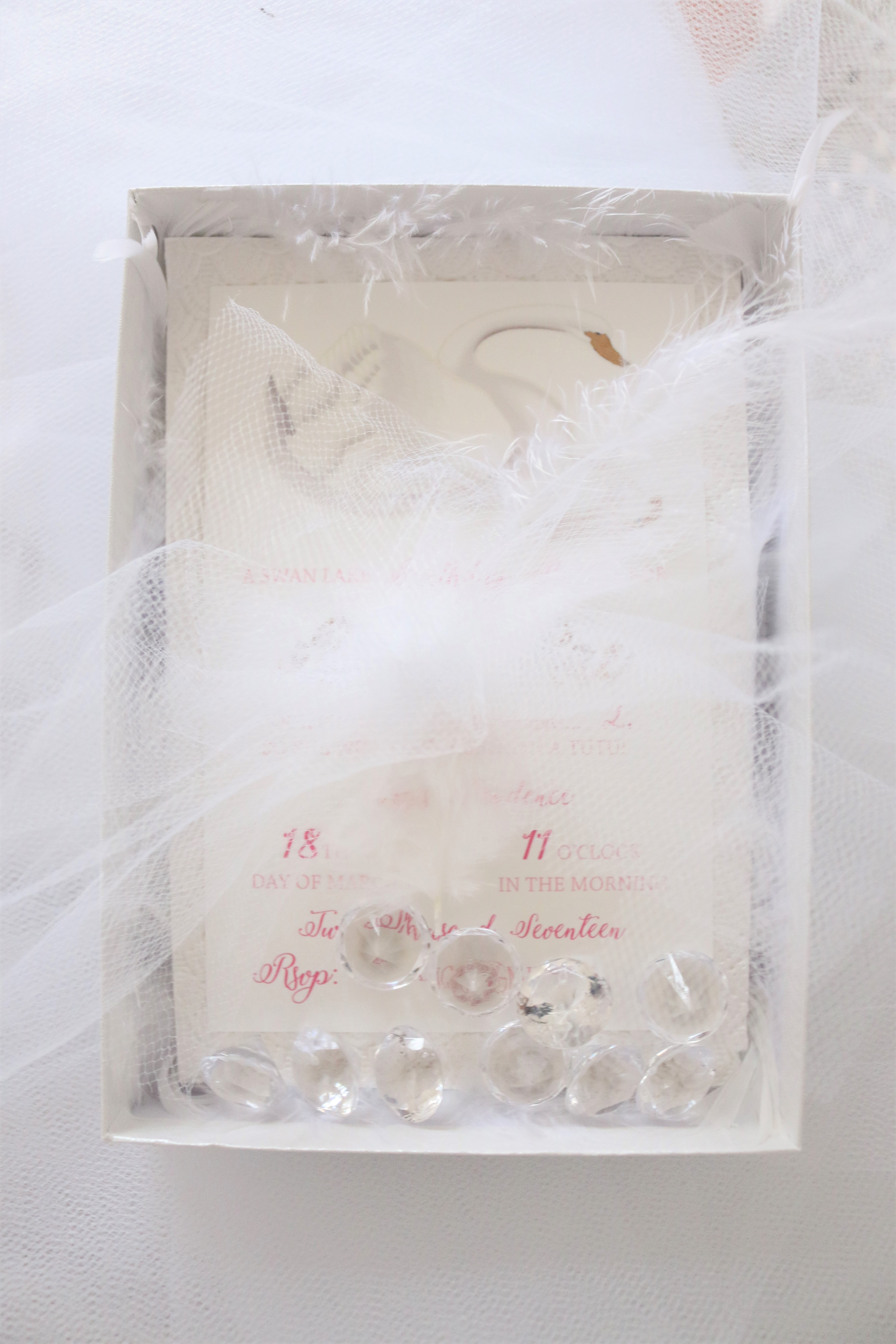 Cake: Sweets by Sokuntea
Similar Cake Stand: Amazon
Similar Cake Stand: Amazon
Similar Cake Stand: Amazon
Lace Cupcake Holders: Amazon
Swan Cookie Cutter: Cookie Cutters
Dreamer Mirror Wall Art: Pottery Barn Teen
Similar Ice Swan Mold: Amazon
Swans (I painted the beaks rose gold and added feathers for Bella's cake topper): Create for Less
Similar Mug Tree sprayed gold for the donuts: Amazon
Rock Candy Sticks: Amazon
Similar Bar Cart: Amazon
Similar Rose Gold Plastic Silverware: Amazon
Table Cloth/Fabric: Amazon
Bella's Ballerina Pillow: Shenasi Concept
Felt Swans: Etsy
Similar Gold and white Branches for centerpieces and hanging (spray painted): Amazon
White Birch Trees: Amazon
Similar Angel Wings Amazon
Ribbon for Headbands: Amazon
Feathers for Headband: [Amazon](Sowder Natural Goose Feathers Clothing Accessories Pack of 100 (White))
DIY's:
Invitations sent in a box
Swan Pinata
Tulle Swan: (You can message me for orders)
Lace Cupcake Holders (I hot glued feathers to the outside)