Be our guest...
Today on the blog, I'm sharing Bella's Beauty and the Beast birthday party. She loves the new Beauty and the Beast movie and it was her wish to have a party to match! Since Bella loves to dance too, I decided to base her party off the last scene of the new movie where everyone is dancing, lots of white, the ballroom is covered in flowers, chandeliers and touches of ornate gold moldings everywhere.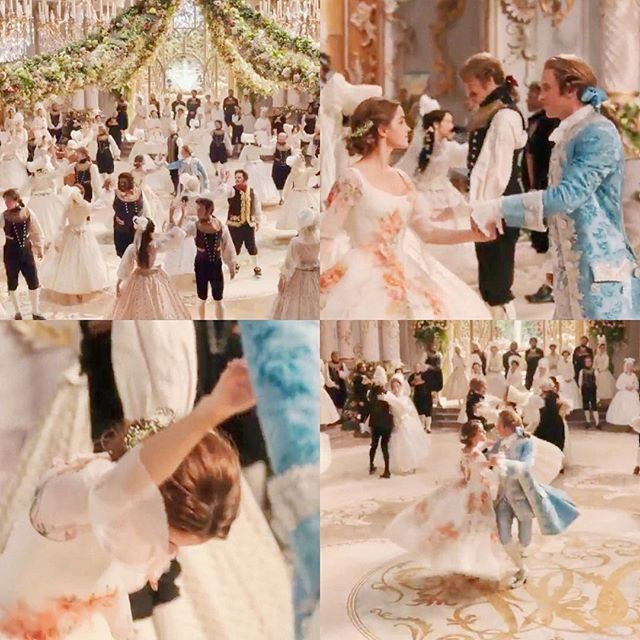 The entire party was DIY down to the invitations and dessert table. I've shared all the details at the end of this post below the photos.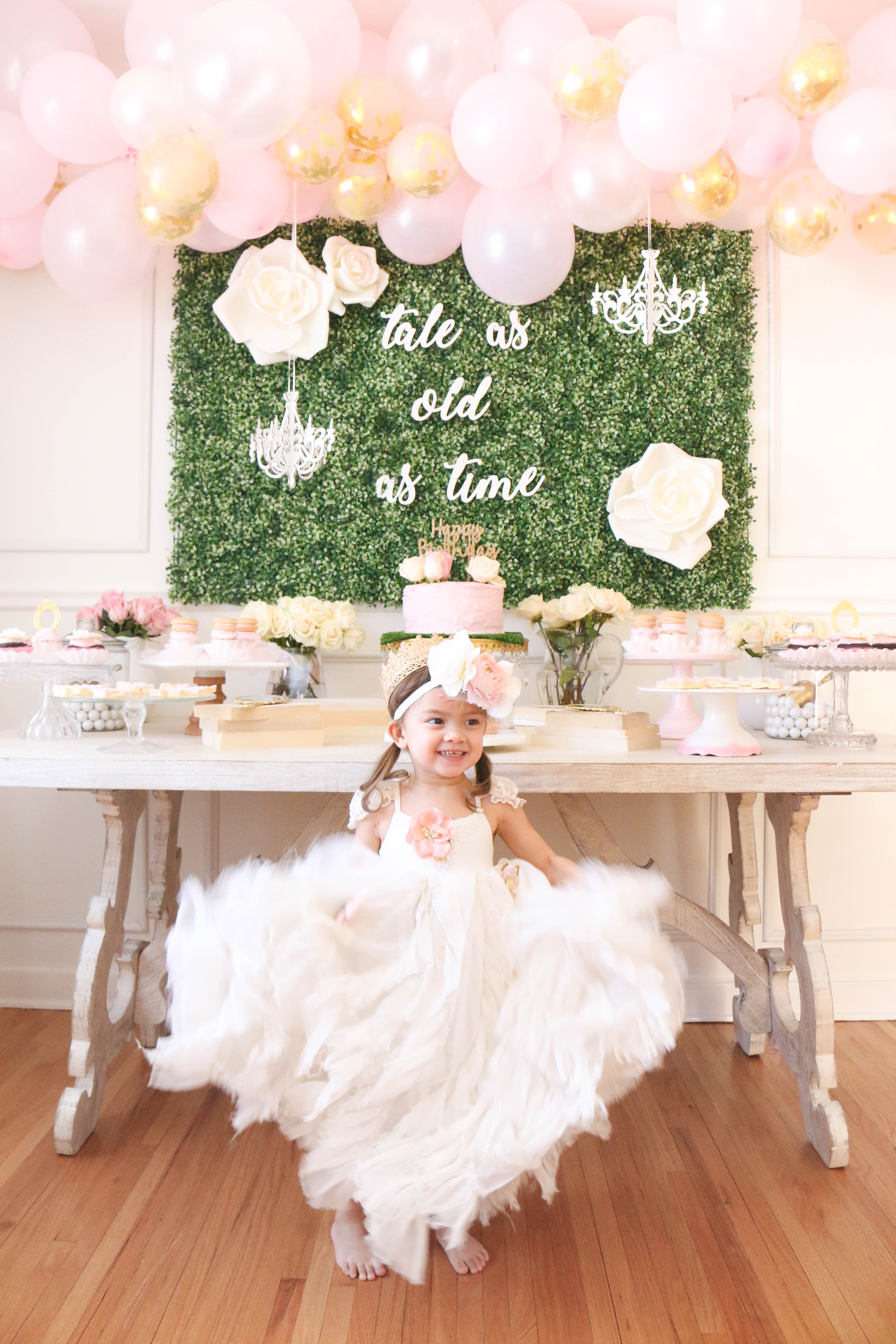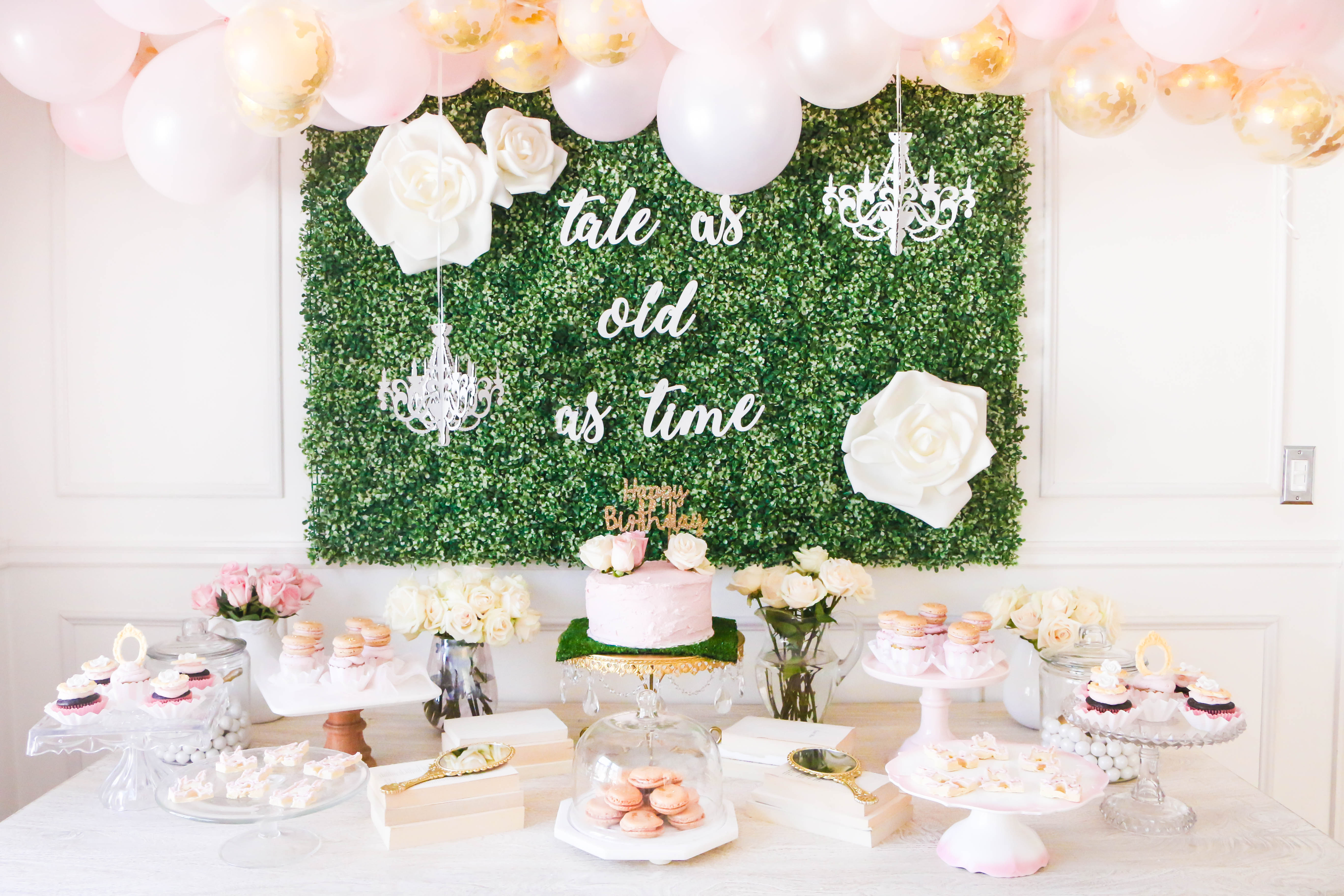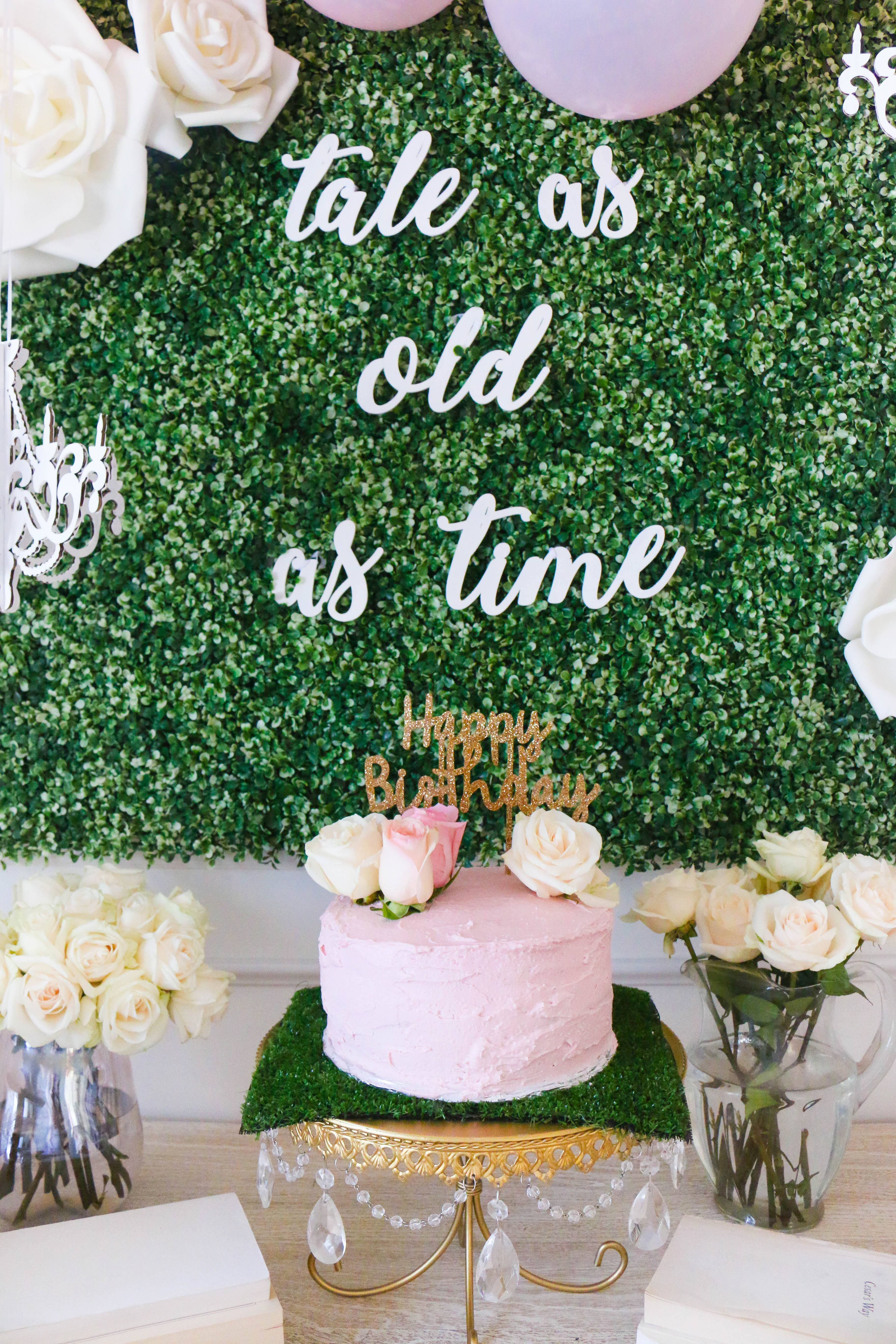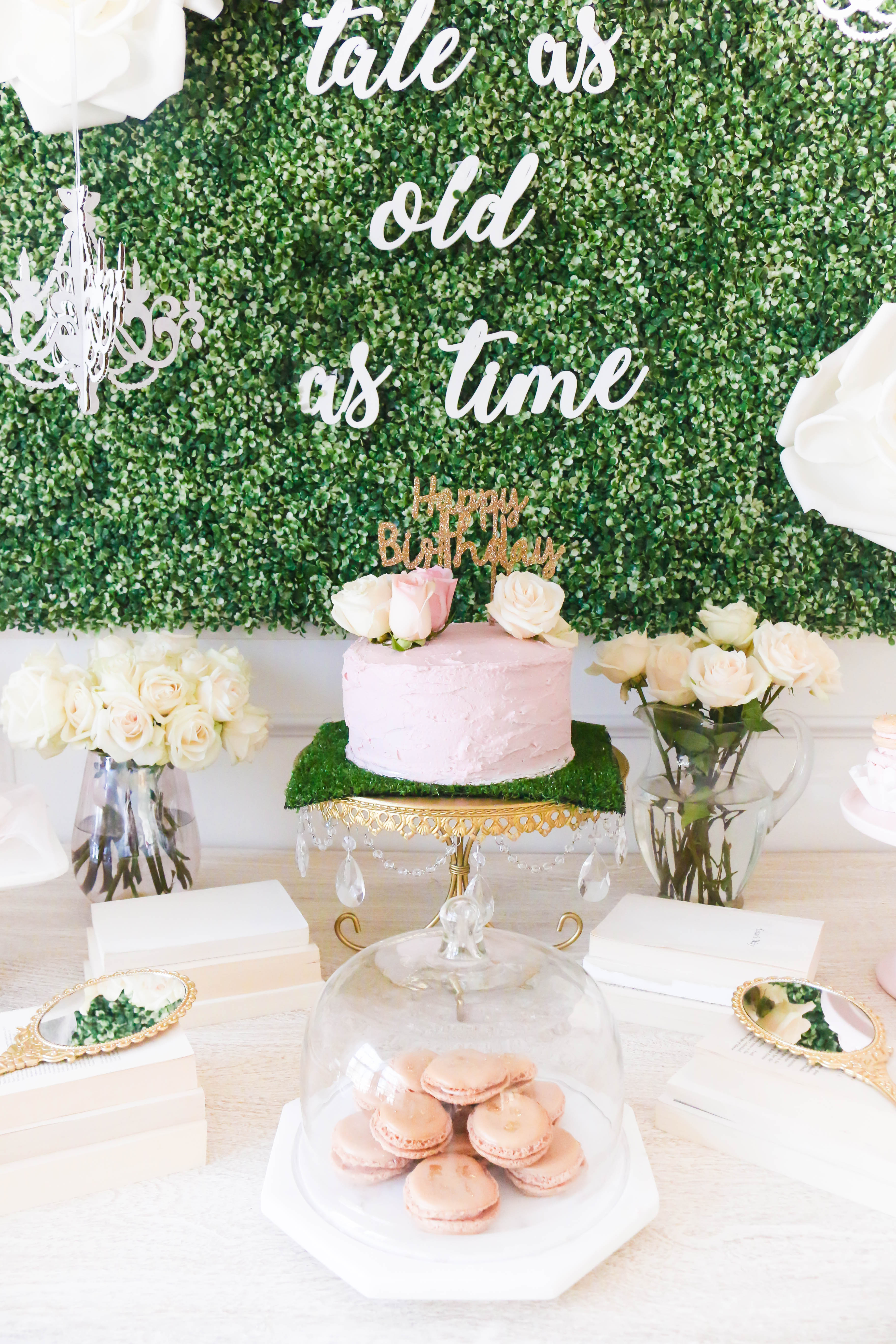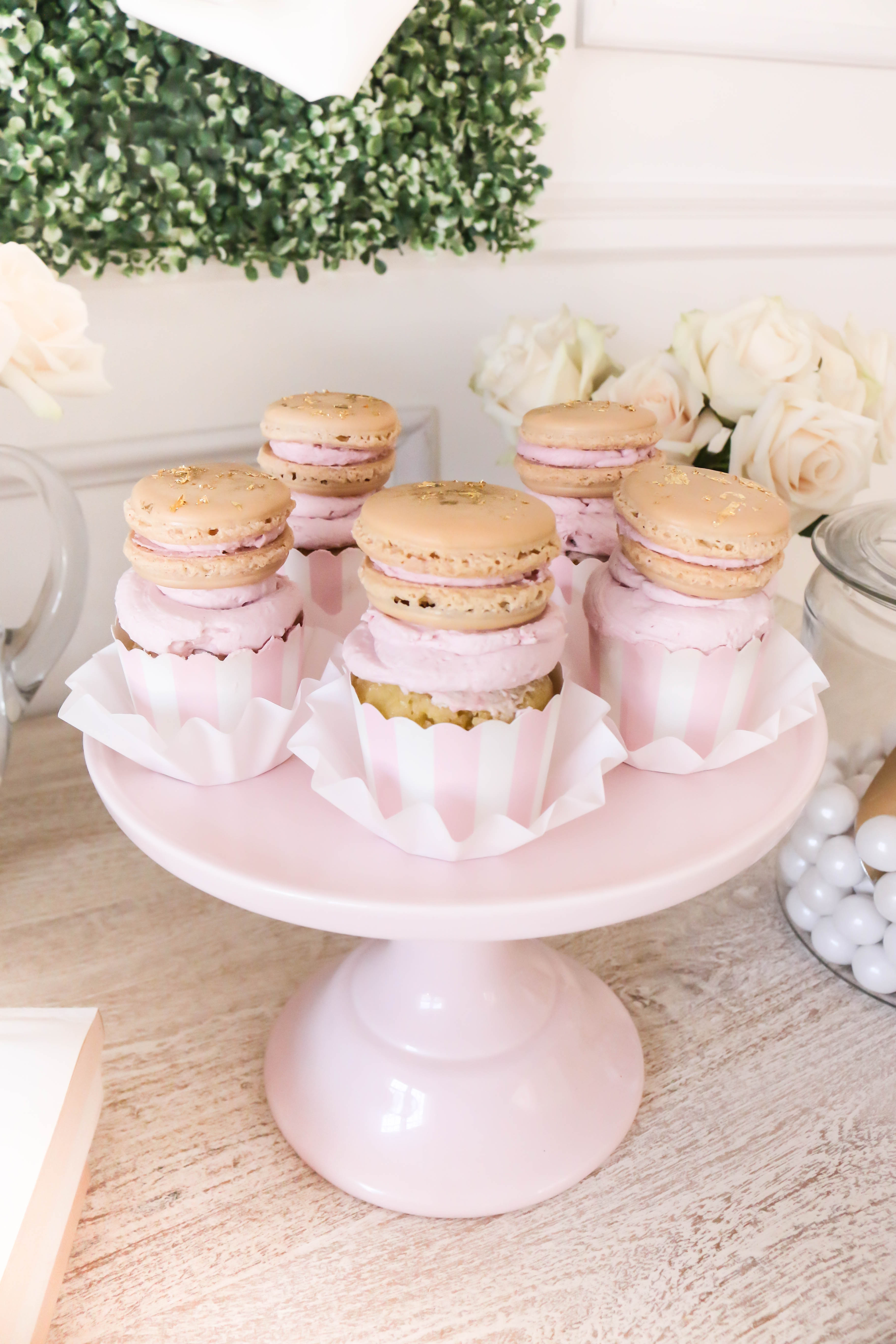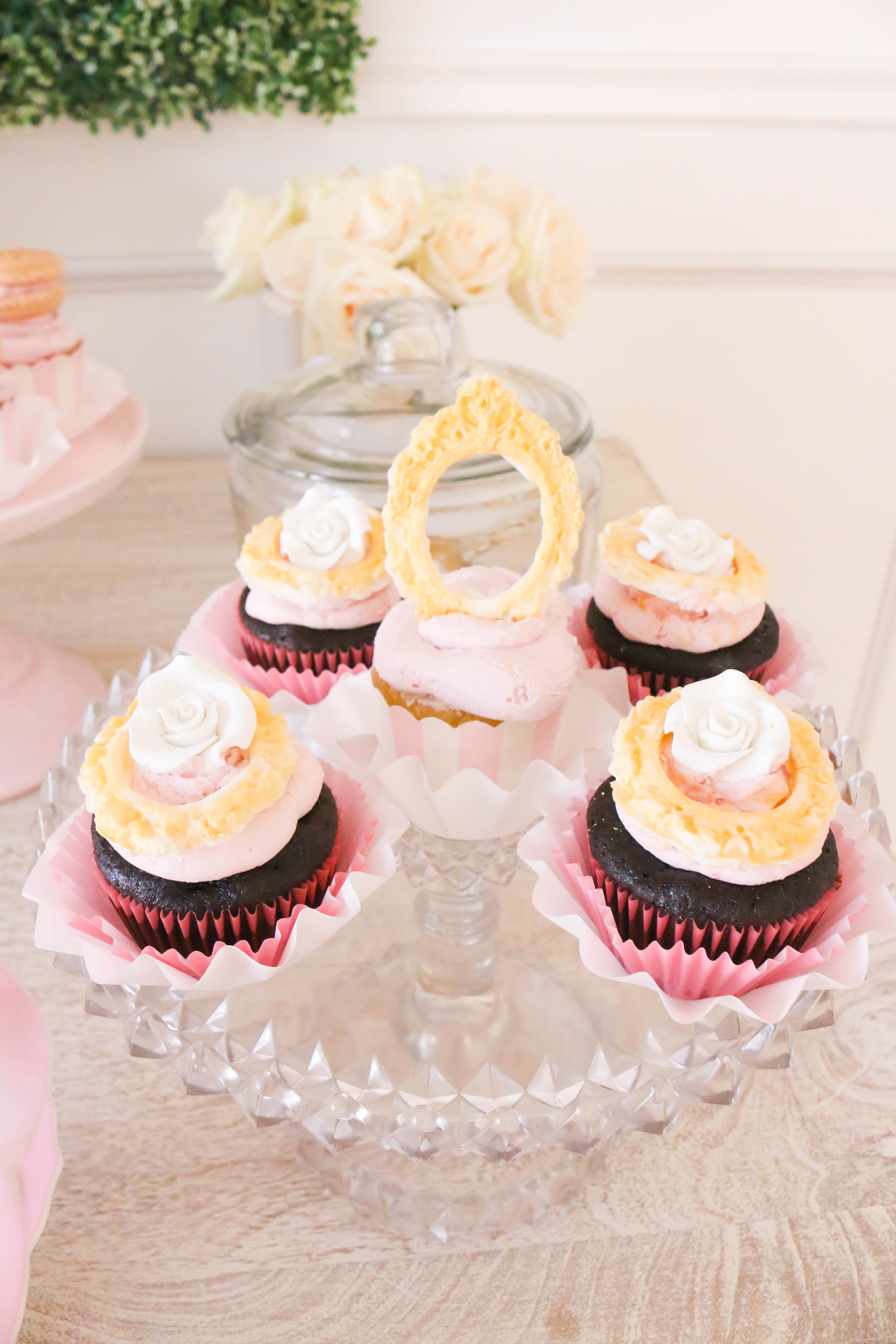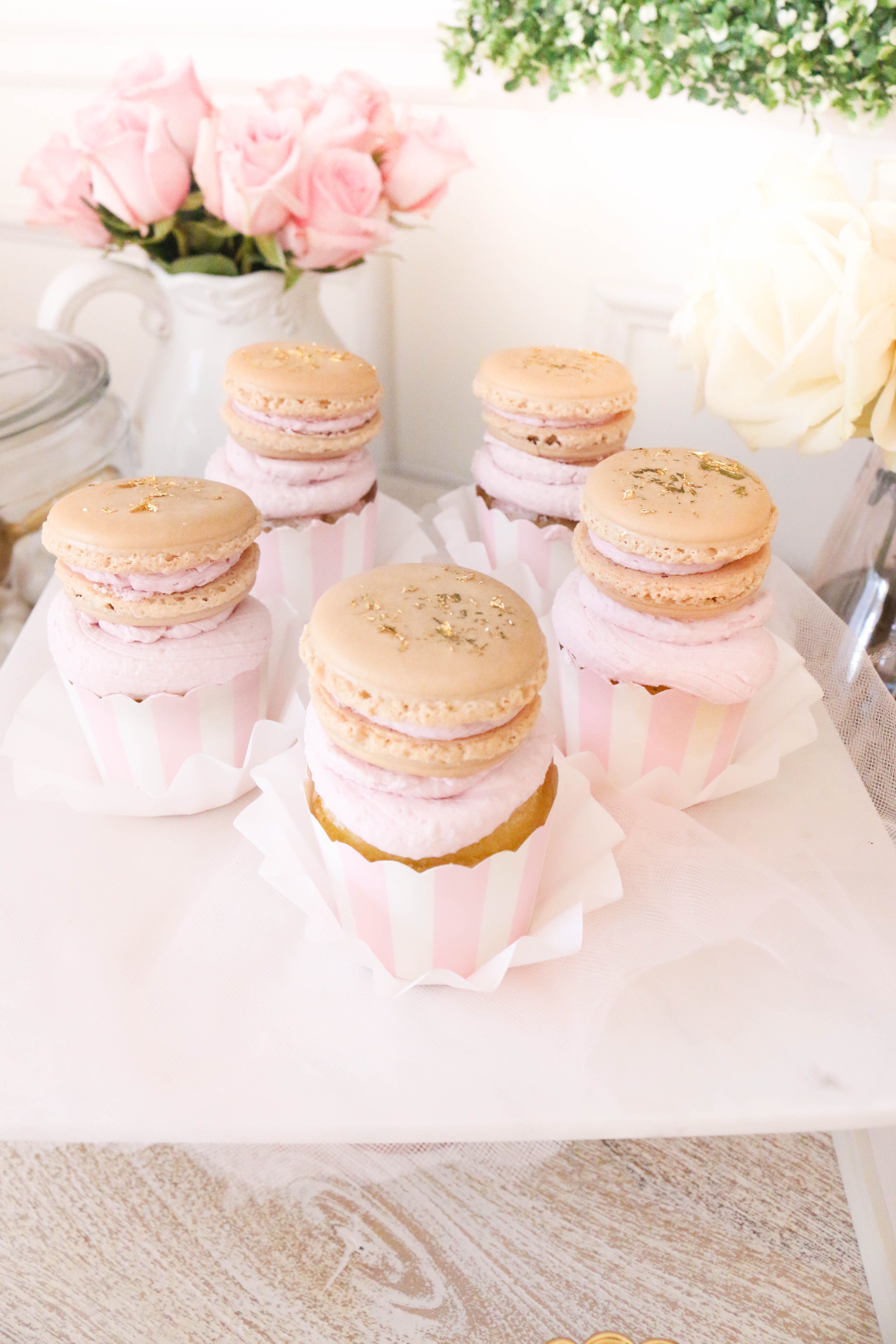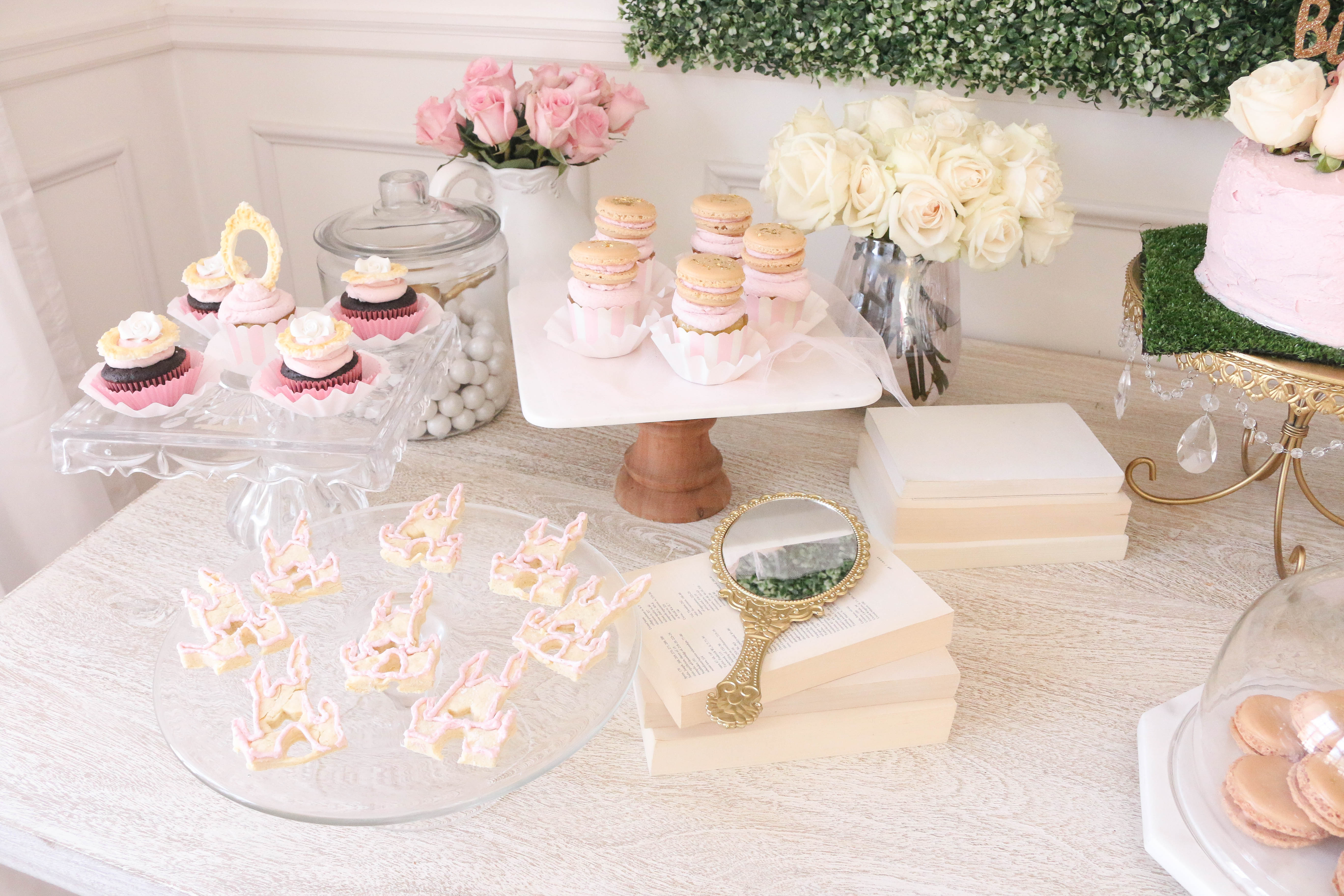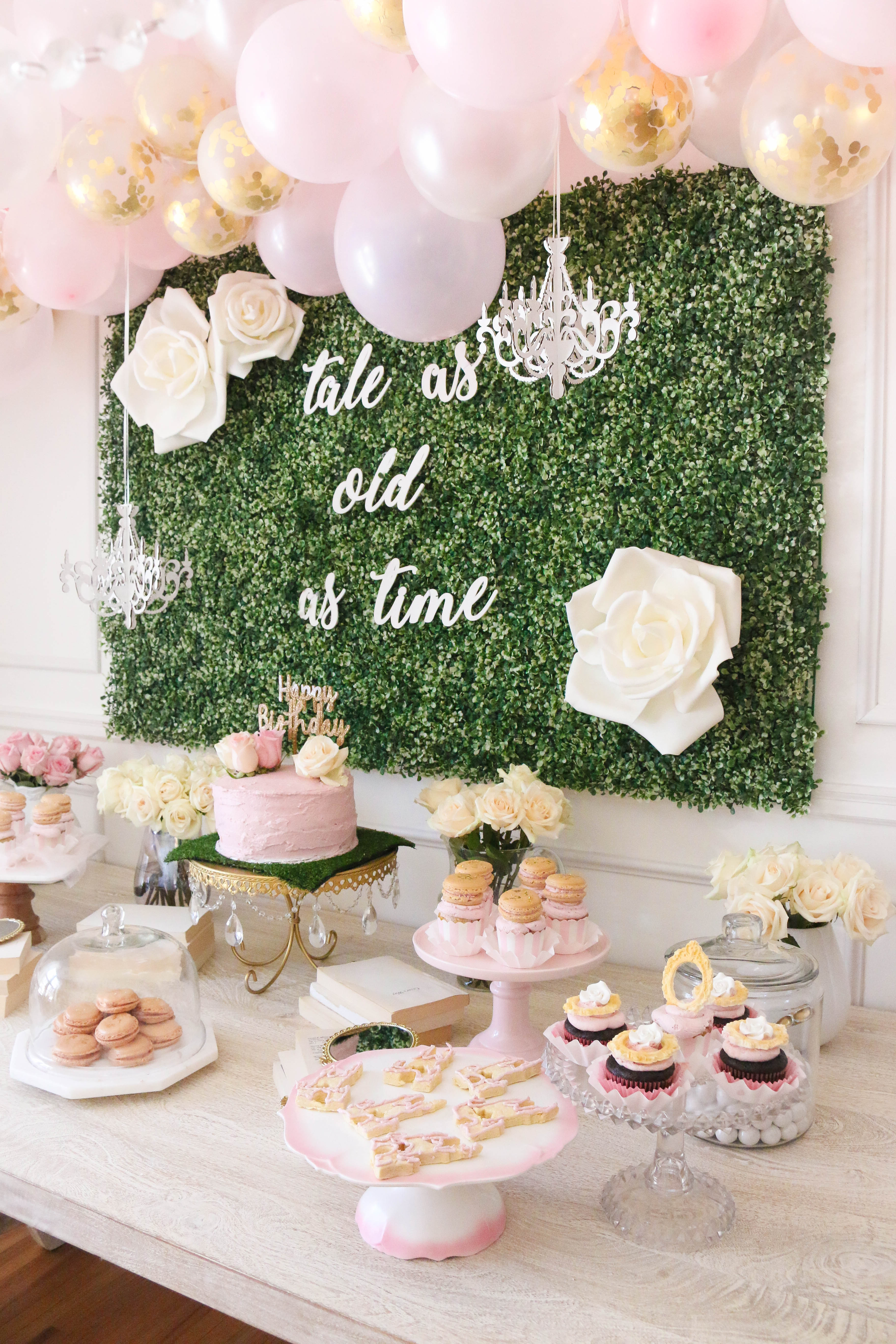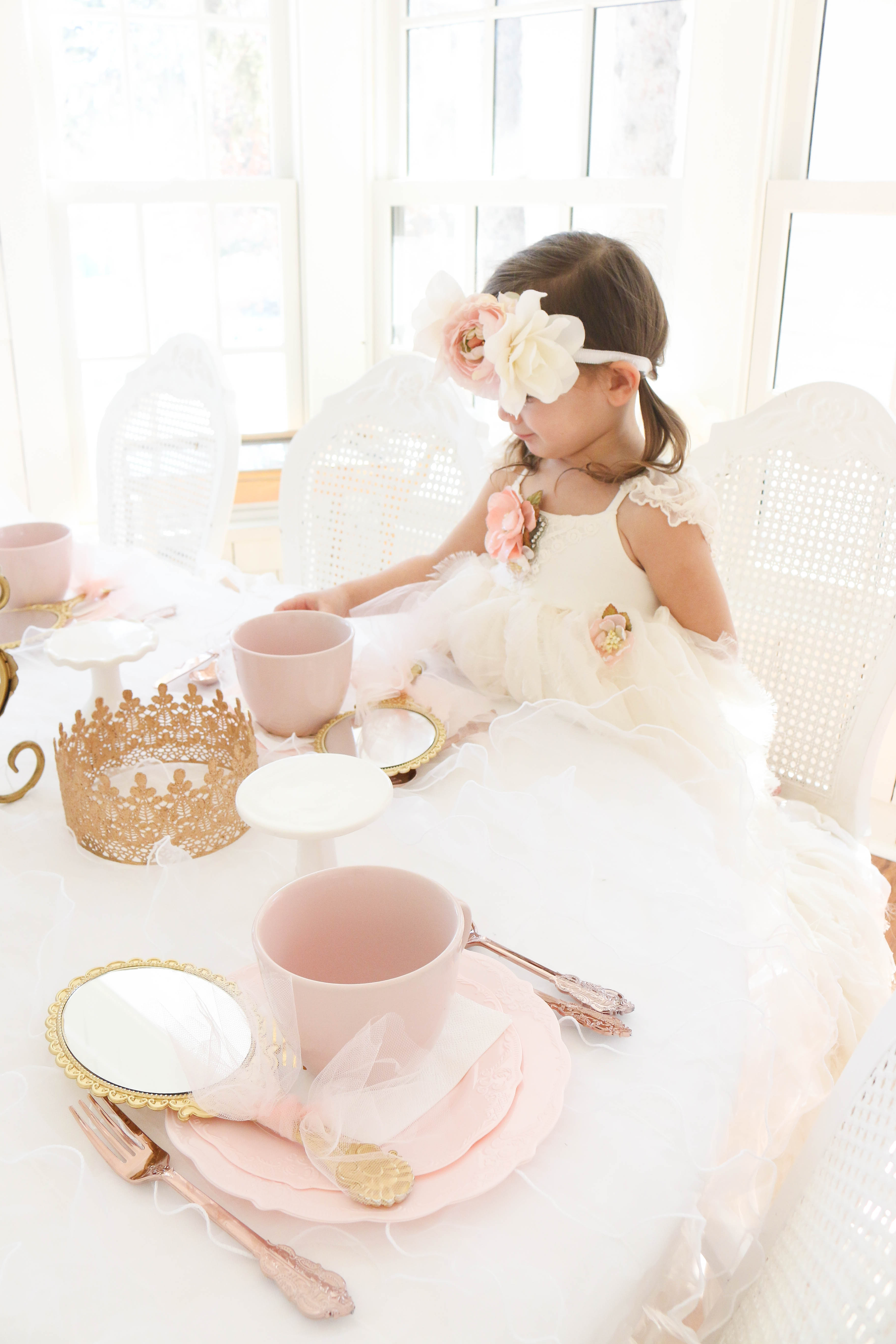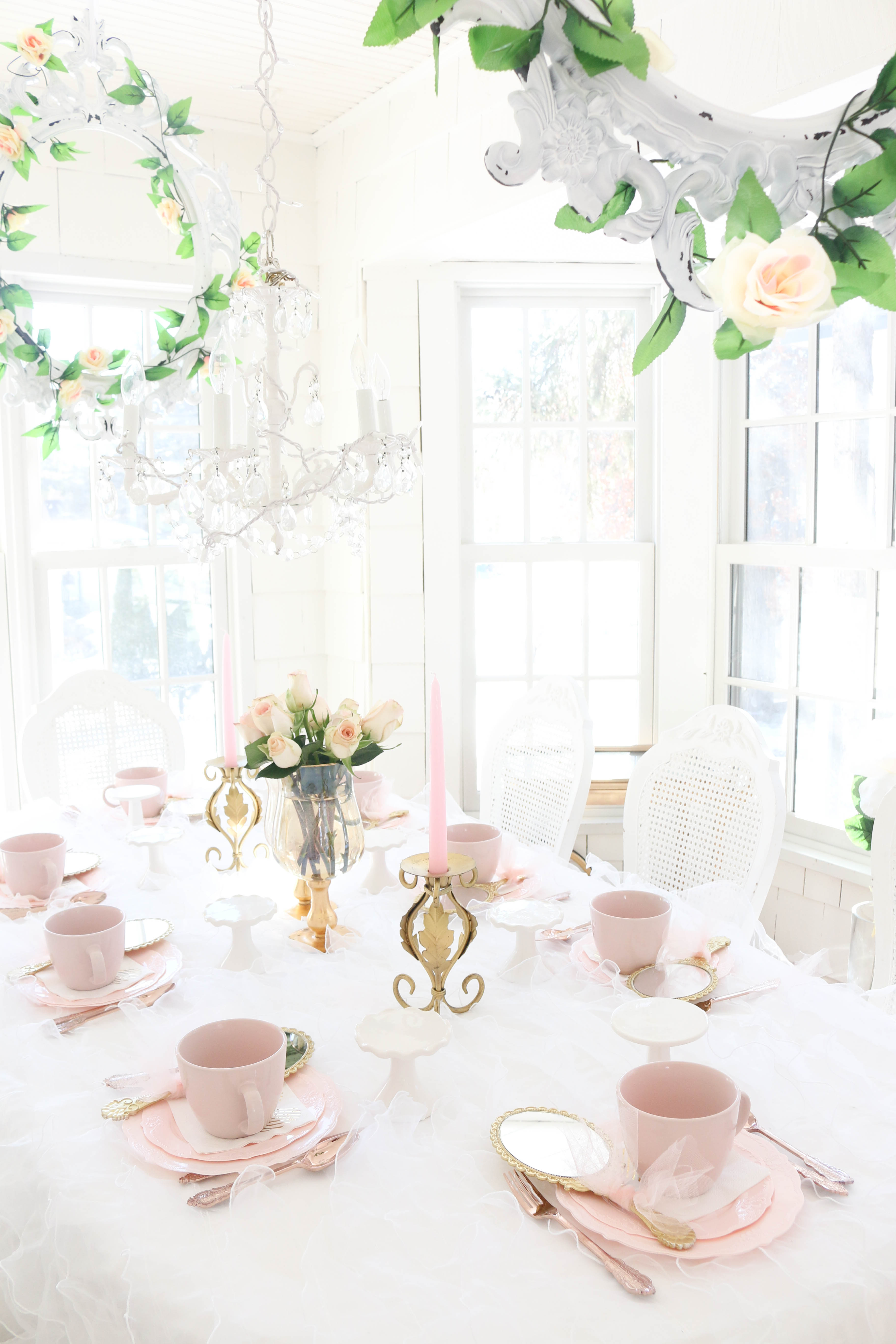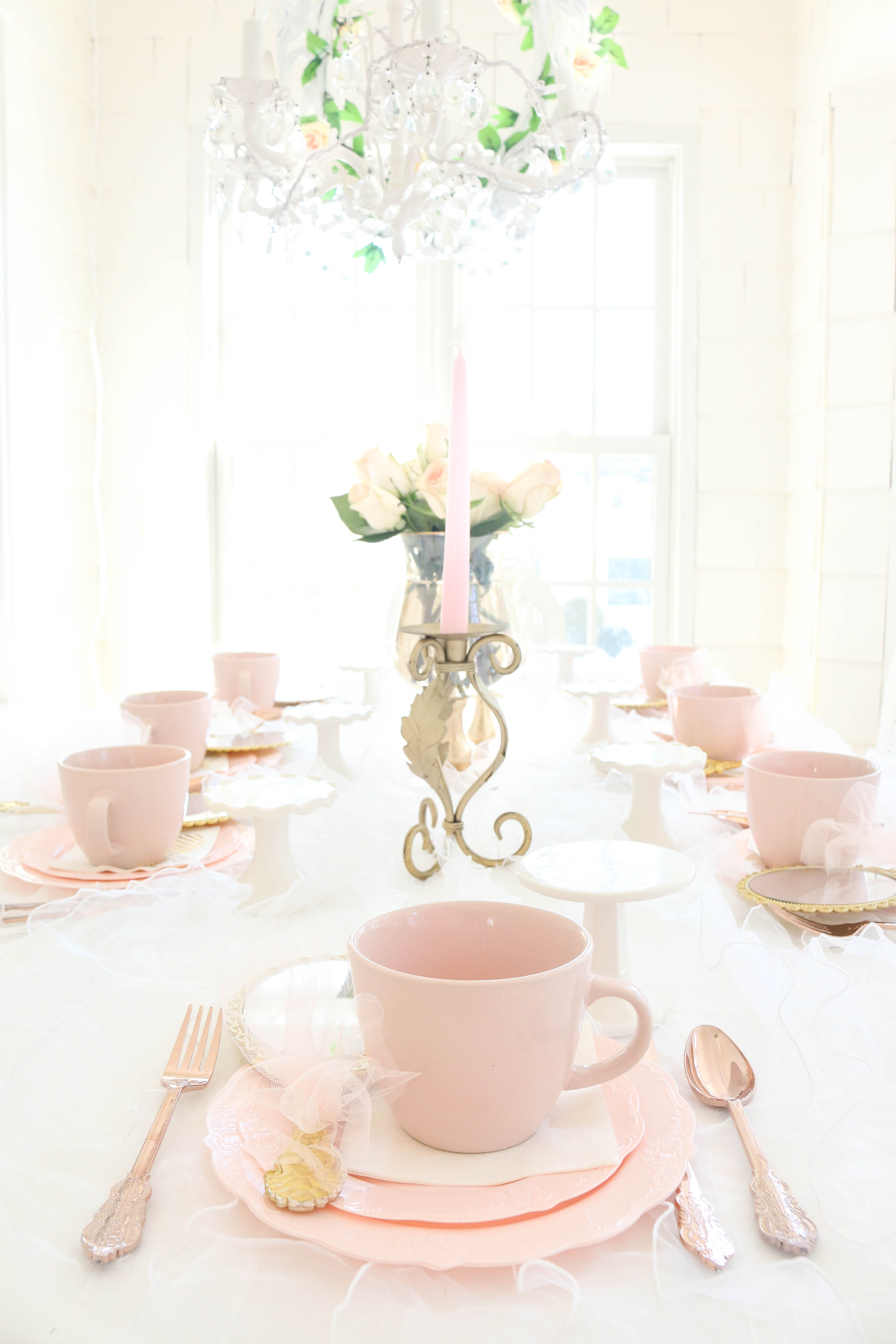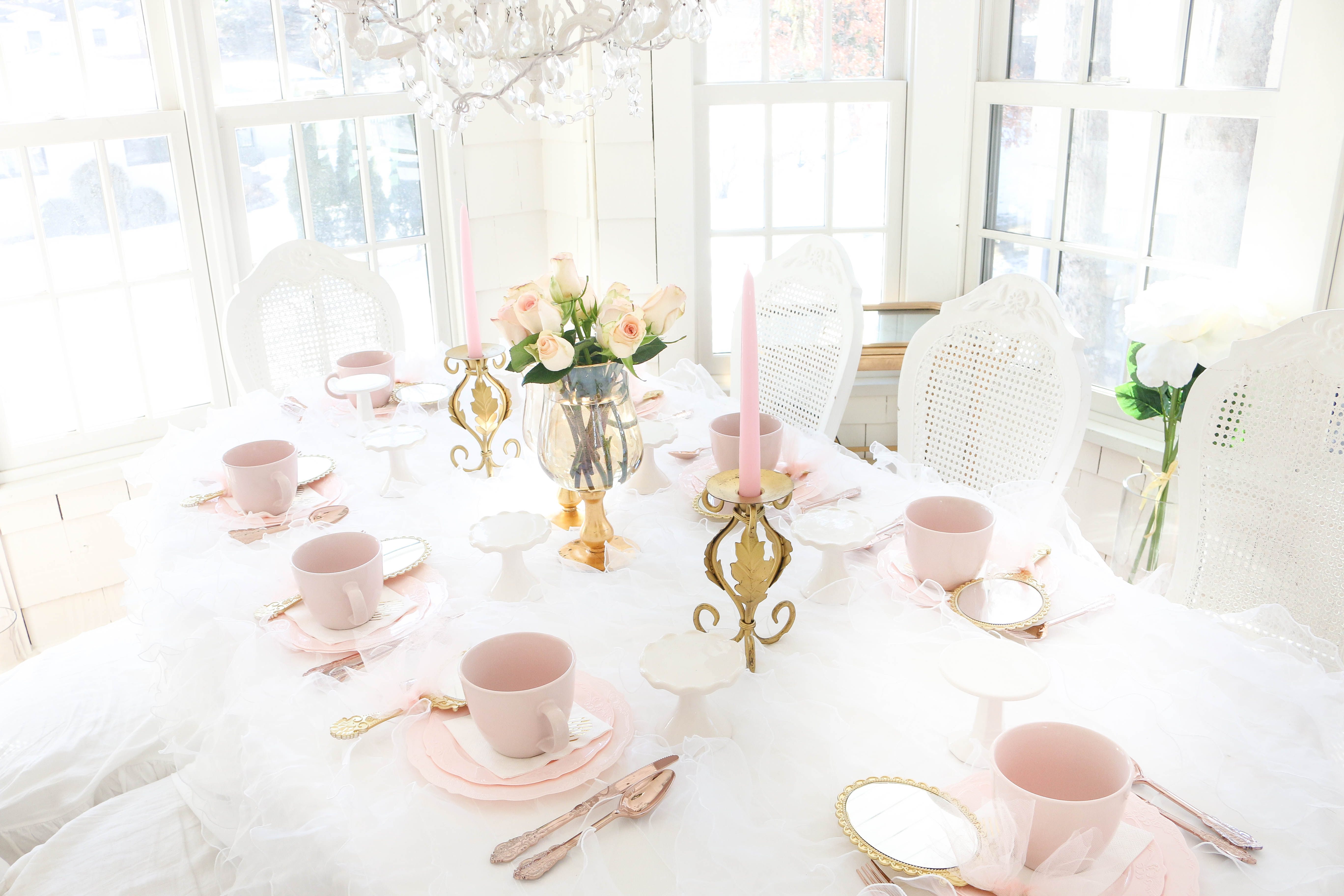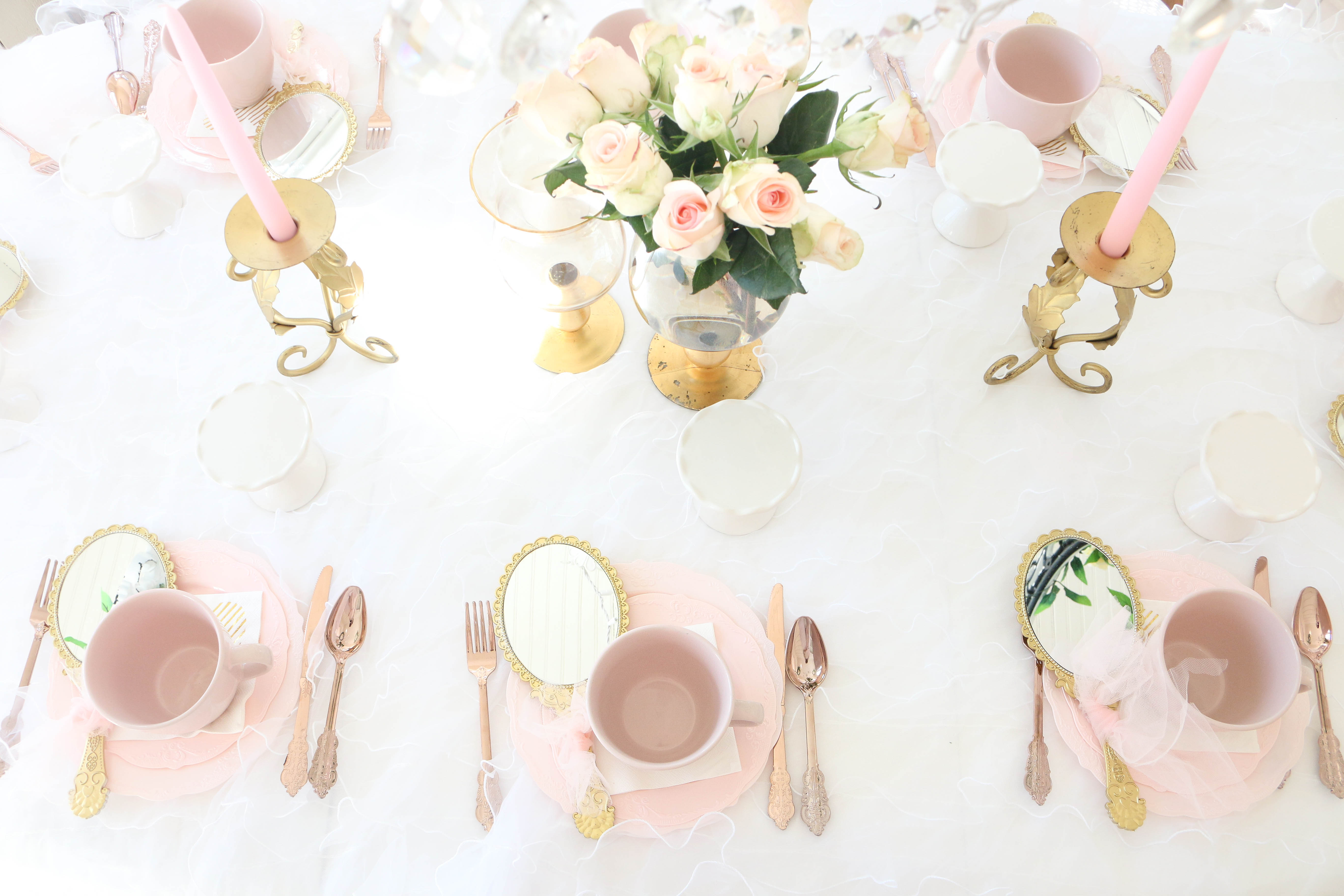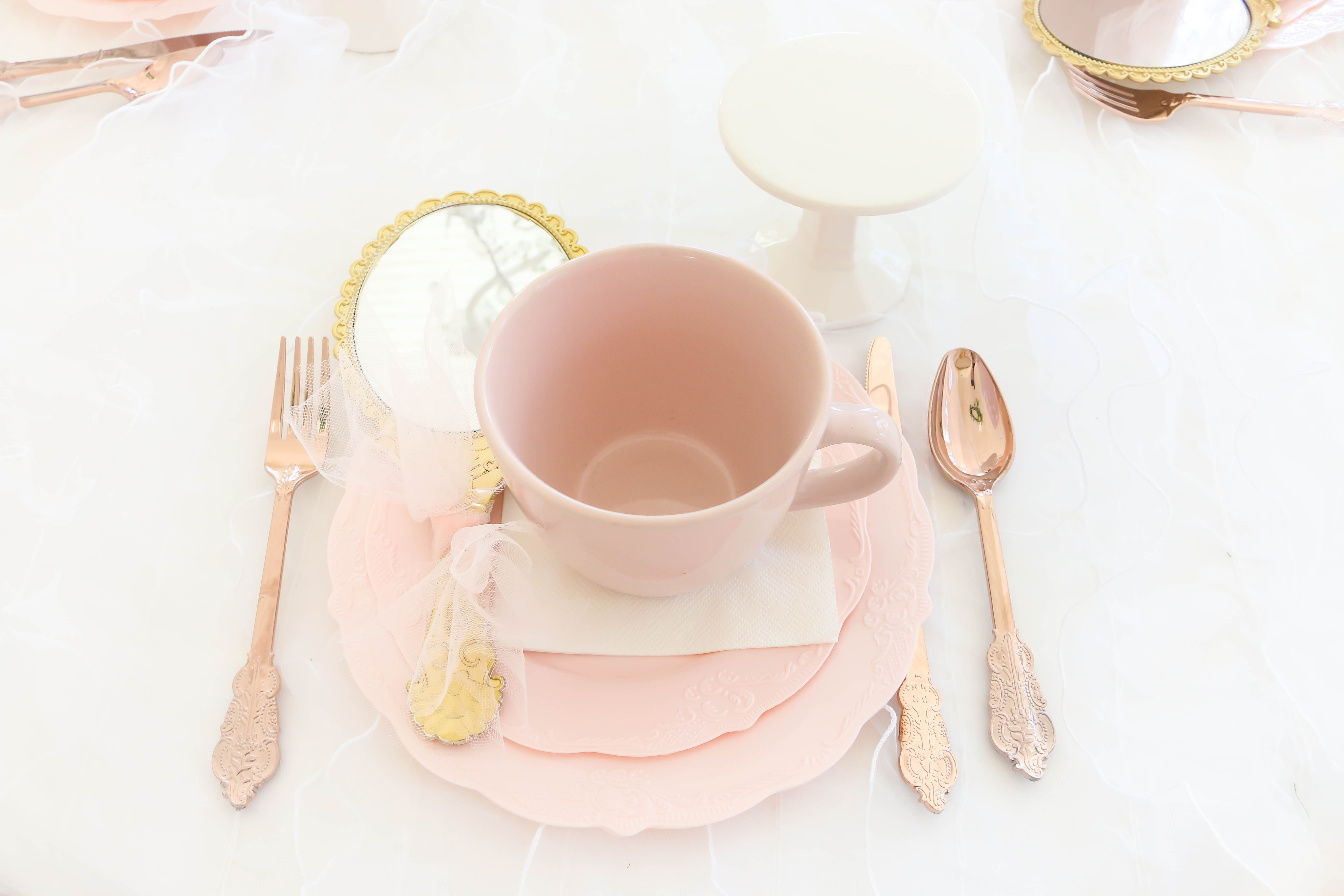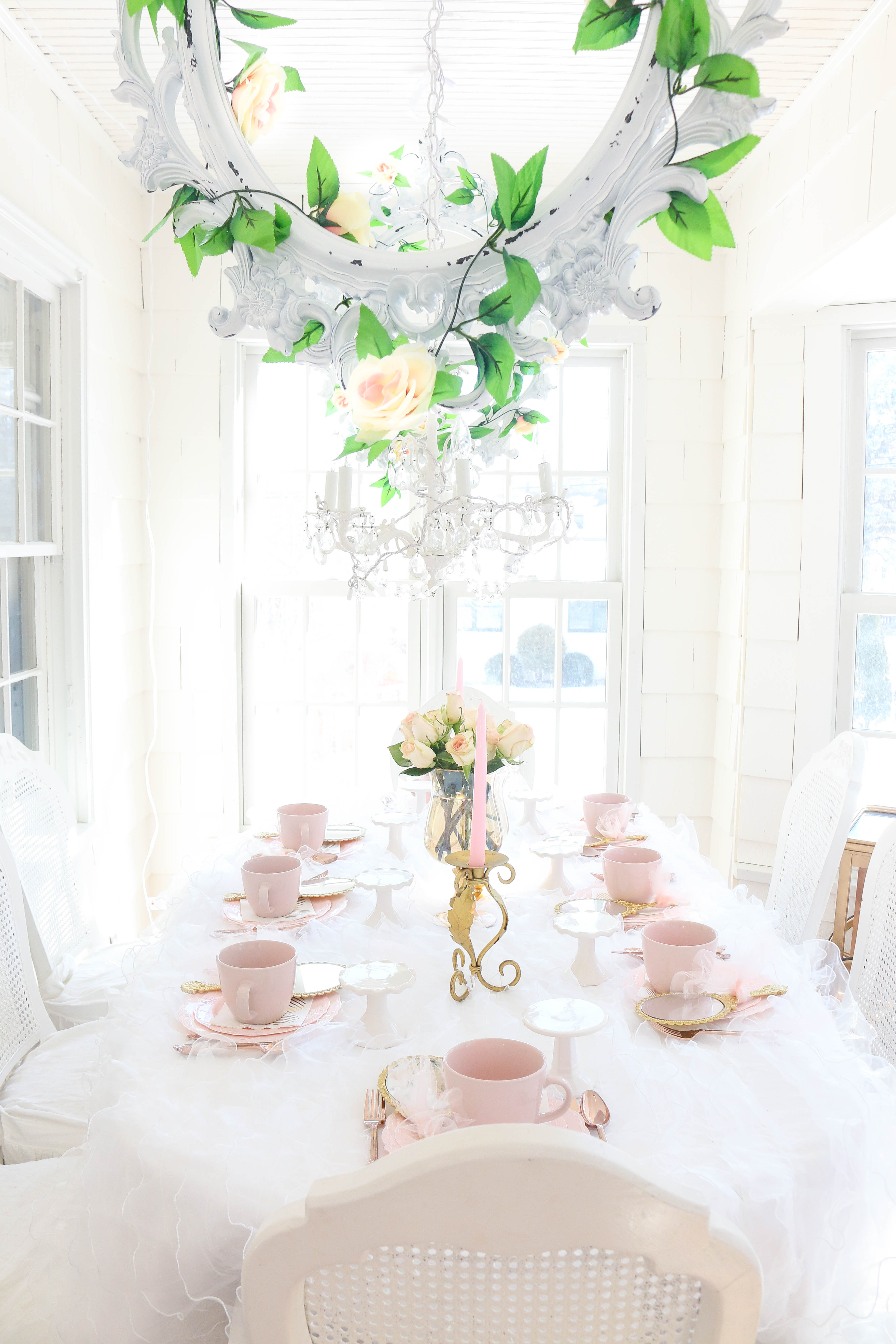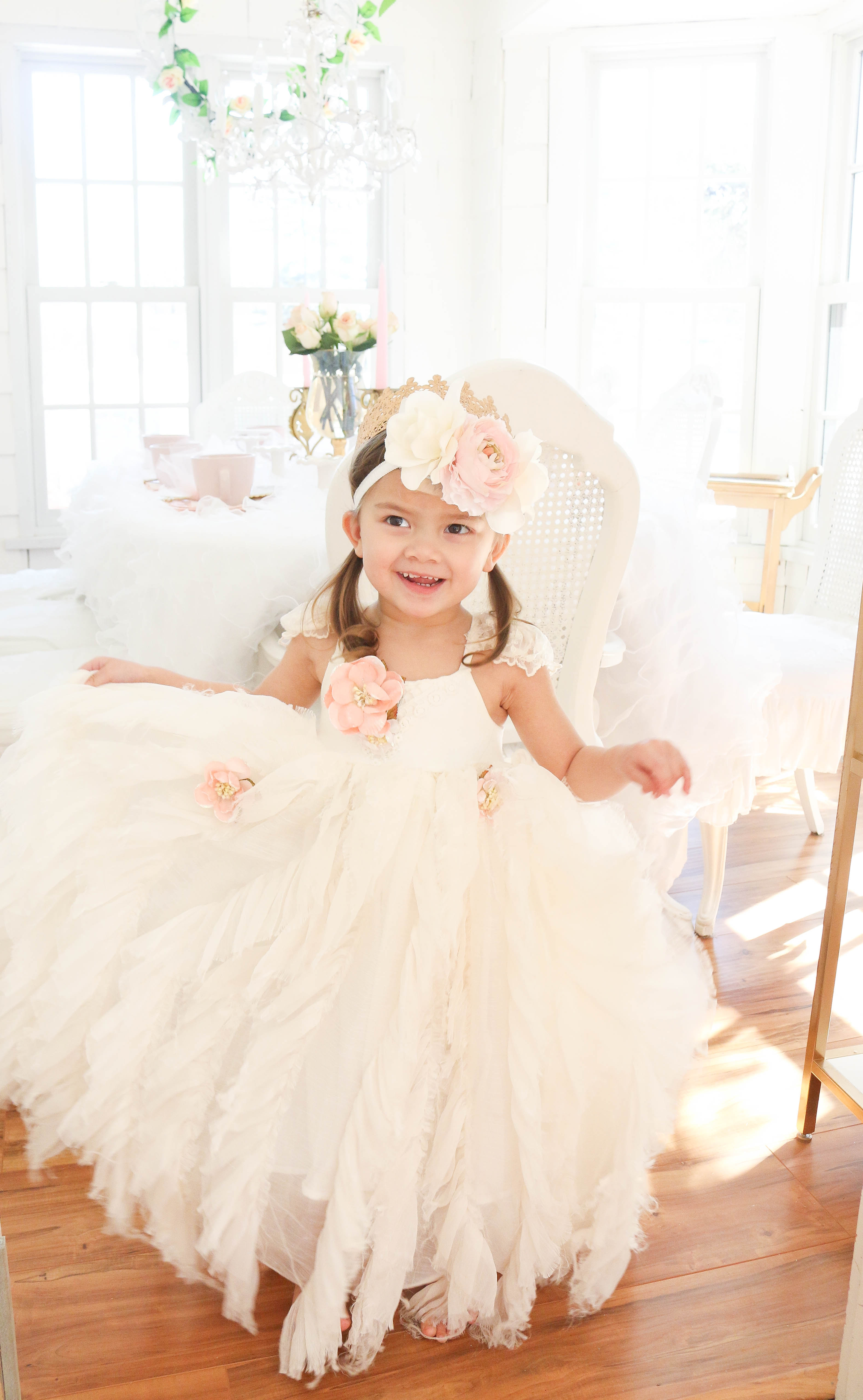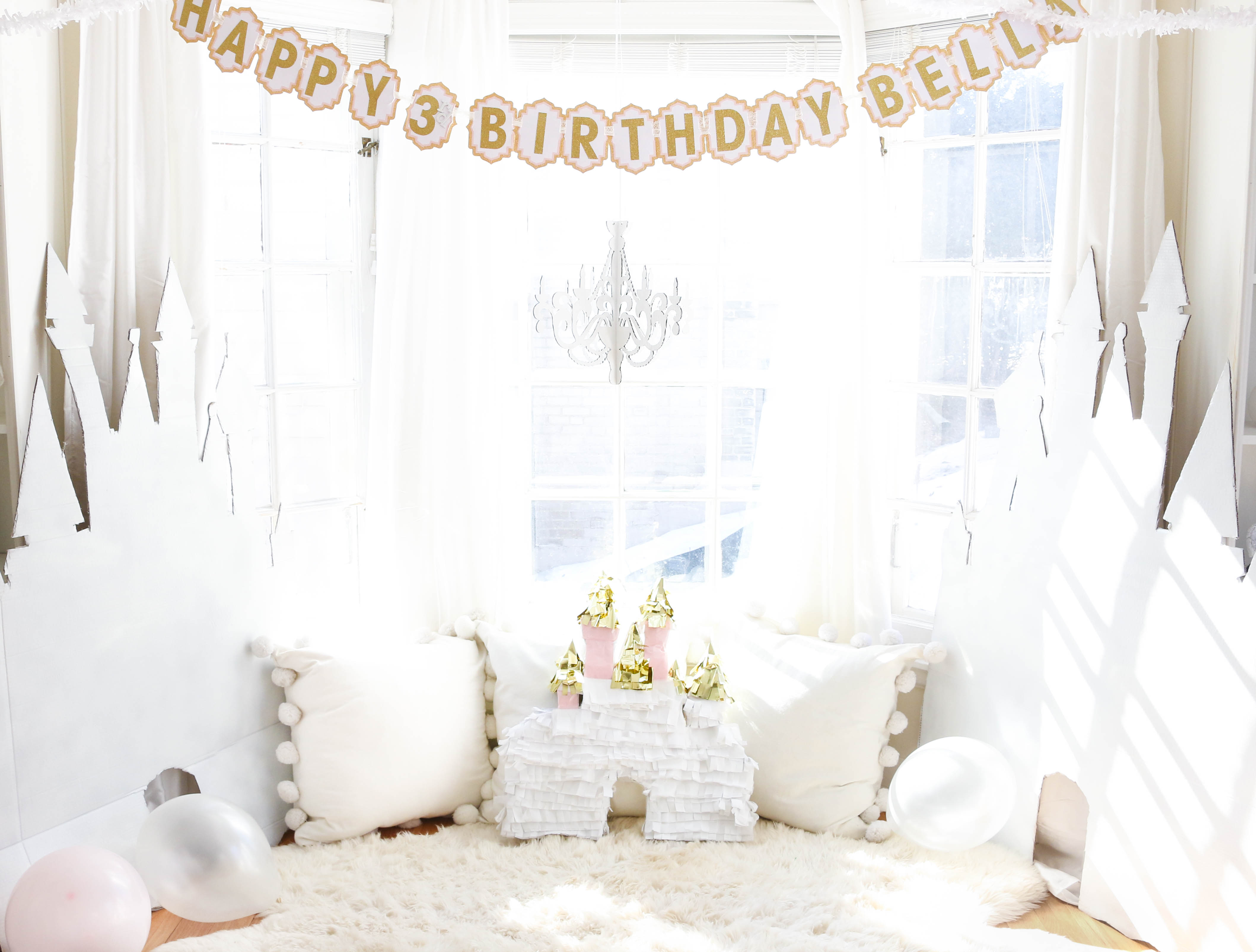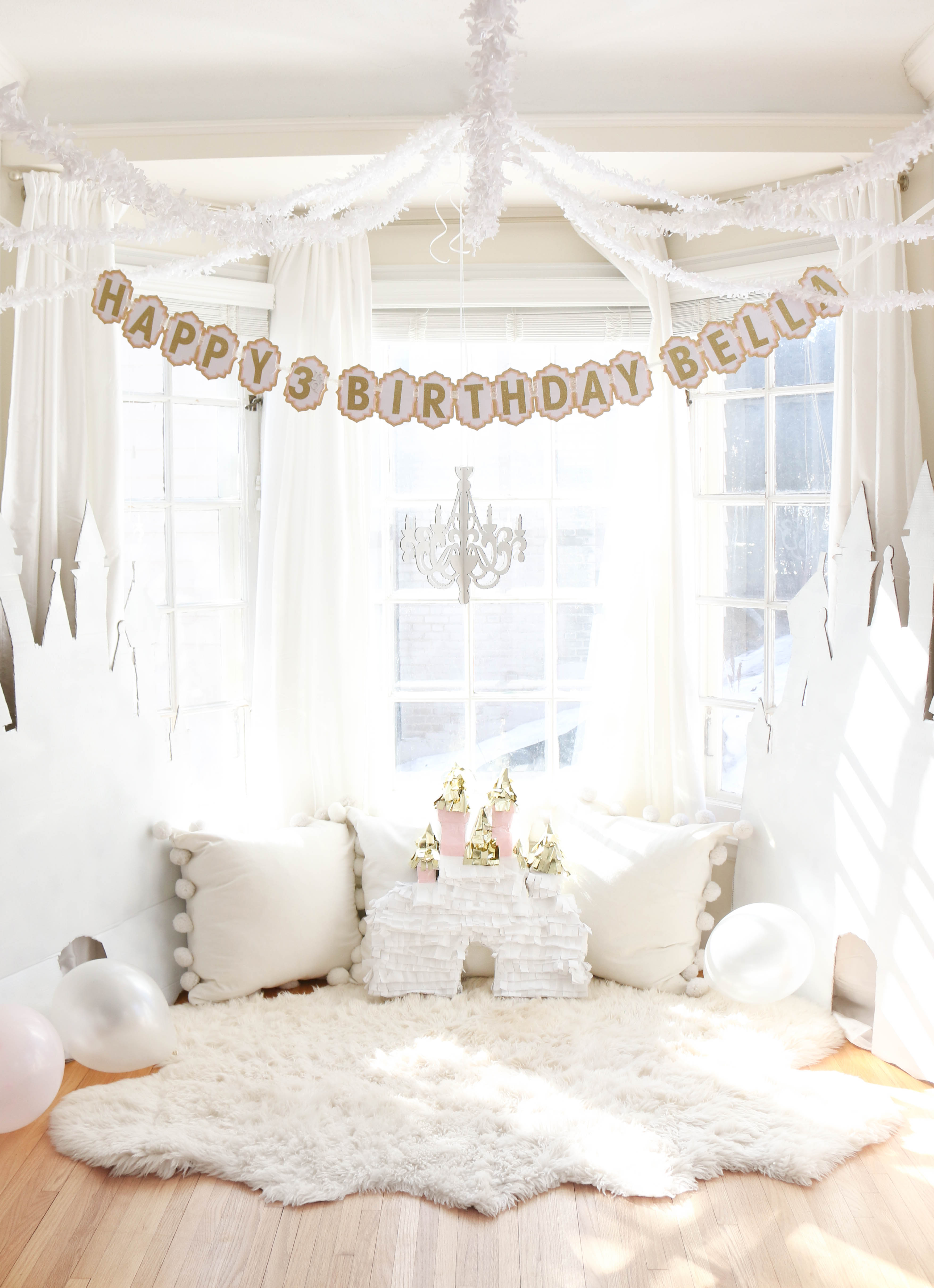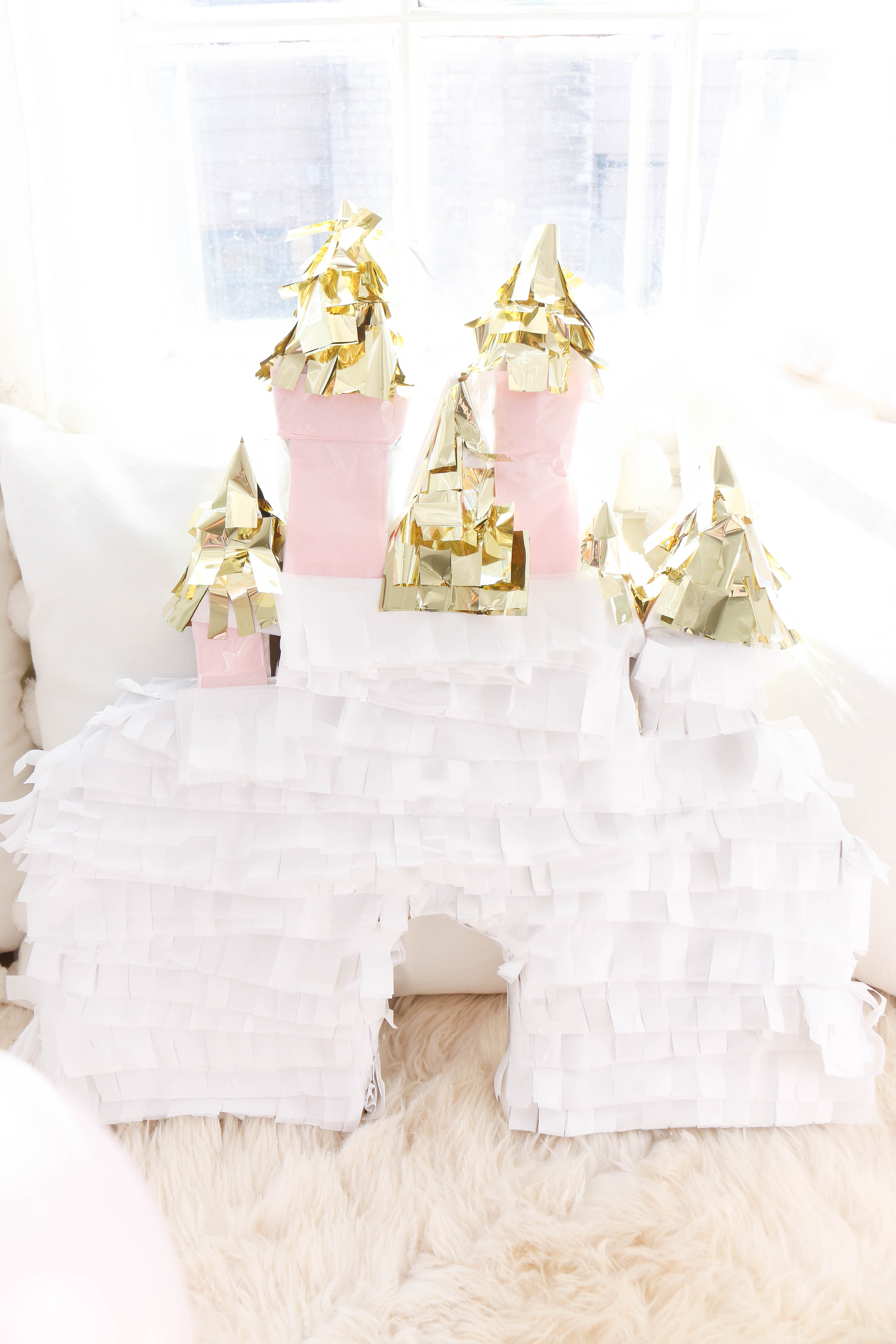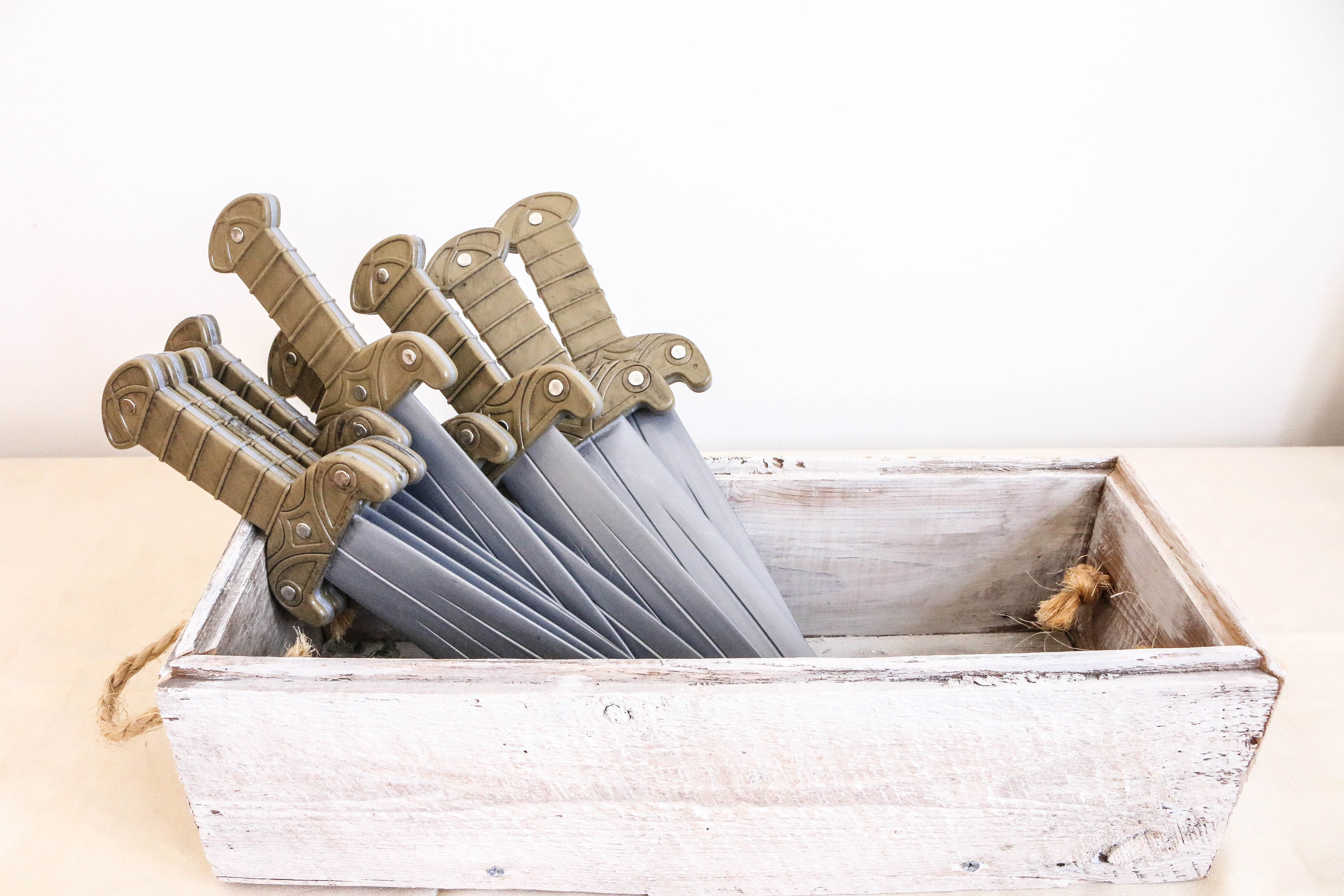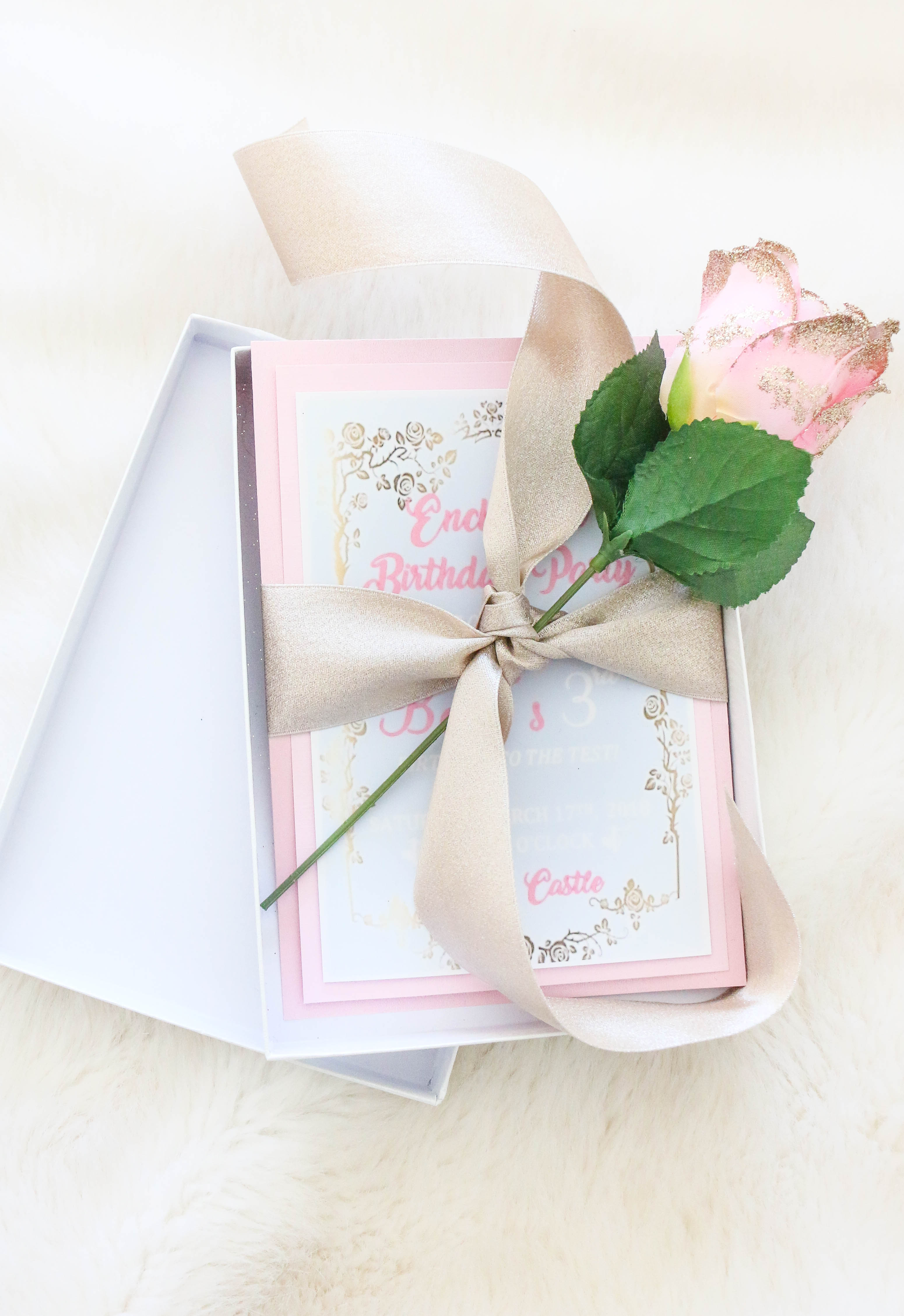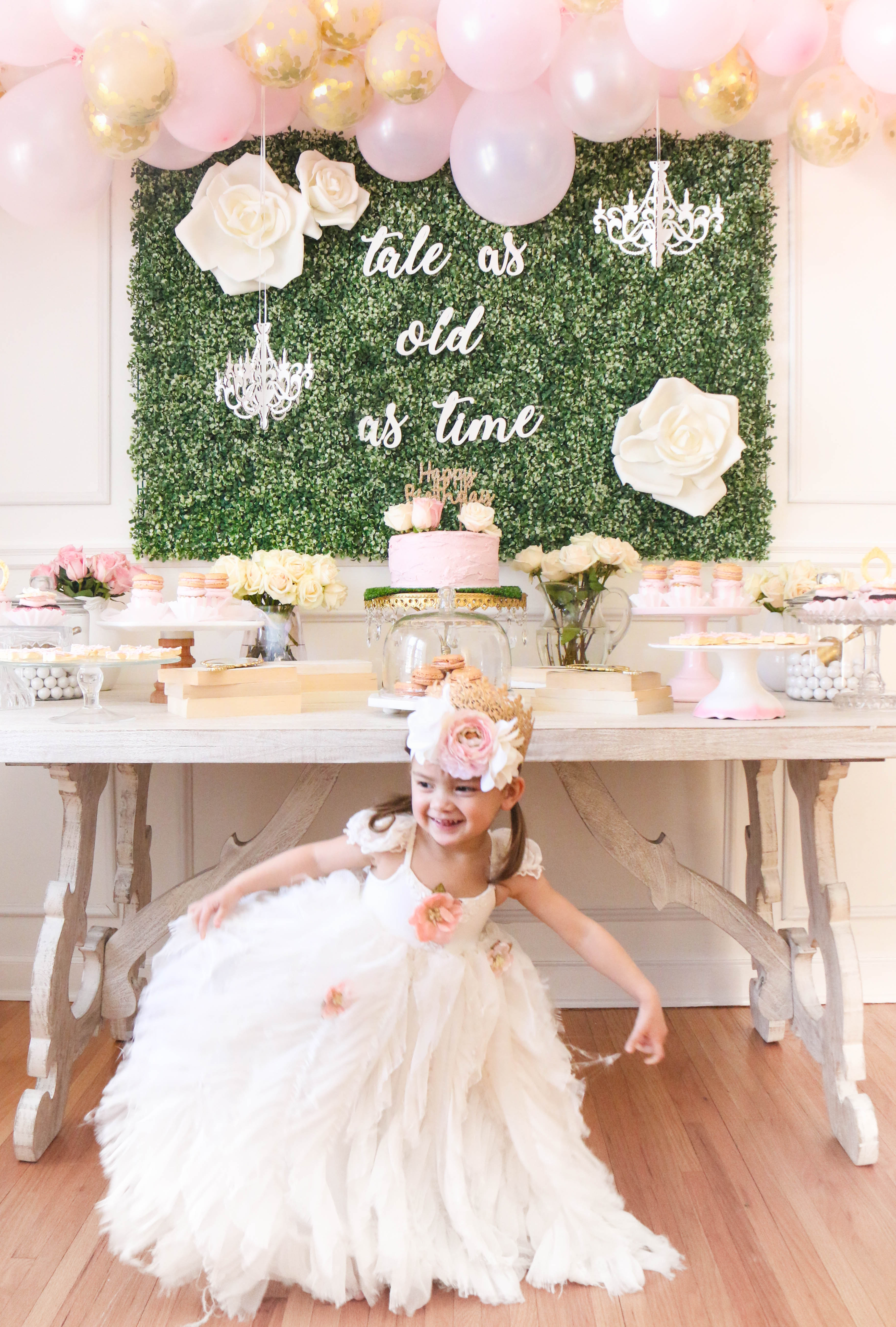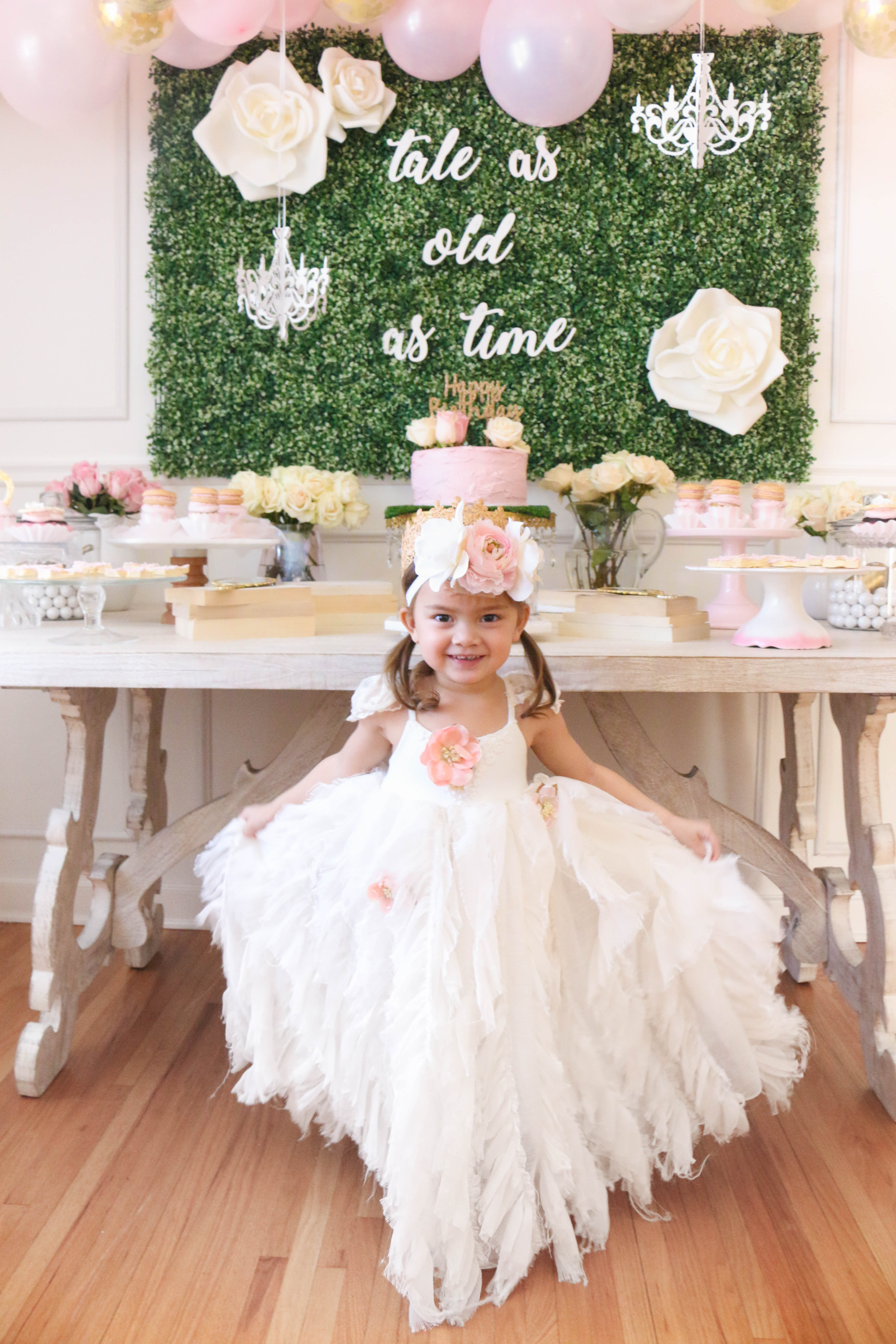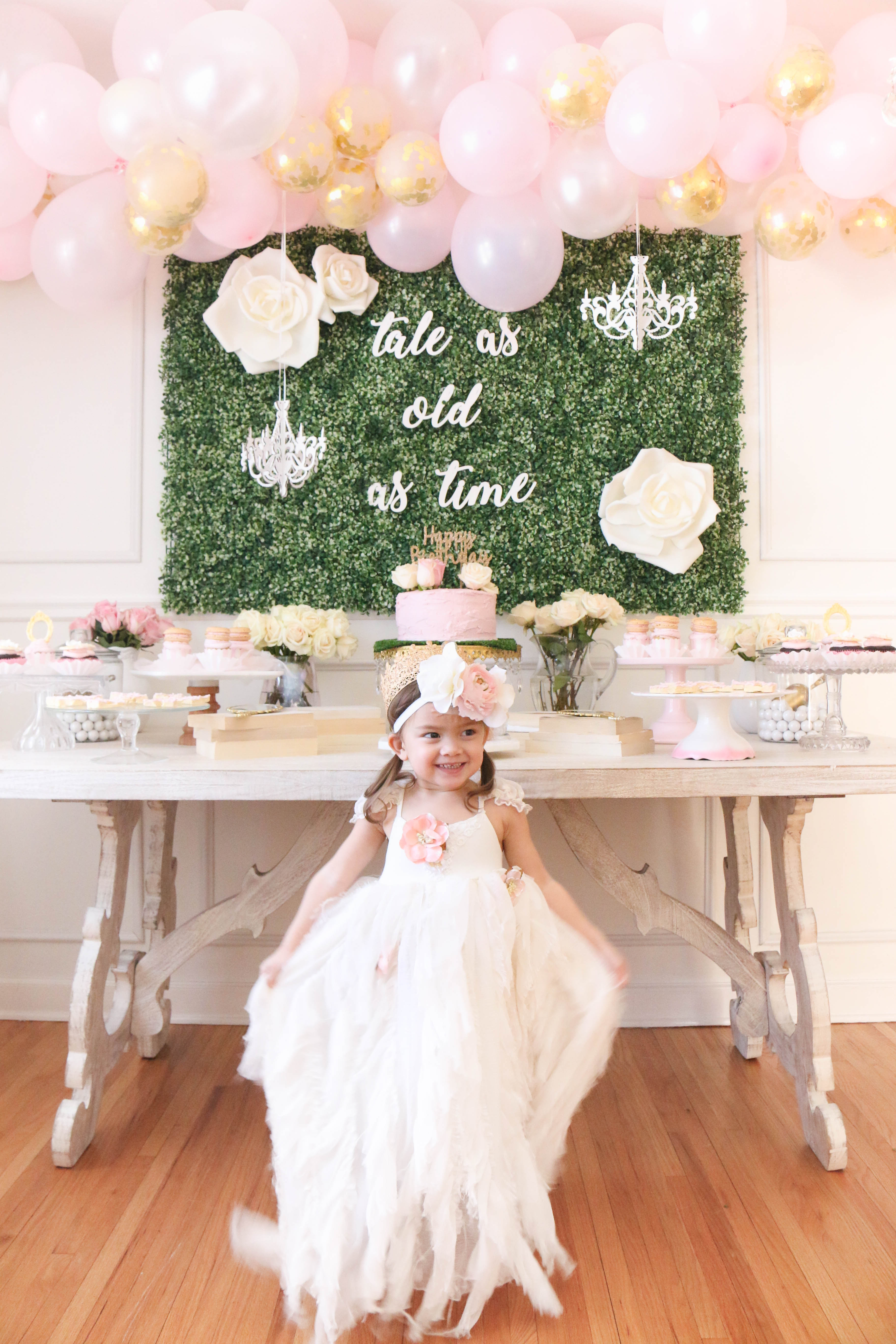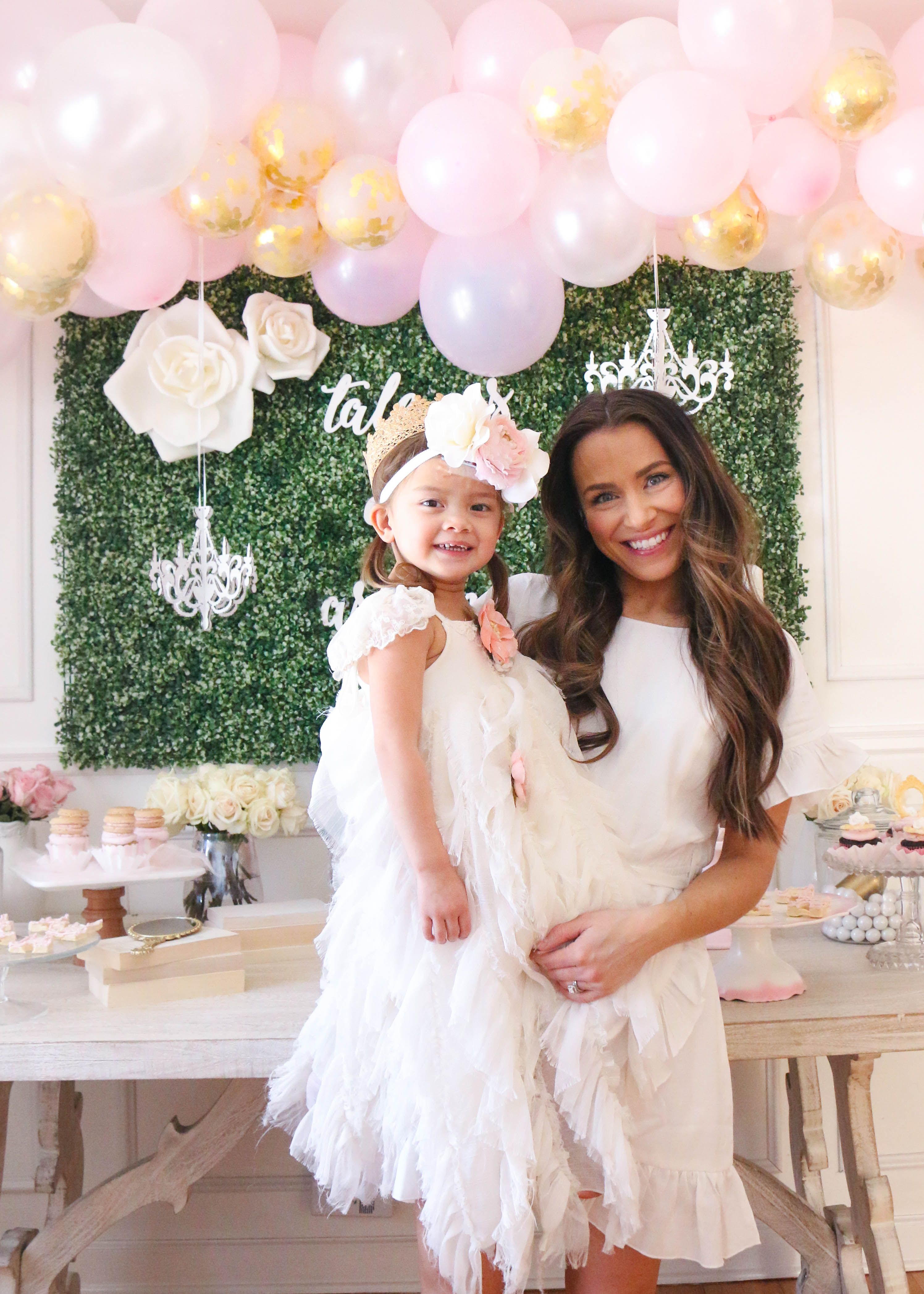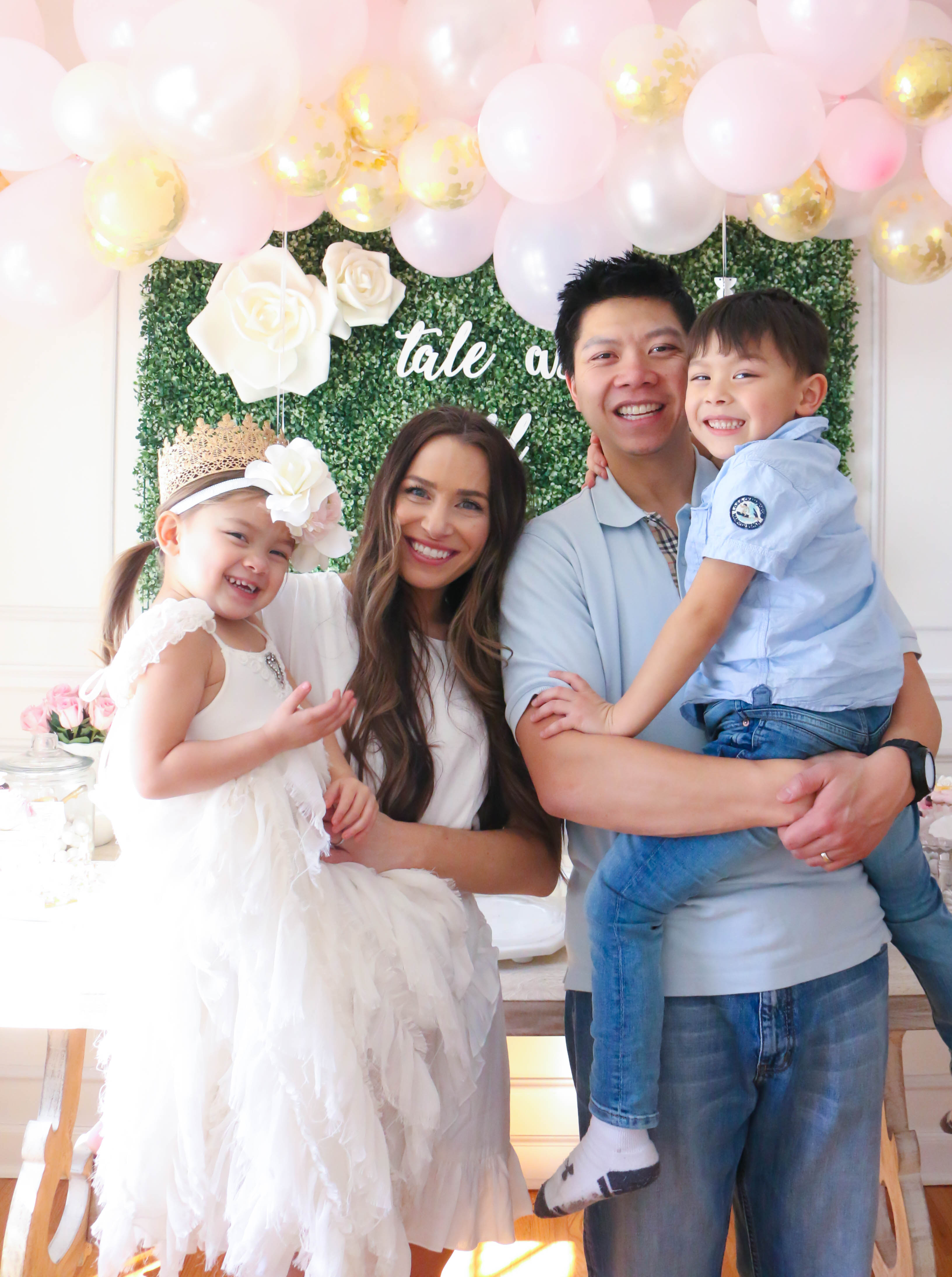 "A Tale as Old as Time" Dessert Table:
*You can shop by scrolling through the images and clicking on them as well as the links below.

Table | Similar Gold Cake Stand | Faux Boxwood Backdrop | Cardboard Chandeliers | Foam Faux Flowers | Gold Confetti Balloons | Similar Glass Cake Stand | Similar Pink Cake Stand | Glass Dome with Marble Base
Maracron Cupcakes: Cupcake Liners | Edible Gold
Mirror and Rose Cupcake: Ornate Mold | Fondant Rose | Fondant for the Ornate Mold | Non Artificial Food Coloring
Other items and details:
"A Tale as Old as Time" Sign - was a custom order here at the shop. They also did all my chandeliers. I cannot rave enough about this shop! Not only do they have THE most affordable prices, but they respond promptly and the shipping is so fast! My chandeliers are cardboard and the letters are plywood.

Desserts: macarons, cupcakes, cookies and cake was homemade and gluten and dairy free (minus the fondant). I linked everything that I used for the cupcakes and macarons above (including the edible gold) and will do a post soon on how I did everything gluten and dairy free. For the gold mirror and rose cupcakes, I used fondant and an ornate mold to create a mirror and sprinkled the gold dust on them. I let them sit out to get nice and had before placing them on the cupcake. Then placed the fondant rose in the middle.

Books: I got them at a used store and took the covers off.

Balloon Garland: DIY I purchased pink, white and gold confetti balloons. We blew up the pink and white balloons in large, medium and small sizes. We blew up the gold confetti balloons in a small size. I bought a large ribbon spool and cut 3-4" ribbons and tied one to each balloon. Then cut one very large ribbon (Leaving about 12" on each end to hang) and tied the balloons to the long ribbon alternating between sizes and colors. I used command hooks to hang the garland above the table.
"Be Our Guest" Kids Table:
*You can shop by scrolling through the images and clicking on them or by the links below.

Pink Mugs | Pink Ornate Plates | Similar Rose Gold Silverware | Similar Chairs | Similar Chandelier | Similar Cupcake Stands | Pink Taper Candle Sticks
Other items and info:
Hung plastic frames : These were just hung from the ceiling with hooks and faux flower garlands wrapped around.

Ruffle Table cloth :I ordered enough yards to cover a long table and then drape all the way to the floor.

DIY party favor gold Belle mirrors: Mirrors - I purchased these mirrors at my local Dollar Tree. You can order them online, however you have to purchase them in a bundle of 24. I spray painted them gold for more of a vintage Beauty and the Beast feel.
Swords for the boys:
- I purchased mine here in store. But you can purchase similar ones online here
Bella's gift opening area:
Castles and Pinata: DIY The Castles were just cut from cardboard and spray painted white.

Chandelier: I requested a larger size for an additional cost.

Invitations:These were DIY. In the box, I put a glitter dusted rose tied with a ribbon for a touch of Beauty and the Beast.

Bella's Outfit: Bella's Dress | Flower Embellishments for Dress | Bella's Gold Crown | Flower crown - DIY