Merry Christmas and Happy Holidays!! Today, I'm sharing our home all decorated for Christmas! Anyone that knows me, knows that I LOVE Christmas and as soon as I can turn the Christmas music on and start decorating...I do! Since, I love white, pink and gold...that's the theme that's in my home each year. Our tree is real and I did flock it myself. I have a tutorial here if you'd like to learn how. Also, we just got a new dining table and that was so fun to decorate this year! Oh and the french mantel in our bedroom, got a festive look too! I hope you enjoy all the photos and don't hesitate to ask any questions!
Our family is getting so excited to celebrate our saviors birth! I love how Camden knows and says that Christmas is Jesus' birthday. It's the sweetest thing. Having little ones during the holidays makes it extra fun and magical.
I hope you and your family have a wonderful Christmas and a very happy New Year!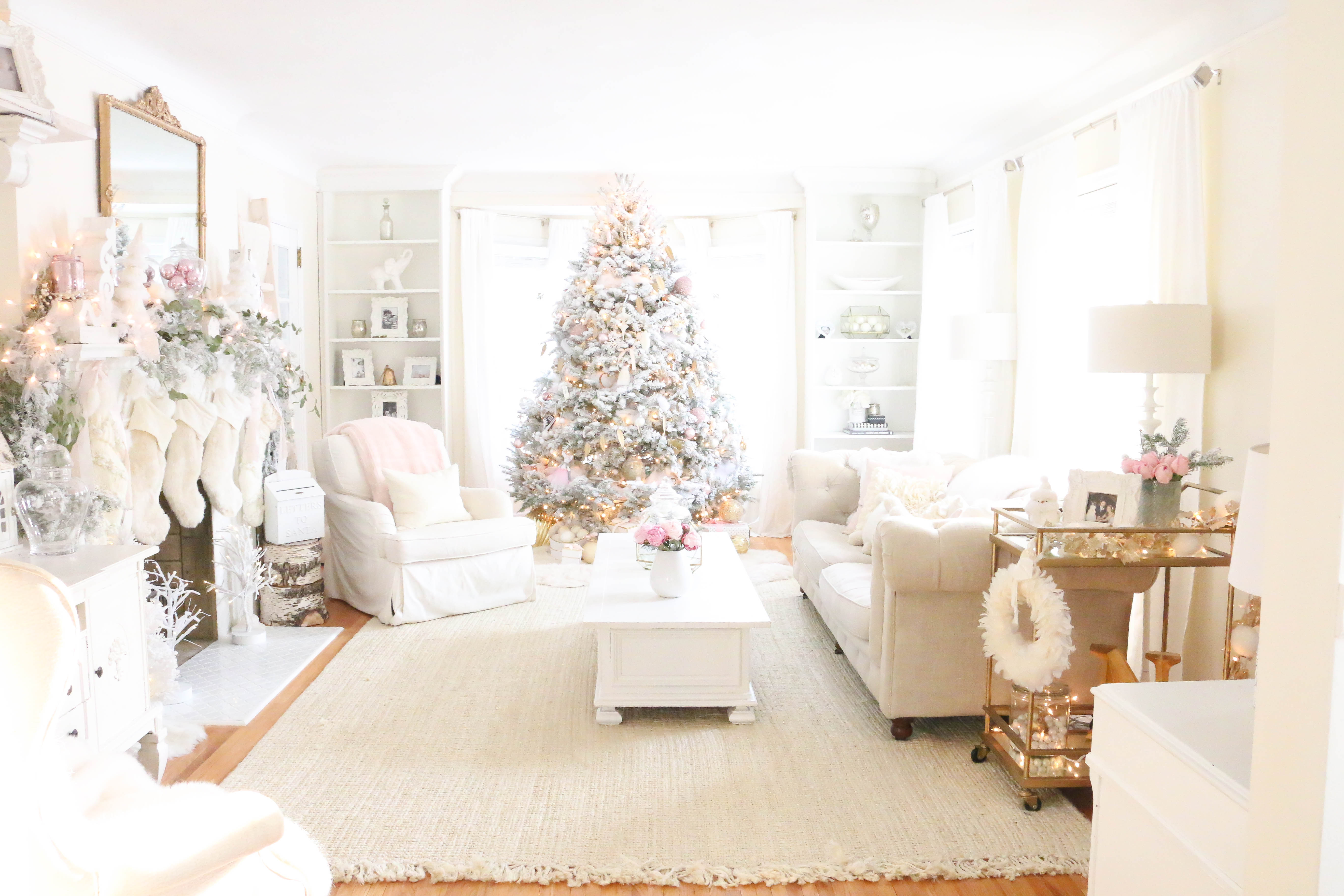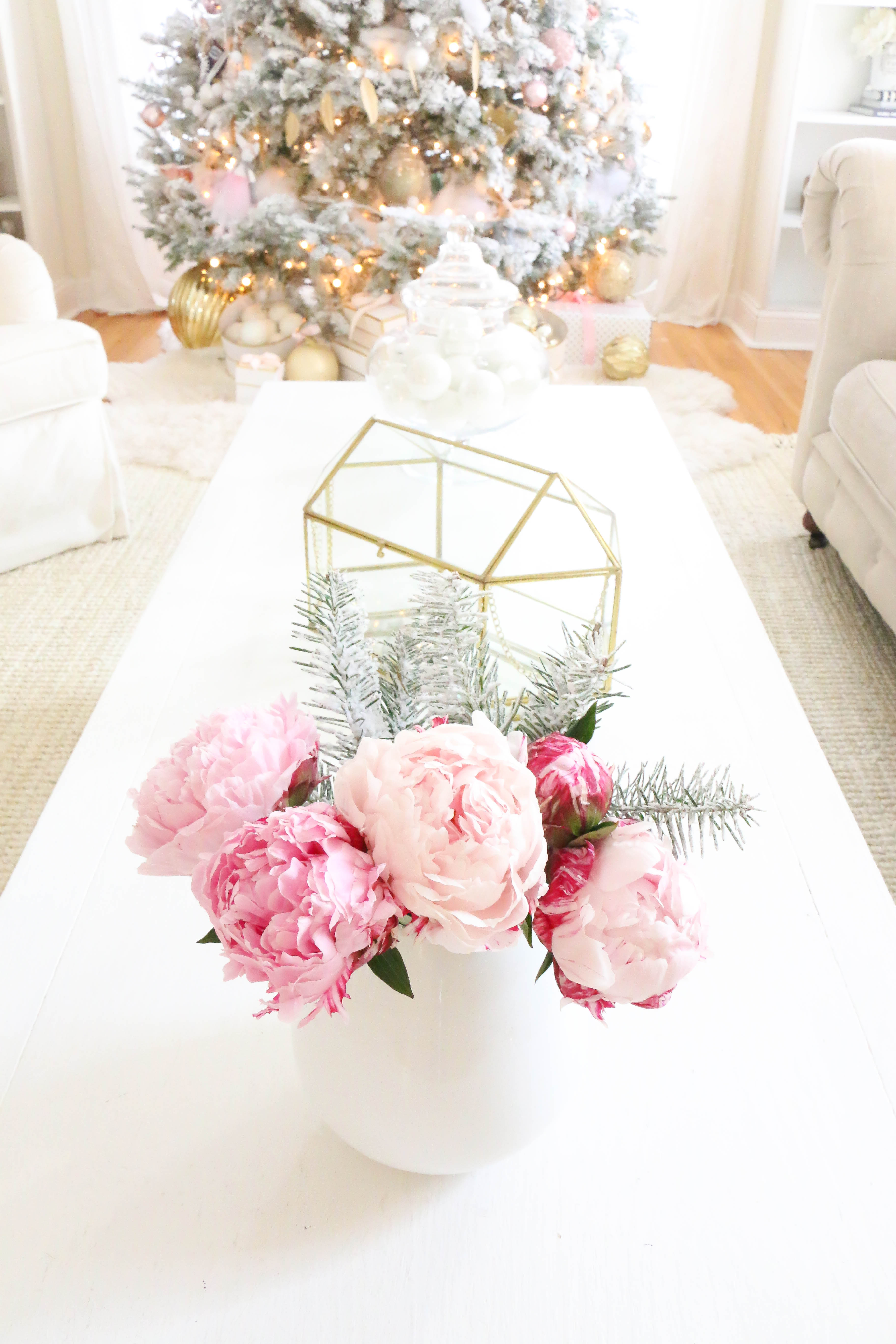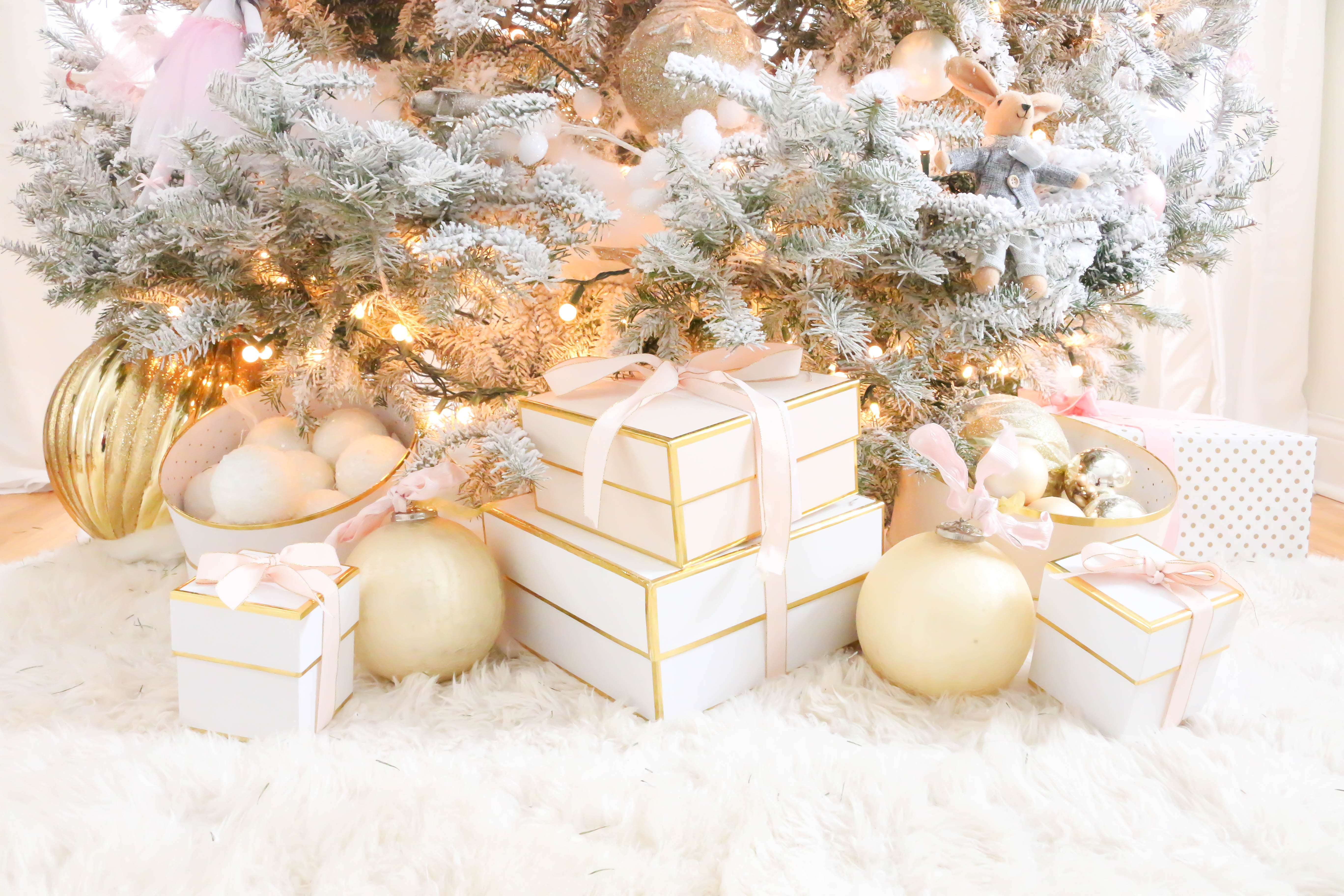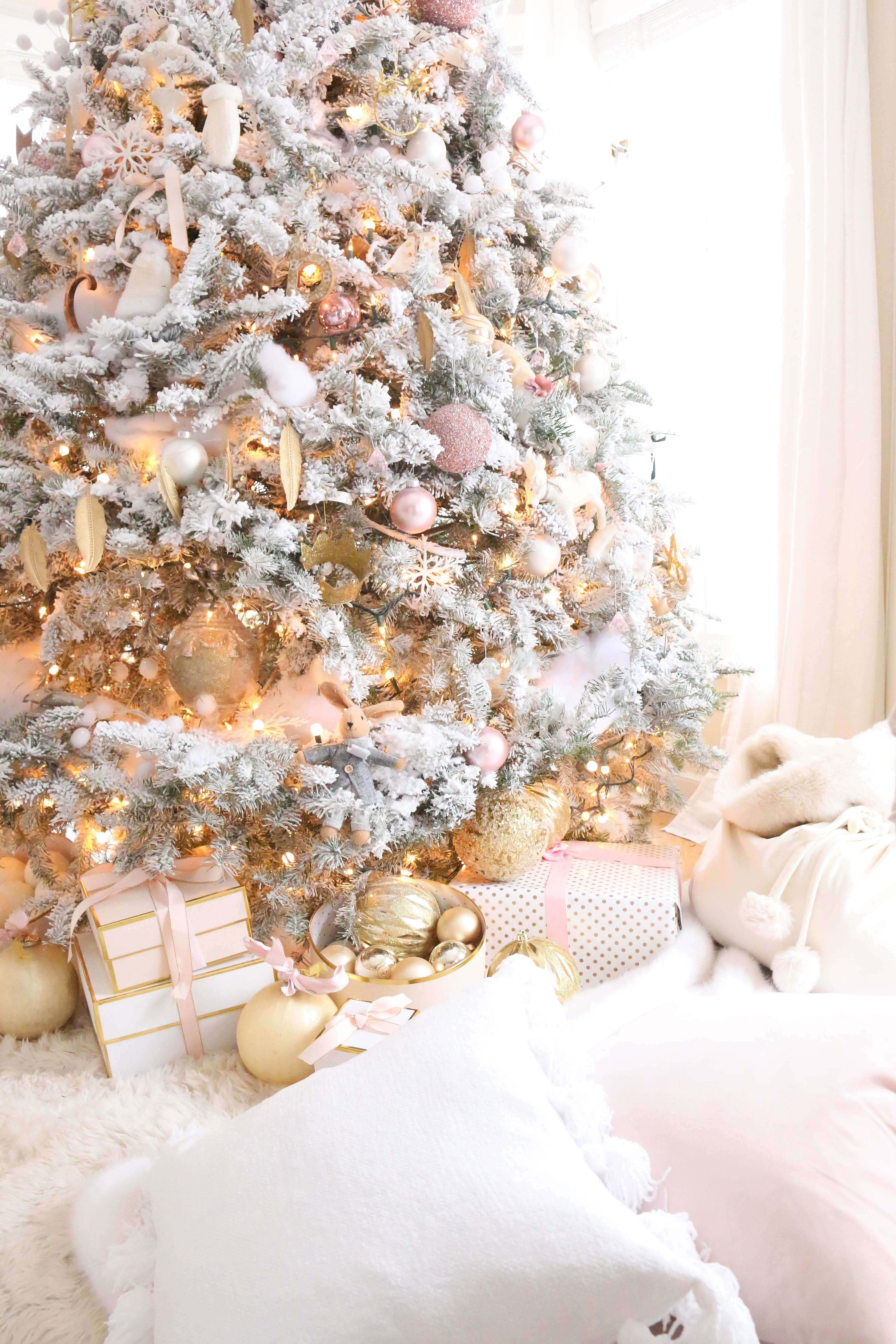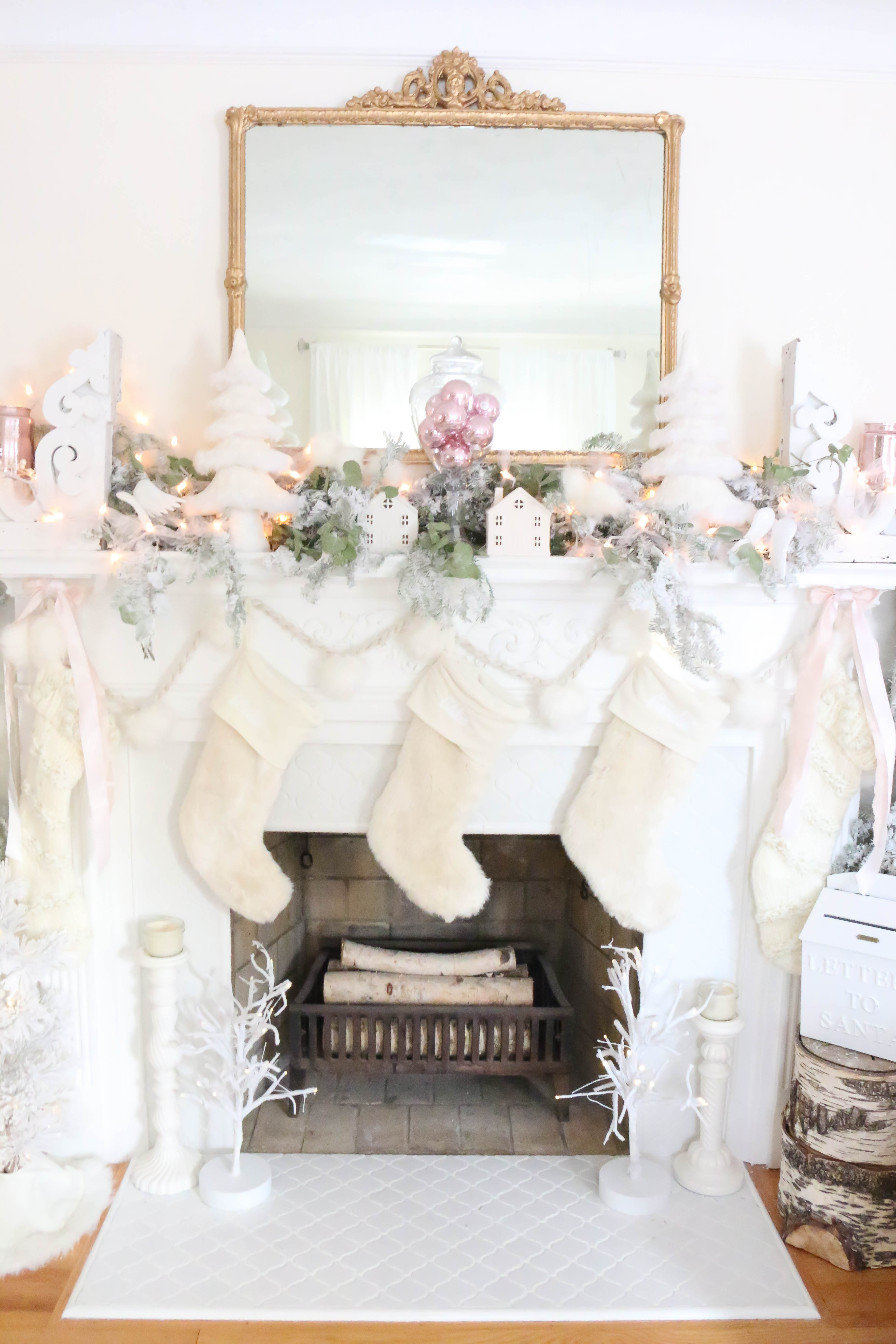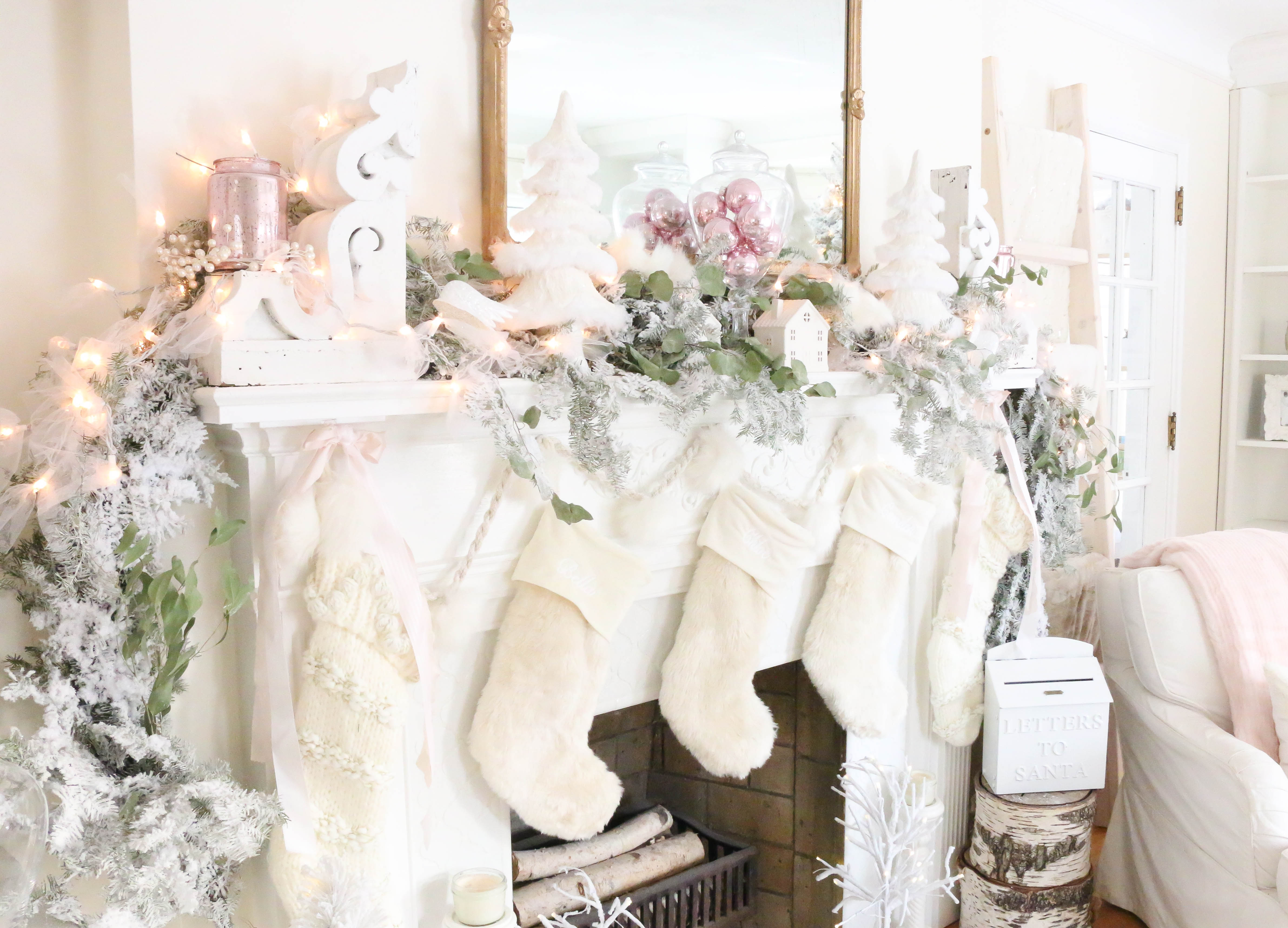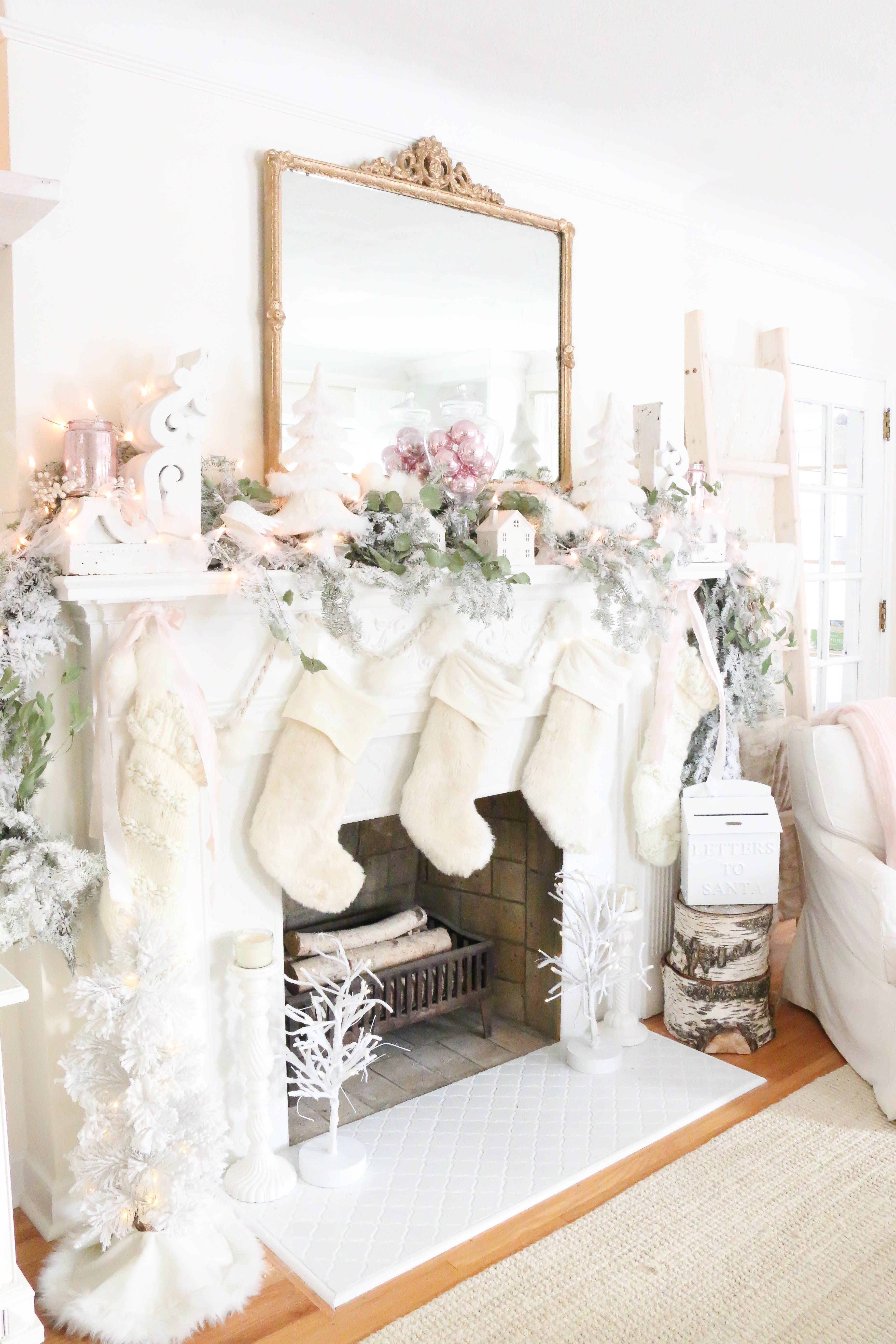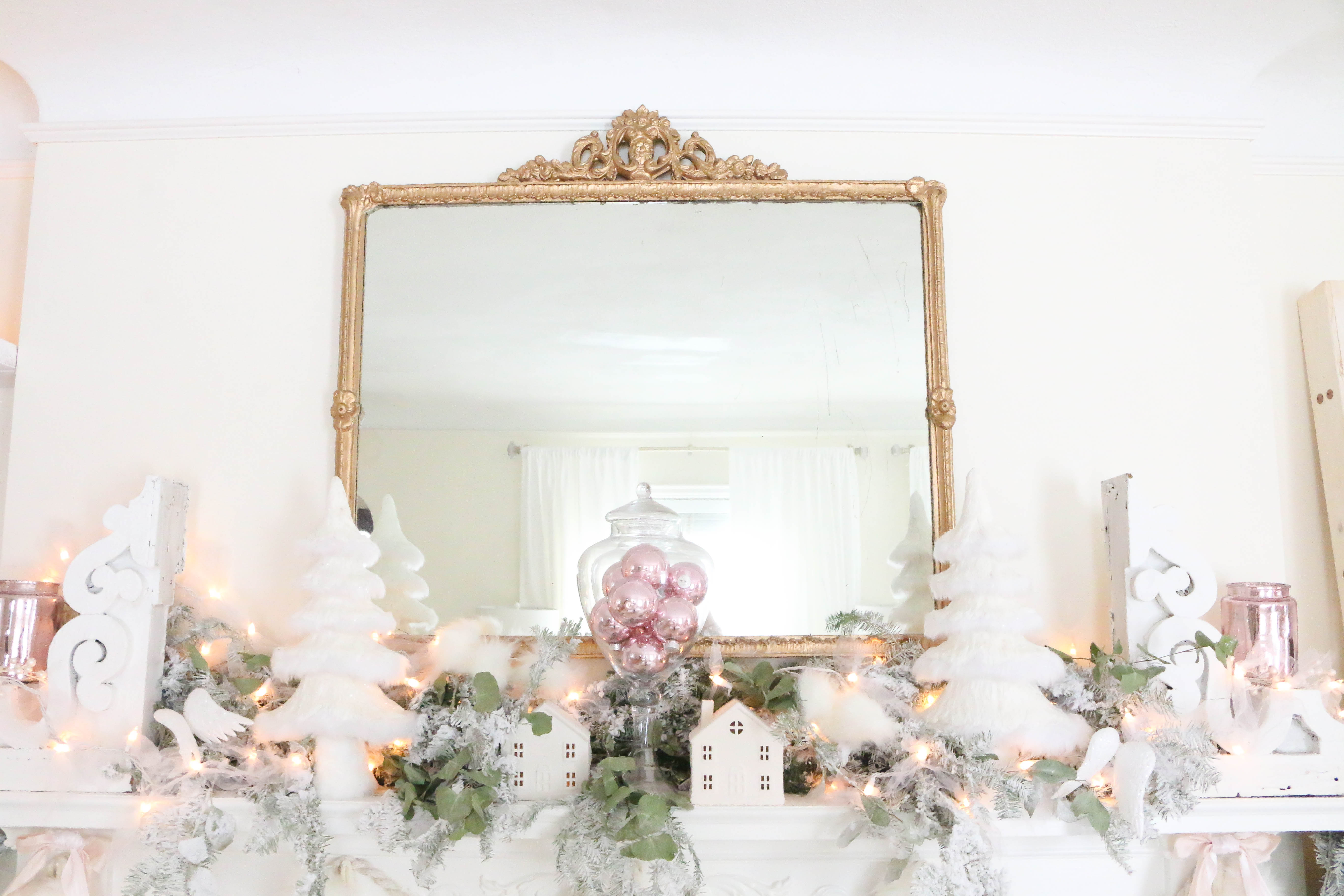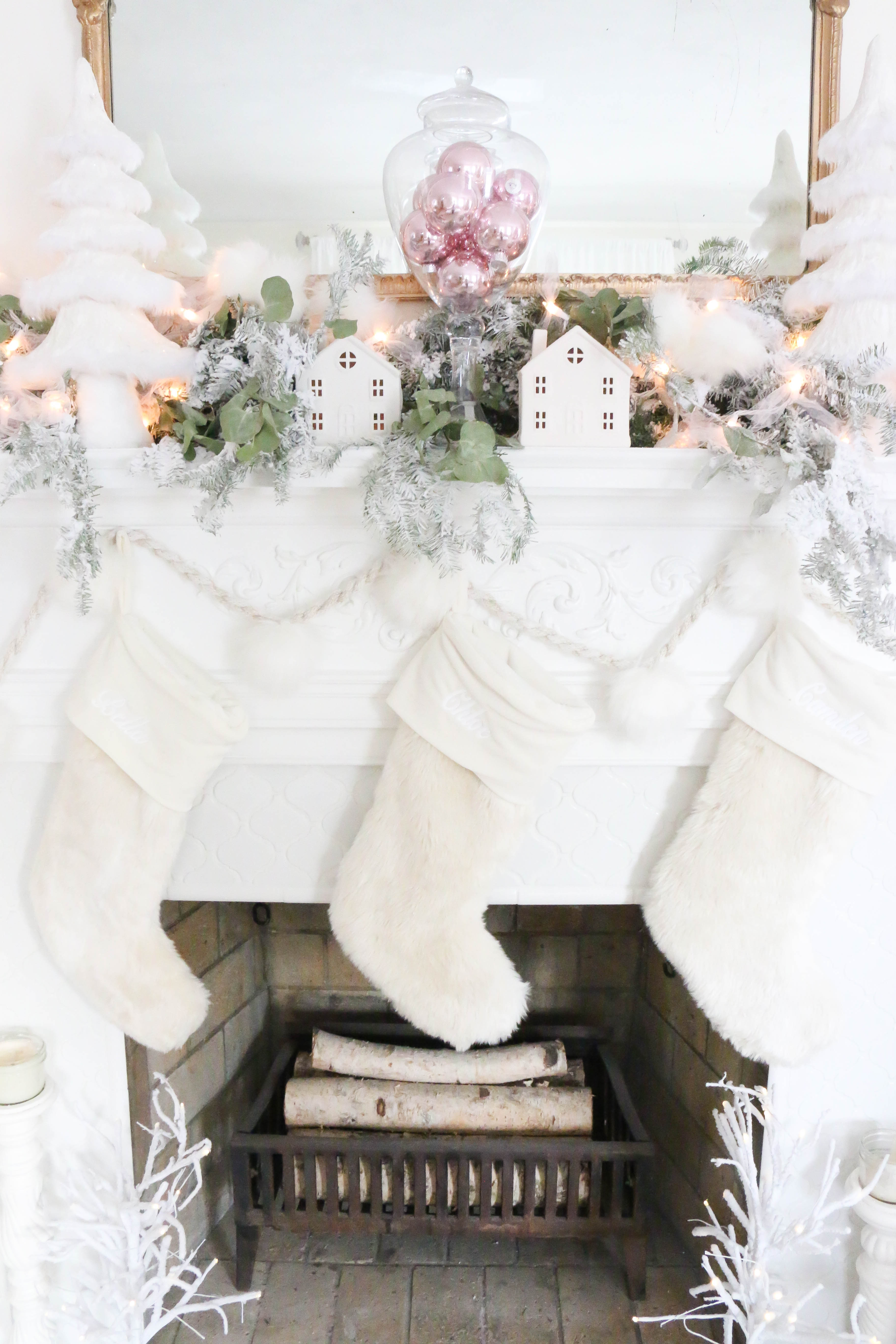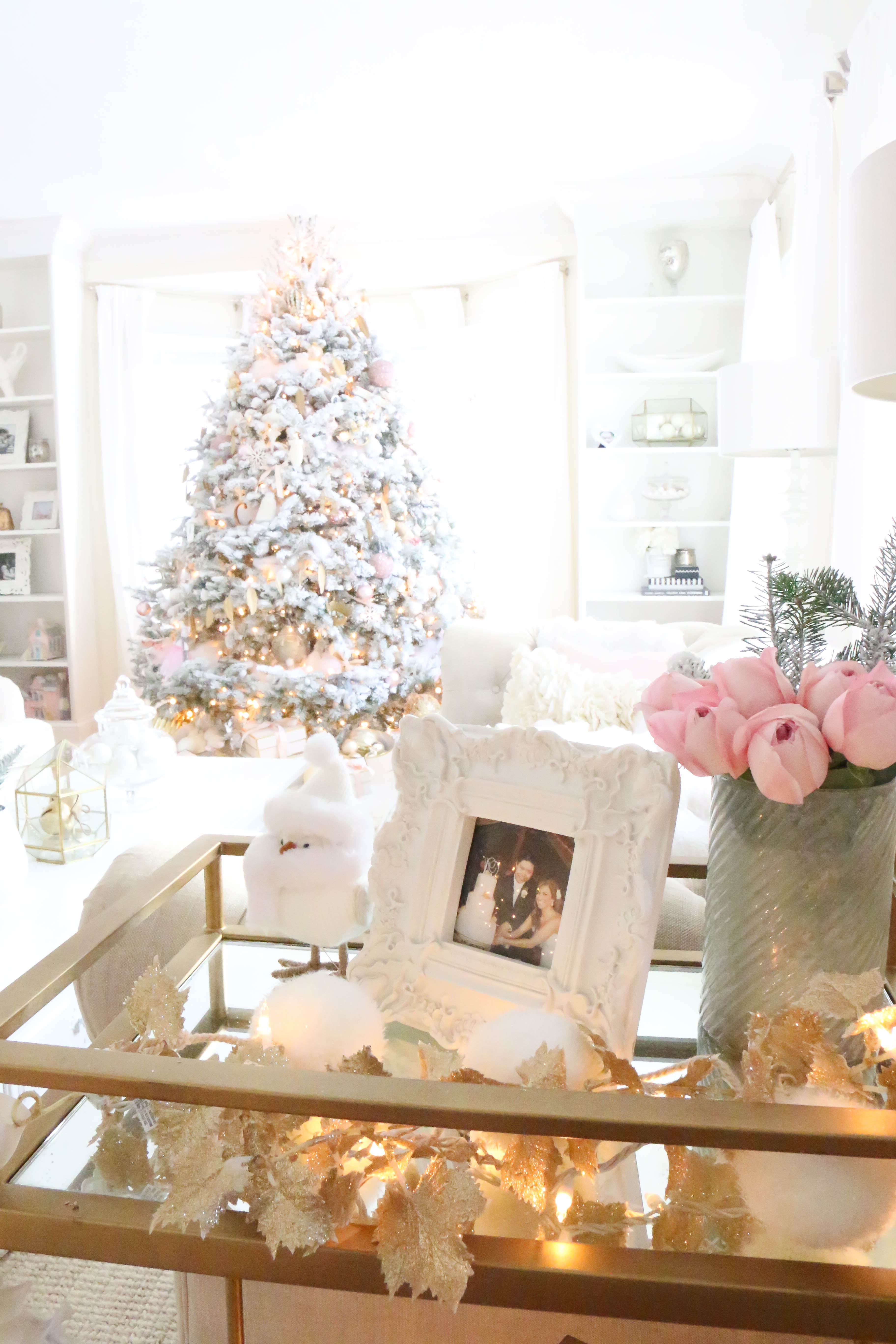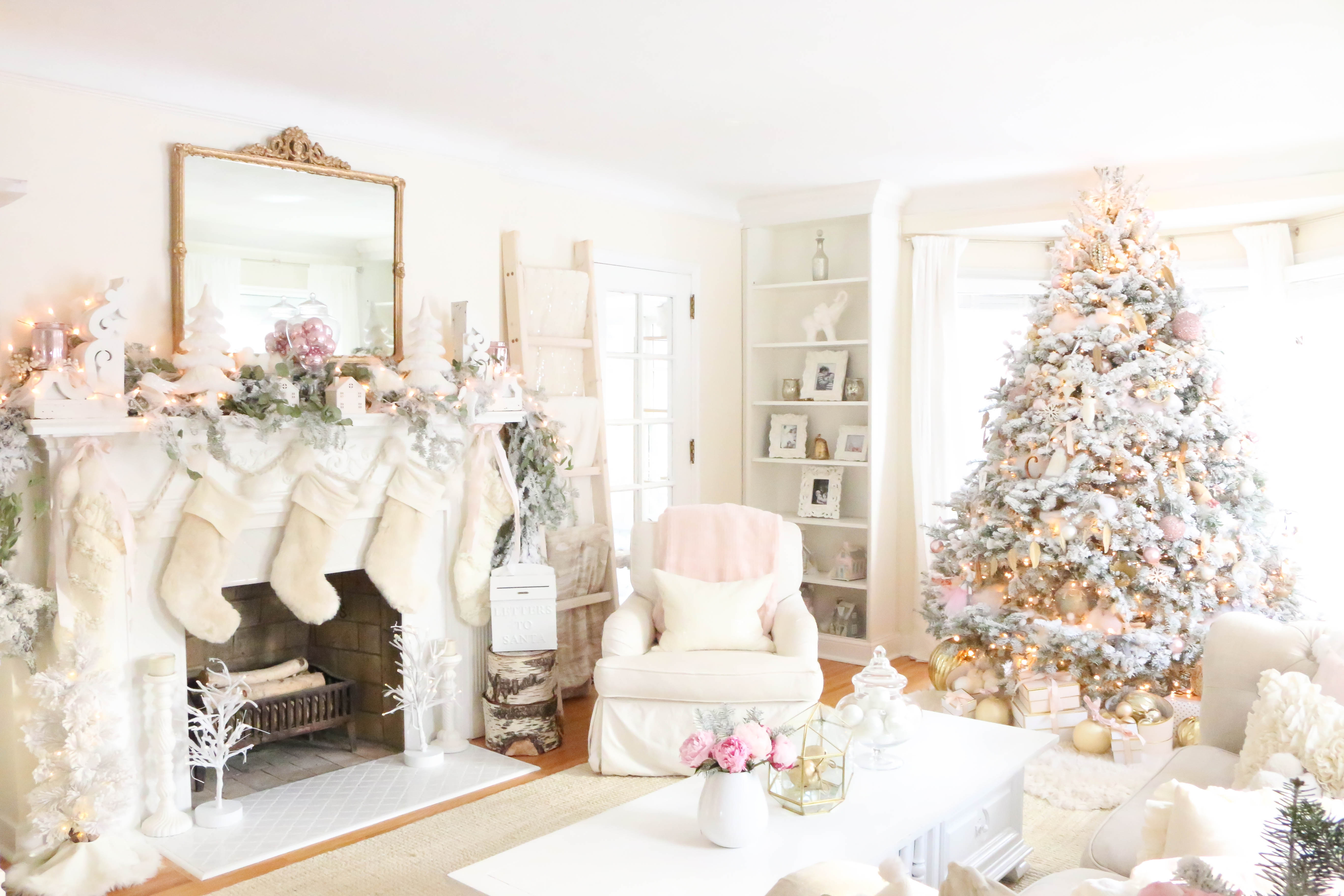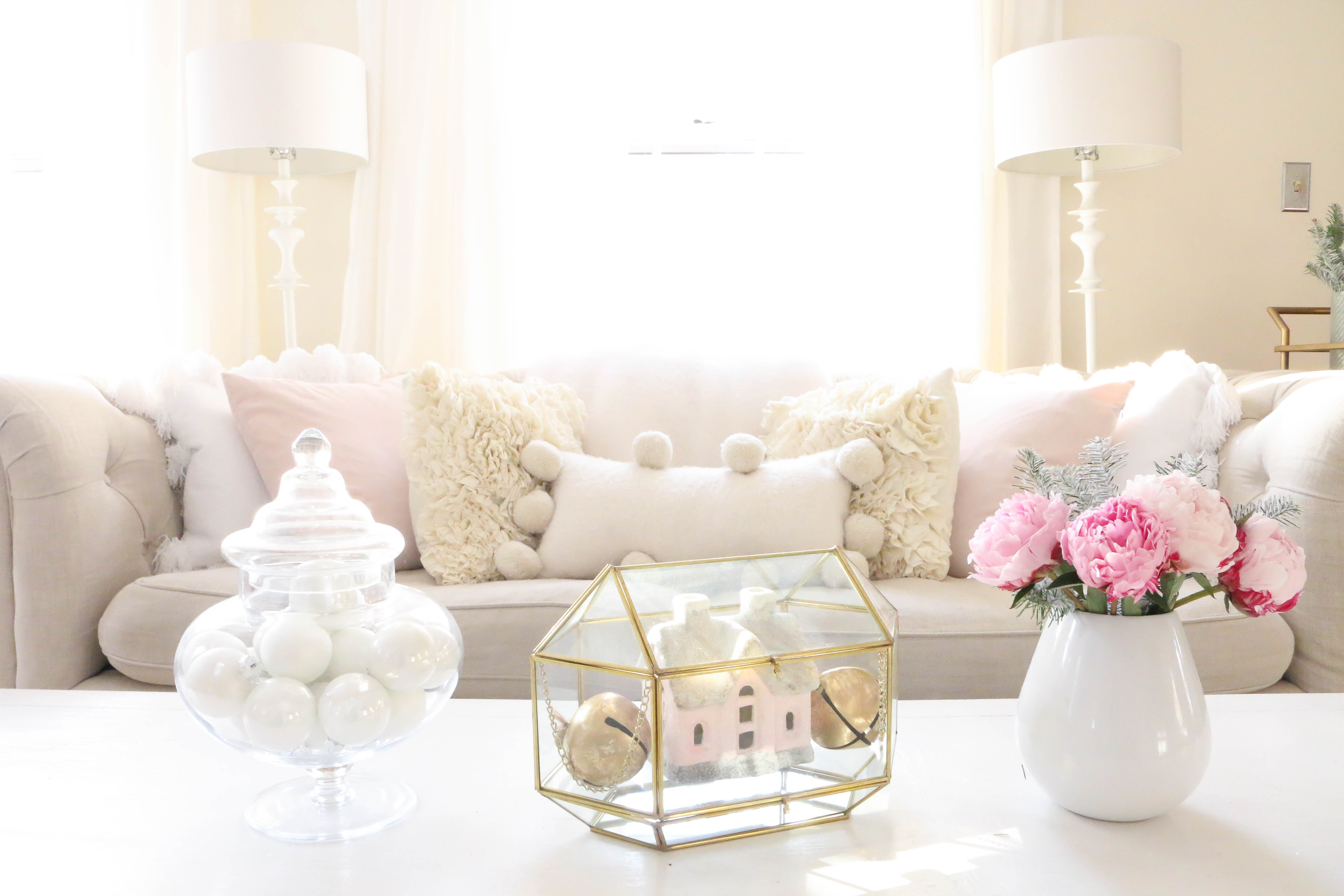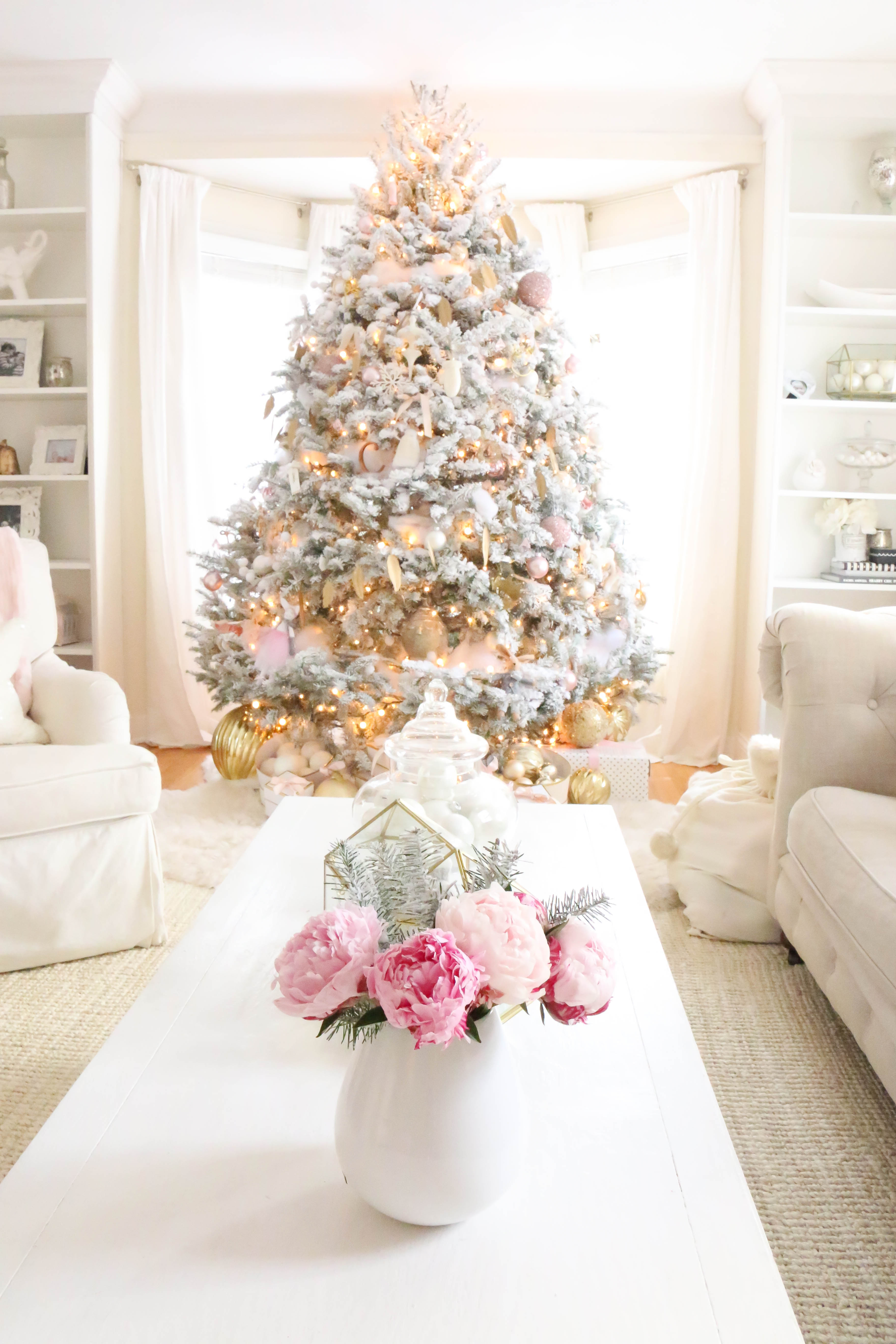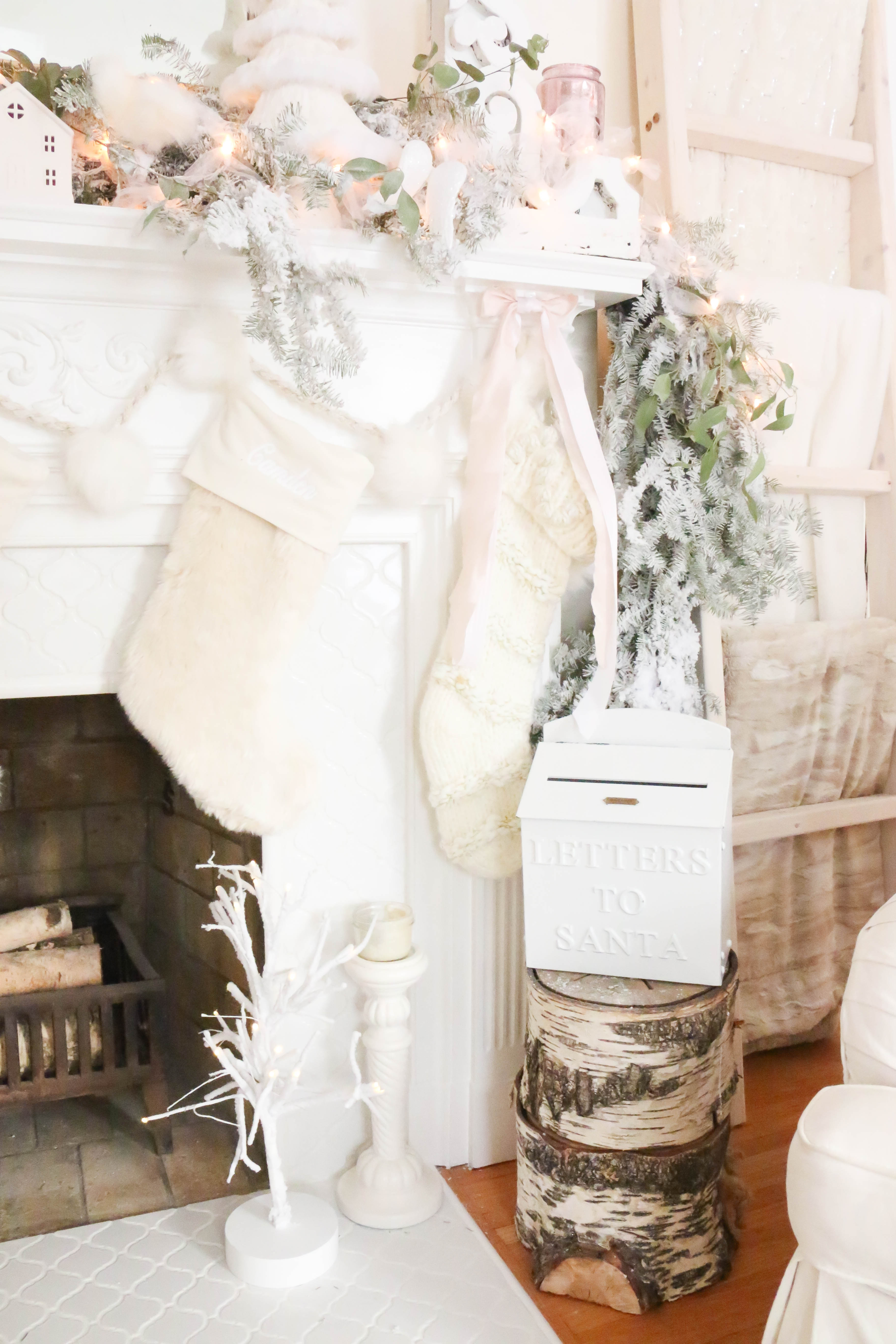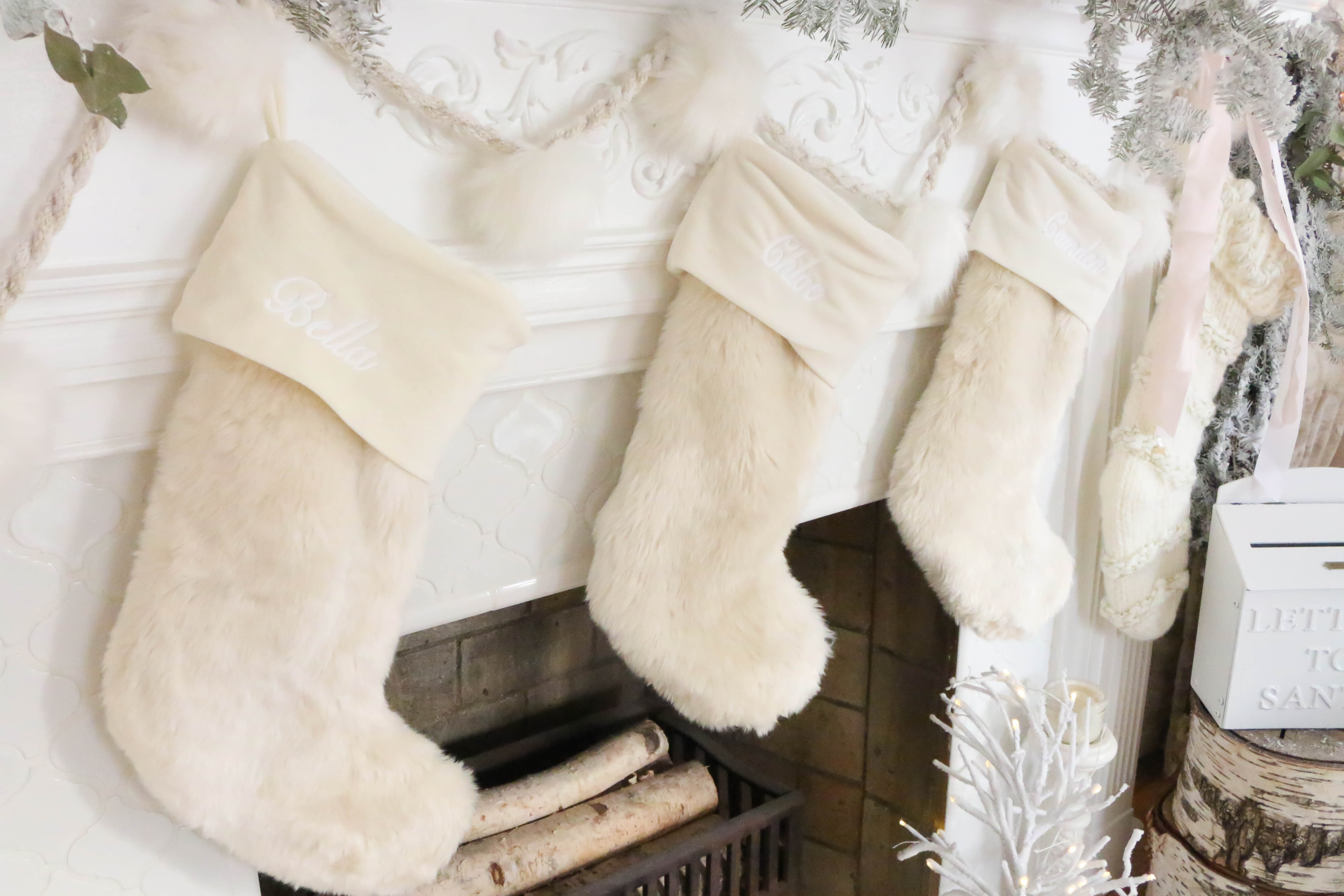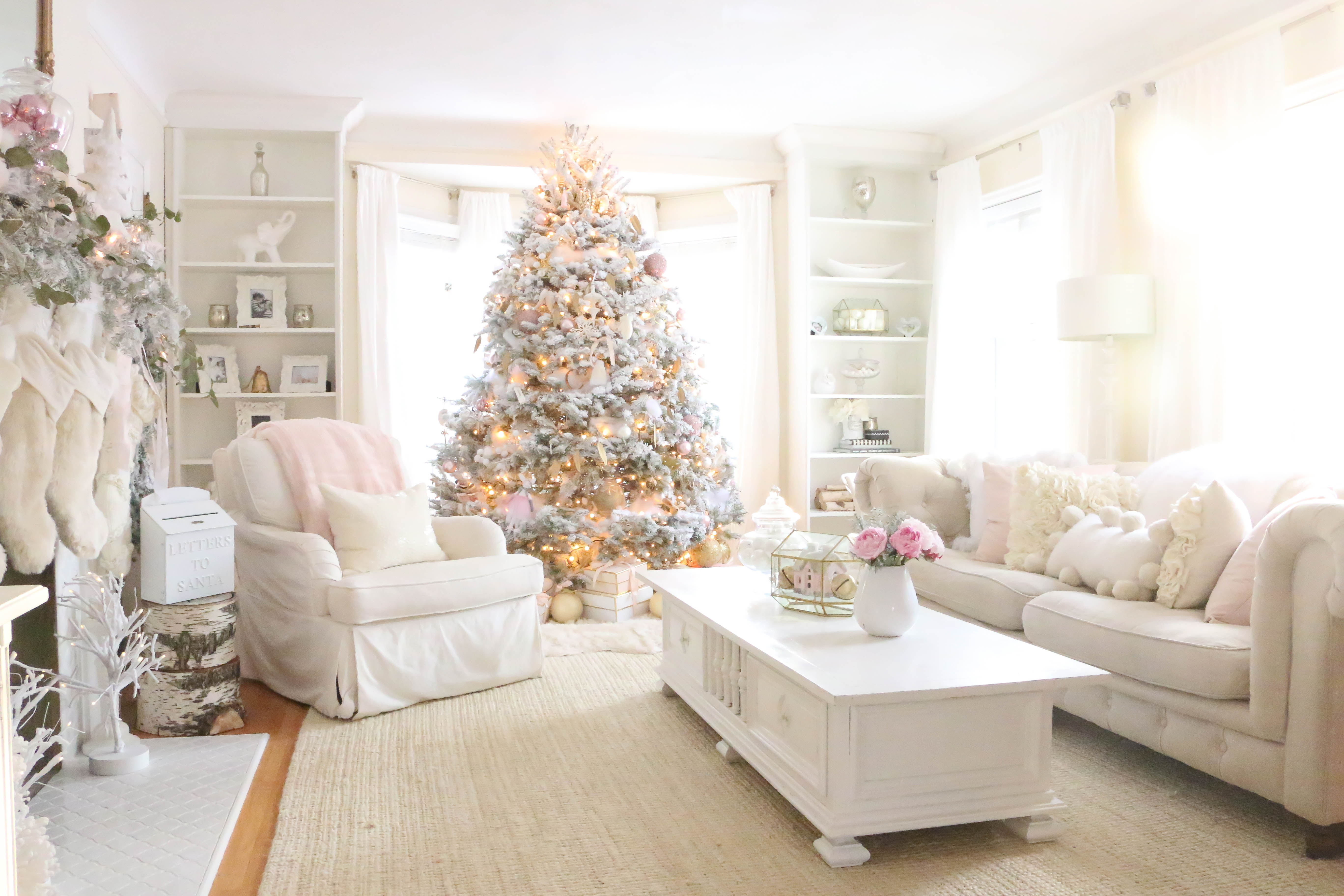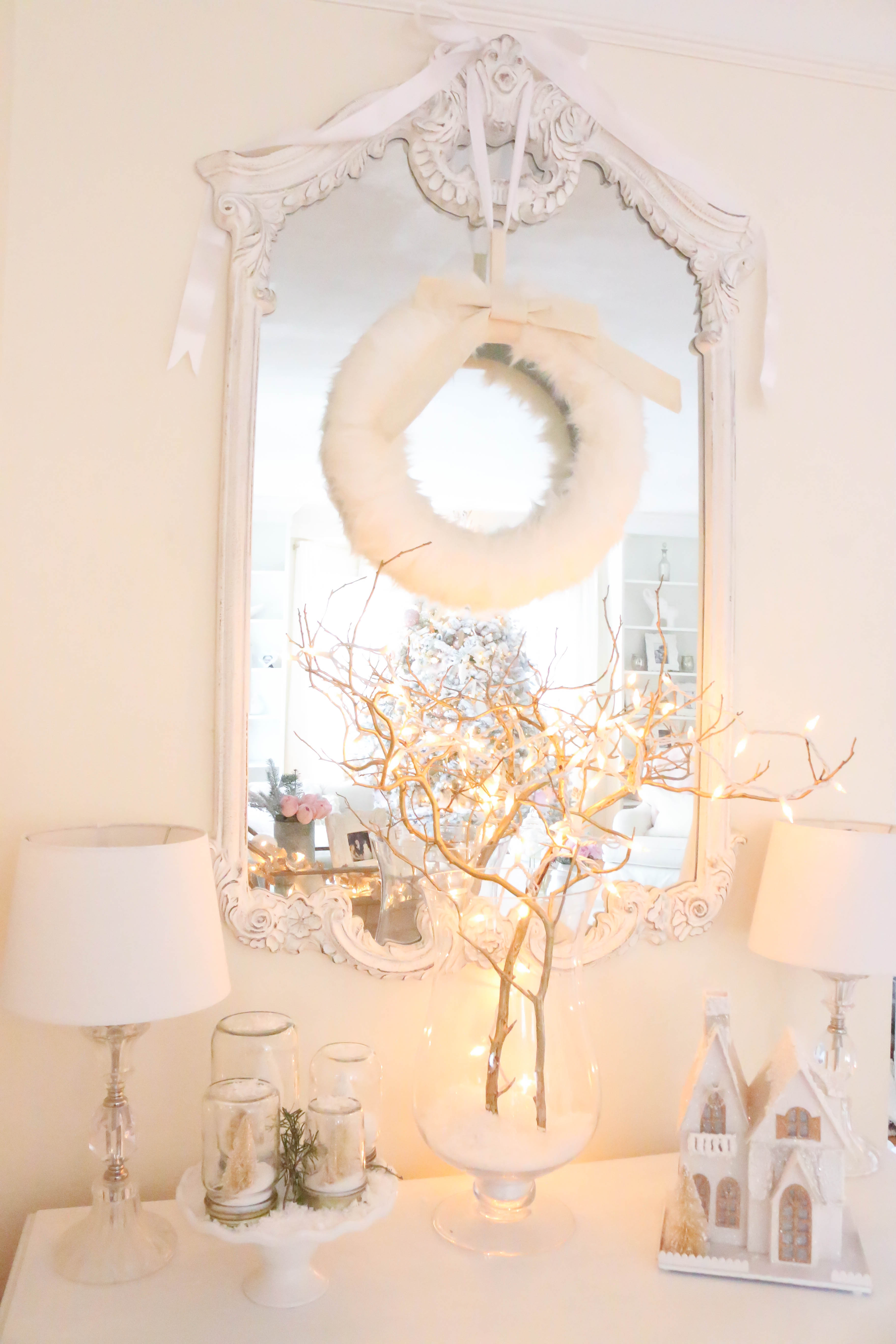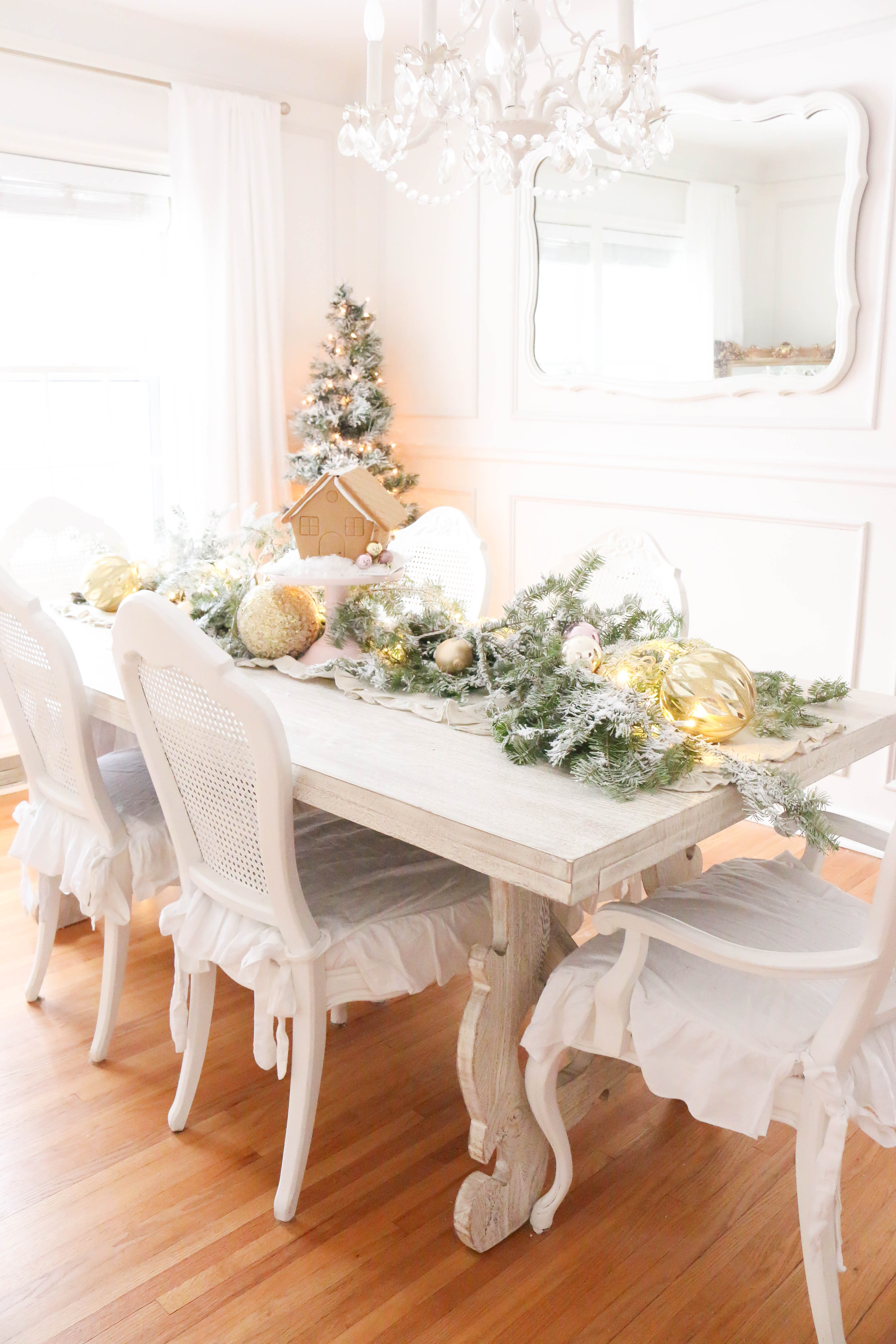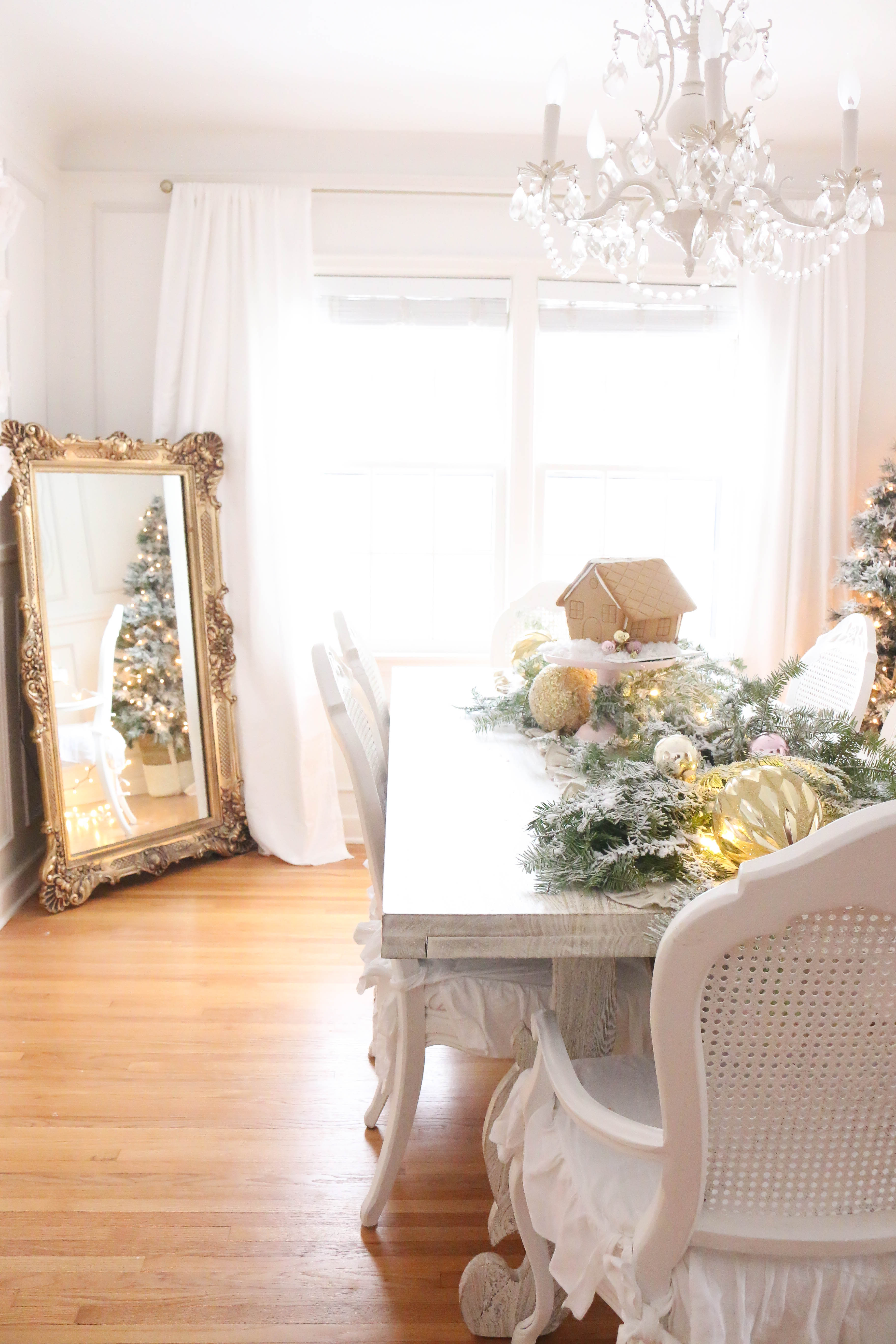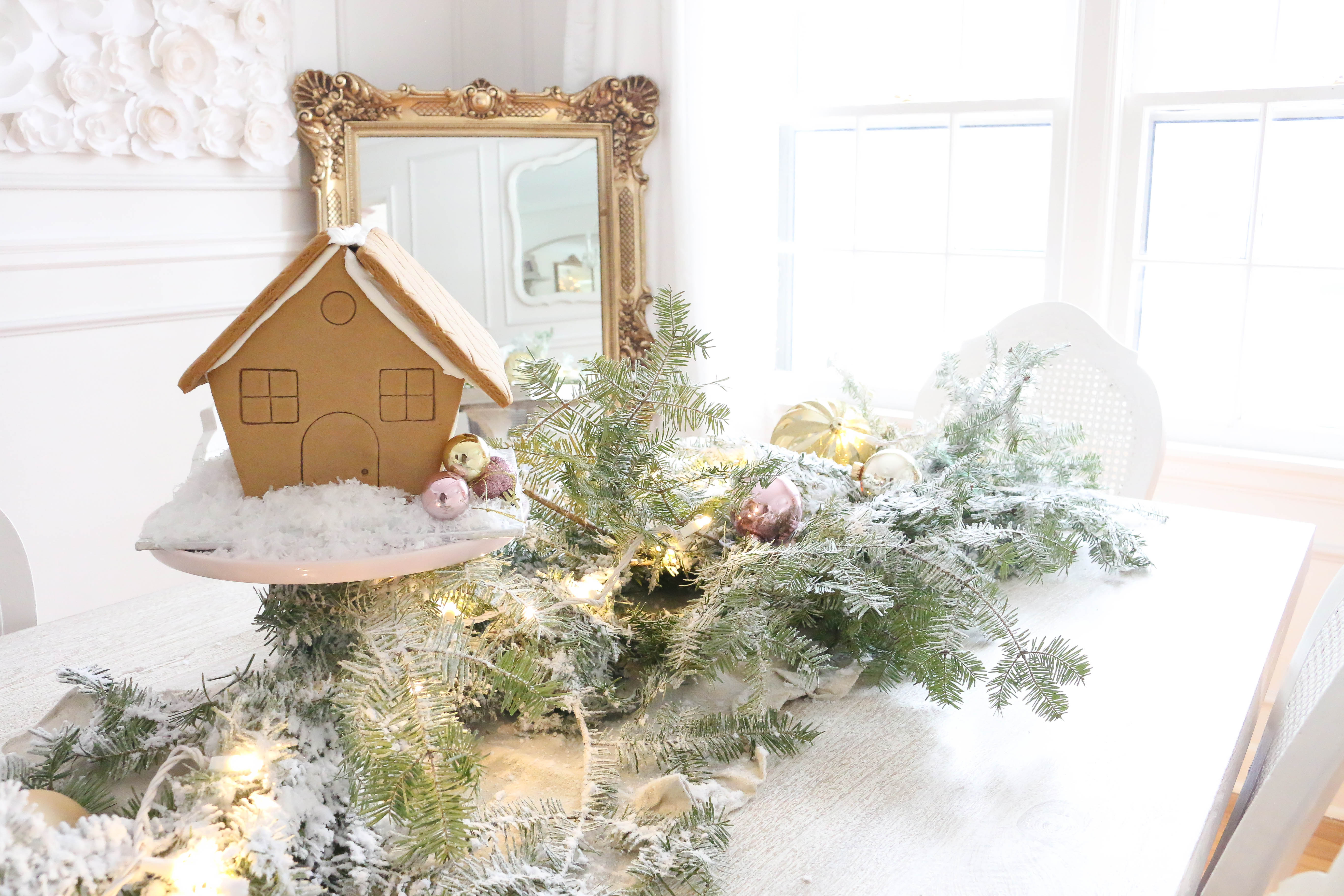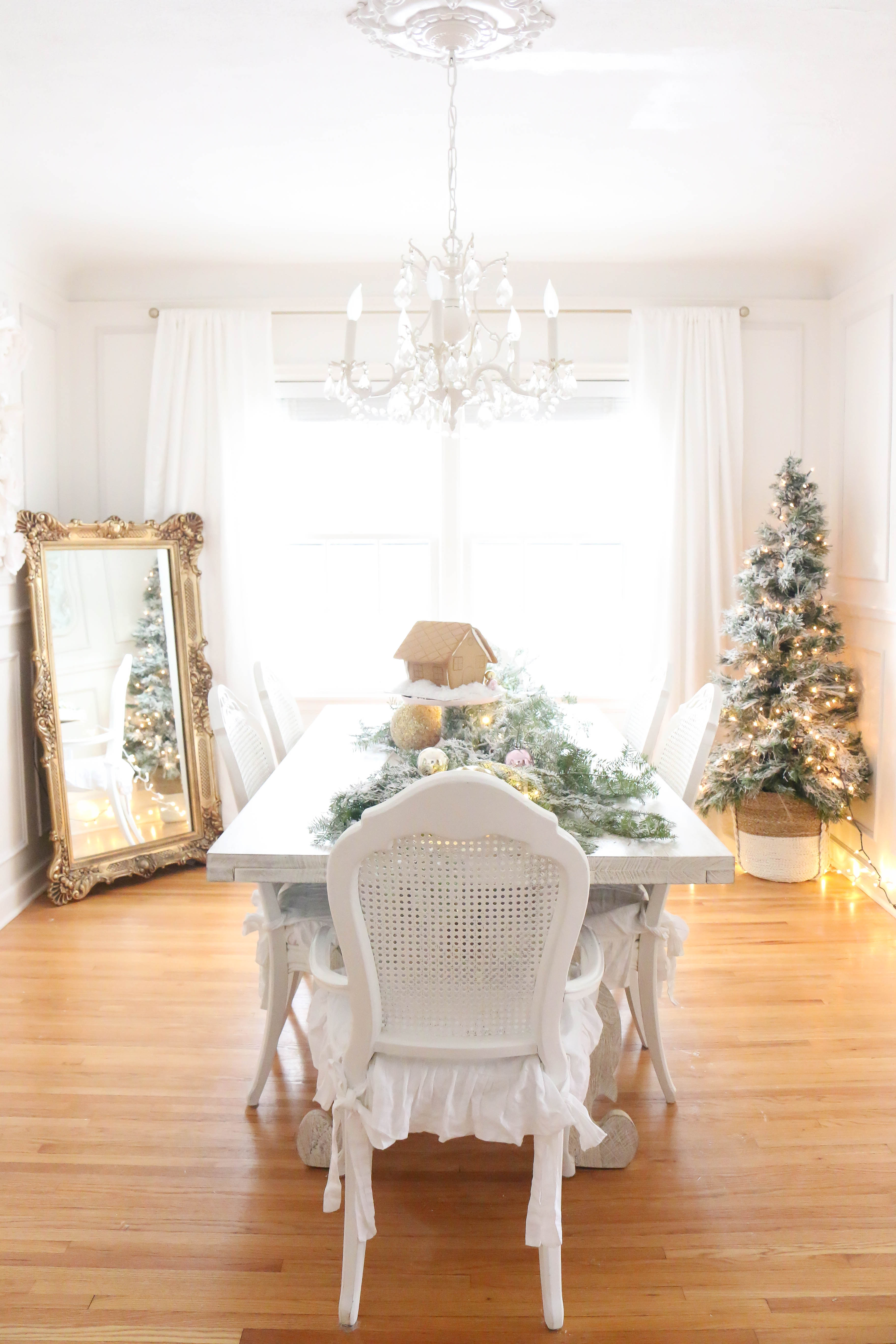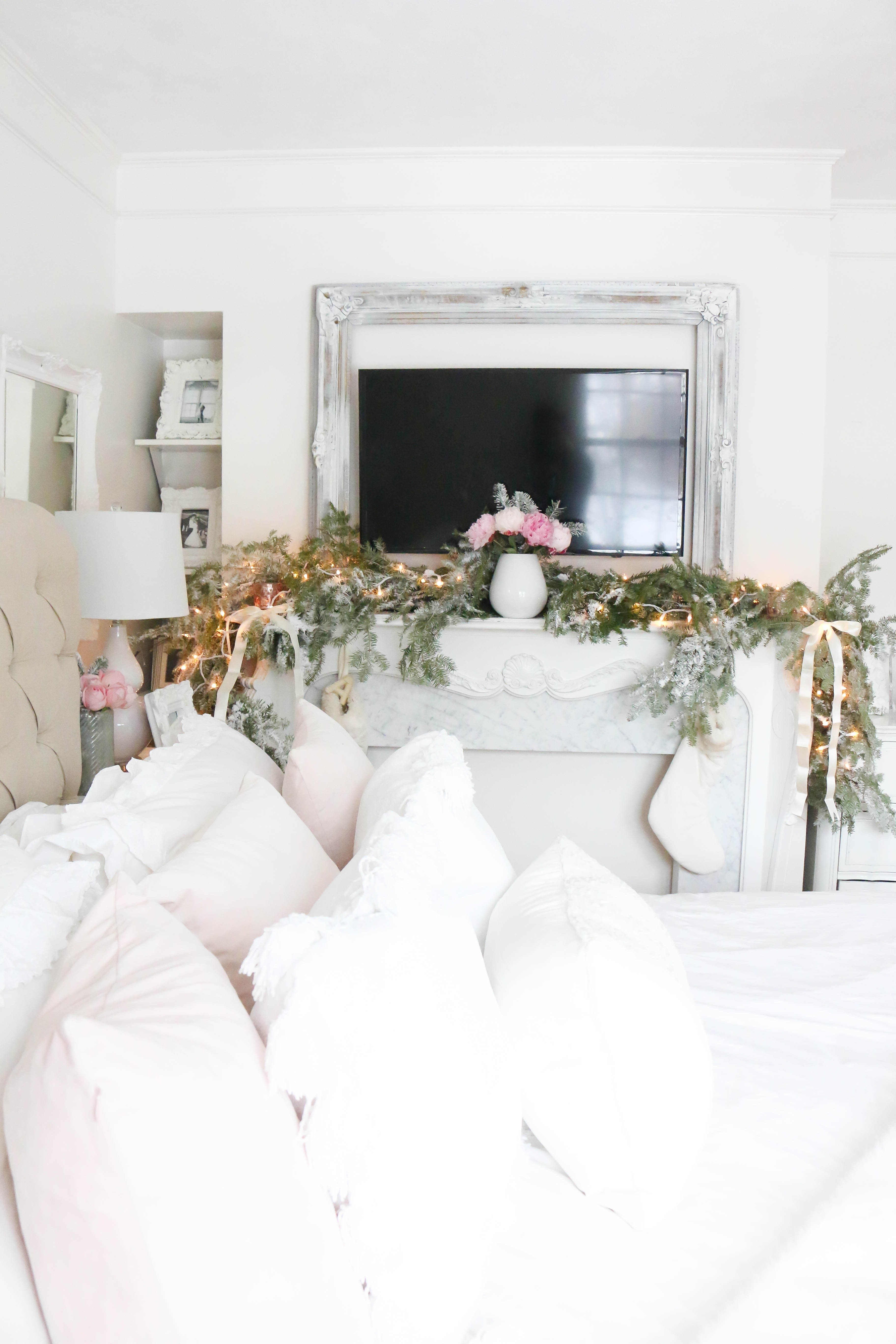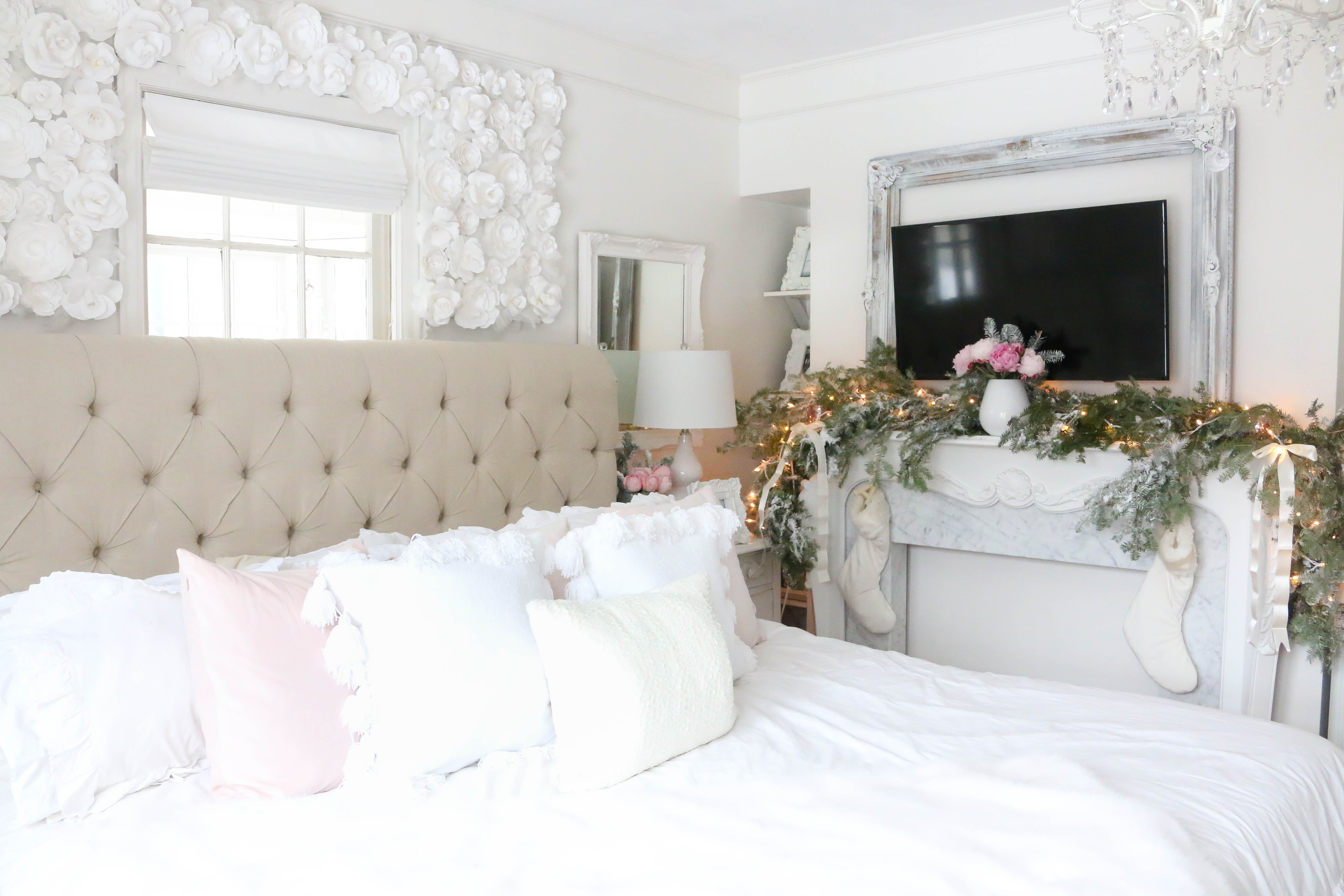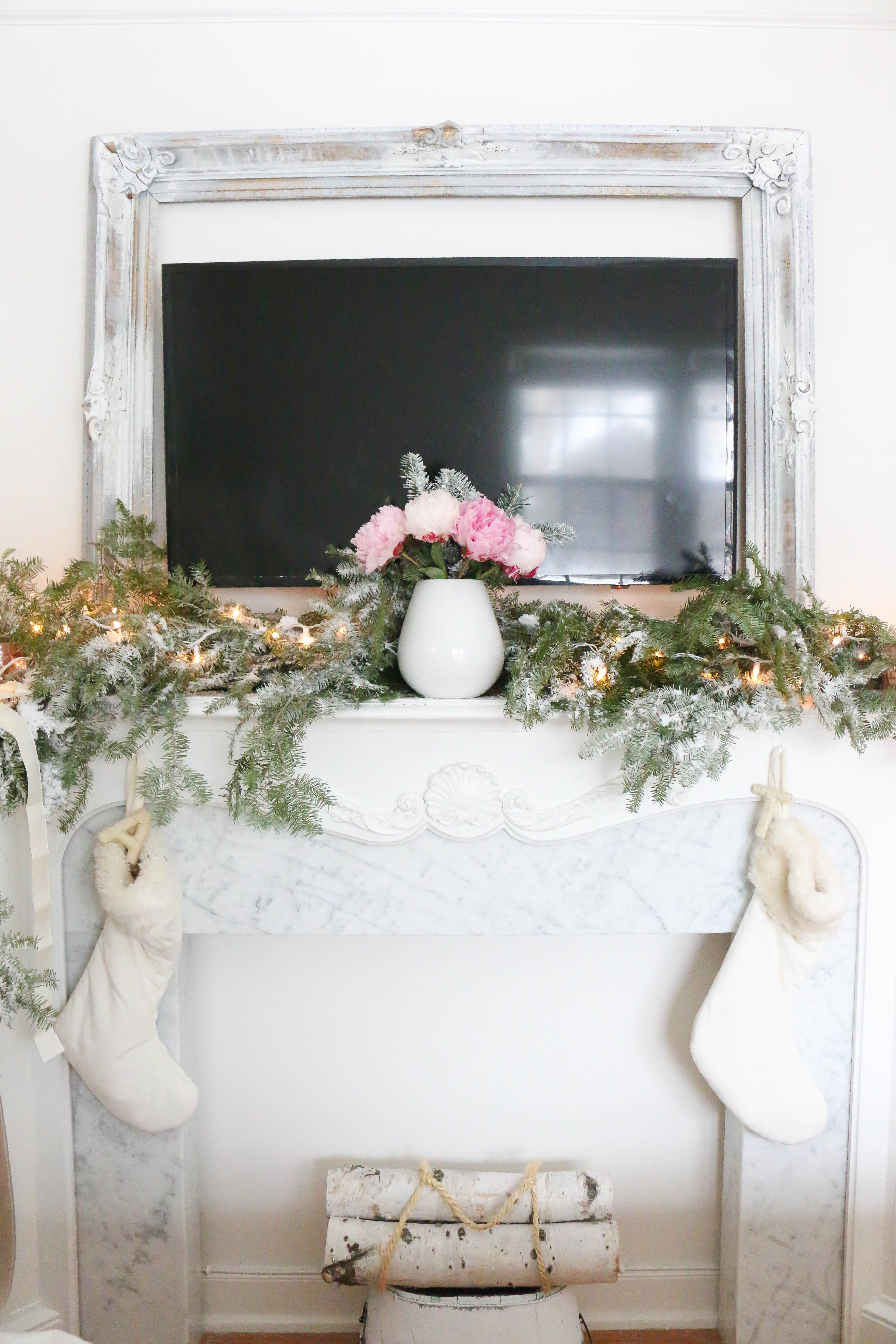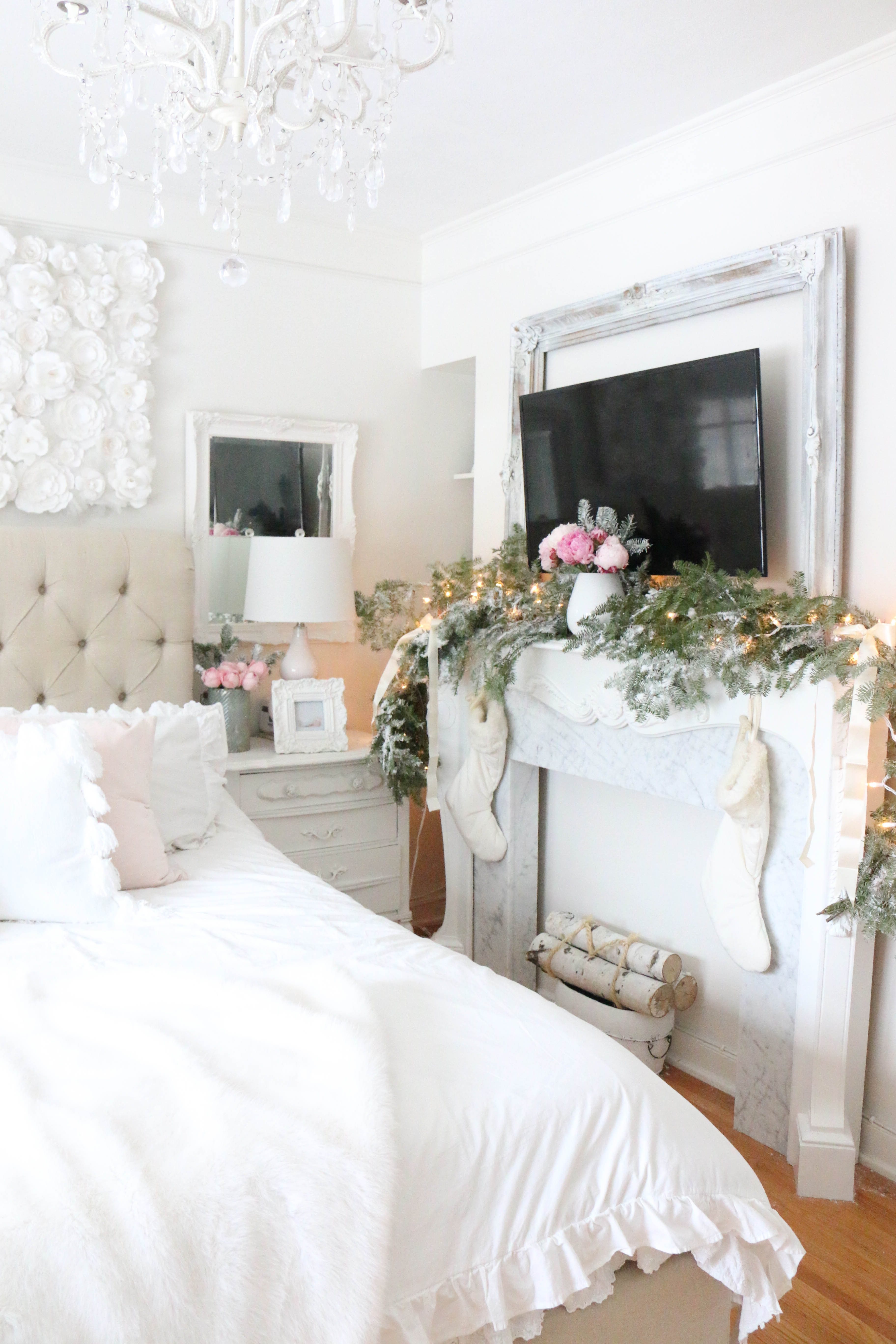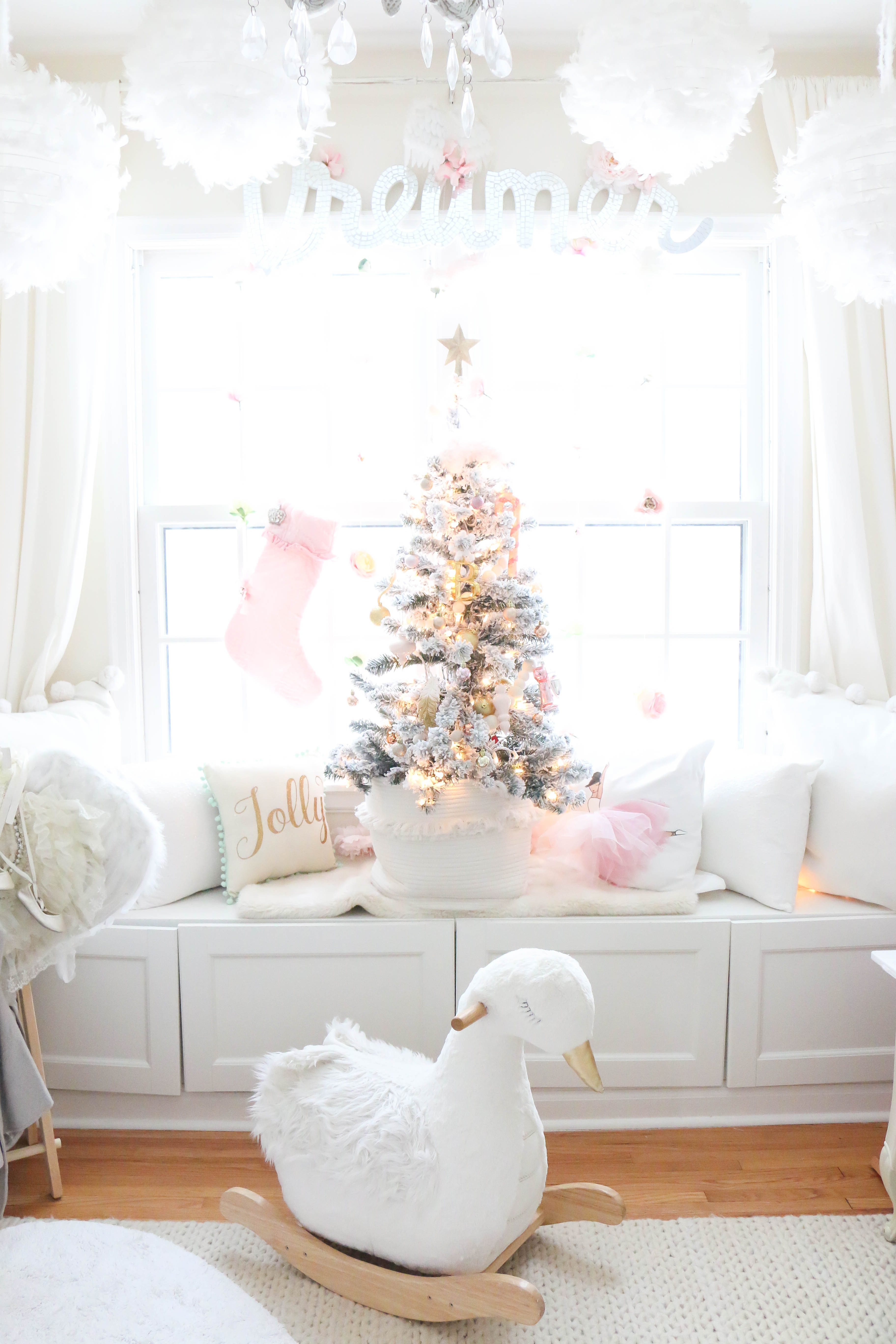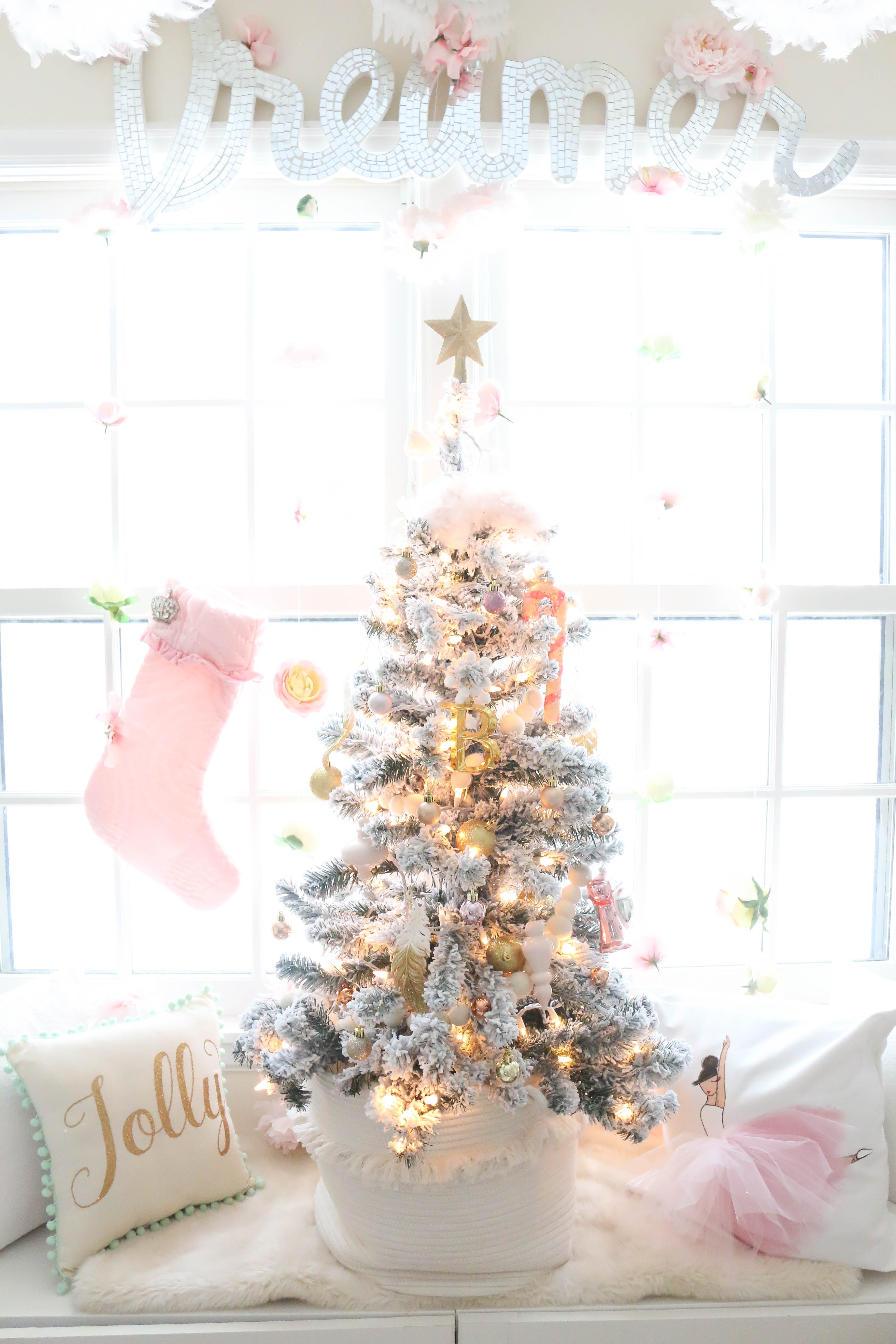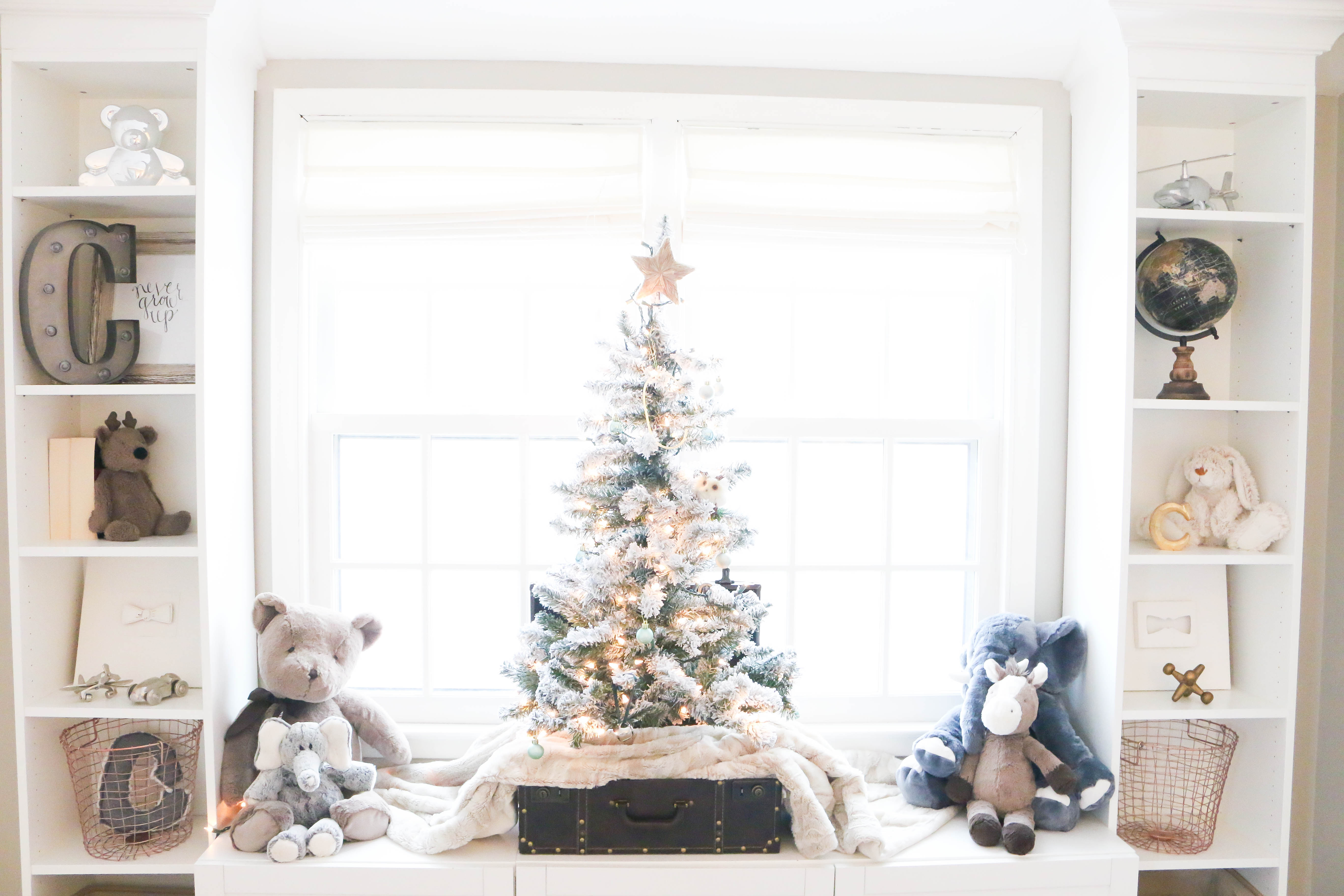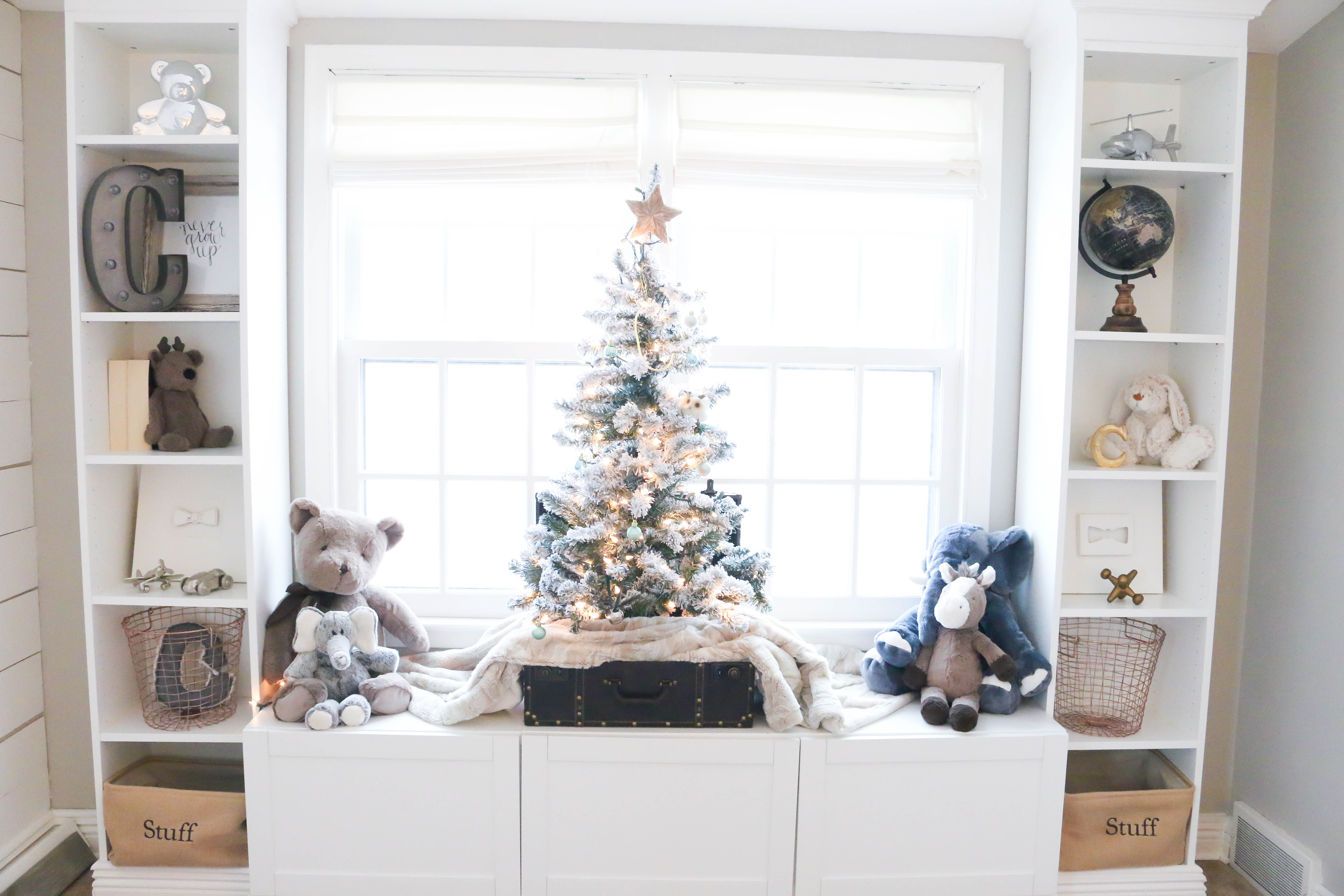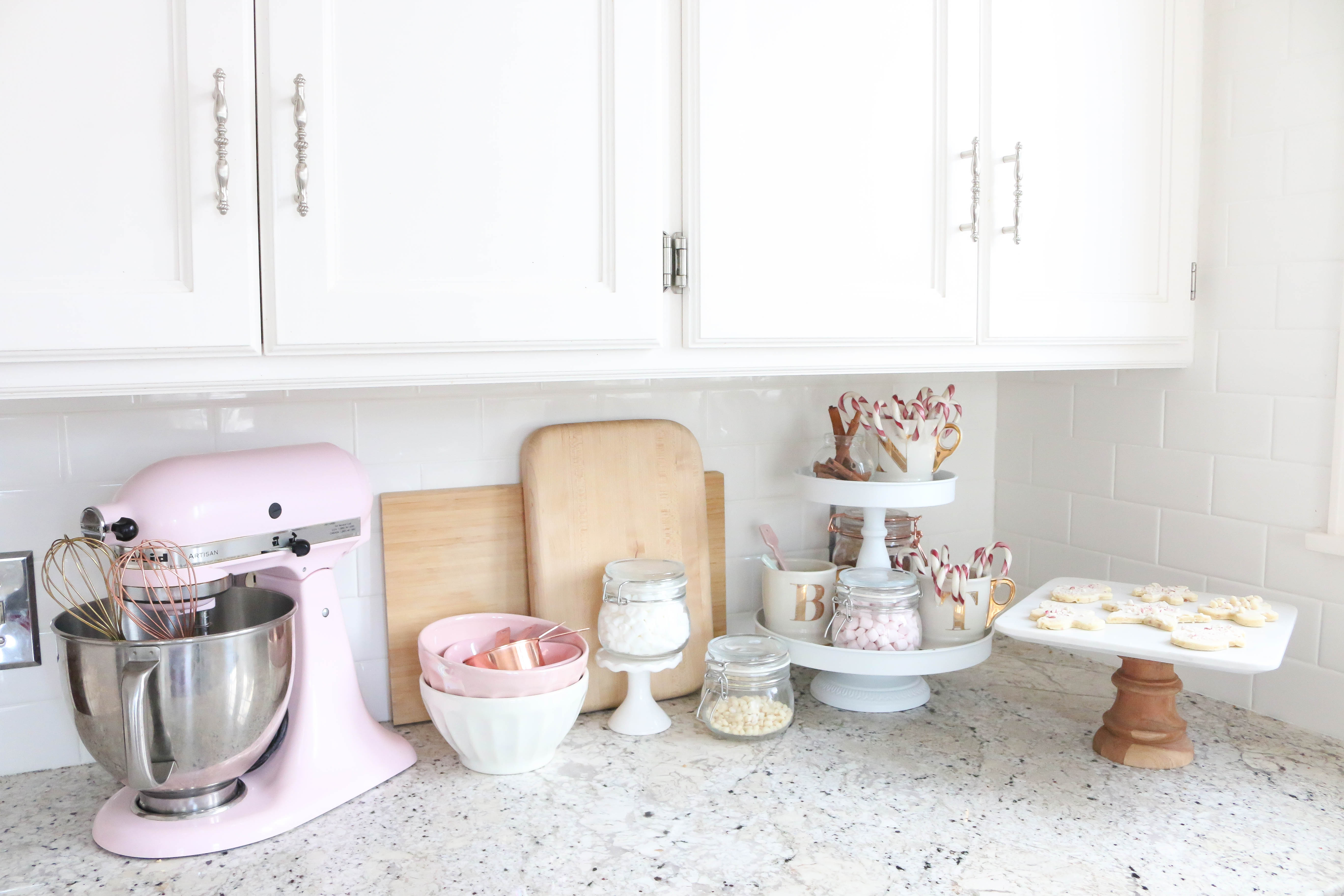 Living Room:
My tree is real and I flocked it myself tutorial here
but Similar Artificial Flocked Tree | Similar Sofa | Rug | Rug under Tree | Similar Tree Skirt | Lamps | Bar Cart | Fur Stockings | Similar Pom Pom Stockings | Letters to Santa Mailbox - painted white | Similar Mirror
Dining Room:
Dining Table | Similar Flocked Christmas Tree | Similar Mirror
Master Bedroom:
Bed: here and here | Rug | Similar Mantel | Similar Chandelier | Similar Lamps | Similar Mirror | Bedding | Similar Blanket
Bella's Nursery:
Other rockers like her swan here and here | Similar Crib | Similar Mirror | Flocked Tree | Basket | Dreamer Mirrored Sign | Angel Rug | Rug | Similar Pom Pom Pillows | Ballerina Pillow
Camden's Room:
Flocked Tree | Similar Vintage Suitcase | Stuffed Bear | Lamps | Lamp Shade
Kitchen:
KitchenAid Mixer and here| Copper Measuring Cups | Similar Tiered Stand | Similar Mugs | Similar Cake Stand | Bowls