I hope you all had a wonderful Christmas! We hosted both Christmas Eve and Christmas....so we're exhausted! I seriously can't believe that Christmas is over and that it's almost New Year's Eve aka the hardest night to find a babysitter. But that's okay, I love celebrating with my babies! So that's why today, I'm sharing a couple outfits to ring in the new year if your staying in or going out (most items are on super sale). I'm also sharing my favorite hot chocolate recipe with homemade marshmallows to serve to the little ones!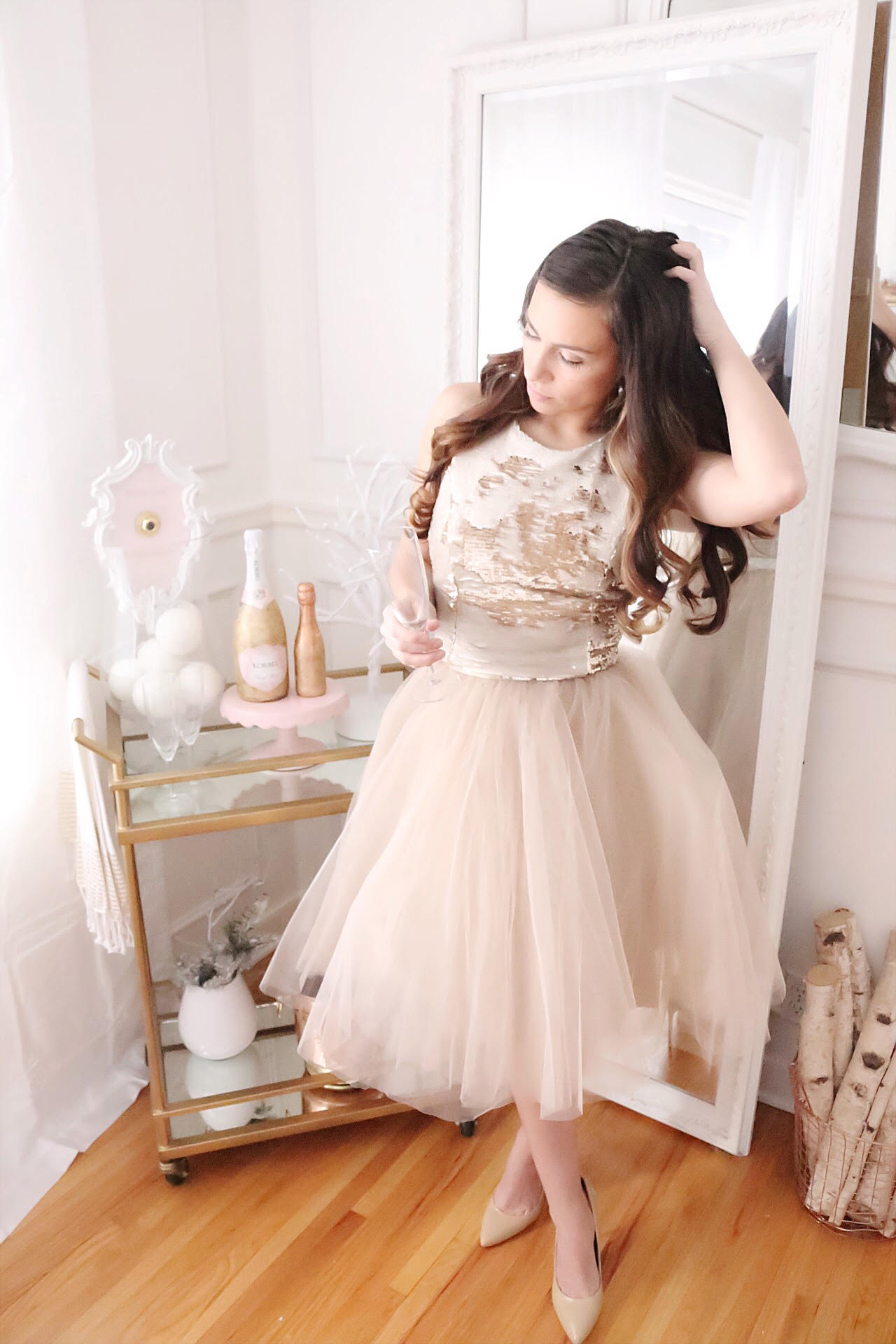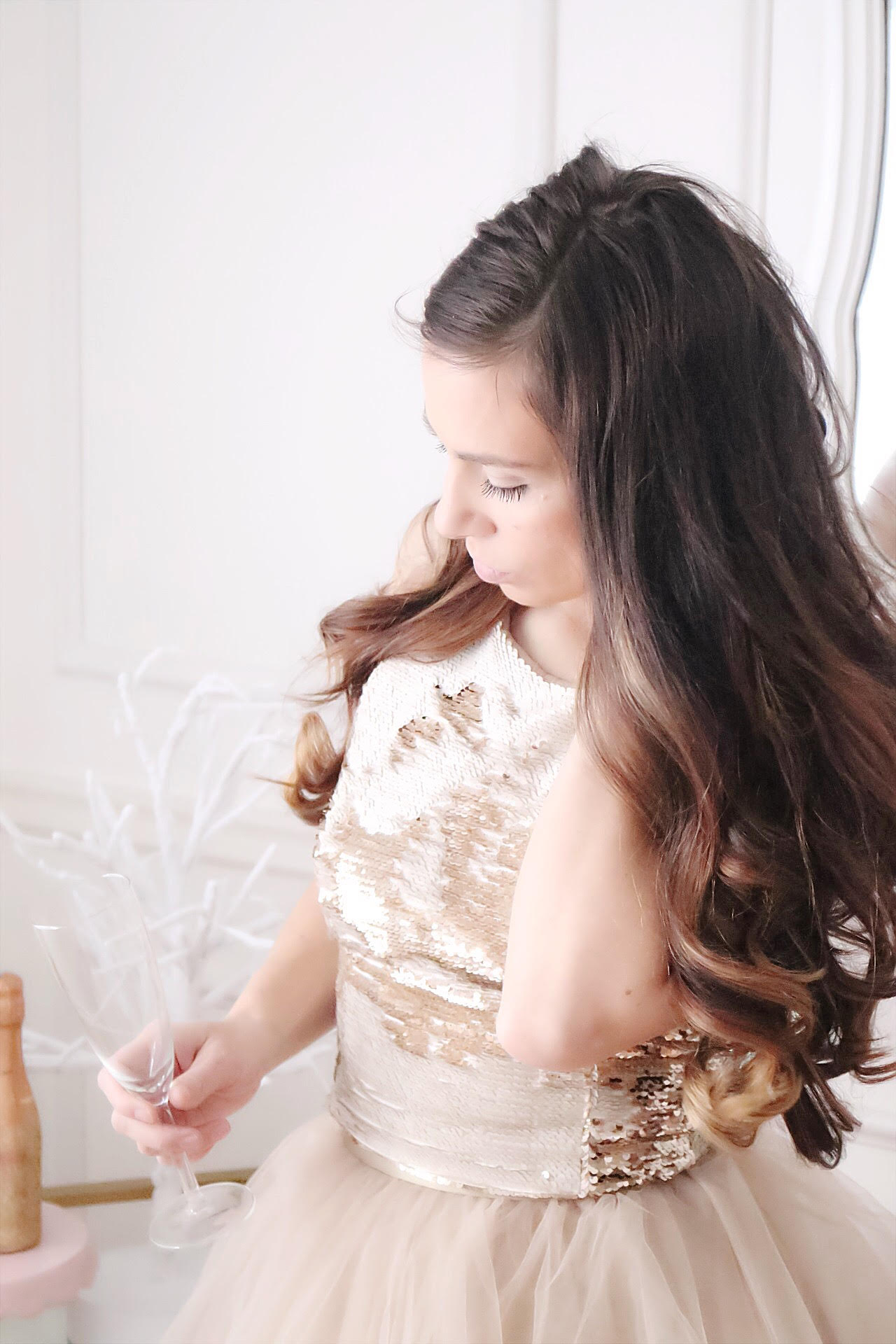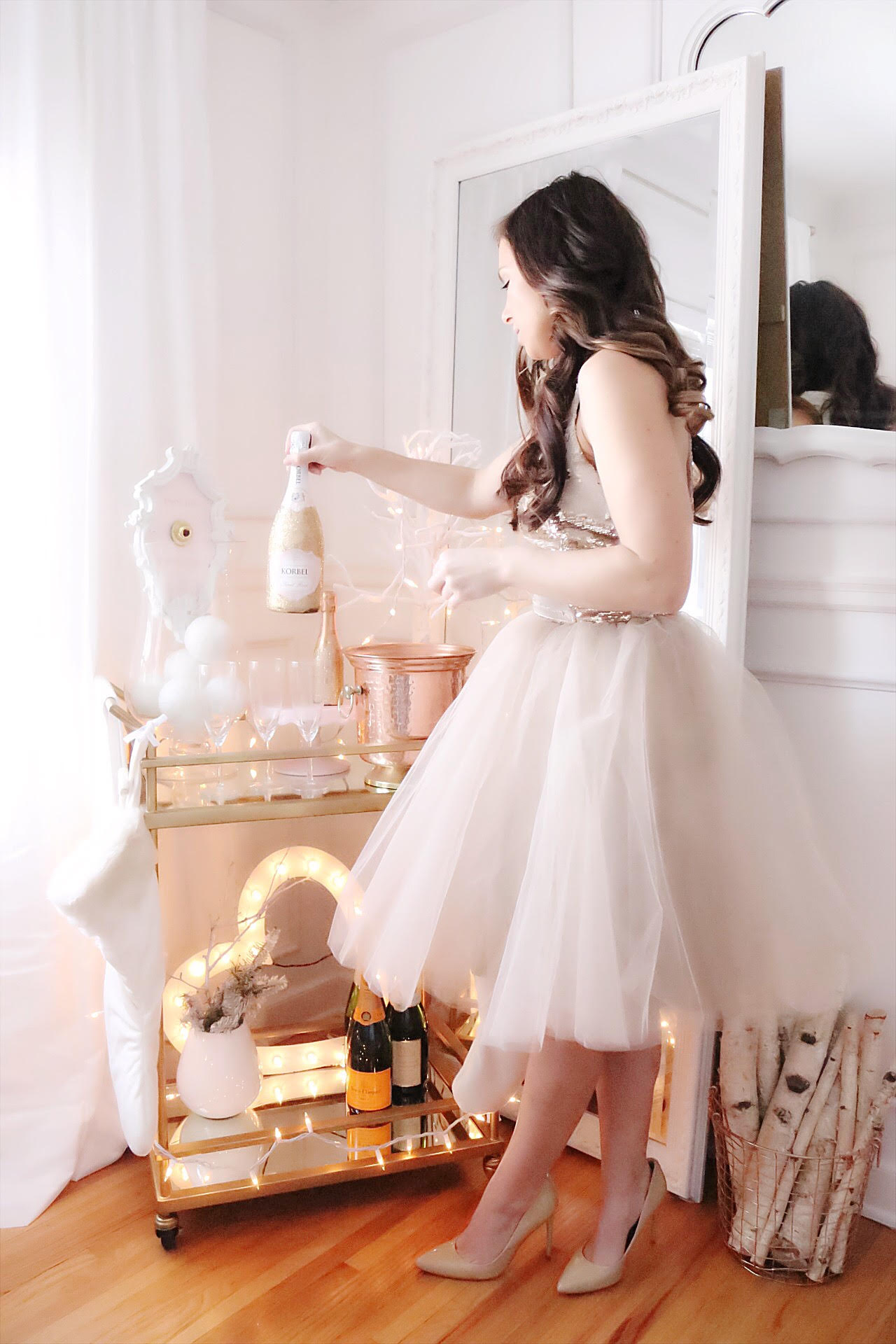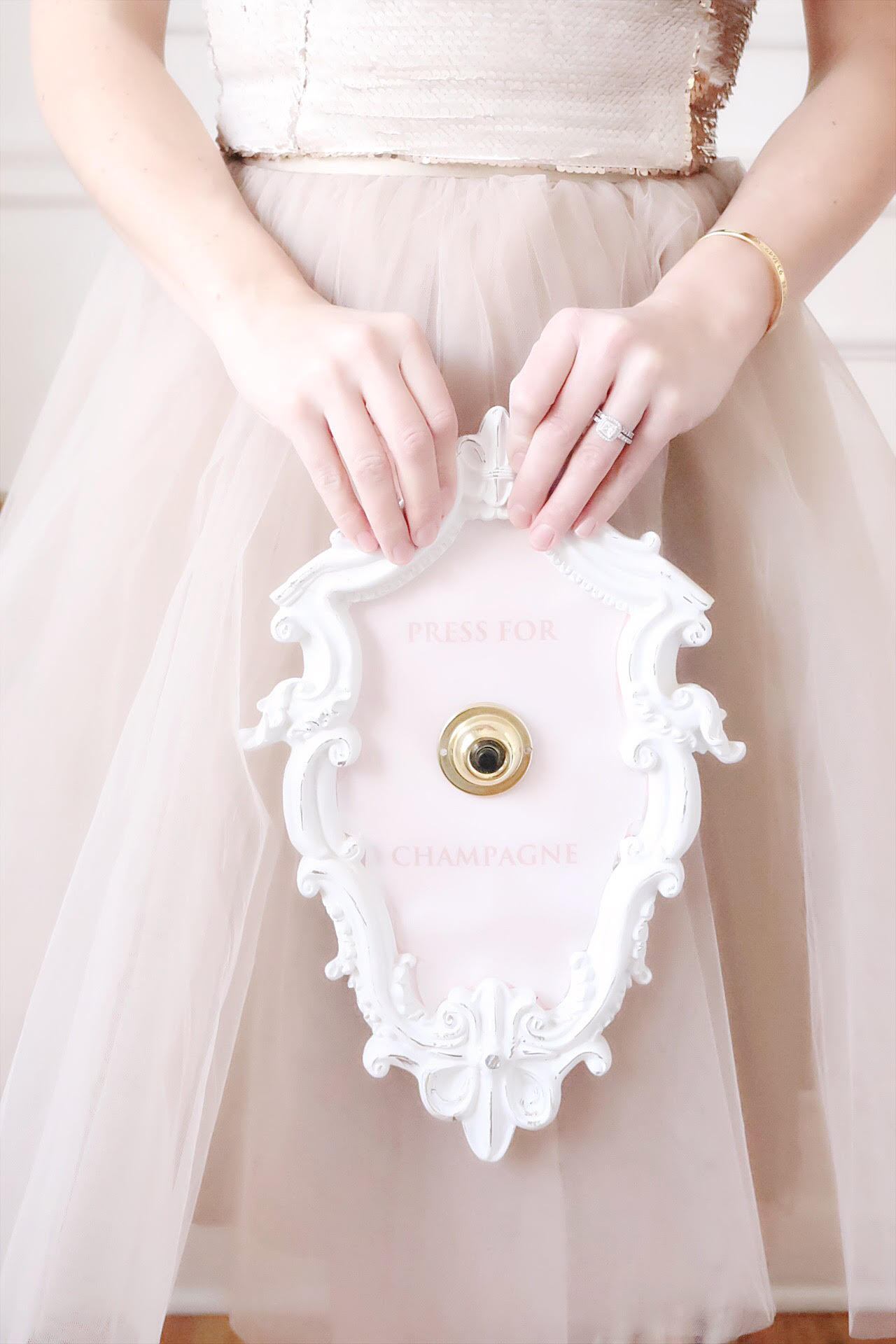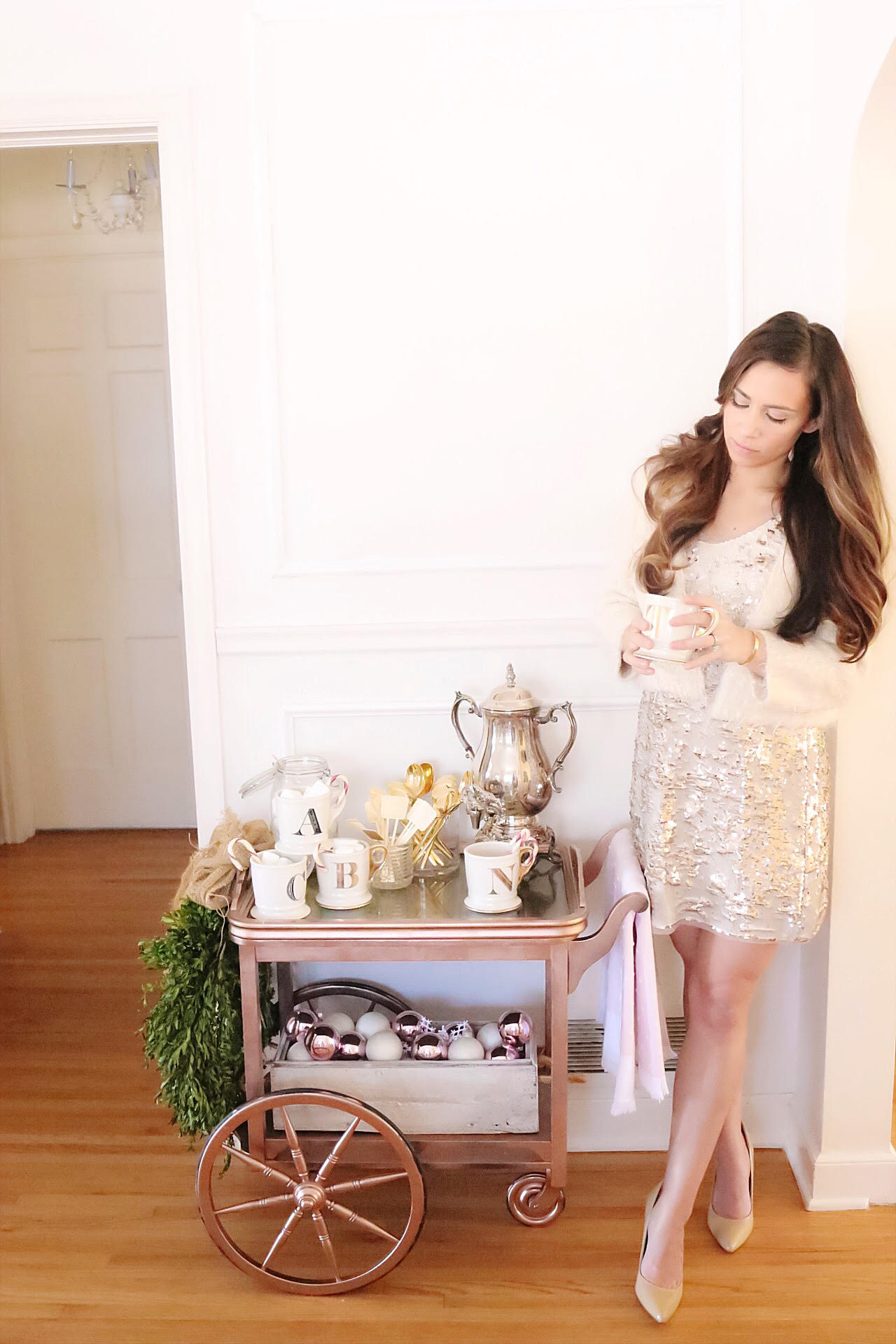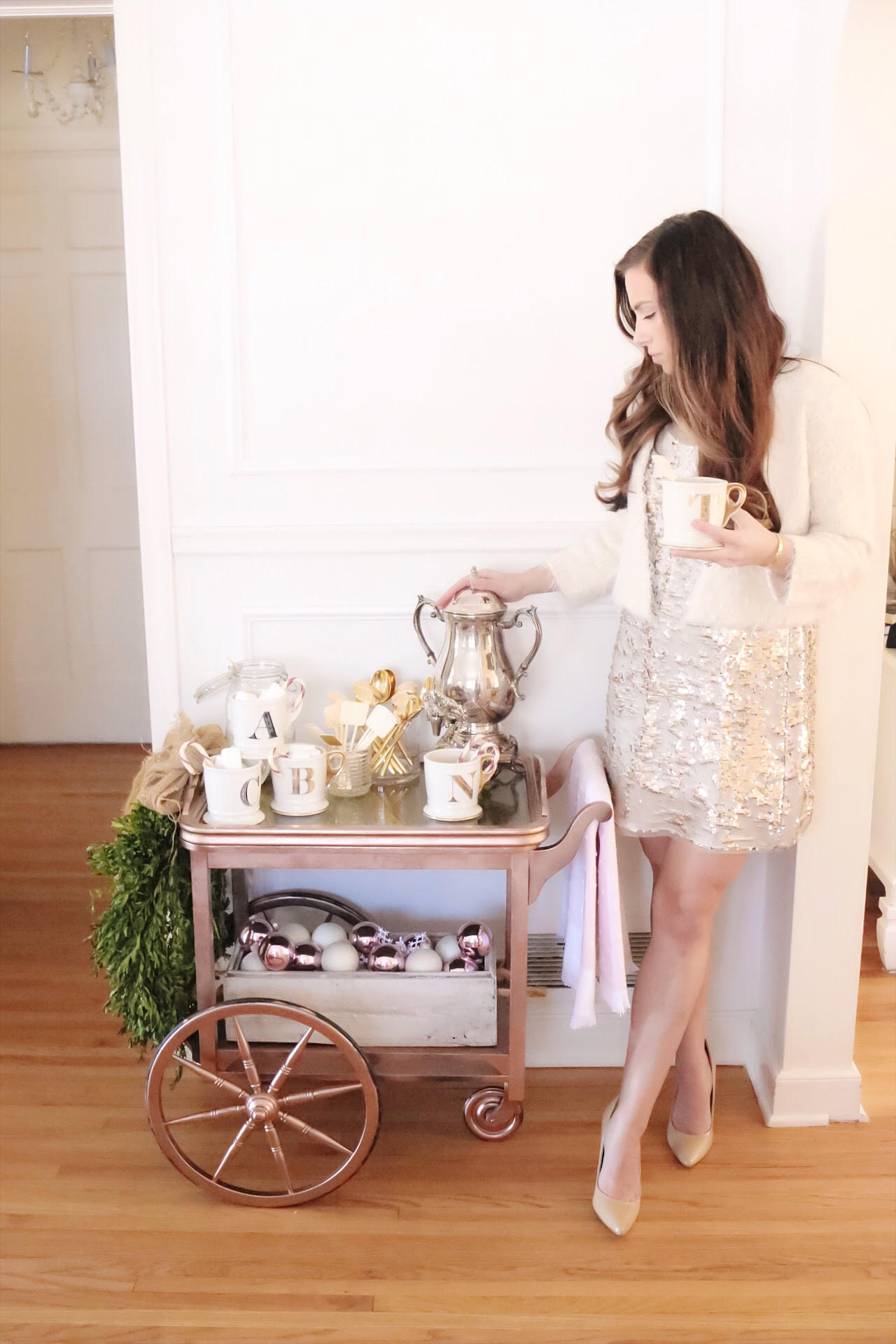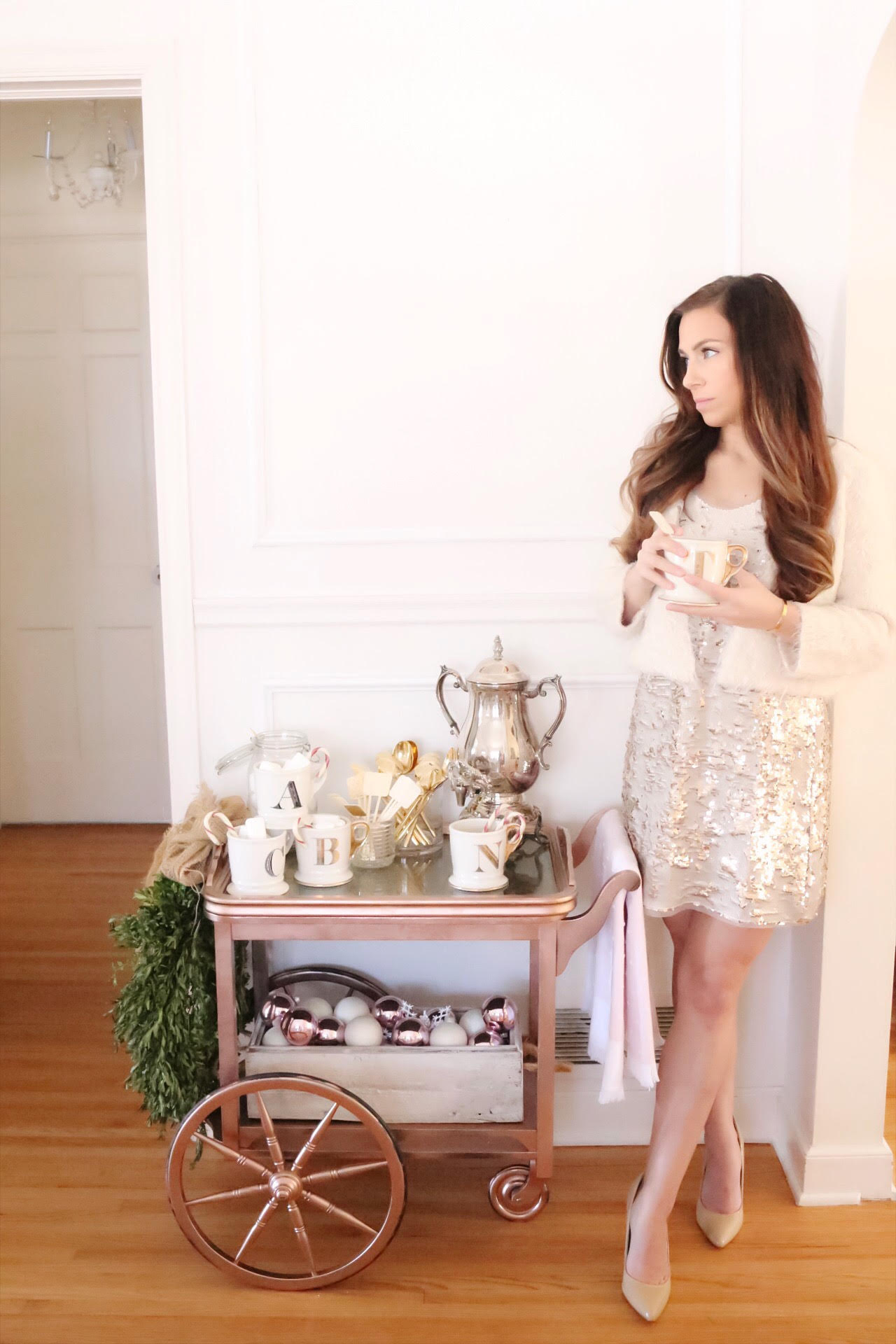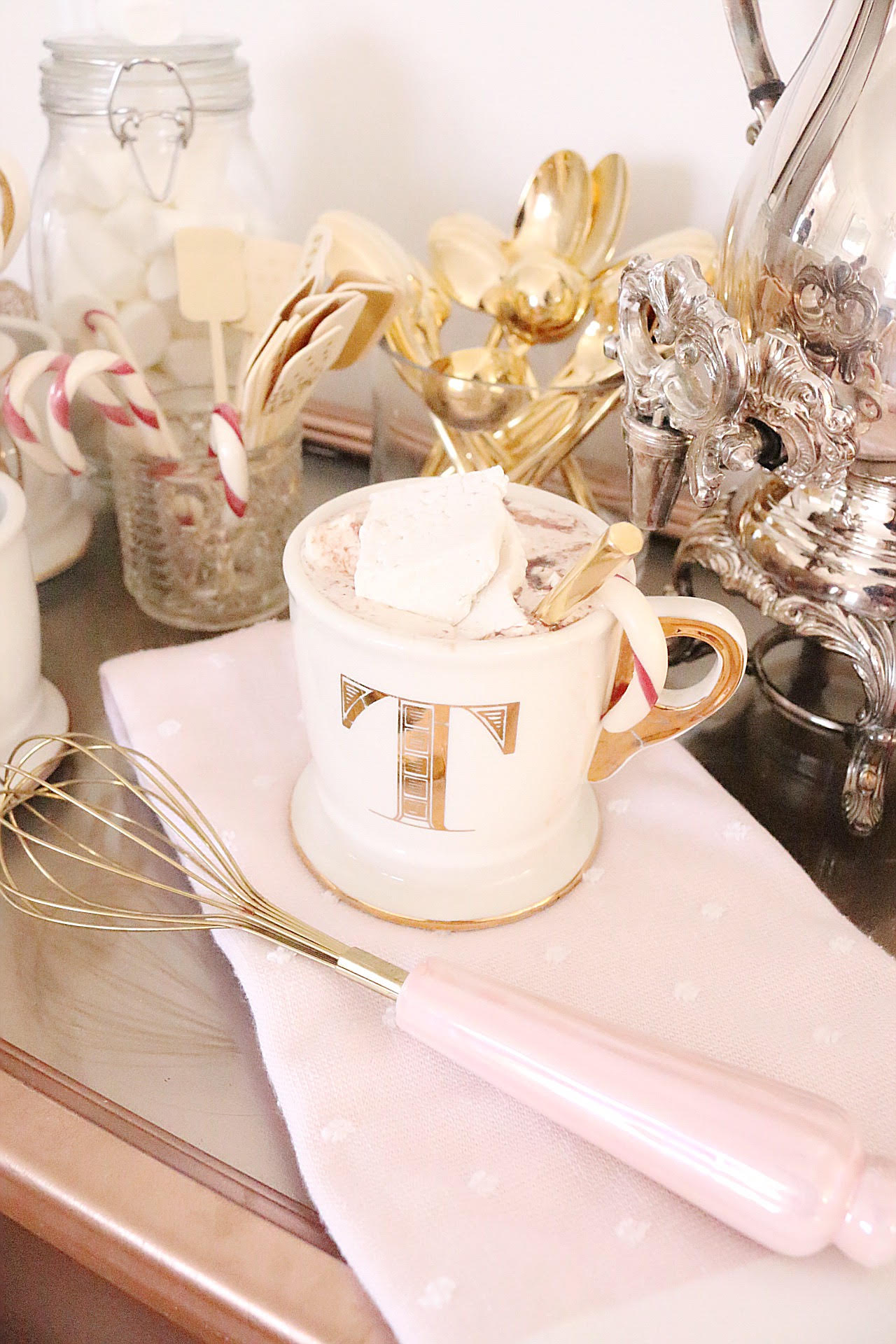 Outfit #1
Top: similar / Tulle Skirt: here / Shoes: similar
Outfit #2
Sweater: here / Dress: here/ Shoes: similar
![](/content/images/2016/10/Signature.png)
Hot Chocolate Recipe (similar to the Bon Appetite recipe):
Ingredients
4 SERVINGS
3 tablespoons cocoa powder (preferably Dutch-processed), plus more for serving
3 cups of vanilla coconut milk or whichever milk you prefer.
6 ounces semisweet chocolate, finely chopped
3 tablespoons granulated sugar
Bring ¾ cup water to a simmer in a medium saucepan over medium-high heat. Whisk in 3 Tbsp. cocoa powder until no lumps remain, then add vanilla coconut milk and return to a simmer. Whisk in chocolate and sugar and cook, whisking frequently, until mixture is smooth and creamy and chocolate is melted, about 5 minutes.
Divide hot chocolate among mugs. Top with homemade marshmallows (recipe below), a candy cane and dust with cocoa powder.
Martha Stewart's Homemade Marshmallows:
INGREDIENTS
Vegetable oil, for brushing
4 envelopes unflavored gelatin (3 tablespoons plus 1 1/2 teaspoons)
3 cups granulated sugar
1 1/4 cups light corn syrup
1/4 teaspoon salt
2 teaspoons pure vanilla extract
1 1/2 cups confectioners' sugar
DIRECTIONS
Brush a 9-by-13-inch glass baking dish with oil. Line with parchment, allowing a 2-inch overhang on the long sides. Brush parchment with oil; set aside.
Put granulated sugar, corn syrup, salt, and 3/4 cup water into a medium saucepan. Bring to a boil over high heat, stirring to dissolve sugar. Cook, without stirring, until mixture registers 238 degrees on a candy thermometer, about 9 minutes.
Meanwhile, put 3/4 cup cold water into the bowl of an electric mixer; sprinkle with gelatin. Let soften 5 minutes.
Attach bowl with gelatin to mixer fitted with the whisk attachment. With mixer on low speed, beat hot syrup into gelatin mixture. Gradually raise speed to high; beat until mixture is very stiff, about 12 minutes. Beat in vanilla. Pour into prepared dish, and smooth with an offset spatula. Set aside, uncovered, until firm, about 3 hours.
Sift 1 cup confectioners' sugar onto a work surface. Unmold marshmallow onto confectioners' sugar; remove parchment. Lightly brush a sharp knife with oil, then cut marshmallow into 2-inch squares. Sift remaining 1/2 cup confectioners' sugar into a small bowl, and roll each marshmallow in the sugar to coat.