This post was sponsored by Walmart and contains affiliated links.
It's August and that means back to school shopping! Walmart is a great place to find kids clothing for the new school year! They have so many options from backpacks, to dresses to shoes. Walmart kid fashion makes going back to school easy and affordable. I've made it even easier to shop at Walmart because I've rounded up some of my favorite items from both boys and girls.
My favorite has to be the camo shorts or this Star Wars backpack and of course these joggers
Backpacks and shoes:

Tops:

Jackets:

Bottoms: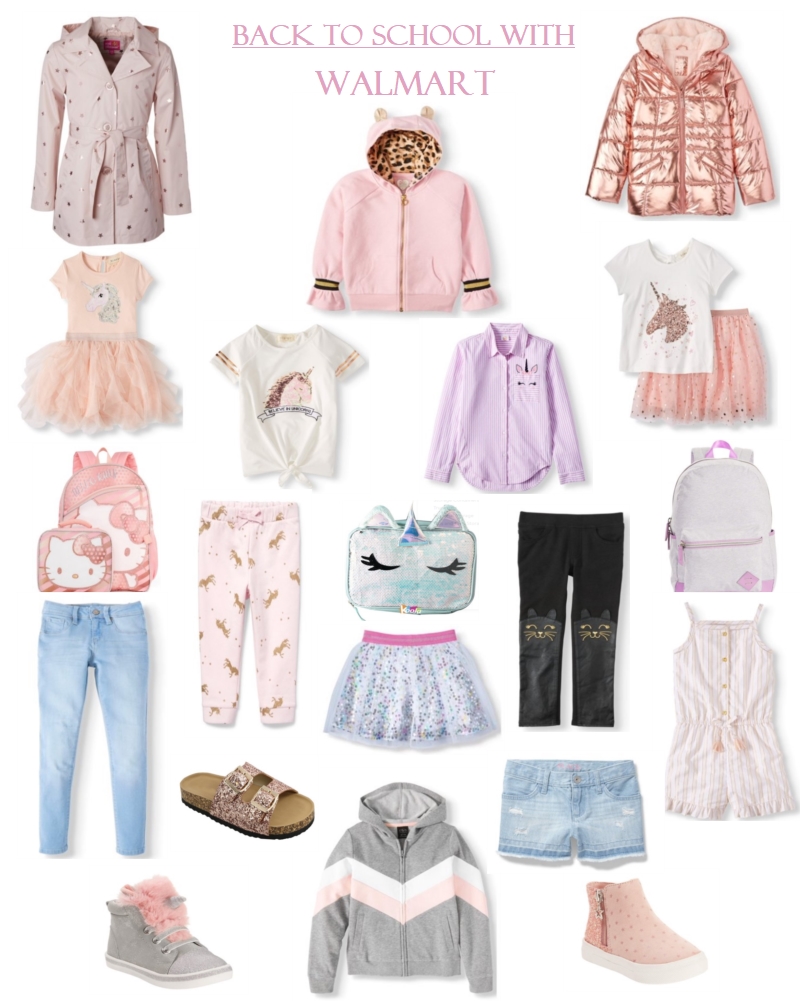 My favorites have to be the pink trench coat with the gold stars and the leopard hooded zip up! Oh and that adorabe unicorn button up shirt!
Backpacks and Shoes:

Dresses and Tops:

Jackets and Coats:

Bottoms:

(This post contains affiliate links for your shopping convenience.)