Happy Wednesday! Today, I'm sharing my experience with Home Chef! Home Chef is a meal delivery service that is delivered right to your door step with all the ingredients and recipes to create a delicious meals and it's even more affordable than if you bought all the ingredients at the grocery store. Let me tell you, Home Chef is for everyone, but busy moms...this is amazing!
Camden and Bella were so excited when the box was delivered to our doorstep. They wanted to open the box right away and help me whip up dinner. As a busy mom, I have to say that opening a box that was filled with all the ingredients and directions that I needed was so nice! It took all the work out of figuring out what to make for dinner, grocery shopping and making sure I didn't forget all the ingredients.
Honestly, it was so nice to have all the ingredients, the exact amount of everything already figured out and the recipe/directions were so easy to follow. It gives the exact steps on everything and all the pots and pans you will need. No planning at all!
The best part (which is sometimes the hardest part of cooking) is that everything was done at the same time.
So now what everyone is waiting for. How was the meal? It was delicious! It was a meal that we would have ordered at a restaurant and it was so easy to make at home. Camden and Bella loved it all too.
You can try Home Chef too and all my readers get $30 off their first order!! Just click here and use the code: DAYDREAM. (By clicking on the link, it should automatically put the discount in.)
I included our photos of our preparation and a fun video below!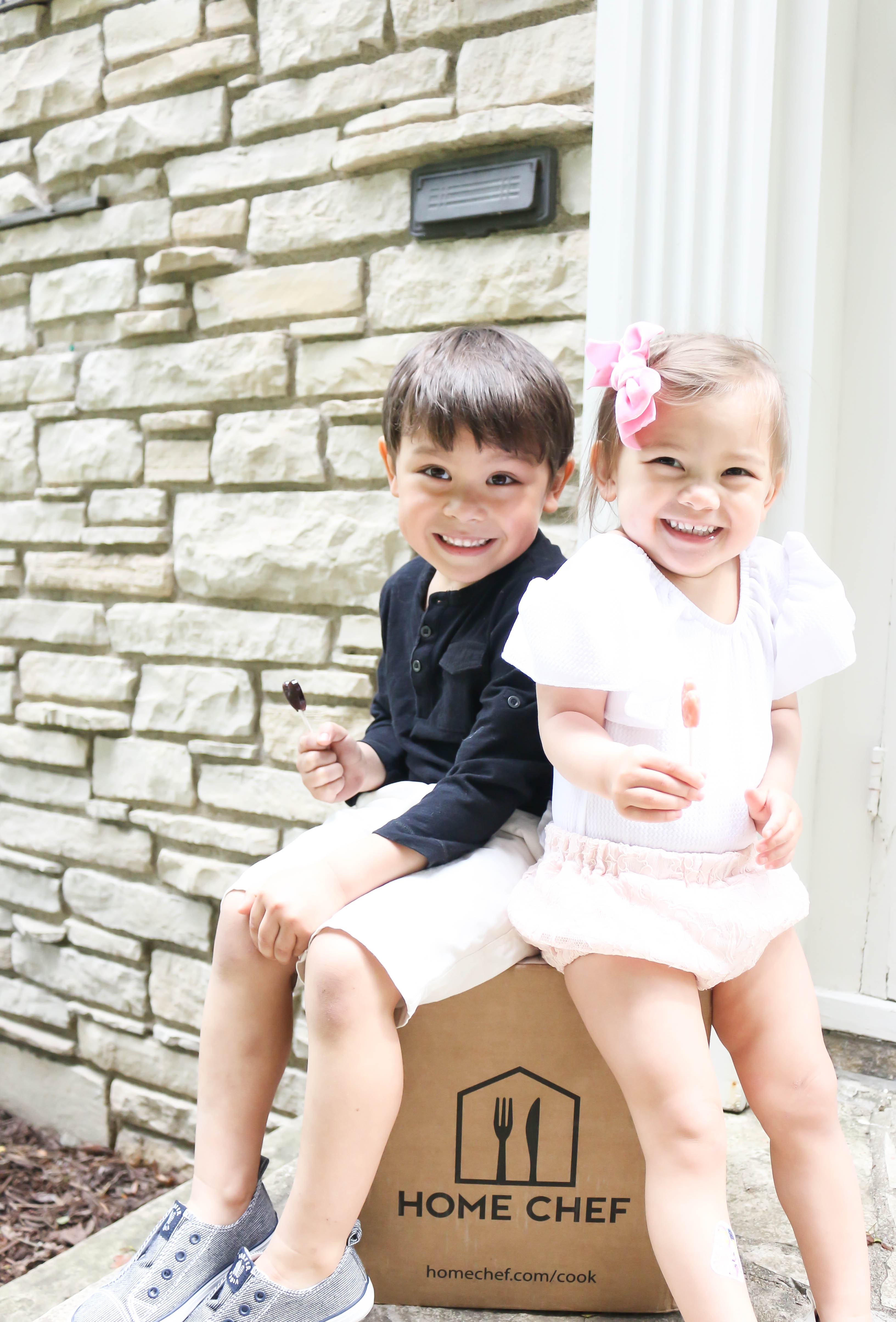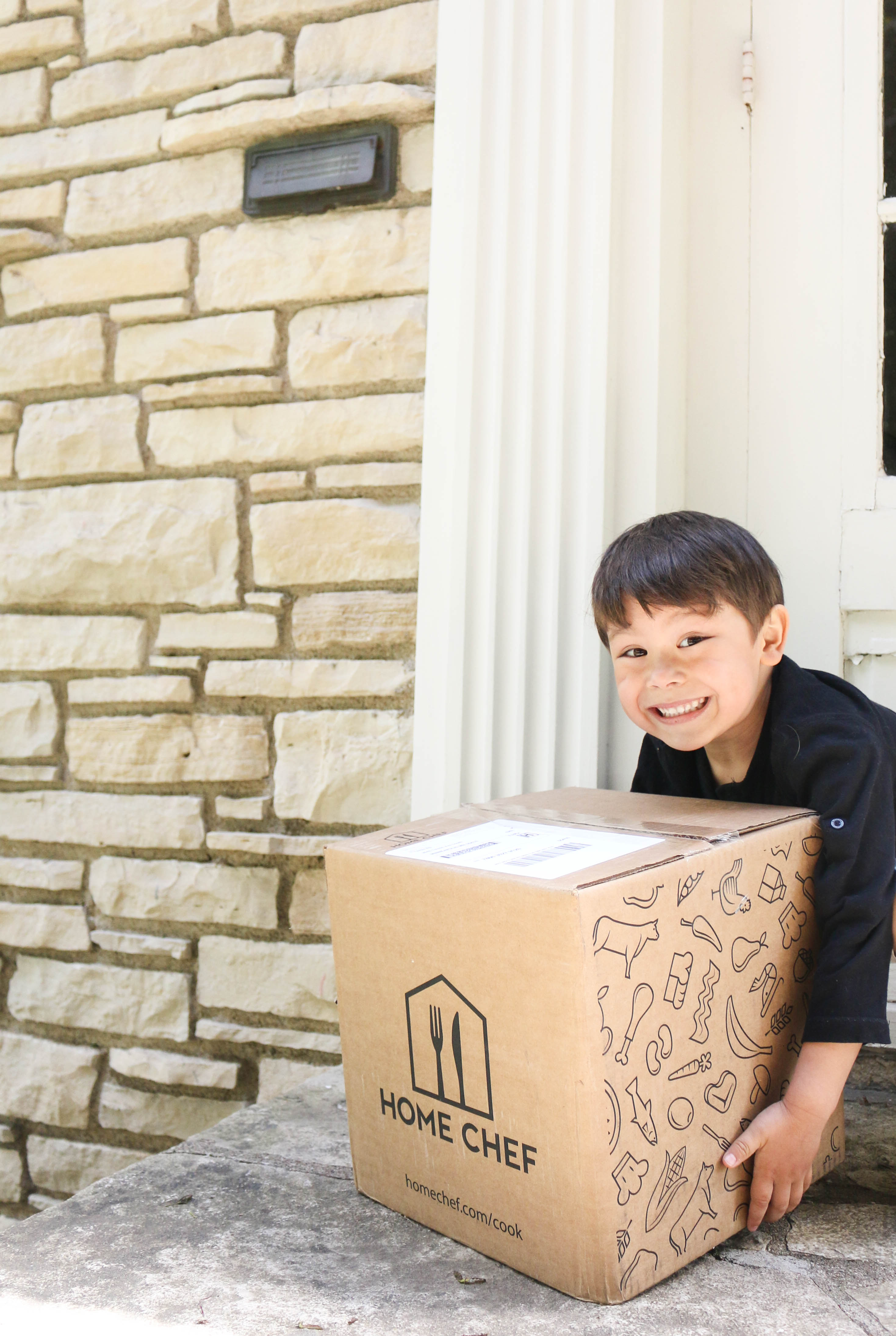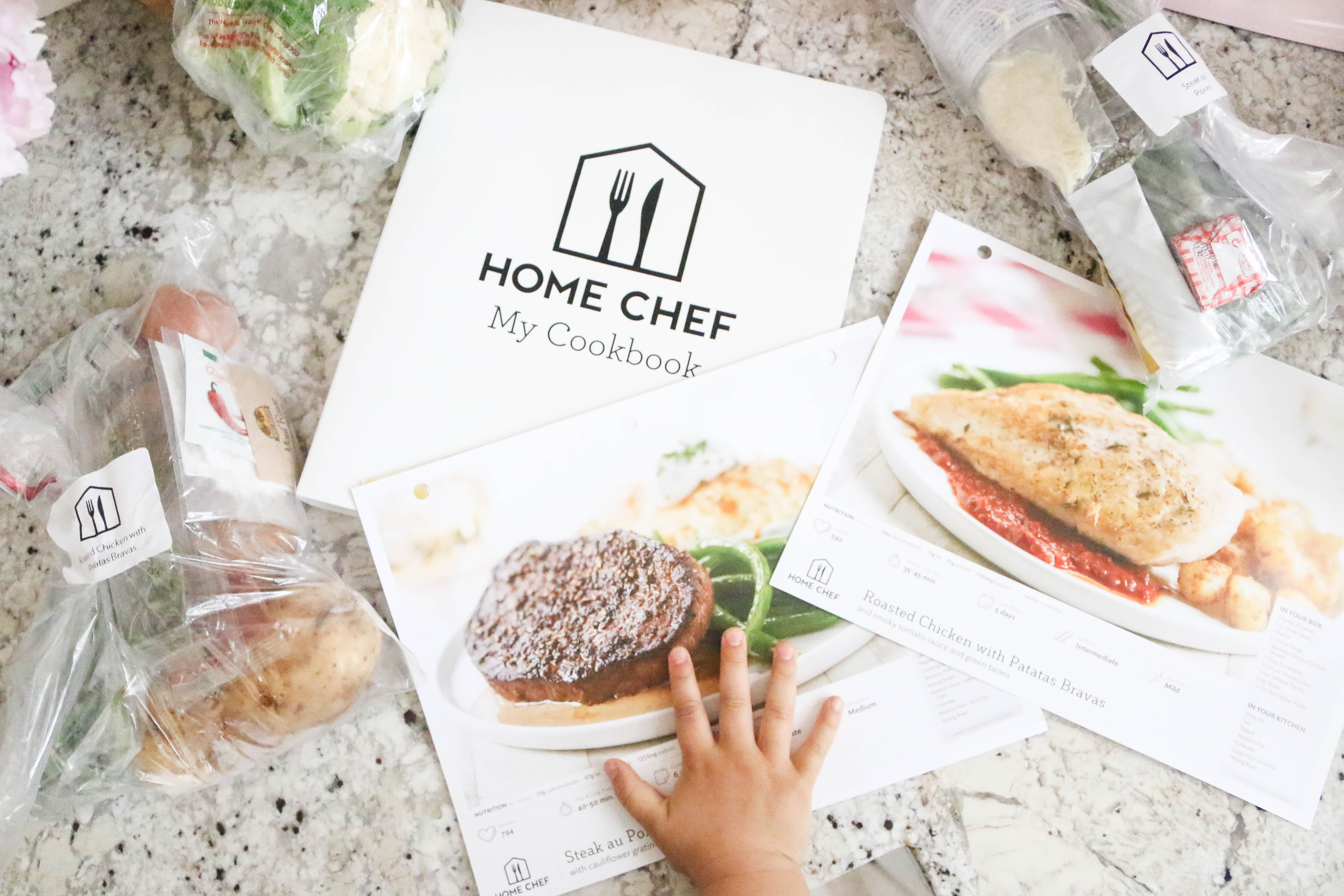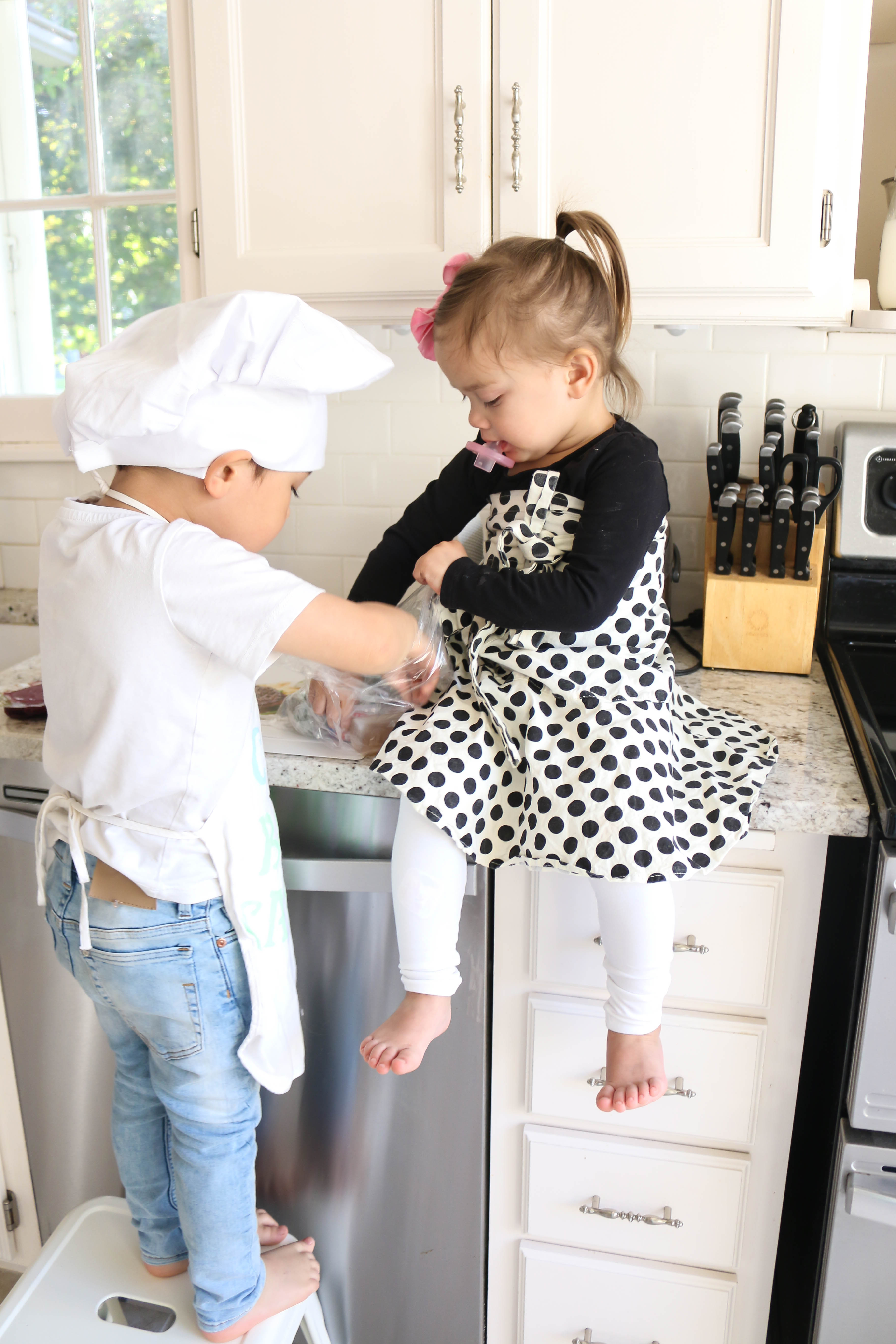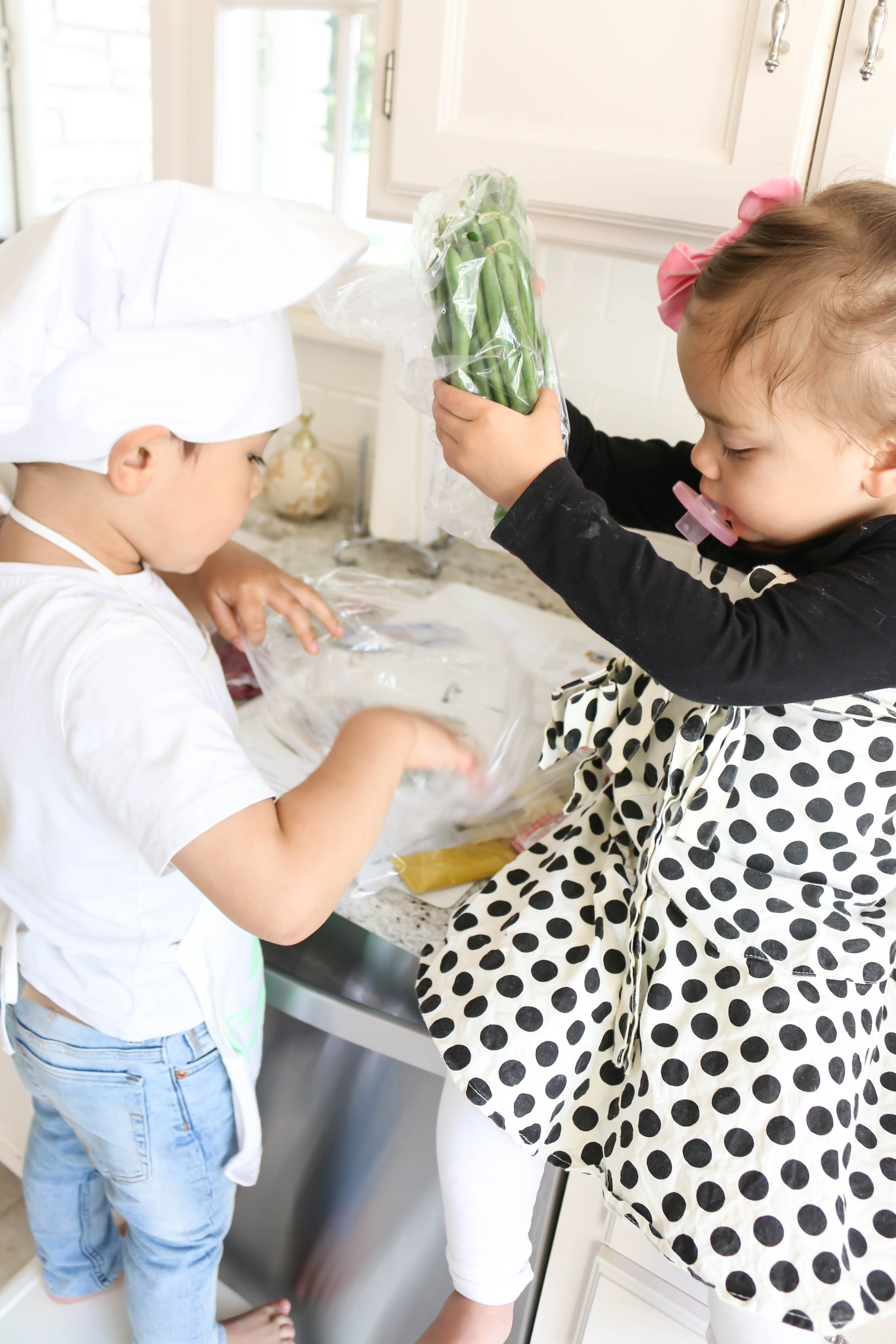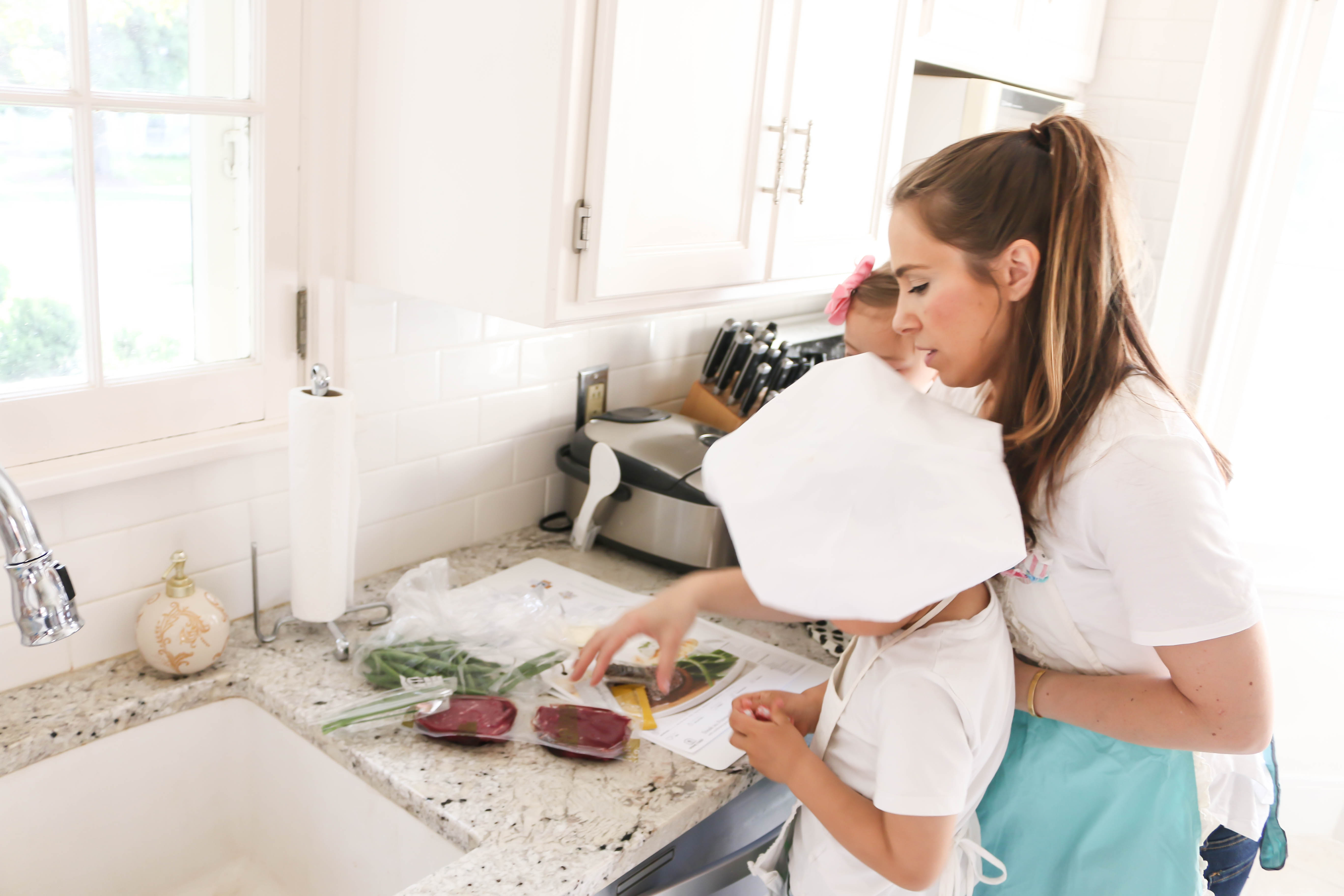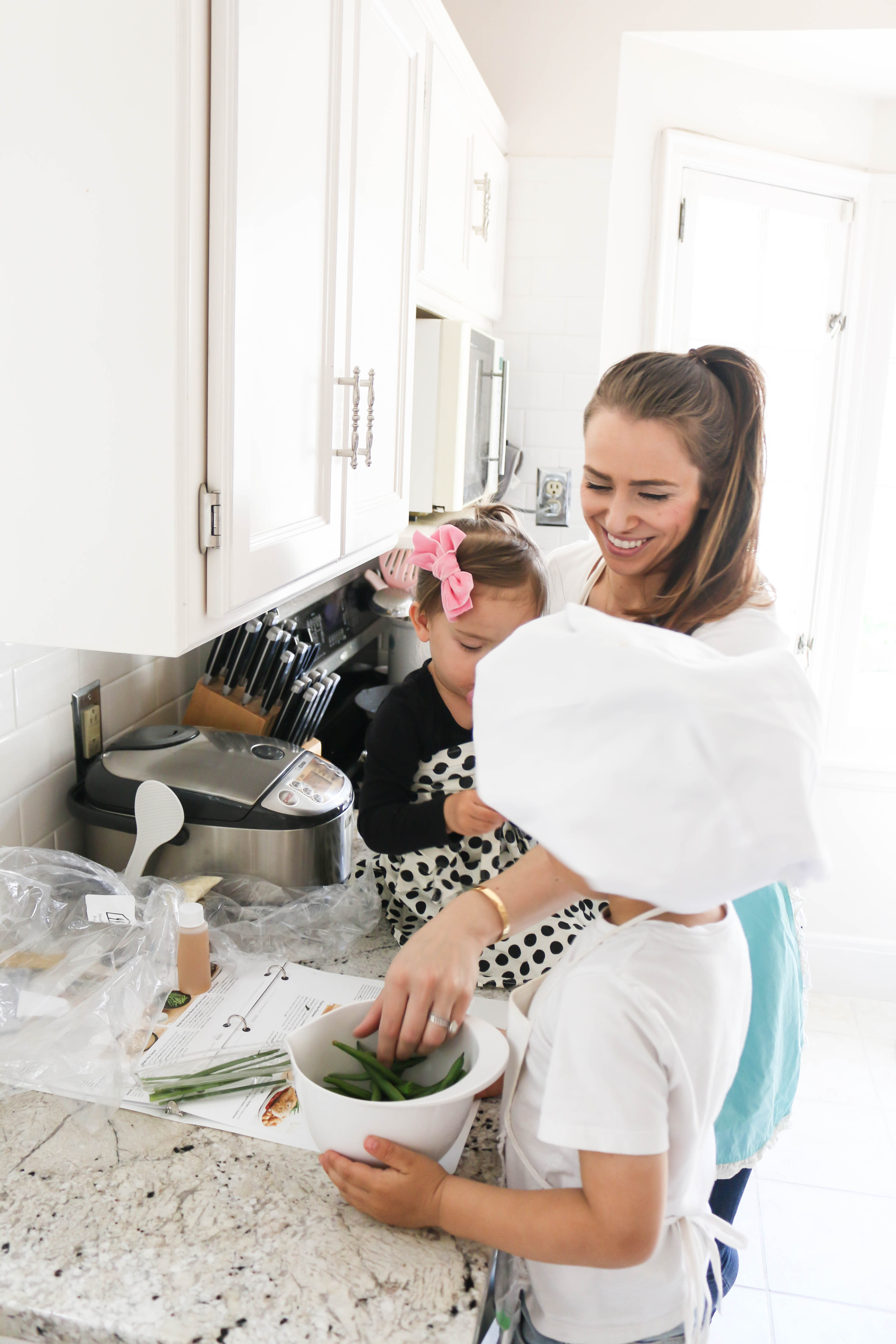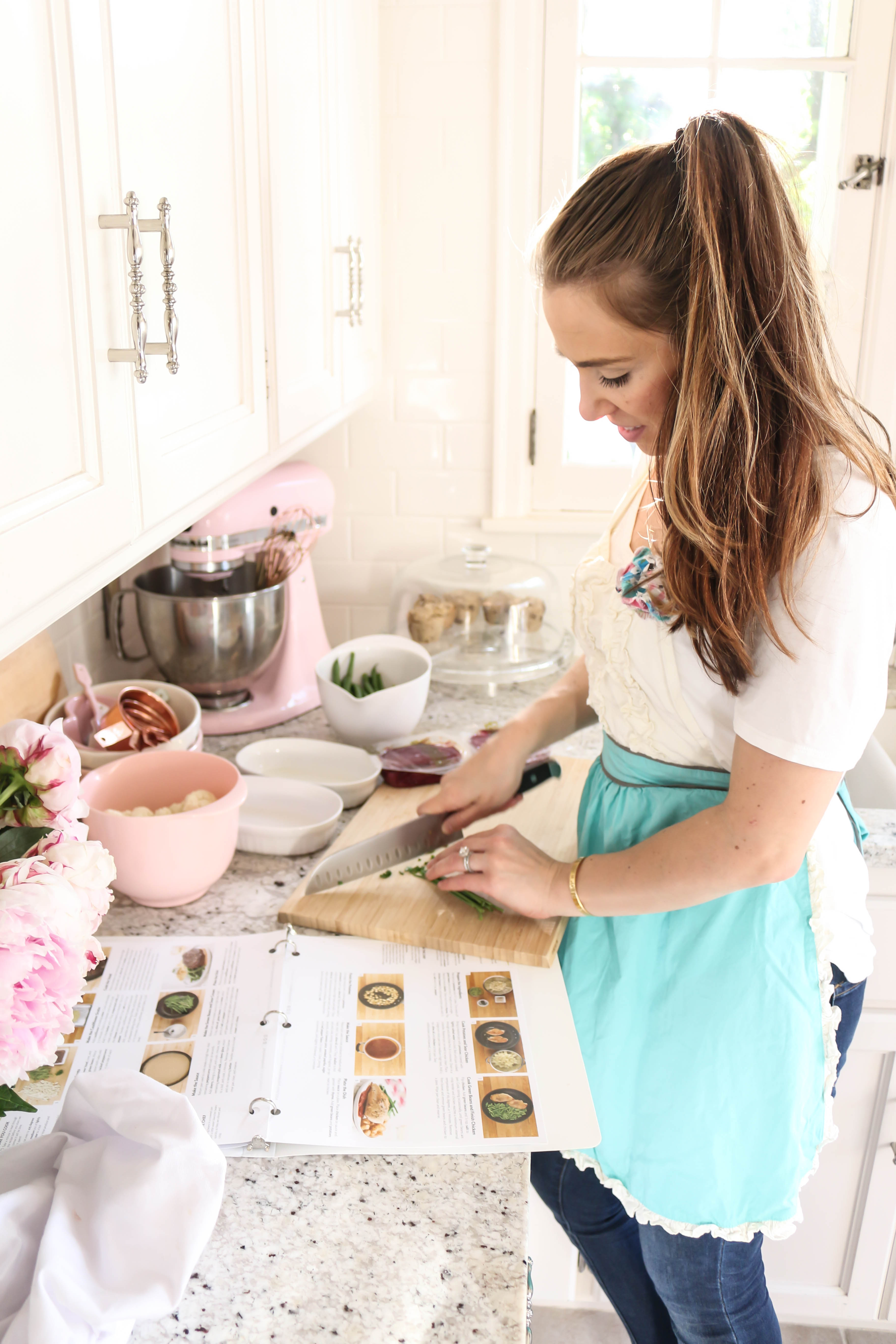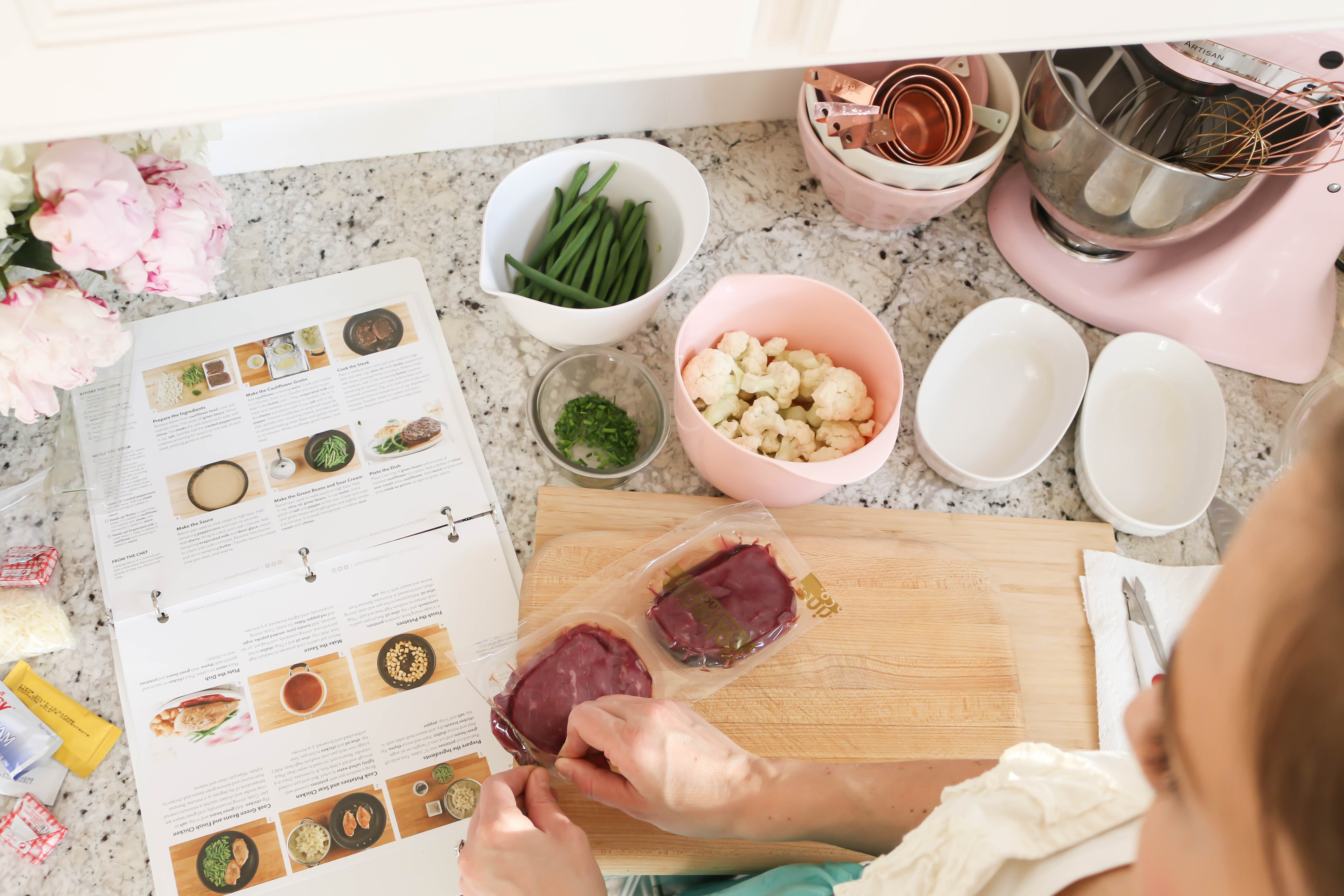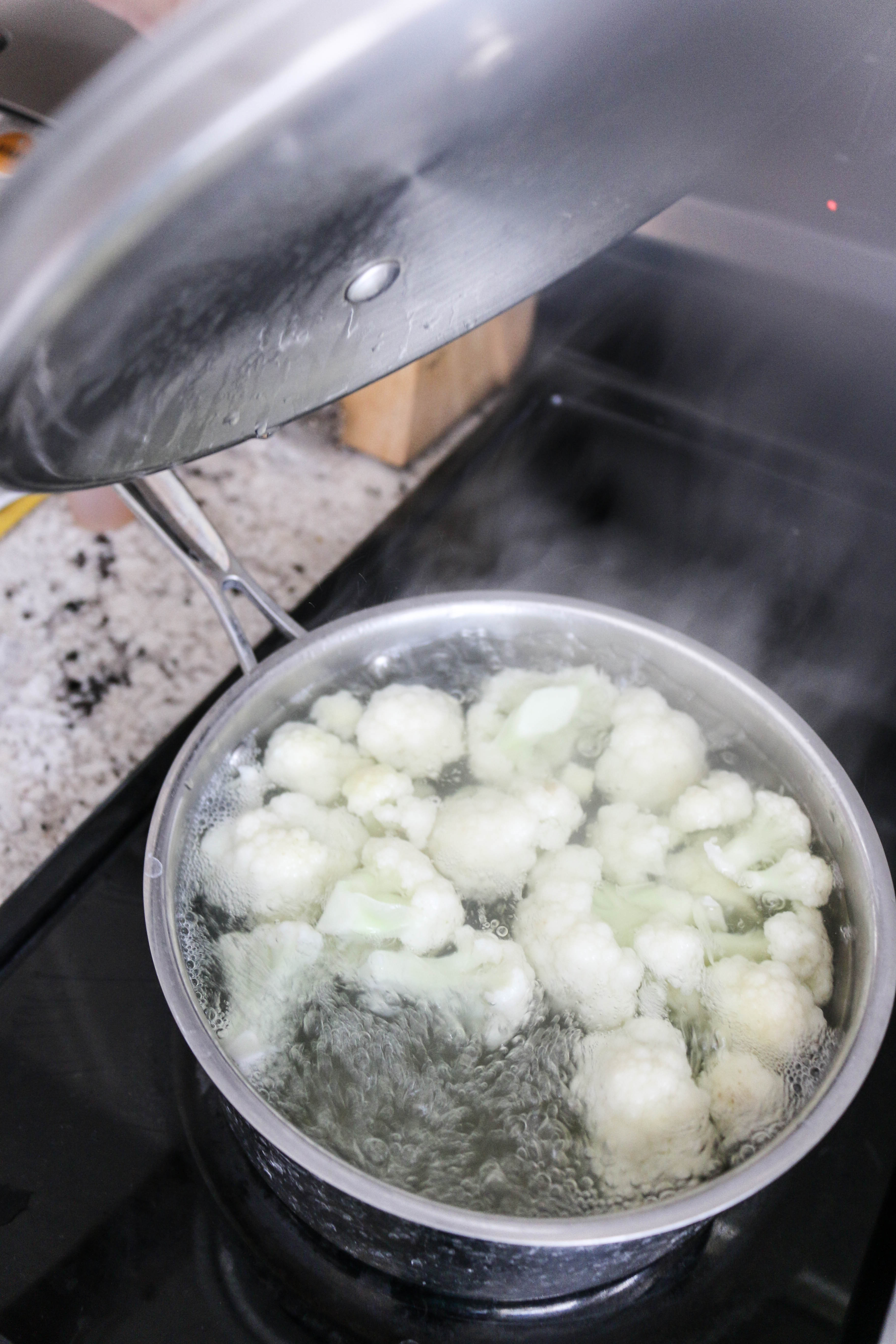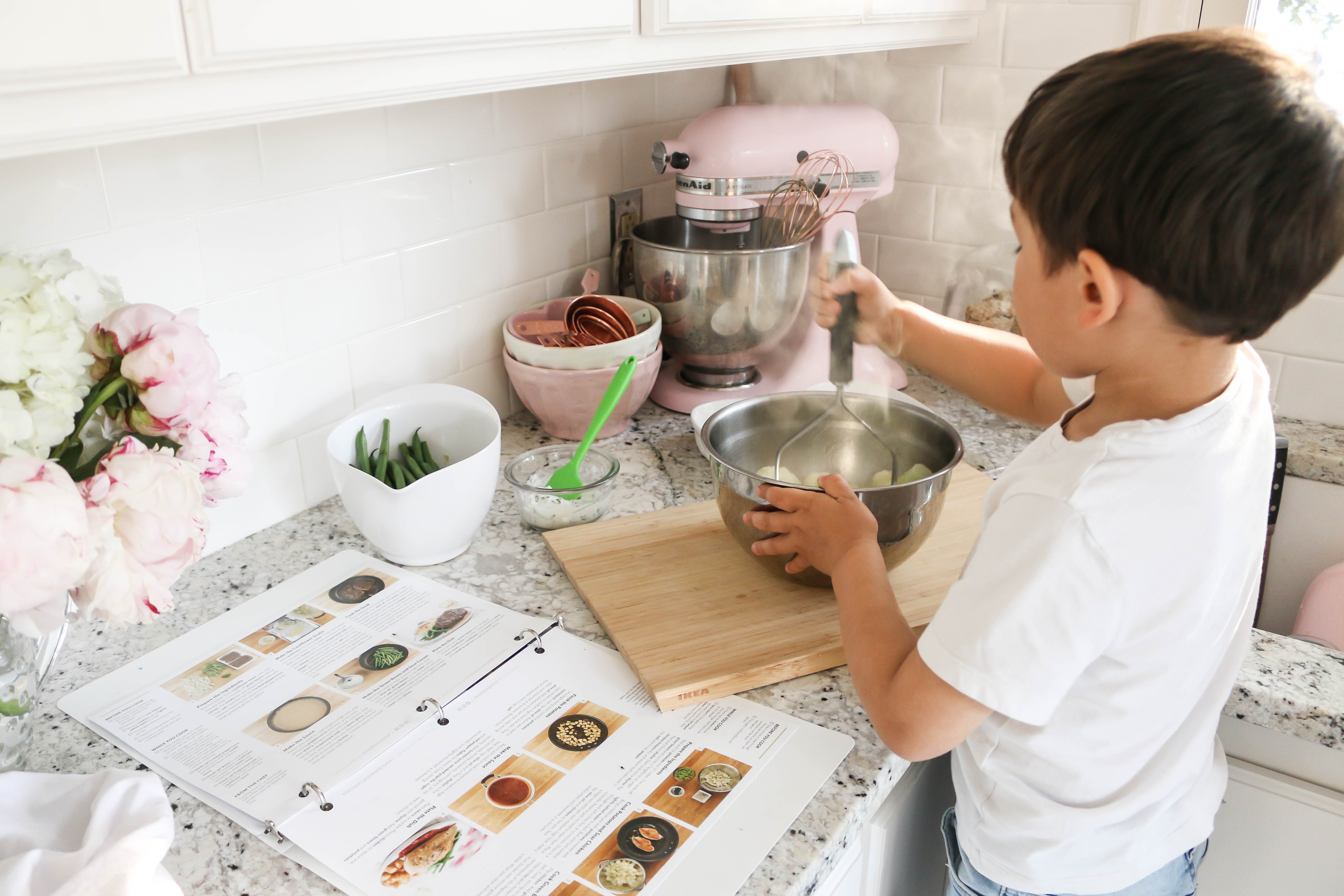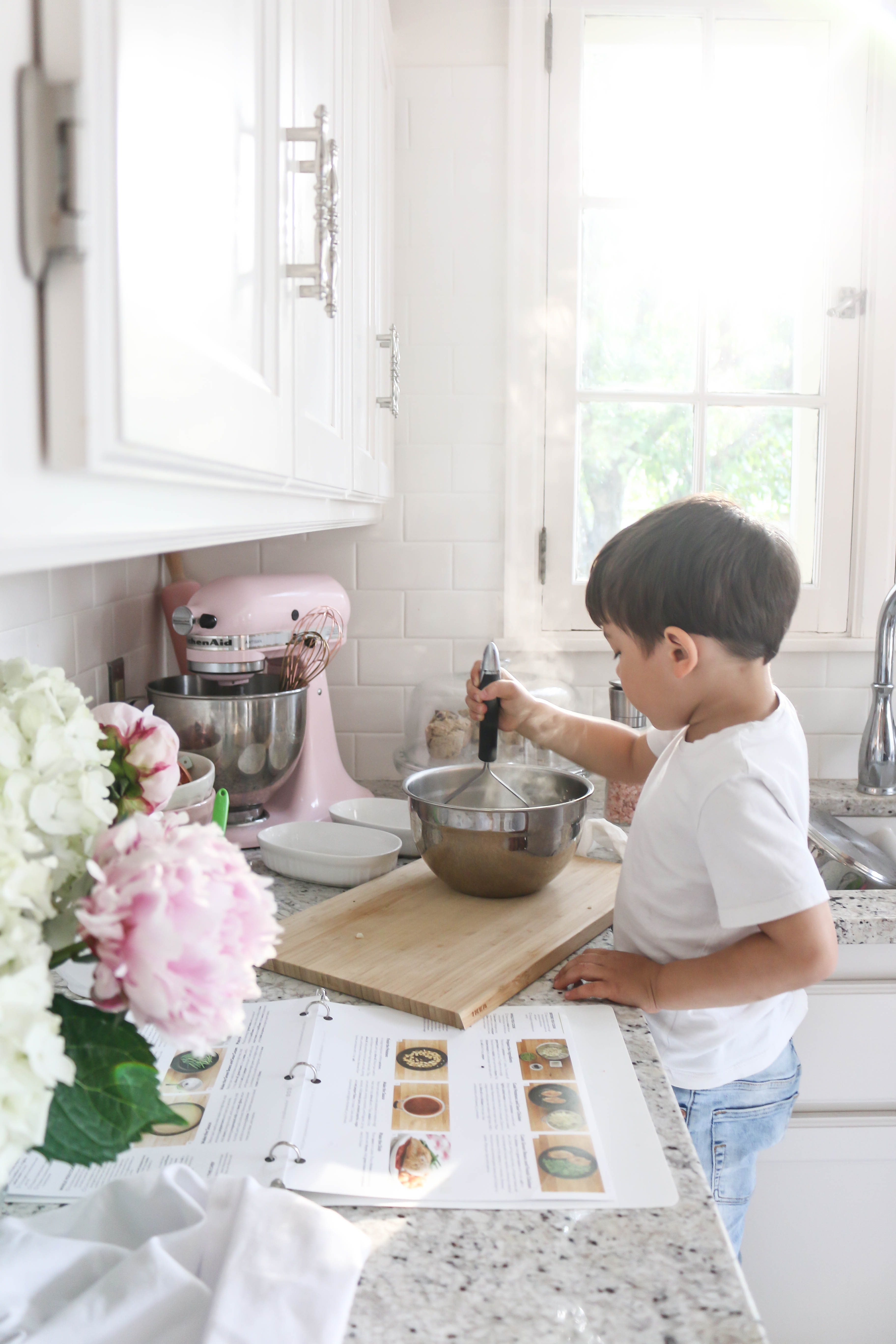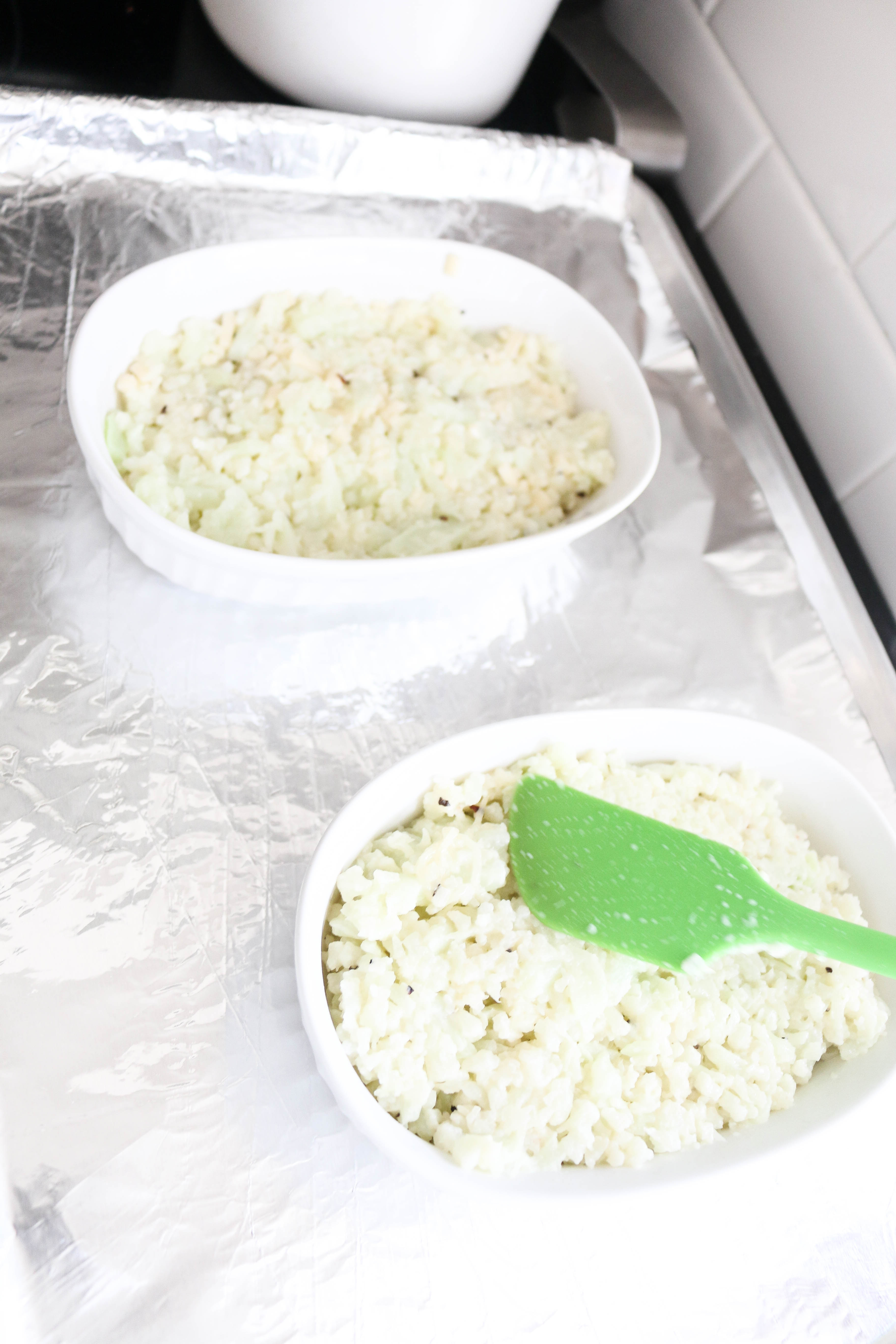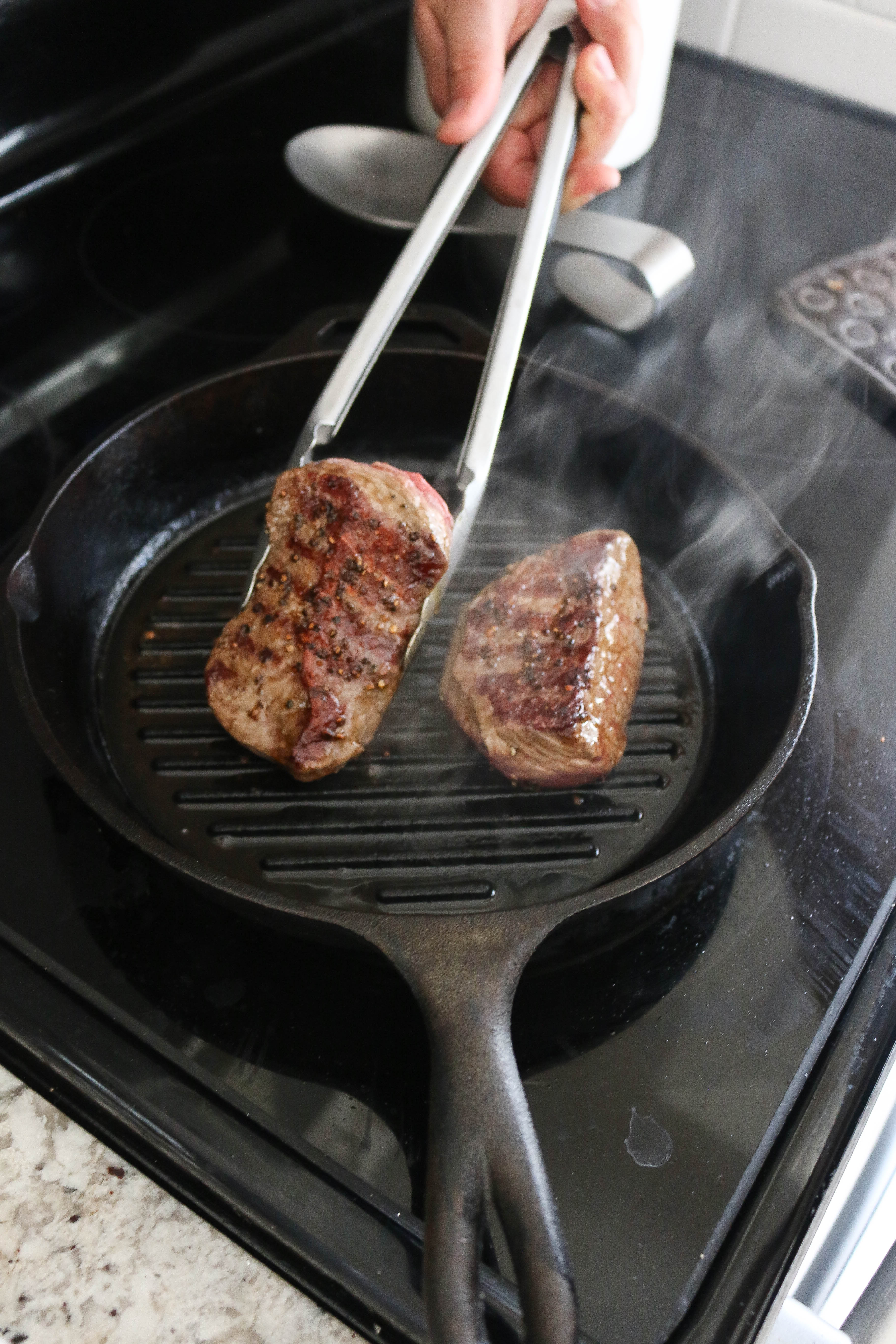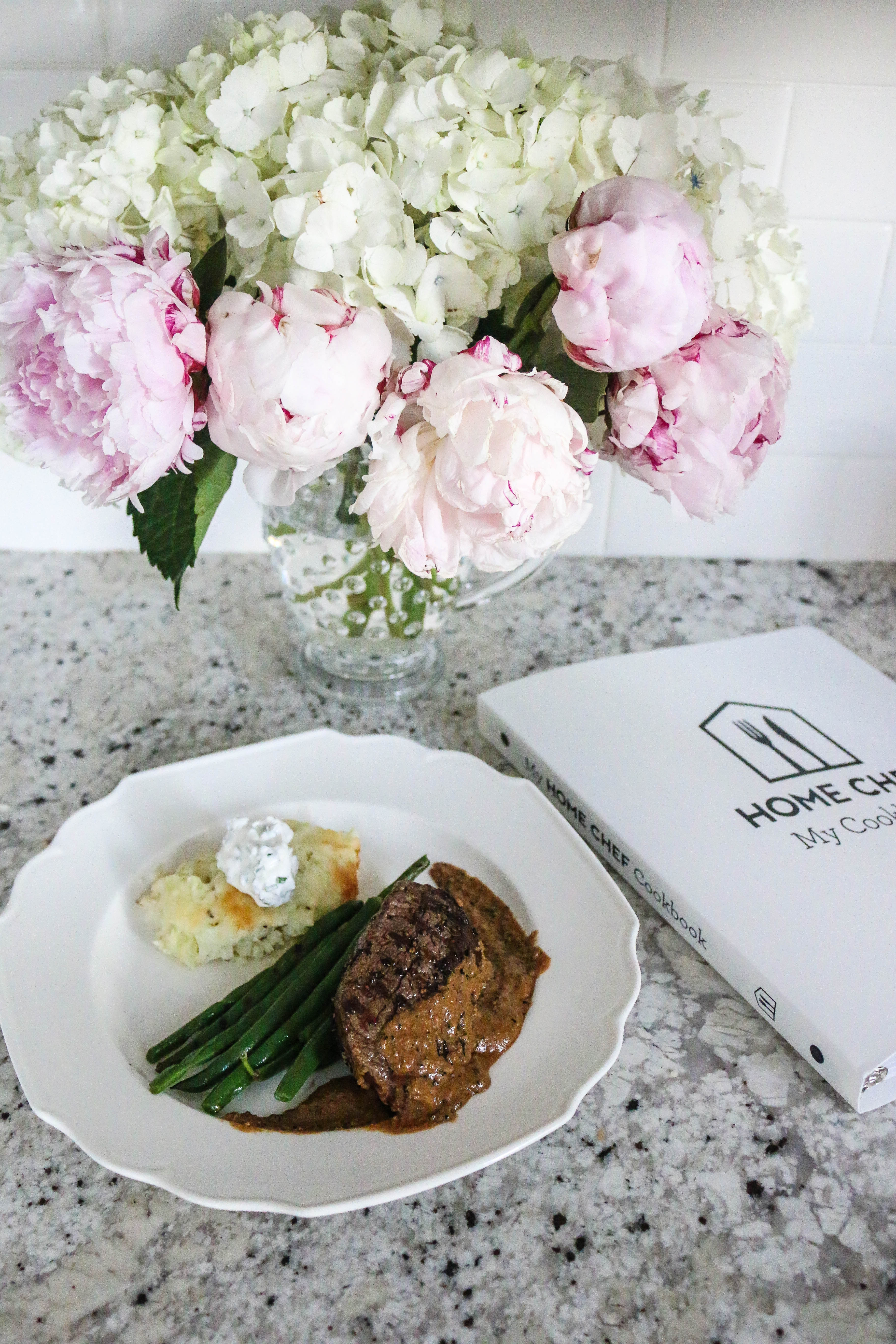 *This video was sponsored by Home Chef.
*This post was sponsored by Home Chef. All thoughts and comments are my own.