This is a sponsored post with Walmart.com. All thoughts and opinions are of my own. This post does contain affiliated links where I can make a small commission.
When you find out that you're pregnant, adopting or becoming a parent it's one of the biggest moments of your life. And leads up to an even bigger moment...meeting your precious baby for the very first time.
Probably one of the hardest parts of pregnancy or planning for a baby, outside of actual pregnancy or process that you go through, is figuring out all the items you need and want. There are so many options out there! For example, finding THE perfect crib that you pray your baby will sleep through the night in is a huge task!
I'm here to tell you that Walmart.com has you covered! They have so many premium and high qulity baby items. Everything from strollers and car seats, nursery items and all things baby tech. I've rounded up my favorite items below for both baby girls and baby boys from Walmart.com! You can also click here to see all their baby items!!
I love that they carry Ju-Ju-Be diaper bags! This was a must for me when Bella was a baby! These diaper bags are high quality, washable, durable and have all the pockets that you need!
I also love that you can get the Owlet Smart Sock from Walmart.com! This is an high tech item to make sure that your baby is safe while she/he sleeps! That is so huge for a parent of a baby.
Walmart.com has the HALO Bassinet! I wish they had this when Camden was a newborn! I've heard so many people rave about how well their baby sleeps in this! Trust me, there is NOTHING like sleep deprivation!
Did you know that when you shop at Walmart.com, you get free shipping on orders of $35 or more and free returns! You can also shop online and pickup in store!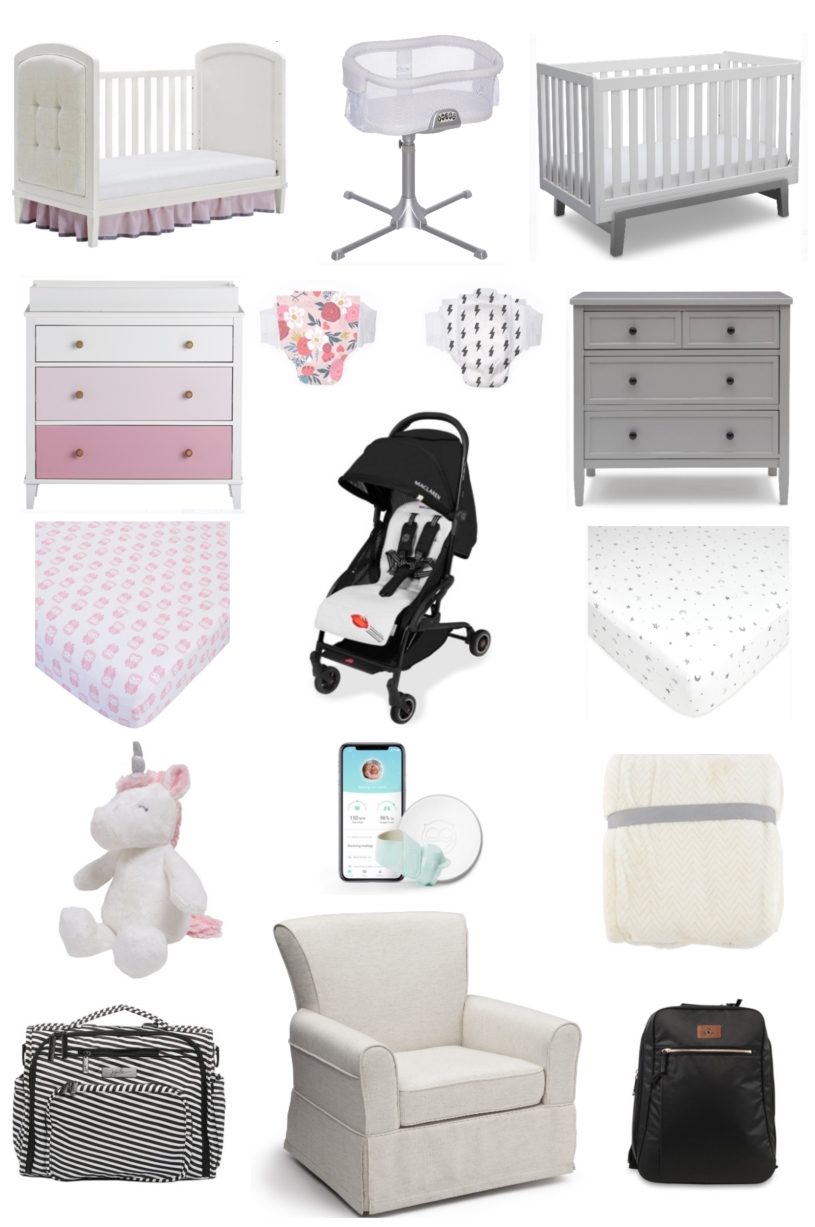 Baby Furniture:

Nursery Items:

Baby Gear: