Can you believe it's almost Valentine's day? Me neither! Today, I'm sharing a table scape for a fun Valentine's day party, galentine's day party or just a festive way to have your table! I also included my favorite gluten and dairy free sugar cutout cookie recipe! It's the best one I've ever found and everyone that tries one, says that they can't believe that they are gluten and dairy free!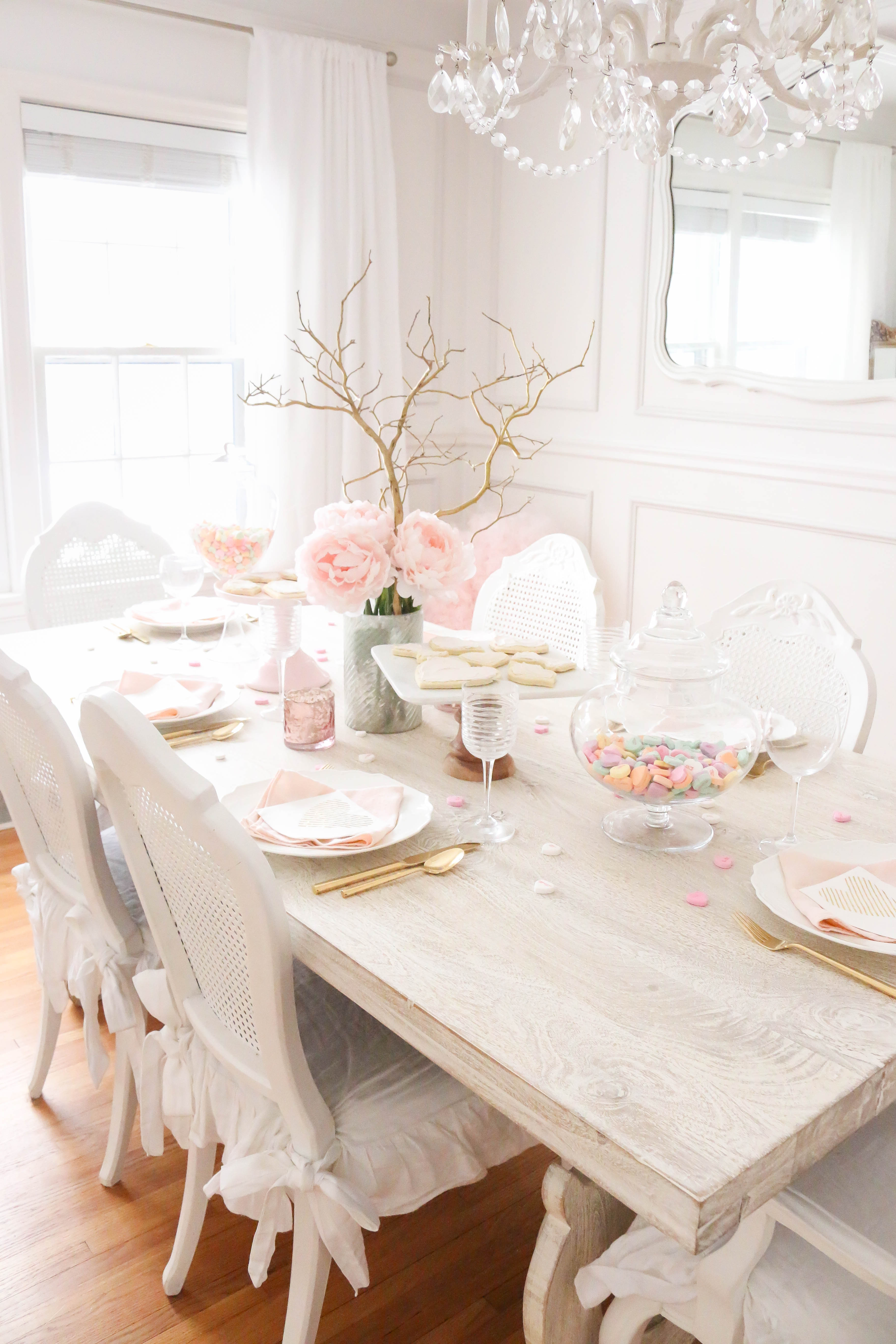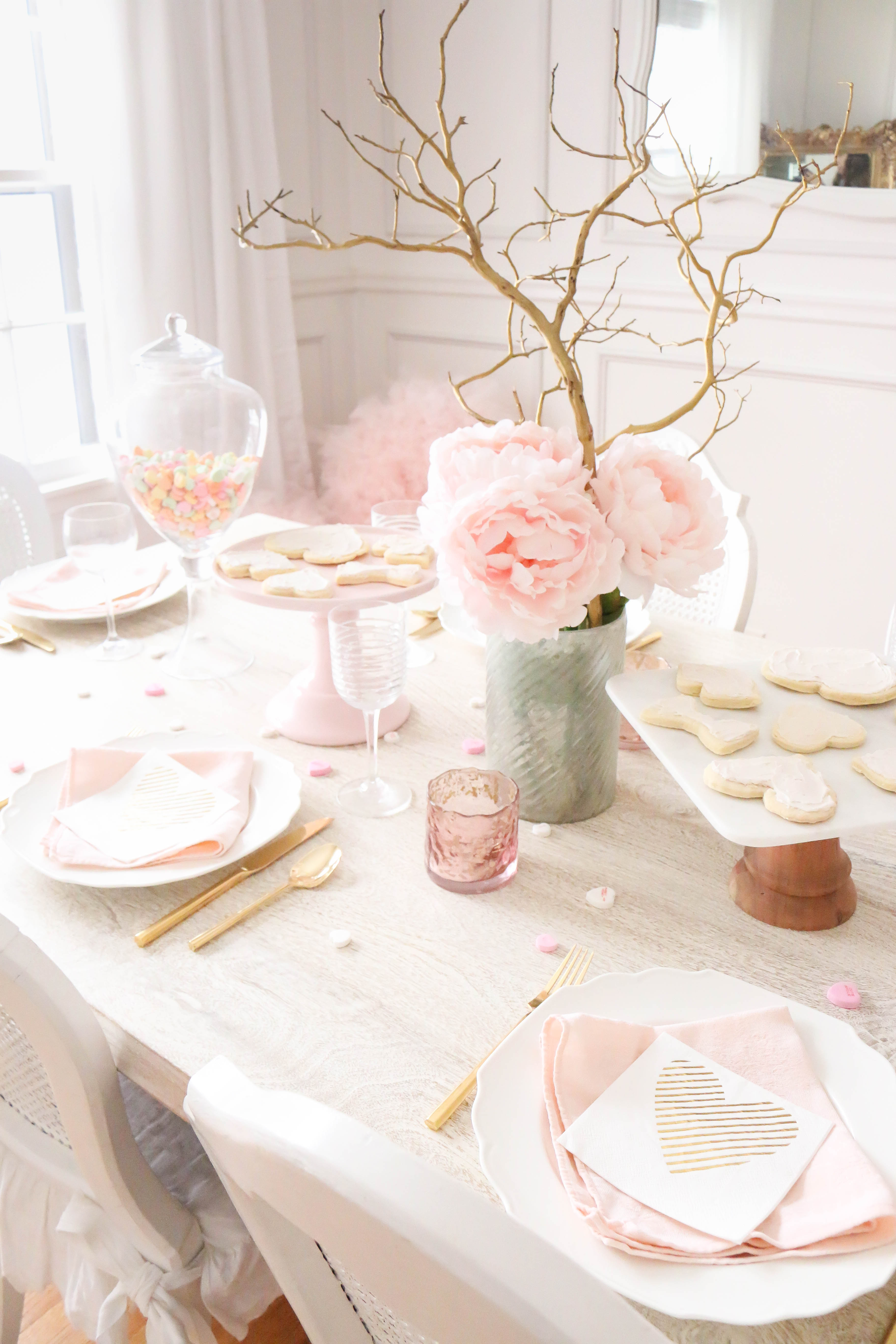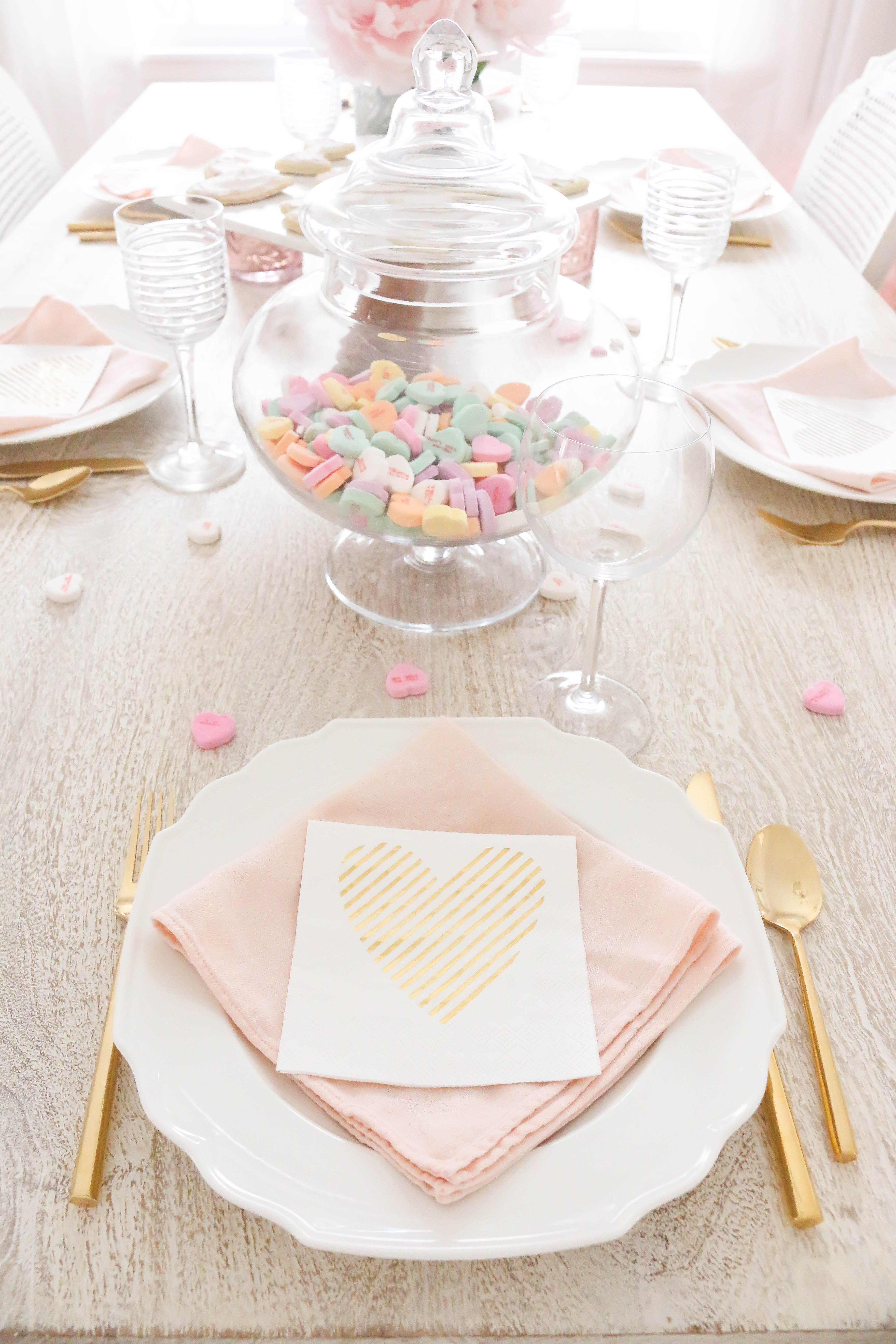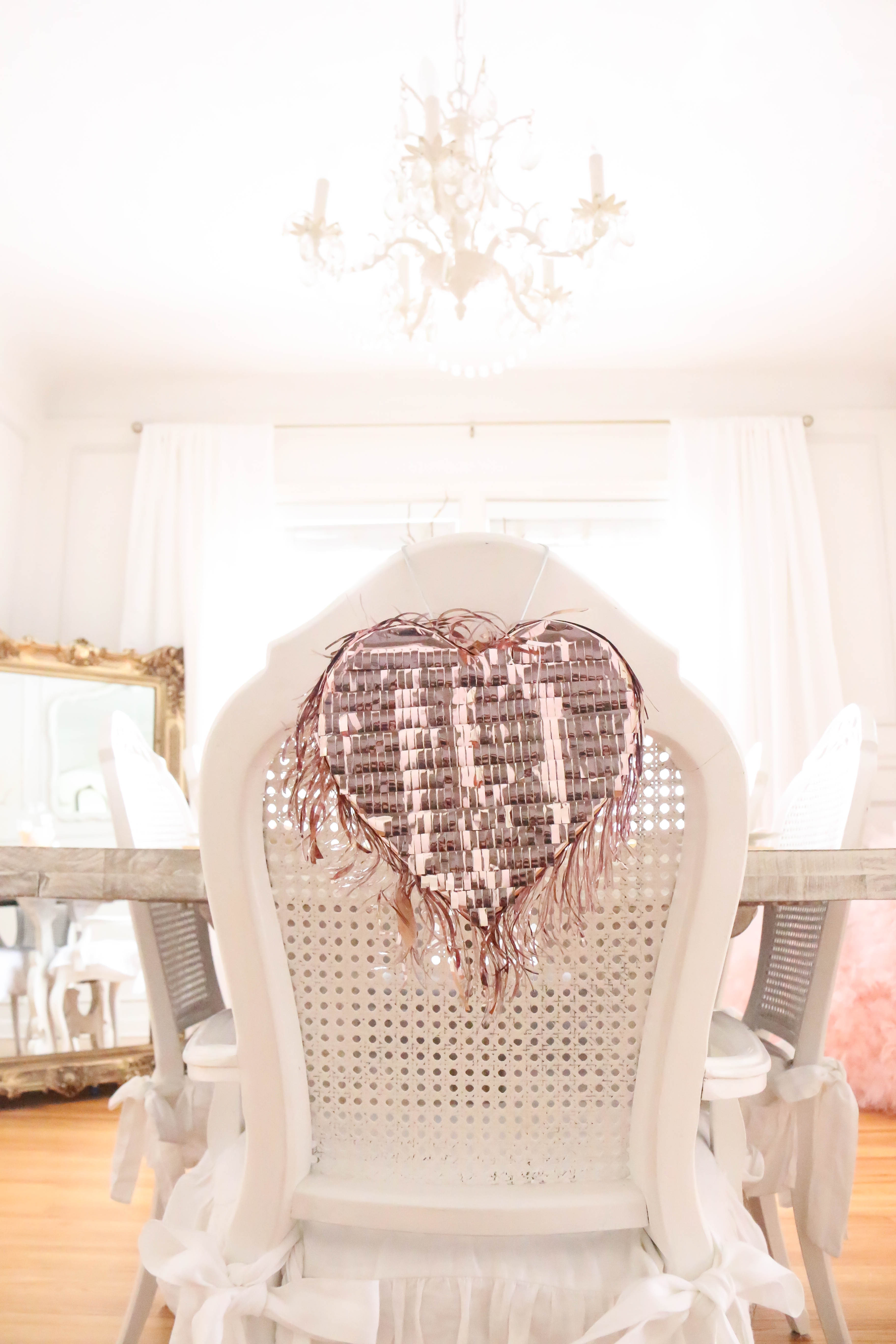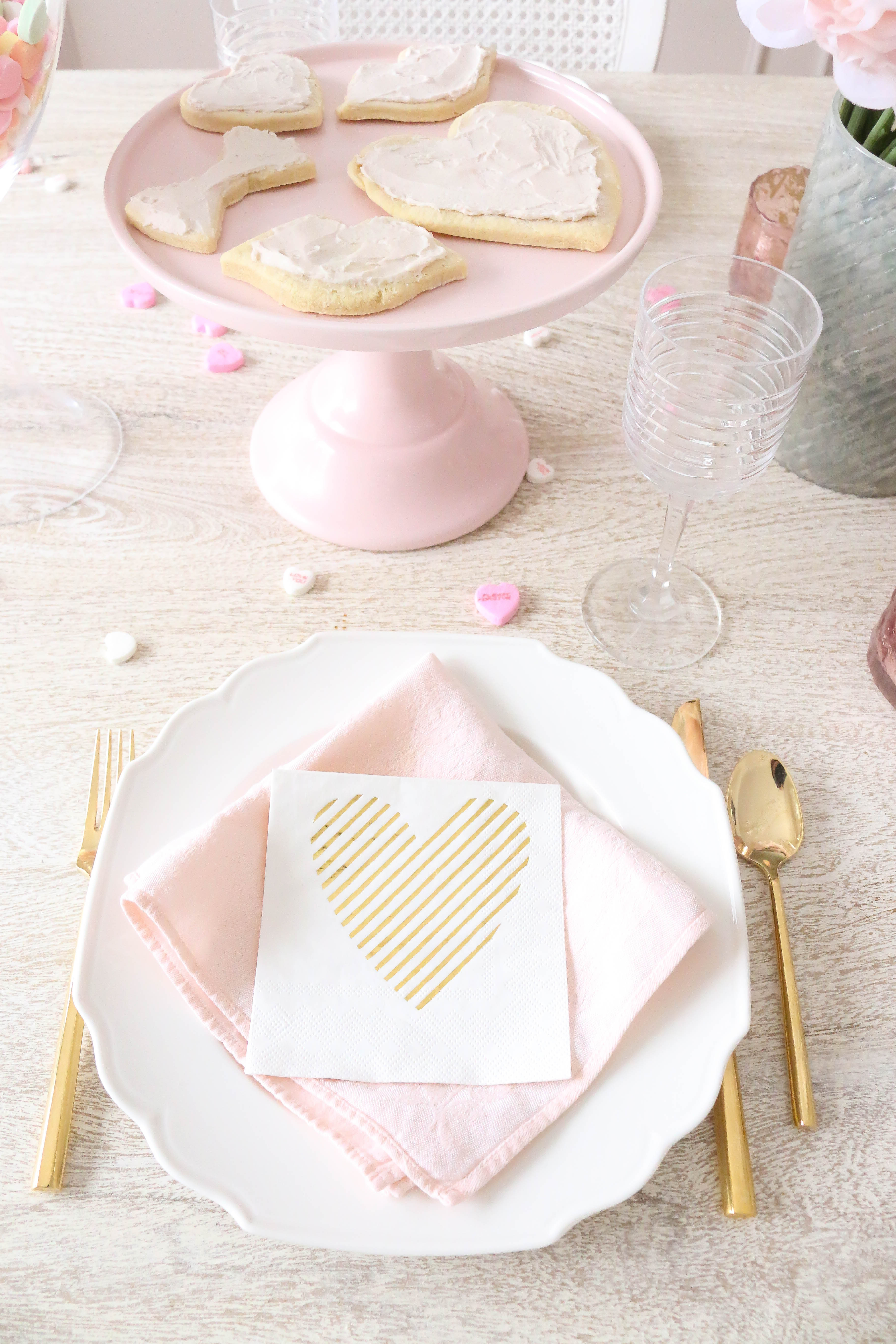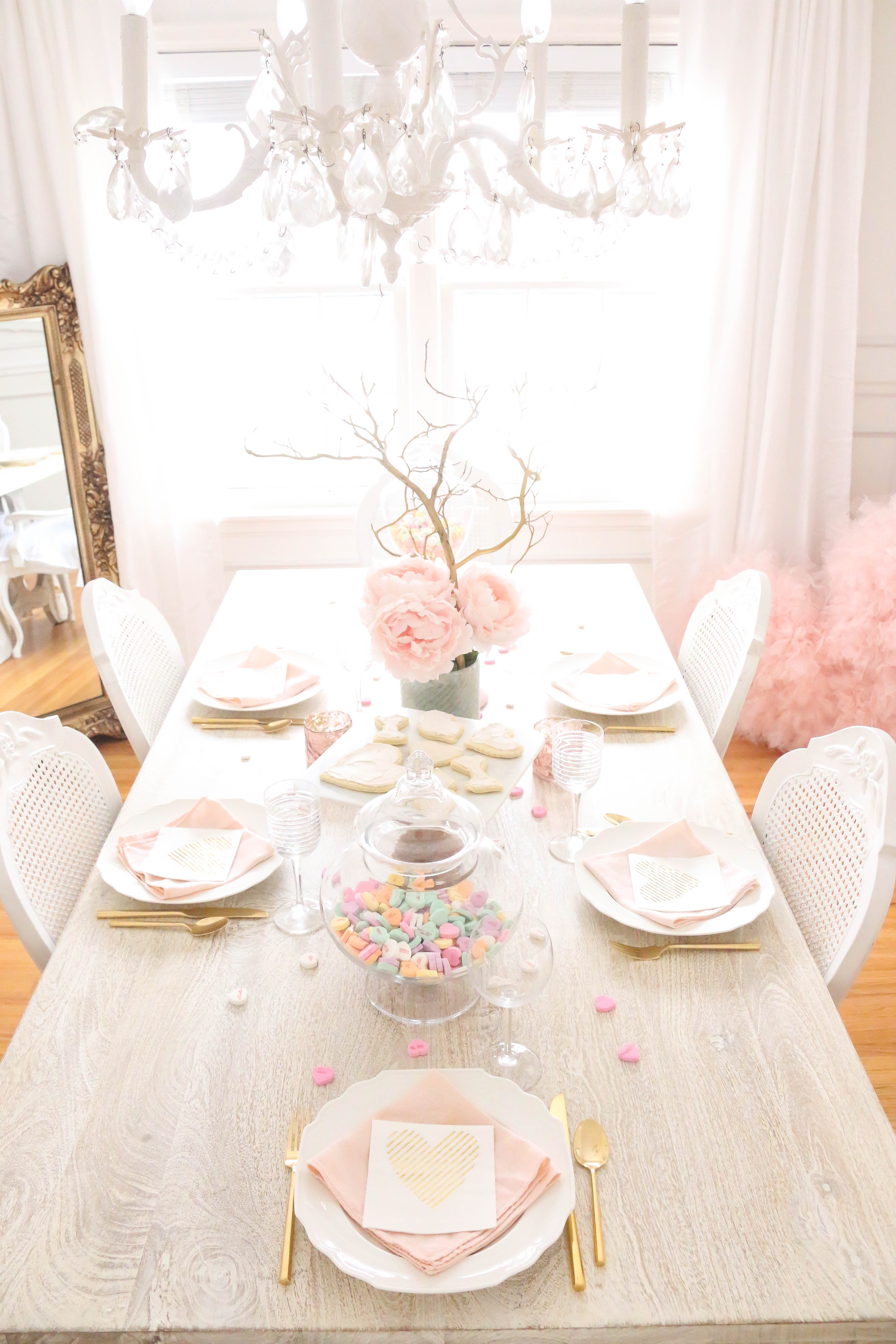 You can shop all the items by scrolling here...

Here's my favorite gluten and dairy free sugar cutout cookie recipe!
INGREDIENTS
1/4 cup shortening
1/4 cup vegetable oil of choice
2/3 cup granulated sugar
2 egg yolks
2 tsp. pure vanilla extract
1 3/4 cup (236 grams) gfJules™All Purpose Gluten Free Flour
1/2 tsp. salt
3 Tbs. water (as needed)
food coloring (optional)
colored sugar or frosting (optional – see below)
INSTRUCTIONS
Cream shortening, sugar and oil several minutes with an electric mixer, until very fluffy.
Add egg yolks, vanilla extract and food coloring, if using. Mix in the dry ingredients, adding in tablespoons of water only as needed to keep the dough together and avoid dryness (err on the side of this dough being wetter).
Pat the dough into a disc shape to roll or to cover tightly with plastic wrap and refrigerate or roll out immediately.
Preheat oven to 350º F (static) or 325º F (convection).
Lightly flour a clean surface or pastry mat with gfJules™ All Purpose Flour. Roll the dough to a little more than 1/4-inch thickness and dust cookie cutters with gfJules flour before using to cut out shapes. You may also roll thin coils of dough of different colors and braid into candy cane or other fun shapes.
Place cut cookies onto parchment-lined cookie sheets and decorate with colored sugar, if desired.
Bake approximately 8-10 minutes, but remove before they begin to brown at the edges. Cool on a wire rack and frost with gluten-free frosting, if desired.
*Recipe from gf Jules and you can find her website here