If you're linking over from my friend Lydia's blog Let's Dazzle Darlings, welcome! I'm so thrilled you are here! If you're a regular reader, I'm so glad you have come to join me again as I share more of my home with you today.
When jewelry comes to mind, we always think of how beautiful it is to wear. But what about displaying it as decor? We don't have to wear it to enjoy it's glamour. I love to display my jewelry, because I'm always running late, it's the last thing I put on and I just don't have time to search for what I want to wear.
I live in an old home that lacks closet space! UGH! Armoires have become my friend! This is by far my favorite one! I was going to replace the chicken wire for mirrors….but I do love looking at all the beautiful things. (Bella my 15 month year old, loves to look up at everything in here and try on my shoes! So cute!) For storage, I love the glass boxes that have been popping up everywhere! They are the perfect solution to storing jewelry so that it's visible. I also added a mirror so that I can easily try on the jewelry and see if it's what I want to wear.
What simple changes can you make to organize and display your jewelry and/or perfume? Maybe use cake stands for rings and bracelets, a picture frame turned on it's back or an apothecary jar to drape necklaces and bracelets over. The options are endless!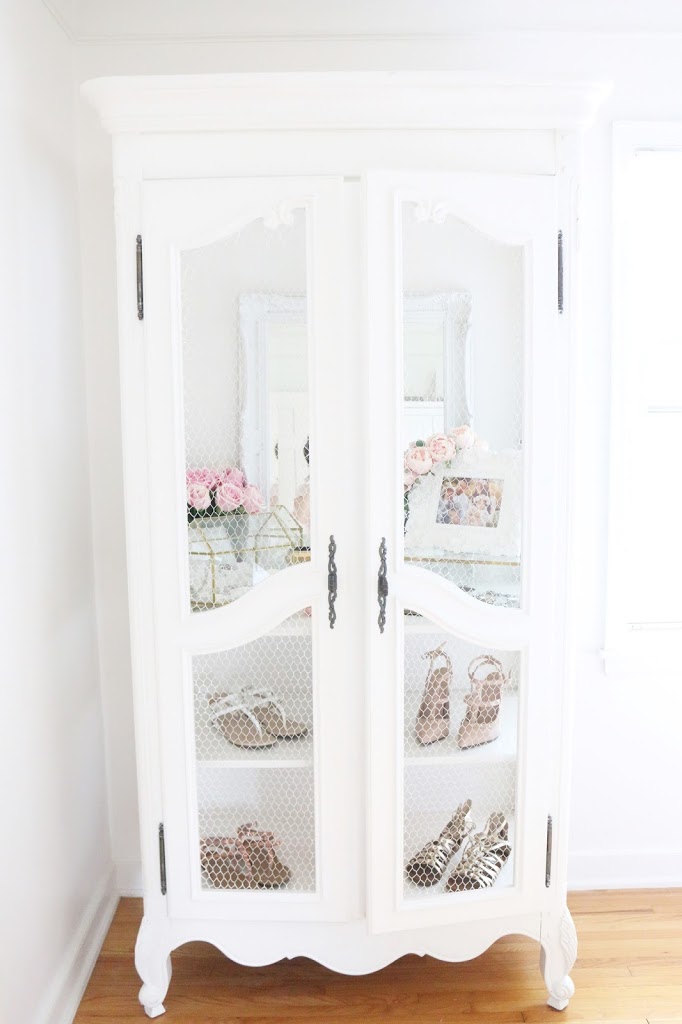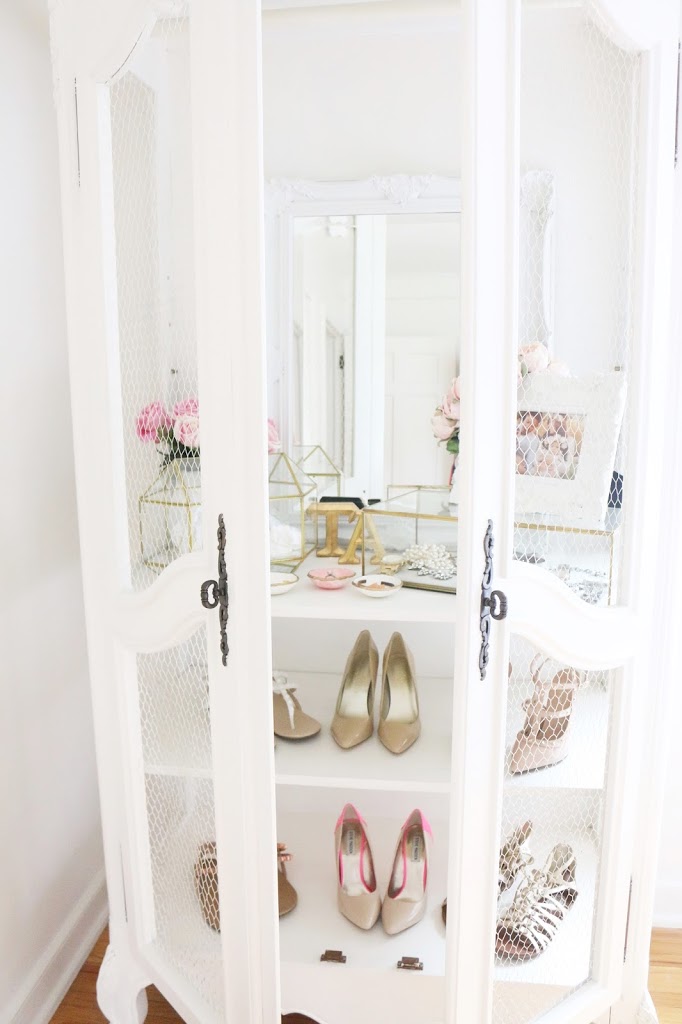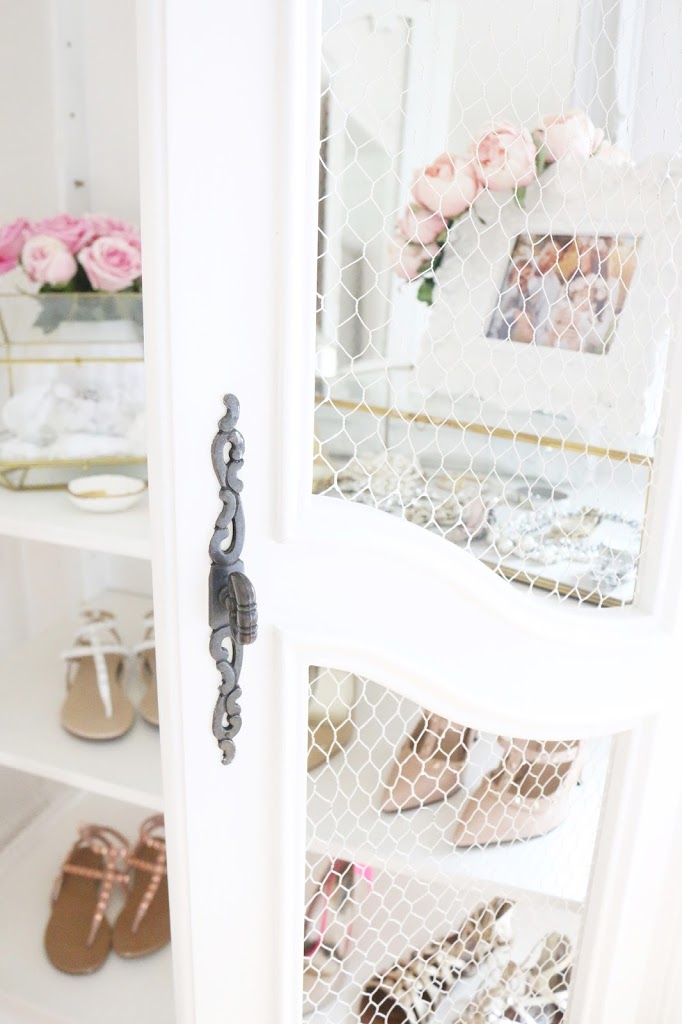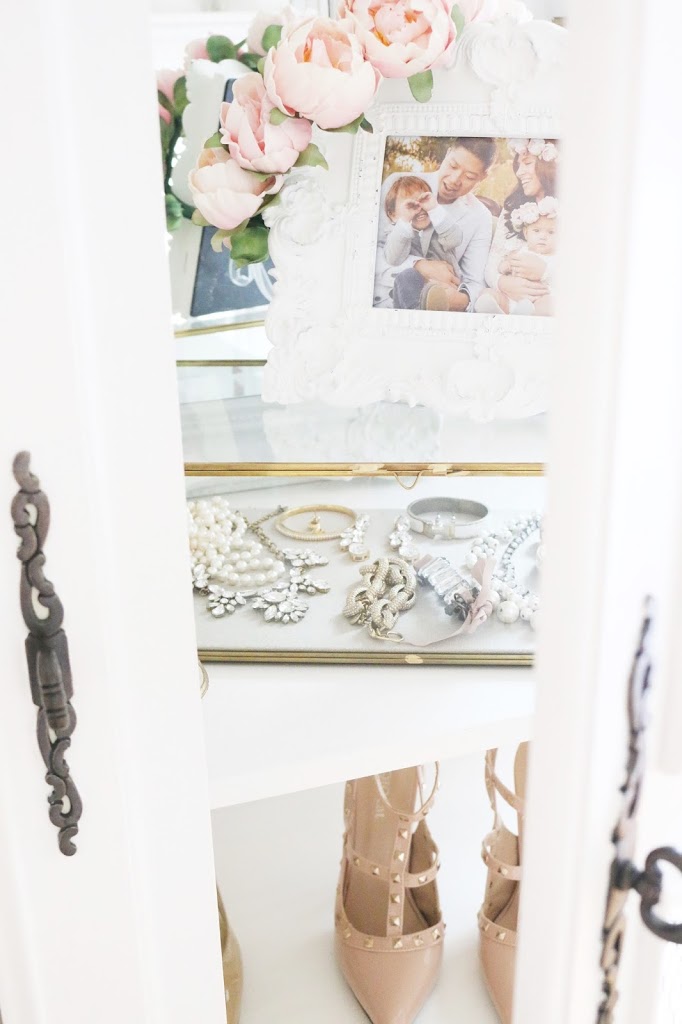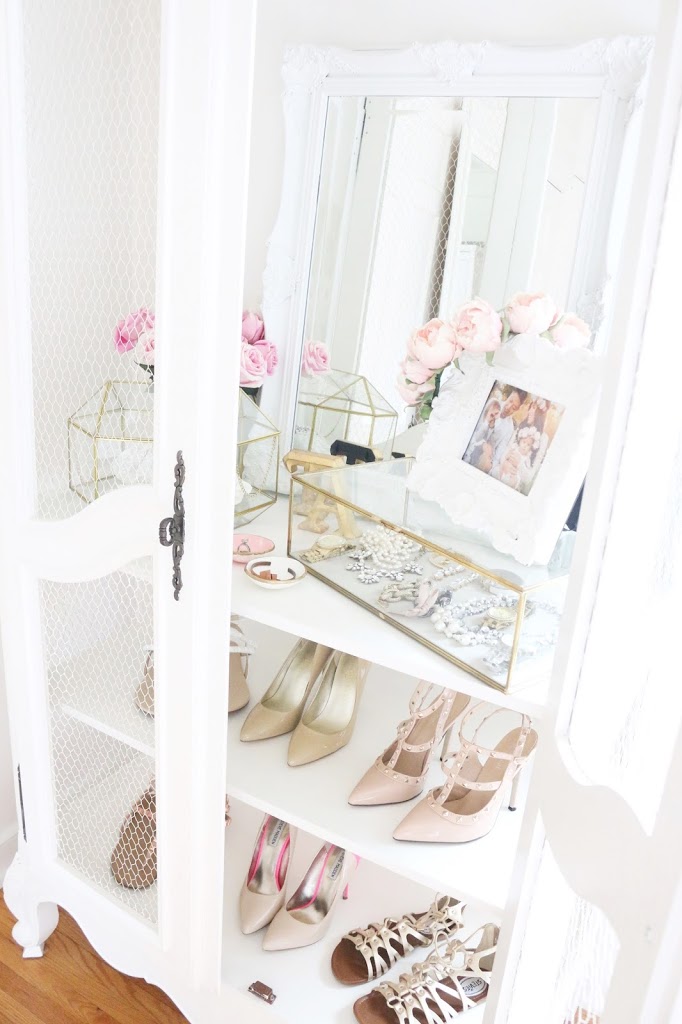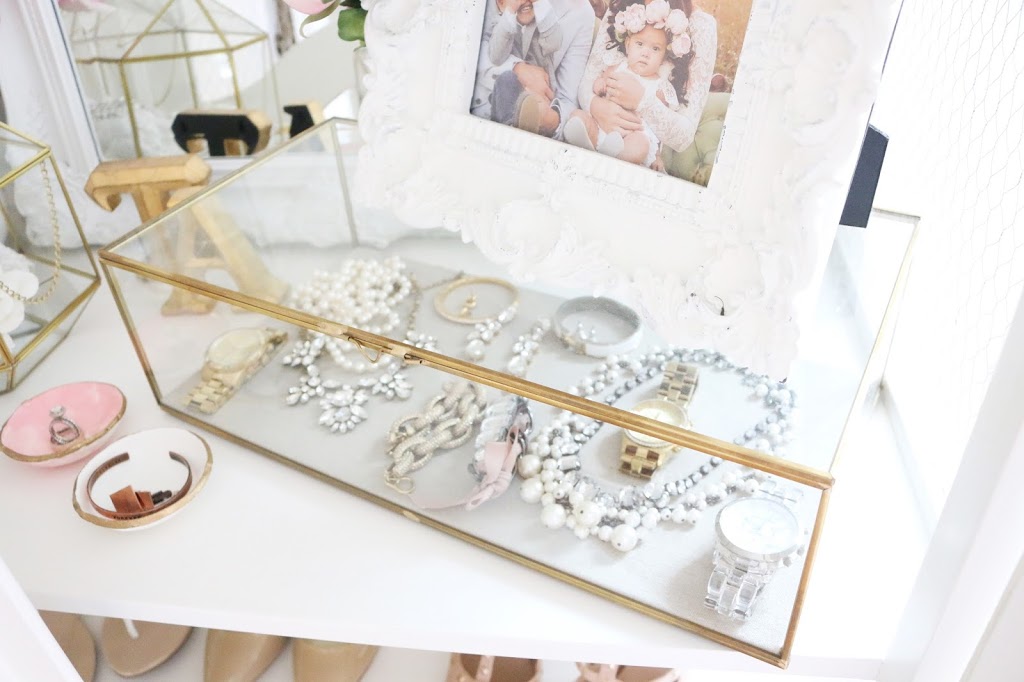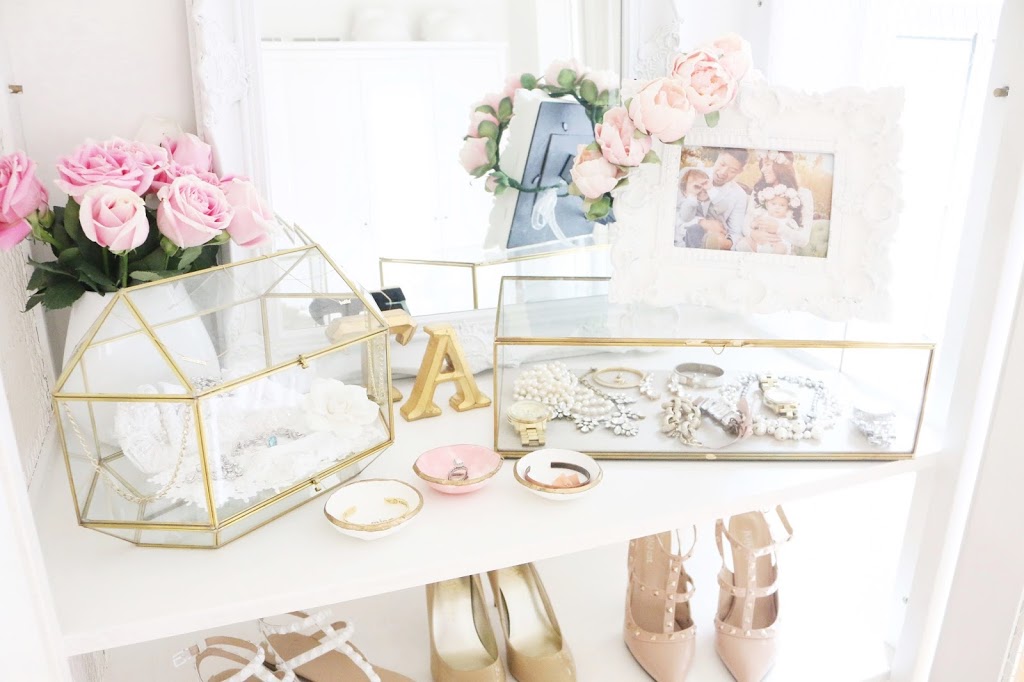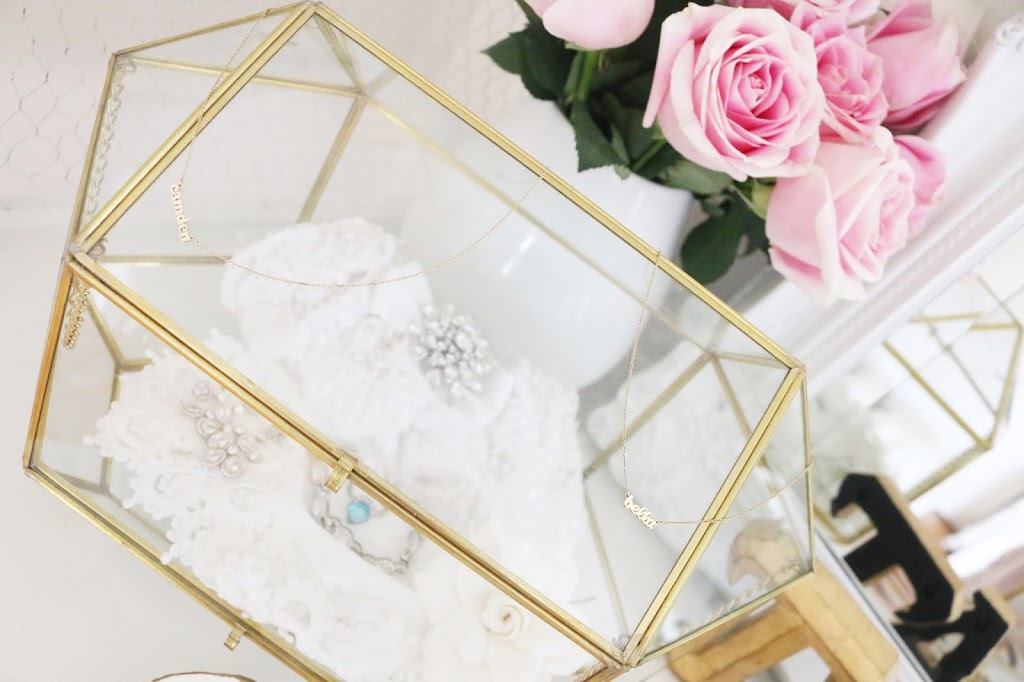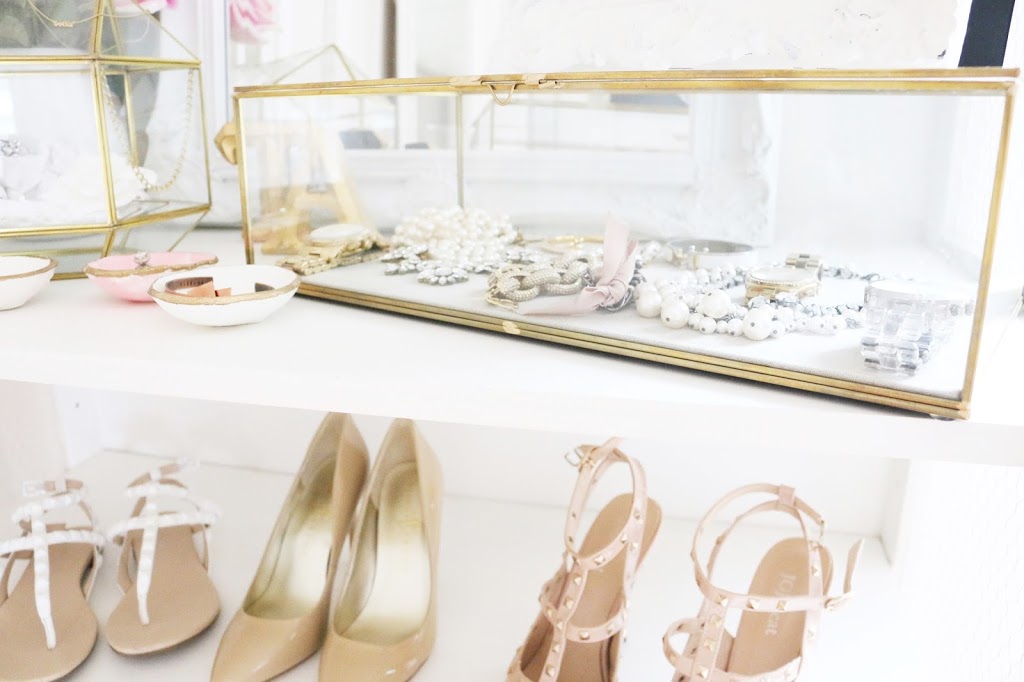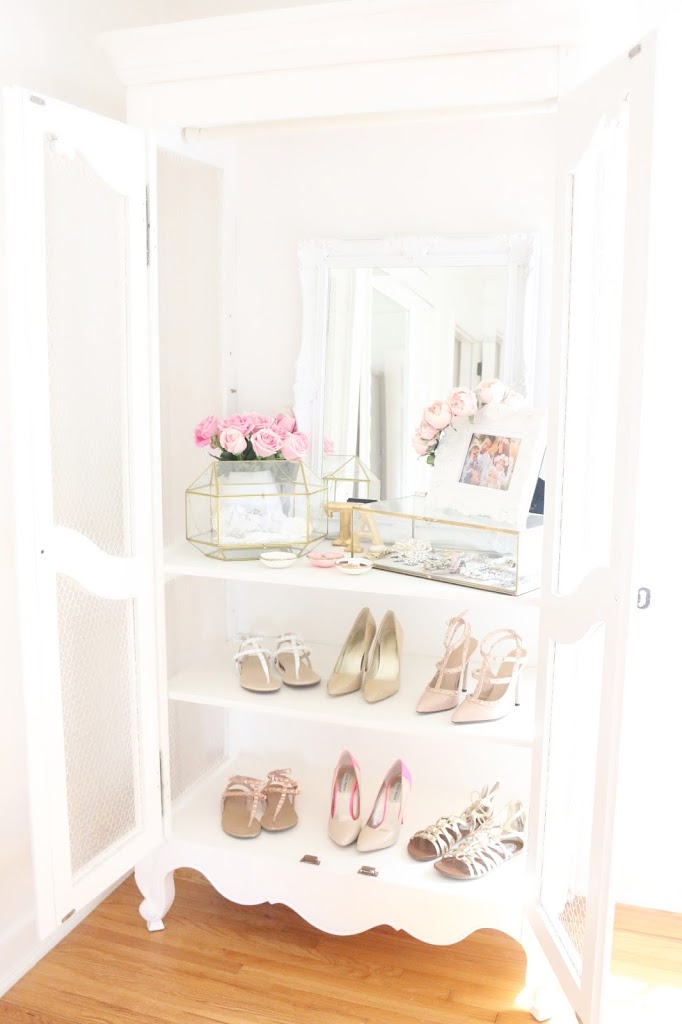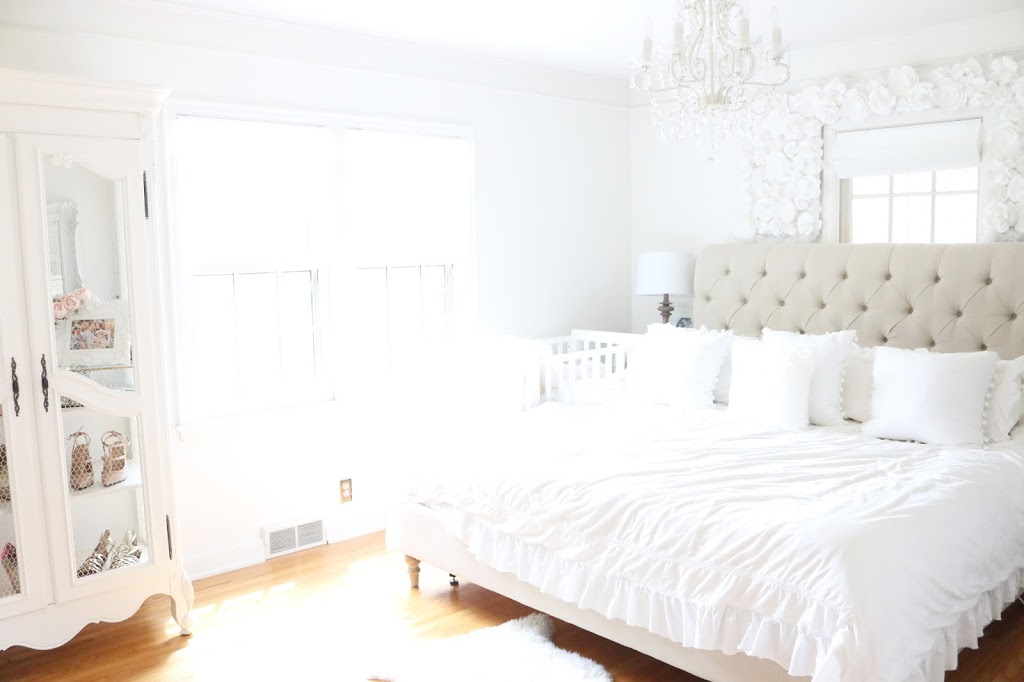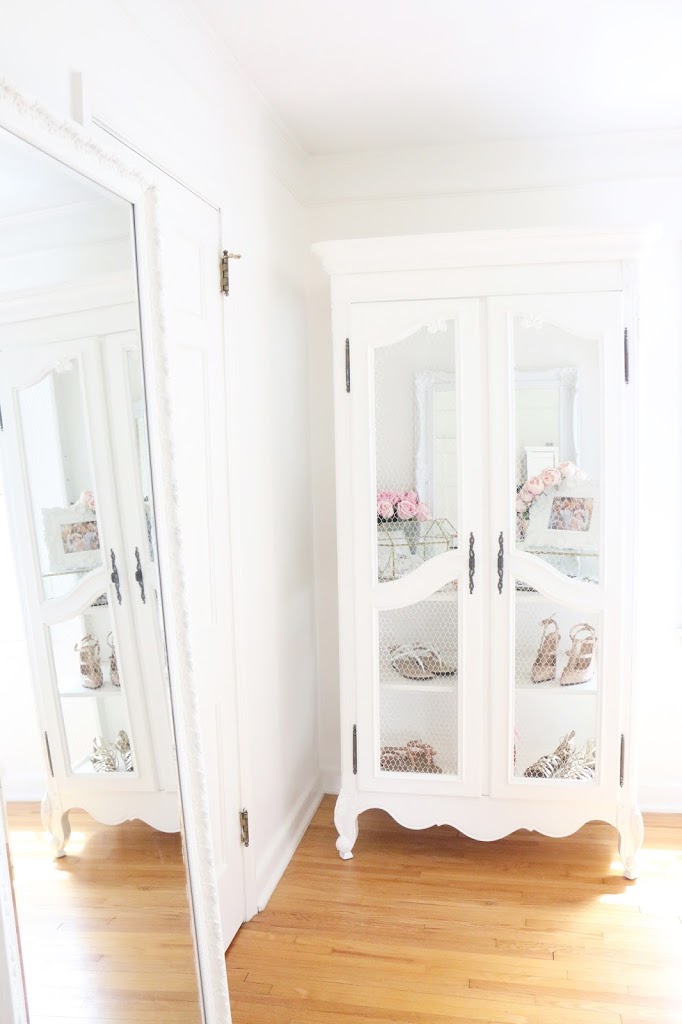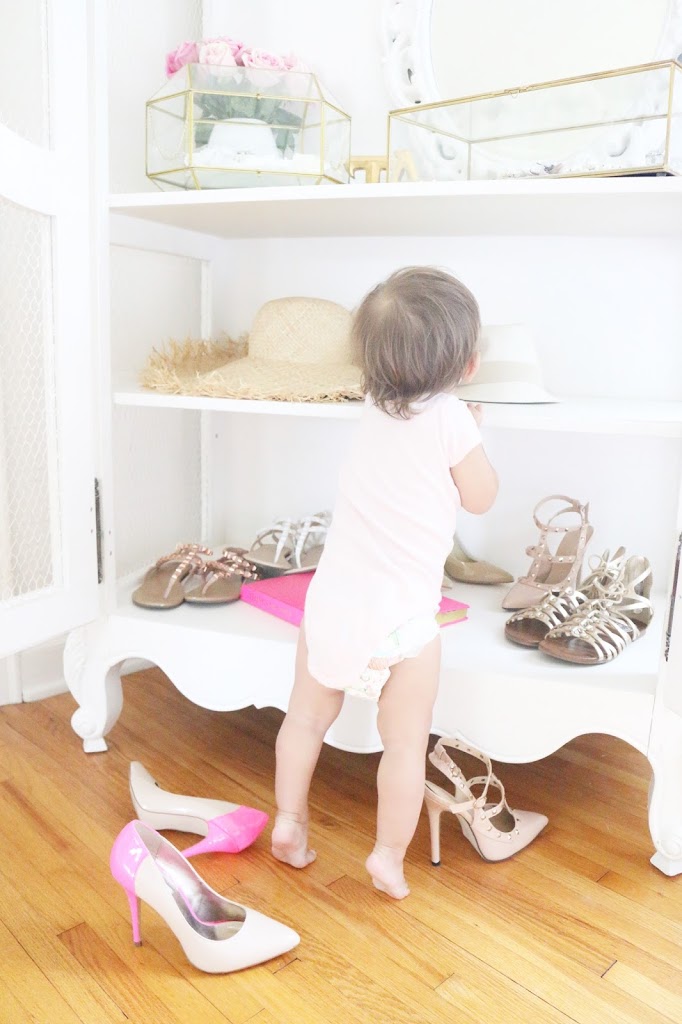 I hope you feel inspired to look through your pretty things and find a way to display some of your favorite pieces. Thank you for joining me here and hope you come back soon! You can also follow me on Instagram!
I invite you to hop on over to the next blog She Leaves A Little Sparkle and find even more inspiration! I am loving the ideas shared today. Don't forget to share these ideas on Facebook or pin them on Pinterest so that you have them when you go to decorate!