Welcome everyone! I'm so excited to be launching my new blog, A Darling Daydream! For months, my husband spent many late nights and early mornings helping me create this space. Changes after changes and then more changes after that. We've been talking about doing this for years (since he works in the tech industry!) and finally decided early this summer, that now was the time to push forward!
A Darling Daydream came to be, since I've always been a dreamer. In high school, I would get in trouble for "daydreaming". Daydreaming is how I decided to become an interior designer. I wanted to create spaces that were beautiful, relaxing and functional. So A Darling Daydream came to be.
I thought "Bella's Dreamland Nursery" was only fitting to be the very first post. Her nursery is one of my favorite rooms in our home (if not my favorite). When we found out that we were having a baby girl, after all the tears of happiness, you can imagine that my mind began to flood with all things girly. I knew that I wanted to create the ultimate dreamy space that I hope she would love to play in and daydream herself.
My dreams of wings , clouds, stars, unicorns, soft textures, white, cream, gold and of course touches of pink became Bella's dreamland nursery. I love walking into her nursery, especially when the sun is twinkling through the blossom tree right outside her window and into her room. It's purely magical and calming.
Tips on creating a beautiful space on a budget:
I would love to share with you how I create spaces on a budget. I'm just going to touch on it lightly in this post, since this deserves it's own post entirely.
First, figure out what pieces are going to be your investment pieces. These should be be things that are important to you. Maybe something you've seen that you love and just can't get an affordable alternative. I usually look at this as a sofa, bed, crib, chair or another piece of furniture. These are items that you will use everyday and you want to last. Versus let say, a bookshelf. I'm not saying that good quality bookshelves aren't great because they are. But if you are looking to keep costs low, I would choose more affordable options for pieces that aren't getting heavily used.
Next, do not shy away from craigslist. You can get very well made pieces (sold wood and tongue and groove drawers) of furniture (dressers especially) that just need some TLC. Painting, staining and changing out hardware are easy ways to update a look and save a lot of money.
Textures. Different textures and surfaces create interest. In Bella's room, I used wood, metal, paper, feathers, faux fur, chunky wool, cotton and many more. Layering and dimension also creates interest. Some examples would be to put a rug on top of a rug, display a collection of blankets in different texture or elevate a lamp with books or boxes. By keeping things in the same color family, you will avoid the room feeling cluttered or messy.
Of course, you can't talk about a budget and not touch on DIY. This is probably my favorite thing about saving on costs. If you don't like DIY's because they are too time consuming, start with something that easy. The wings above Bella's crib are made from white foam board, feathers and hot glue. They were affordable and they create such a statement.
Patience. My biggest piece of advice is to work on your rooms slowly. A secret about many designers is that they will wait and wait and wait until they find the perfect pieces for their own spaces. Wait for sales, wait for the perfect find and keep layering these things in the room. There's really no rush to finish a room (unless you're a designer designing for someone else or you work on HGTV). I'm still adding stuff to Bella's nursery. ;)
![](/content/images/2016/10/Signature2.png)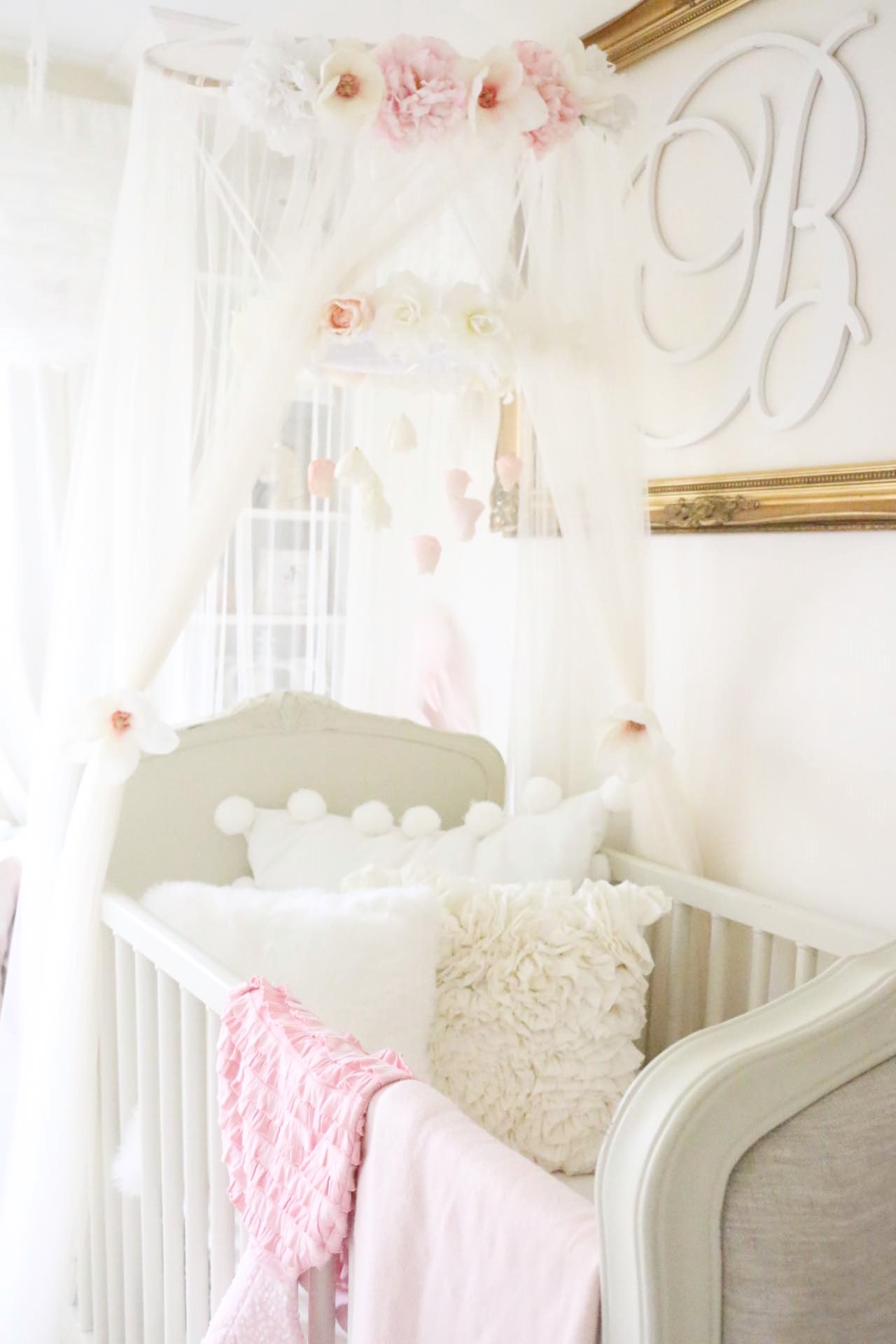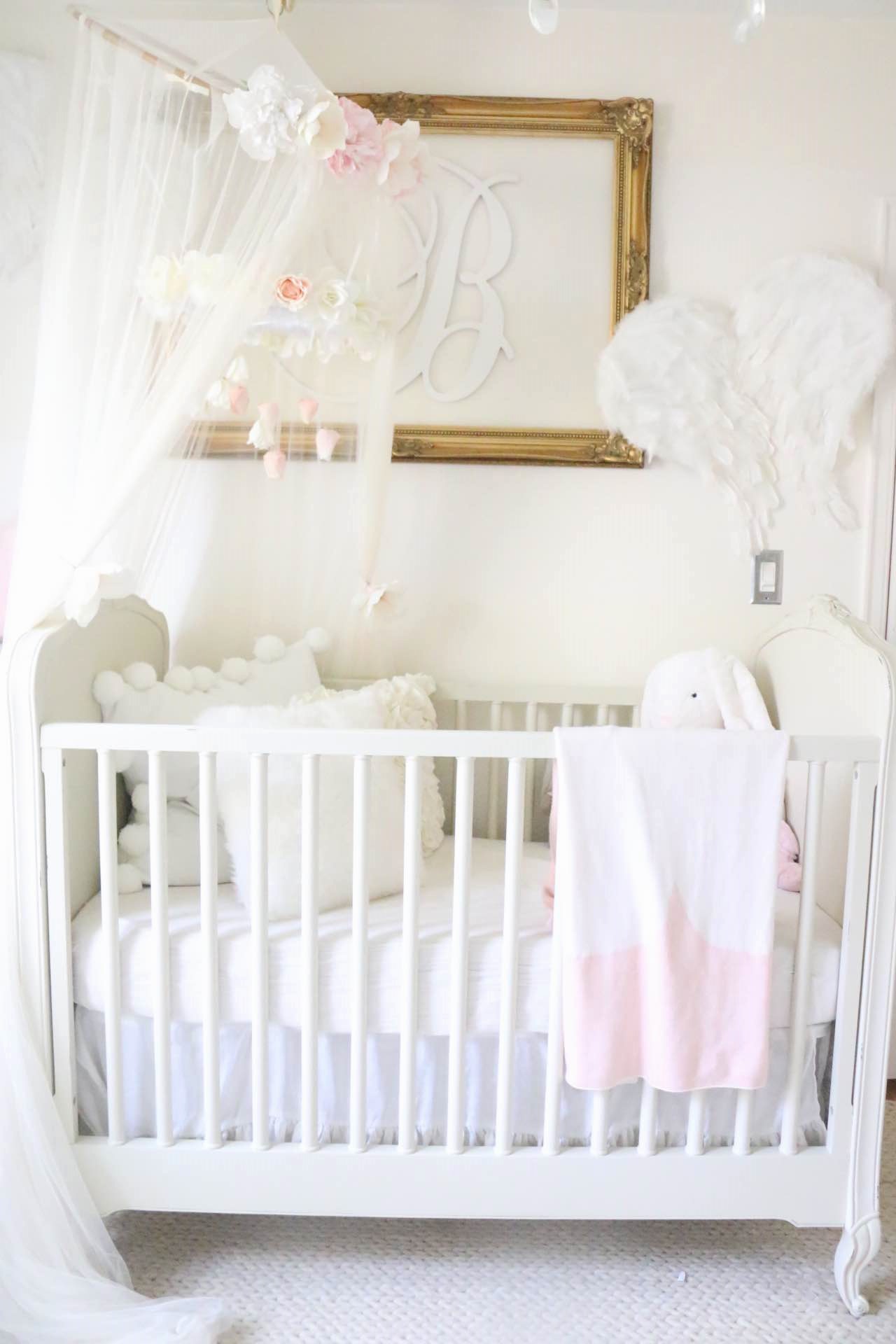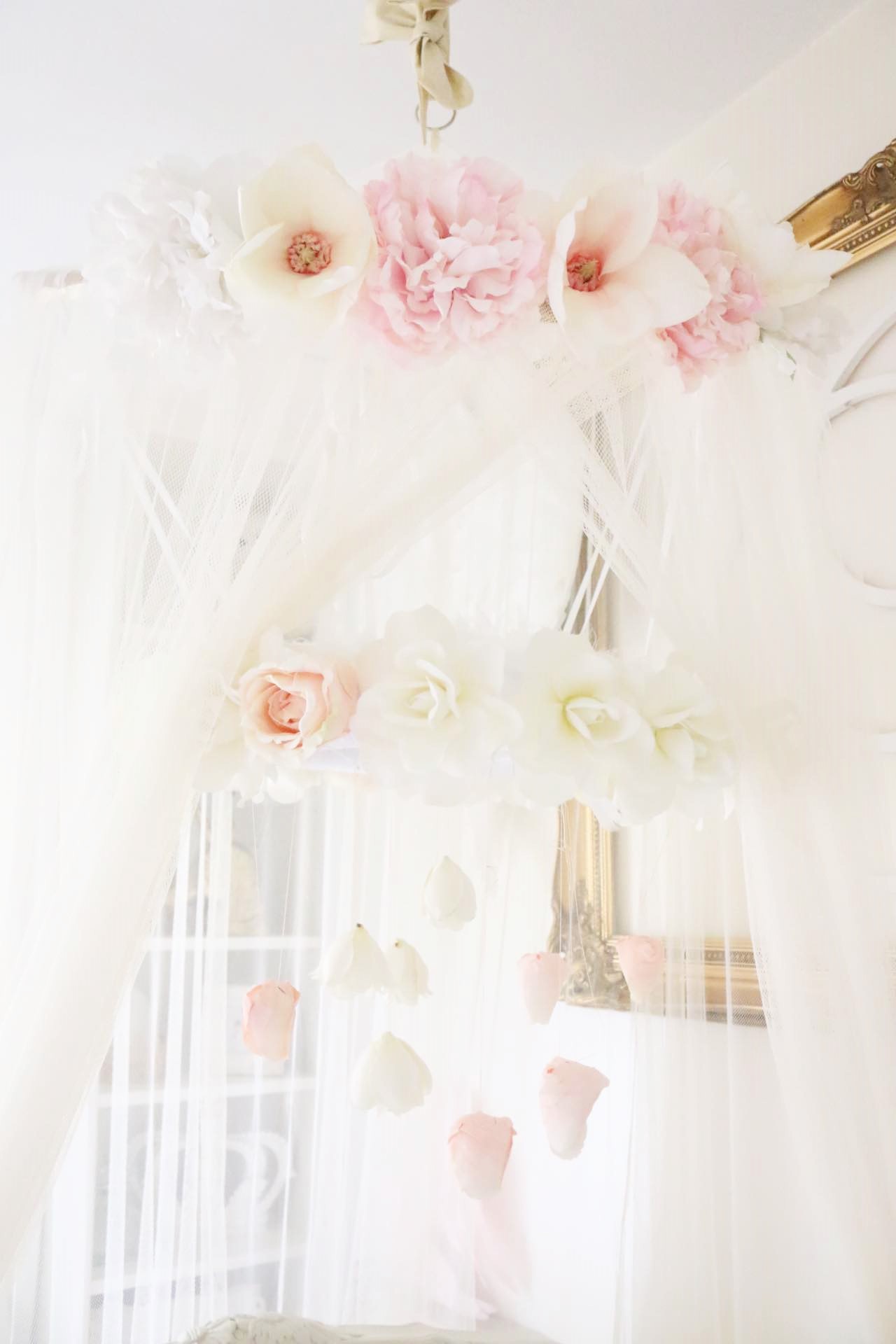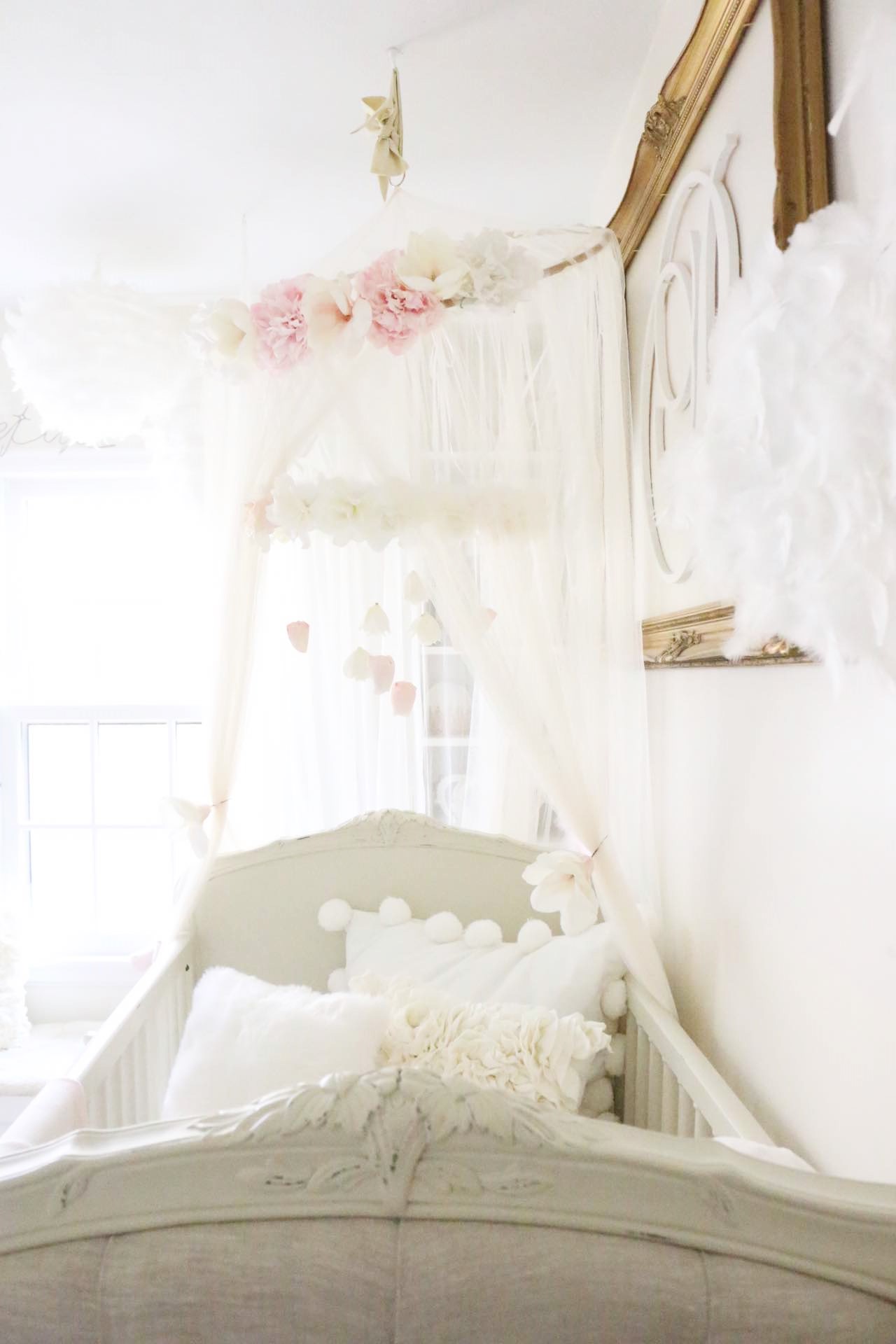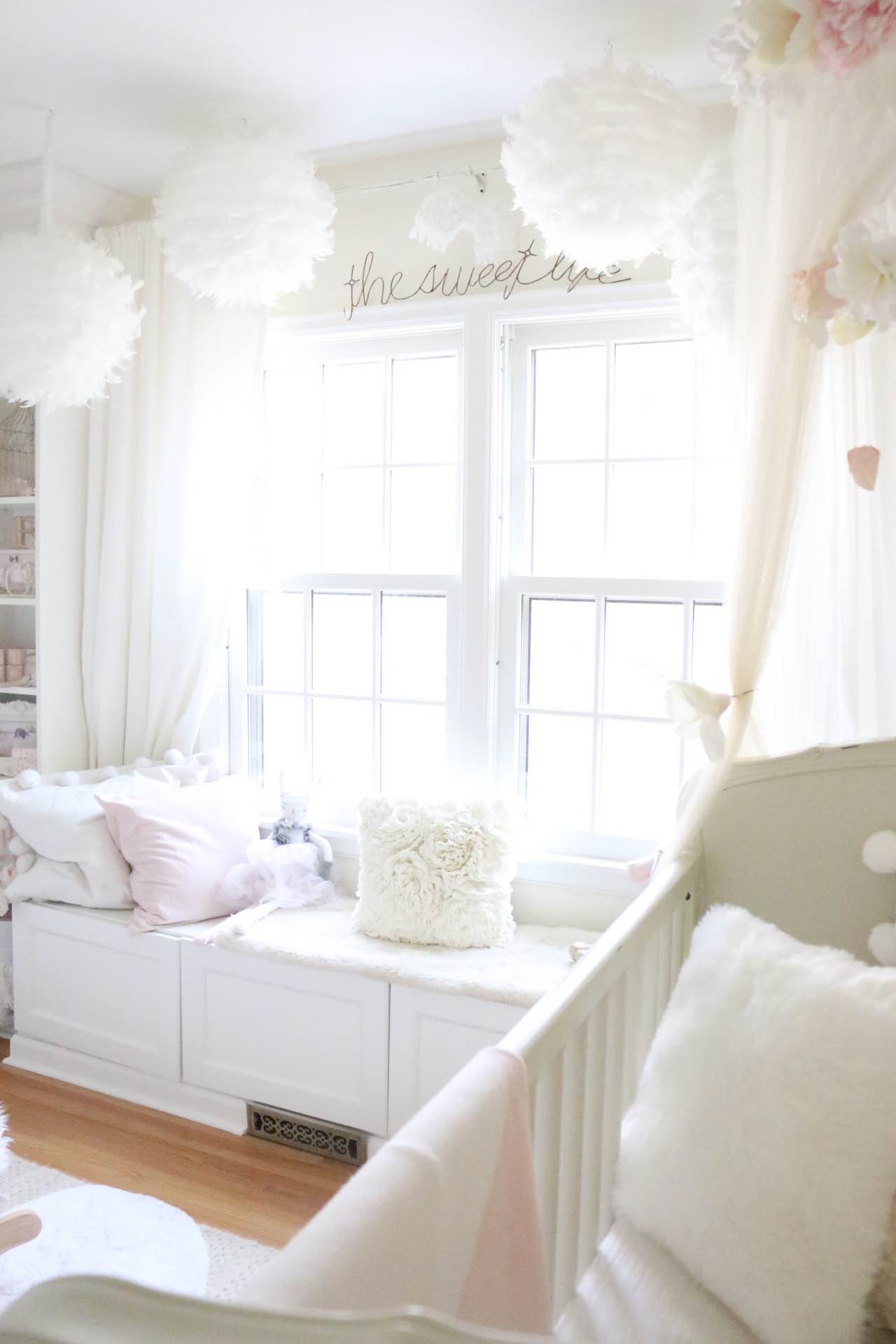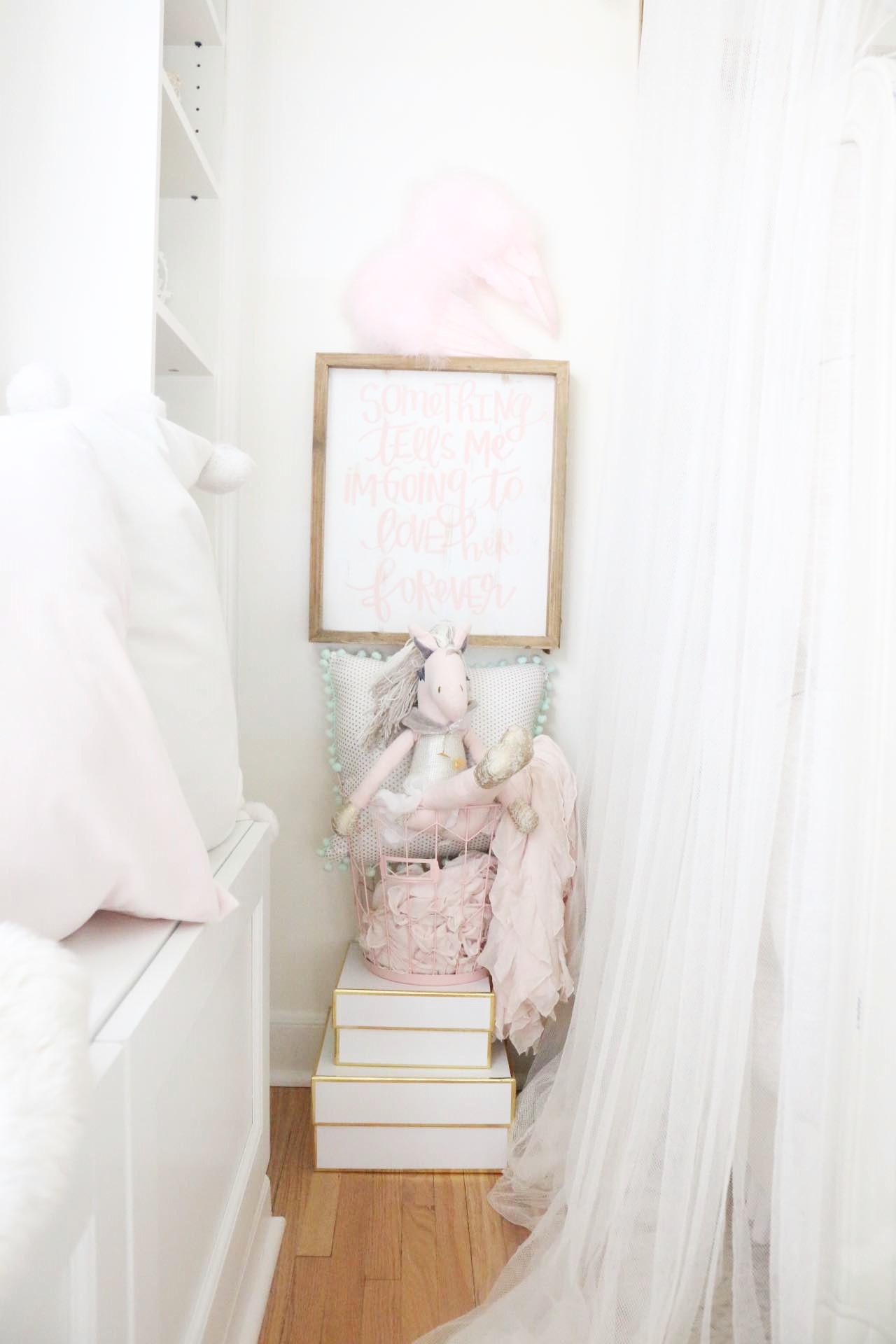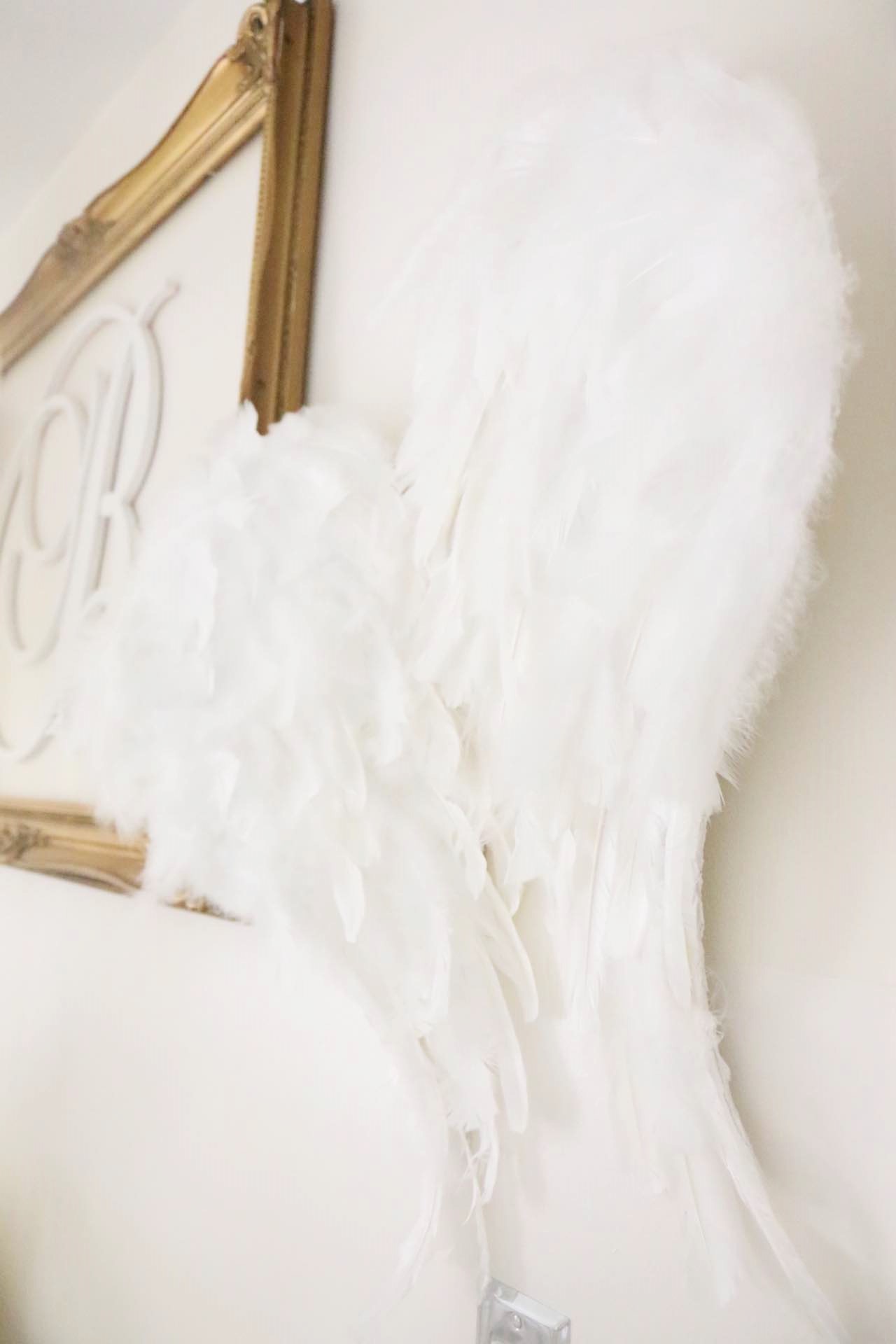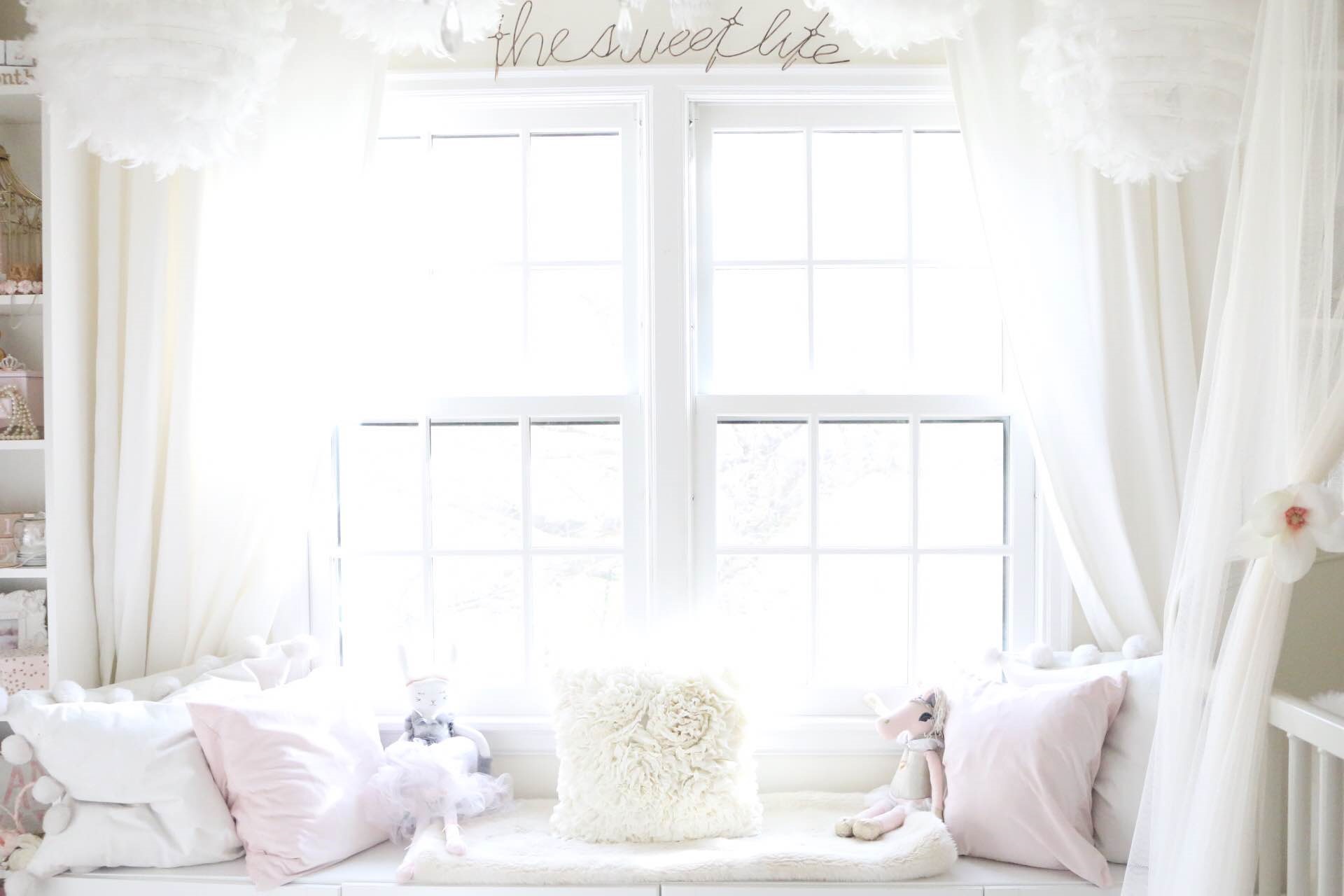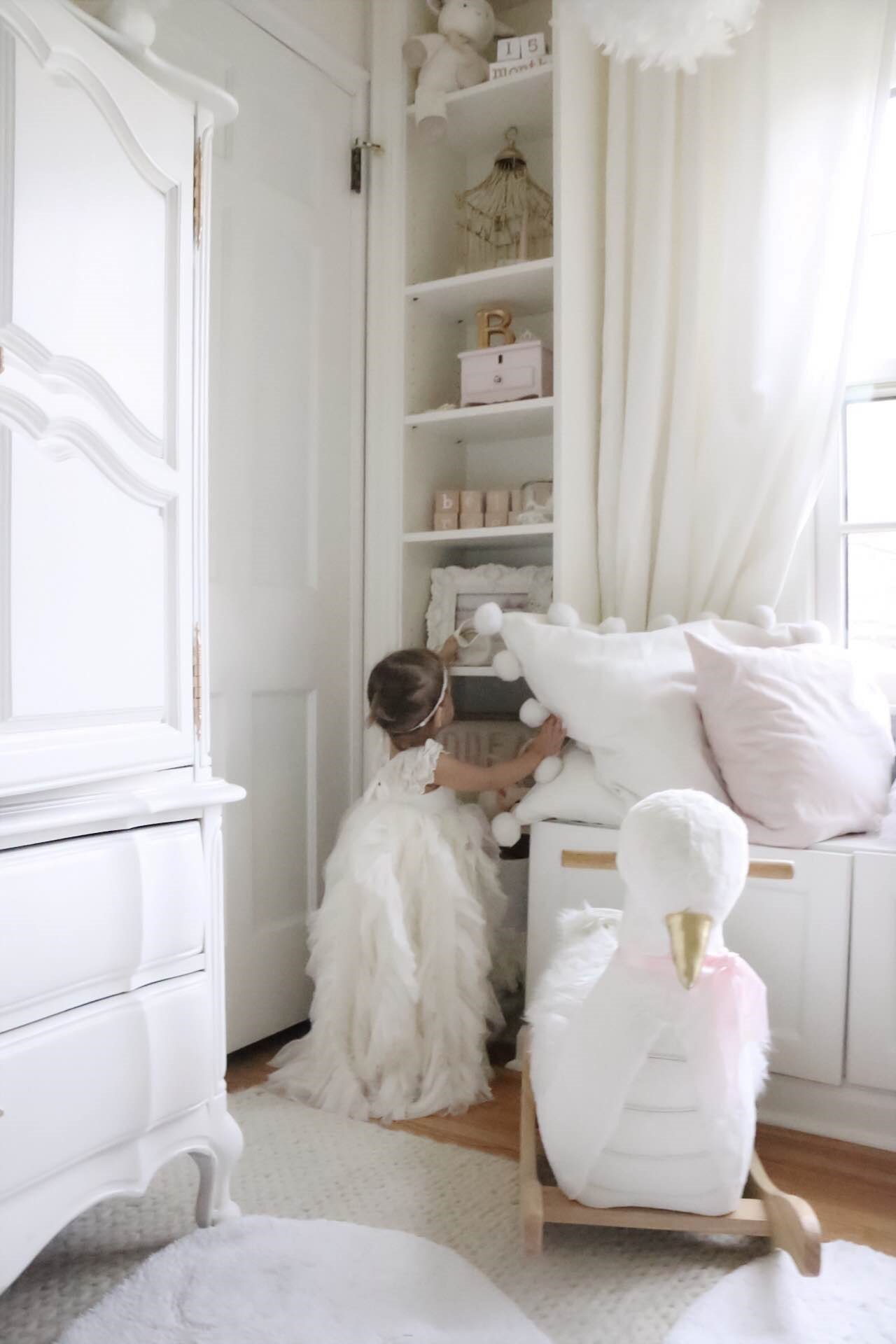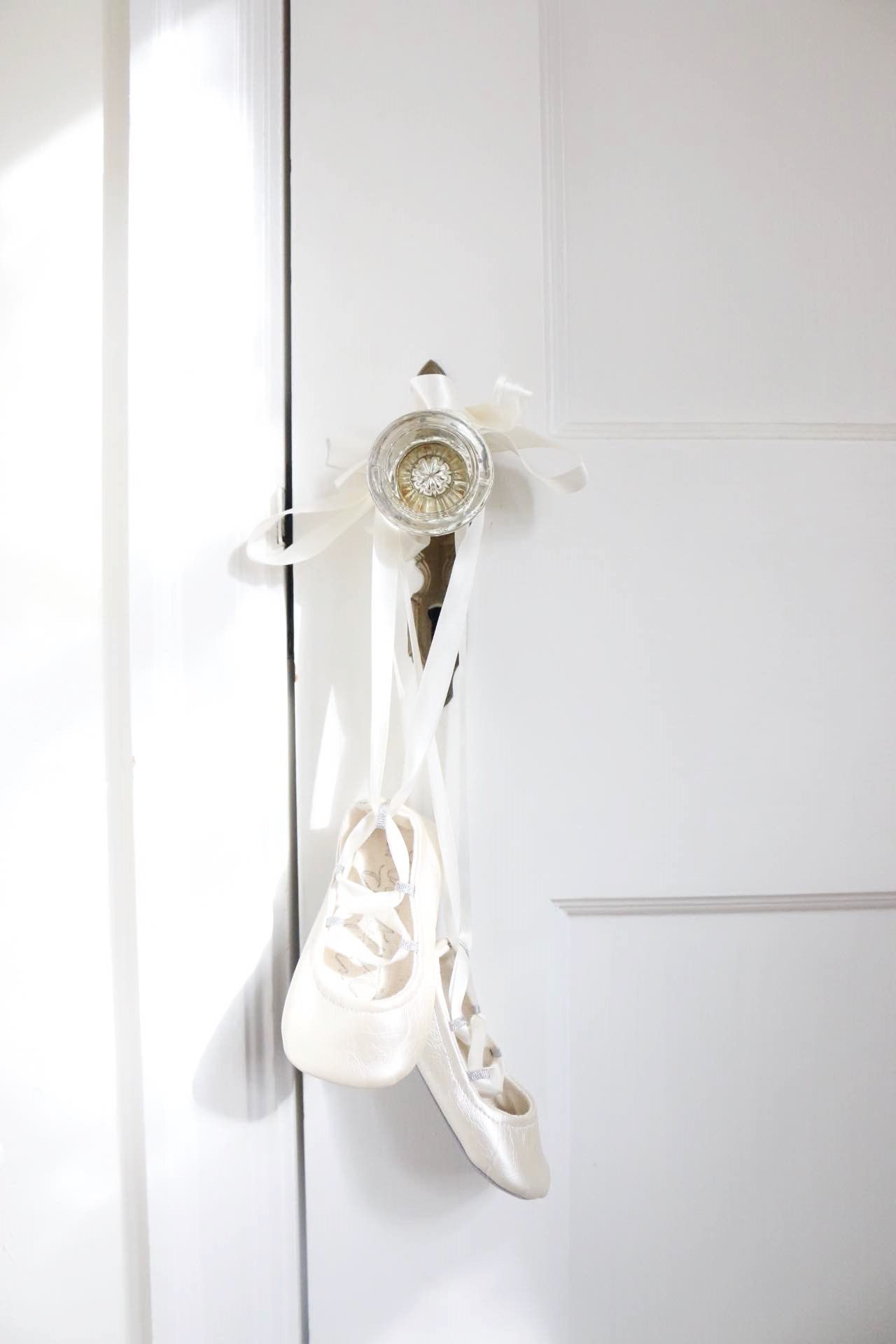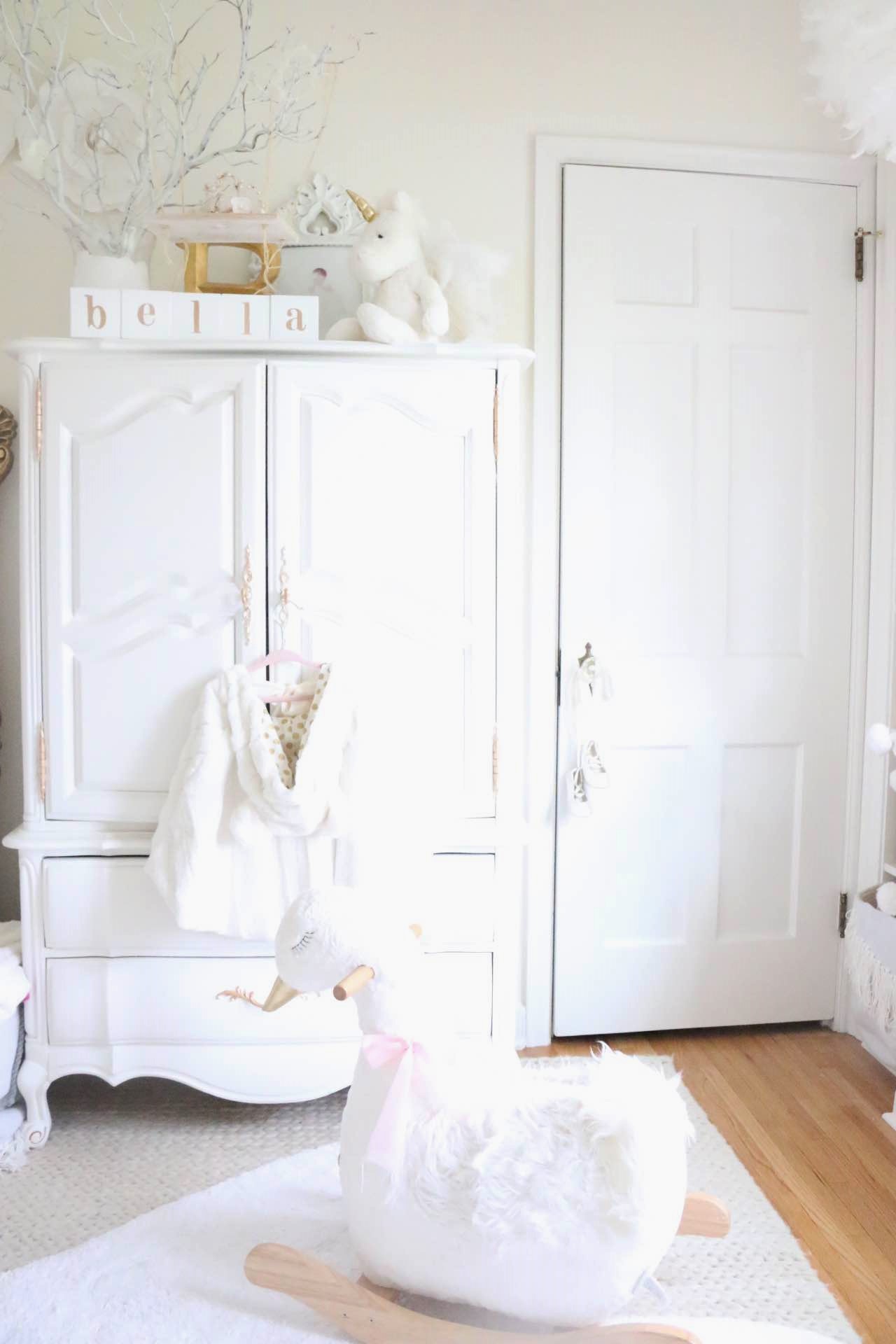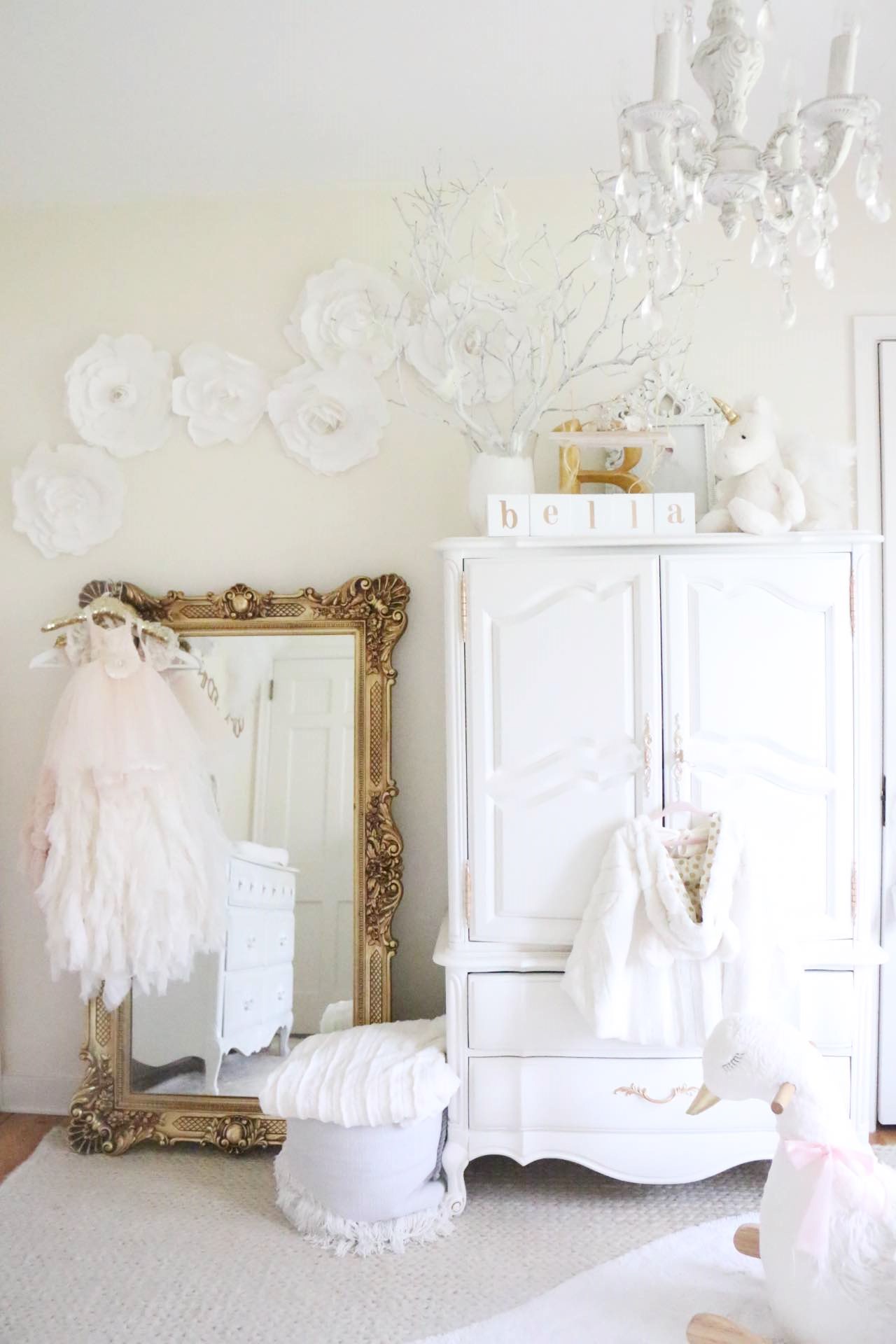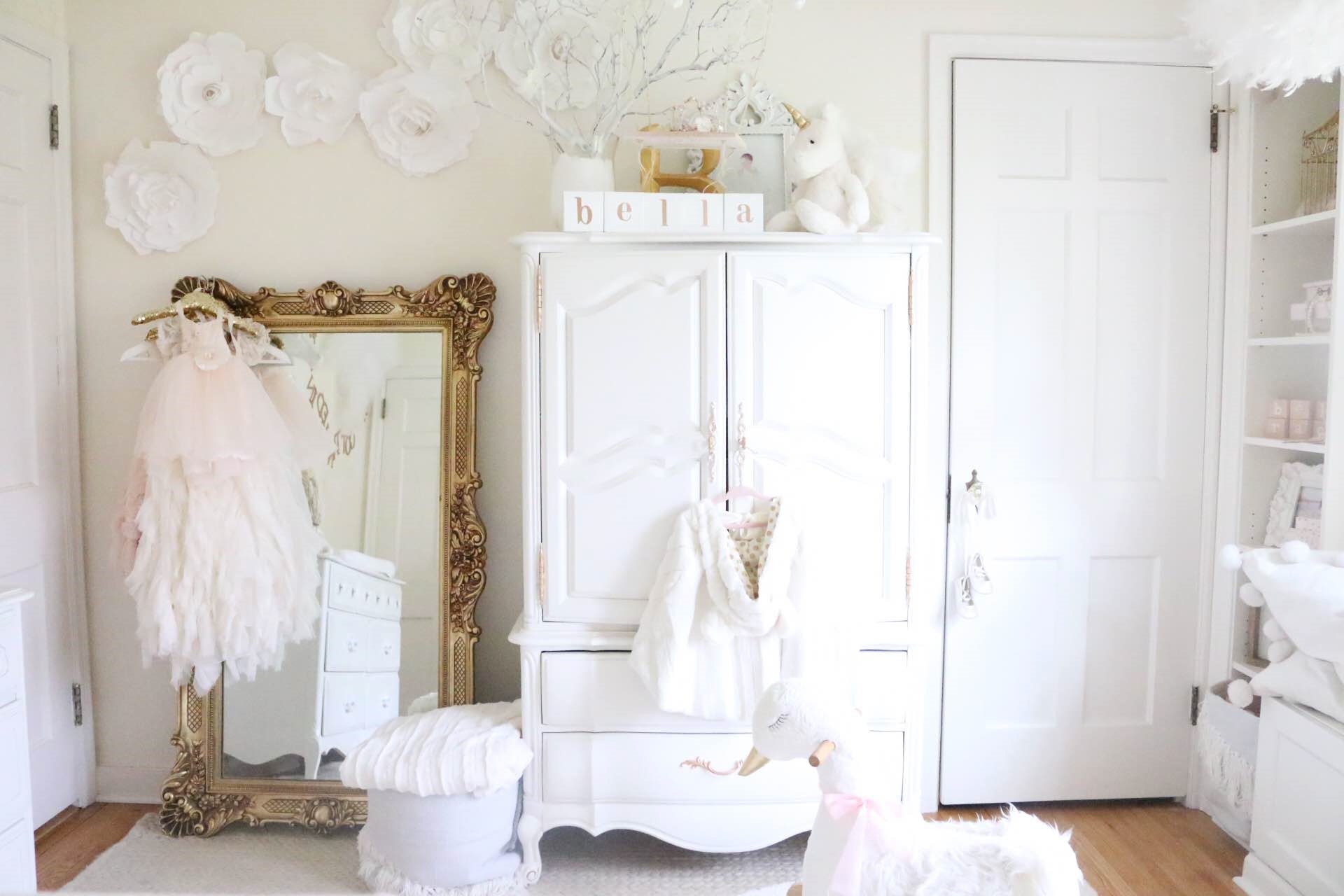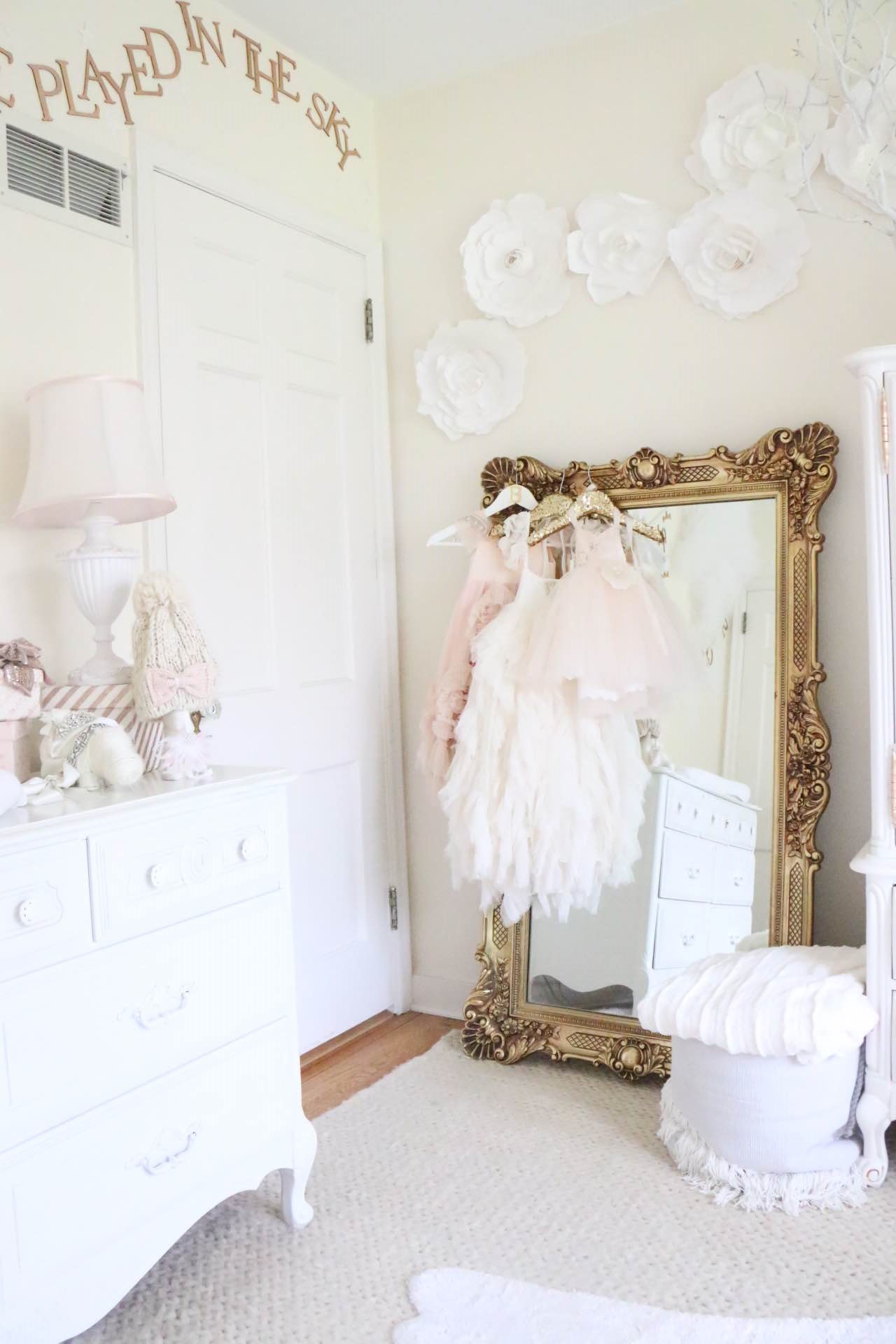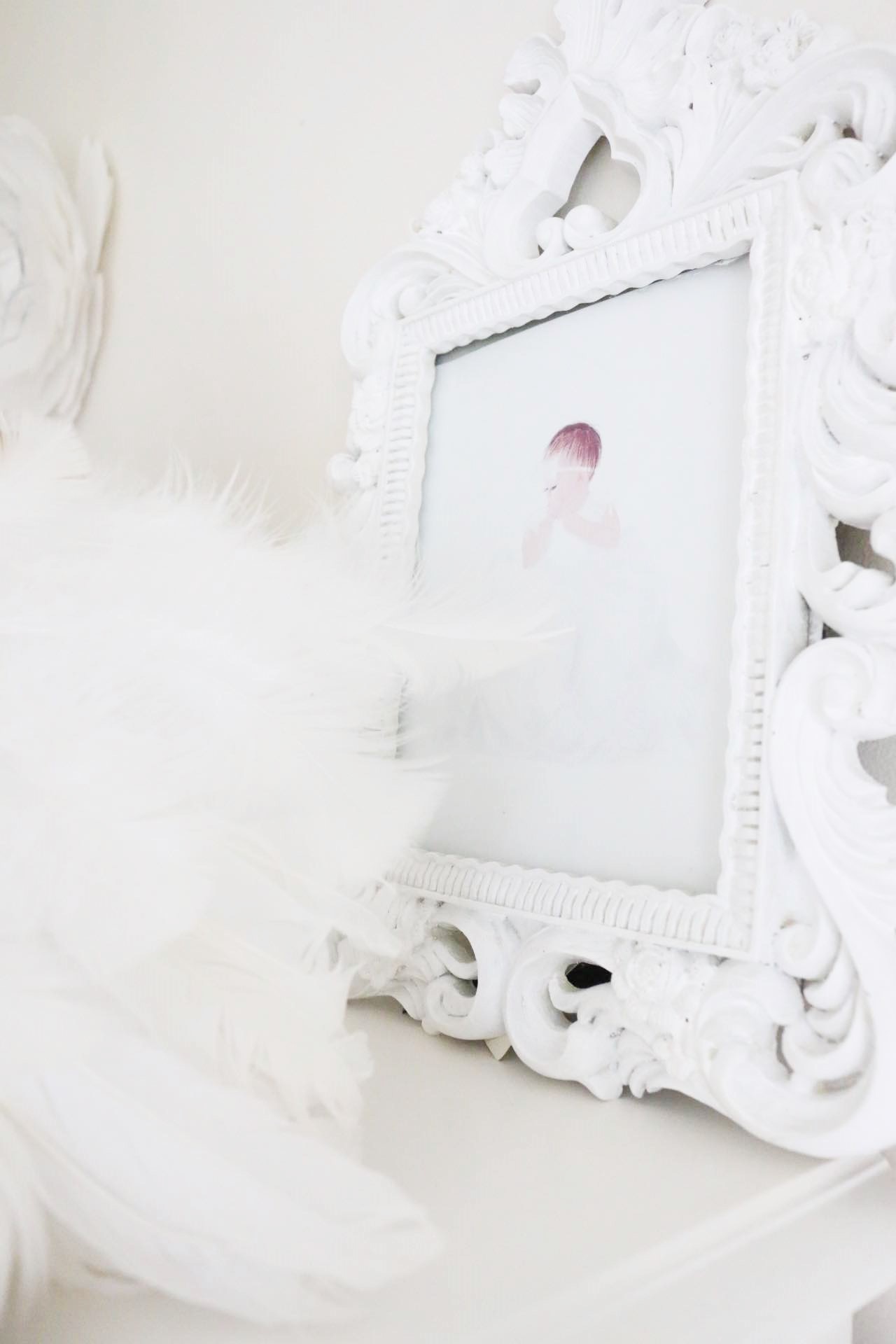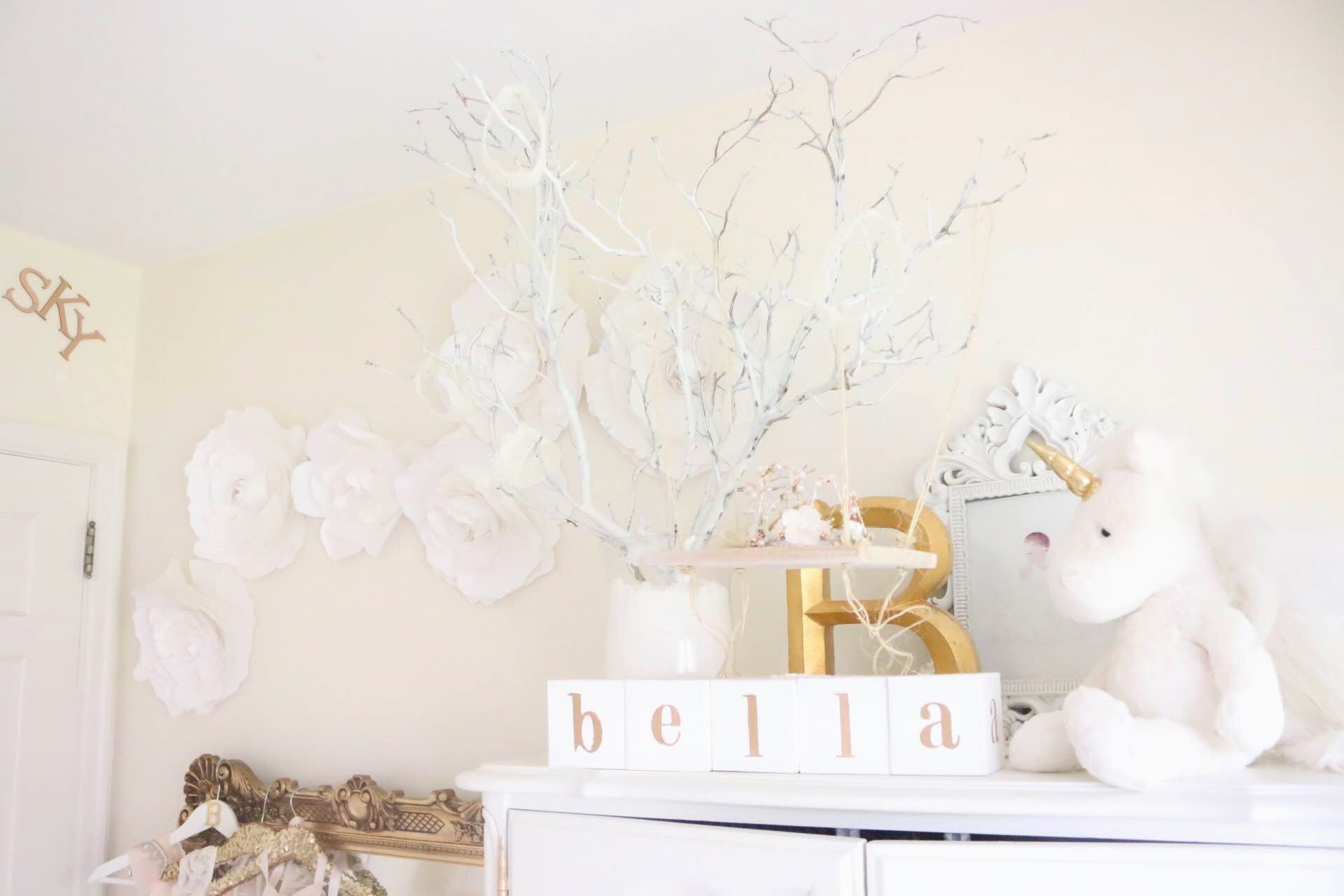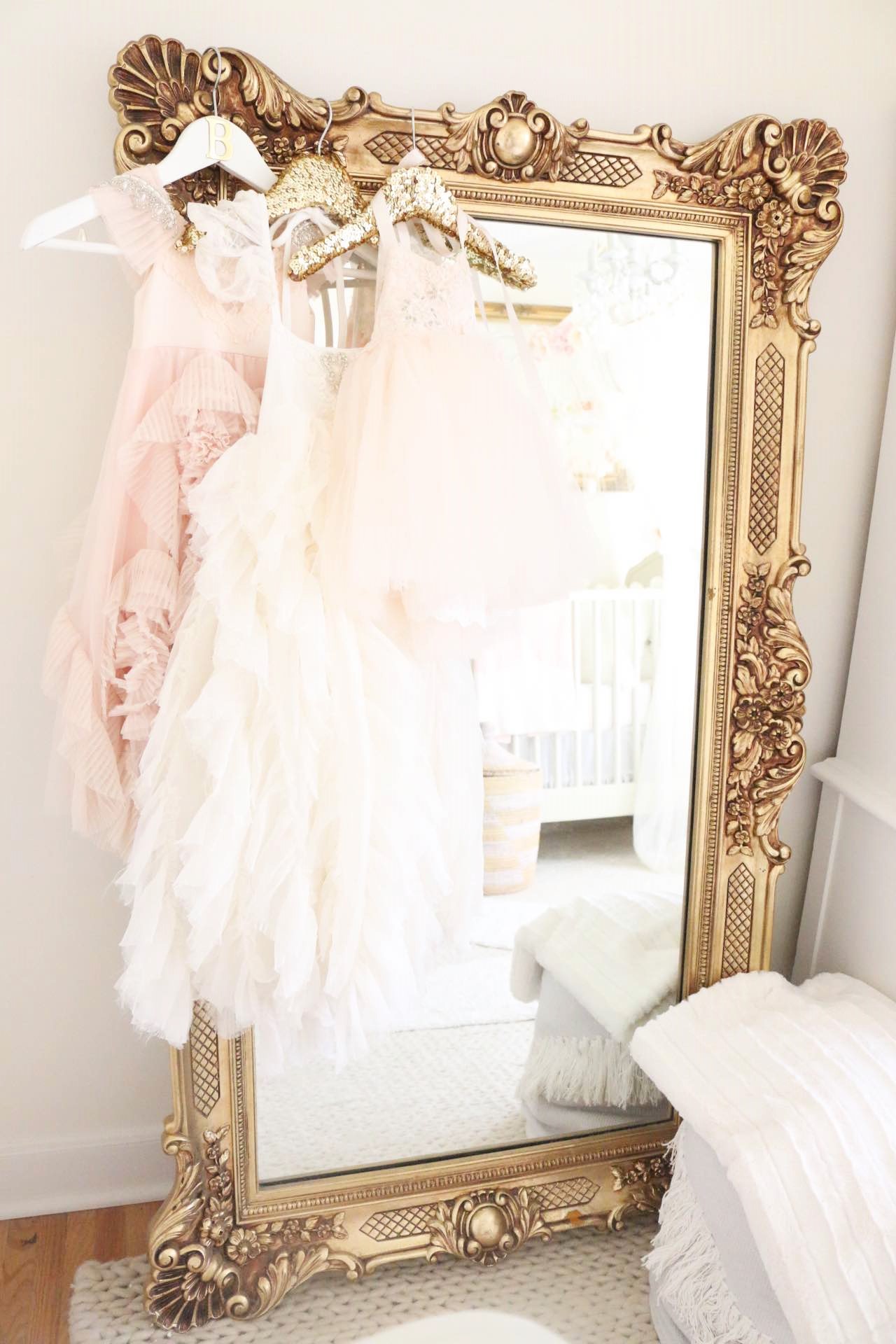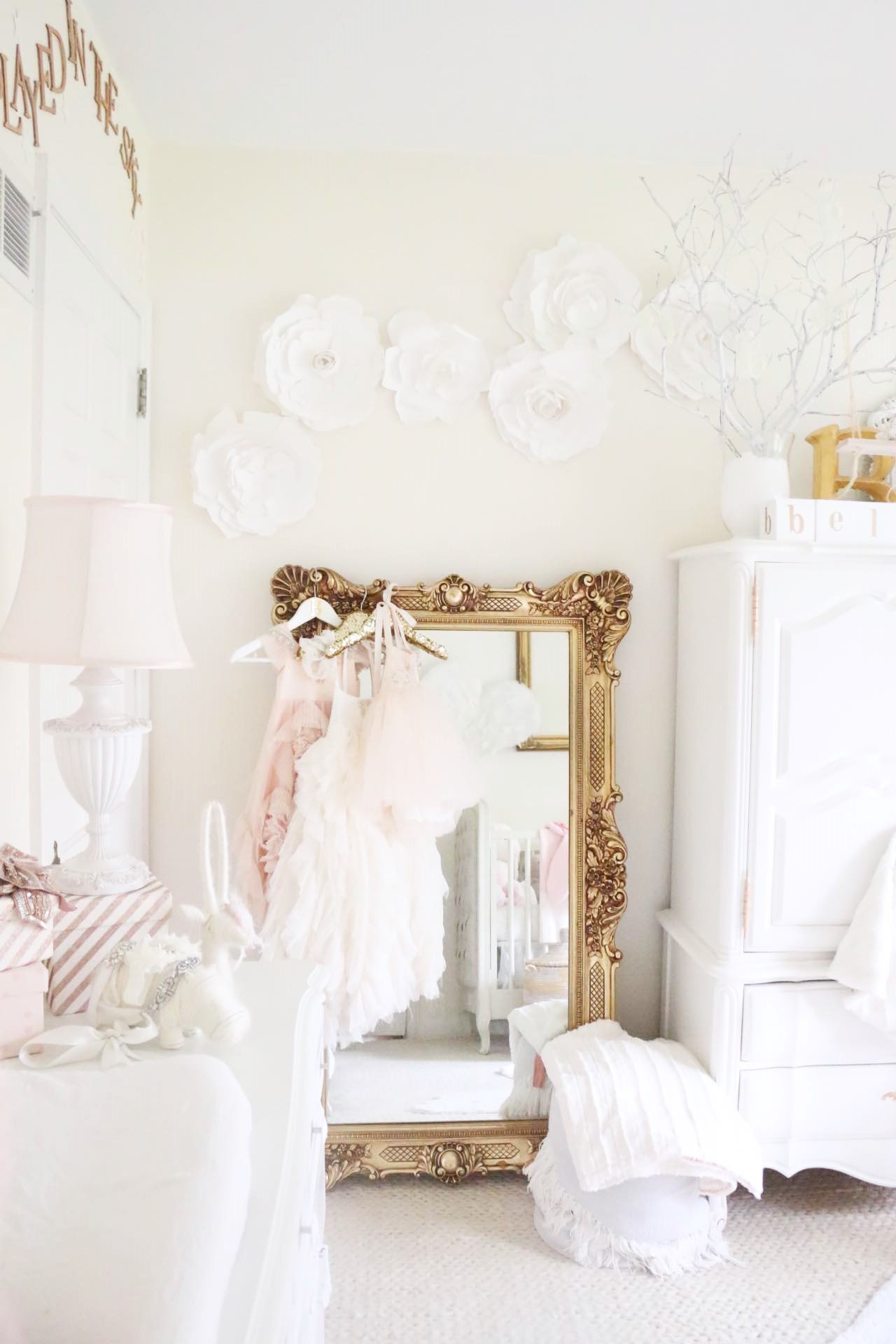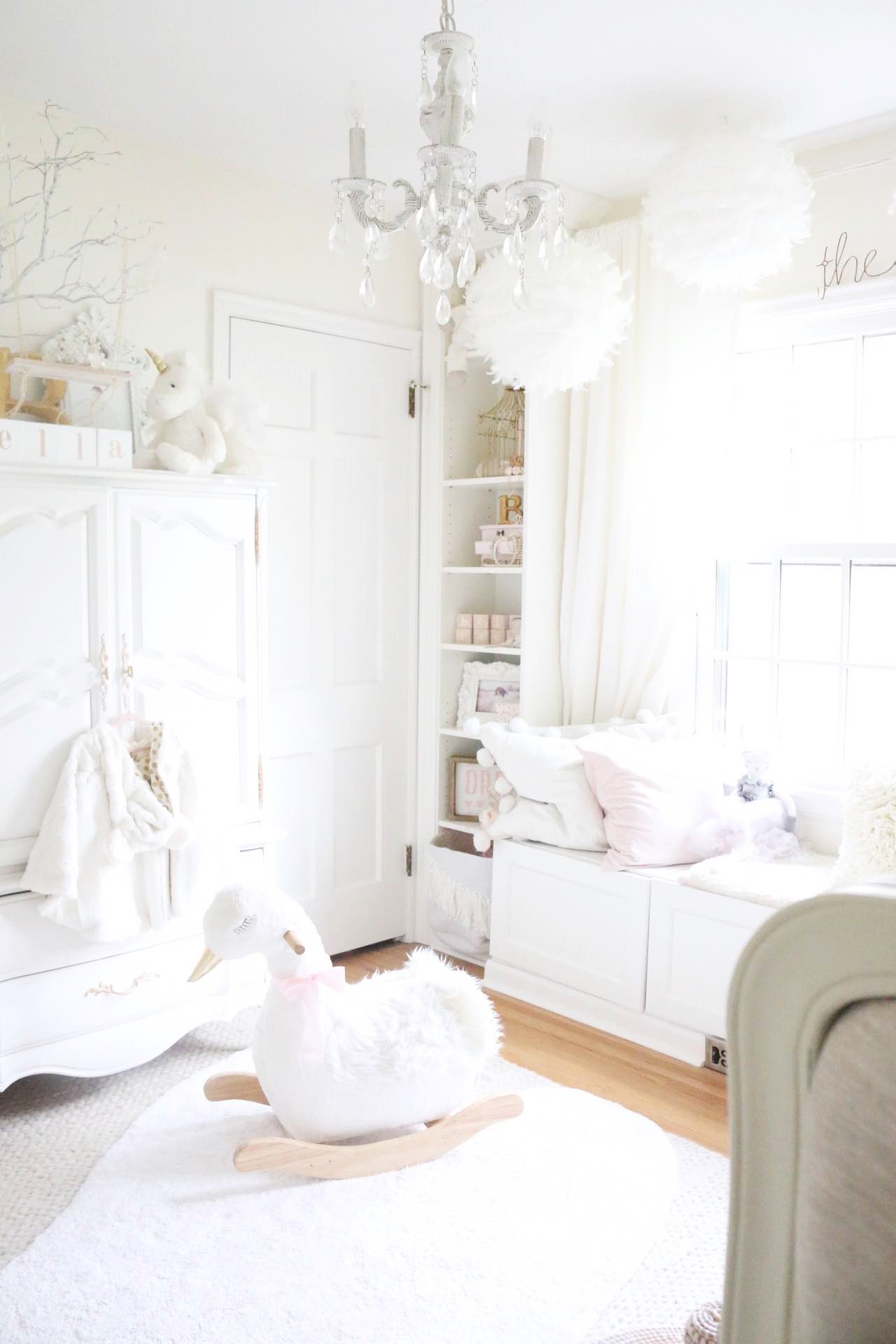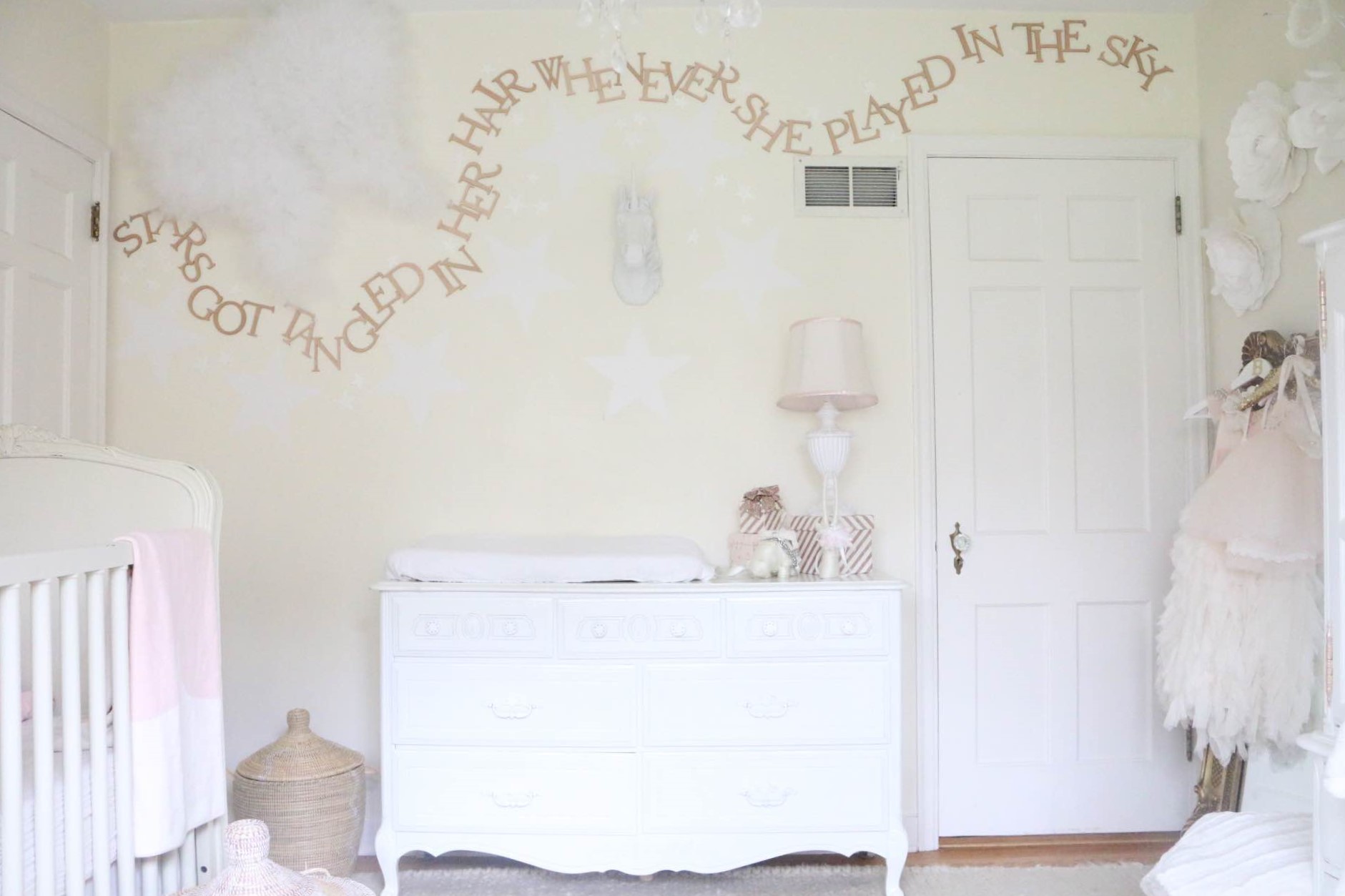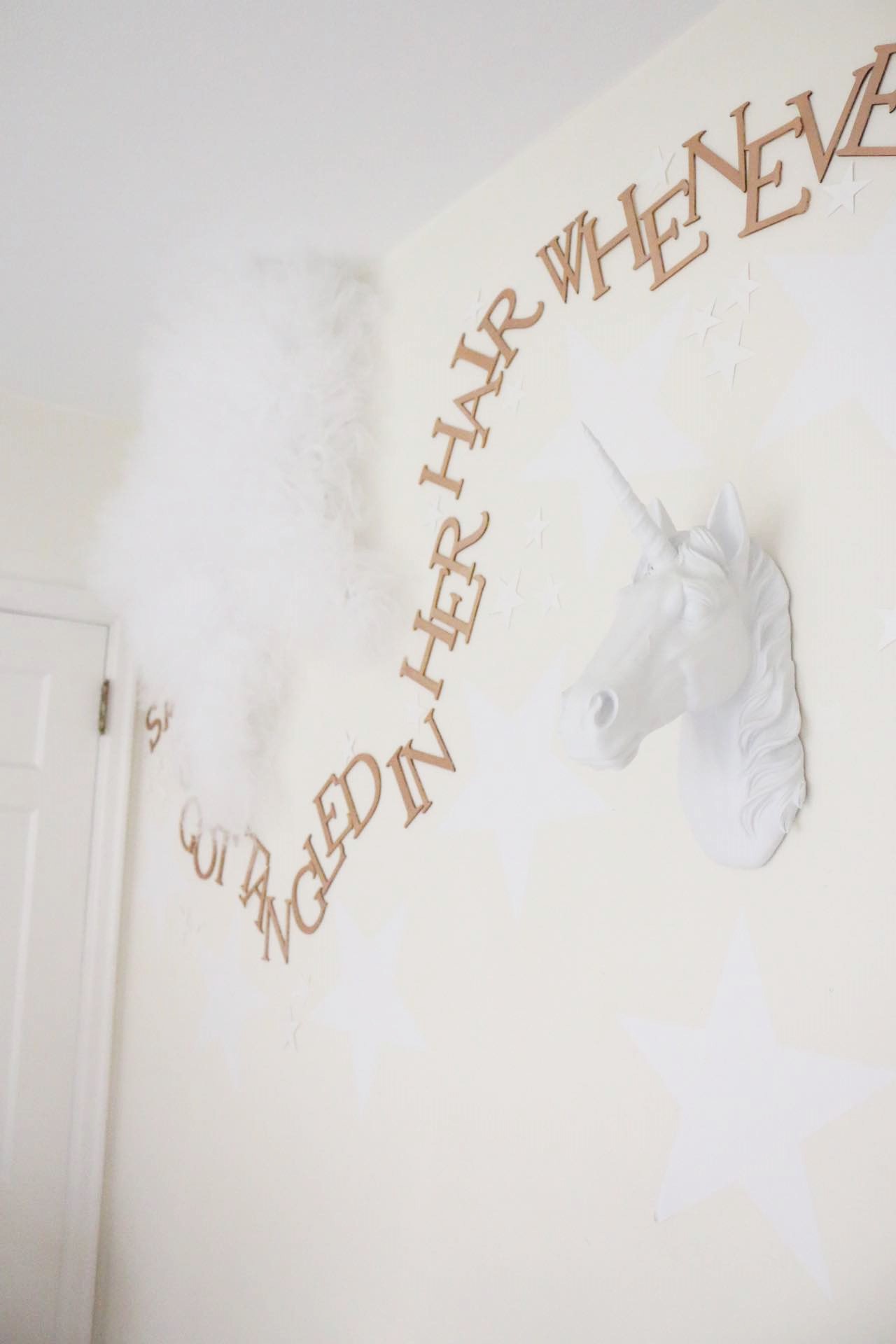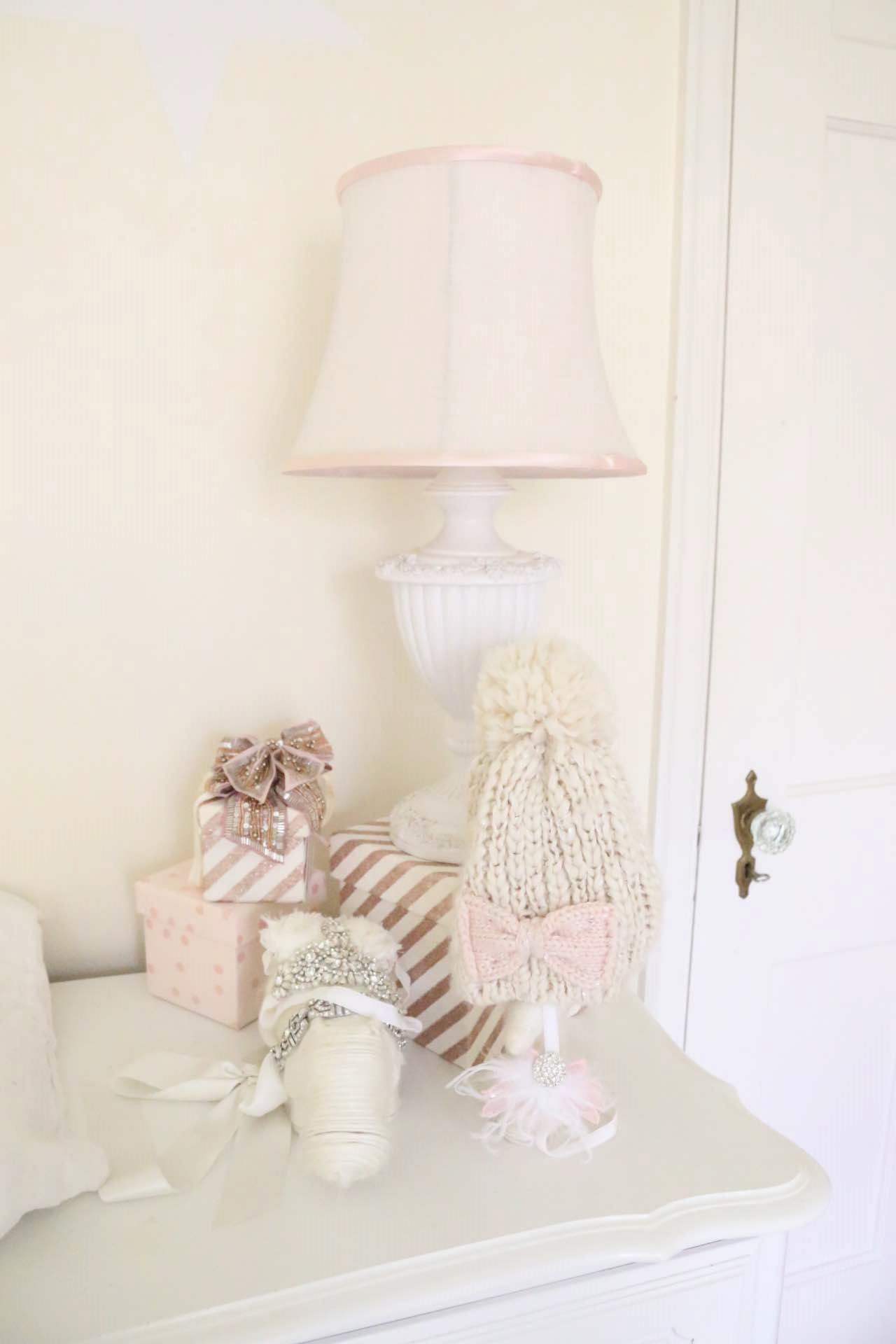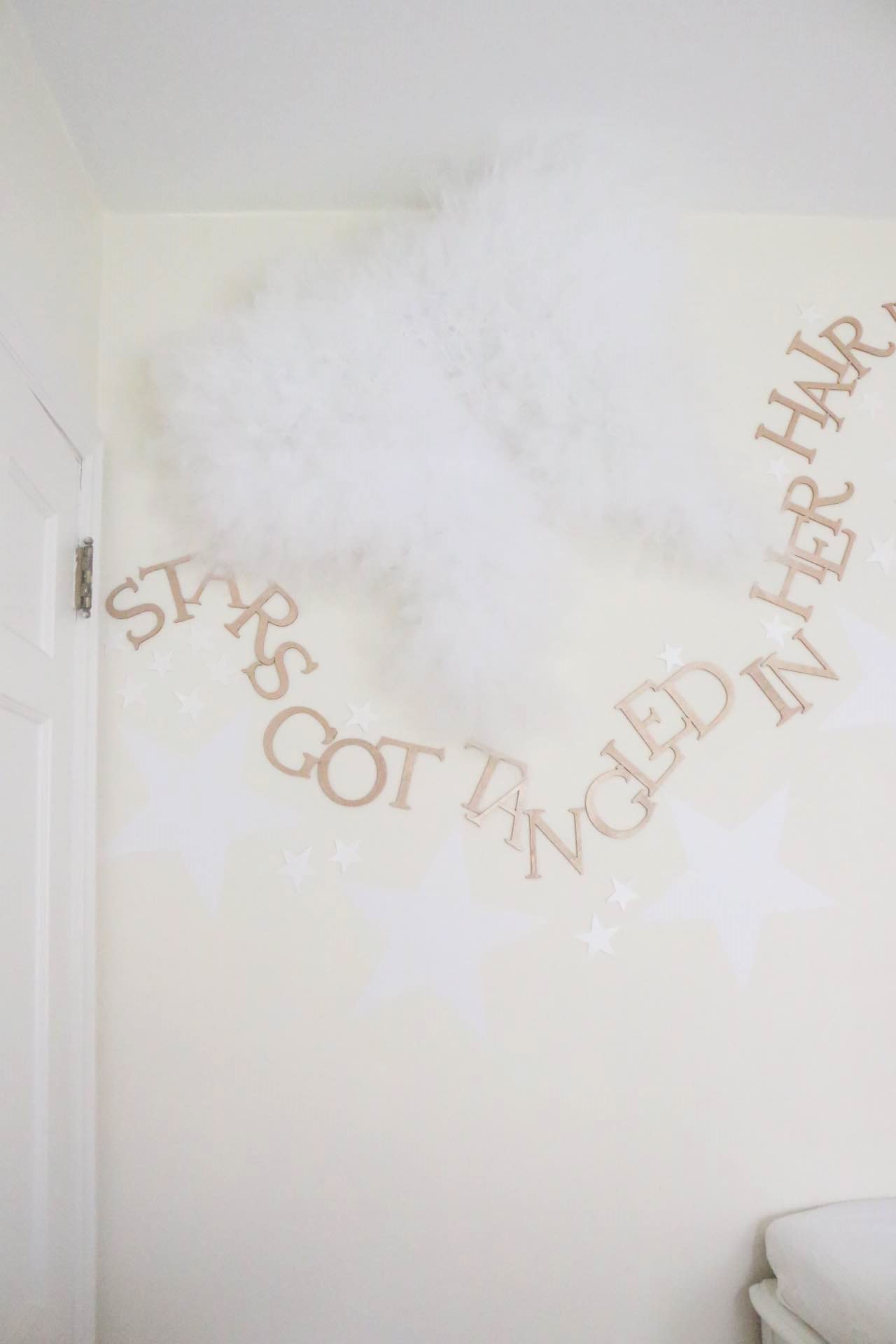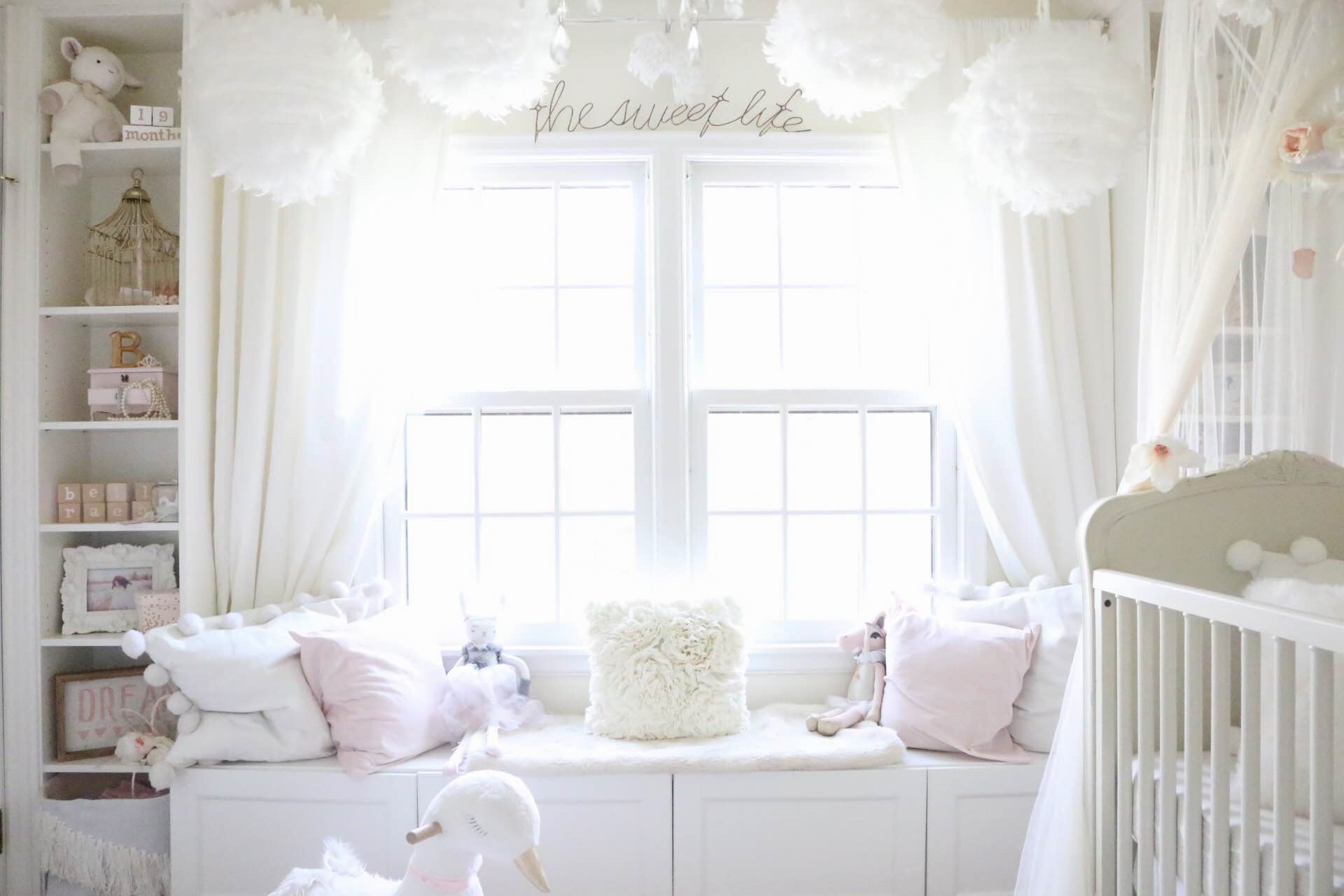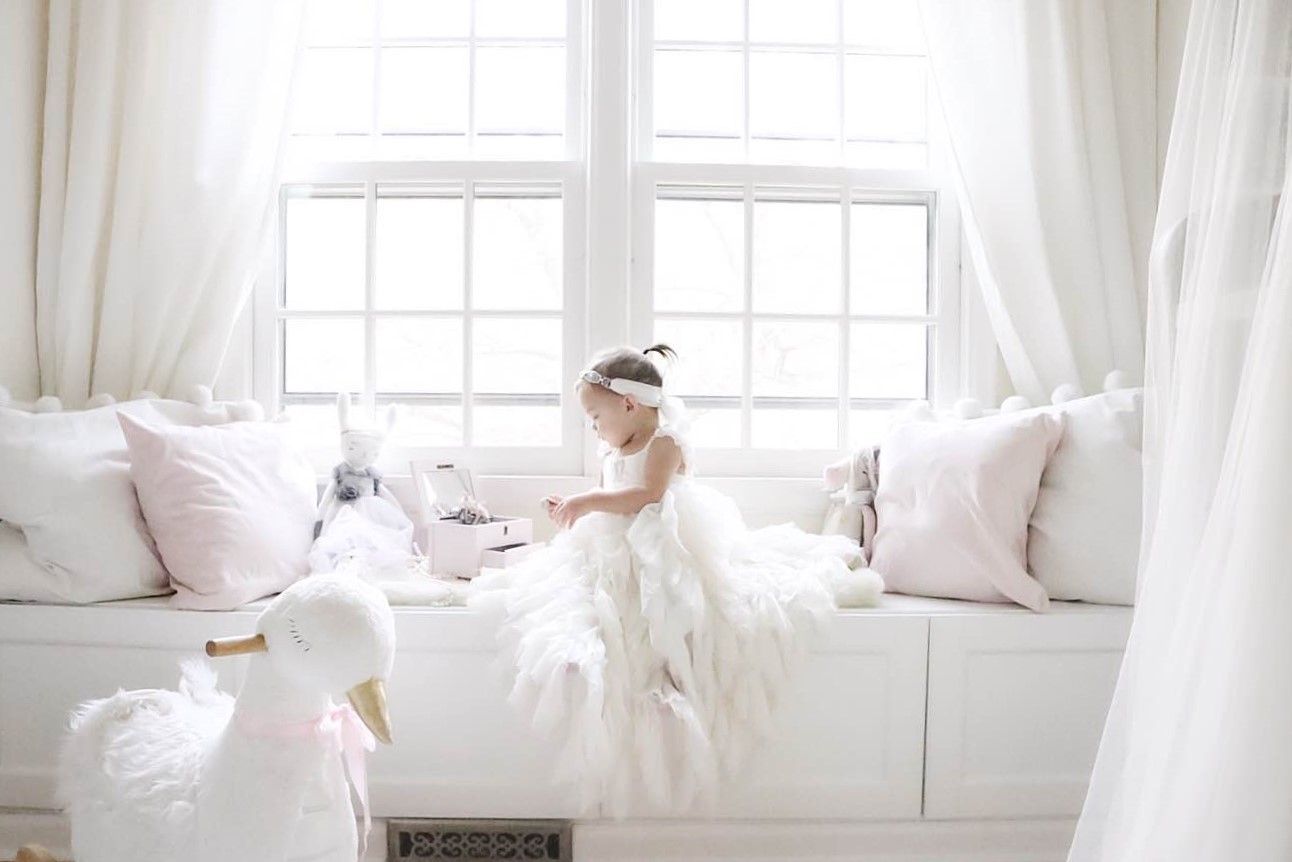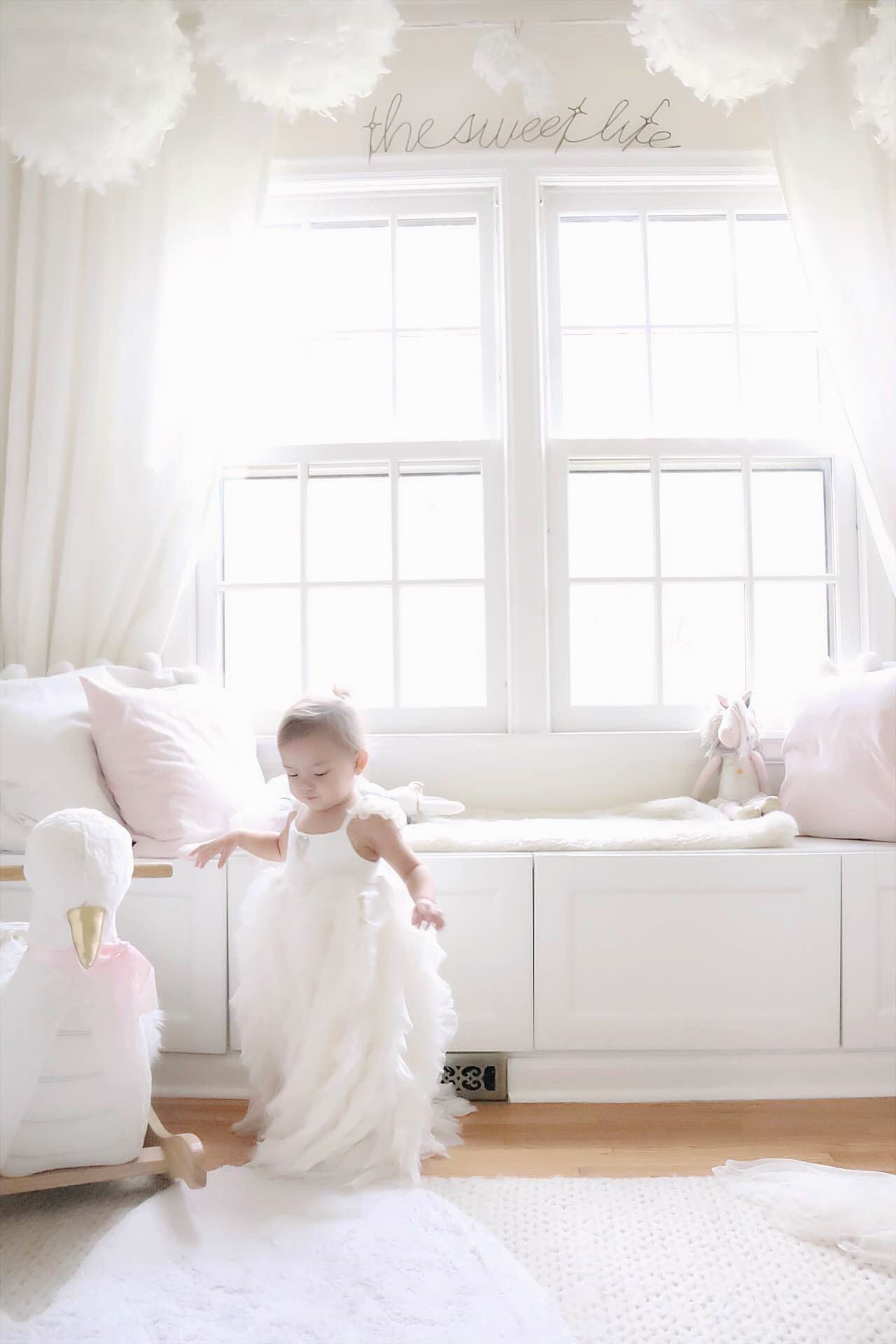 Shopping Sources:
Crib: RH Baby & Child
Crib Sheet: Aden & Anais
Crib Skirt: RH Baby & Child
Heart Blanket: Pottery Barn Kids
Large White Bunny: Pottery Barn Kids
Large pom pom pillow: Homegoods
Gold Ornate French Frame: Craigslist find
Wood Letter B: Creative Wood Letters on Etsy
Feather Wings: DIY
Canopy: Macy's
Mobile: DIY
Dresser: Craigslist find
Gold Mirror: Craigslist find
Paper Flowers: DIY
White Branch and Swing: DIY
Tassel Basket: Target
Sequin Hangers: Pearls & Pastries
Shabby Chic Lamp: Target
Frames: TJMaxx
Ballet Moccs: Wren Nest Creations
Gold Crowns: Love Crush Boutique
Unicorn: White Faux Taxidermy
Star Wall Decals: Urban Wall Decals
Letters: Michaels
Large Wings: DIY
Basket: Serena & Lily
Armoire: Craigslist find
Initial Hanger: Pearls & Pastries
Letter Blocks: DIY
Boxes: TJMaxx
Stuffed Unicorn: Pottery Barn Kids
Built-Ins: DIY Blog Post
Window Treatments: Pottery Barn
The Sweet Life Iron Quote: Pottery Barn Kids
Ruffle Pillows: Target
Chandelier: Overstock
Feather Lanterns: Cost Plus World Market
Rug: Overstock
Angel Wing Rug: Lorena Canals Rugs