Today, I'm sharing the DIY Ballet Bar that I did for Bella's birthday!I thought it would be perfect for her ballerina birthday party but I also wanted to make it so she could have it displayed in her room or the playroom. I came across some PVC ones like one here, but I didn't really want the PVC look.
I love the copper clothing racks and I thought...couldn't I do that but for a ballet bar? So I went to Home Depot to see how I could go about making that happen. I will say that if you use the copper fittings, it will be twice as much as PVC. Mine was around $80 where PVC will be around $40. In the end, I wanted to build one that looked pretty but was also functional. However, the PVC will work just as great and you can paint it!
Please feel free to pin any of these images by hovering over the upper left hand side!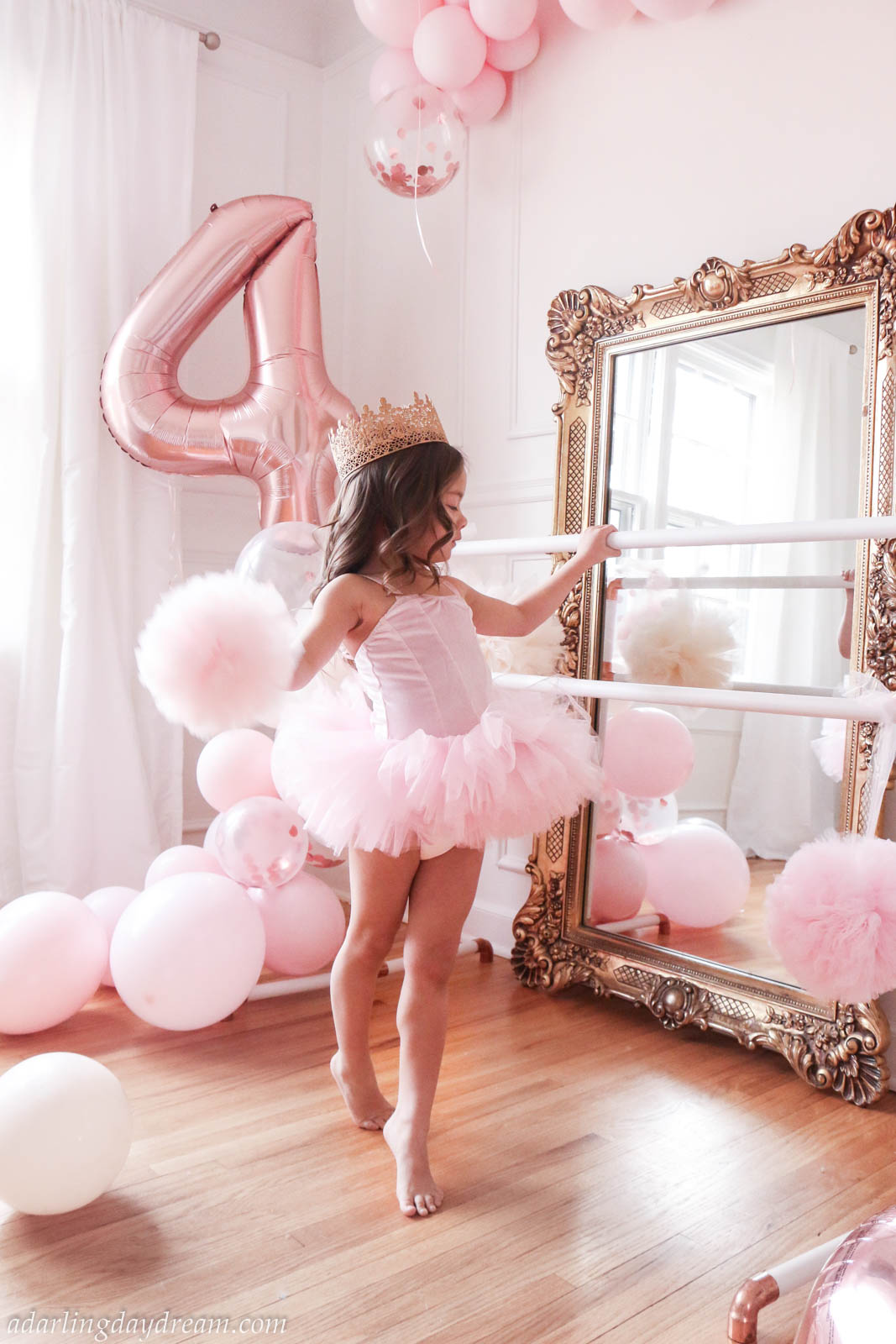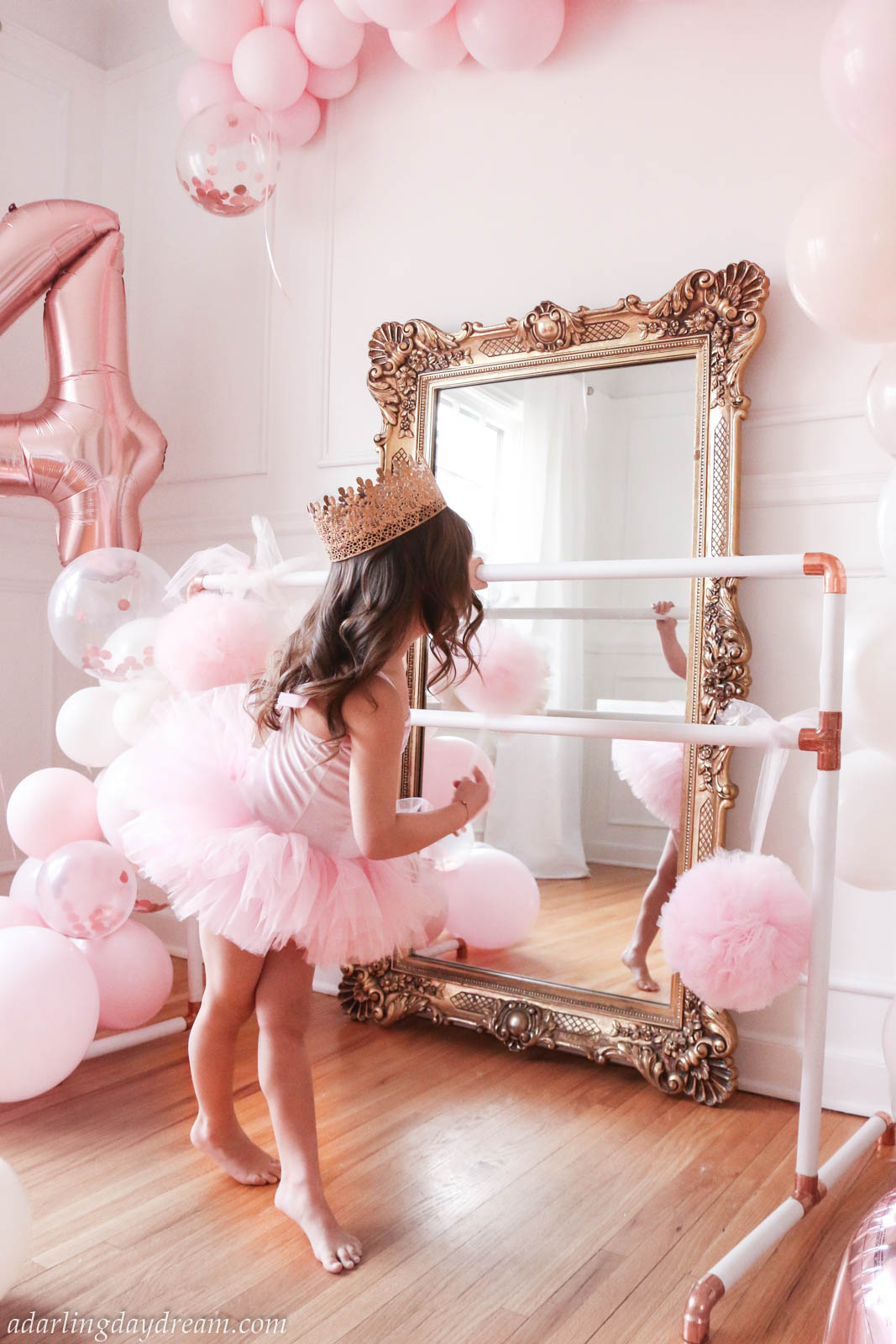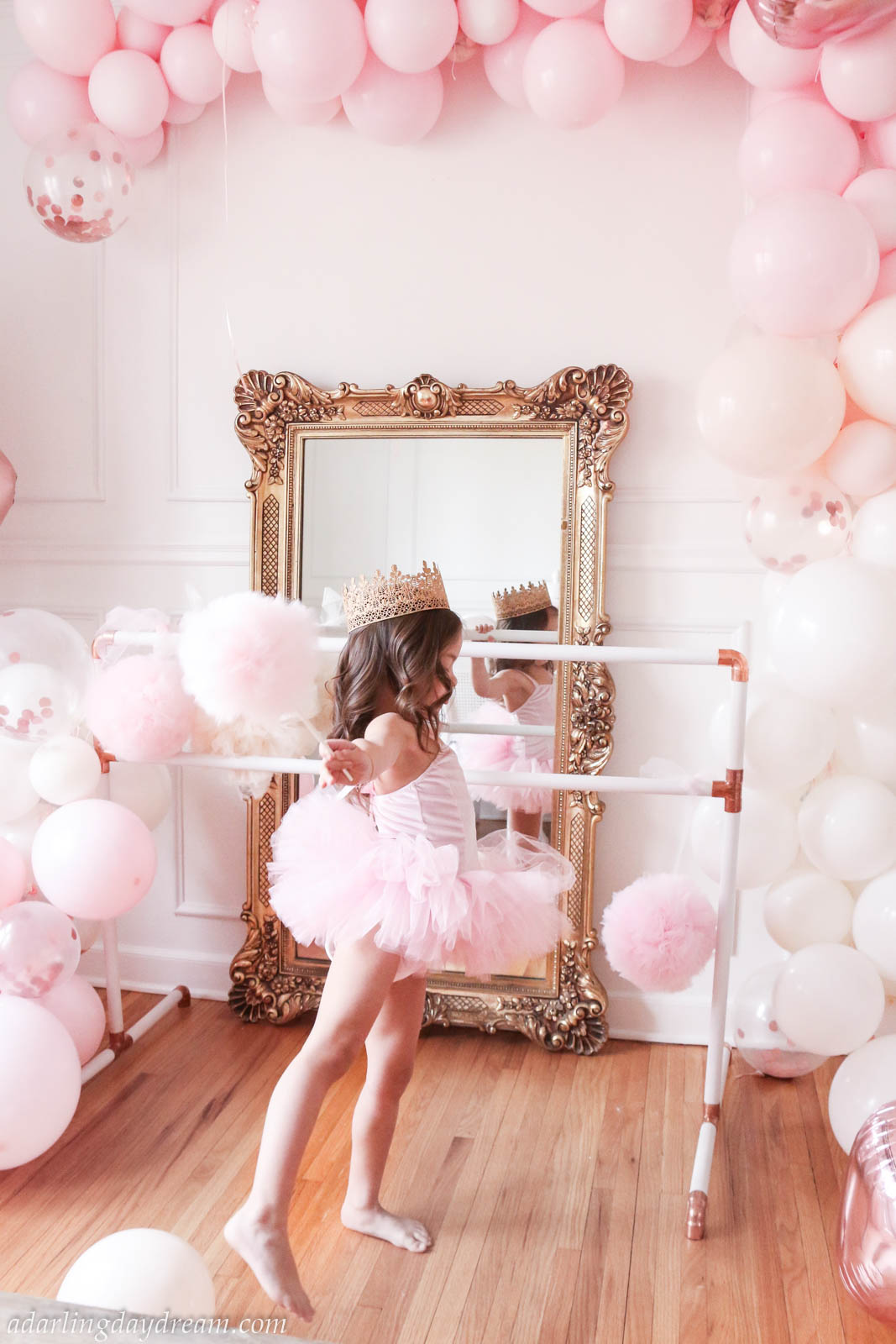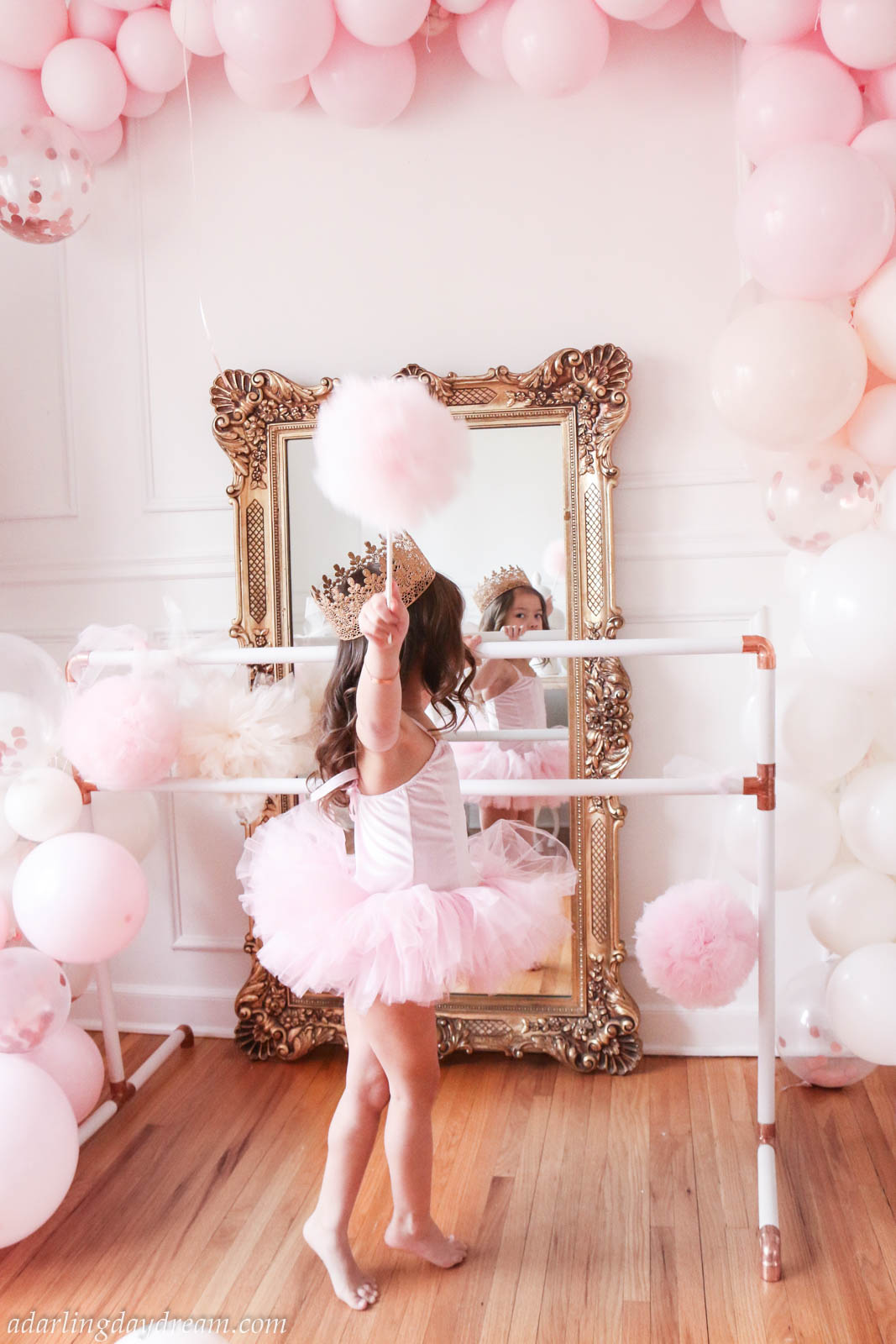 Here are the supplies that I purchased:
(5) 1 1/8" x 48" Wood dowel (You can buy longer ones if your Home Depot has them. Mine did not.)
(6) 1" Copper fitting elbows
(4) 1" Copper fitting tees
Glue - any kind of strong glue and I chose wood glue.
Paint - I used spray paint in a chalk finish.
Wood dowel cuts:
2 - 48"
2 - 24"
4 - 12"
2 - 8"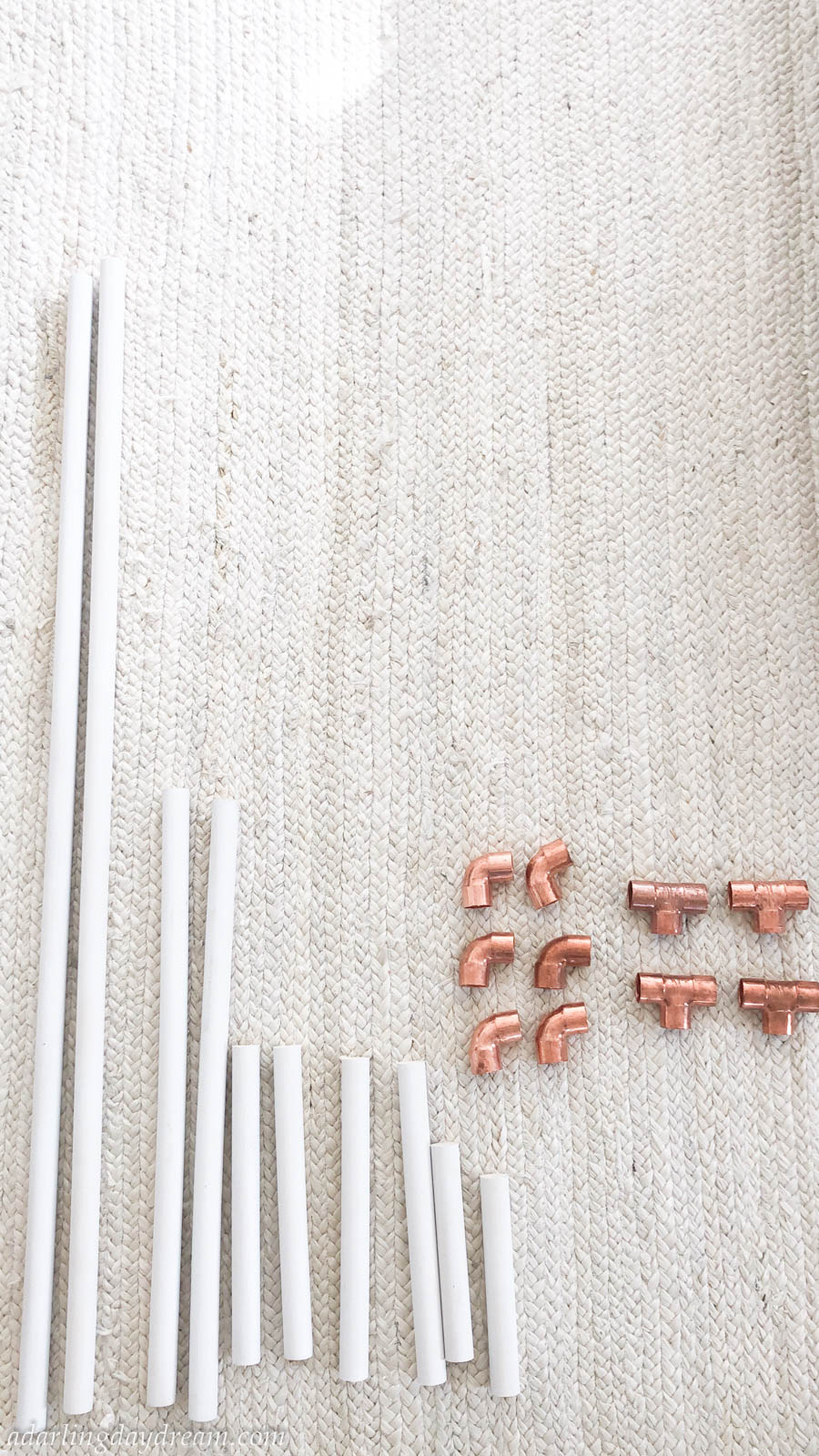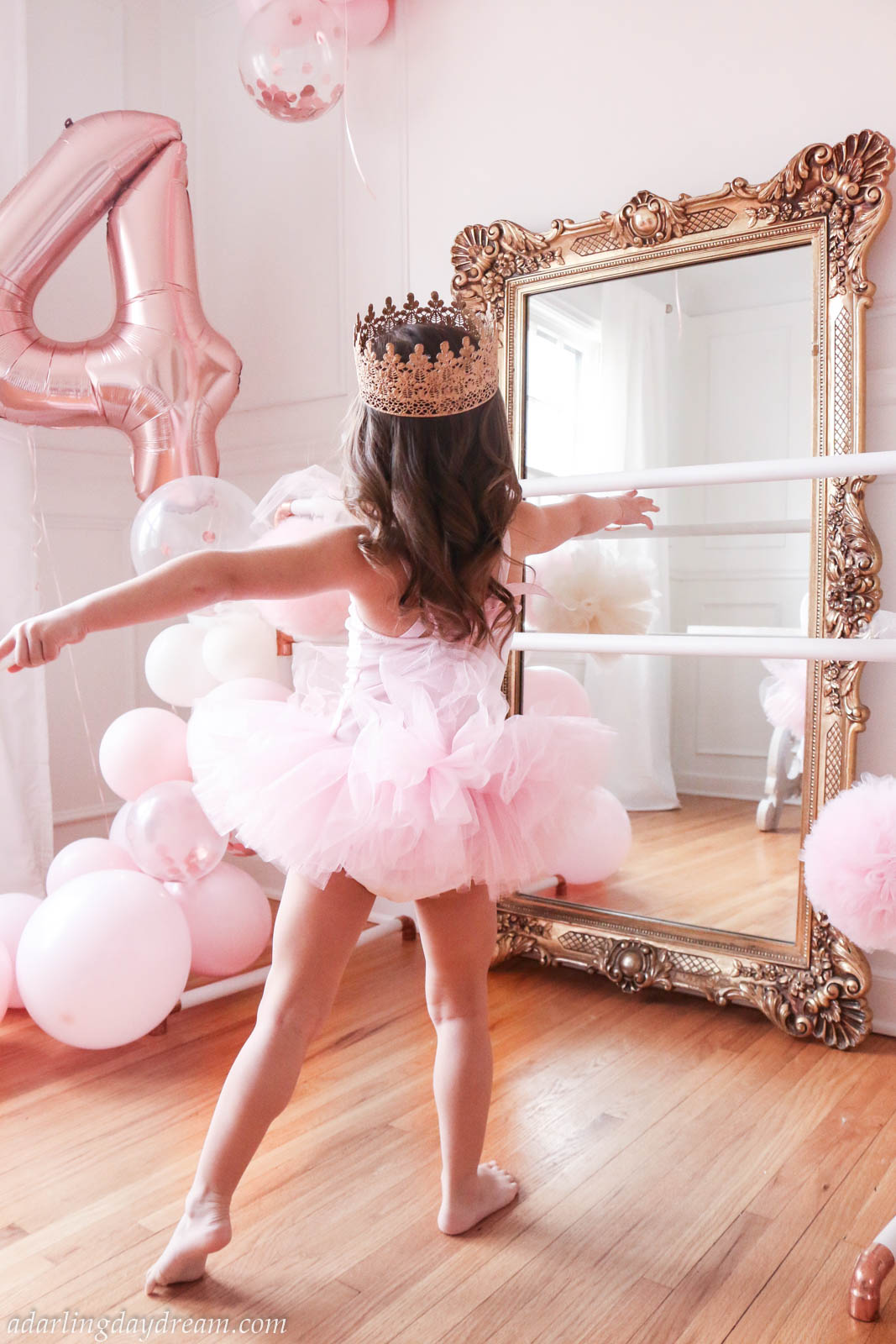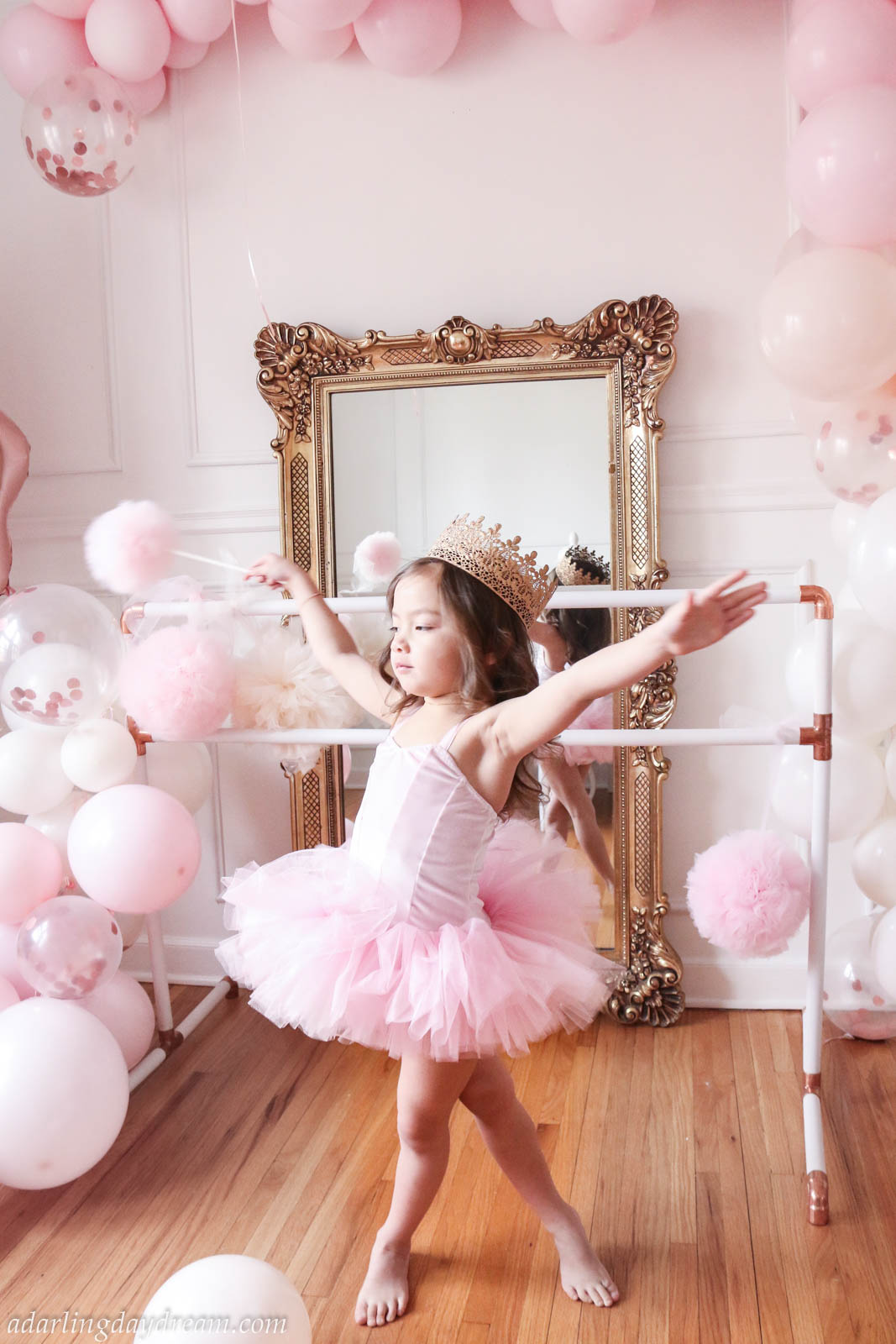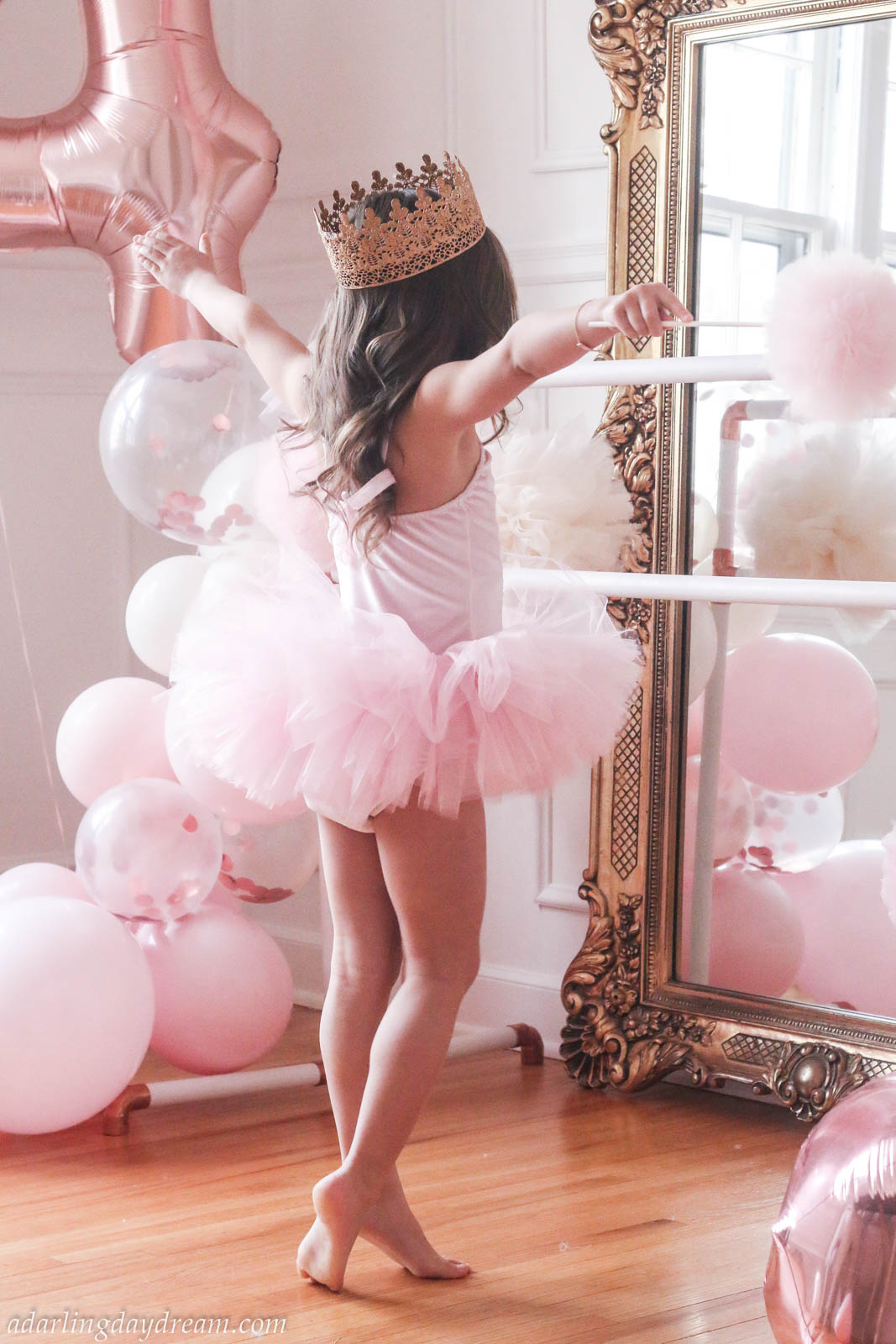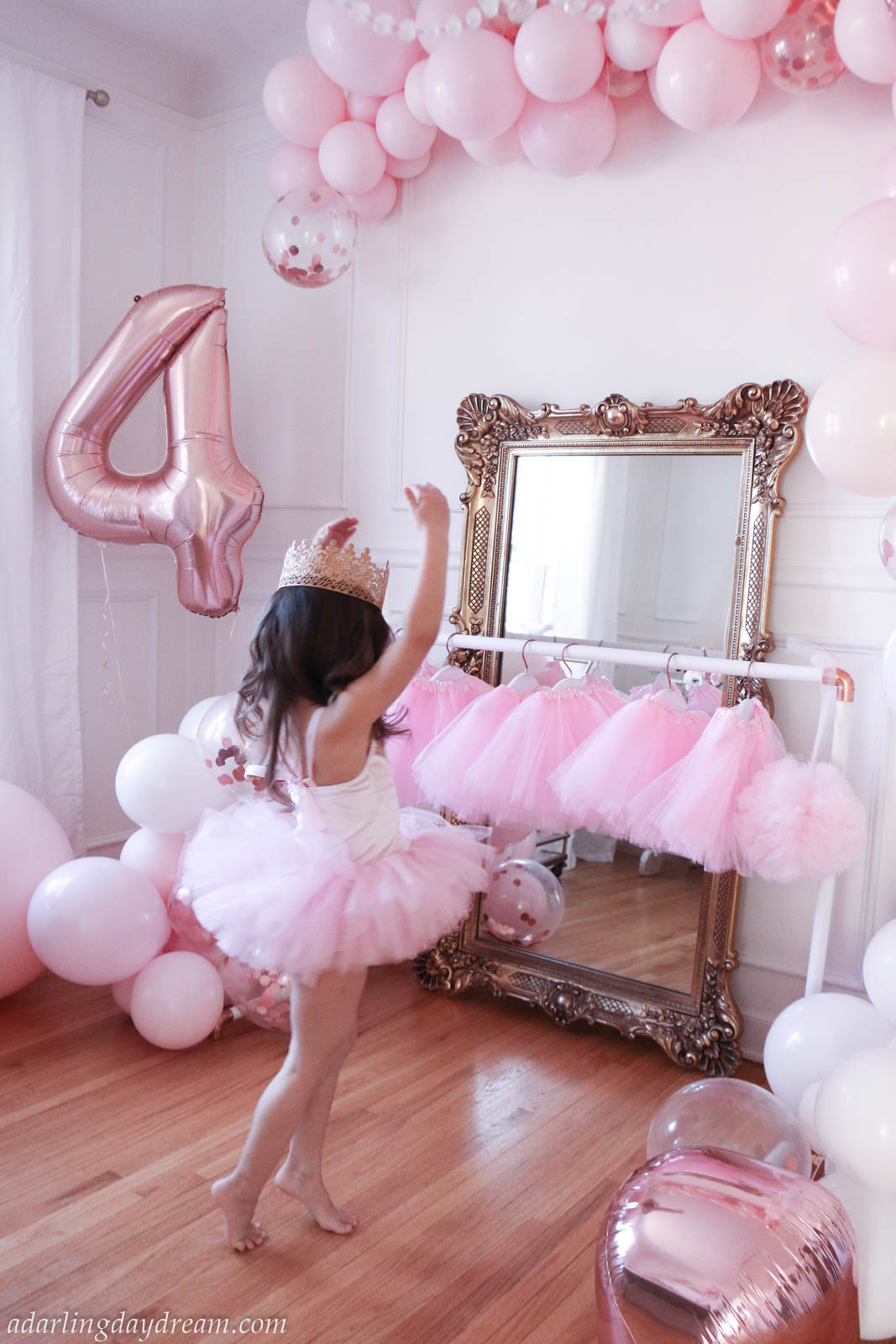 Directions: you can follow detailed directions here. This is what I used to help with measurements for mine! Open that in a new tab so you can follow along here too.
It's really hard to put into words what I did but here's the best way that I can describe what I did.
Glue on an elbow copper fitting to each end of one 48" dowel. Glue on each 8" piece to the other end of those elbow copper fittings.
With the other 48" dowel glue on a tee copper fitting to each end. Then attach that to the other end of the 8" pieces.
Next, glue on the 24" pieces to the remaining end of the tee copper fitting. For the bottom (feet), use a tee copper fitting and glue on a 12" dowel to each side. Do this twice. Take another tee copper fitting and glue on the remaining 12" dowels to each end. Have the remaining hole face upwards so it can be clued to the rest of the bar.
Now glue the remaining elbow copper fitting to each end the 12" pieces. Now you can attach the "feet" to the bar.
You can shop all the items I used here:

(This post contains affiliate links for your shopping convenience.)