Bella turned 4 years old yesterday and I am still in denial! How is she 4 already? For birthdays and holidays, I love making it special for my kiddos. They will forget the gifts but I truly hope they always remember the feeling they had of waking up on their birthdays, Christmas and other special days.
I need to do a post on how I go about making days special and gift wrapping. I've been promising this for a while!
In the meantime, here's some details on Bella's birthday morning....
I always put their teepees out and make it cozy and snuggly. After the morning winds down and all the gifts are unwrapped, they love to go in their teepees with their new toys or books. I think it's a great way for them to settle their minds after the fun stimulation!
I hang streamers, their birthday banner that I made for the 1st birthday and just change out the number and then put up balloons. I like to keep some balloons on the ground. I also try to keep the inflated balloons shorter or to their level a little bit.
Gift wrapping....I usually get most of my wrapping paper from TJMaxx/Homegoods/Marshalls and use 3-4 different ones. I also use different kinds of ribbons (velvet, pom pom or anything fun I find throughout the year. I also reuse them! I'm a ribbon hoarder for sure!
Below all the photos, I've shared all the items of her birthday morning. Or the best that I could! I will also try to get a blog post up about gift wrapping soon!
Please feel free to pin any of these images by hovering over the upper left hand side! I also linked all the sources below for your shopping convenience. Just click on the image to shop.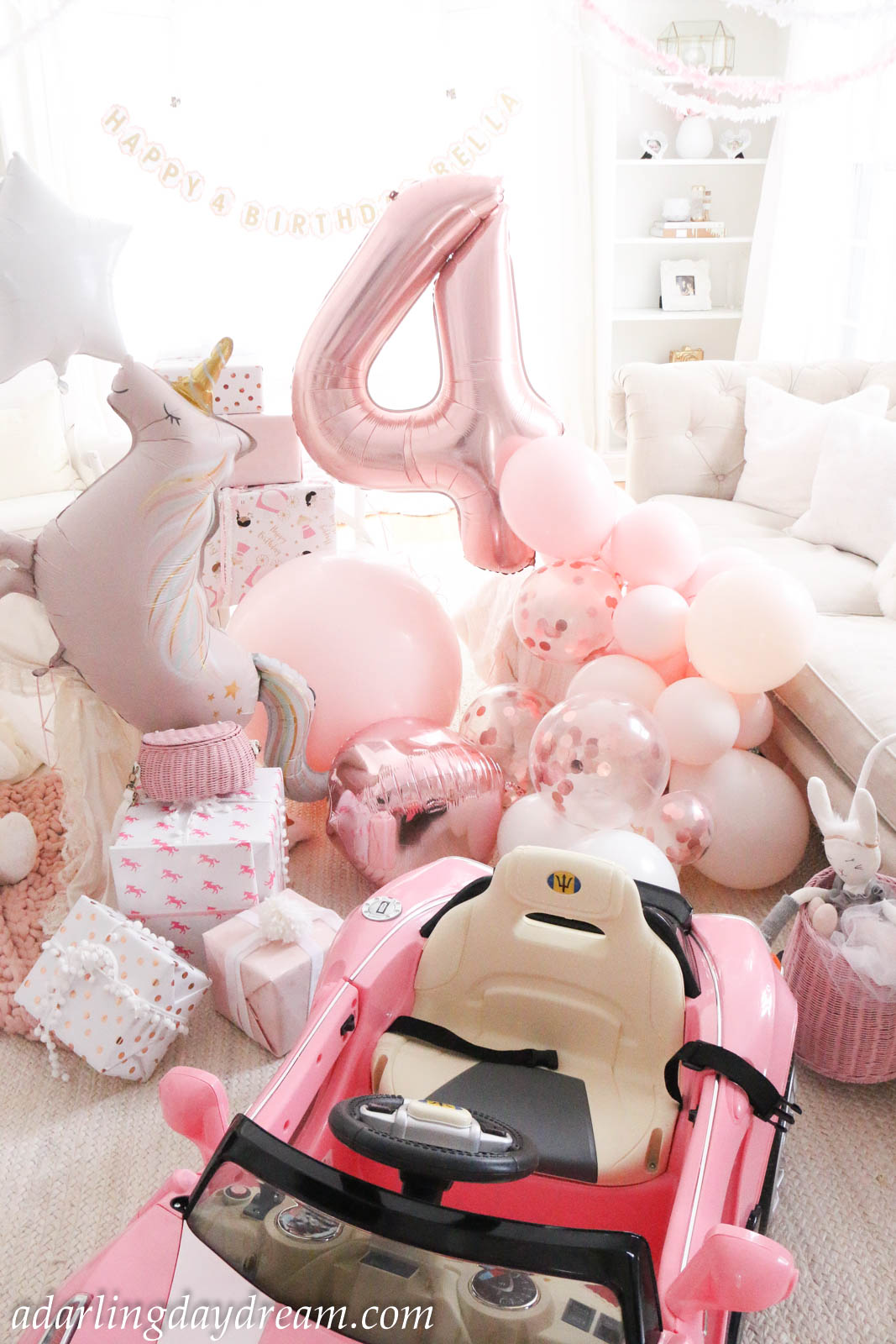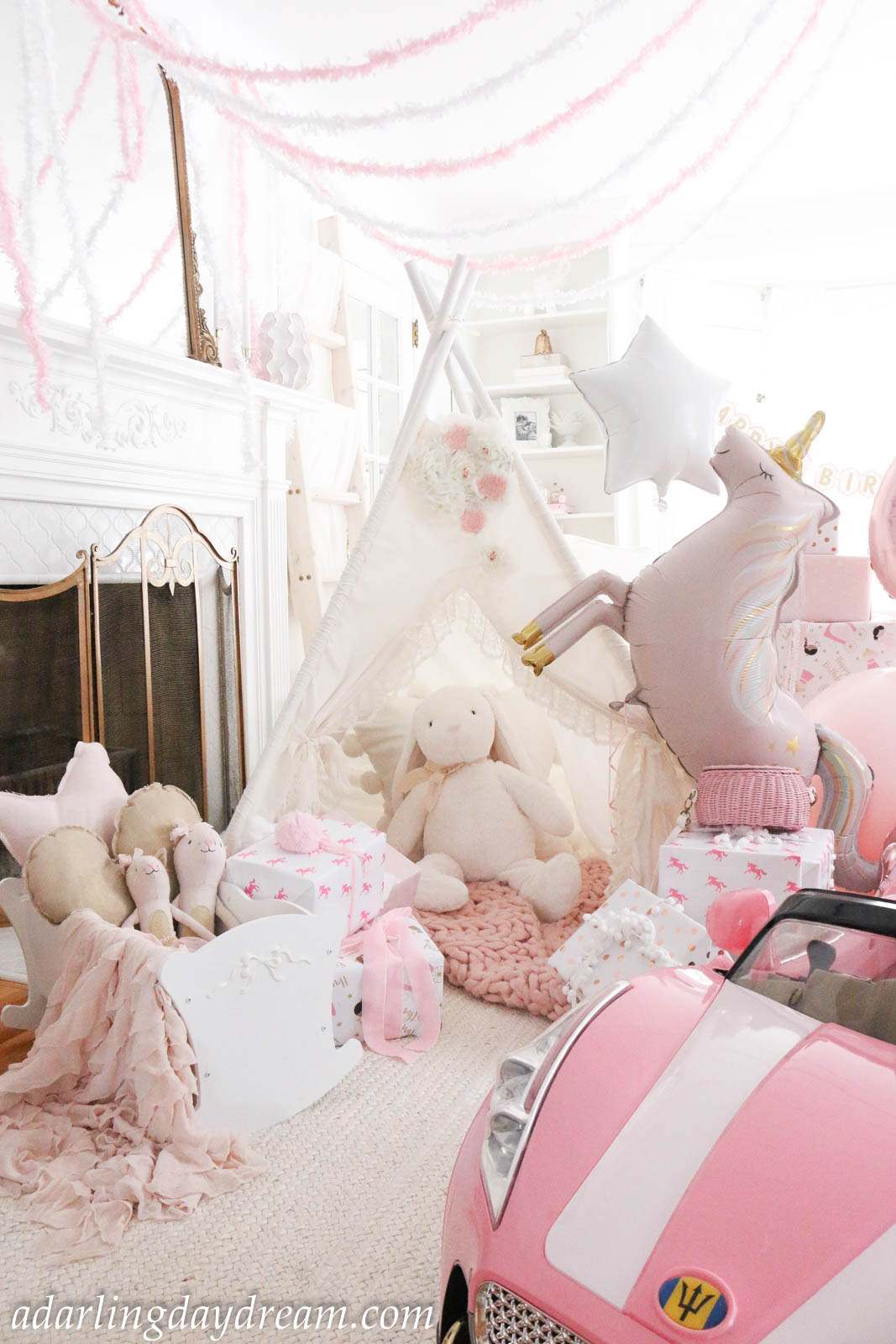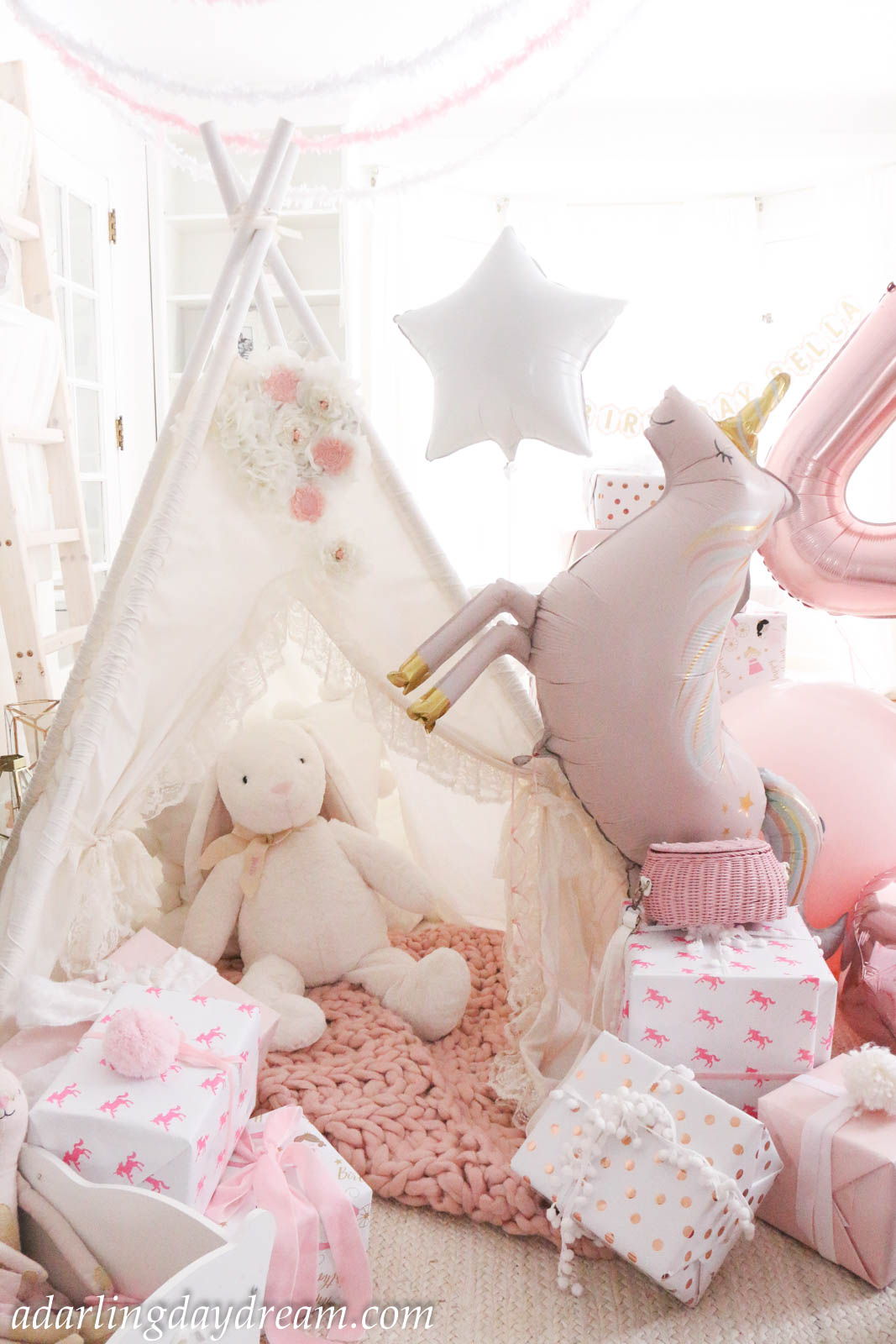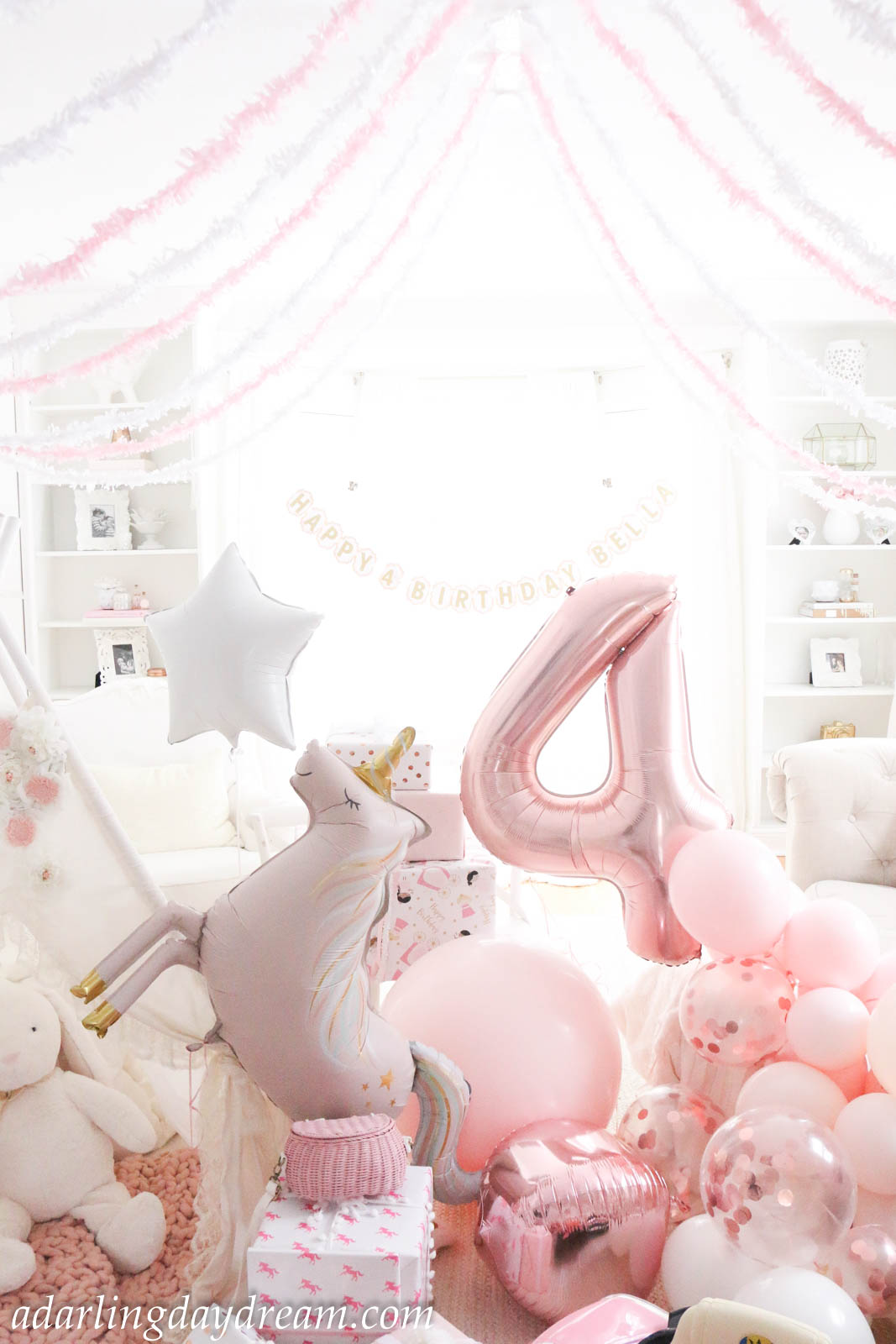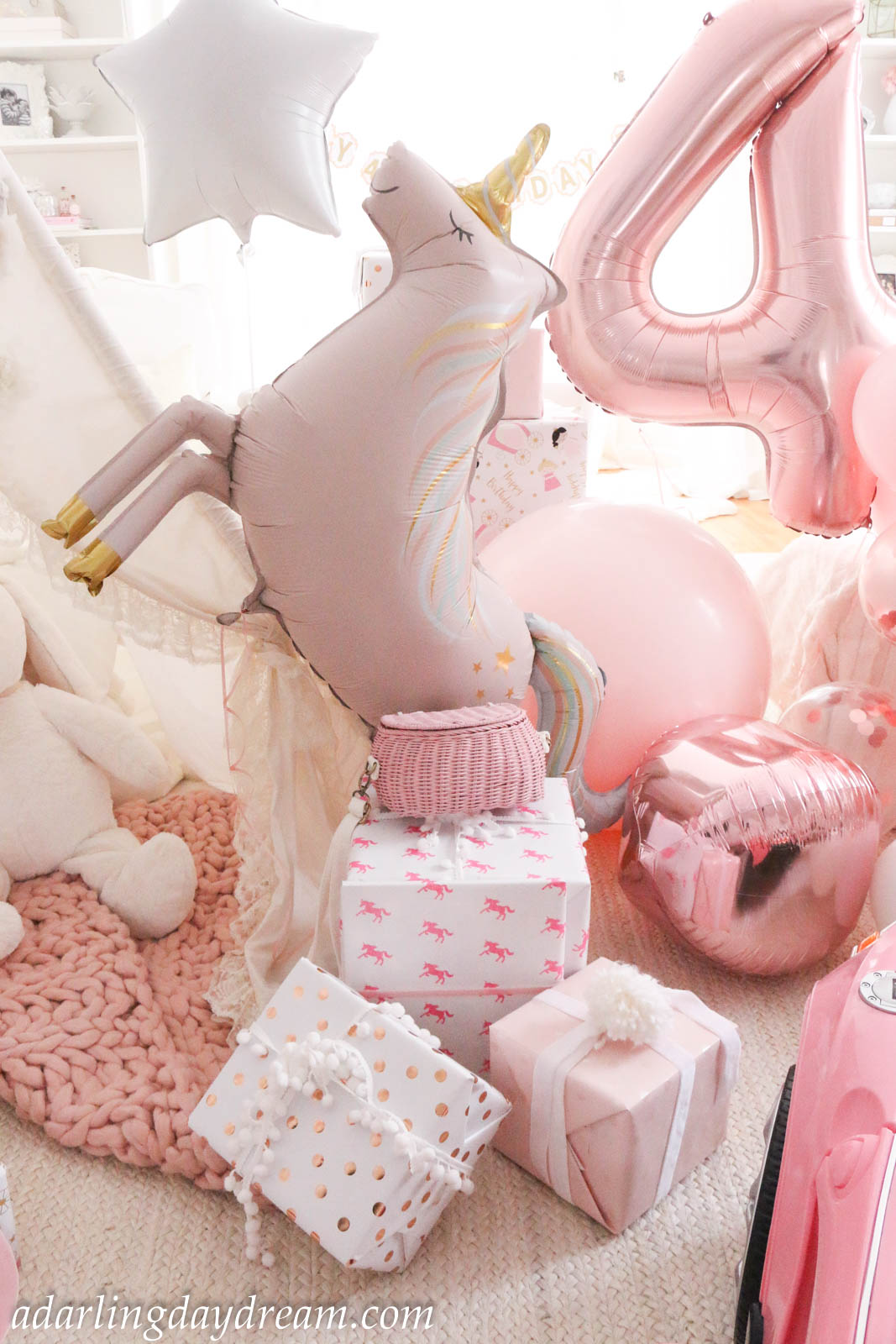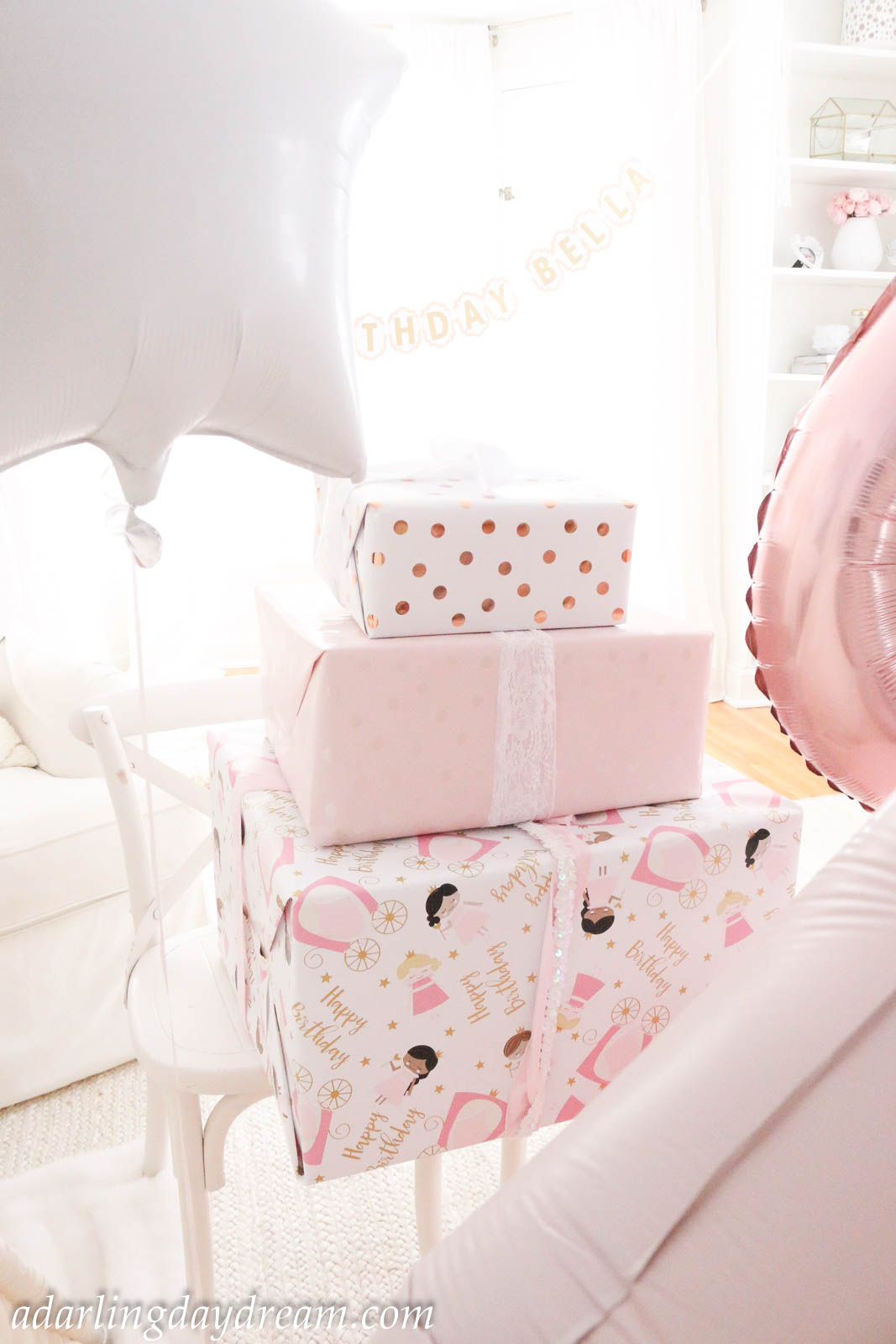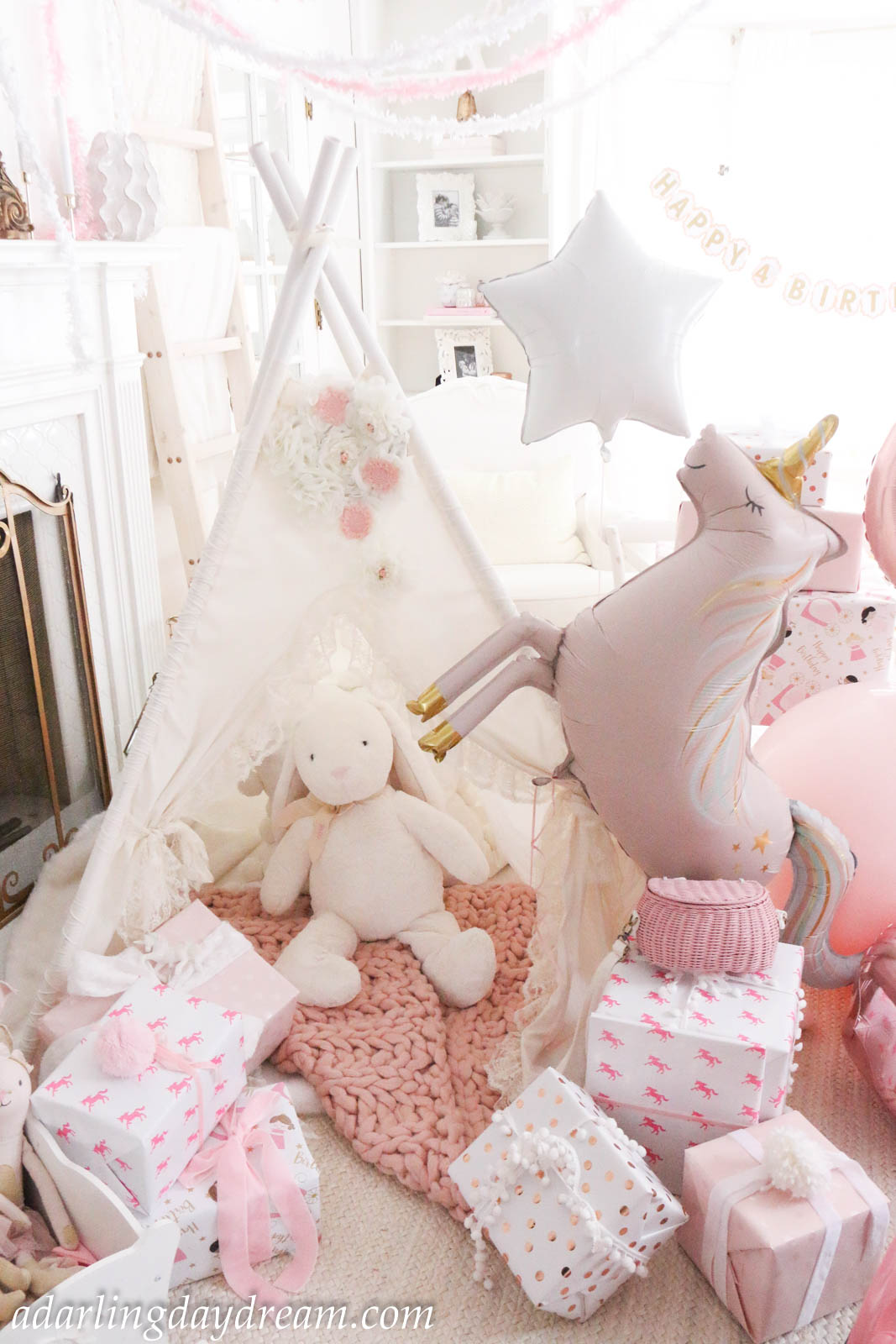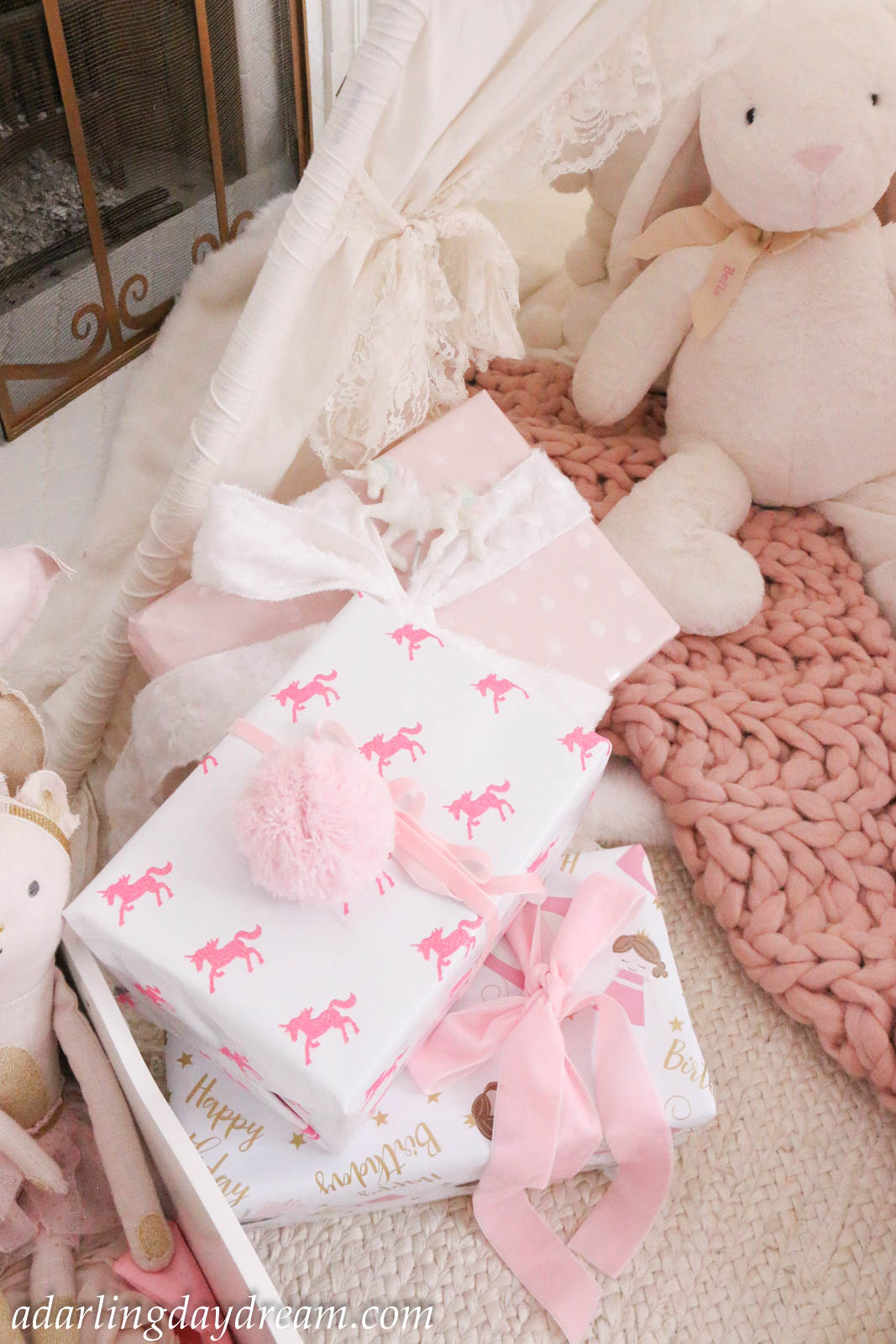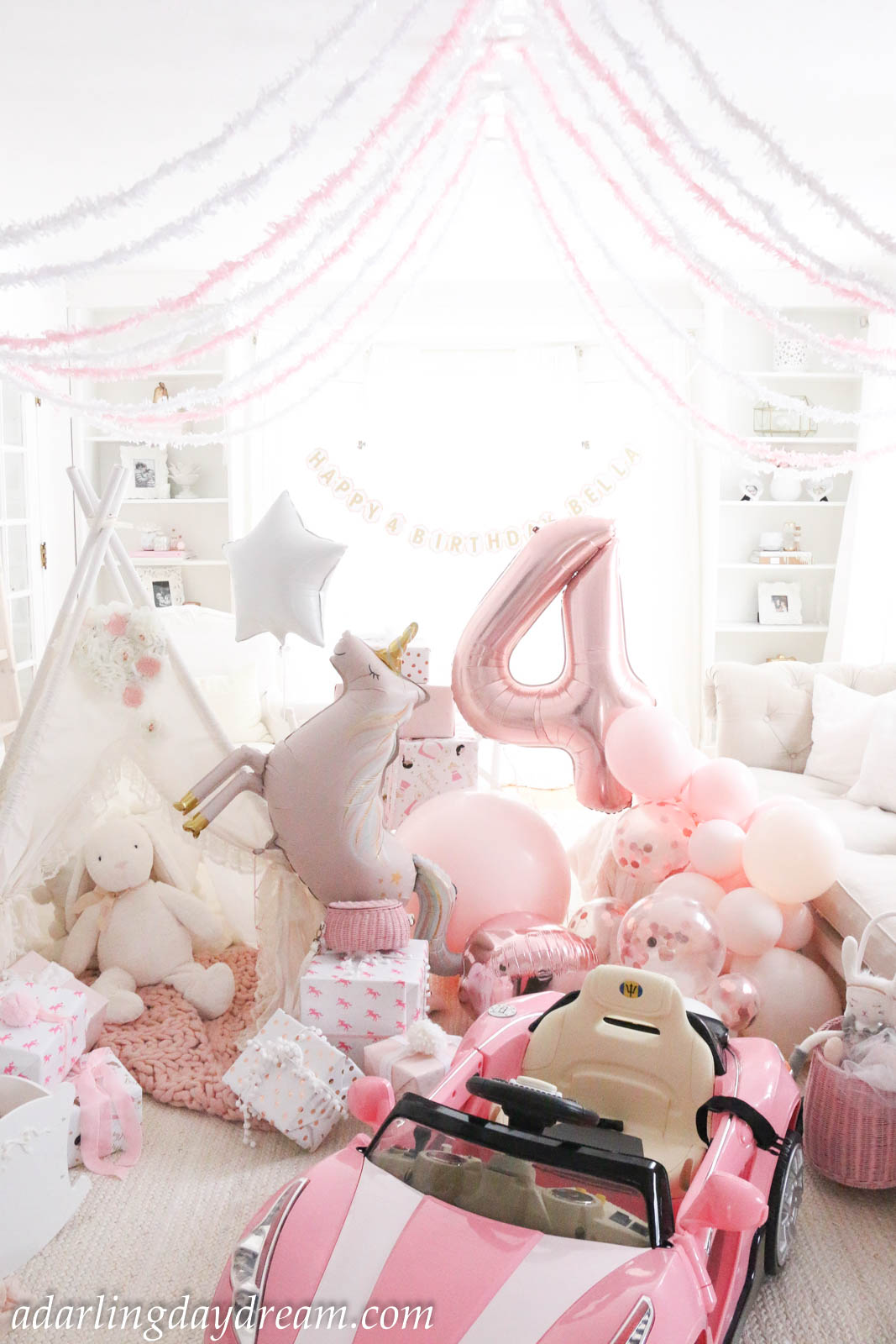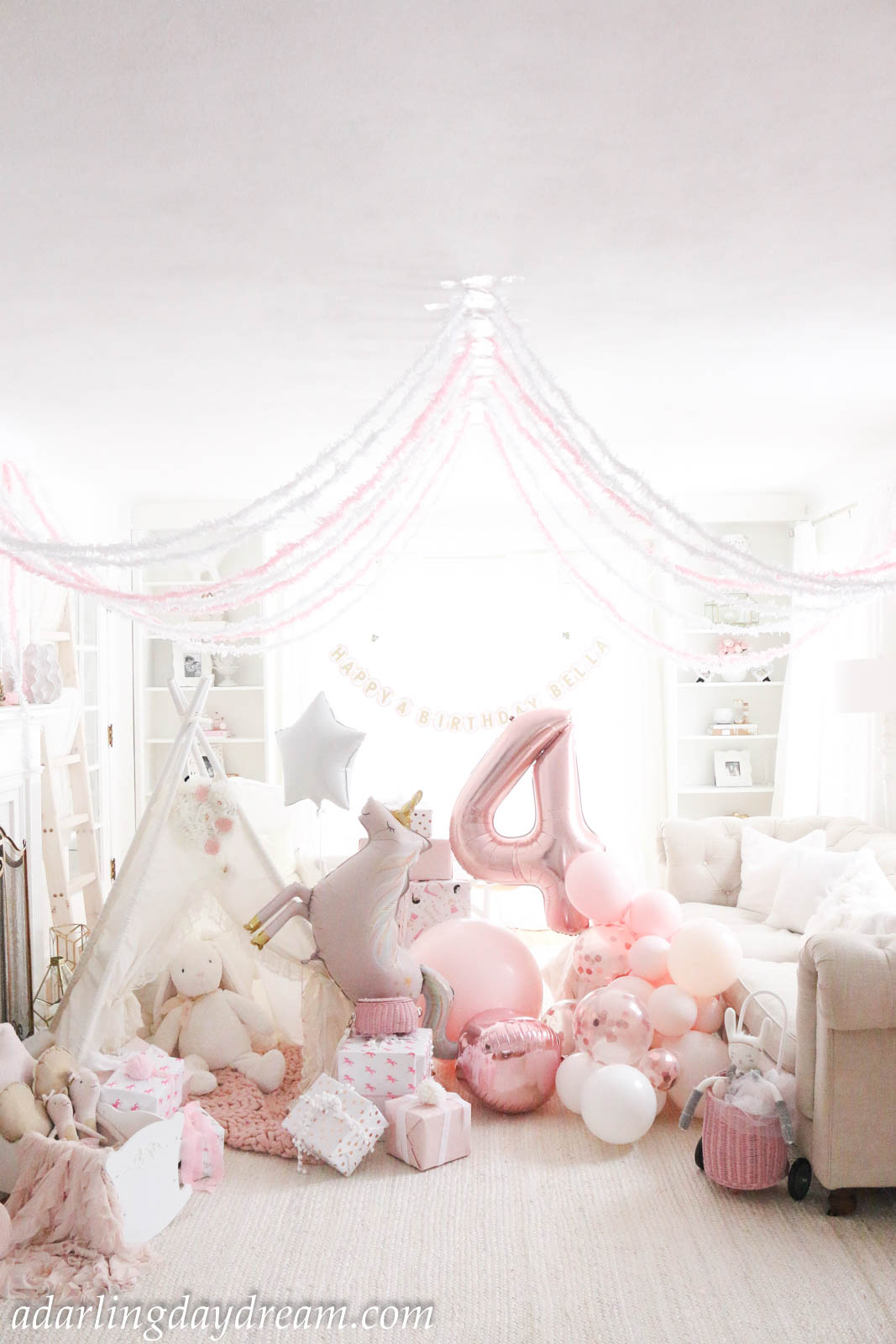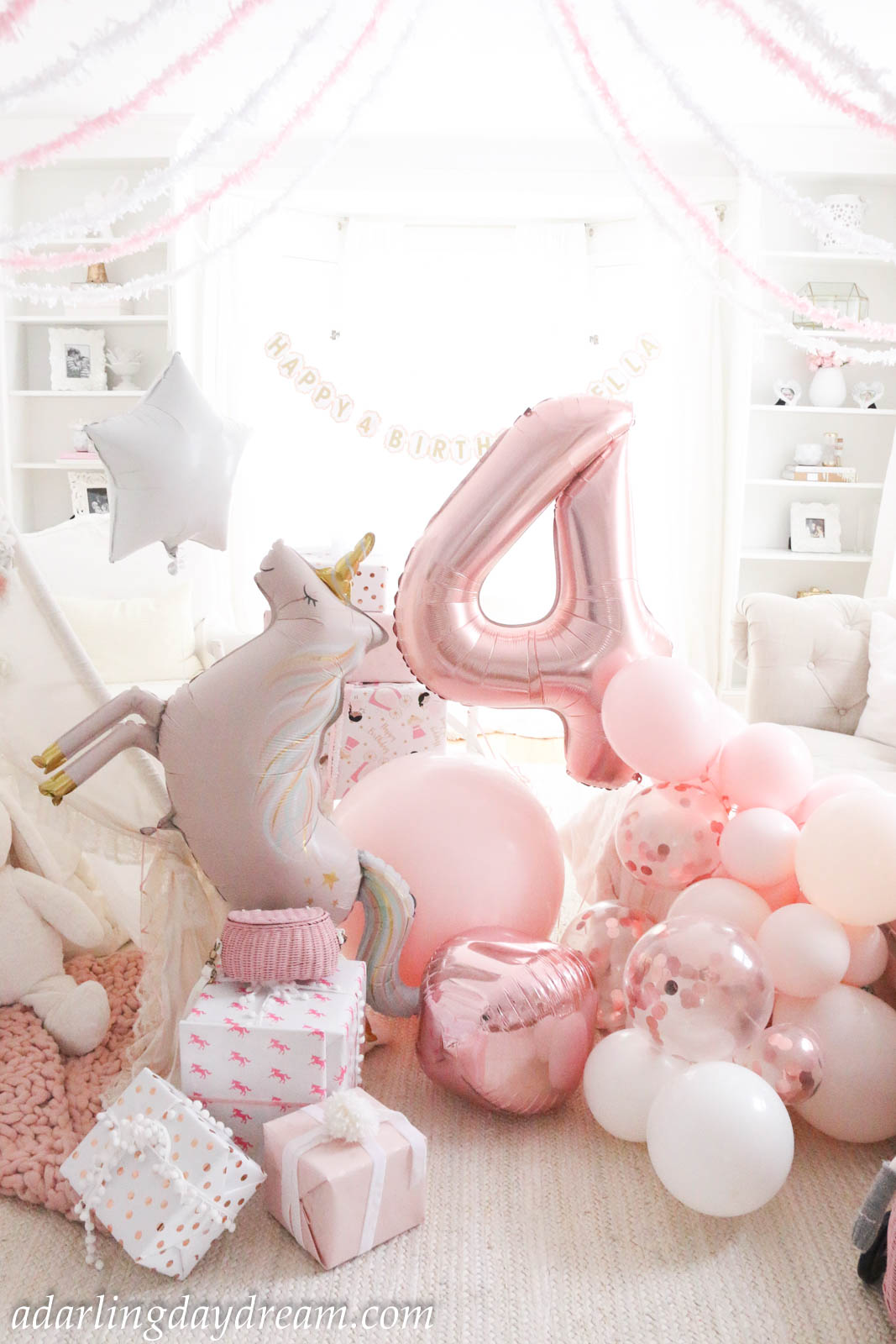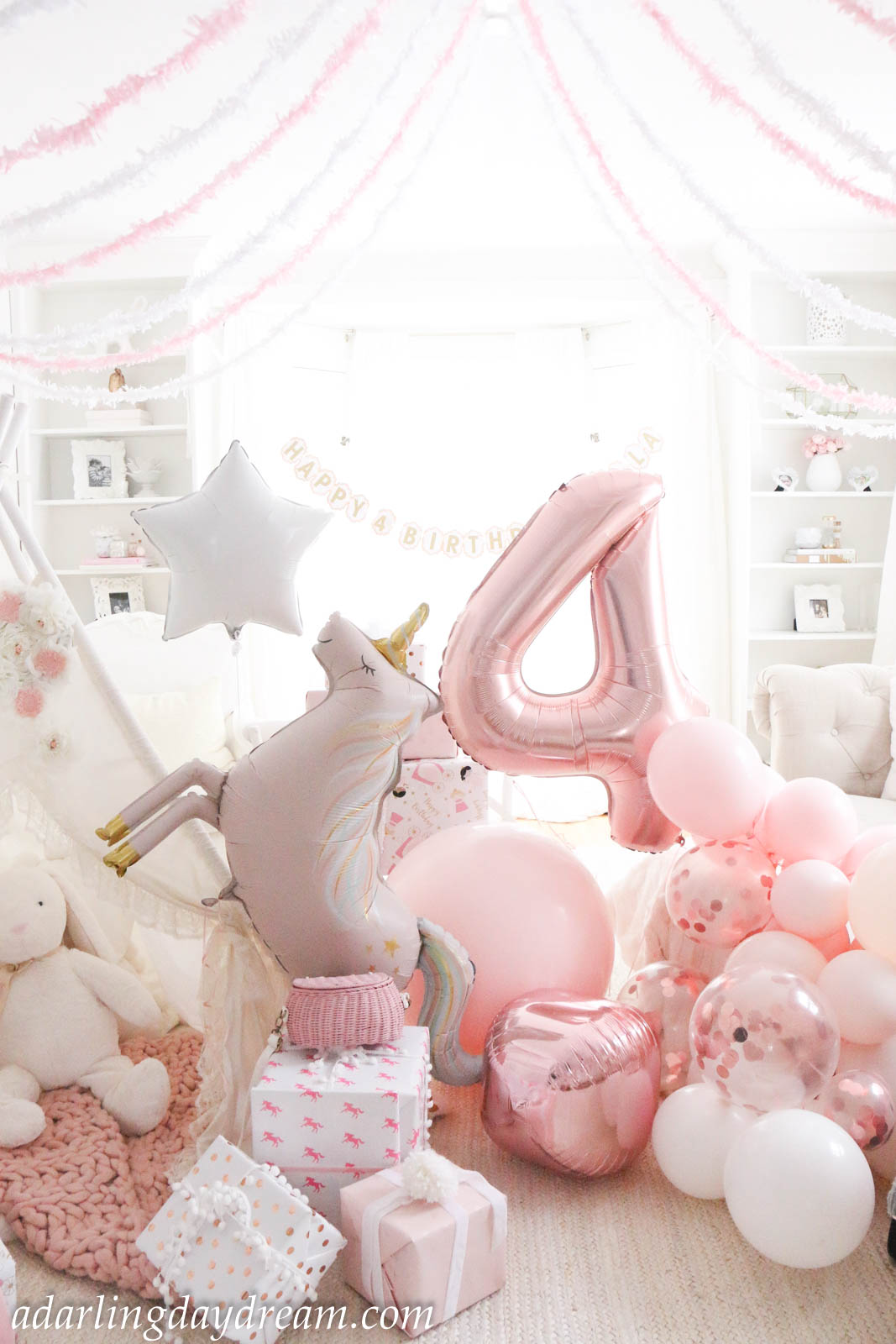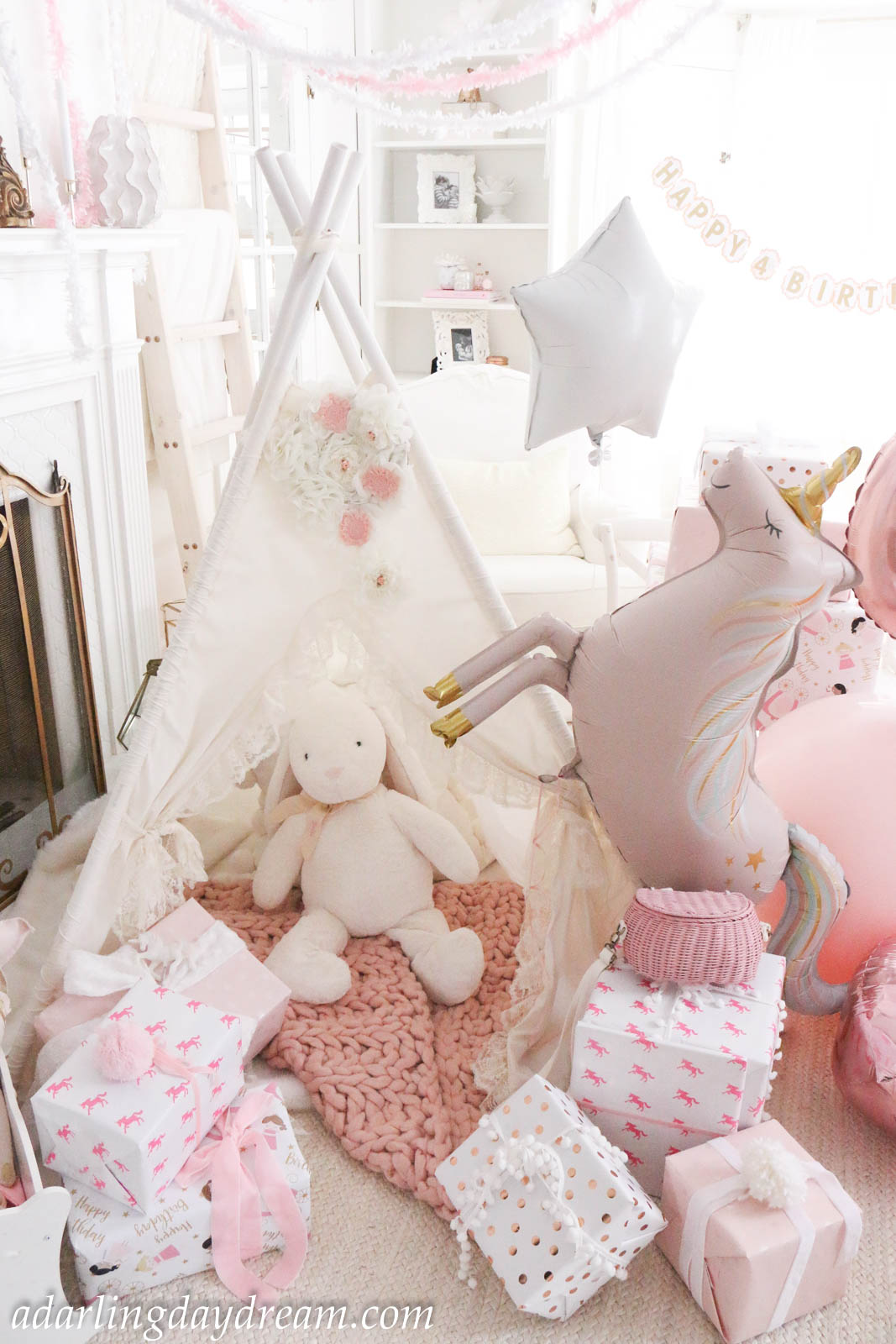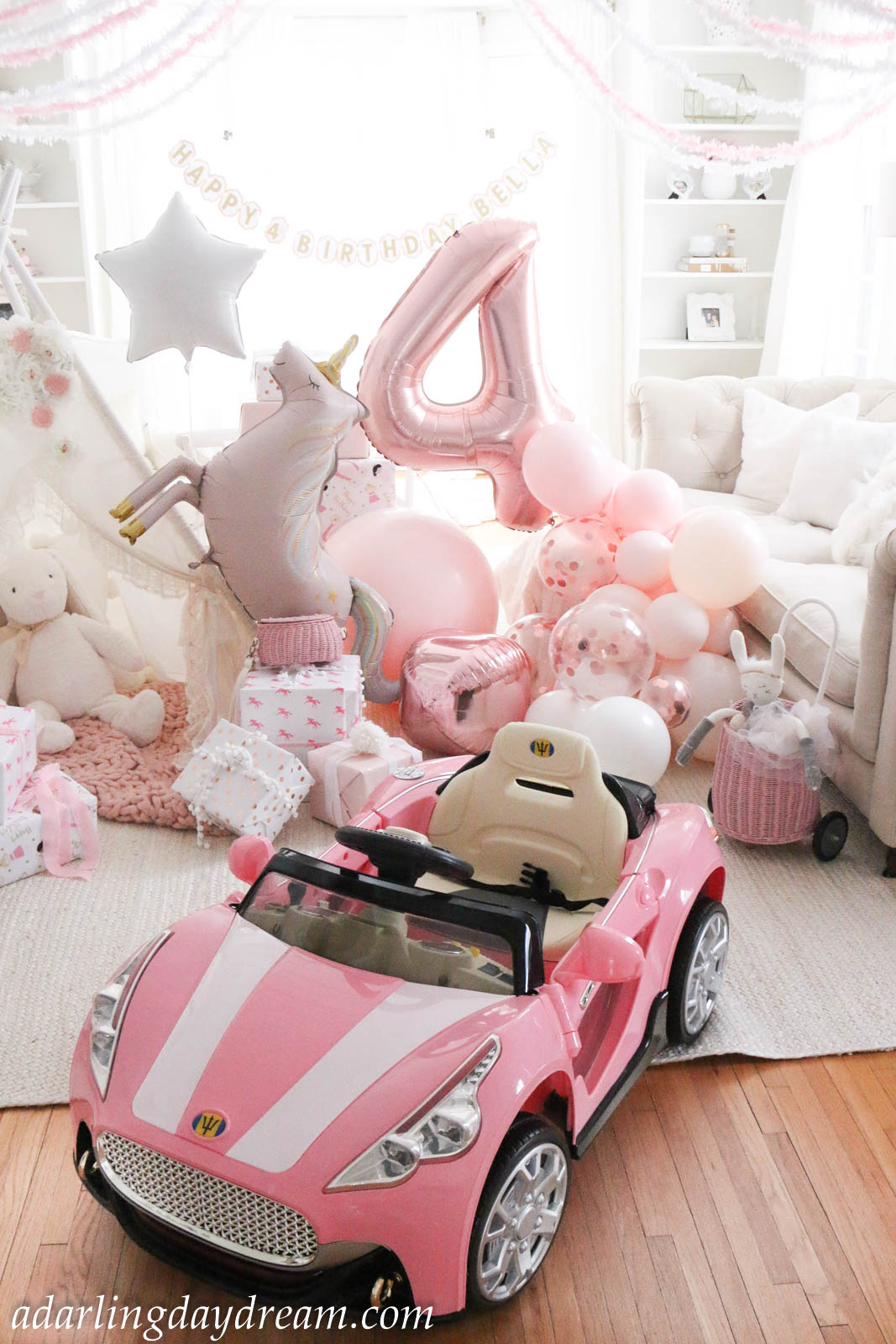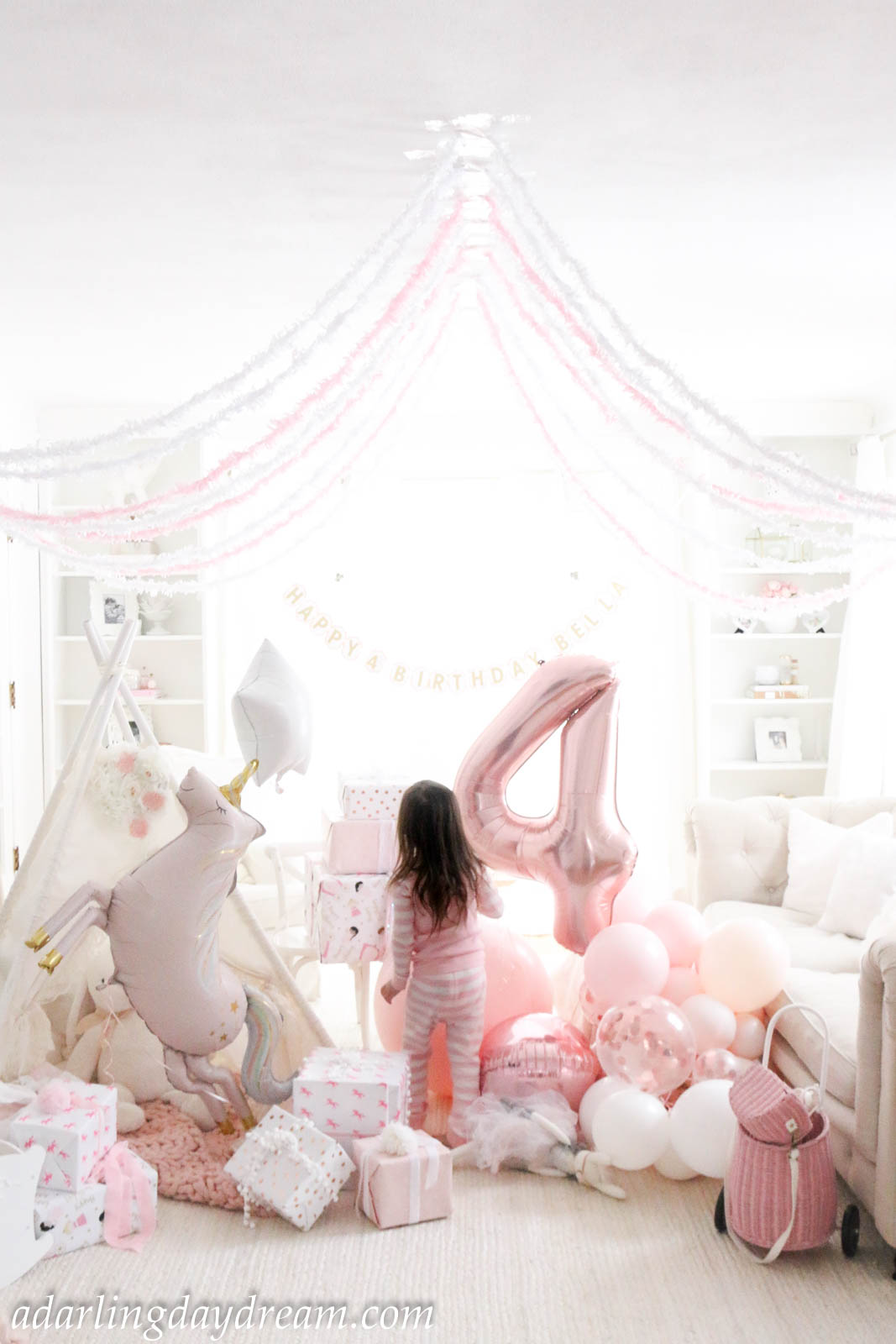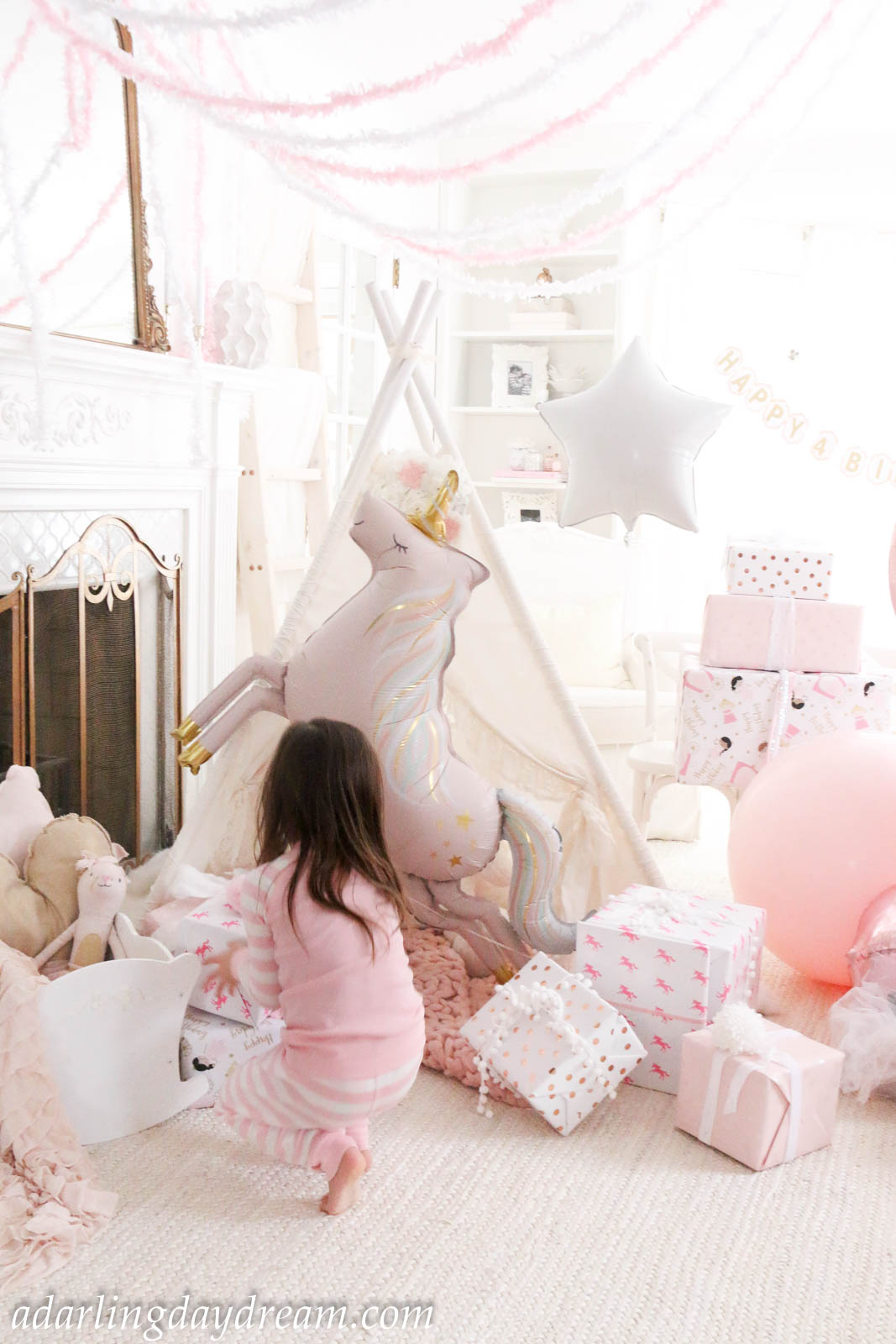 Birthday Gifts:
Our other favorite gift ideas:
Creating the magic:
Balloons:
For the Cake:
(This post contains affiliate links for your shopping convenience.)