How is my baby girl 4 years old? That's just not possible! This year, she asked for a ballerina and unicorn birthday party! So that is just what we planned! Her party invitations set the tone for the party. A little ballerina dressed in a tutu was placed in a card with little tulle pom poms and asking her friends come dance and twirl with the birthday girl!
Her party was full of many yummy desserts, a ballerina cake, a ballerina room fit for little ones to eat a little feast, a DIY ballet bar surrounded by balloons and wood cutouts above the table (one with Bellarina and one a ballerina). All the little girls were given DIY pom pom wands and littel pink tulle skirts. For boys, they got frog bubble wands!
Bella's tutu was custom made by Stella Maris Tutu Atelier. I wanted it form fitting, with a V shape at the bottom and a puffy skirt! It was perfect! Melissa is such a joy to work with, responds quickly and seriously cares about what you want! You can shop here gorgeous pieces here.
You can shop her exact tutu here. She's also offering all my readers free shipping with code: FREESHIP
You can check out everything below. You can check out the DIY Ballet Bar here! You can also shop all the items below that I used! The shop where I purchase wood cutouts has the best prices, such great customer service and crazy fast shipping! So make sure to check that shop out for your next party, room decor or wood name!
Please feel free to pin any of these images by hovering over the upper left hand side!
Here's our three season porch that I created into a tulle filled ballerina room! Or Bellarina ;). I already had chandeliers hanging from the ceiling but added DIY tulle pom poms. I used a few different colors. Two different pinks and a cream color. I also added the pink tulle heart on the wall. Each place setting had vintage plastic plates in pink and white, vintage pink plastic utensils, pink and gold polka dot napkins, unicorn napkins, glass milk containers for beverages, cupcake stands with a bellarina cupcake and for the little girls...tulle pom pom wands. I also added fresh pink flowers from Trader Joe's to the table. The table is an old vintage french table that has two leafs in it to create a long table. The party favor boxes (as well as the balloon toppers and "Bella is 4" topper was gifted by Sweet Designs by Bella. All shopping details are below! You can click on the arrows to see all the products.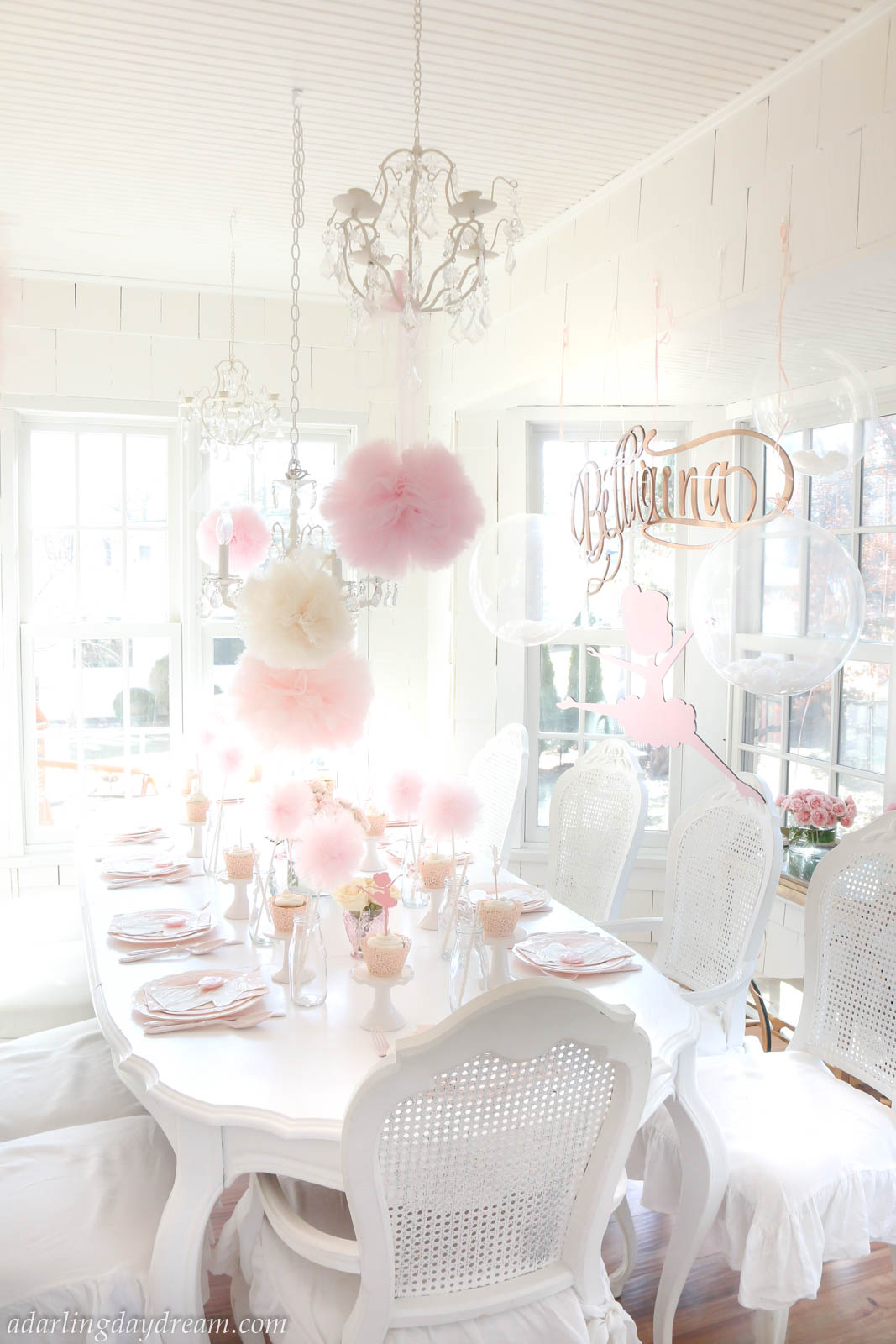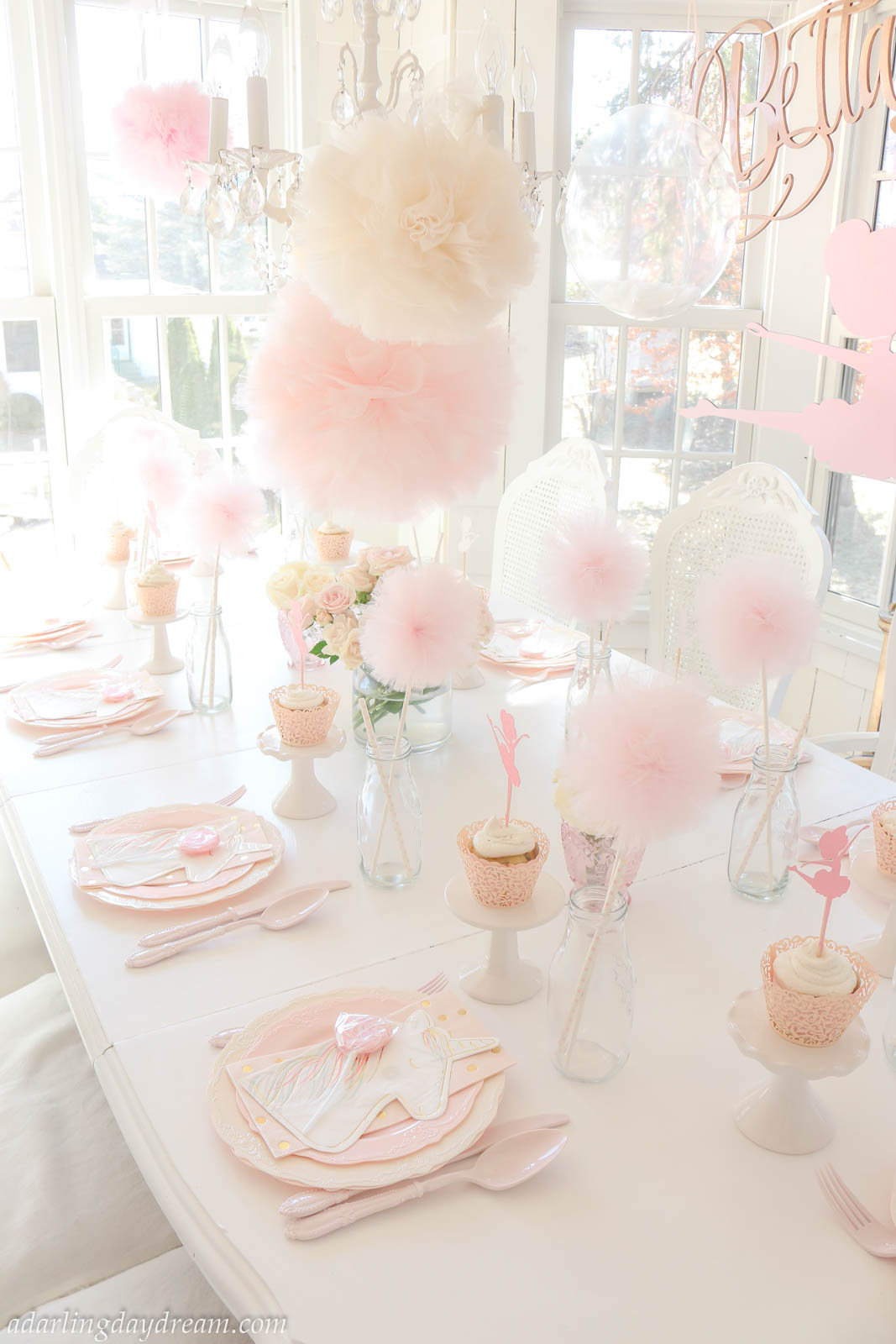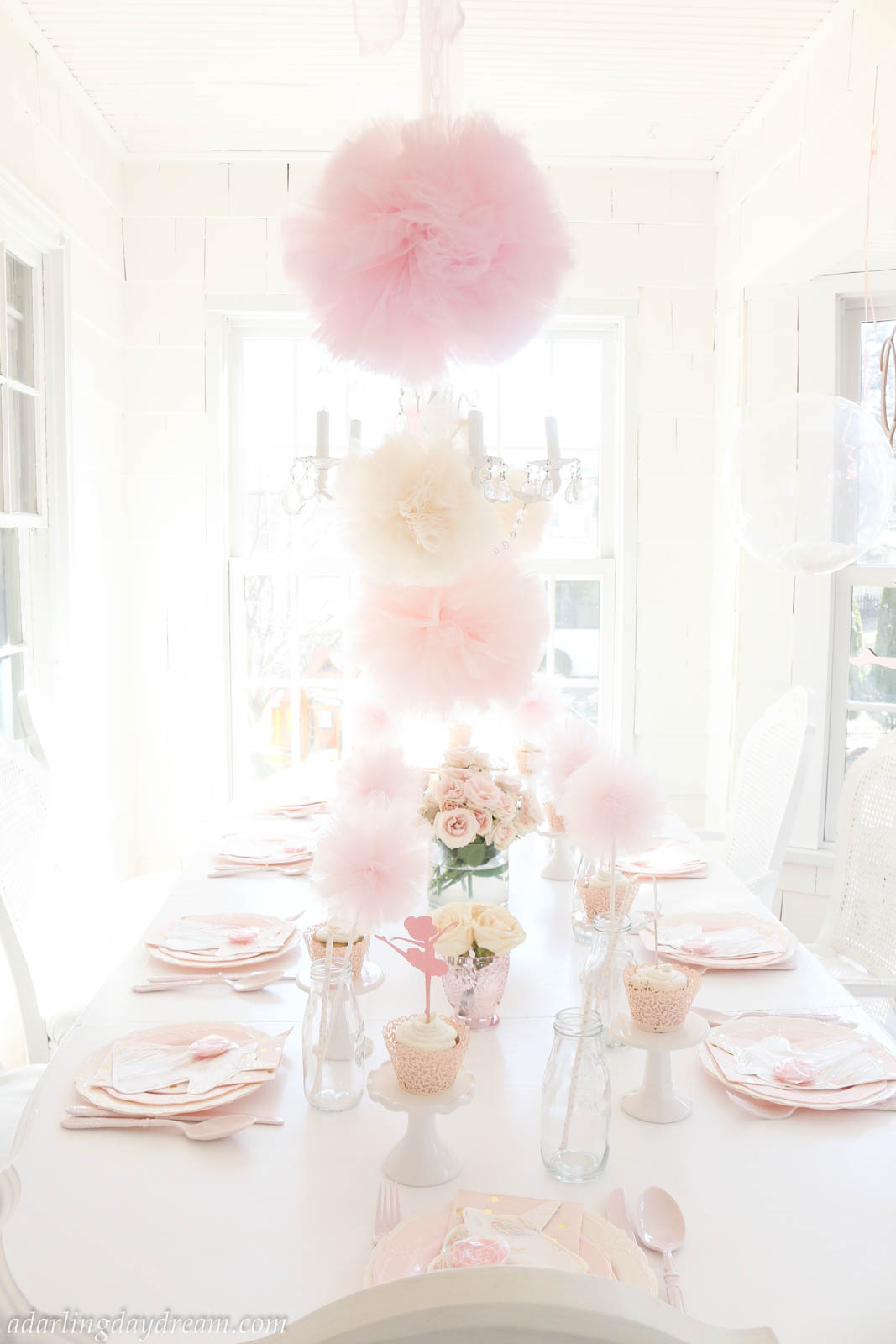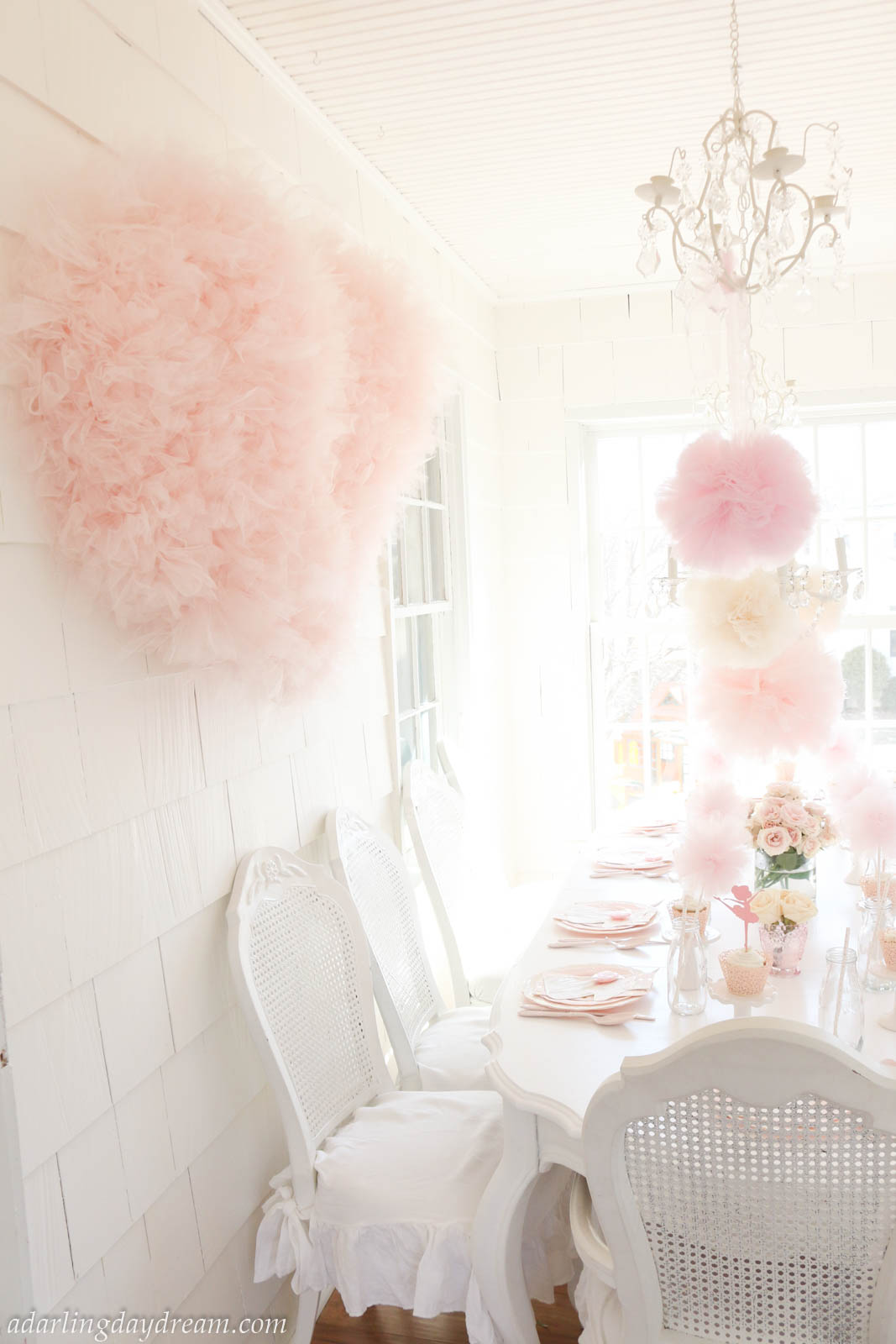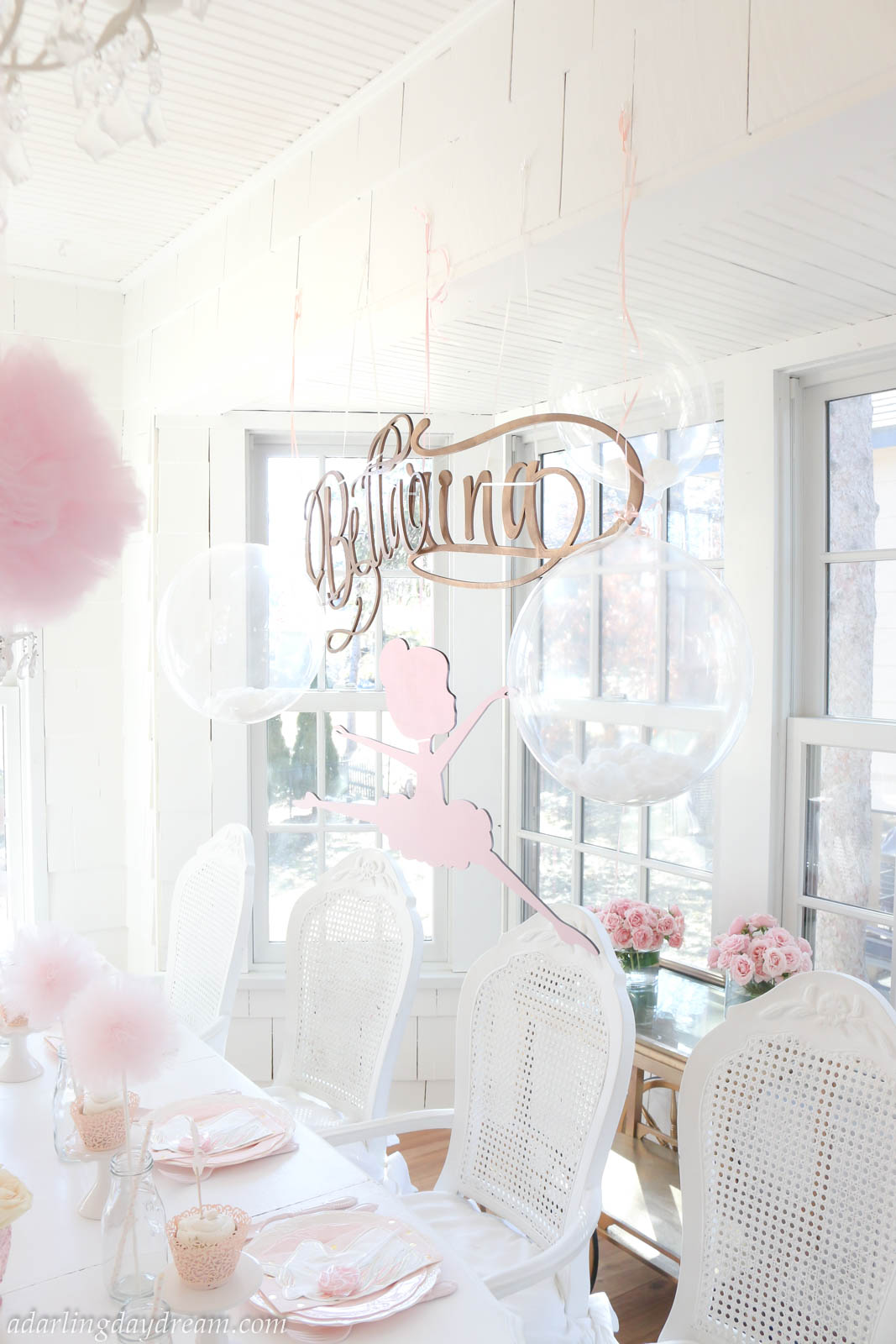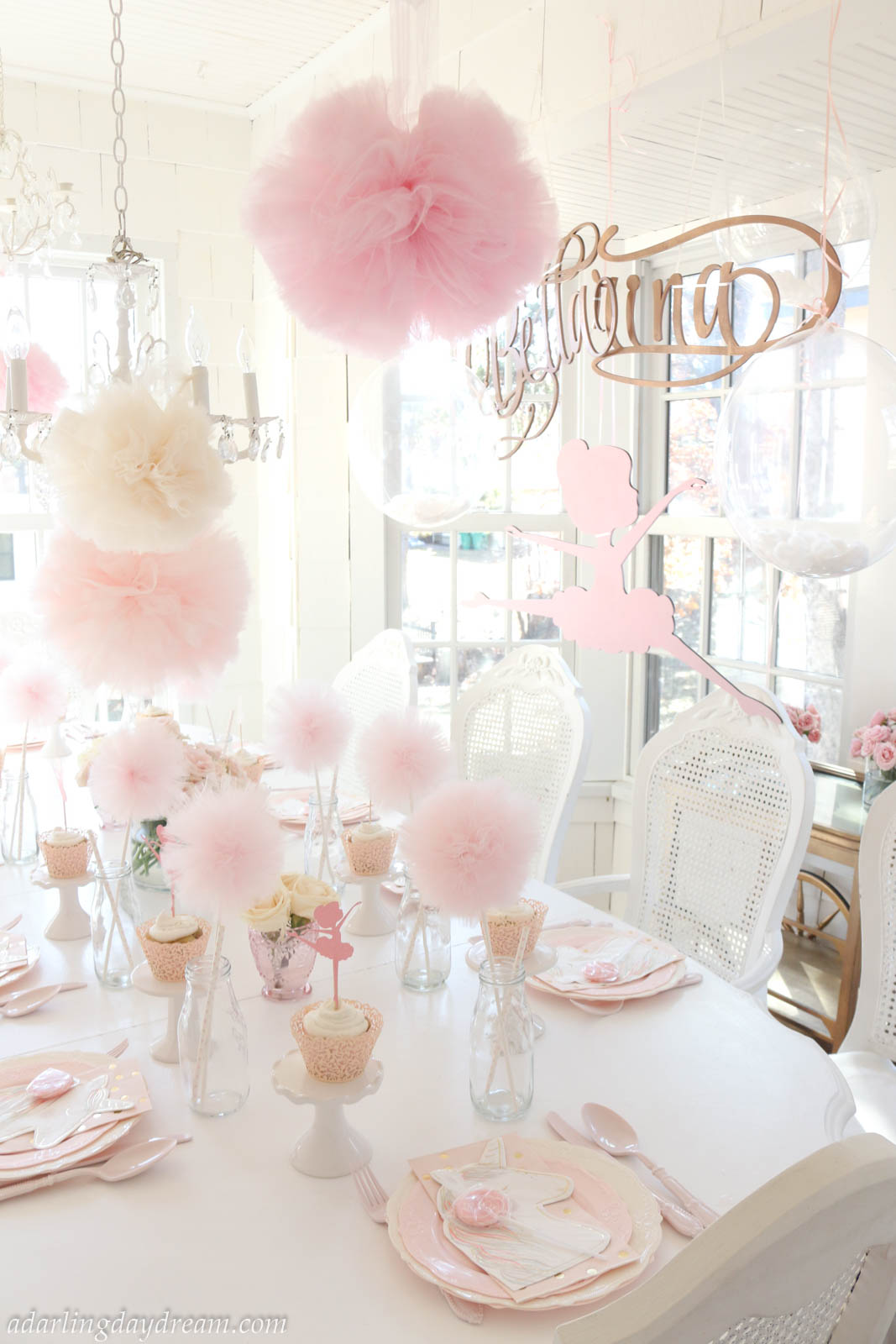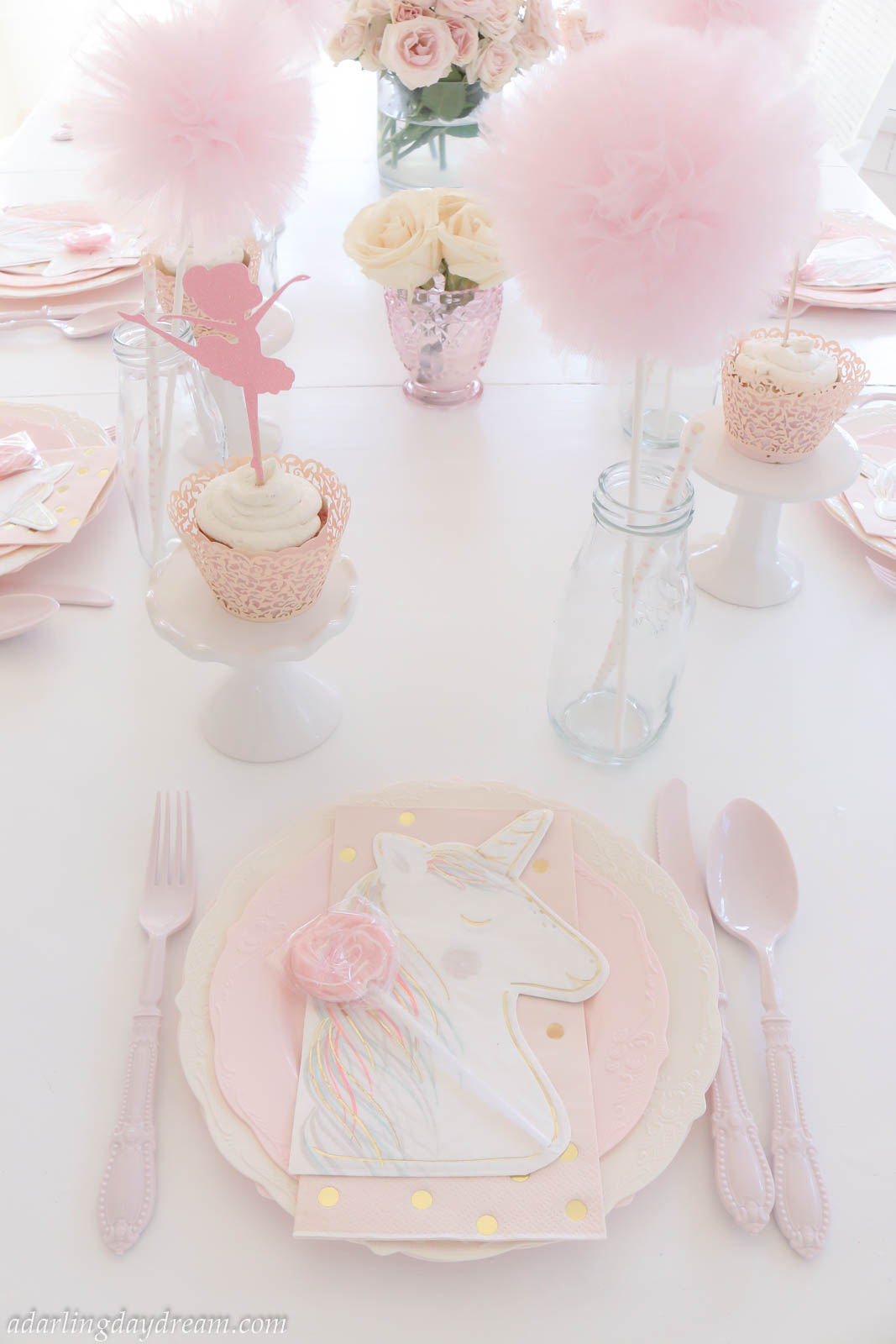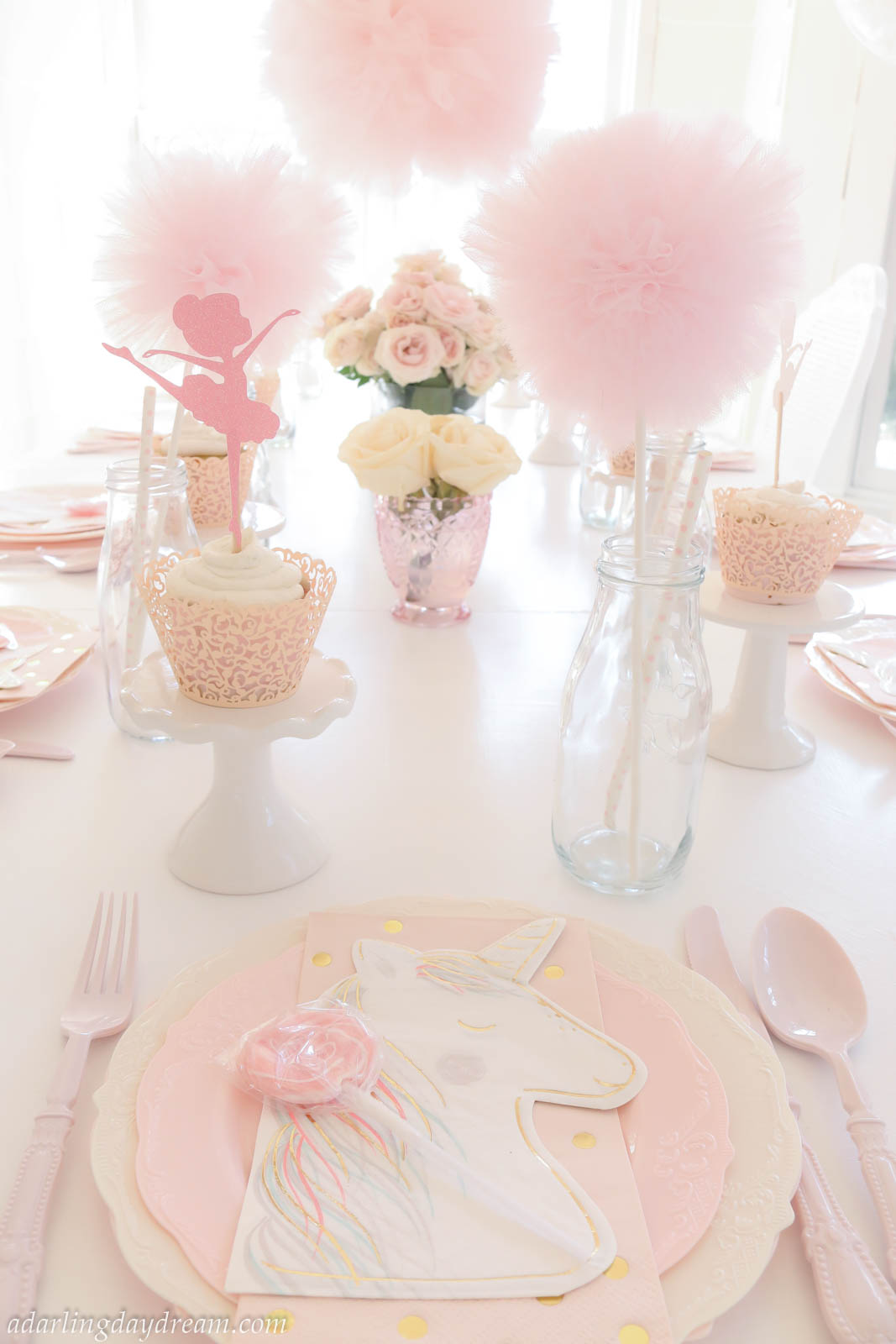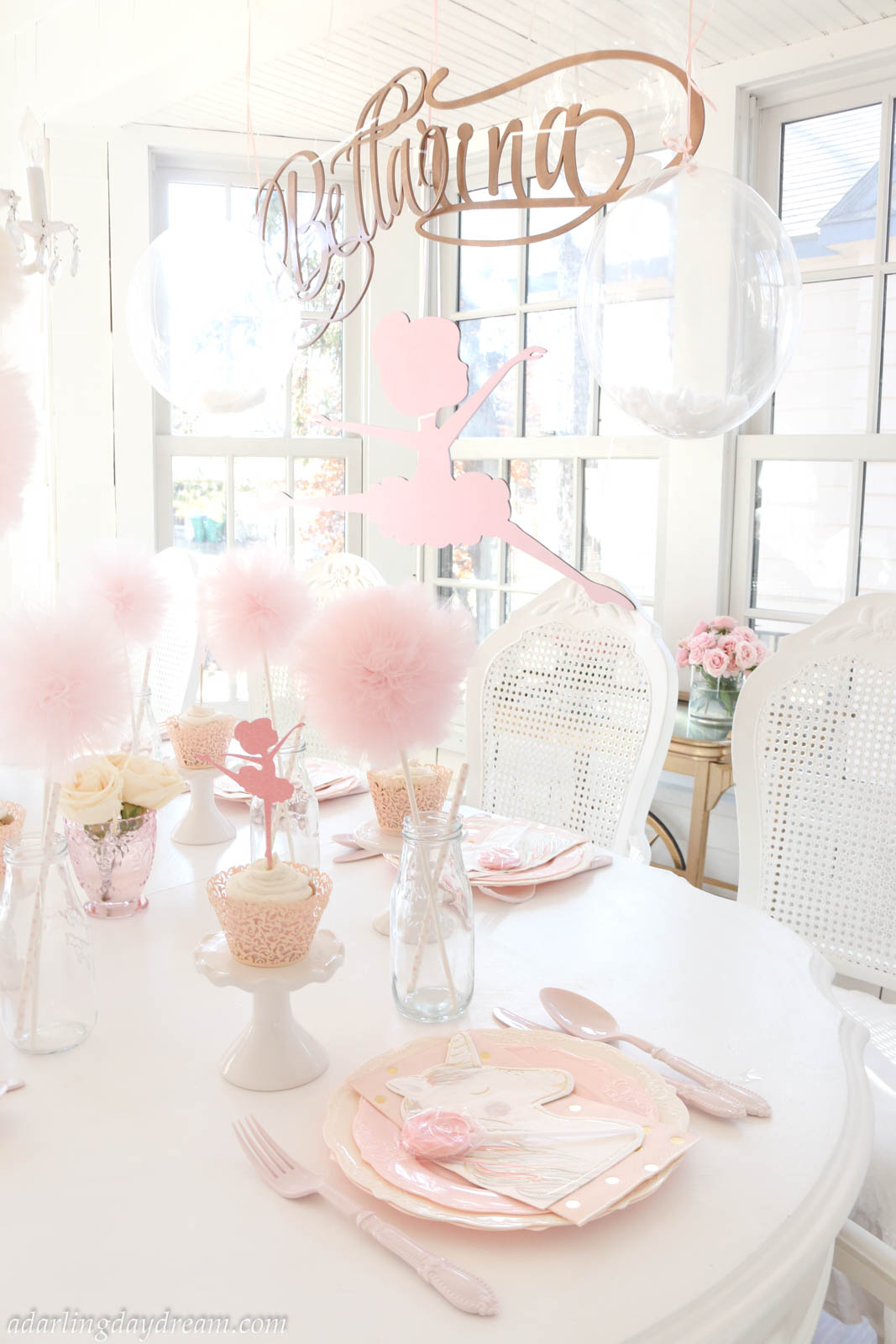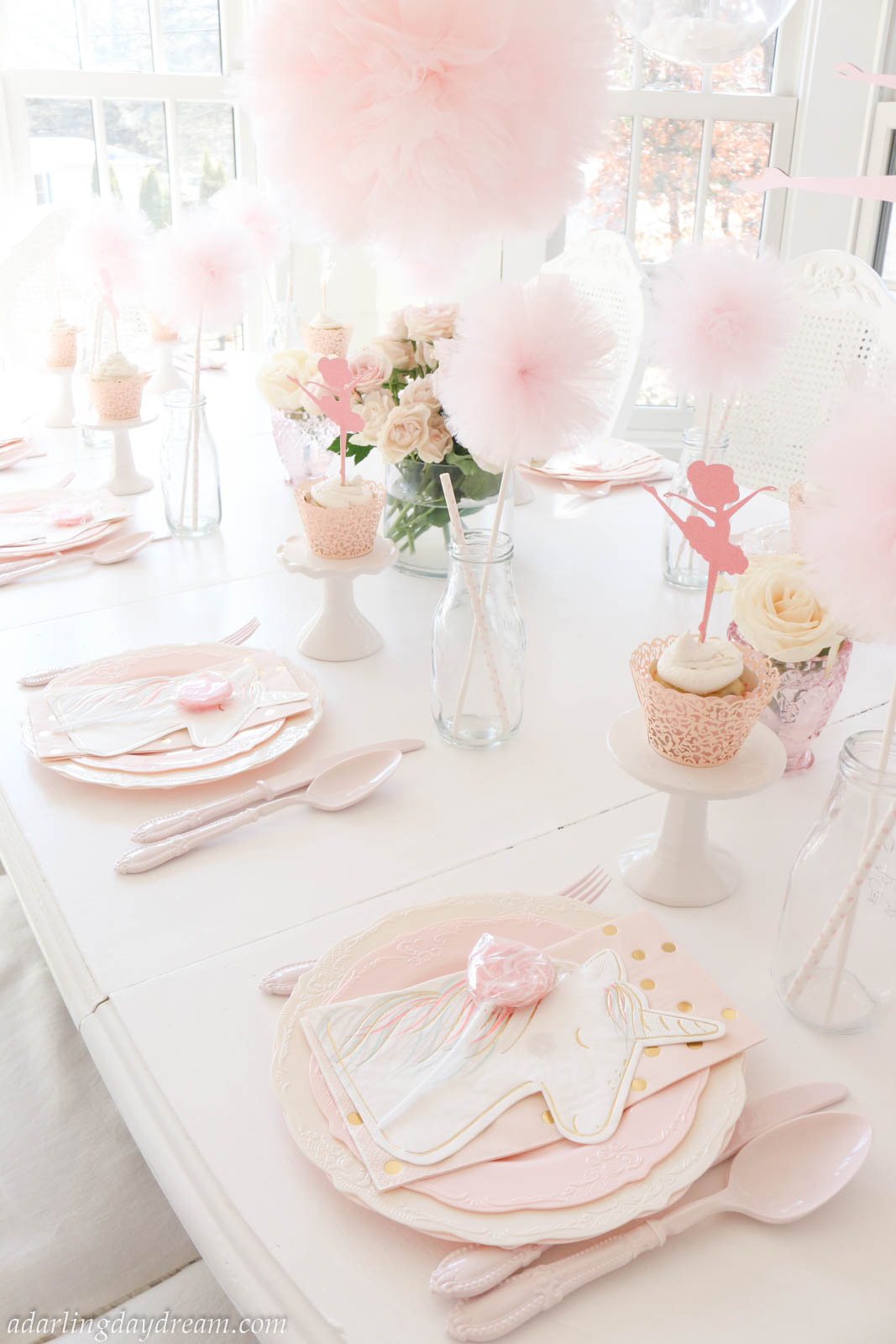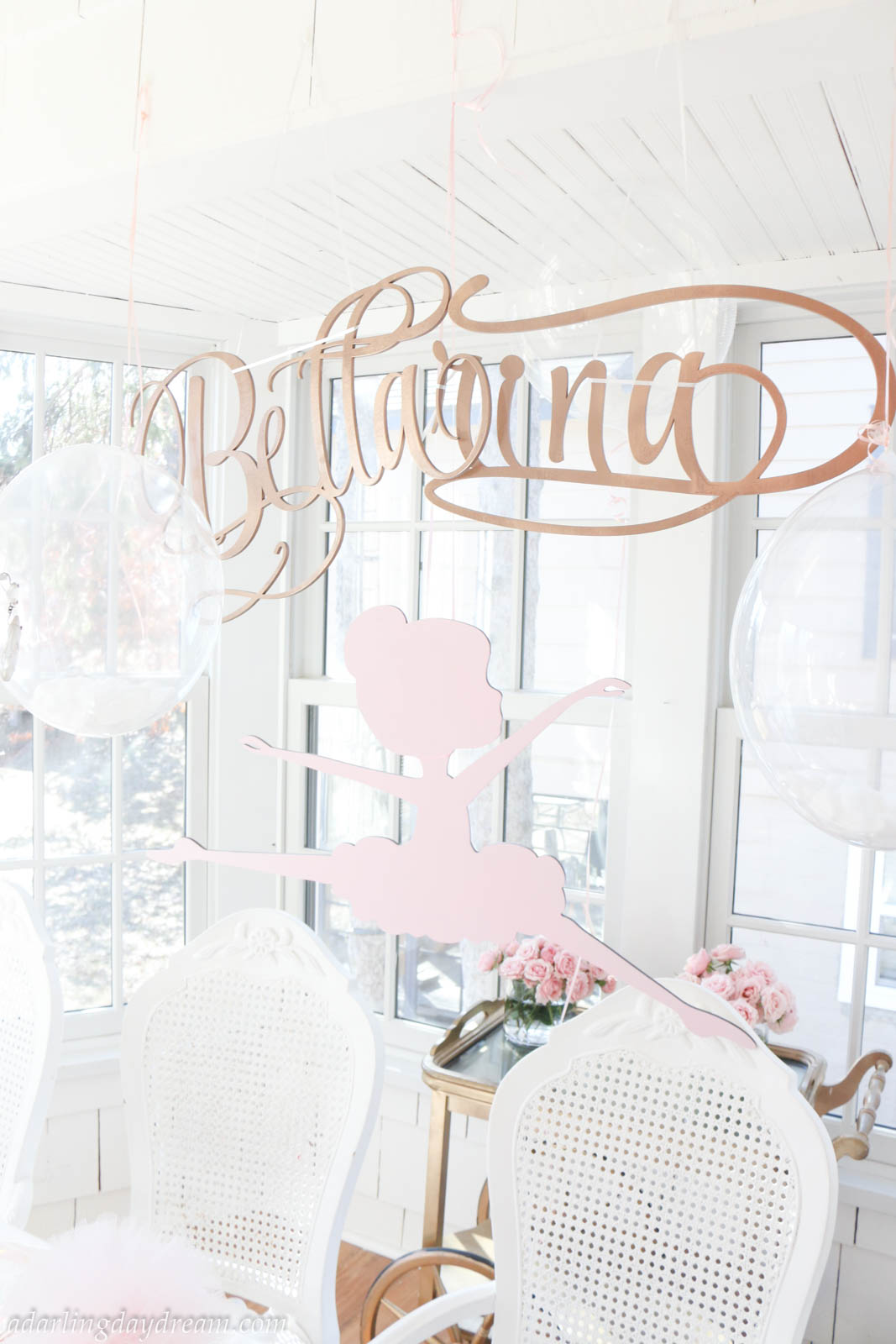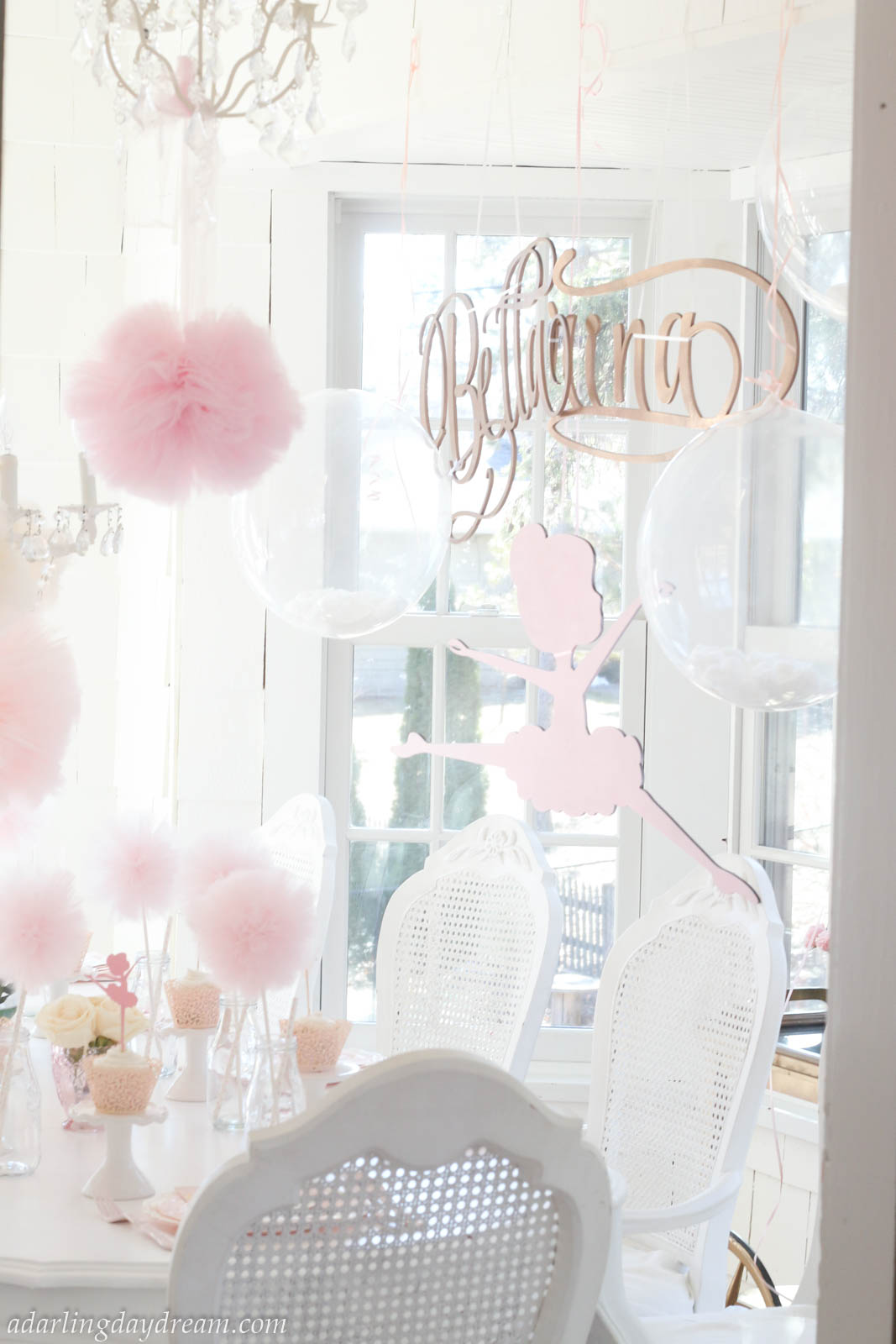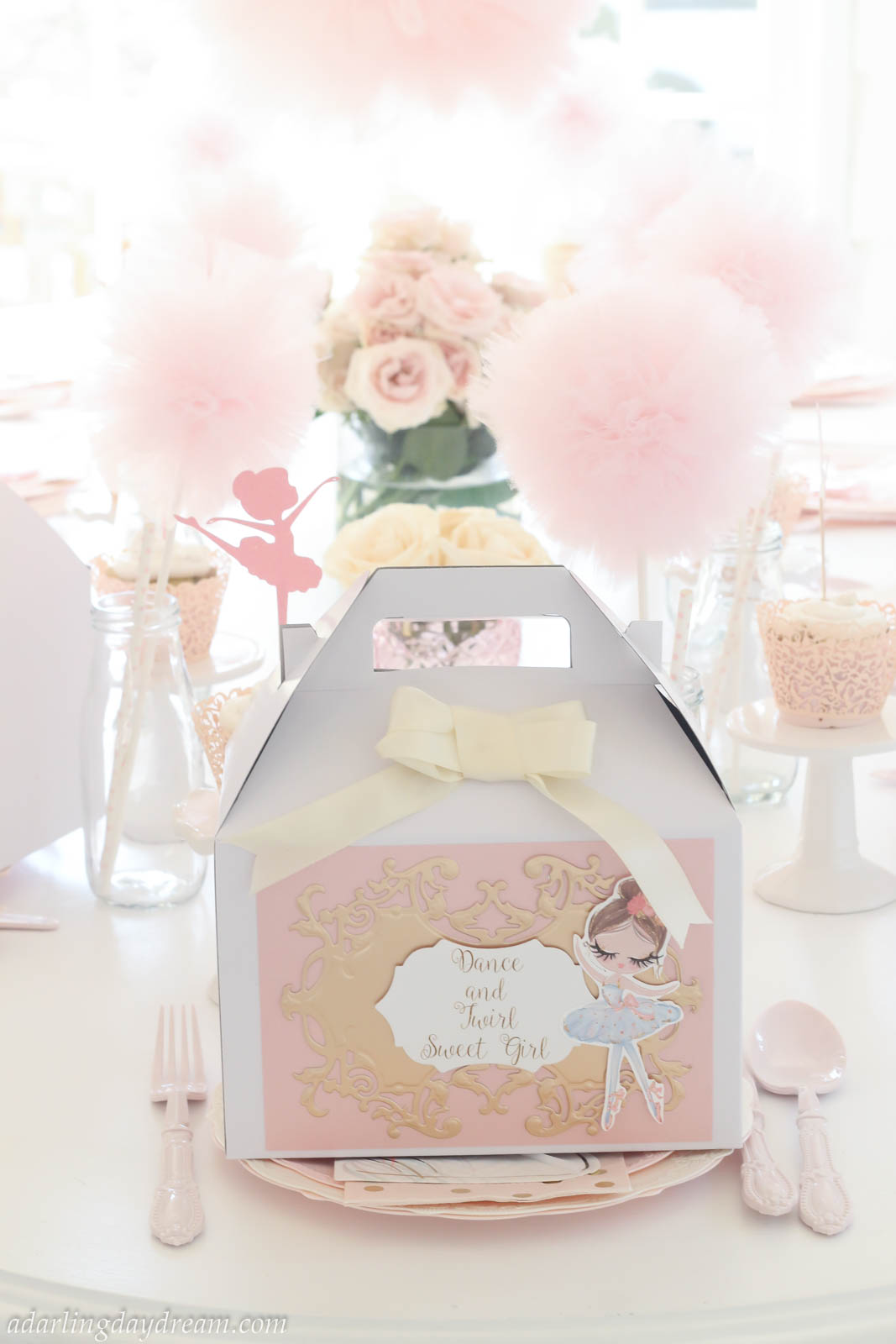 Here's the DIY Ballet Bar wall! This is was so fun to create and you can find the DIY here. I put my ornate brass mirror behind the bar to make it like a ballet studio. I sprayed some old wood hangers white with copper hooks then hung some pink tutus on them for the party favors. I also put the balloon garland around that wall to make it a little more special! They have that matte look. Did you know that you can place a pink balloon inside a white balloon to give it a matte pink look! Put a white balloon inside a white balloon and it gives it a matte look! Crazy...right?!! Side tip...I would suggest using an electric balloon inflator if you do matte balloons. You can shop all the items below. You can click on the arrows to see all the items.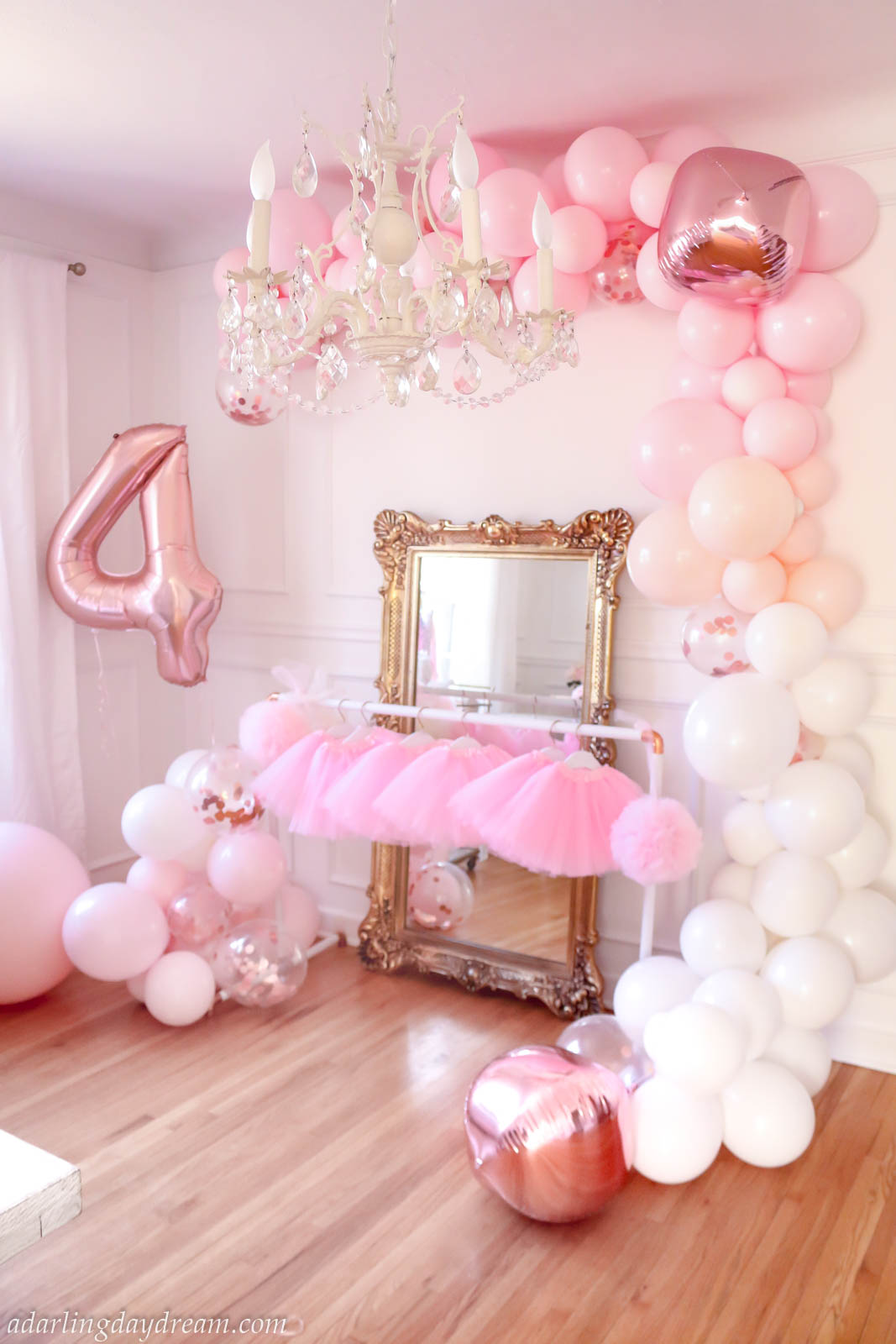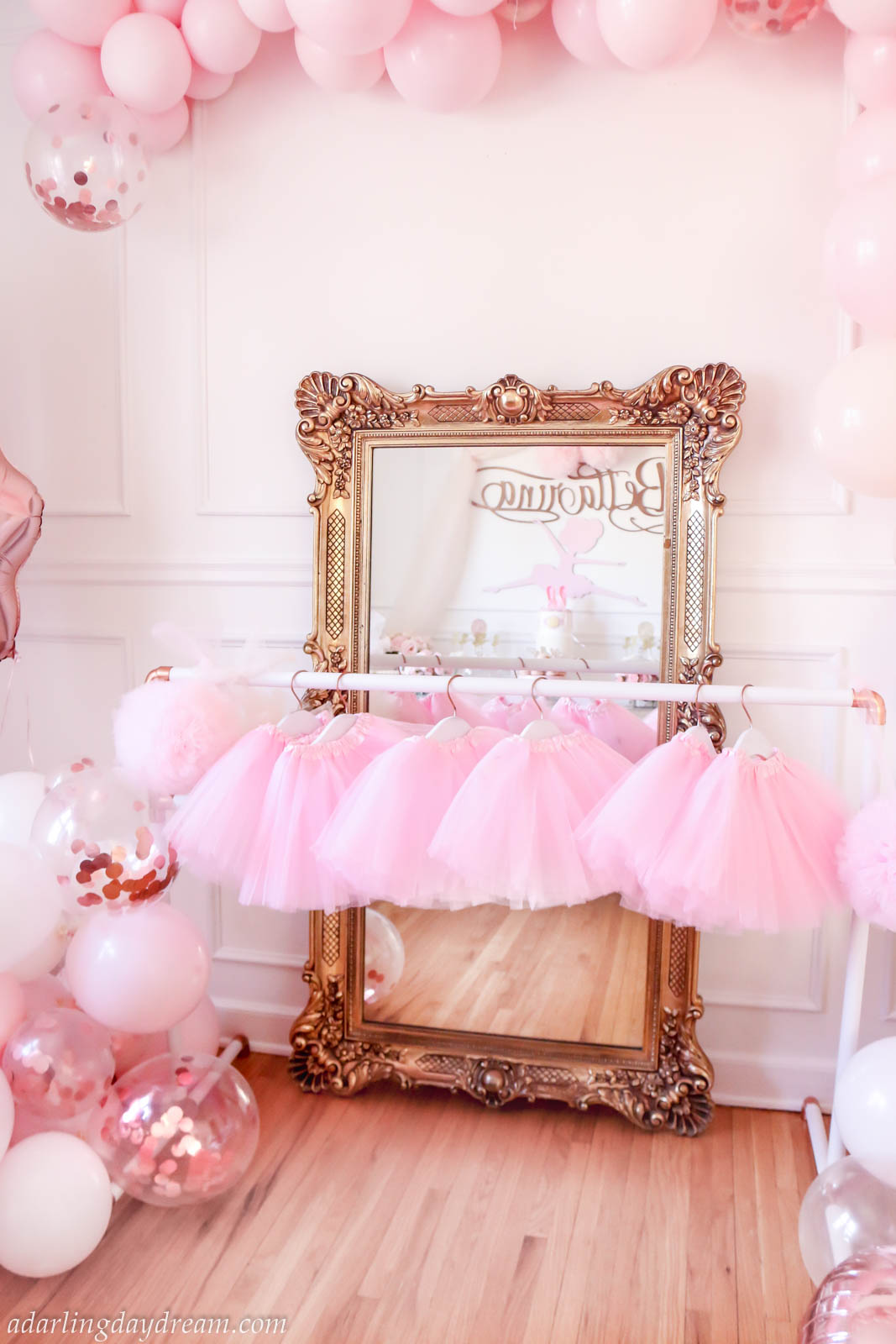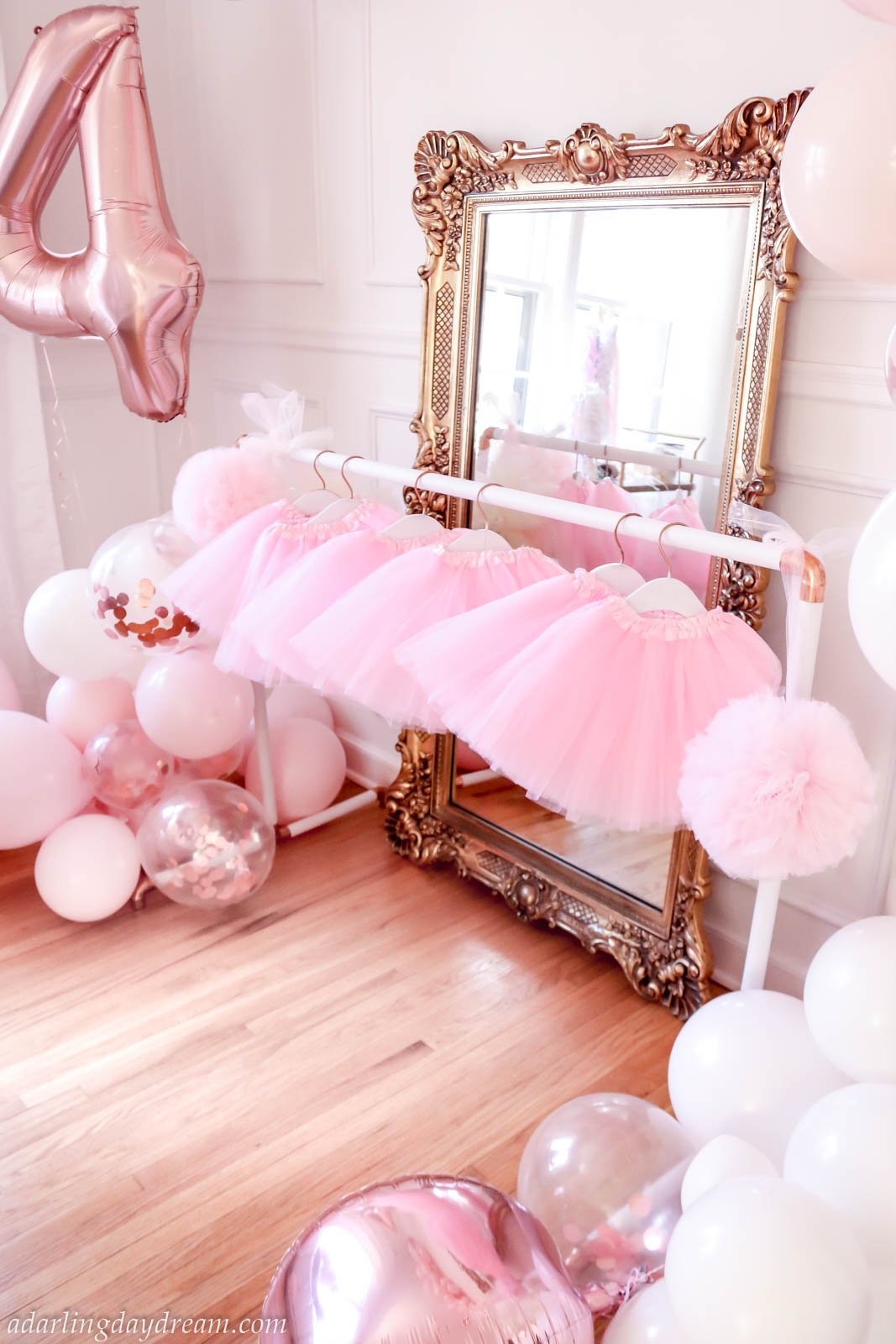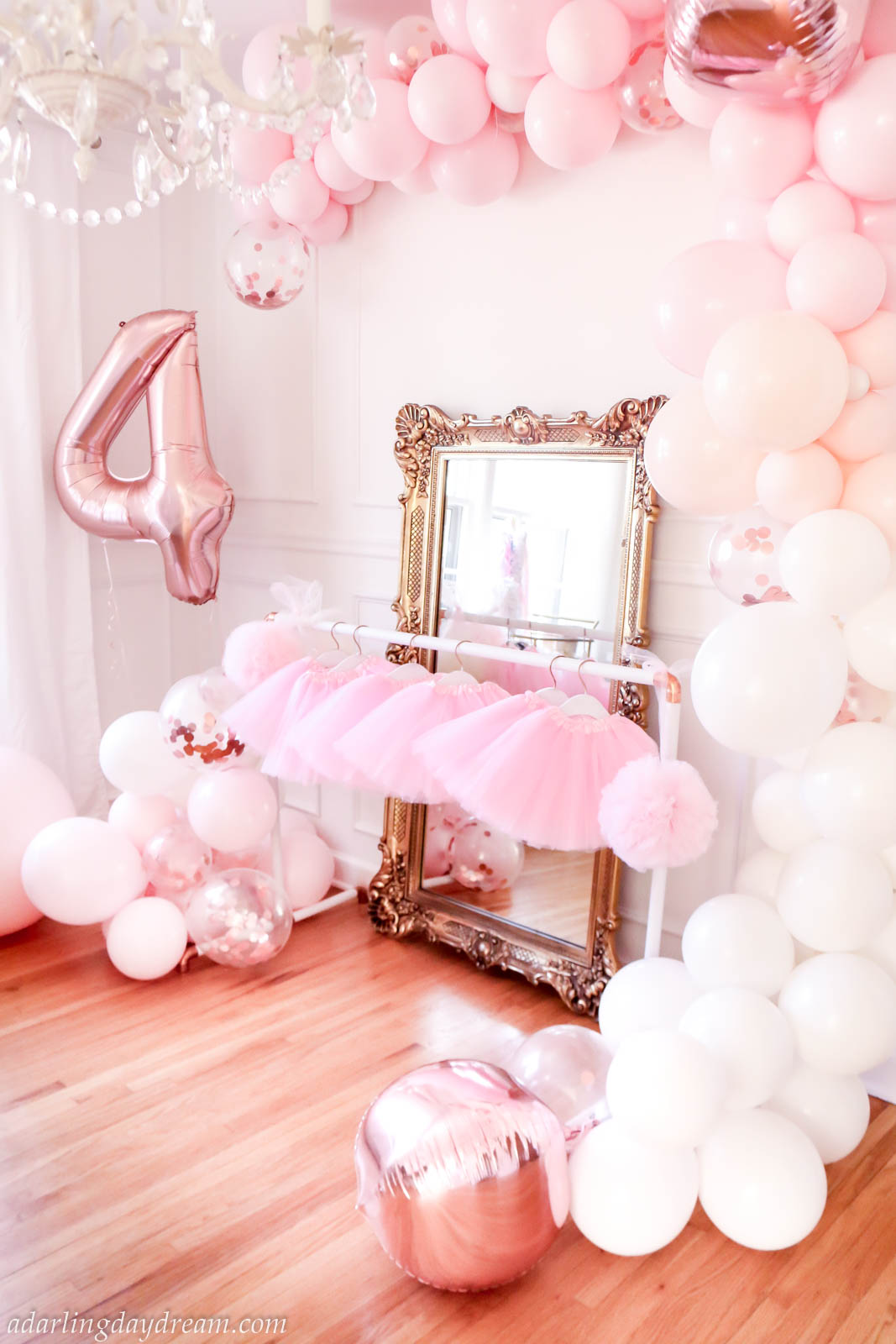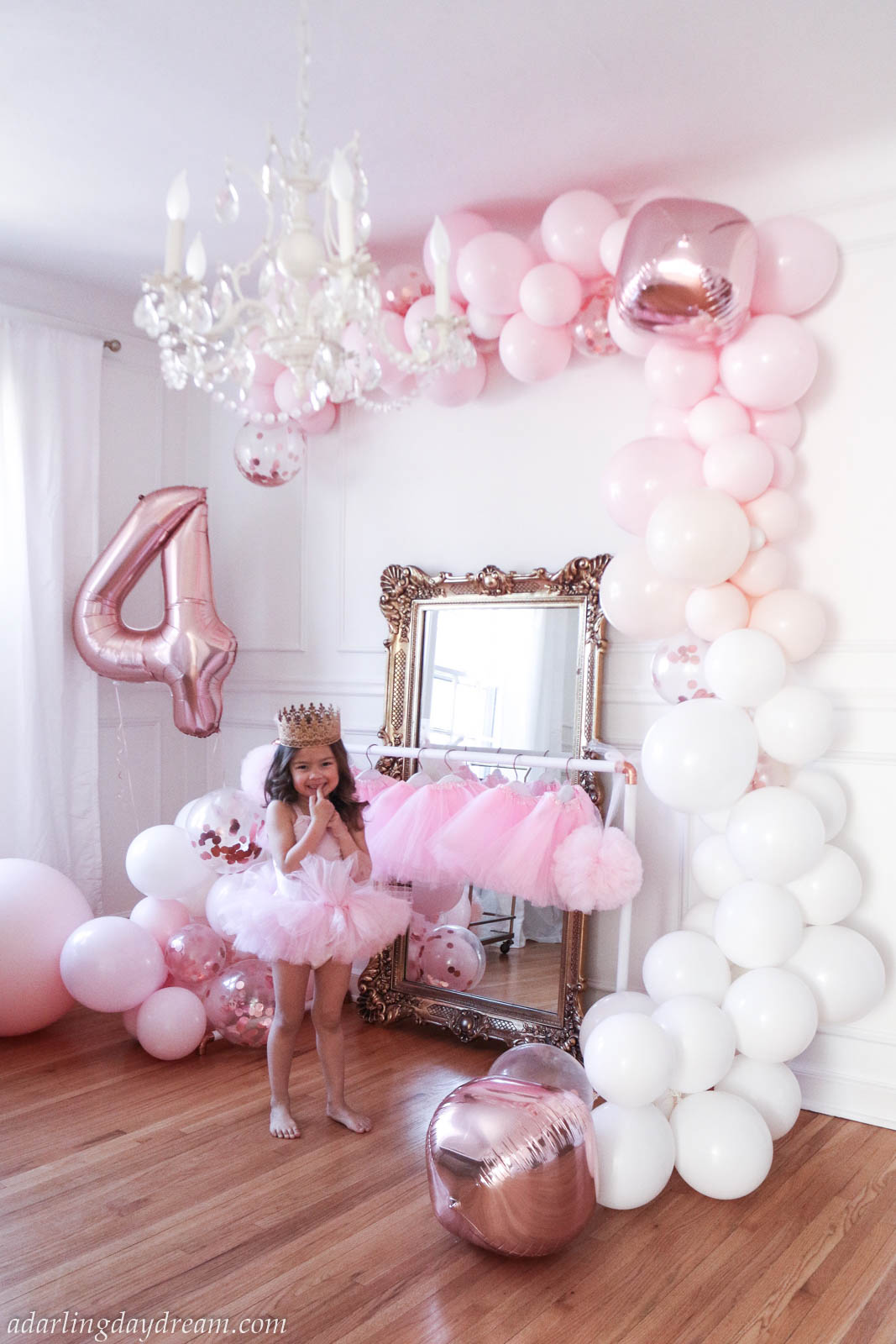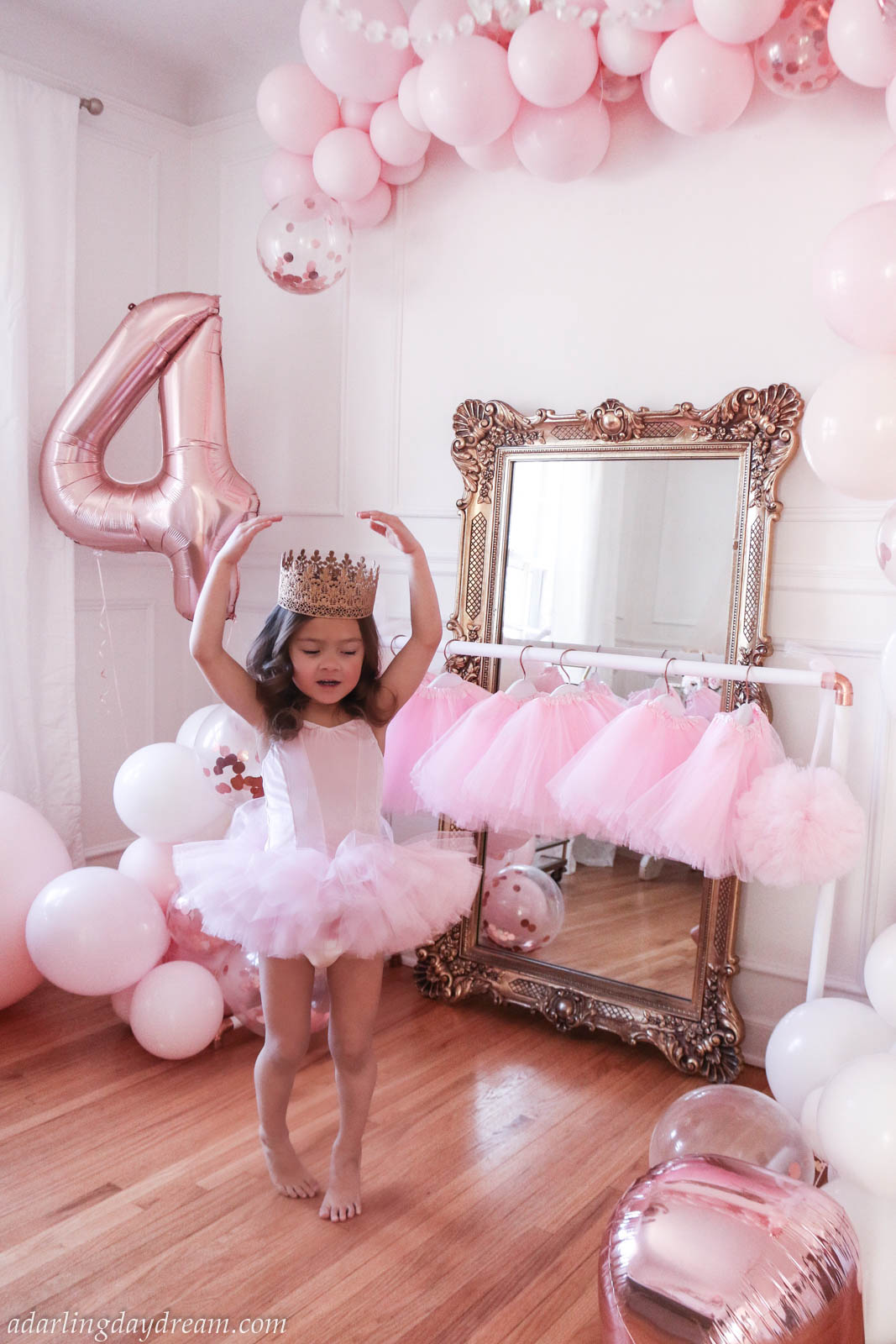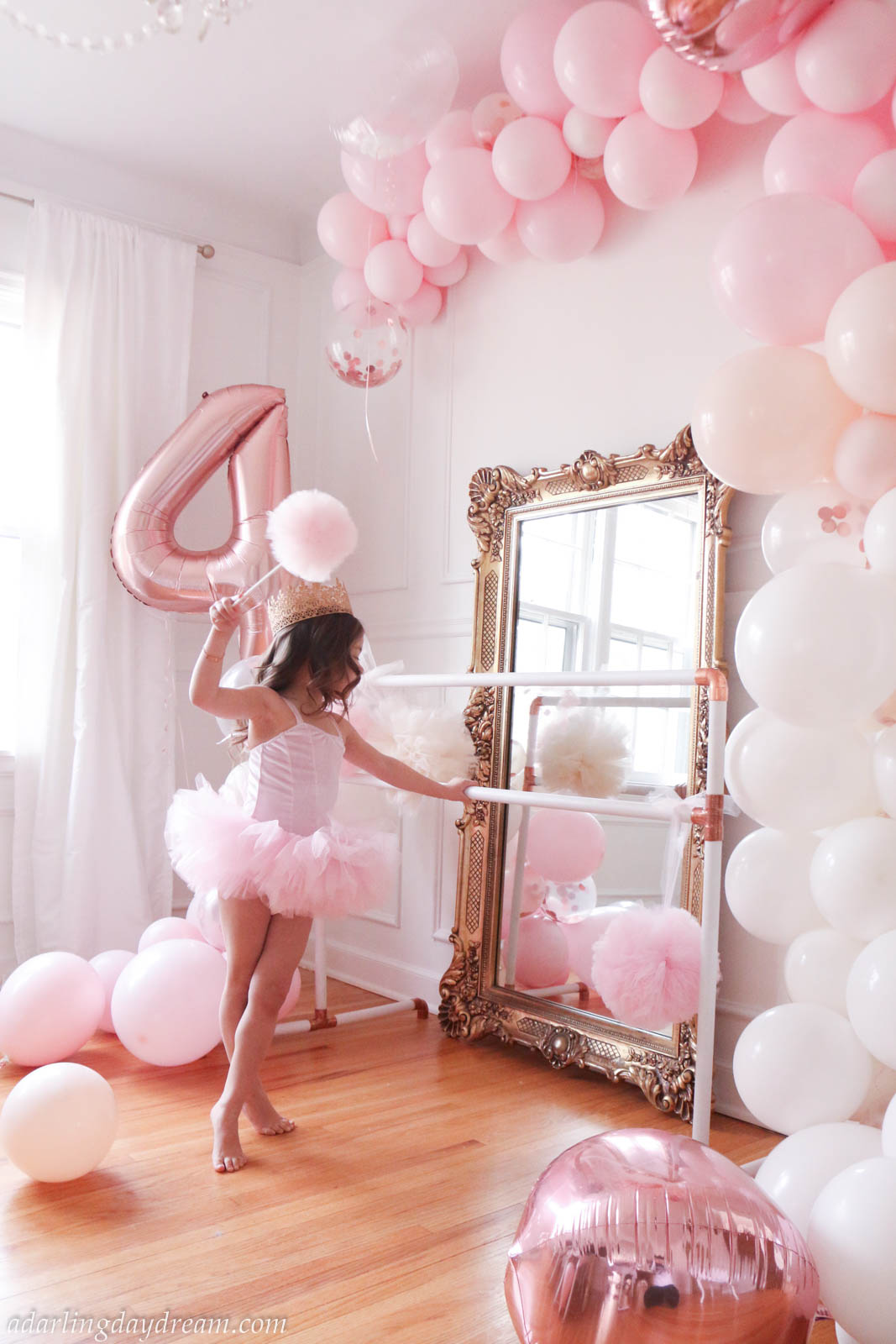 Here's the bellarina dessert table. One of my favorite things to do for parties! I made gold topped french macarons, ballerina cookies, banana chocolate chip gluten and dairy free cupcakes topped with dancing ballerinas, puppy chow and then purchased these adorable fontant ballerina slippers to place on top of her cake! I added fresh pink flowers all over the house for you party including the dessert table! They were from Trader Joe's! I had the Bellarina sign made and had them do the 'rina' seperate so that I could use it together or just use Bella too in her room after the party! I also had the ballerina image cut. The tulle pom poms were DIY projects. All the shoppable items are below! You can click on the arrows to see all the products.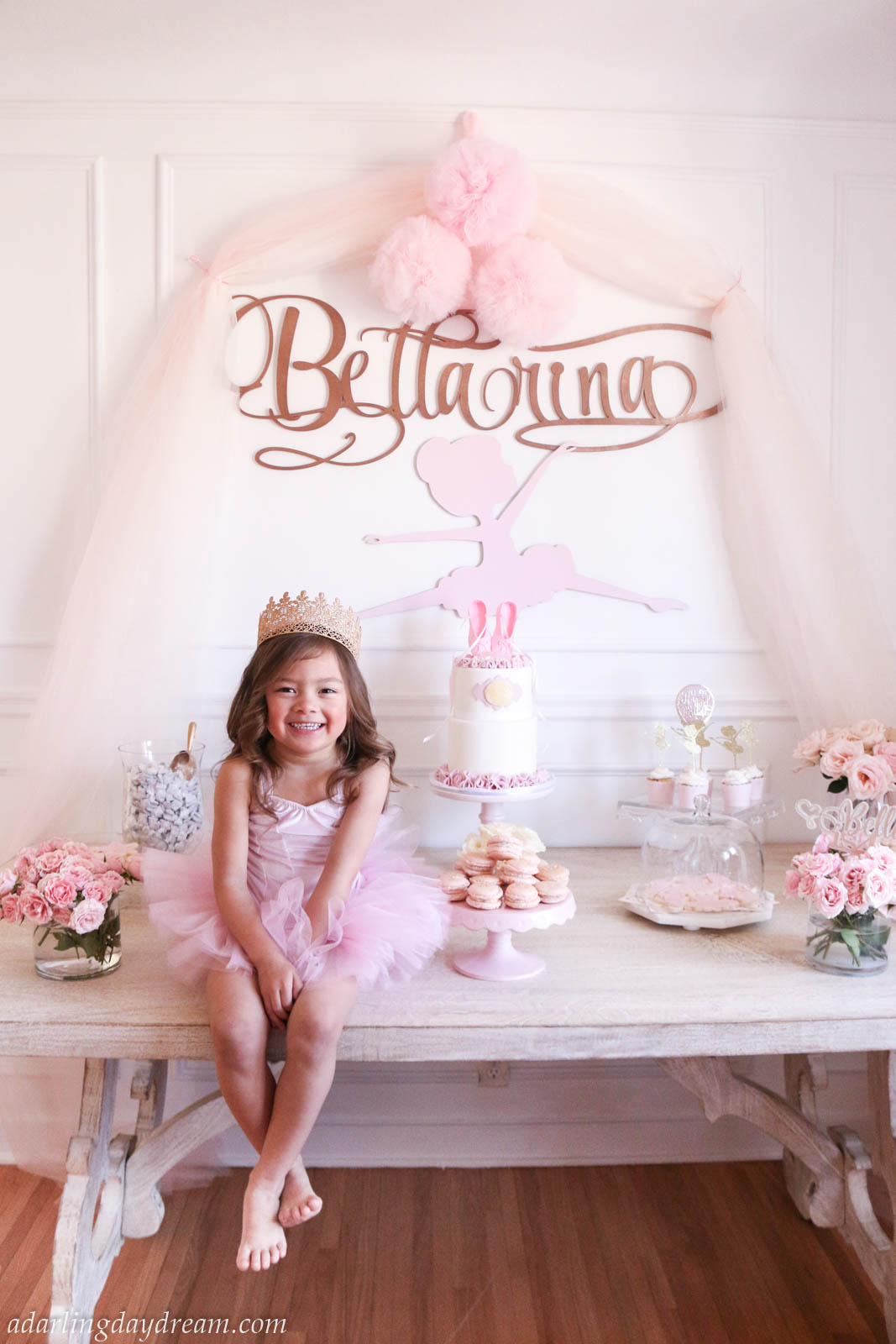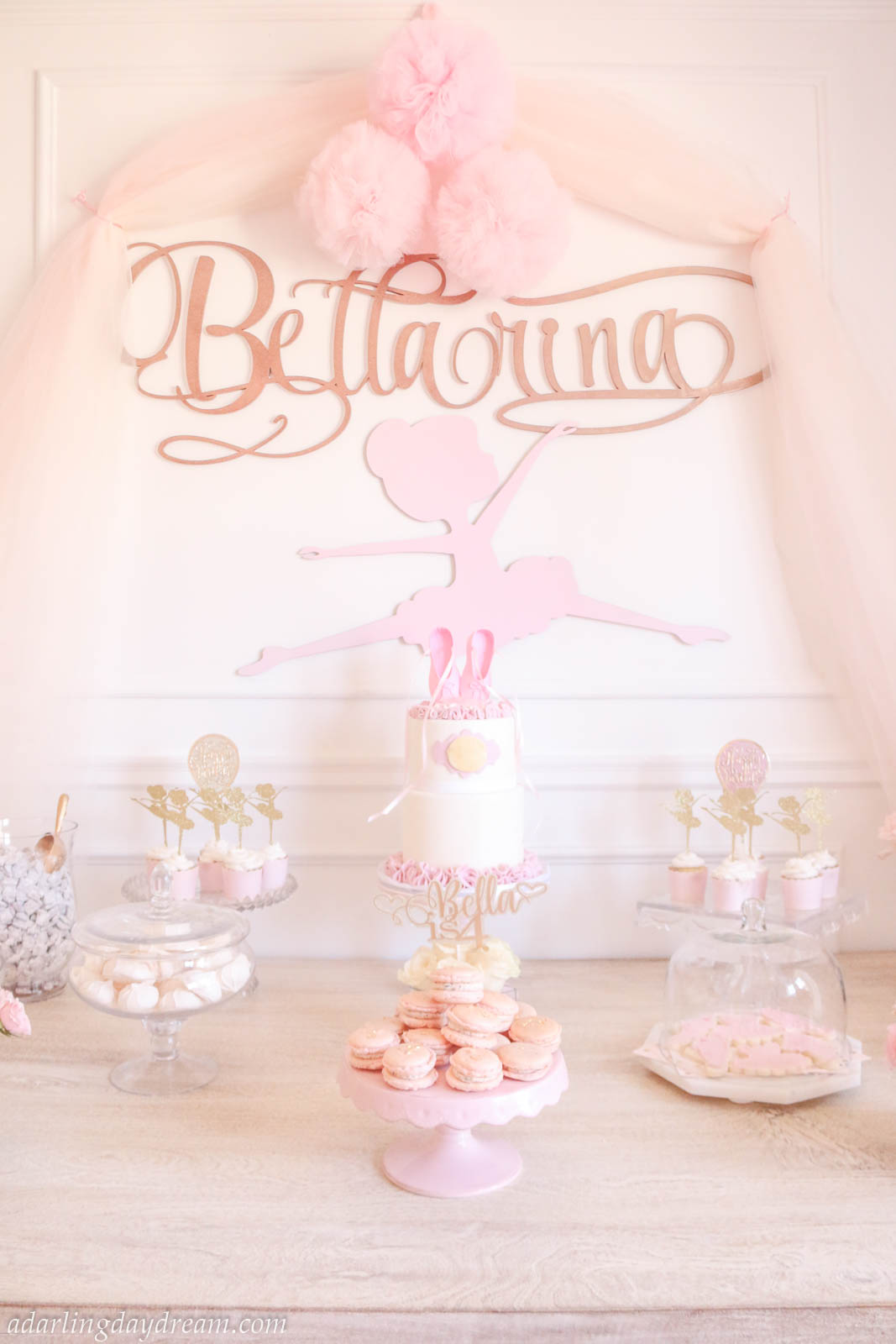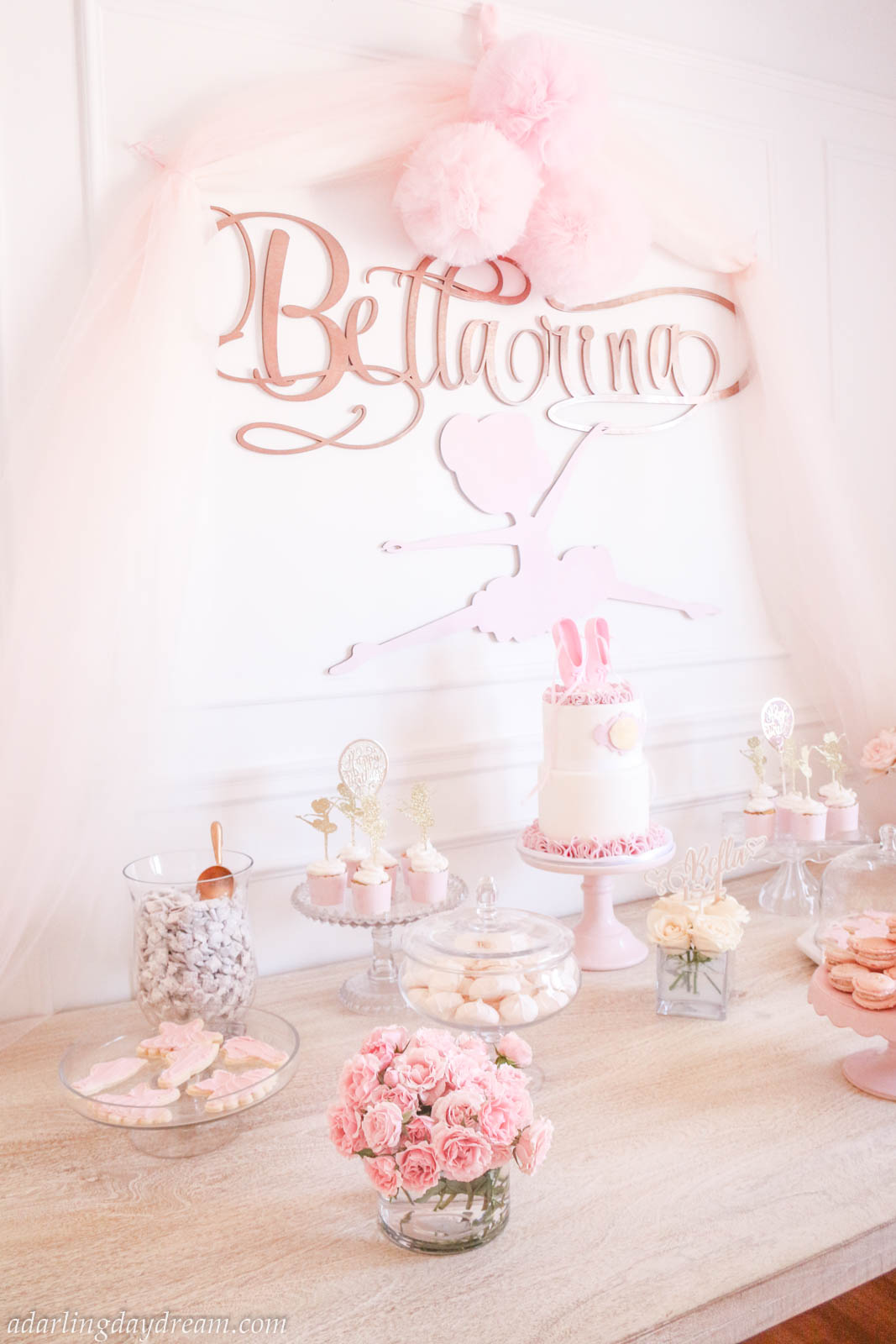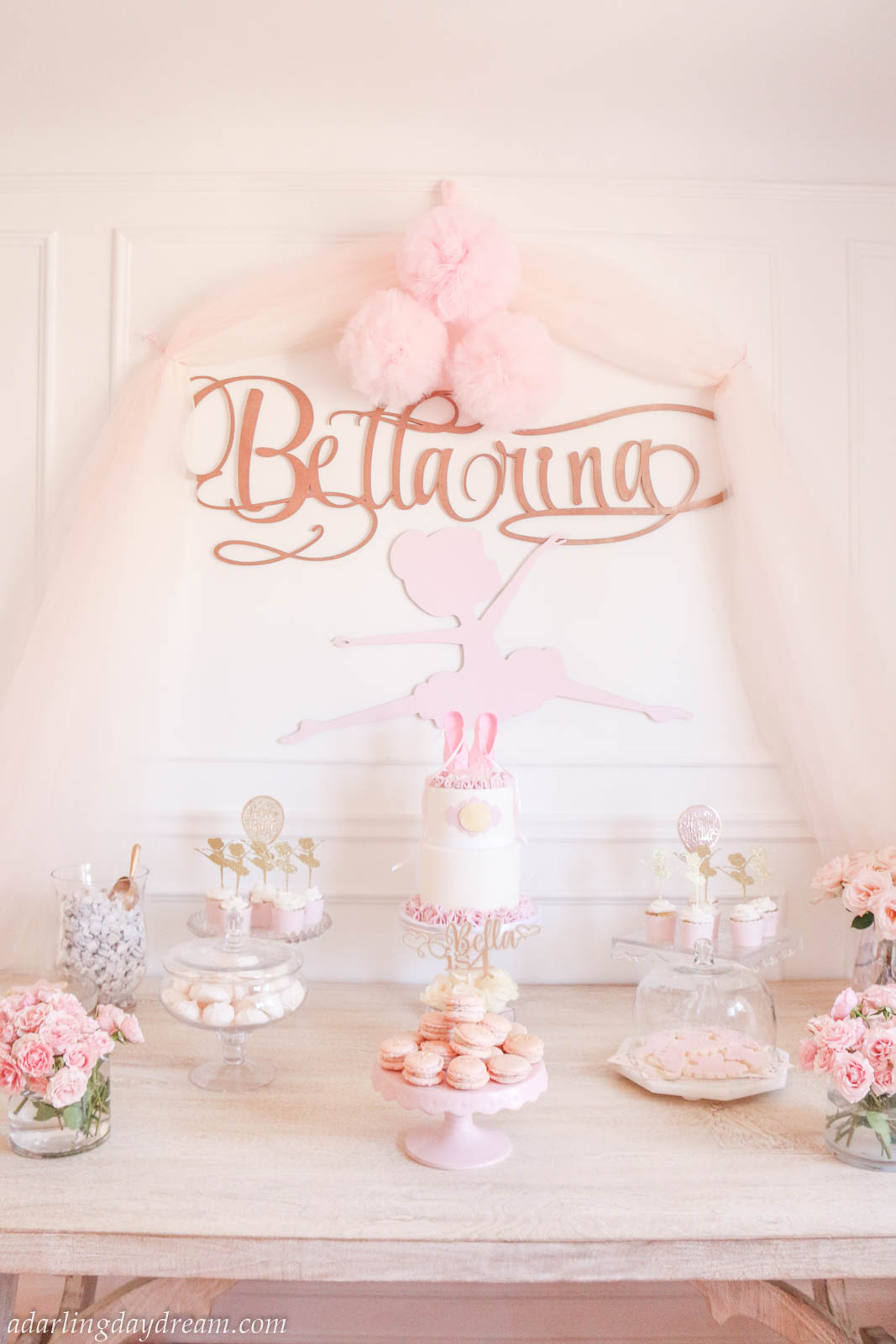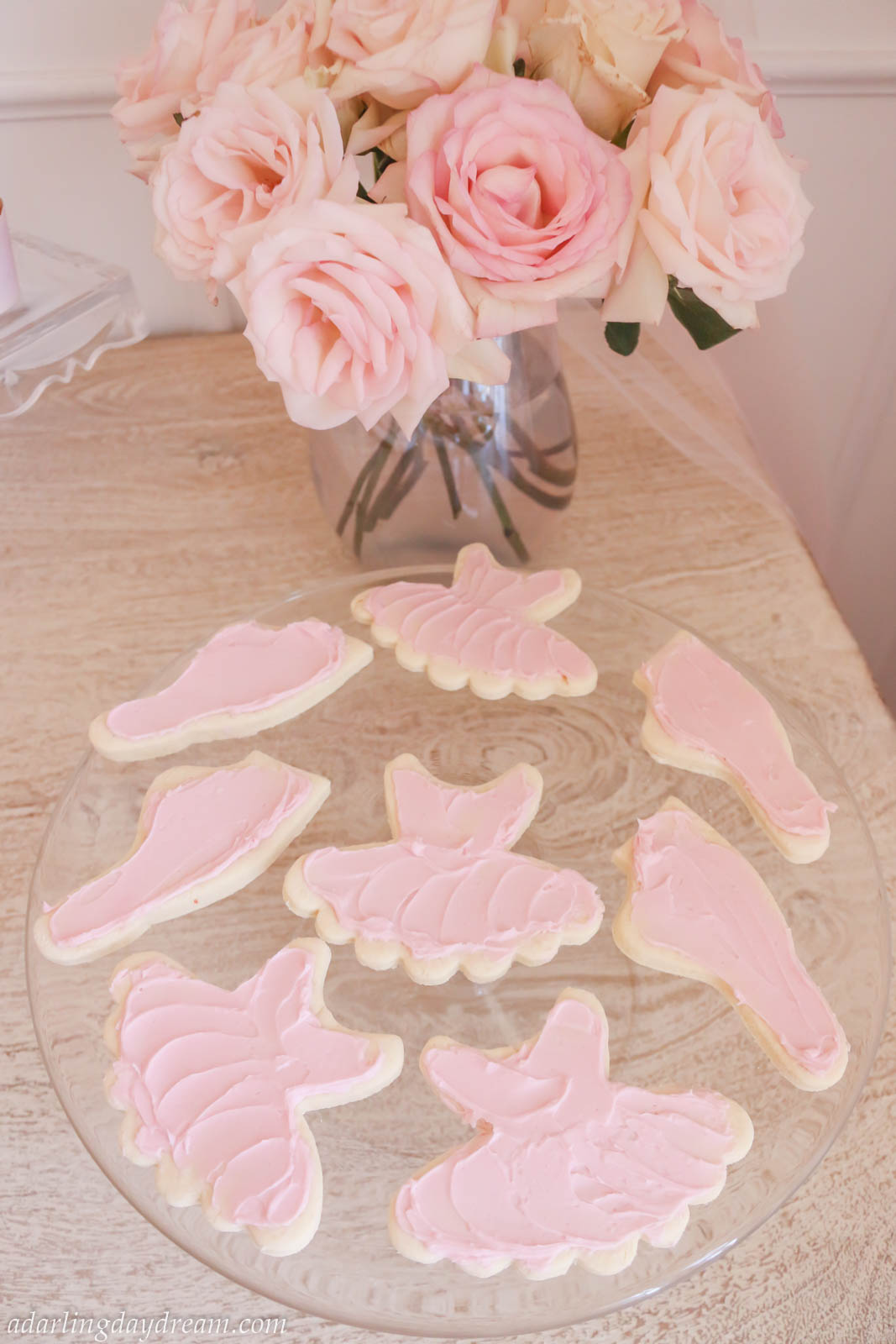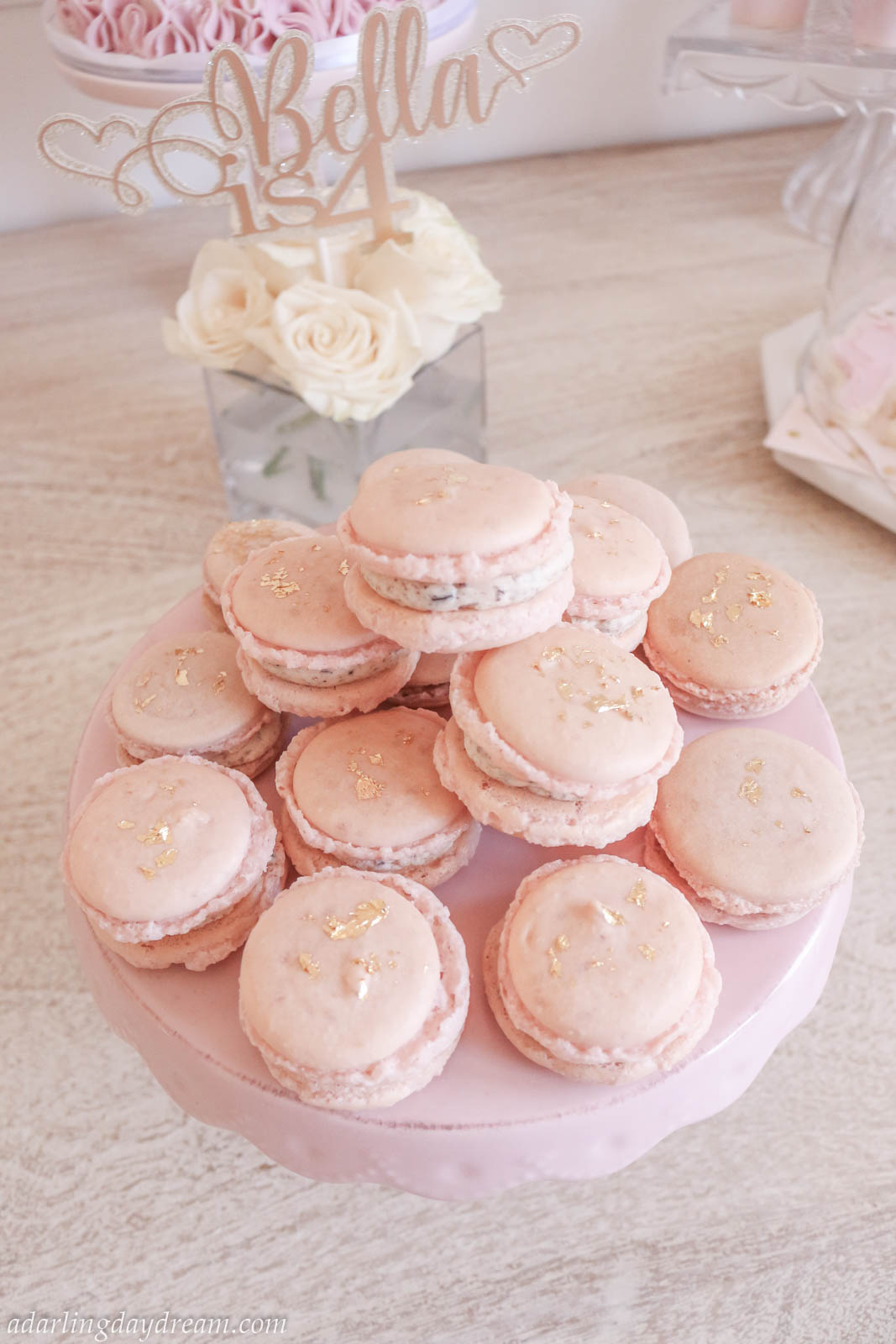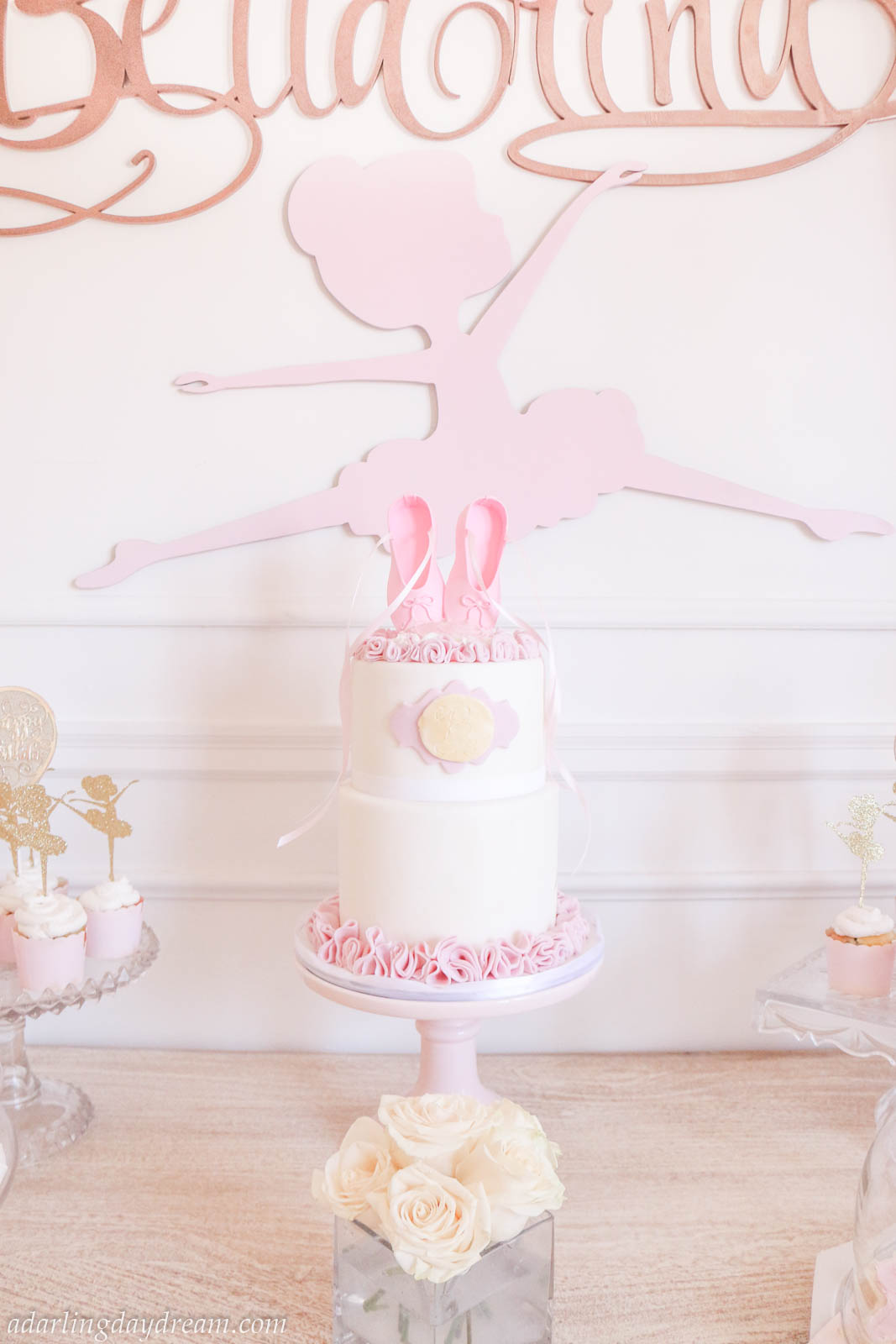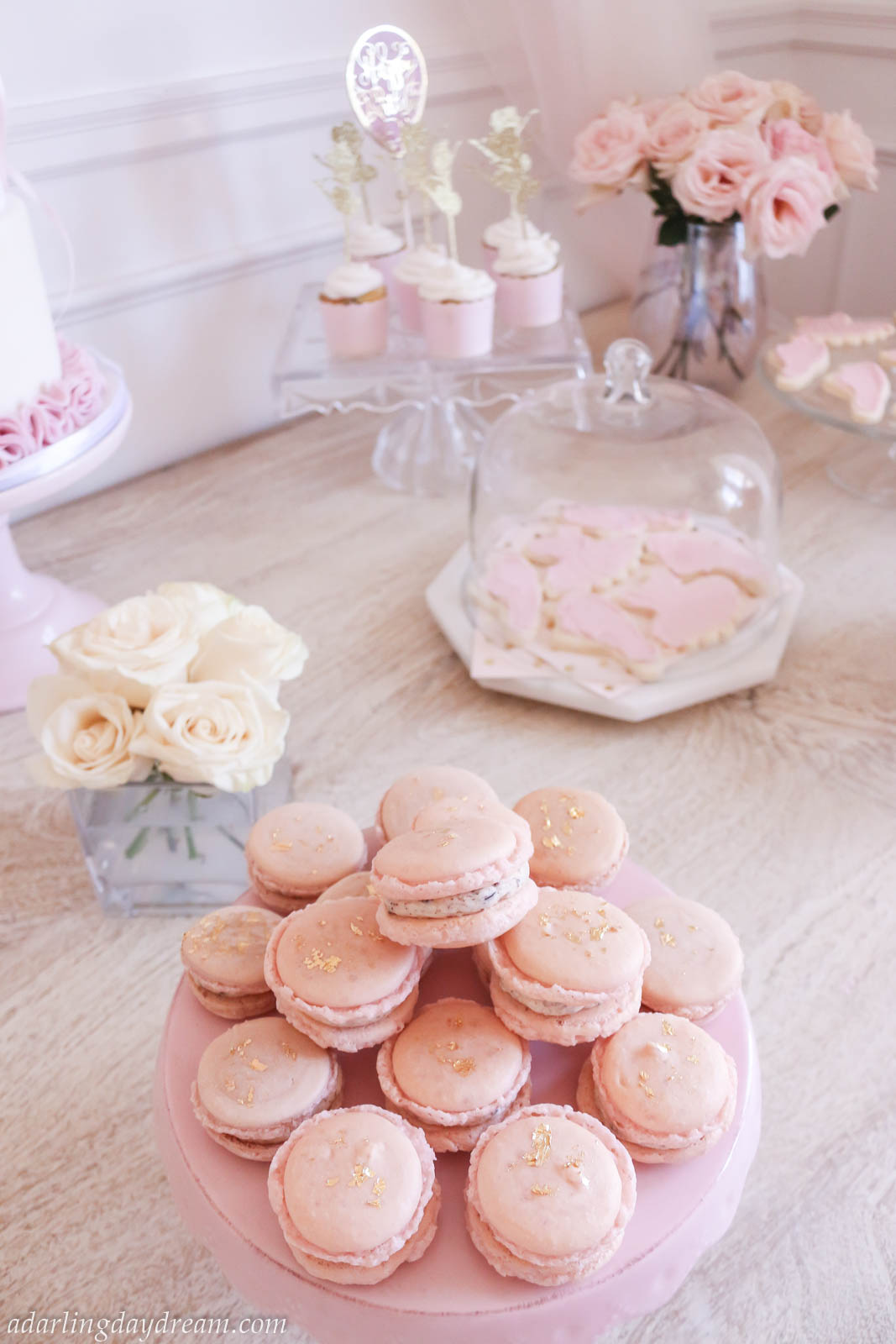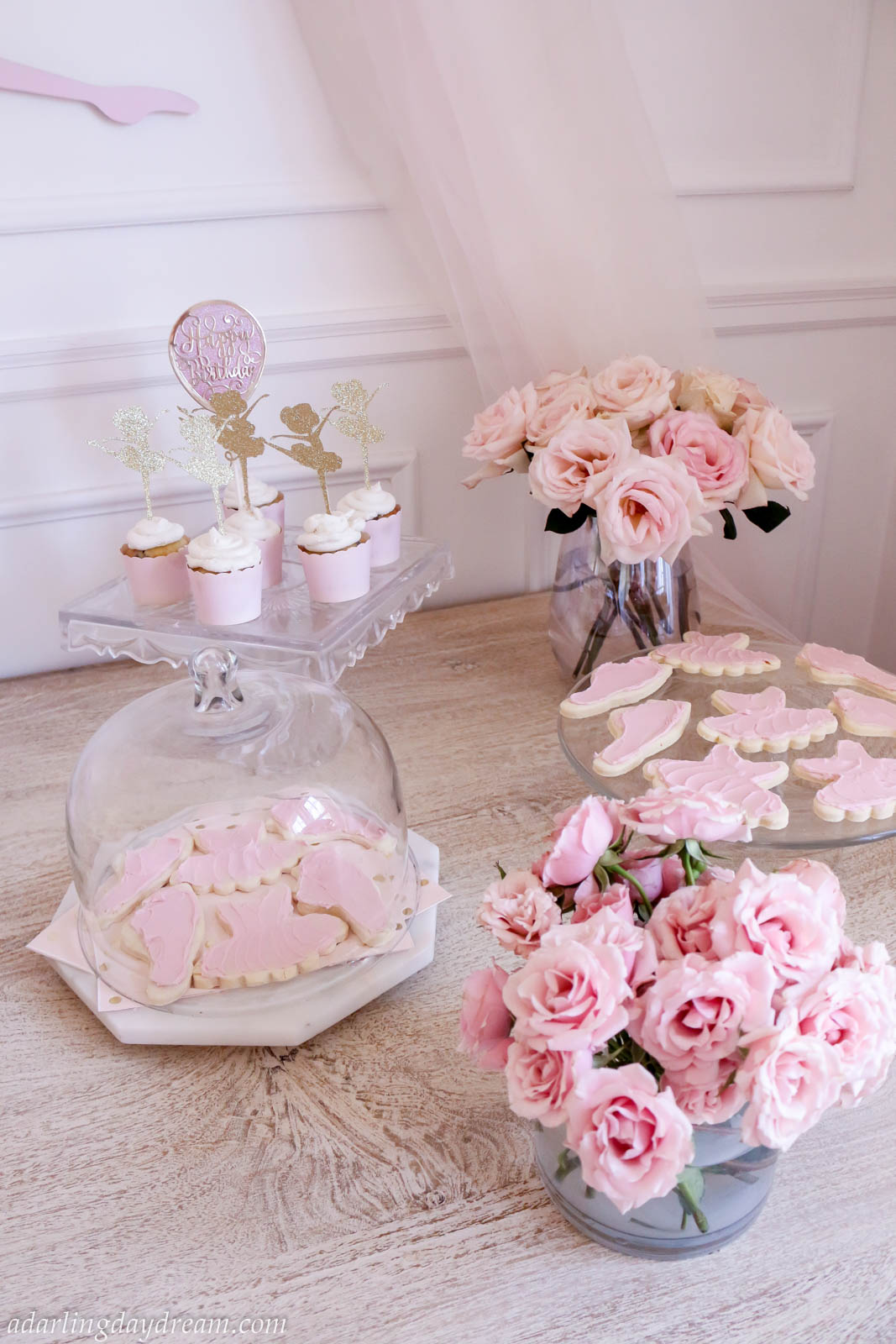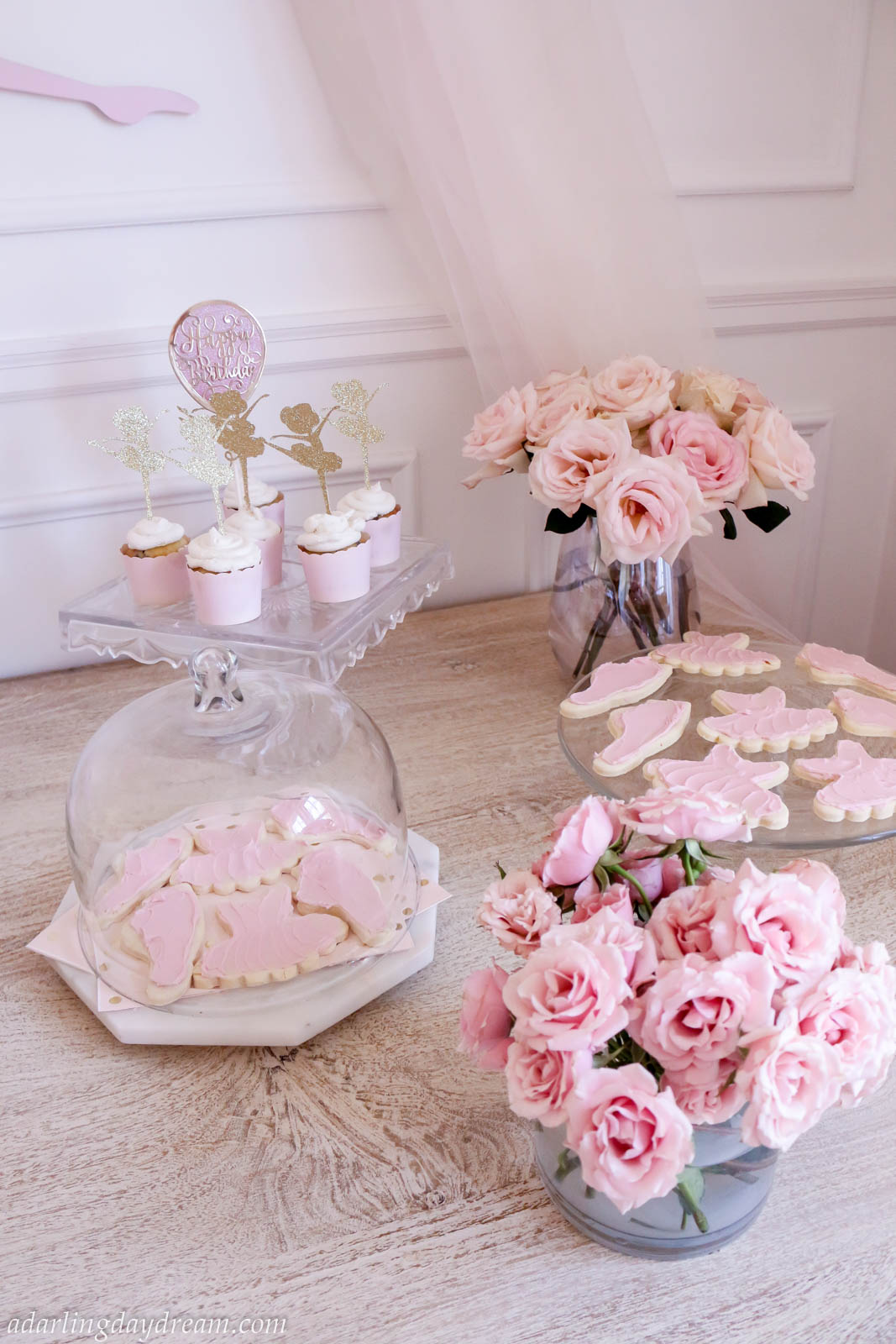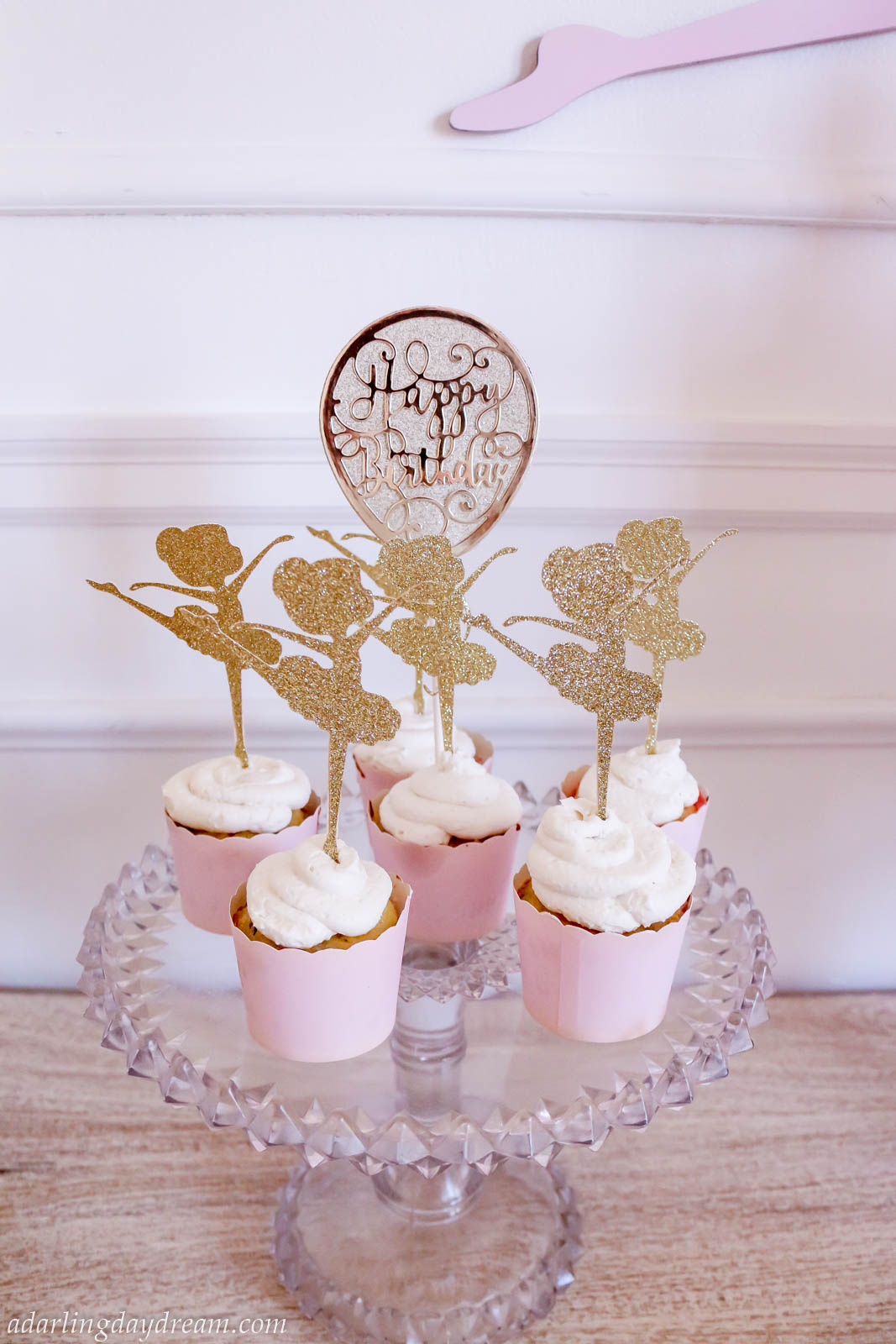 (This post contains affiliate links for your shopping convenience.)