Easter is right around the corner, so today I'm sharing a sweet Easter tablescape. It's a full on blizzard here today, but when I did this tablescape, it started to feel like spring outside! I can tell you that I'm pretty much over winter!
This year, I decided to do a tea party theme! I had gotten these pink mugs for Bella's beauty and the beast birthday party last year and thought that they would work perfect. I stuffed them with some cotton candy and a sweet bunny napkin! The cotton candy reminded me of bunnies with their cotton tails!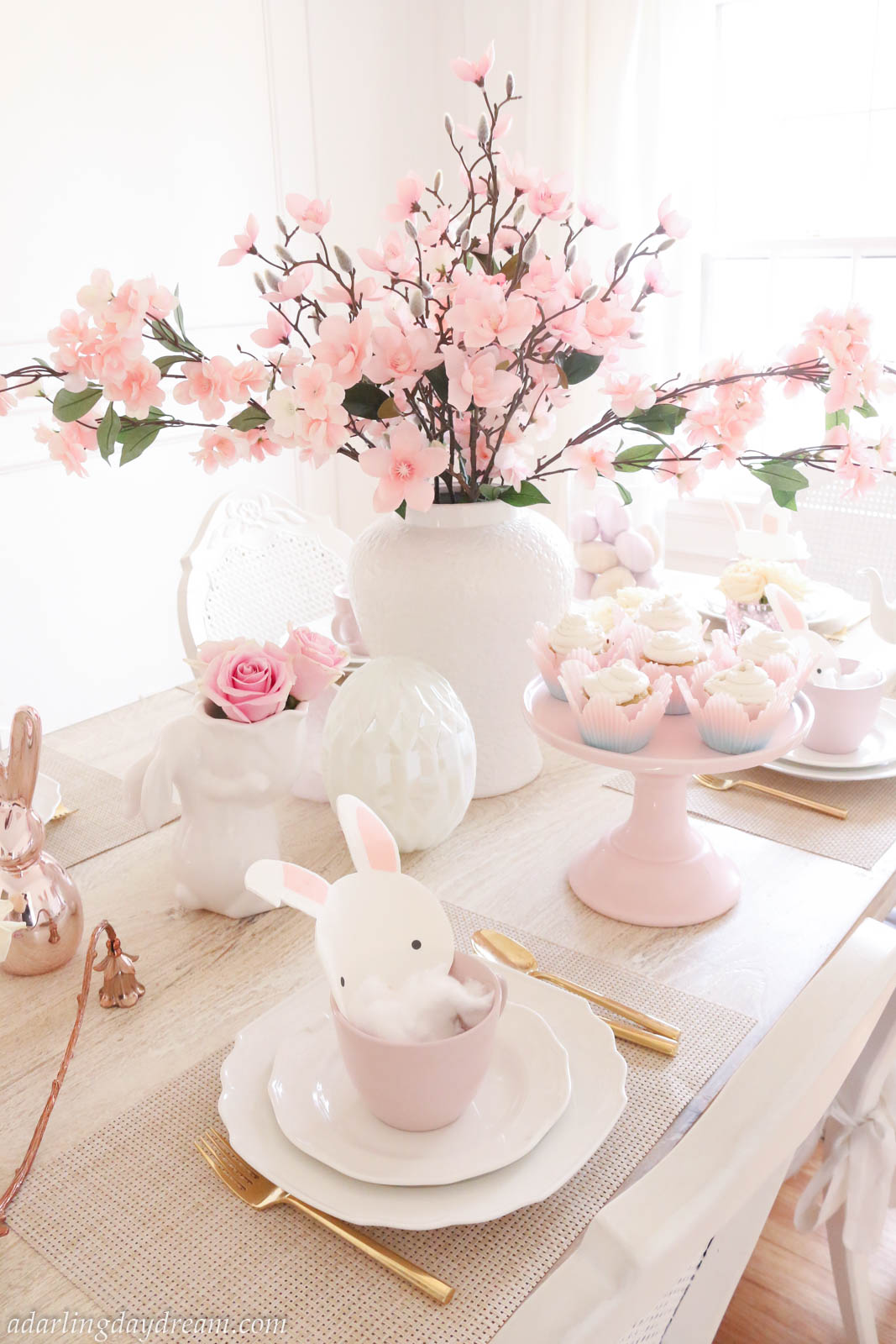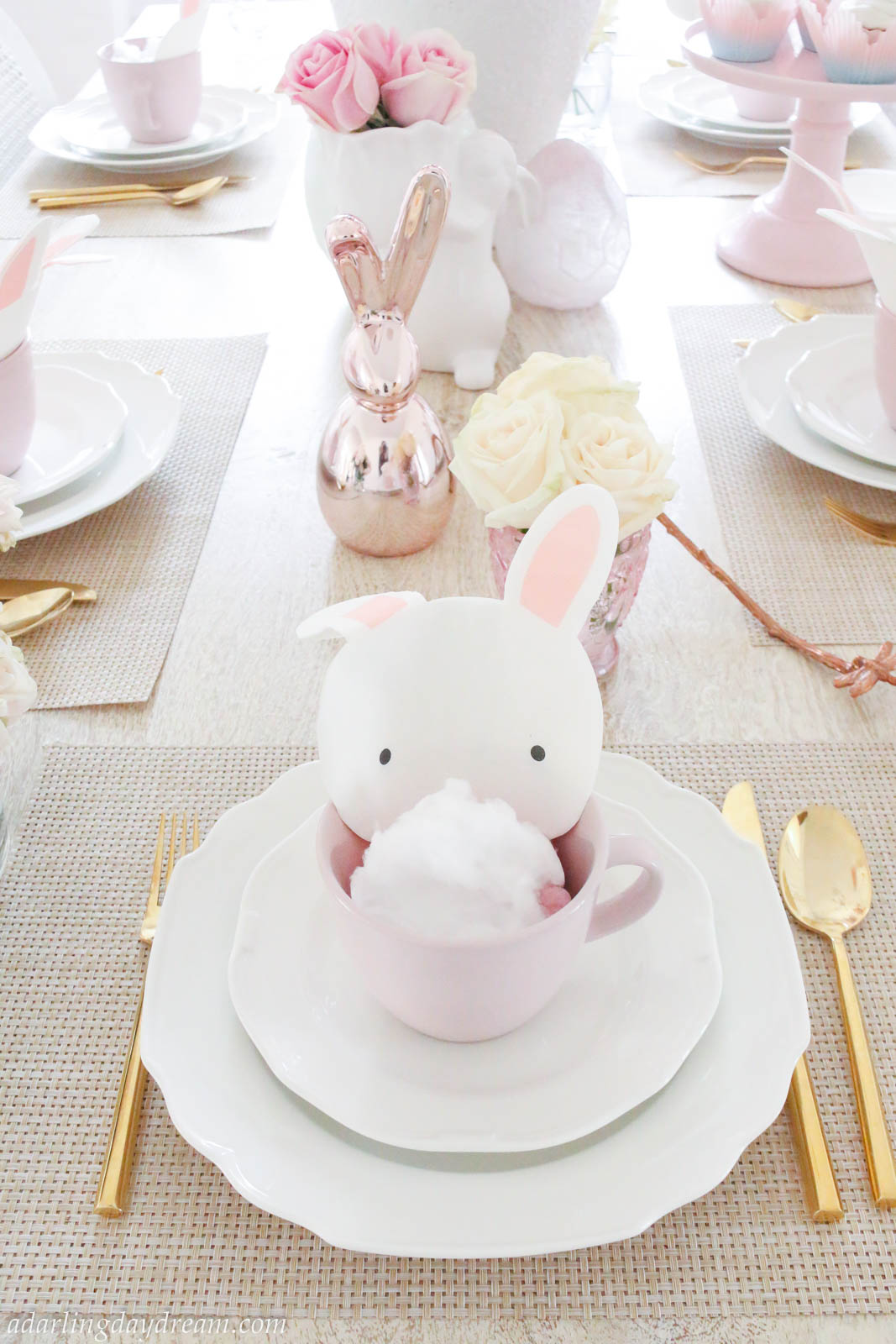 I topped the table with faux blossoms, blush bunnies, glass eggs and of course flowers and some yummy festive cupcakes! I also love to bring out the gold flatware for fun parties and holidays. It just makes the table look more festive! This tablescape could work for both adults and kiddos or for a combined Easter celebration! Please feel free to pin any of these images by hovering over the upper left hand side!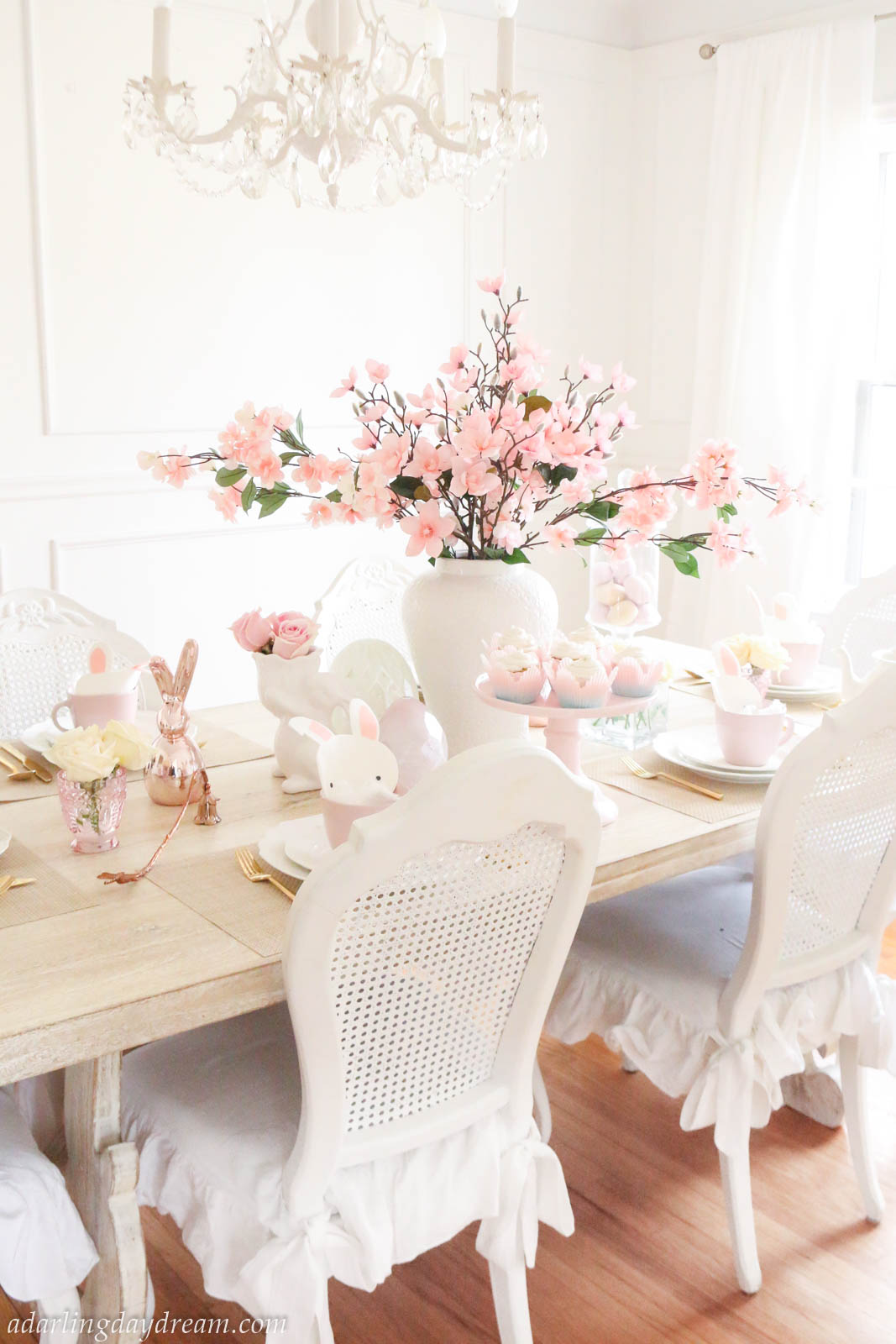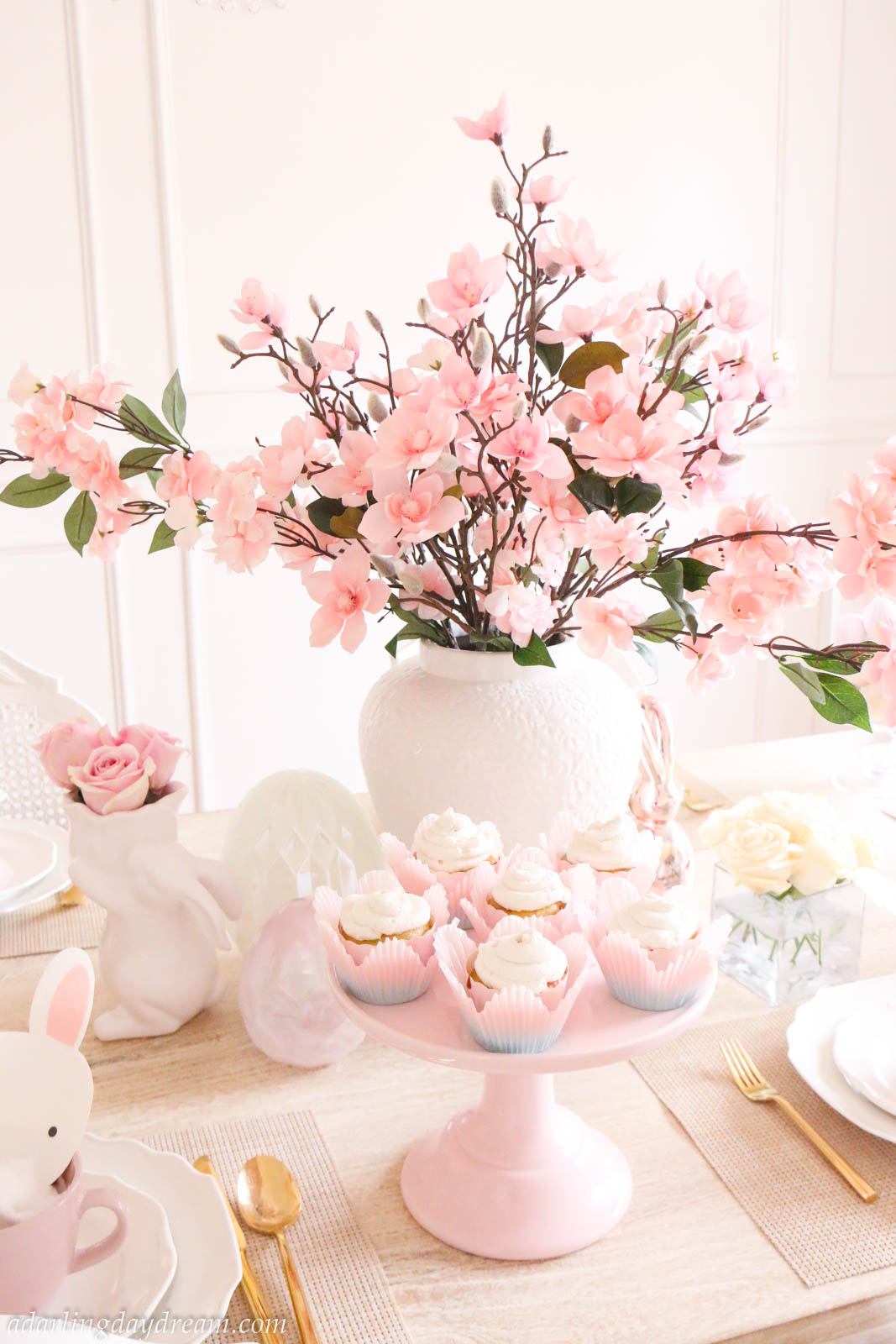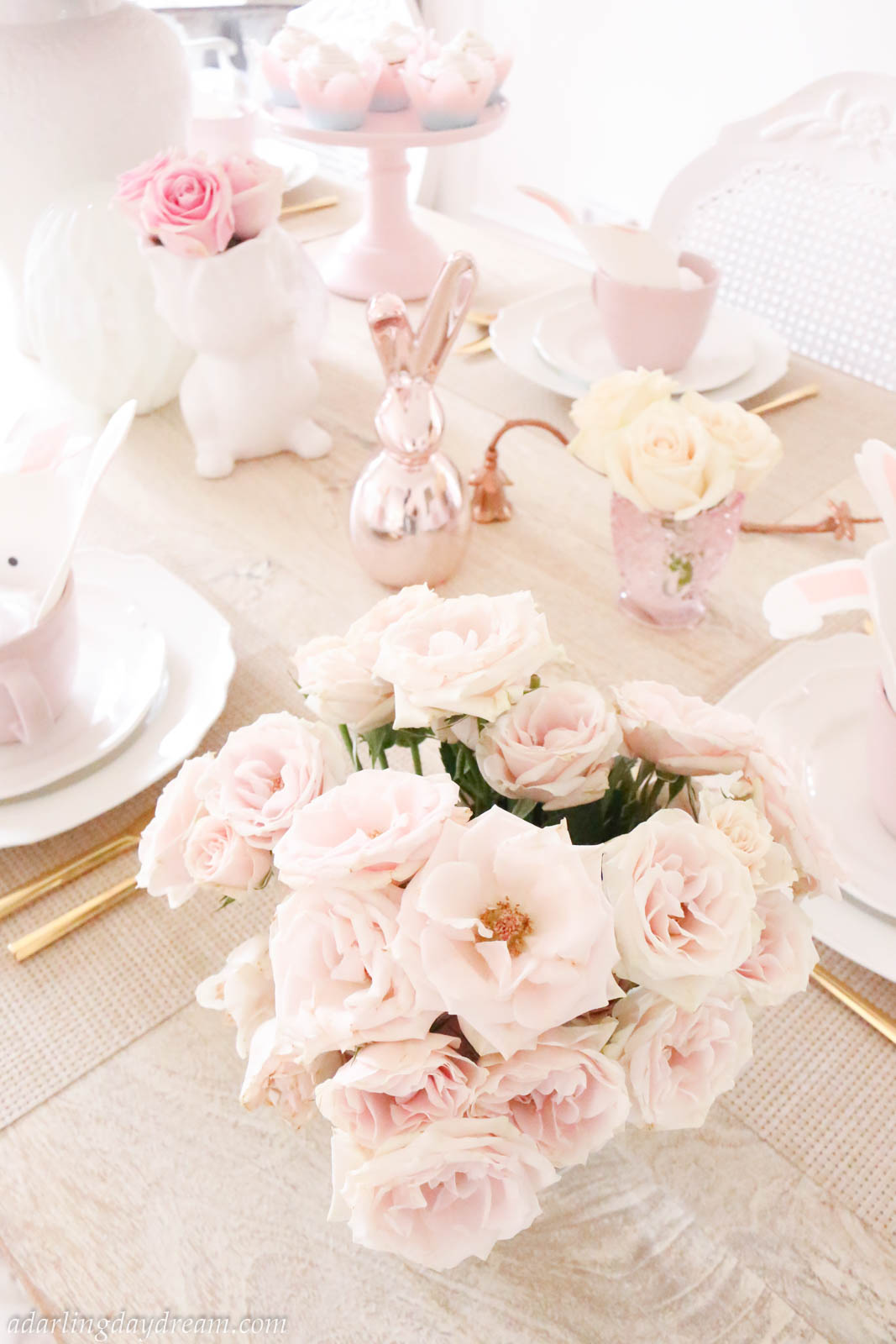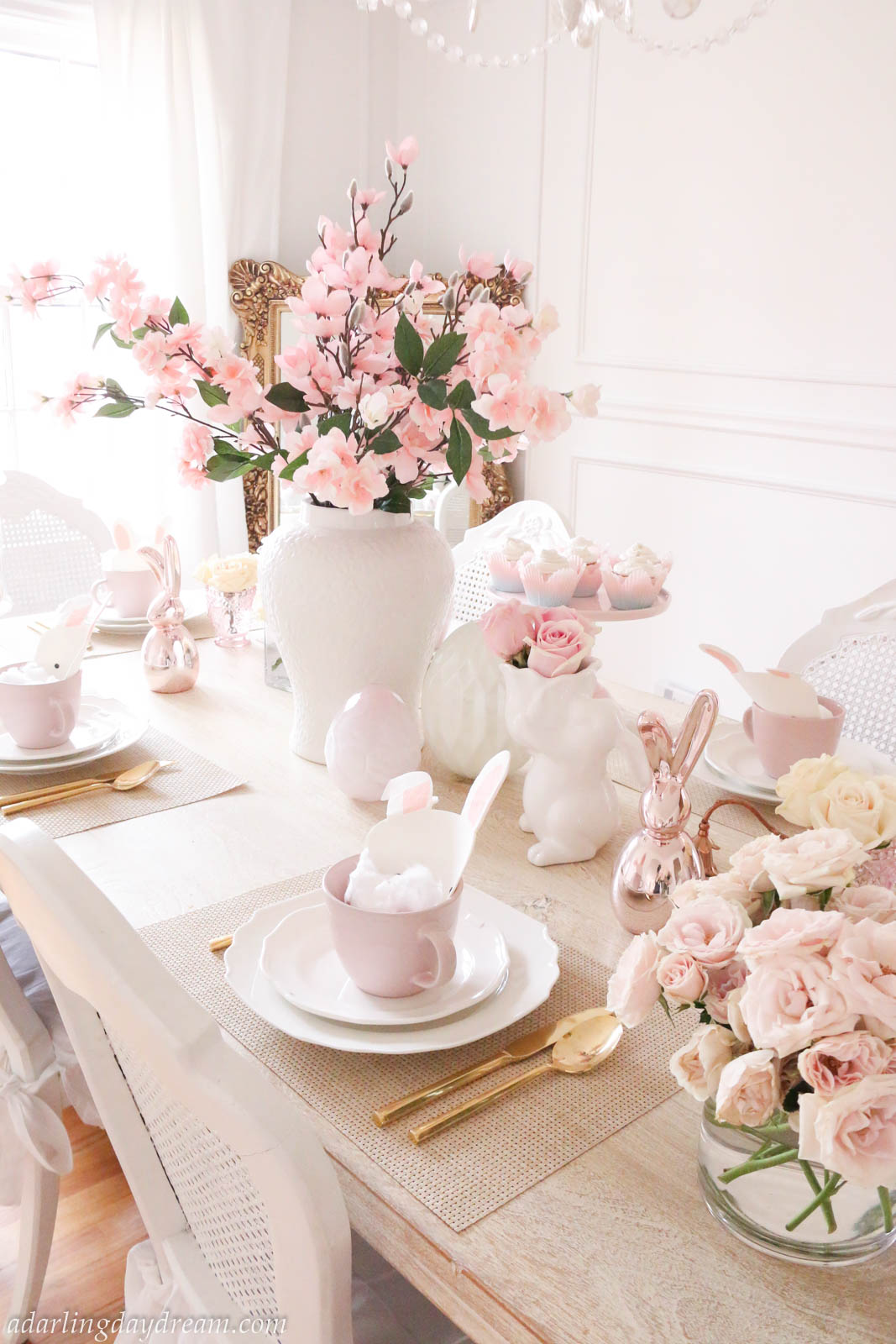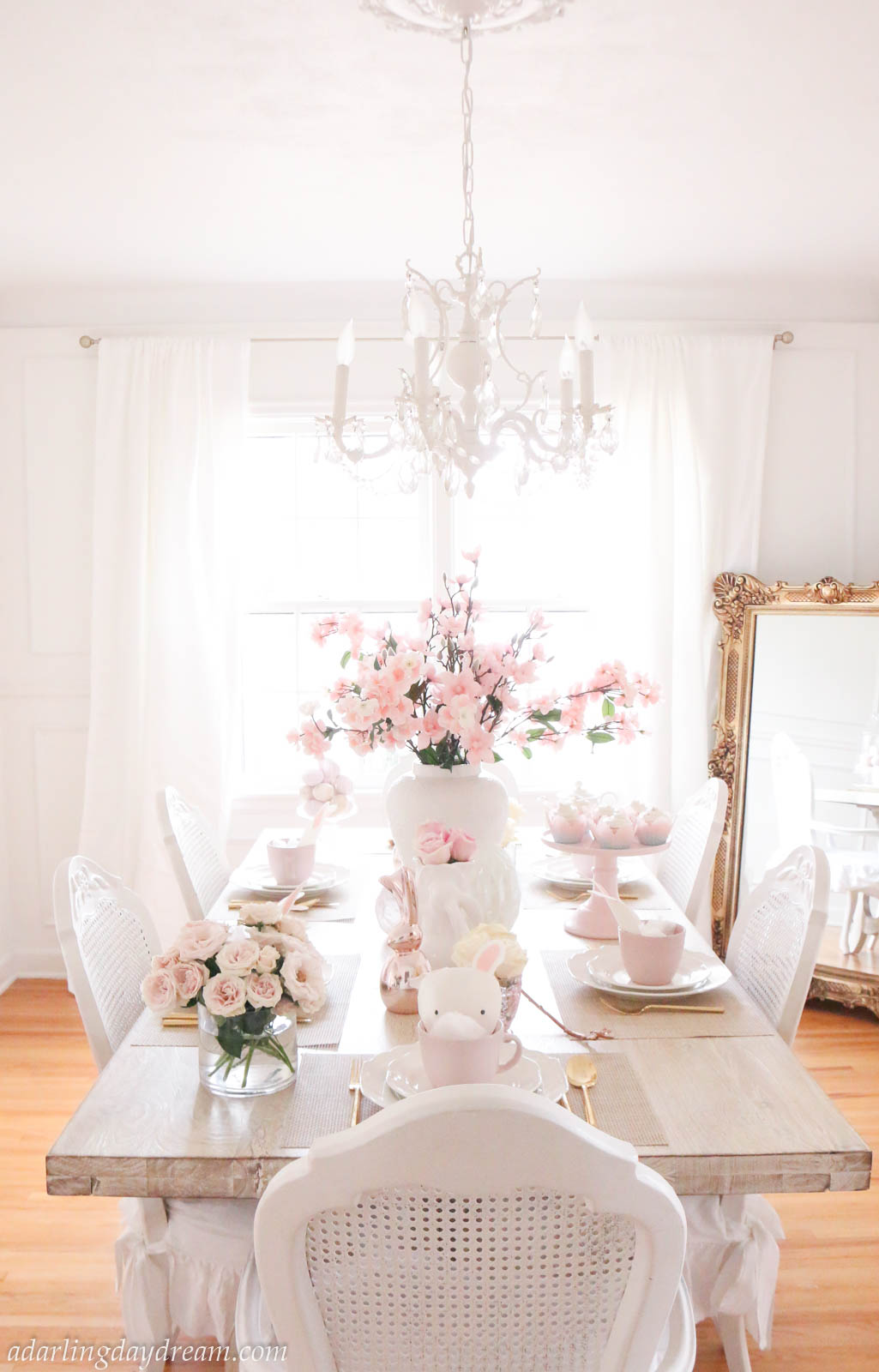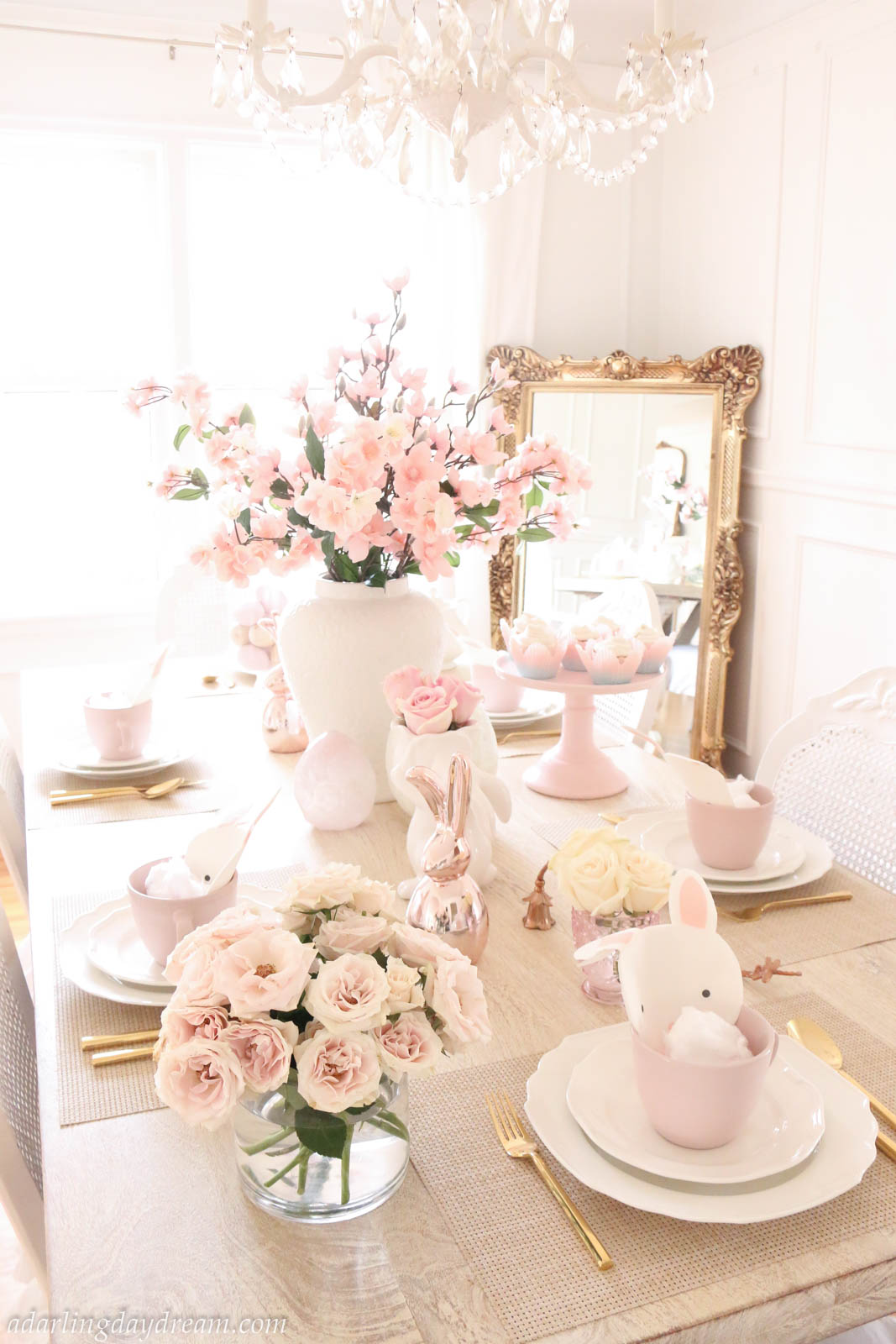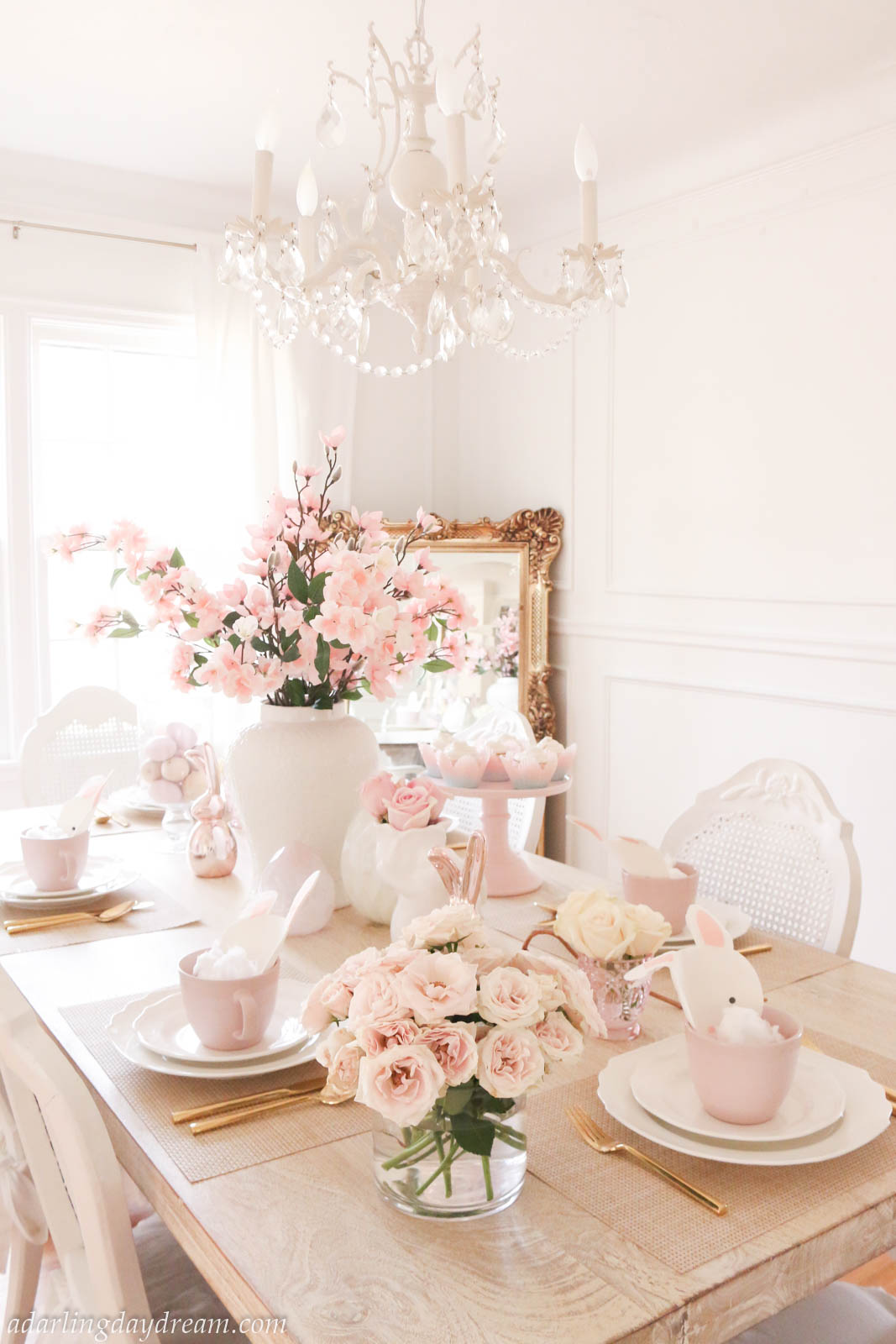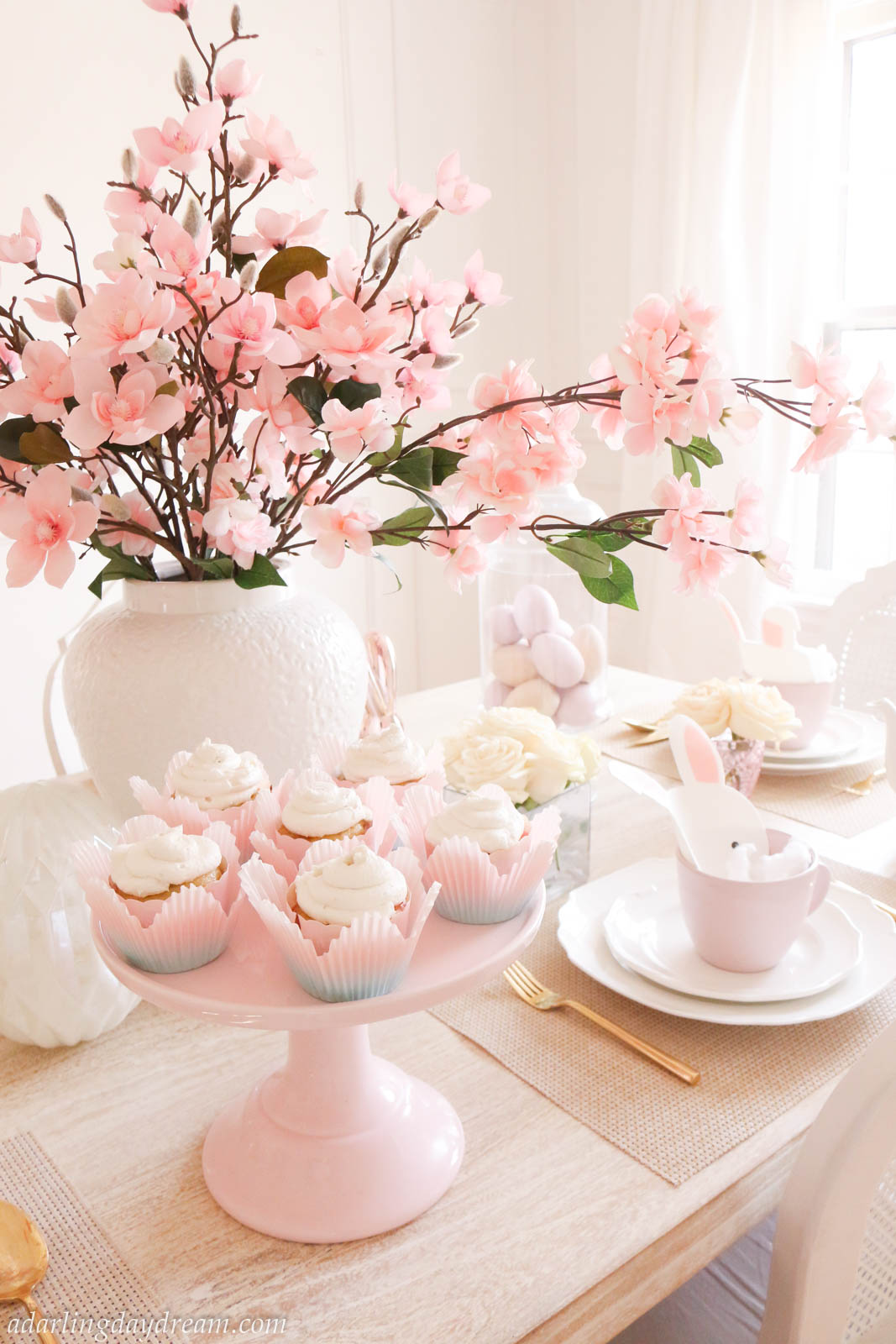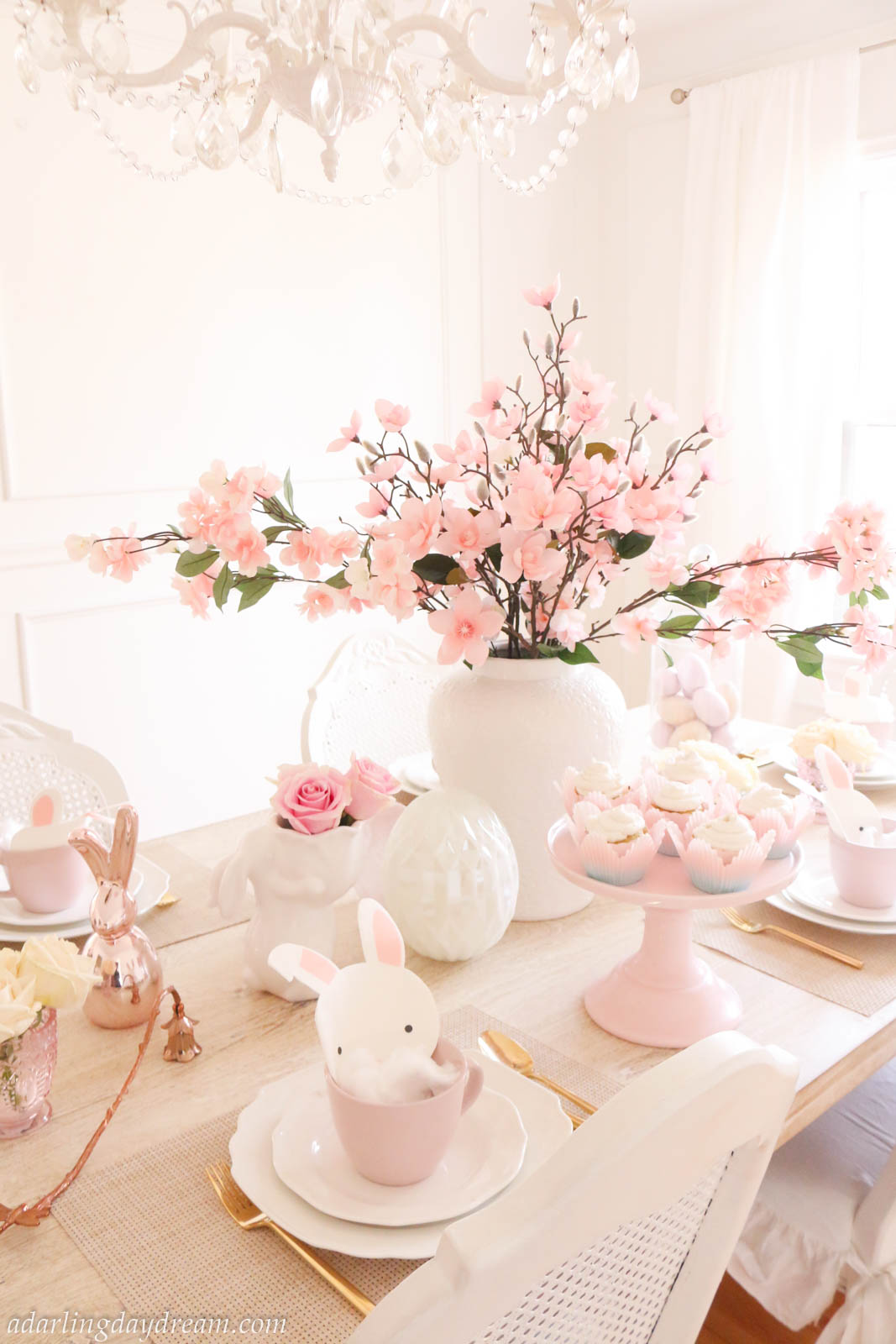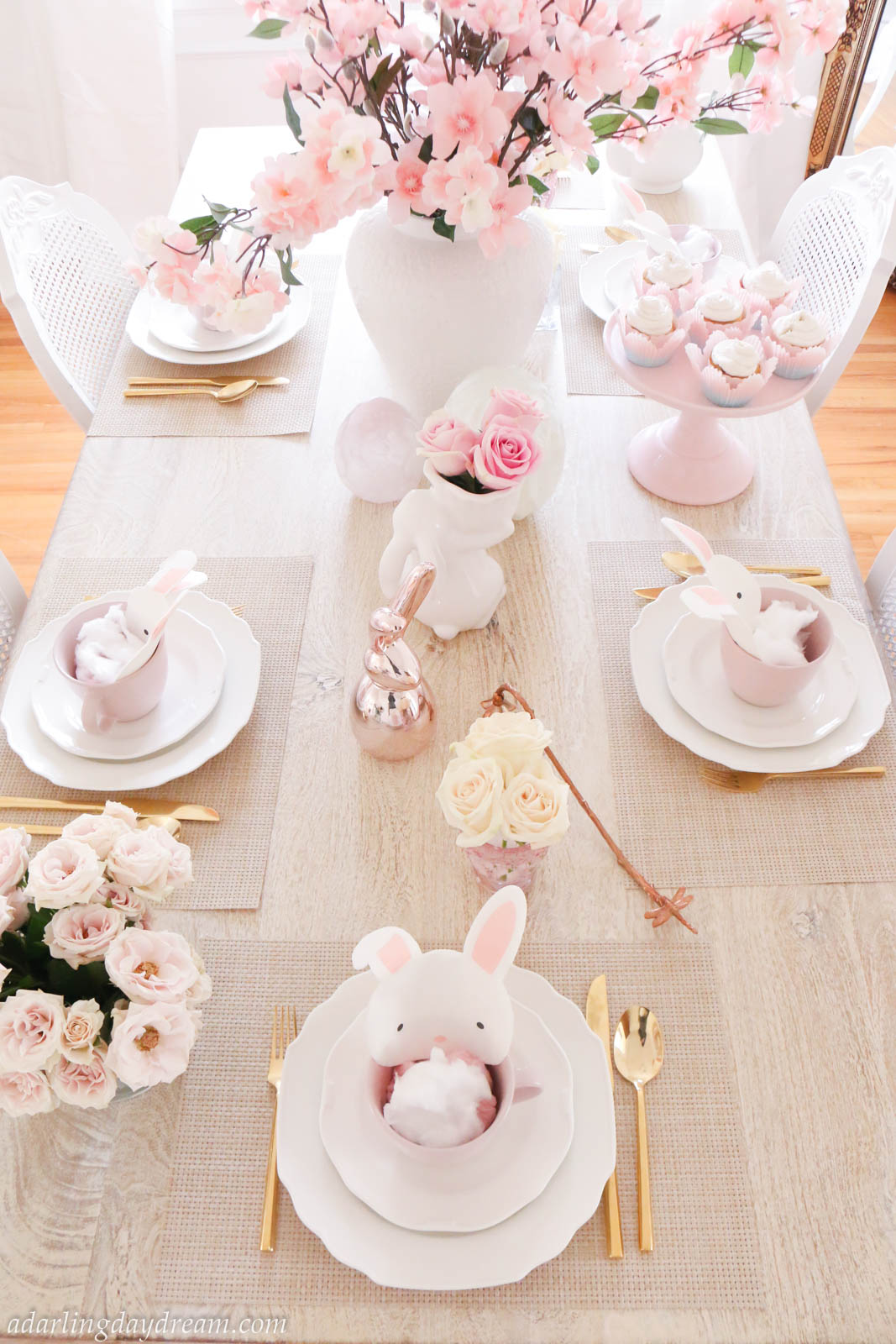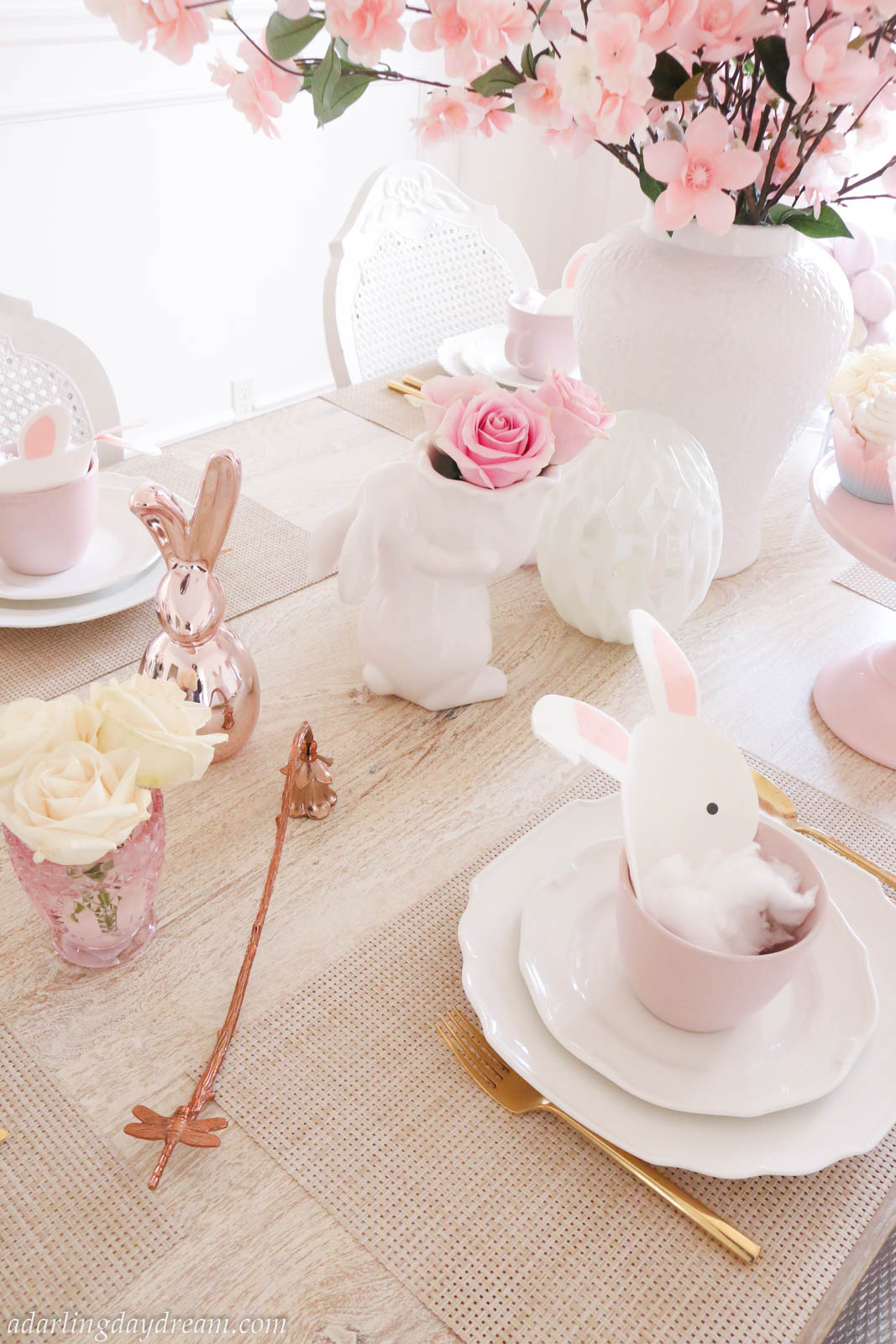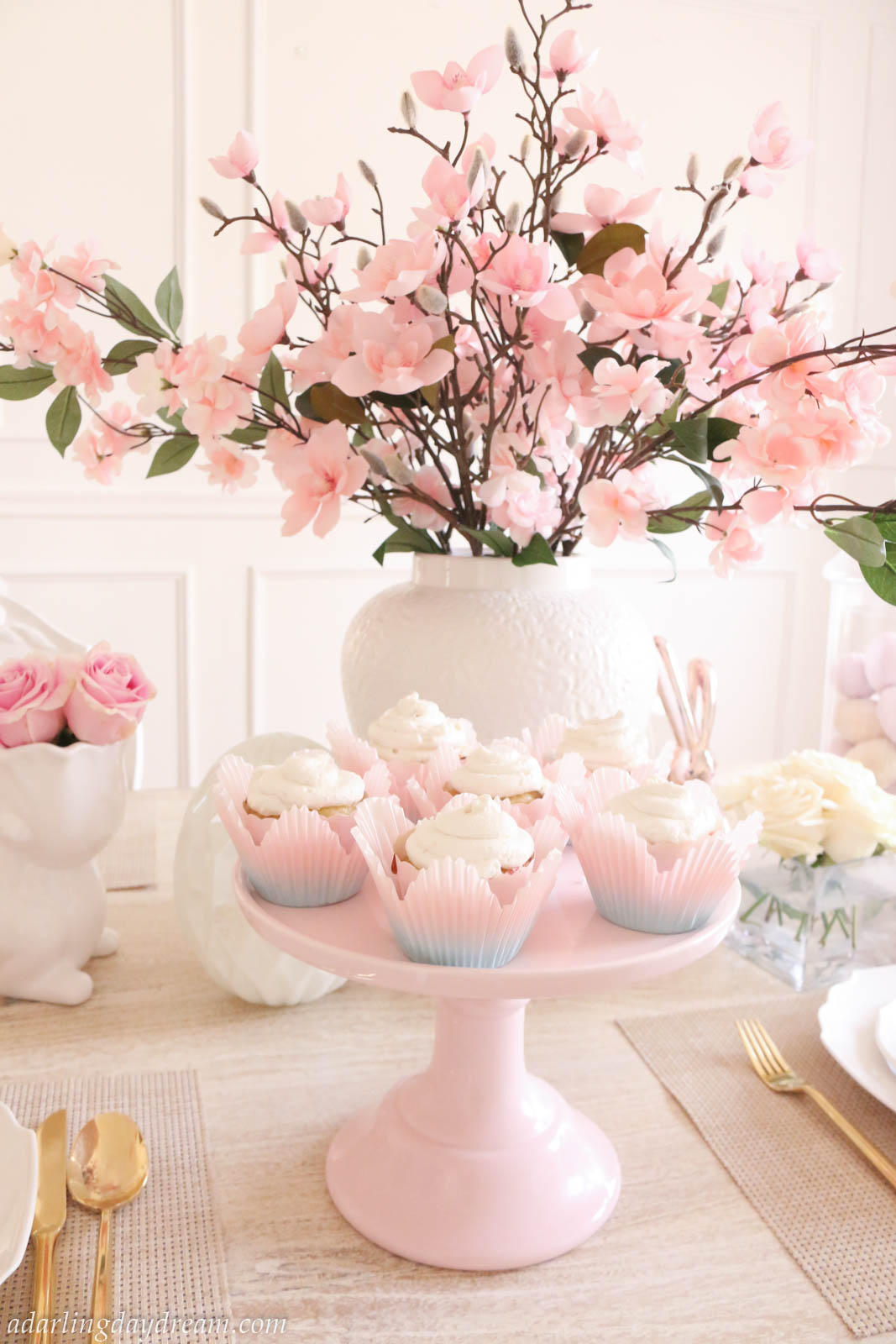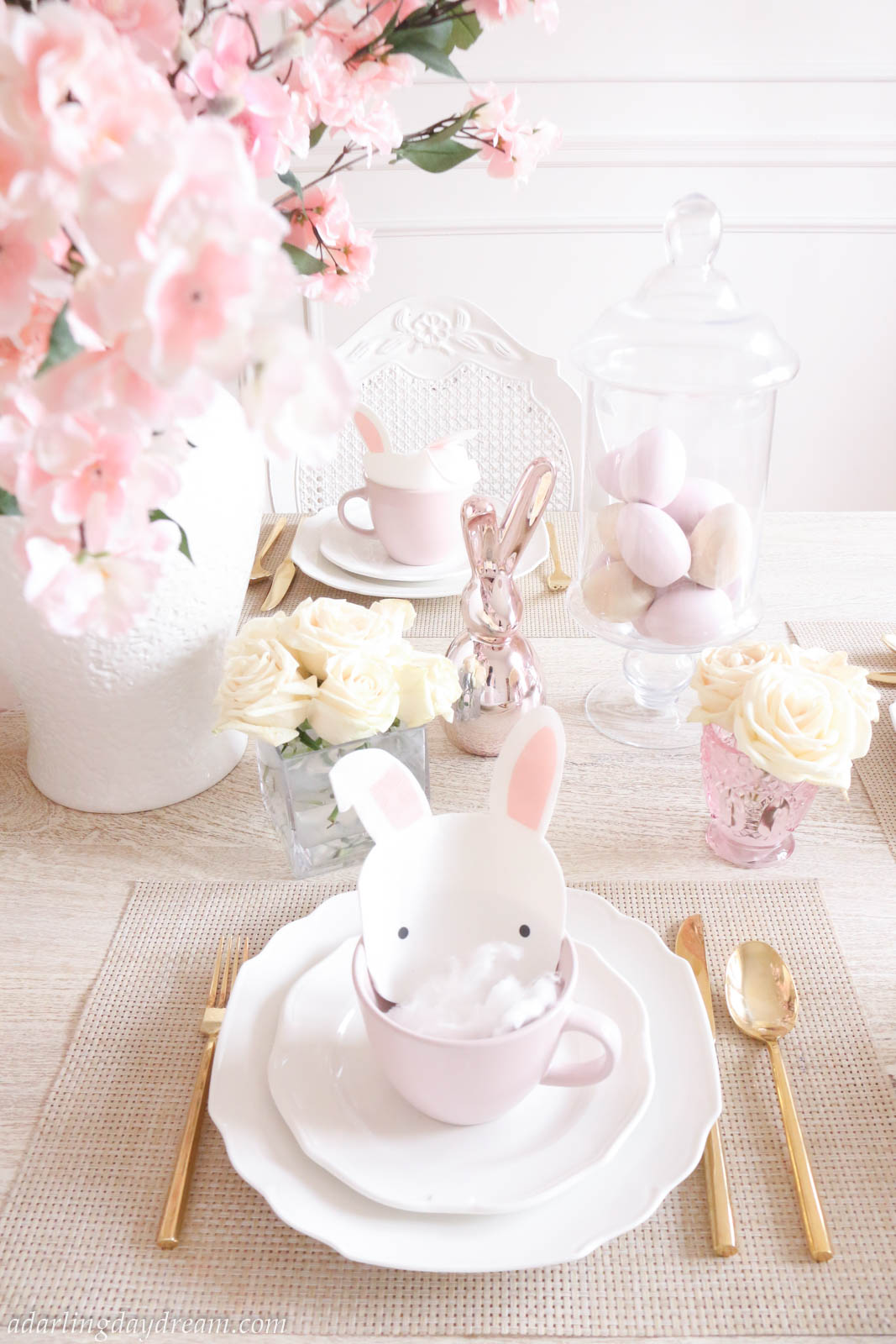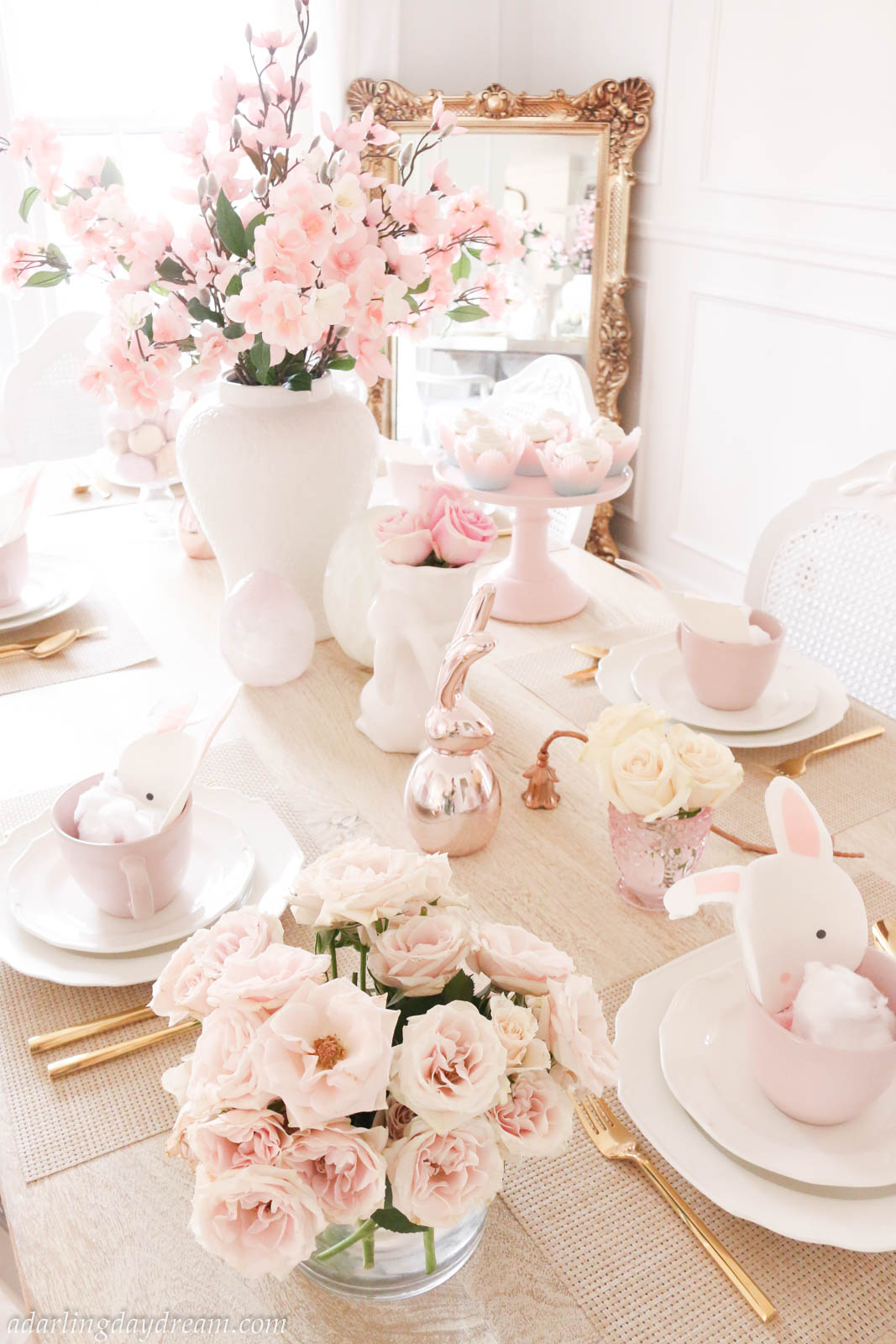 All the shoppable items are below! You can click on the arrows to see all the products.
Dining table and dinnerware:
Decor Items:
Easter Decor:
(This post contains affiliate links for your shopping convenience.)