Welcome to the fall home tour where you can find lots of ideas on how to decorate your home this season from talented bloggers! If this is your first time here, welcome! I'm so glad you're here!
For fall, I personally like to add small touches that still go with the look of my home! I love to use white pumpkins, fall smelling candles, more texture in textiles like velvet, faux fur as well as some braided wool throws.
For our dining room, I decided to add some chunky braided wool throws to our chairs as it's starting to get cool here. I also put some small white pumpkins from Trader Joe's in one of my glass apothocary jars.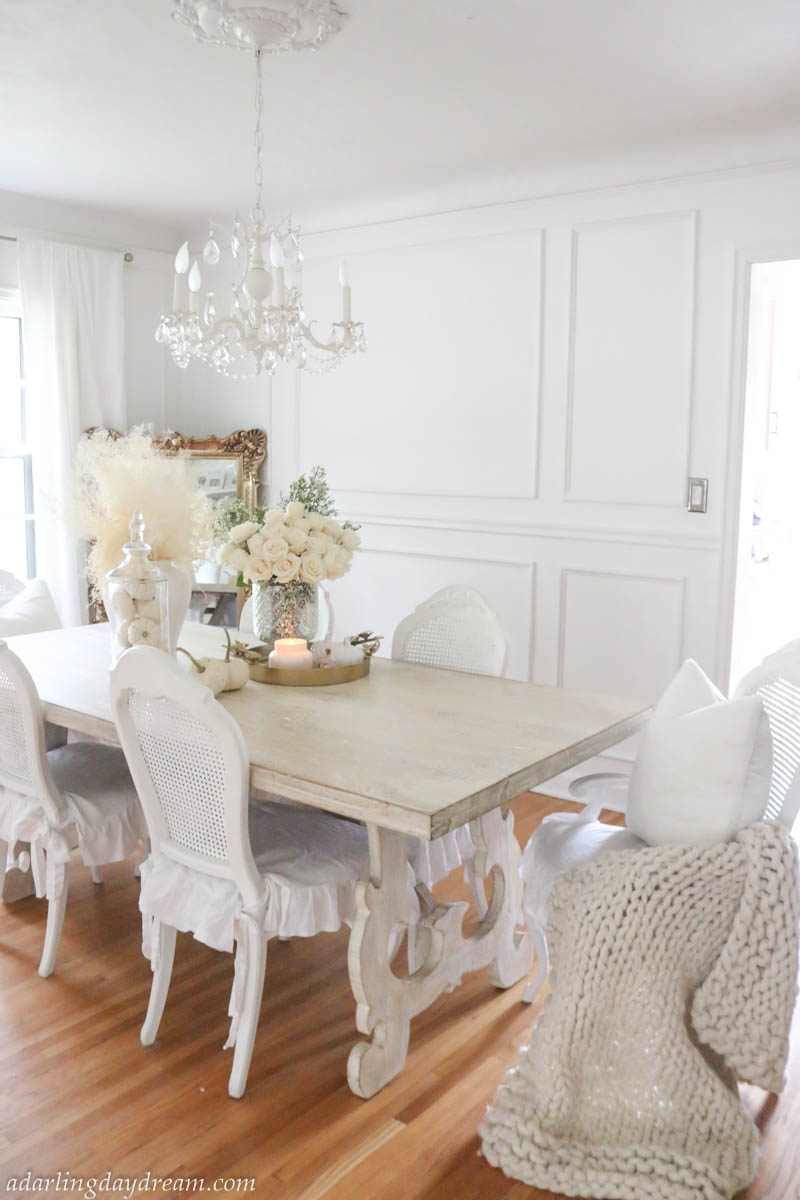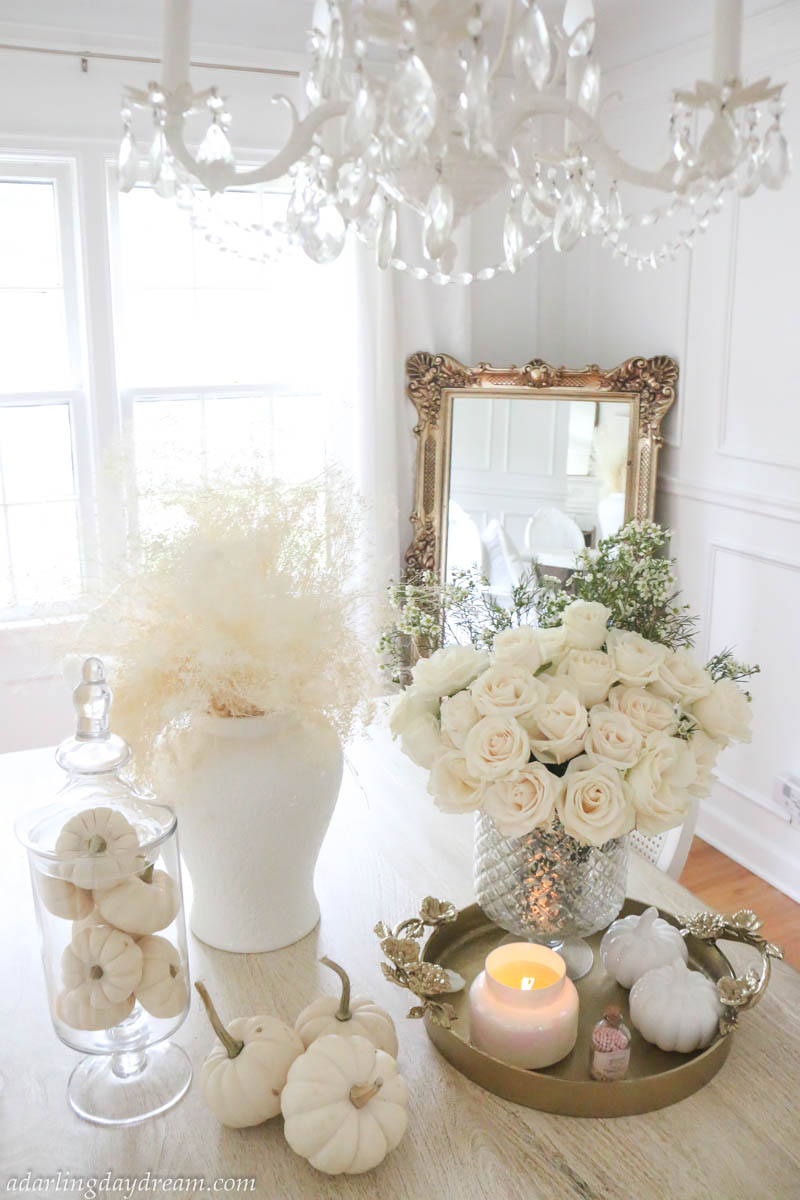 I just picked this brass tray up and it's the perfect tray for a dining table, kitchen island, coffee table or bathroom! It's the perfect tray to add a candle too or some real or velvet pumpins!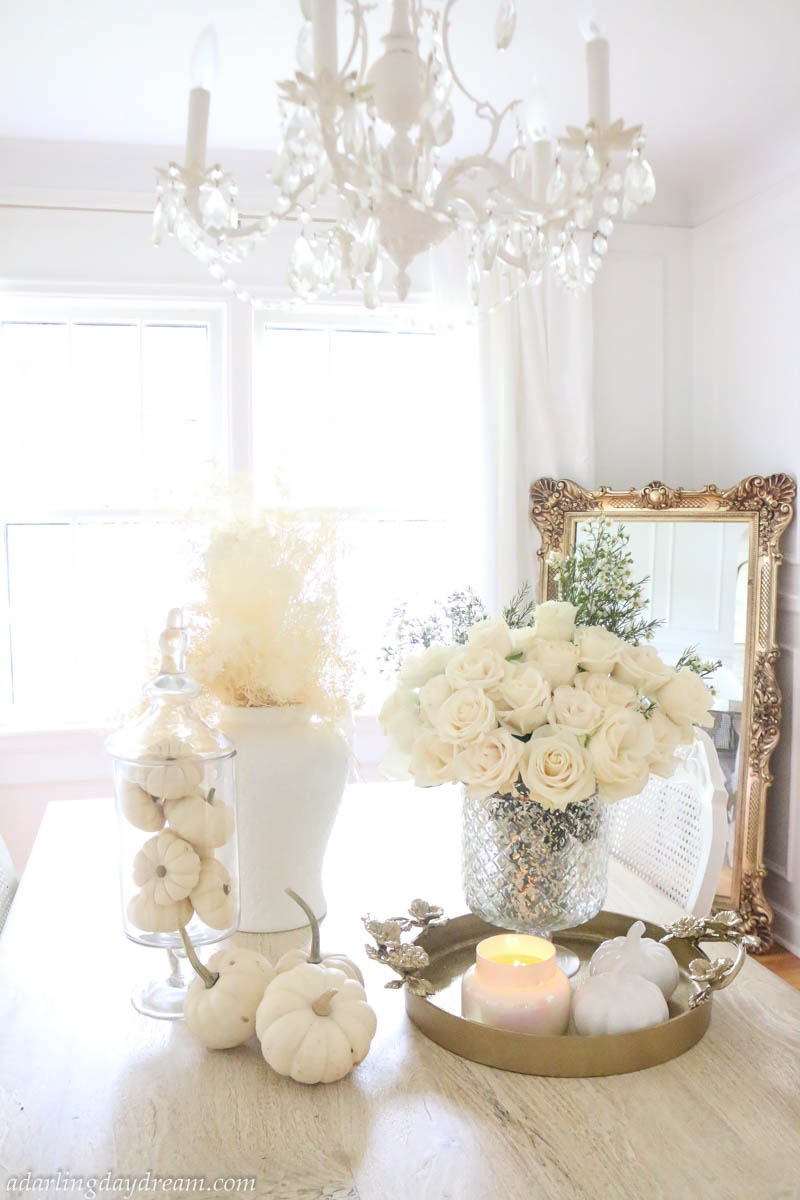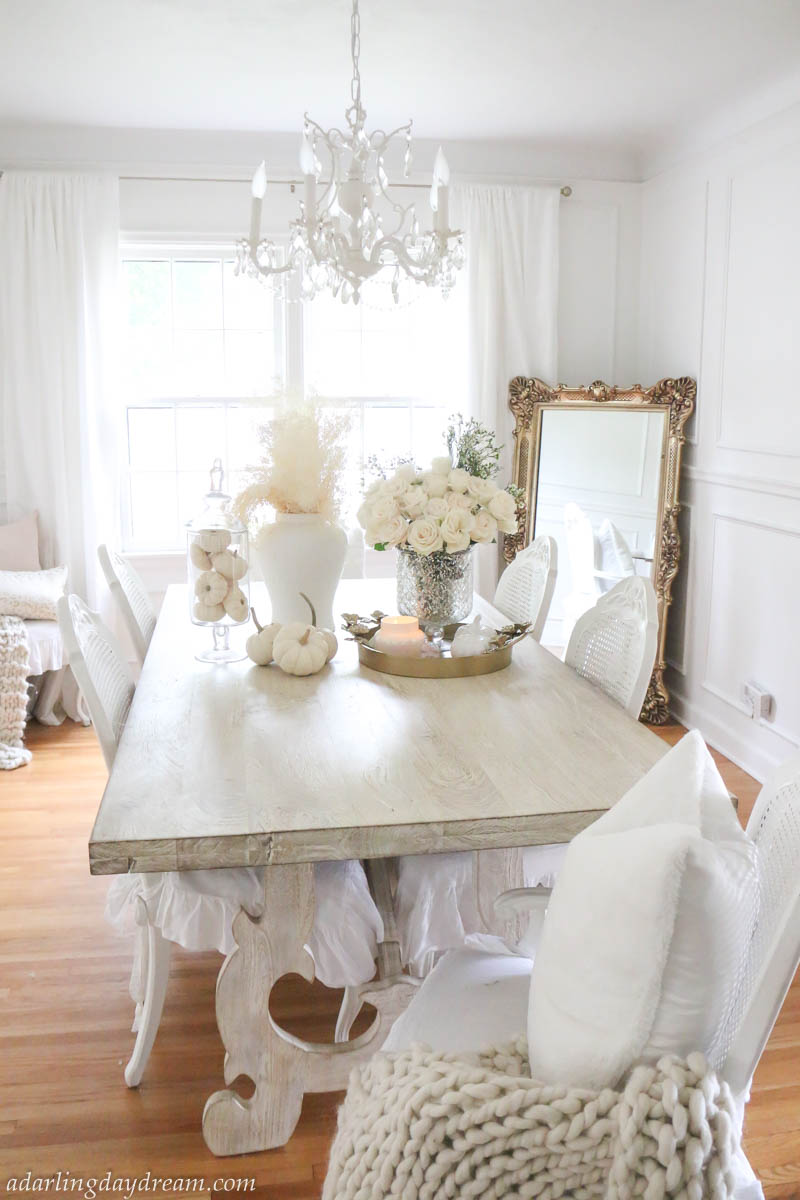 You can shop all the items here:
You know I love white, so it shouldn't be any surprise that I love to use white pumpkins. For our living room, I added white pumpkins around our fireplace and for the mantel, I used these brass candle sticks along with some votive candles, a white ginger jar and a hobnail planter full of cream roses.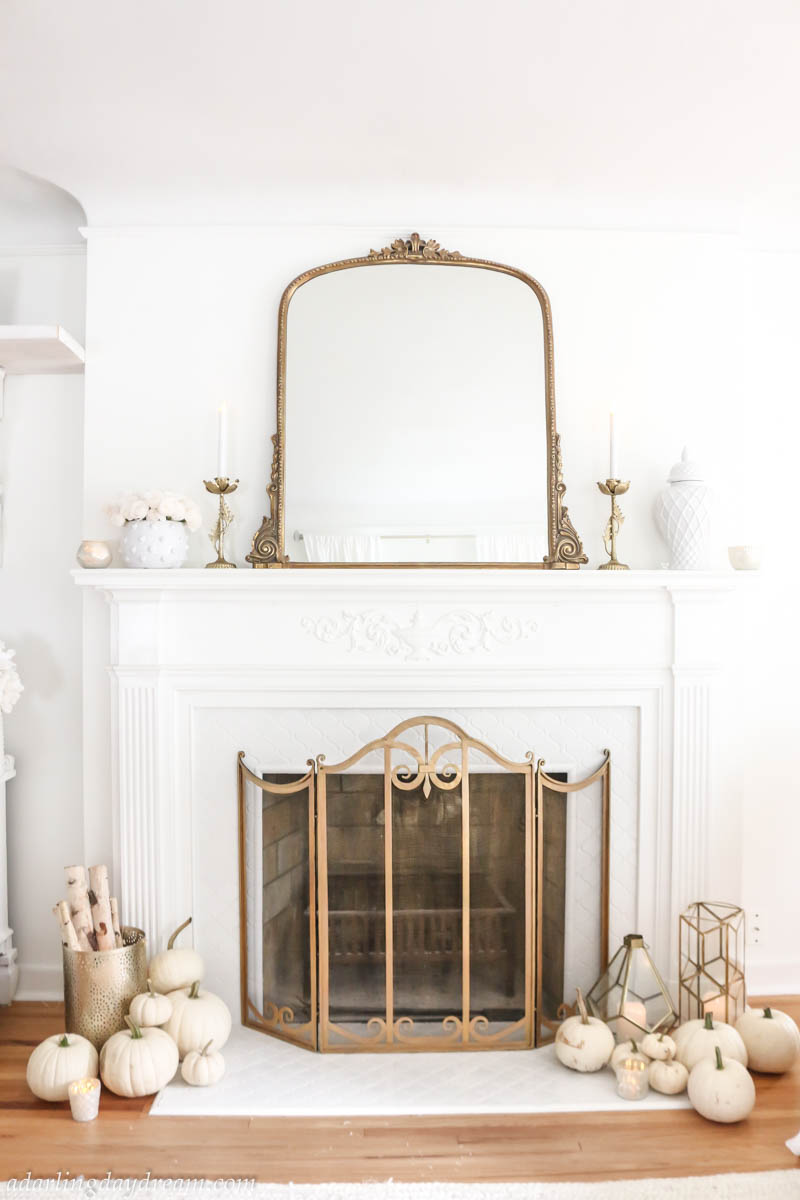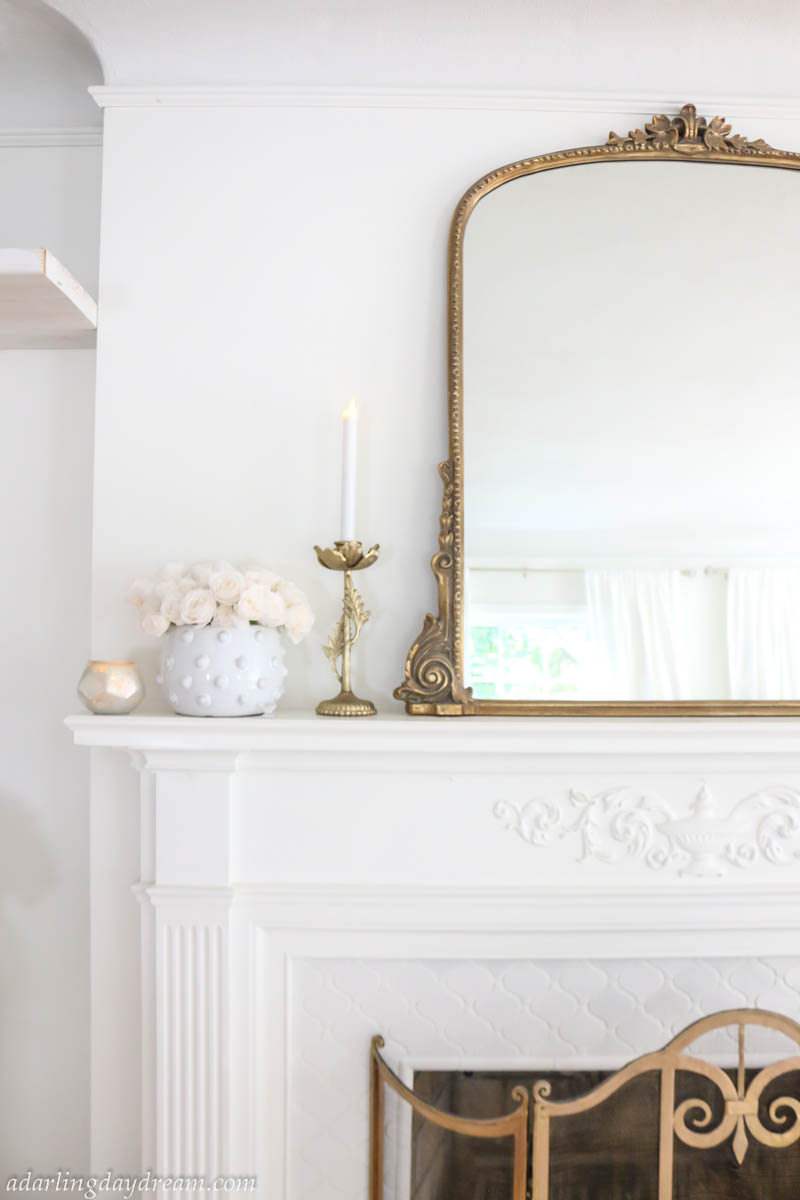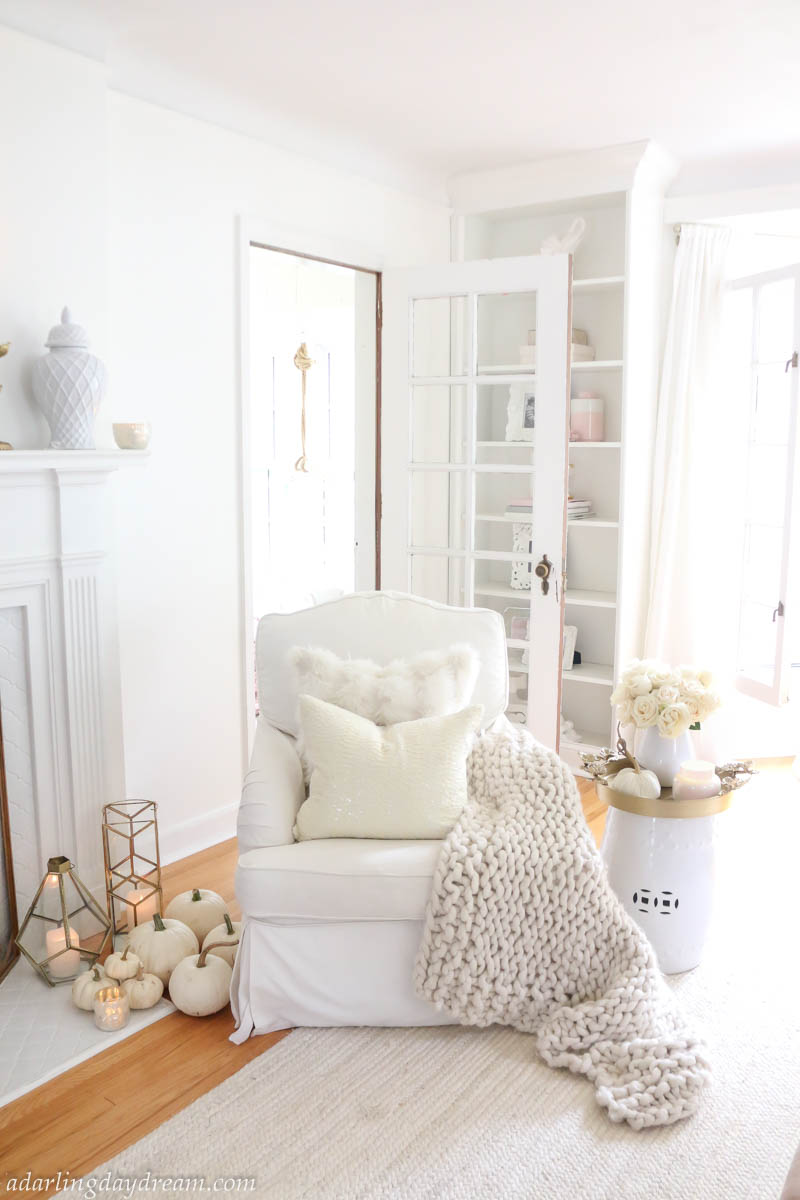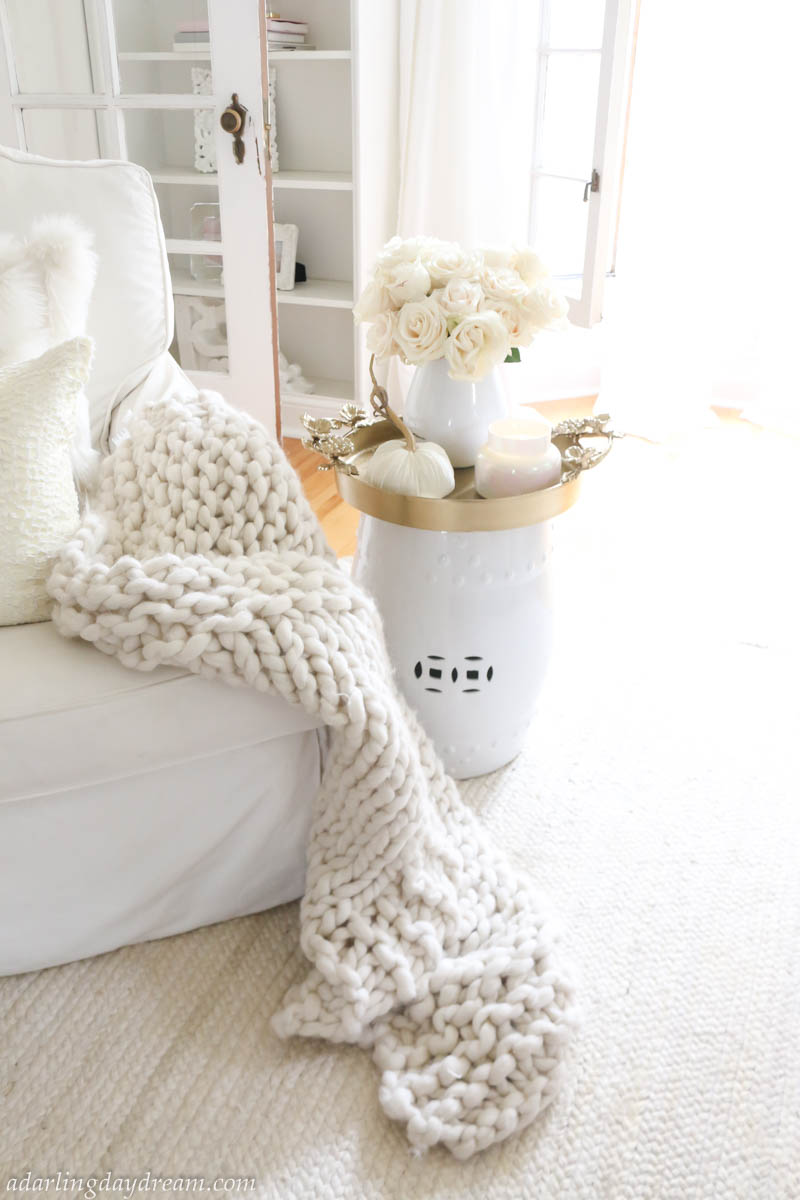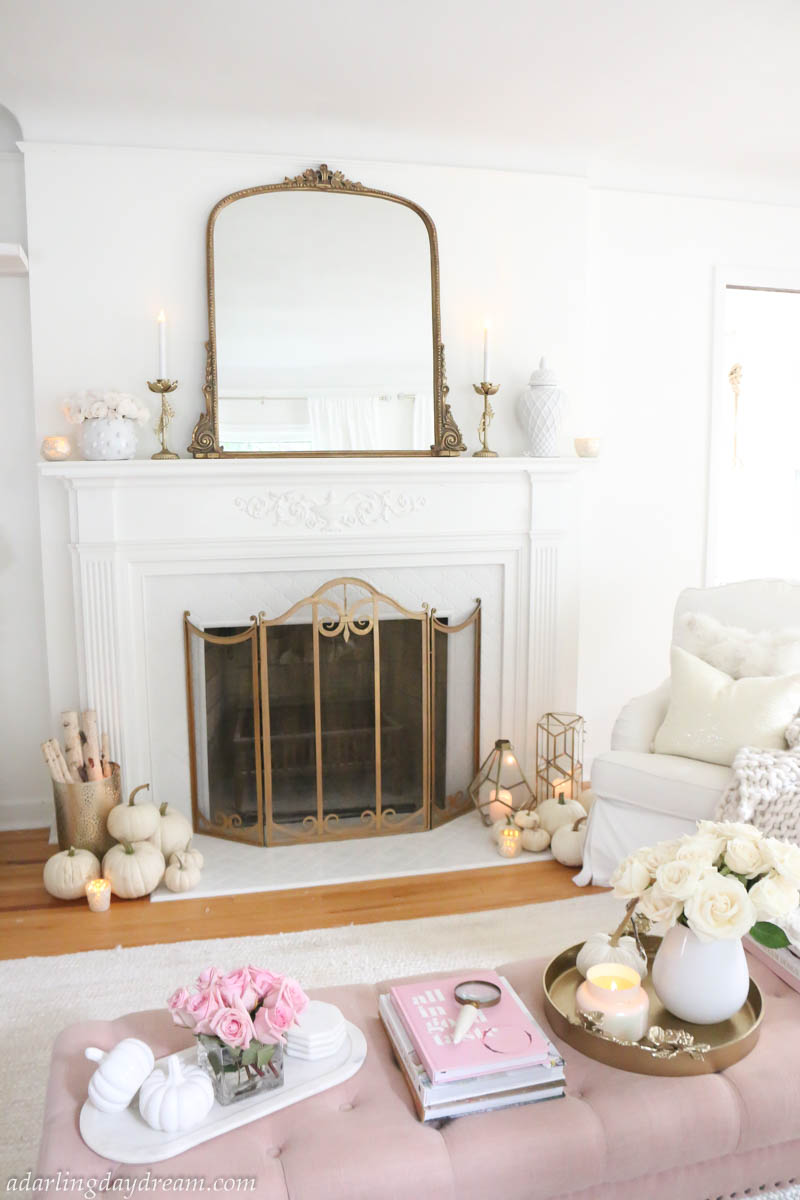 I've also added some faur fur pillows and throws! I love snuggling up to sofy cozy textiles!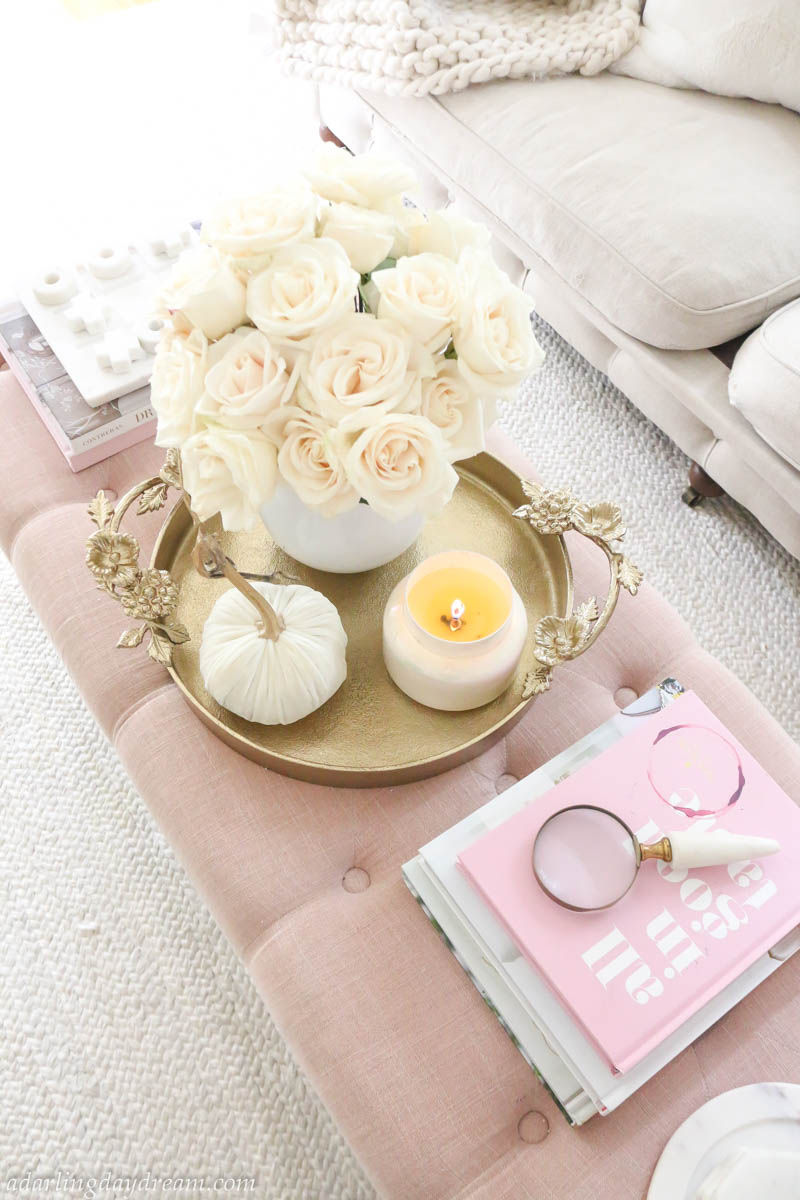 You can shop all the items here:
Lastly, for our sunroom, I added some more white pumpkins! I love mixing the pumpkins in with some brass and glass lanterns!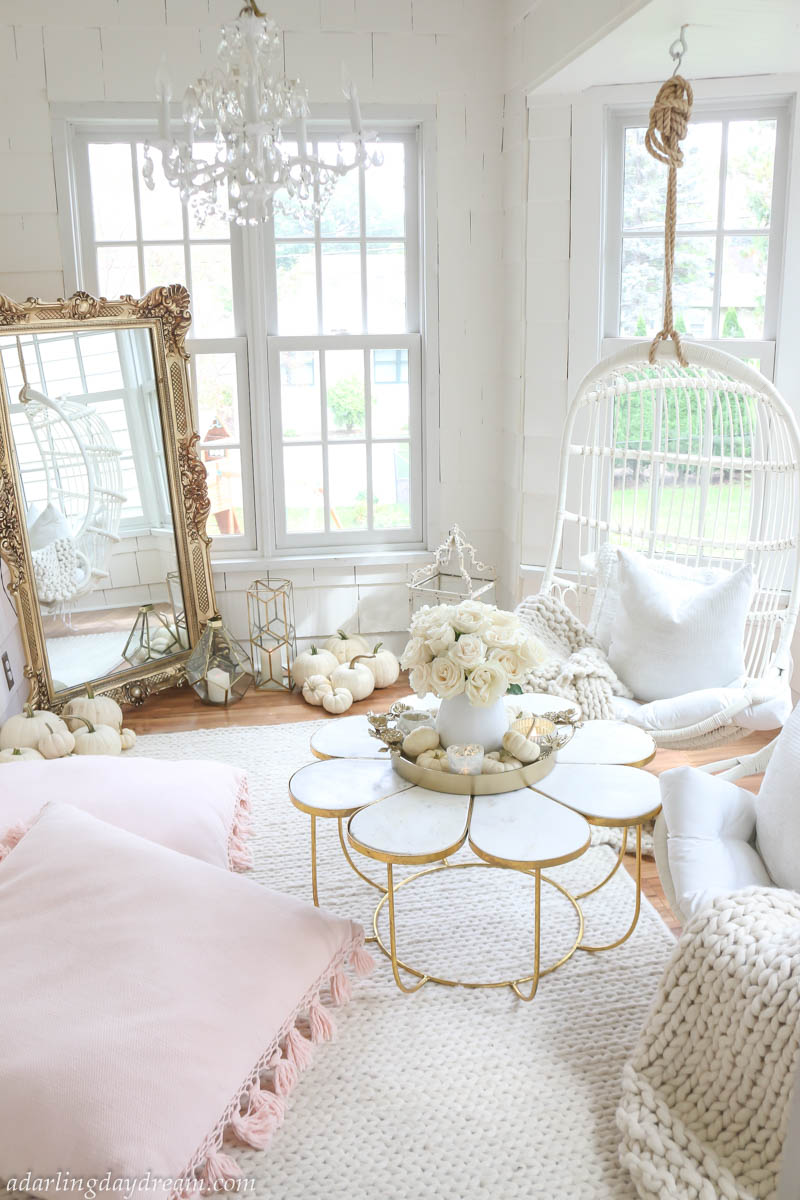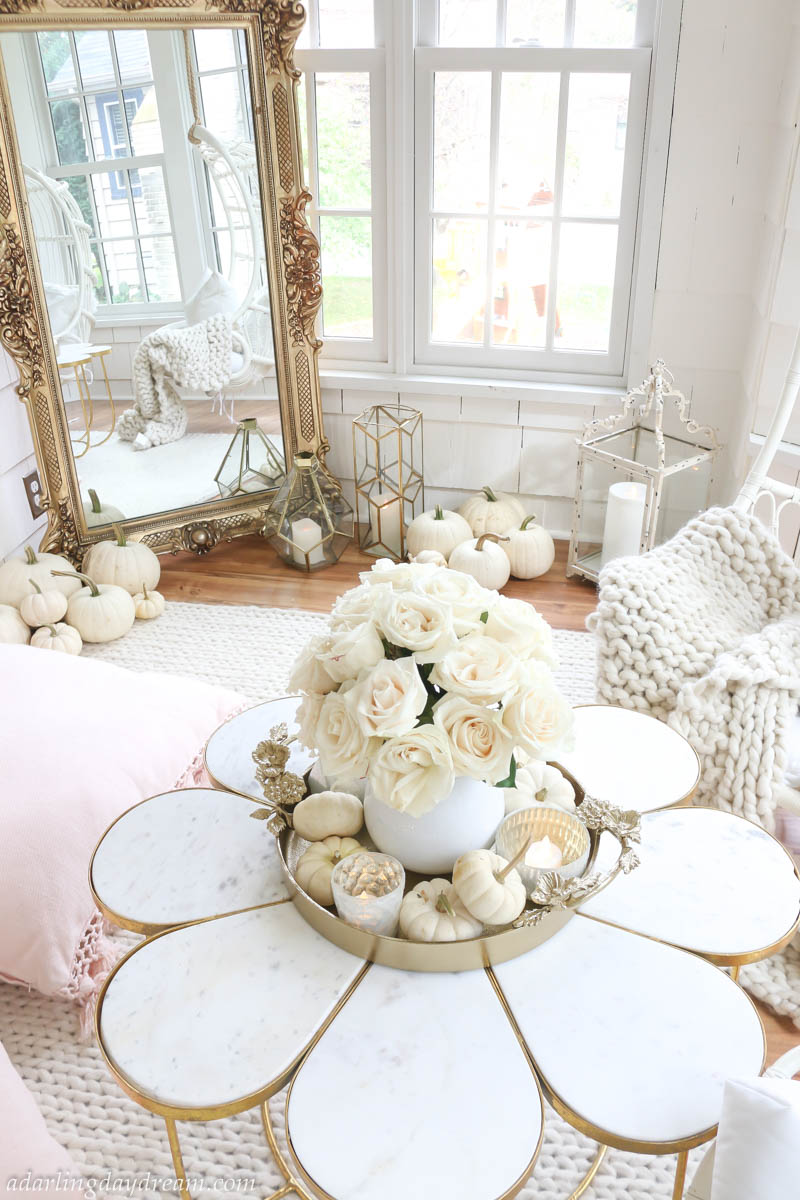 I also put a floral arrangement in the center of my new favorite brass tray with some white pumpkins and votives surounding it.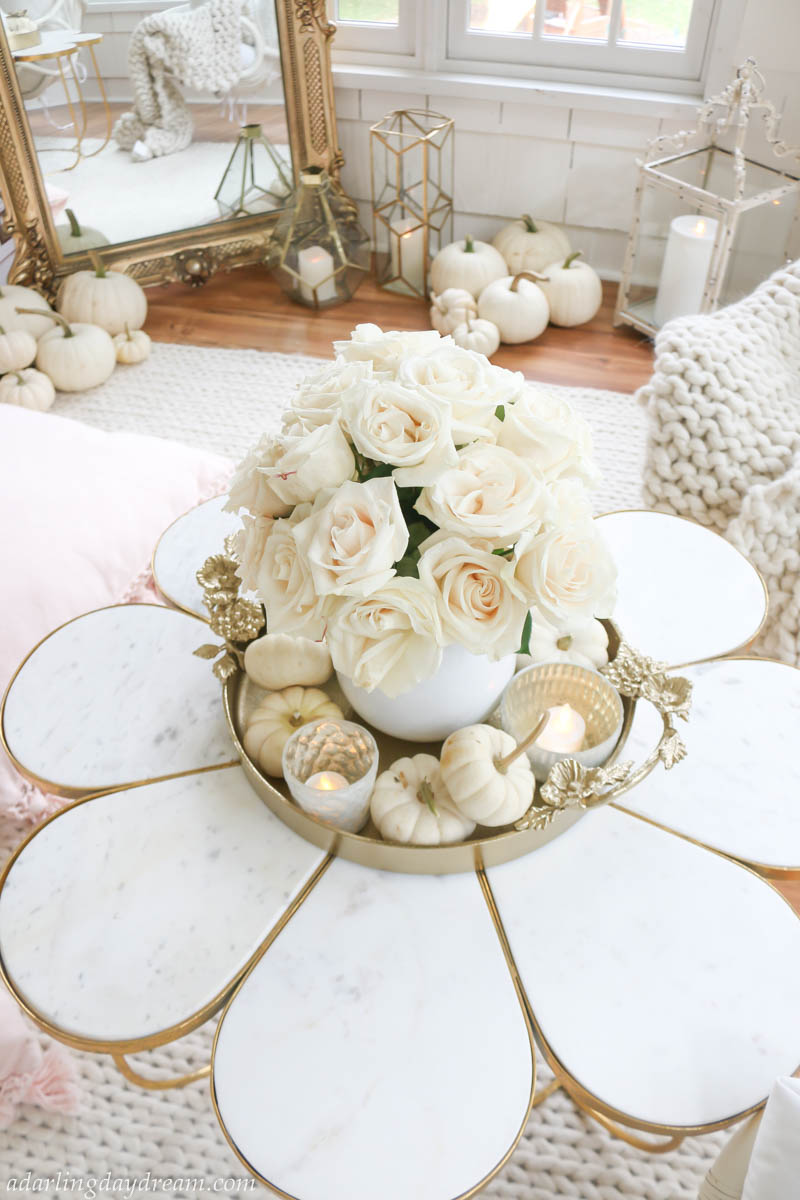 For candles, I like using the flameless candles since I have little ones, so that's what I placed in the votives.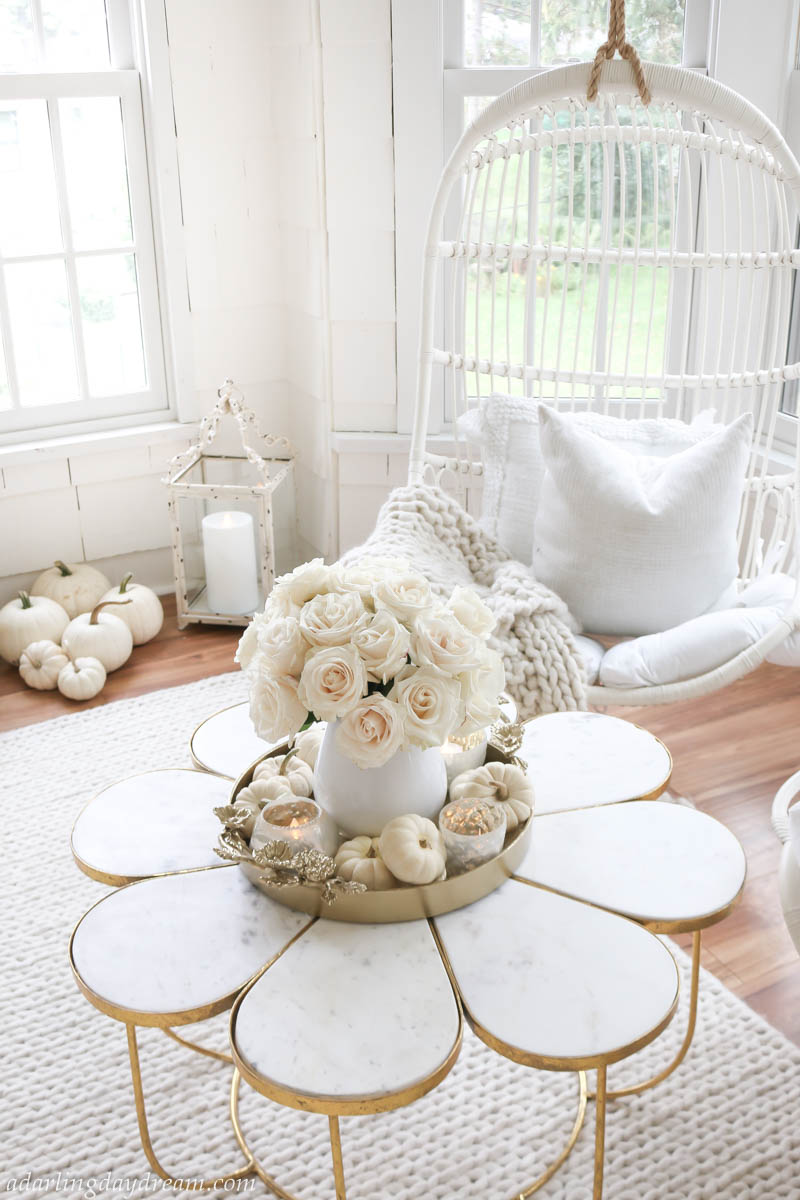 You can shop all the items here:
Some of my favorite comfy cozy textiles that are perfect for fall:
(This post contains affiliate links for your shopping convenience.)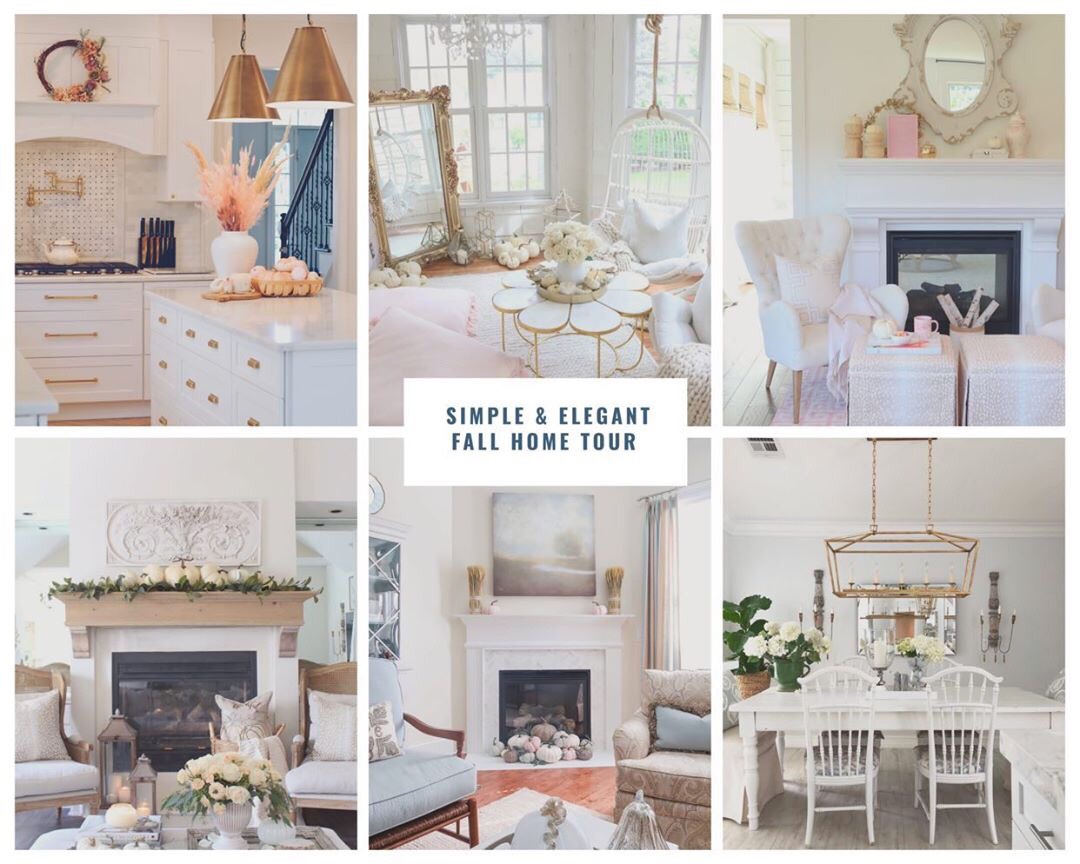 Please visit these other inspirational bloggers on our fall home tour! There are so many different ideas, styles and rooms!