Today, I'm so excited to share with you a fun Christmas photoshoot that we did with Paisley Ann Photography! I love Christmas and if you know me, I love decorating almost every inch of our home! I truly wish Chrismtas lasted months! Kayleigh was so sweet to come capture this magical time with our family, while we played at home and decorated Christmas cookies!
I also want to thank Sunny Side Gardens here in Minneapolis, Minnesota for all the greenery in our home and some of the decor (Trees on our entry table and stems in our dining room tree)! If you live in Minnesota, it's a must stop all year long for seasonal outdoor garden items and beautiful interior decor! At Christmas, they have so many items to decorate your Christmas trees, mantels and tabletops.They also carry these adorable birch reindeers! They are just so cute!
Also, thank you to The Posh Society for Bella's adorable pink bow collar and star hair piece!
Please feel free to pin any of these images by hovering over the upper left hand side! Also, I added as many items down below for your shopping convience.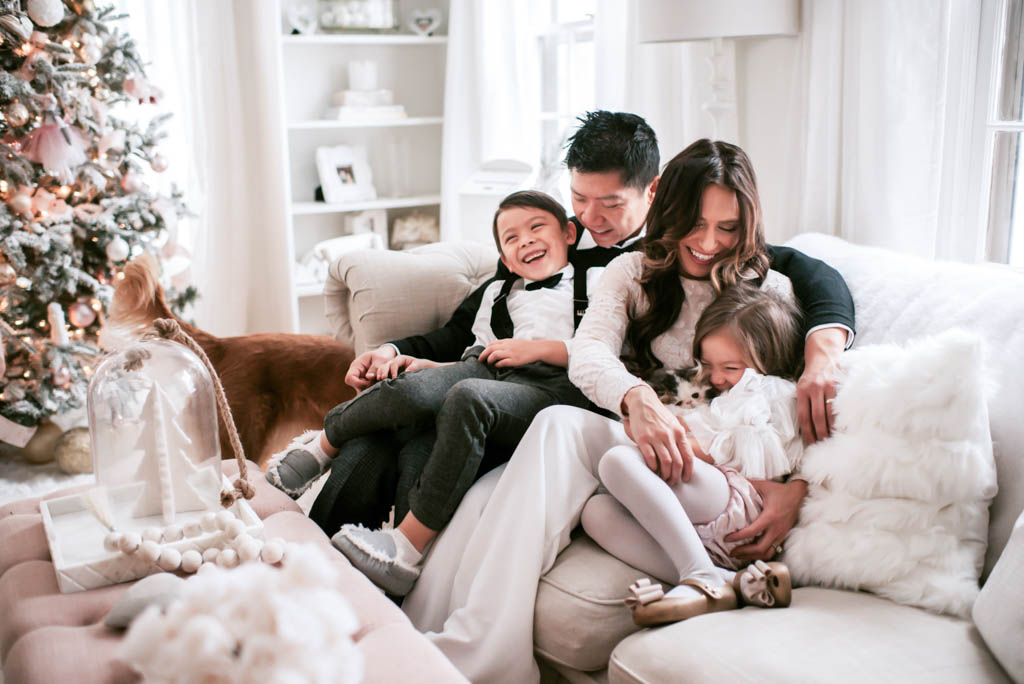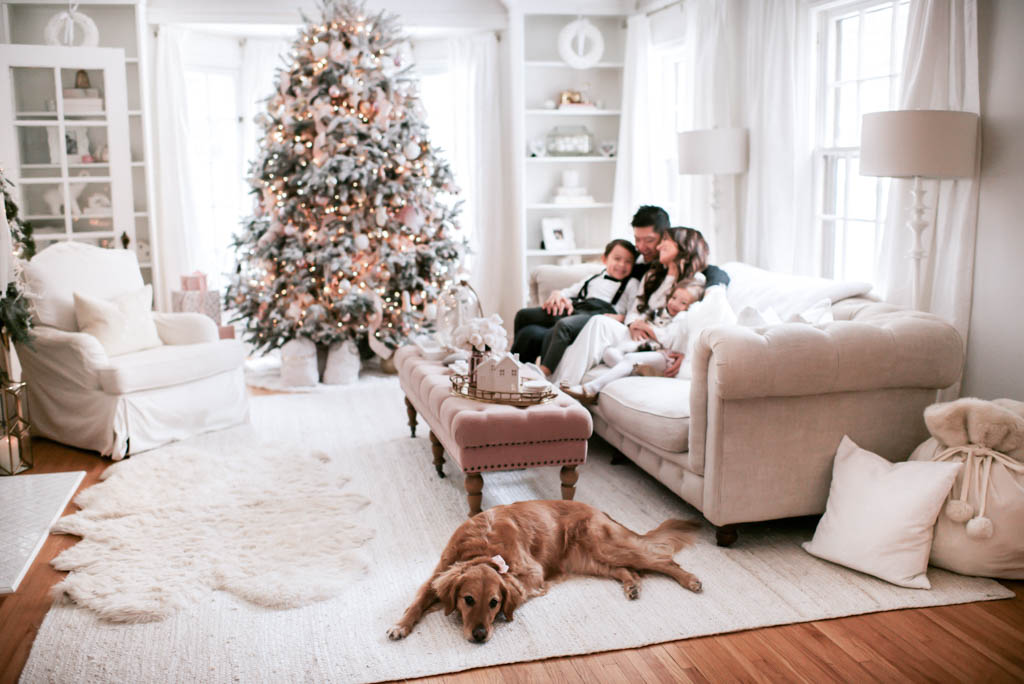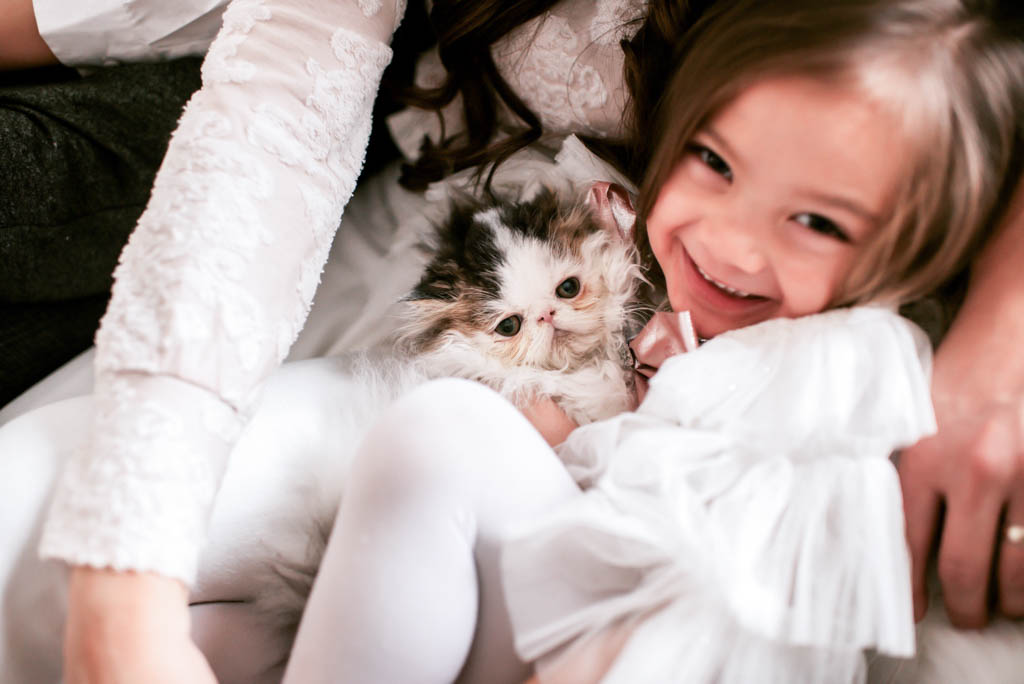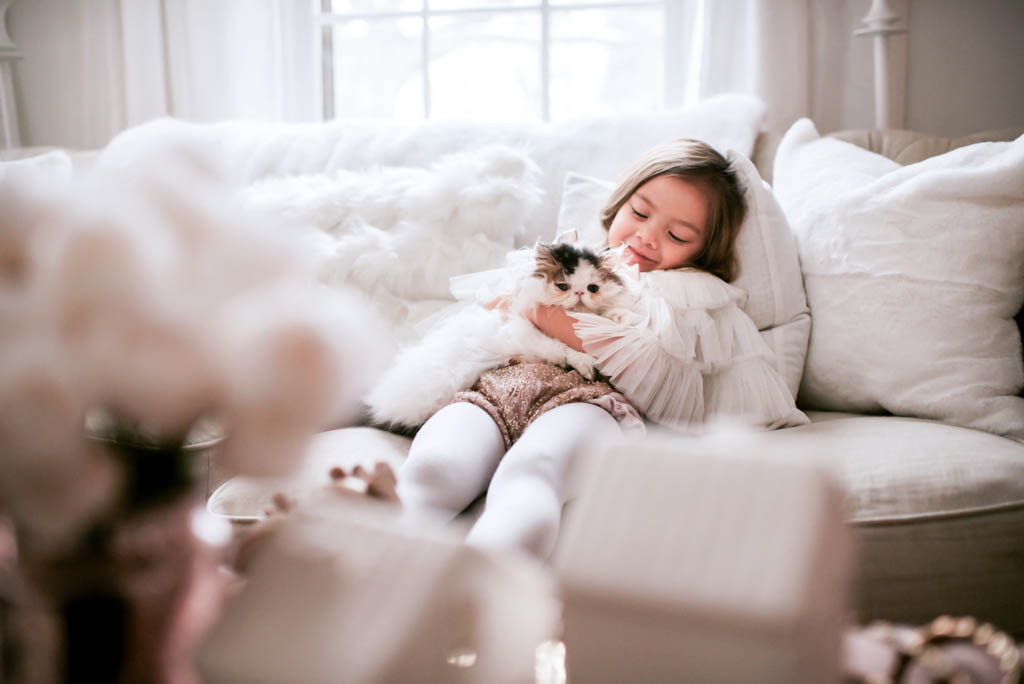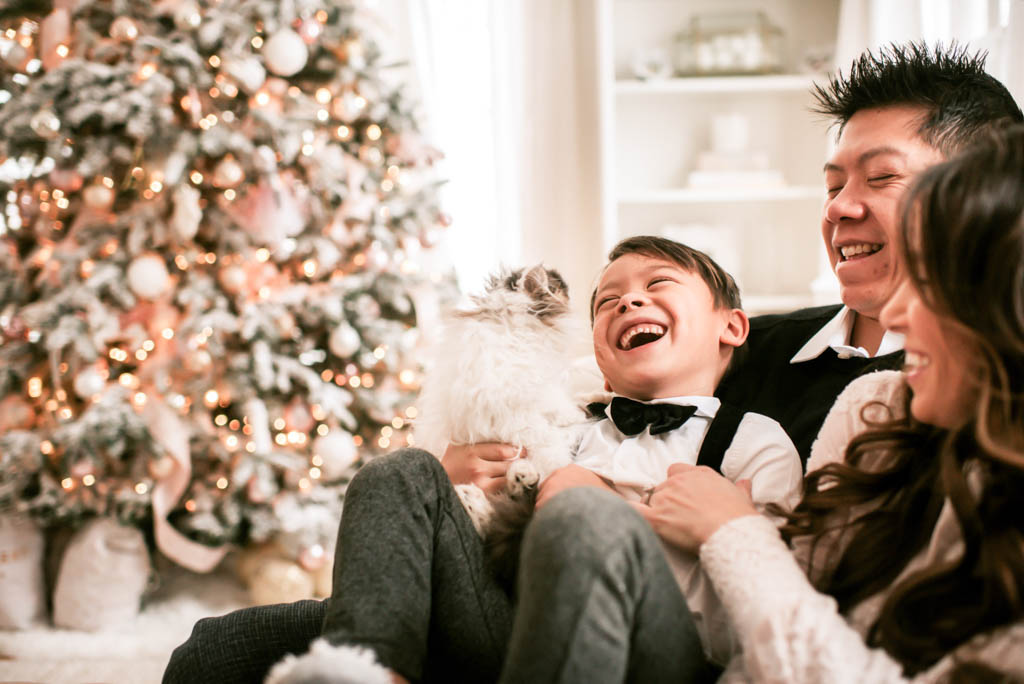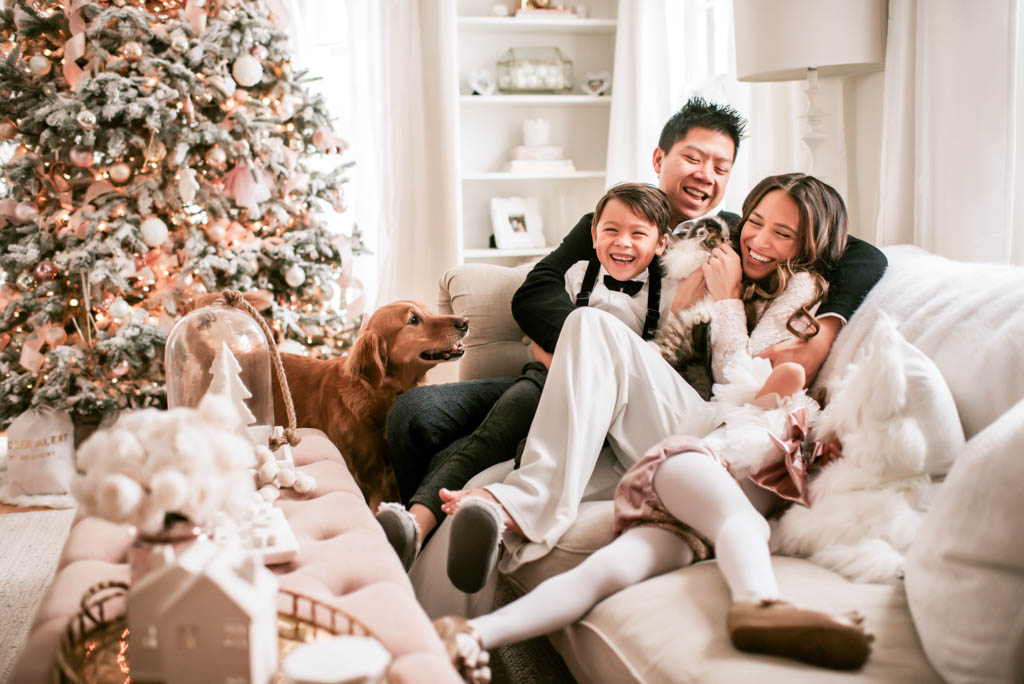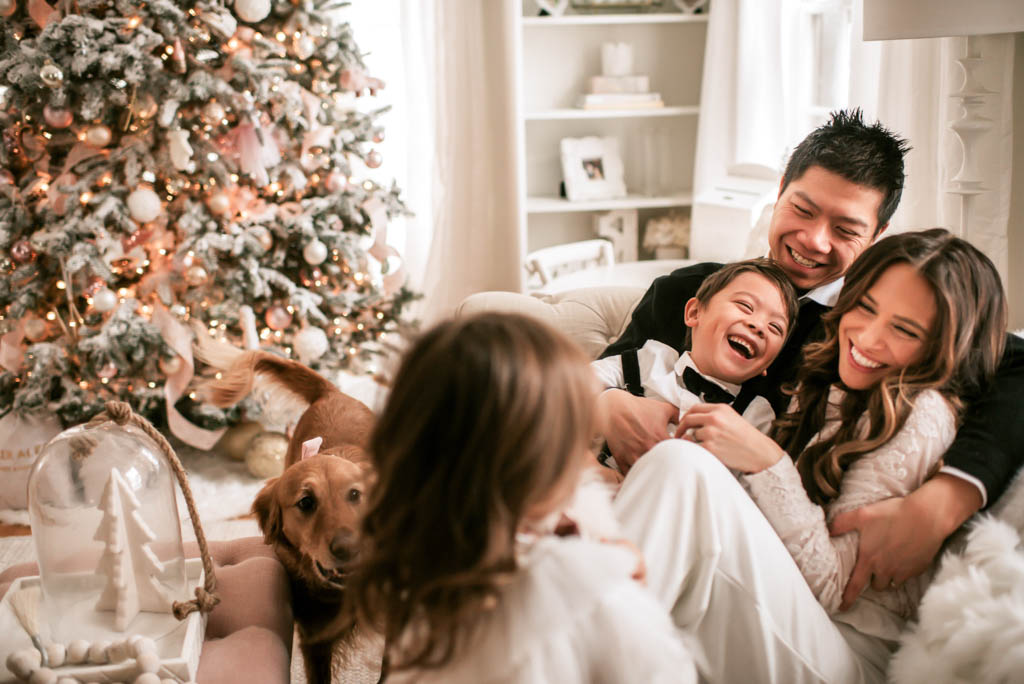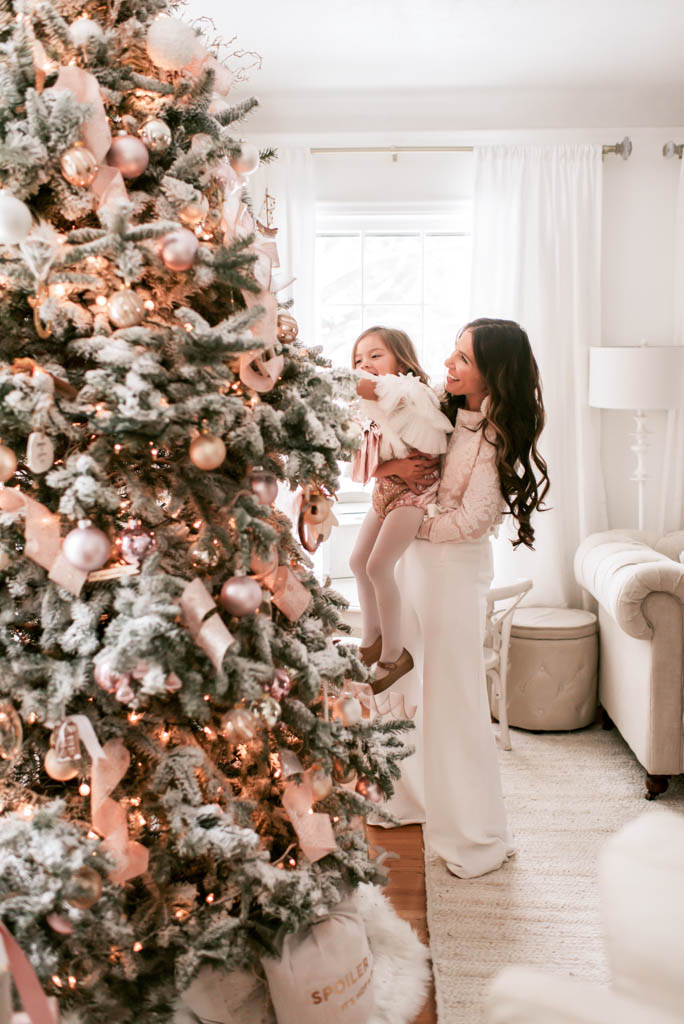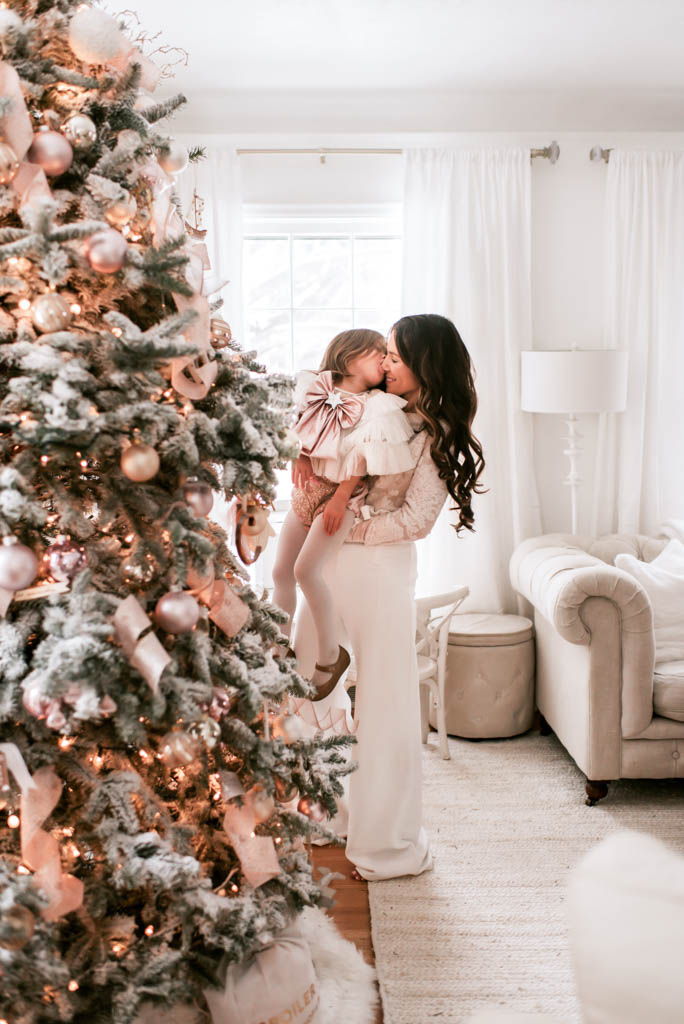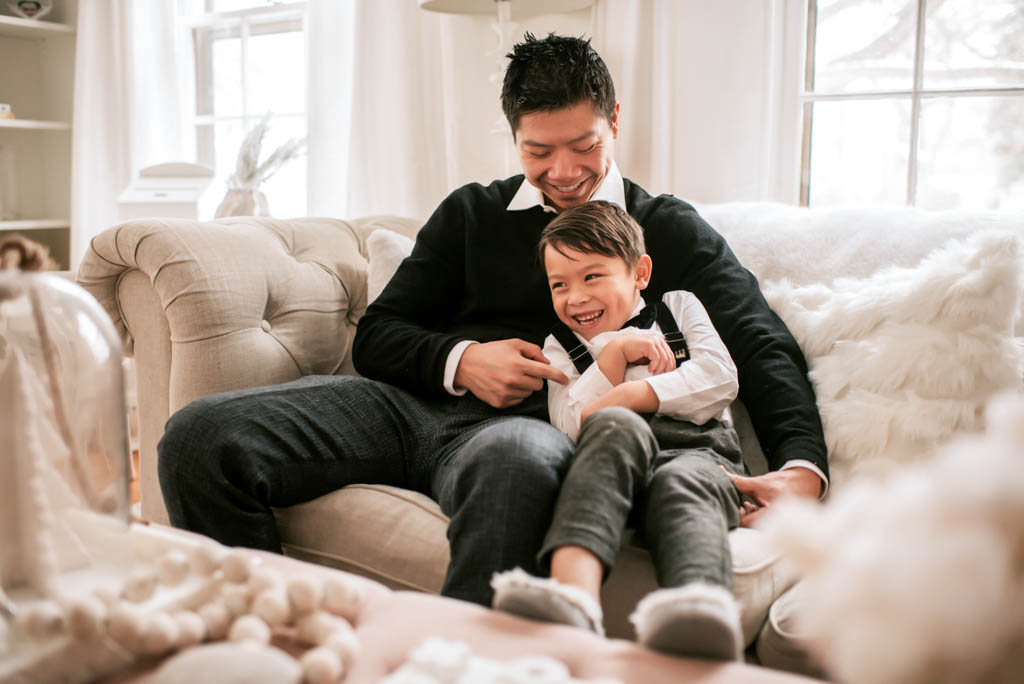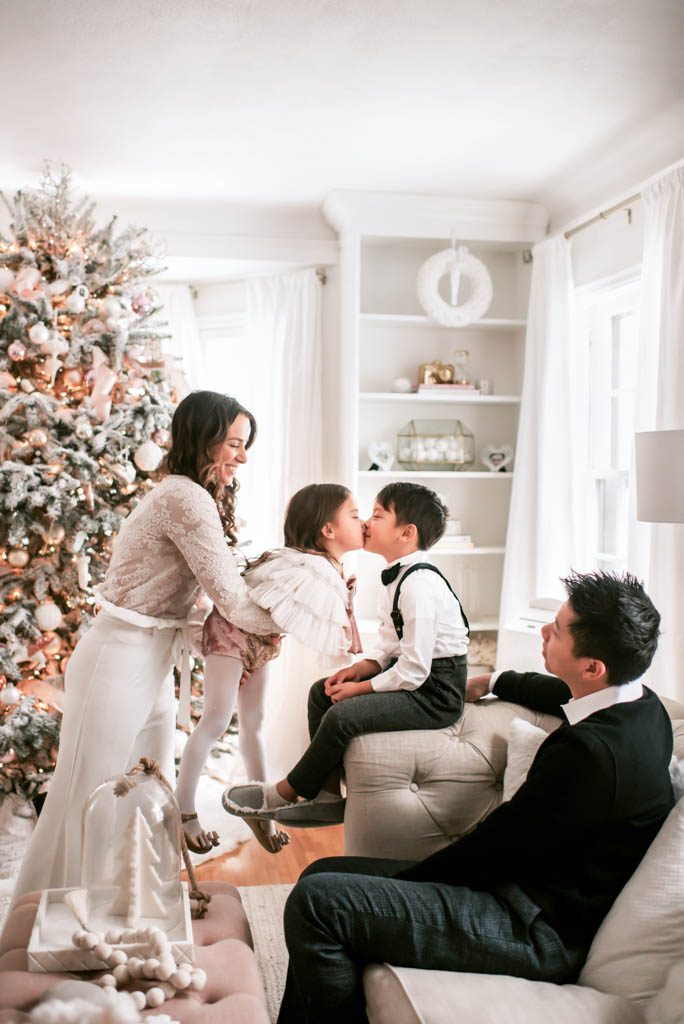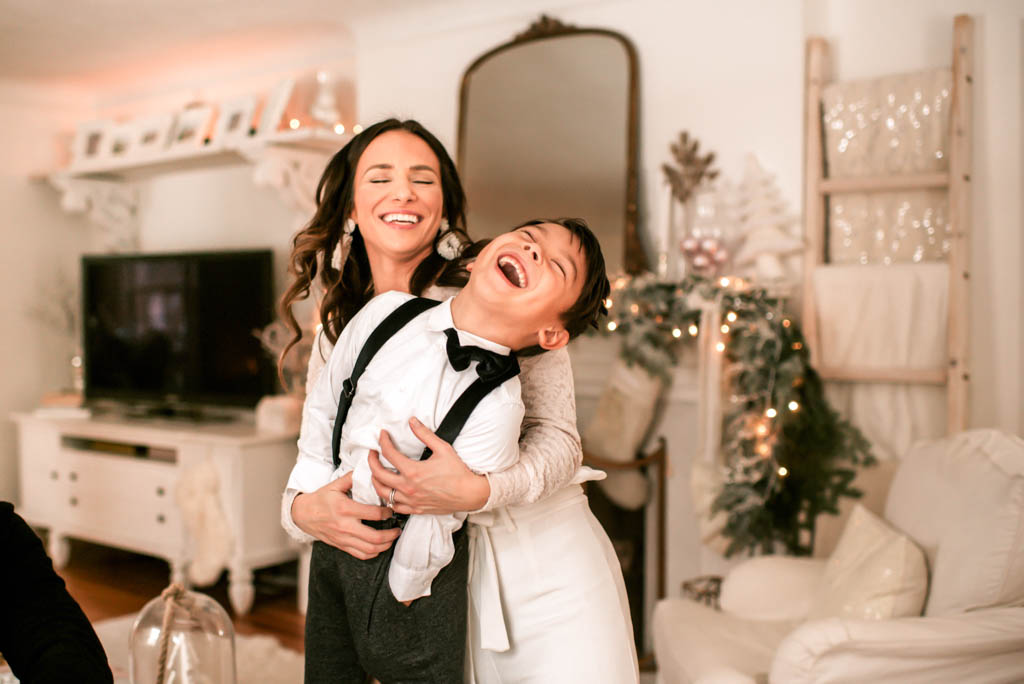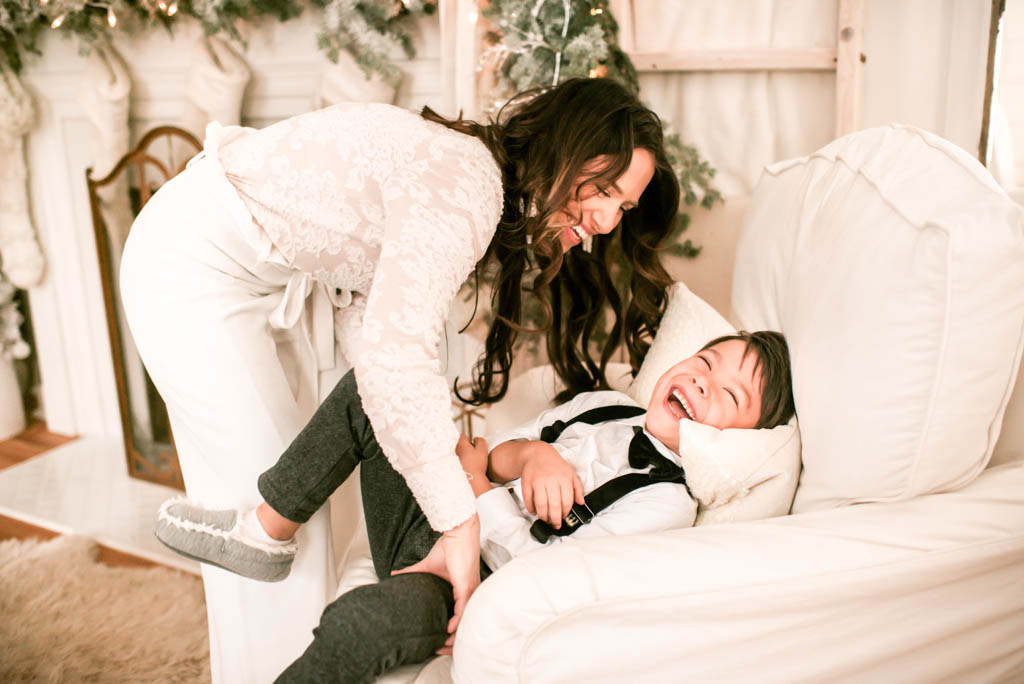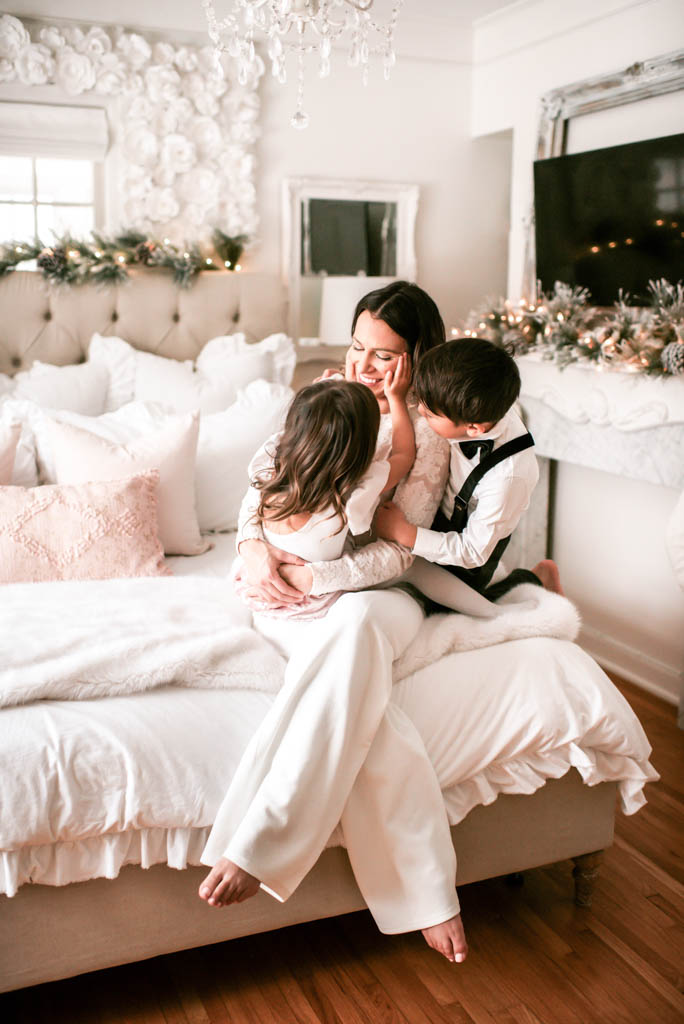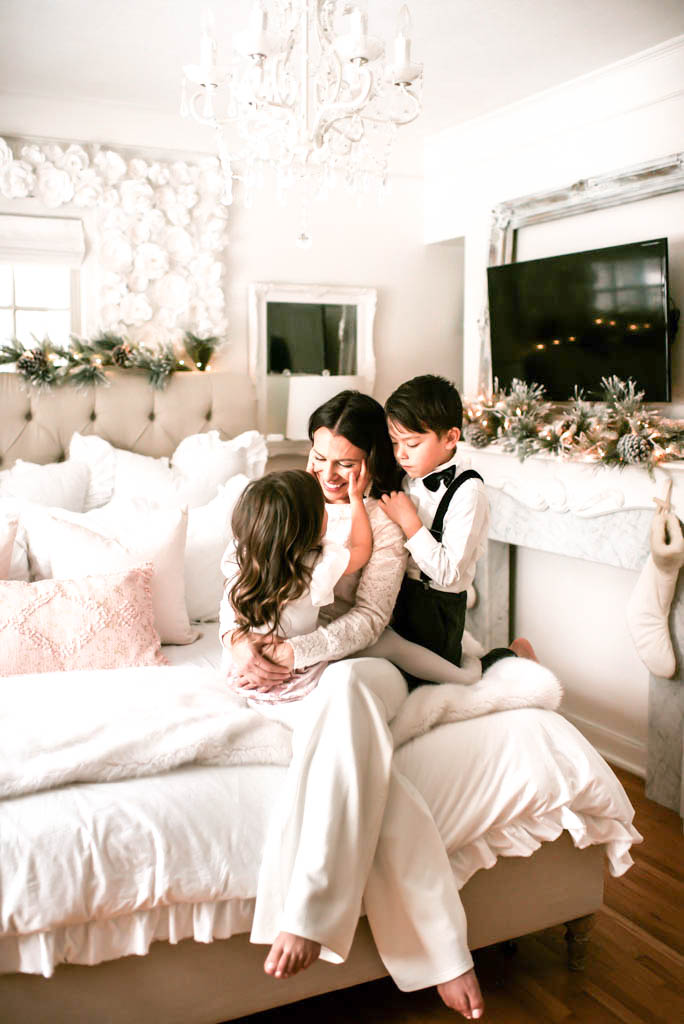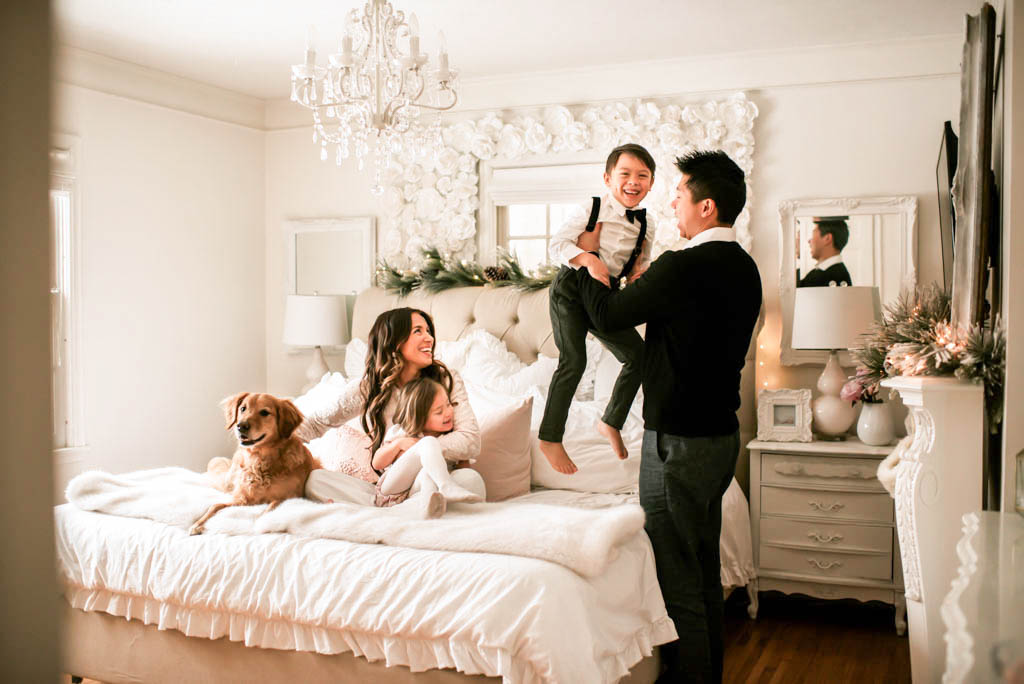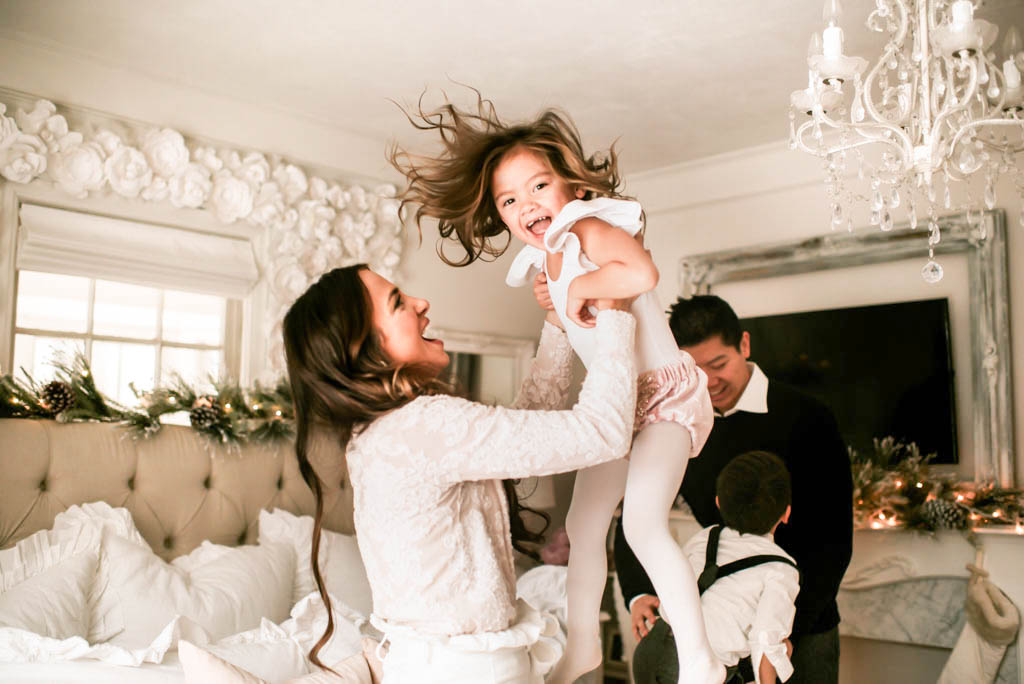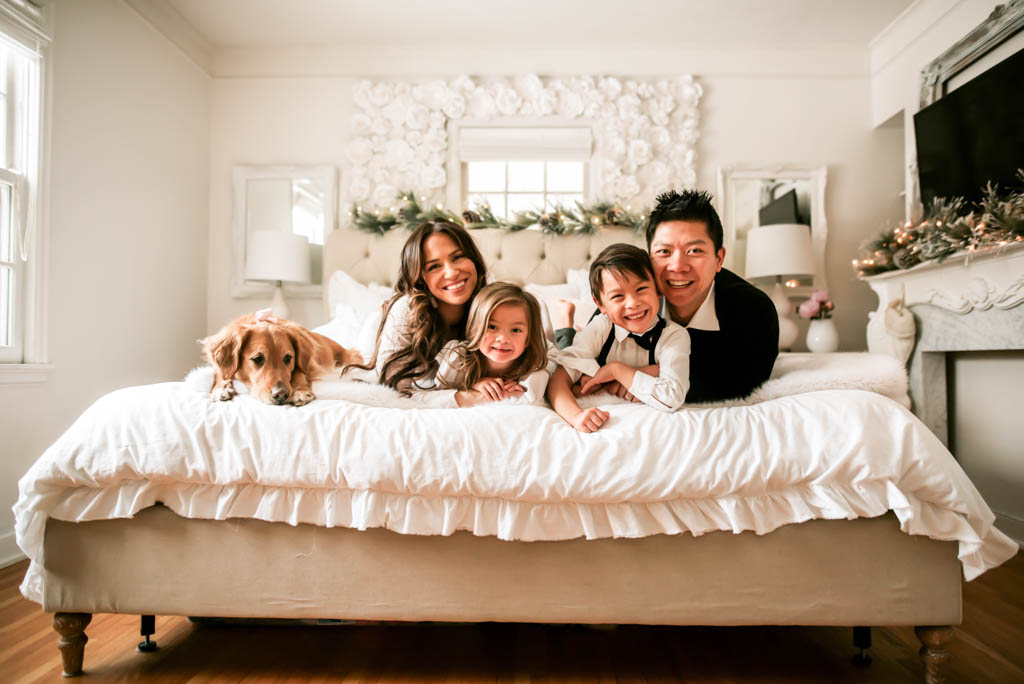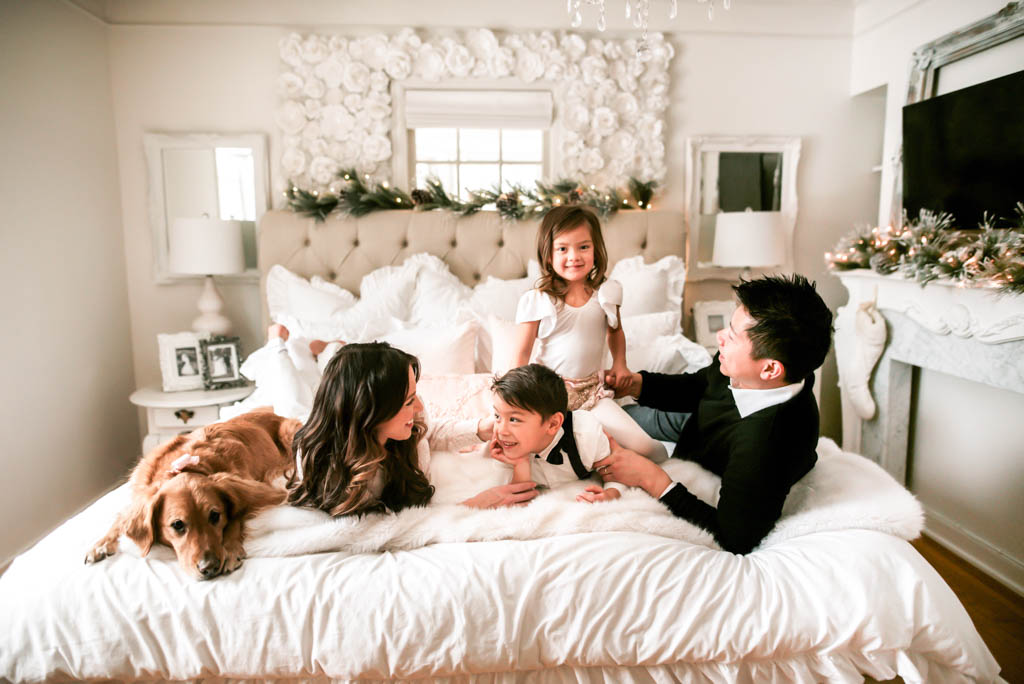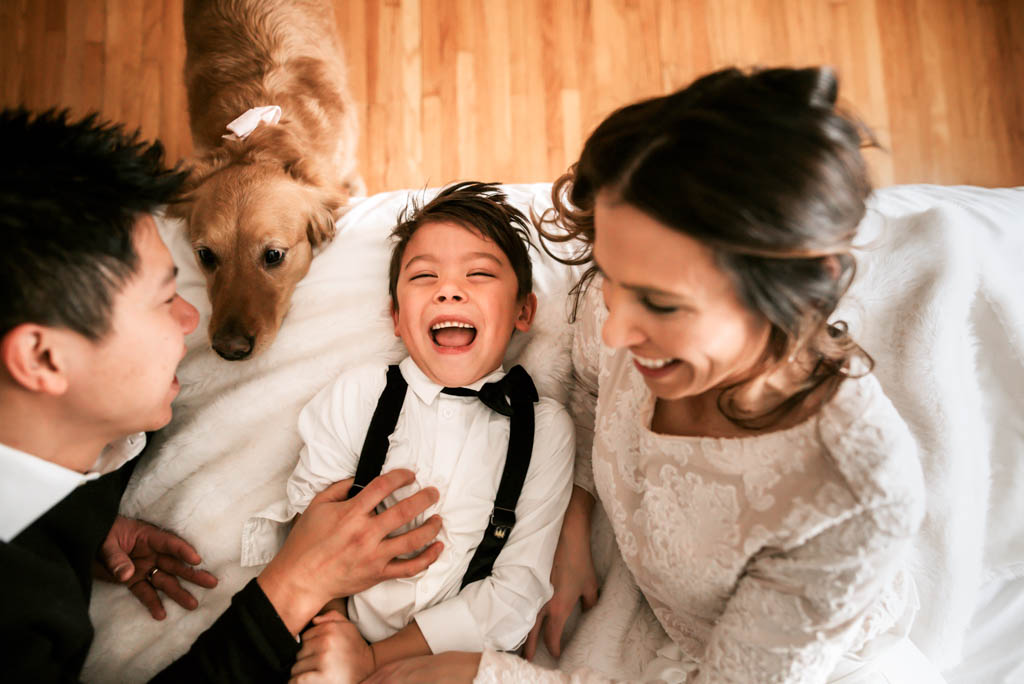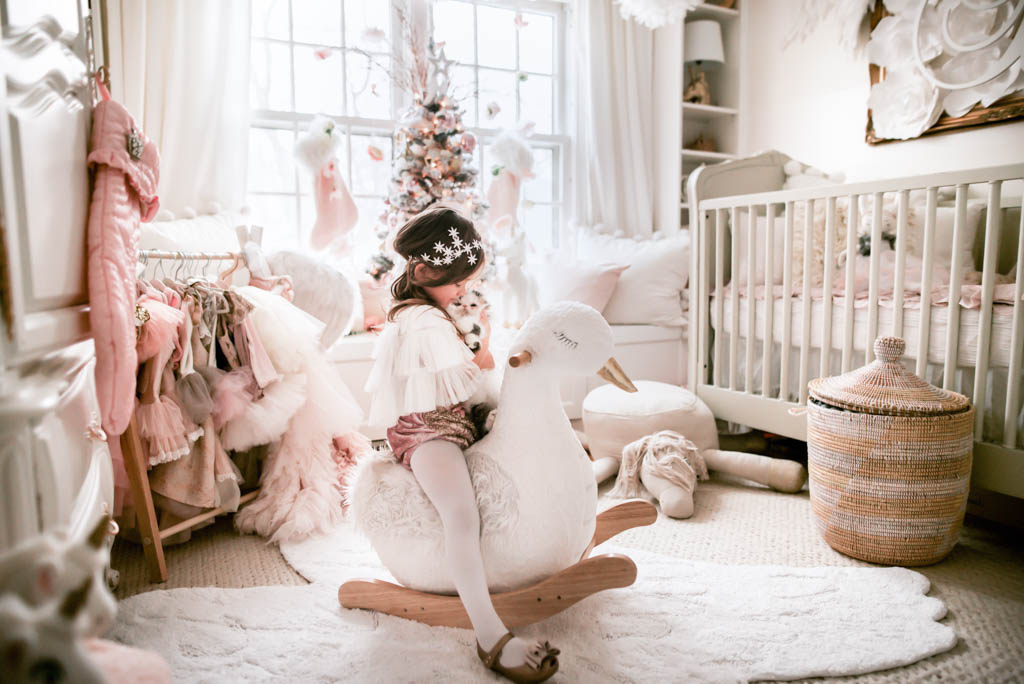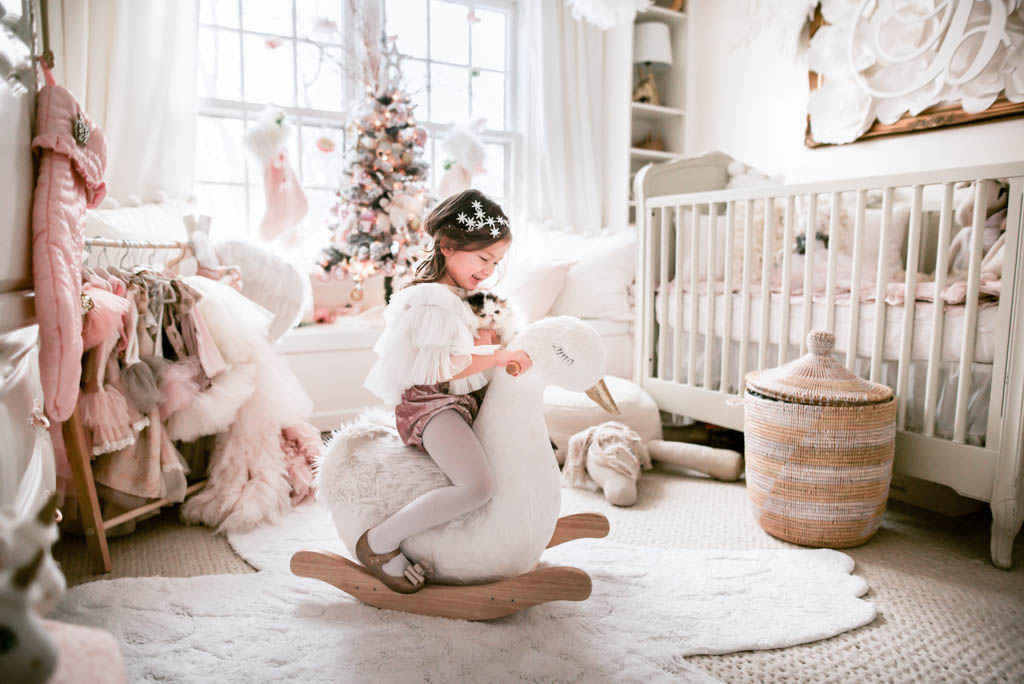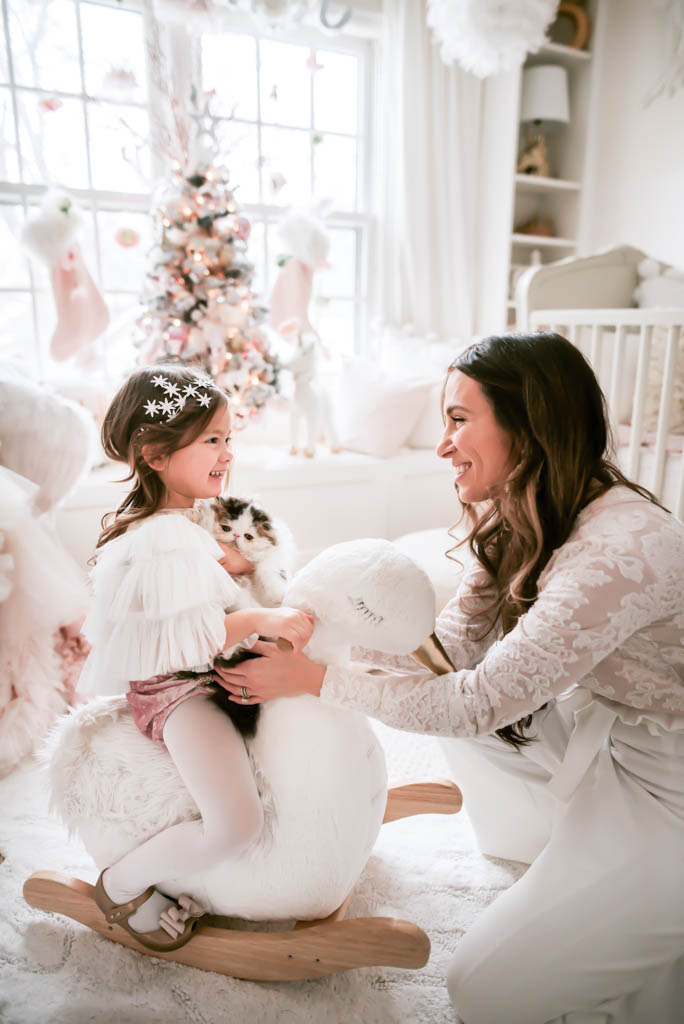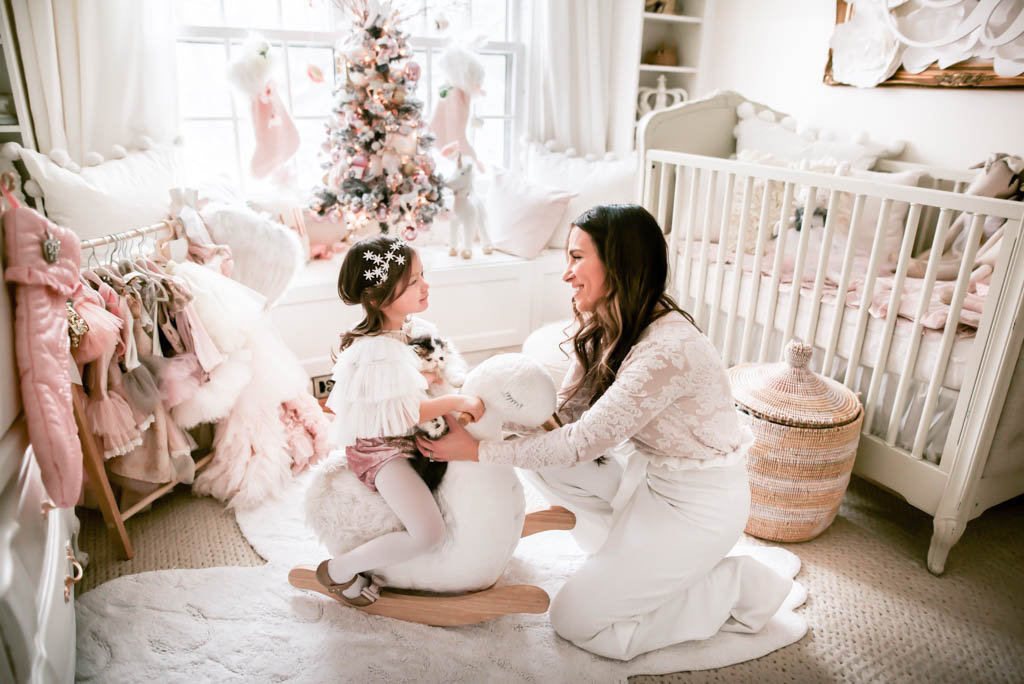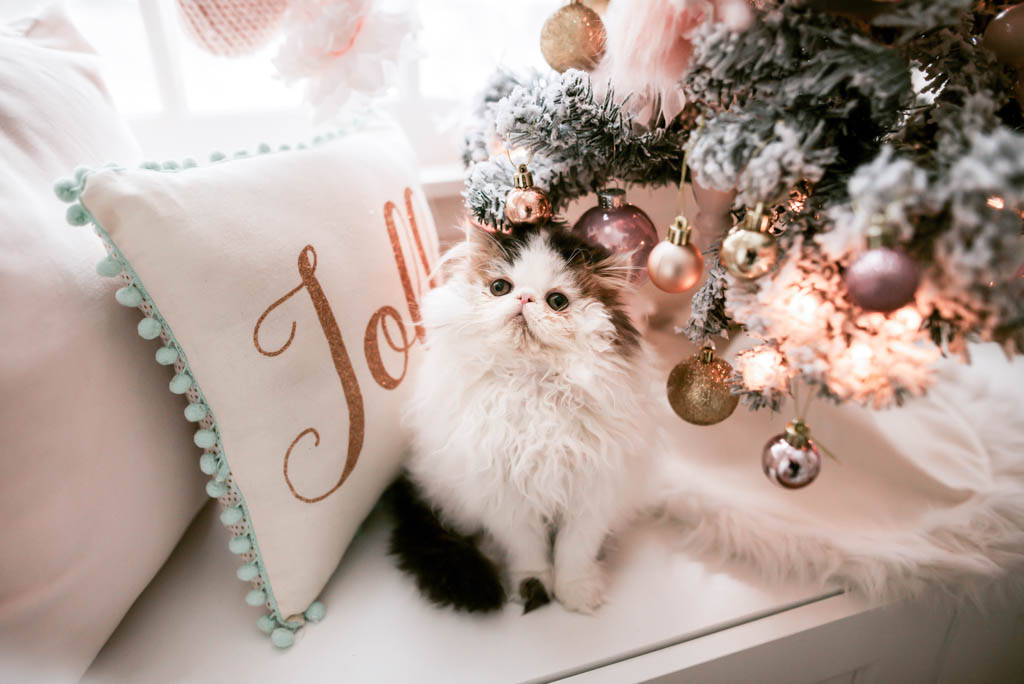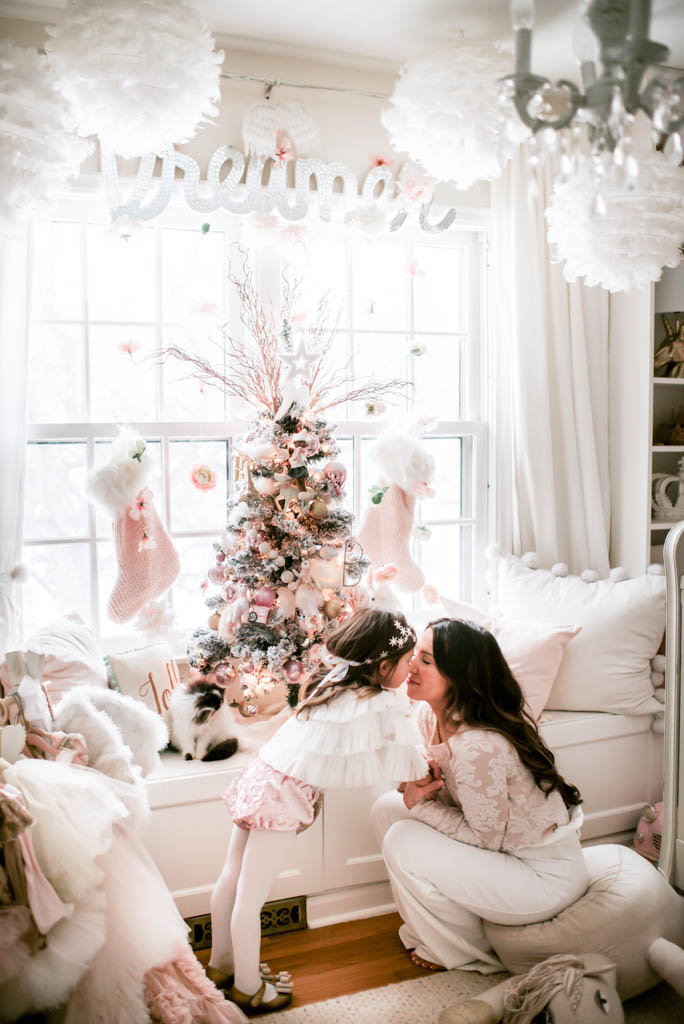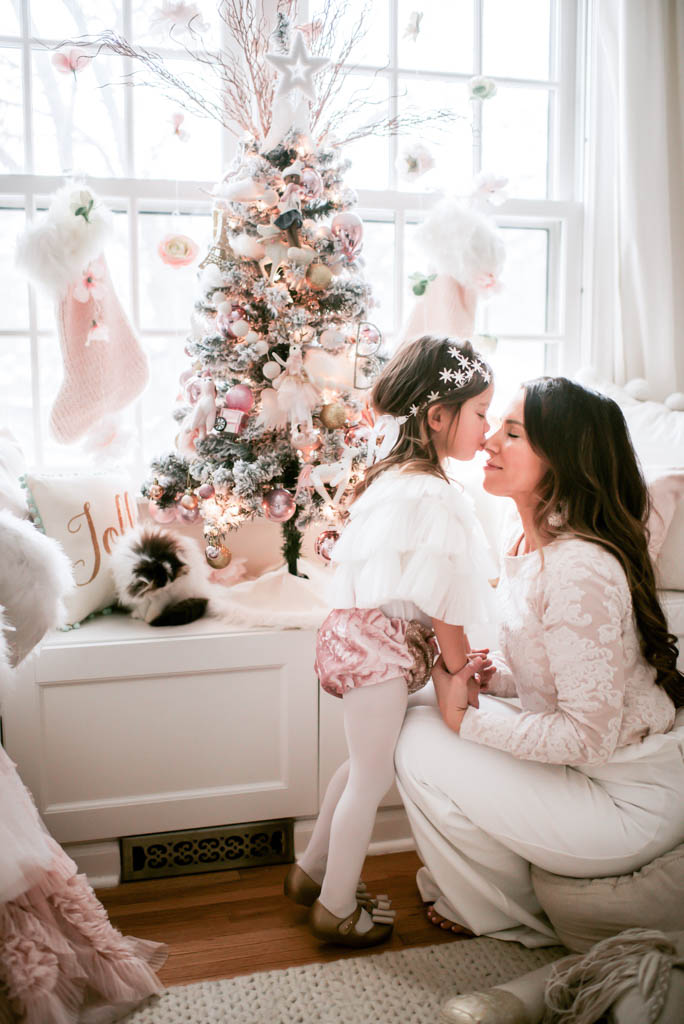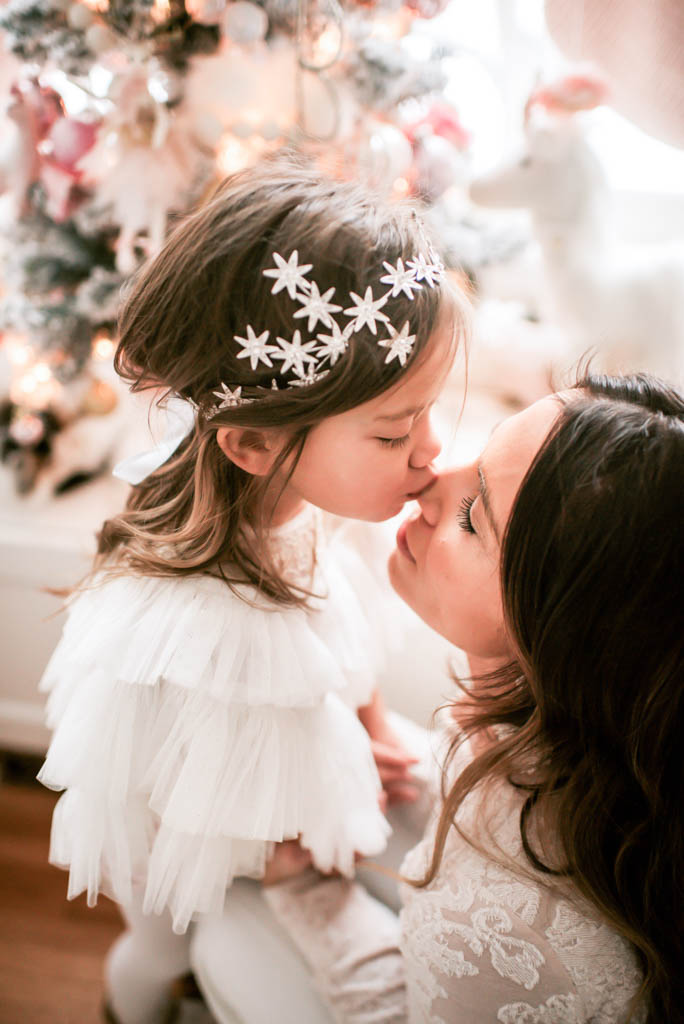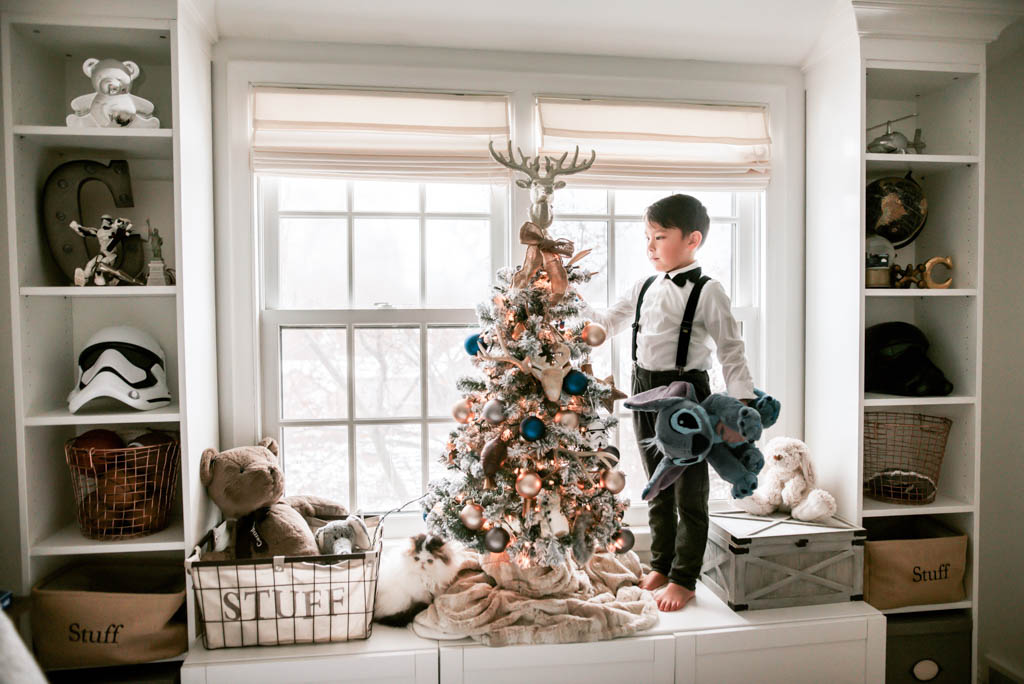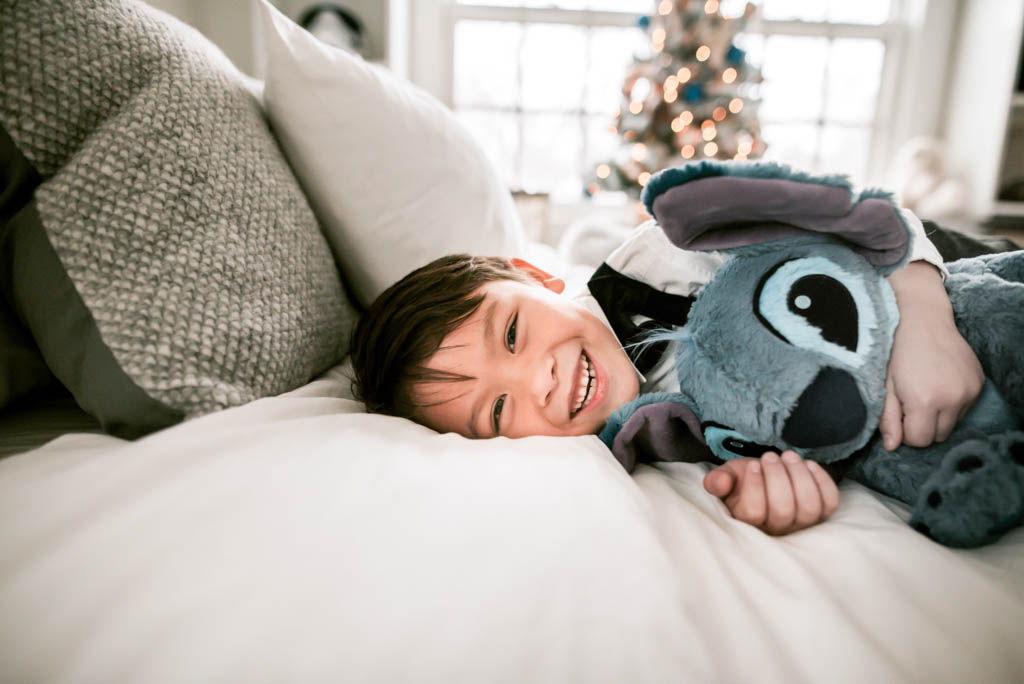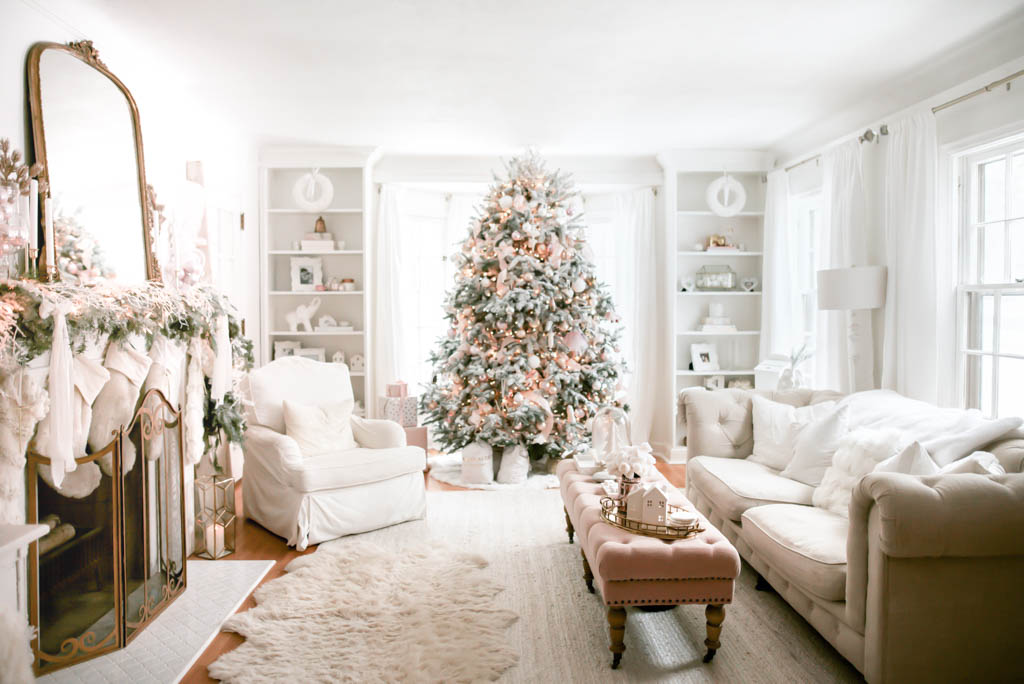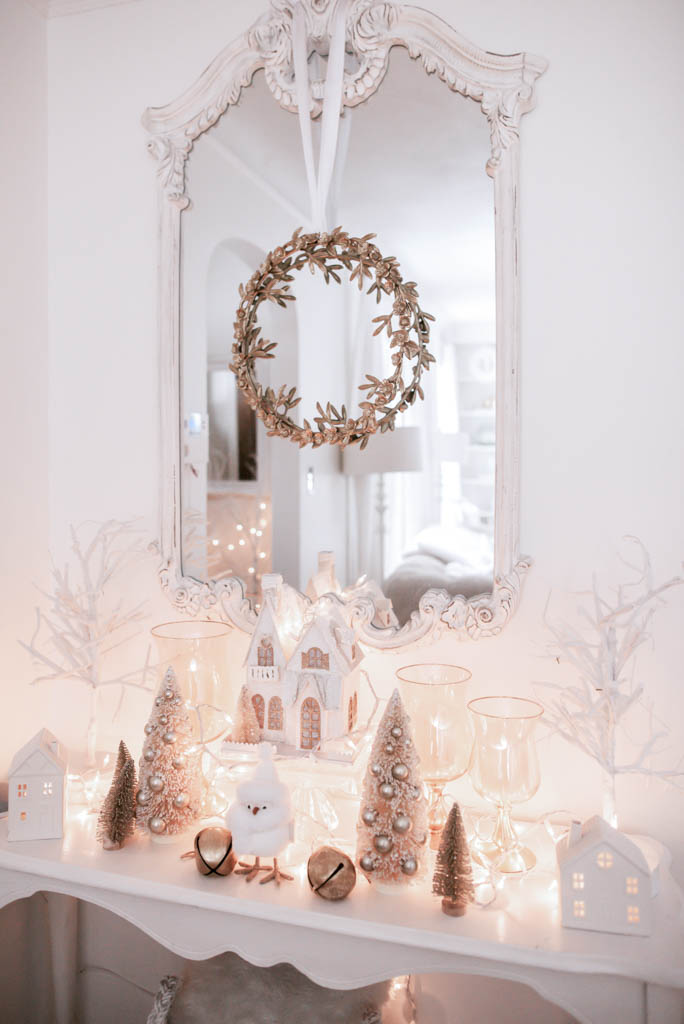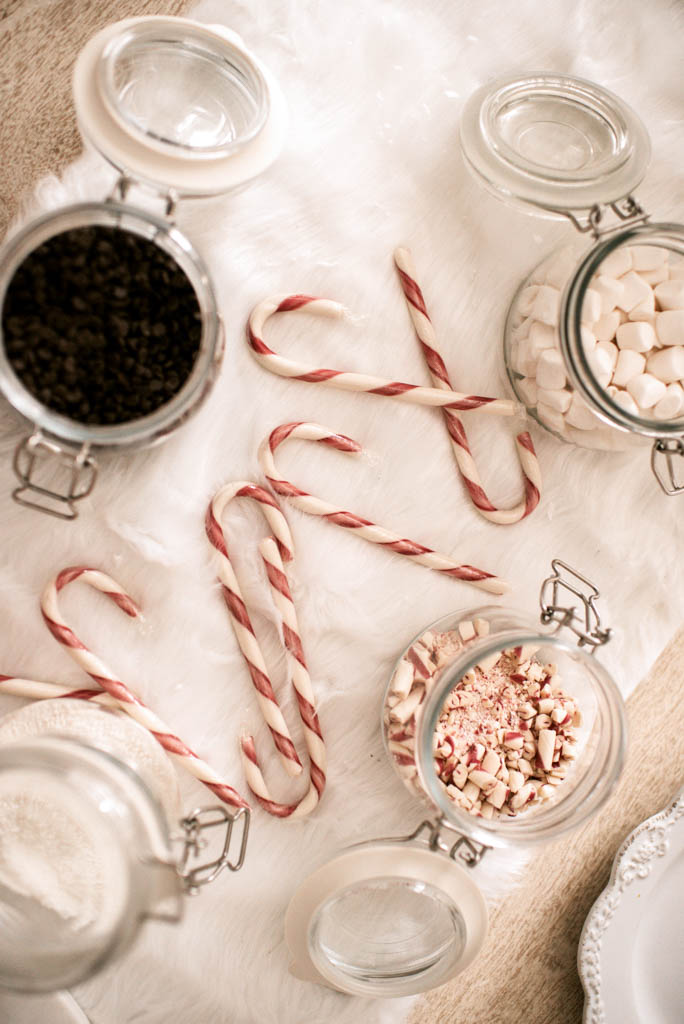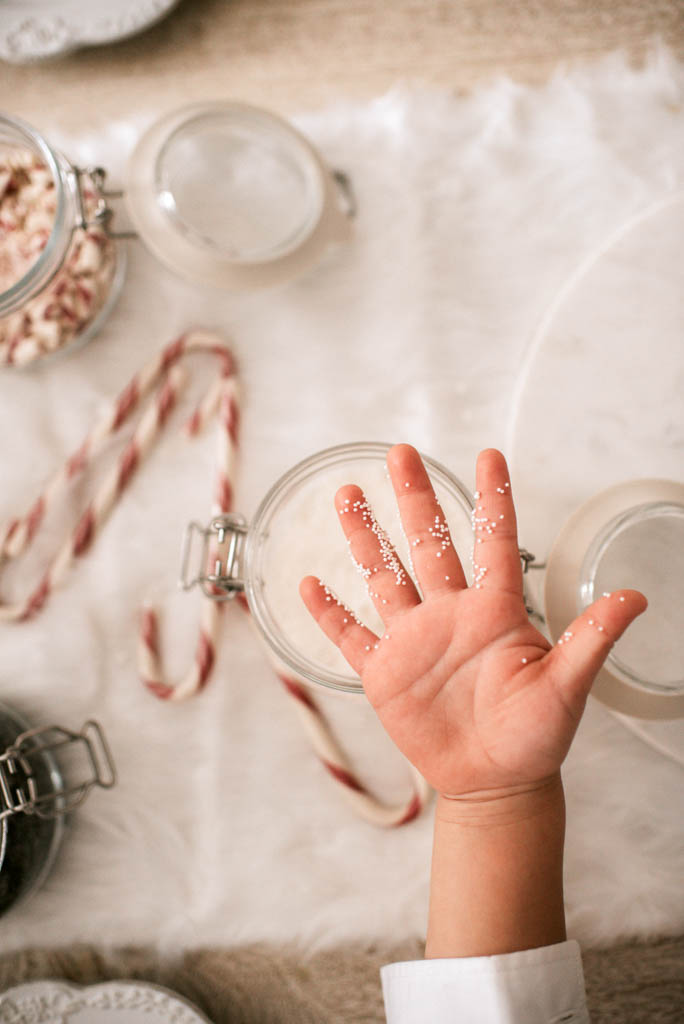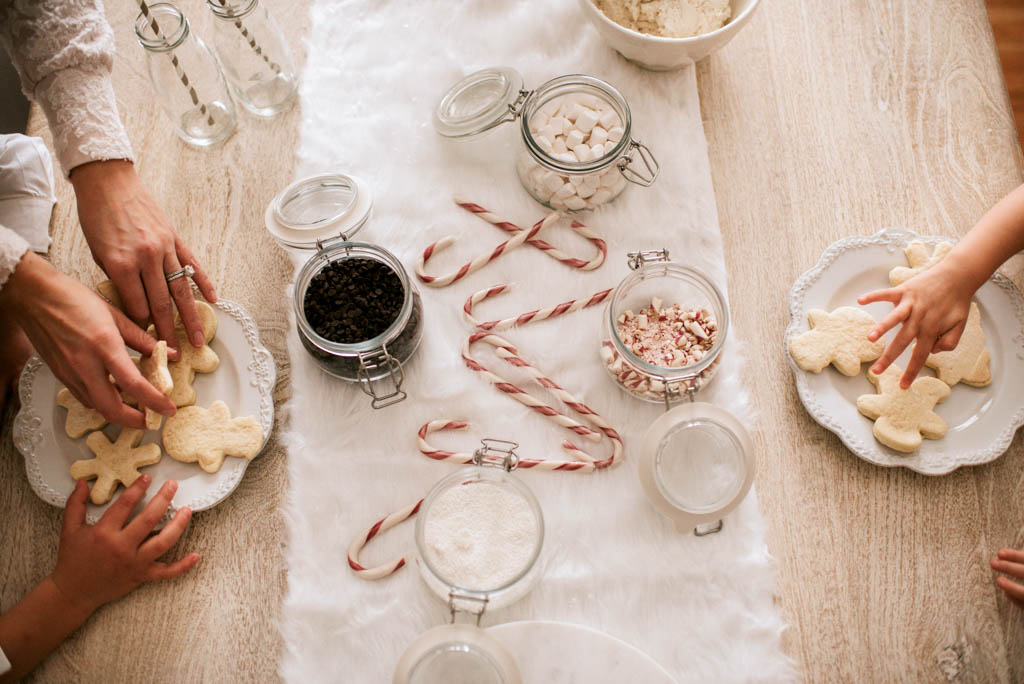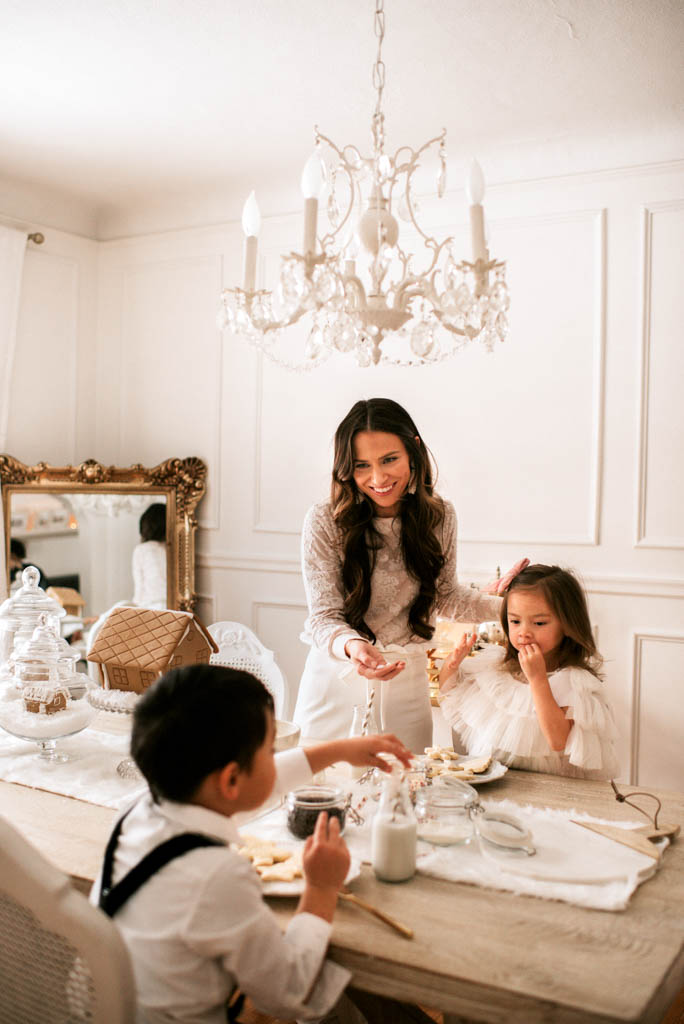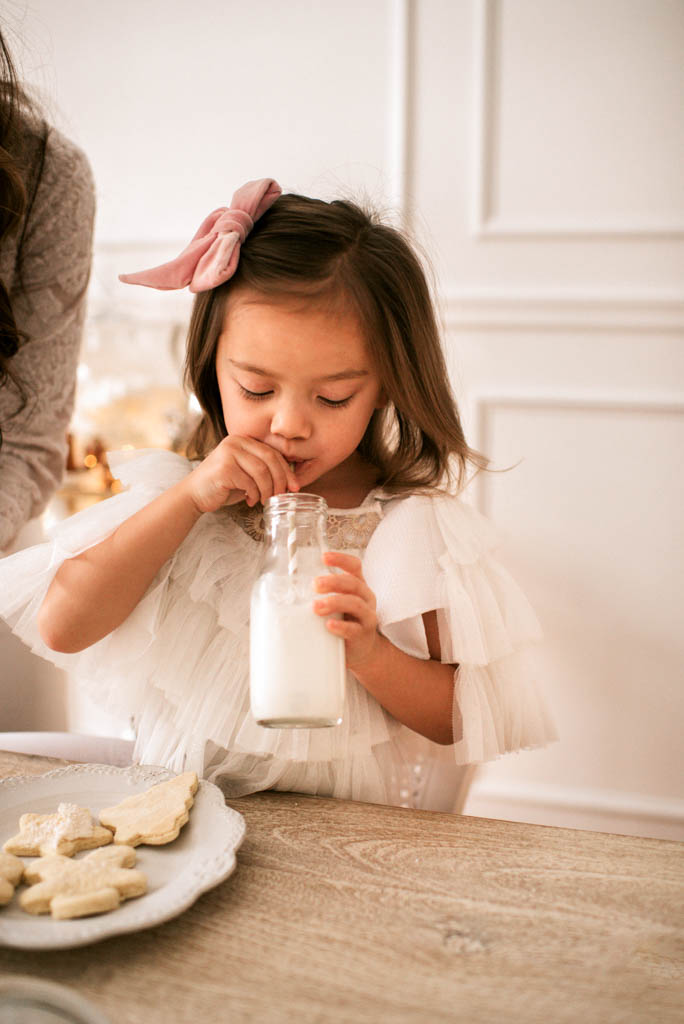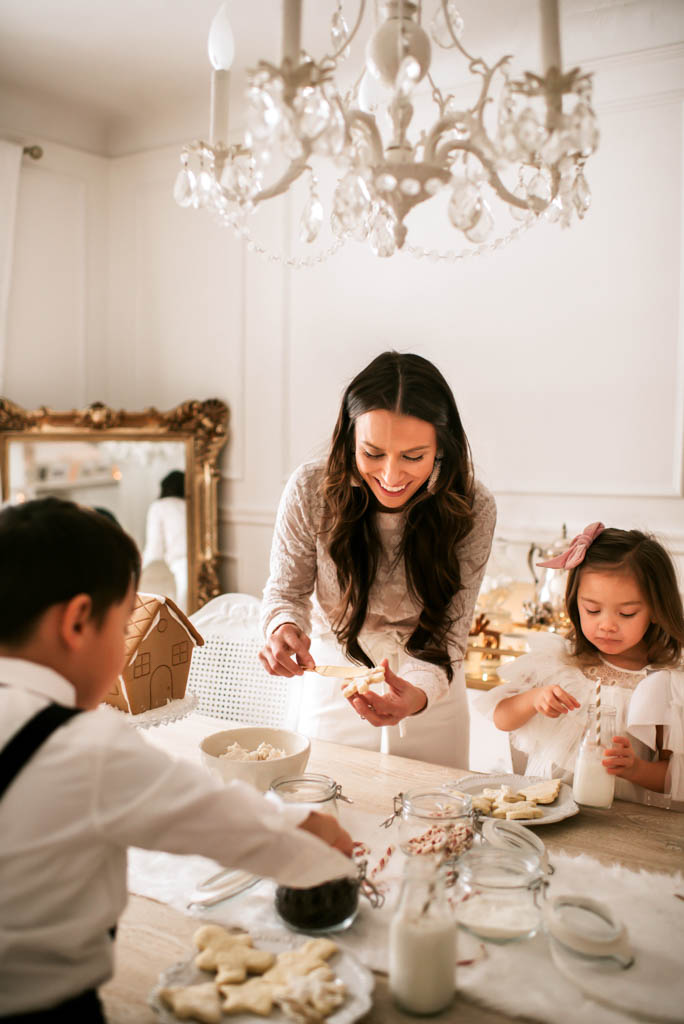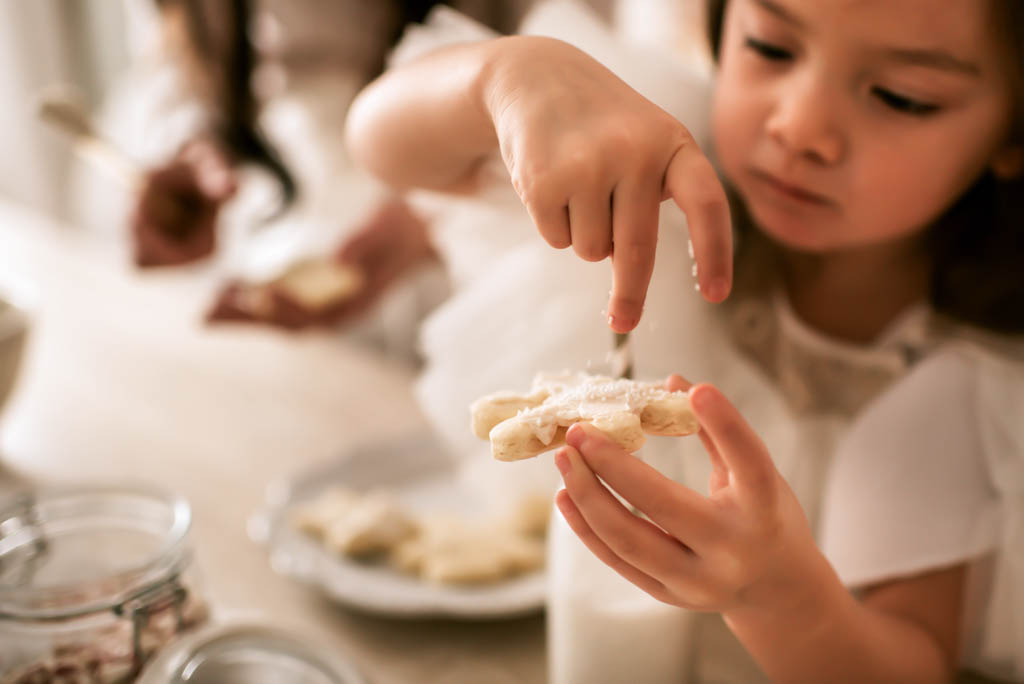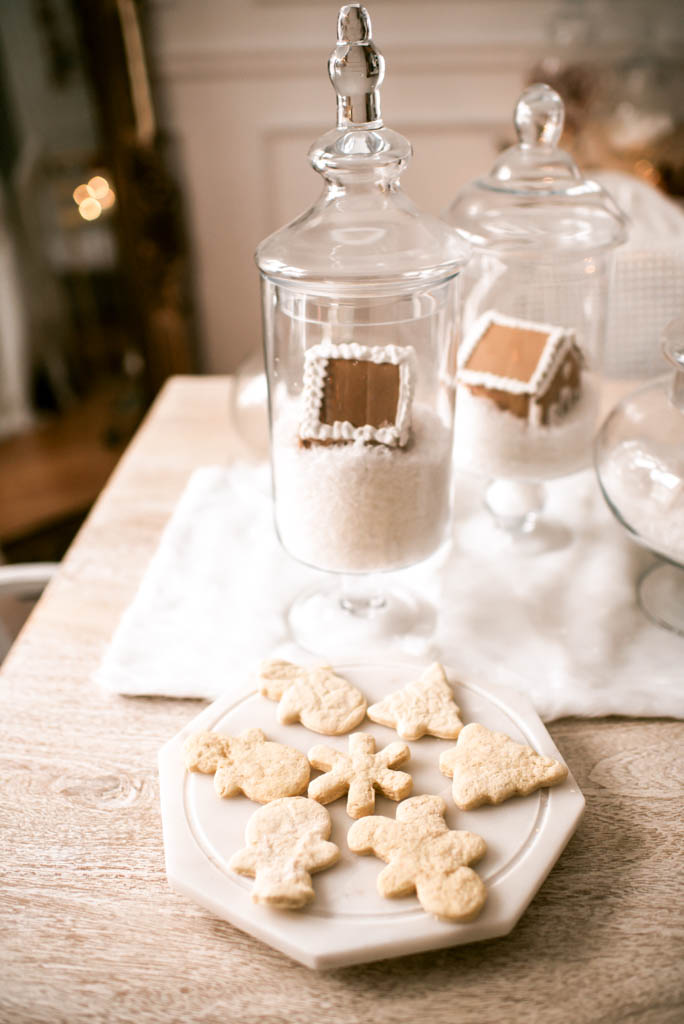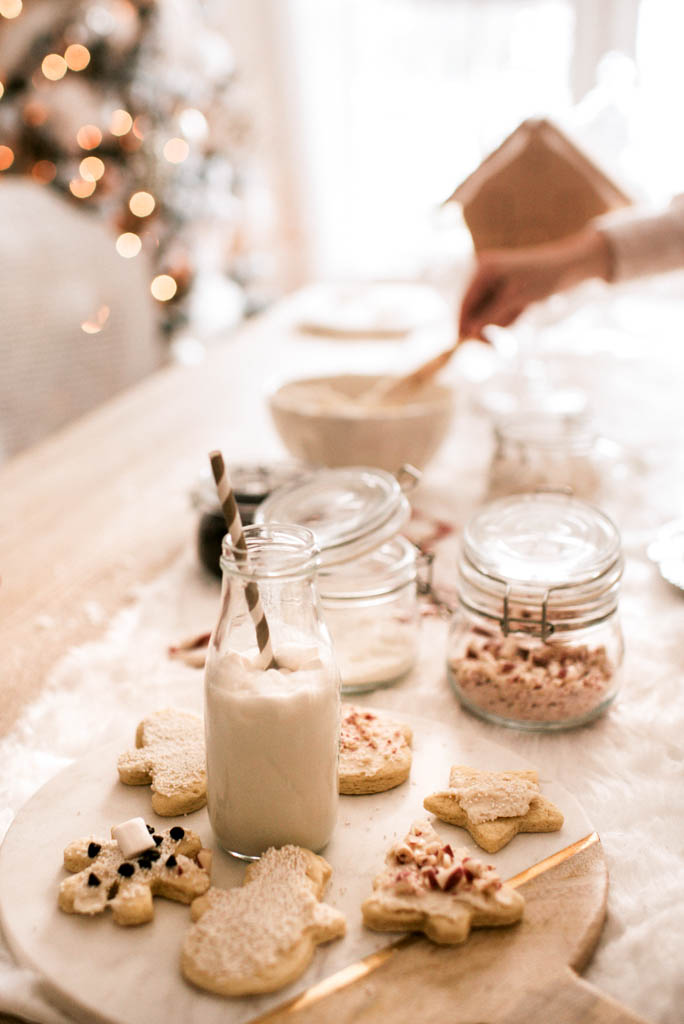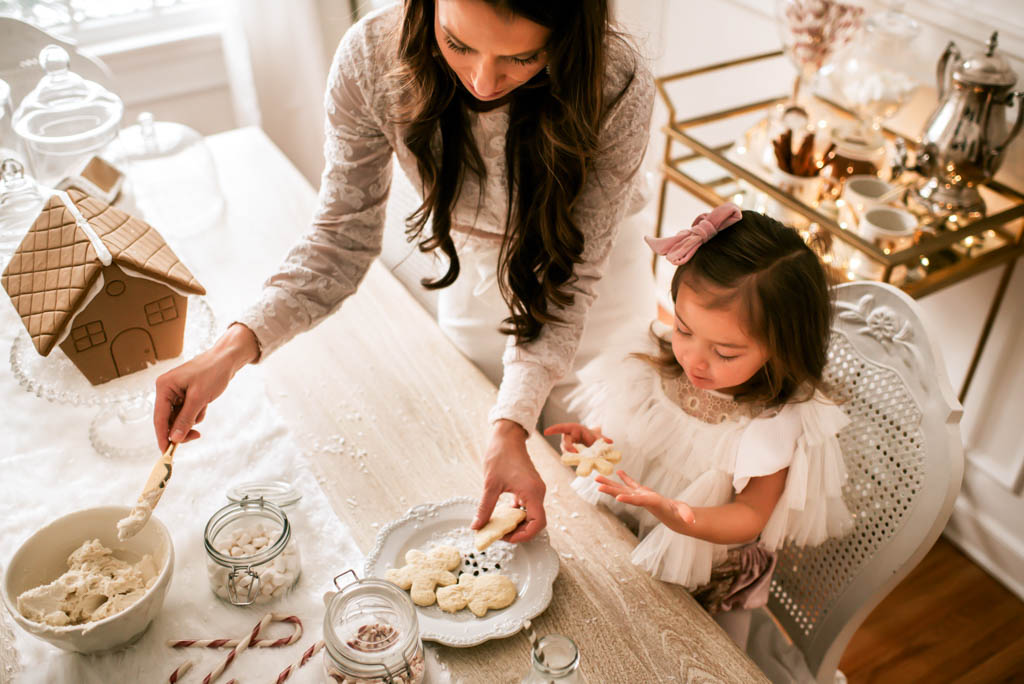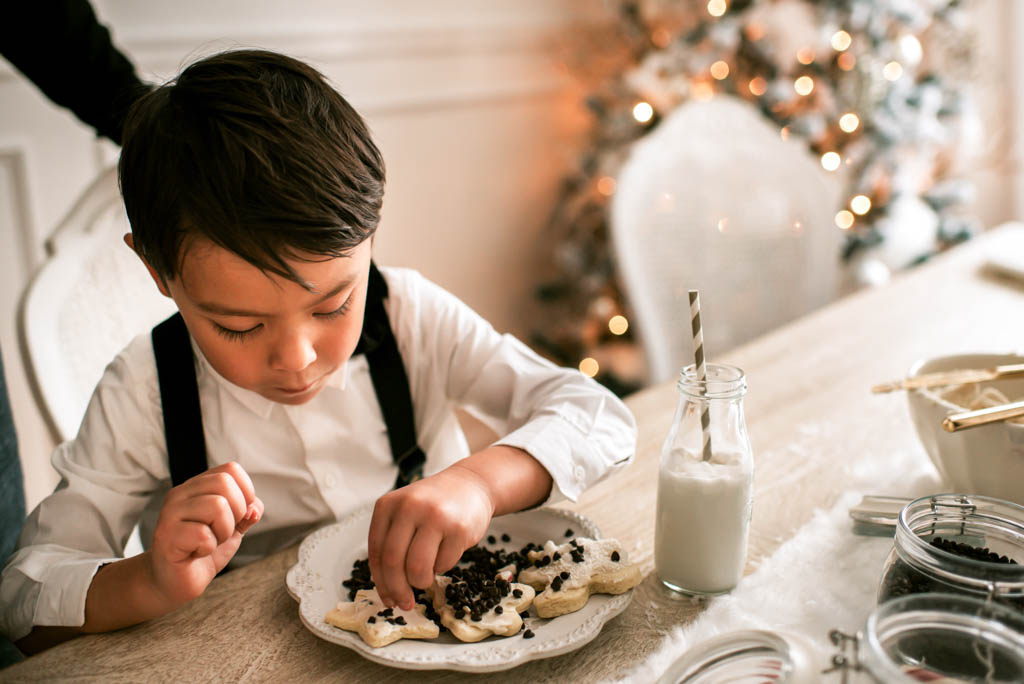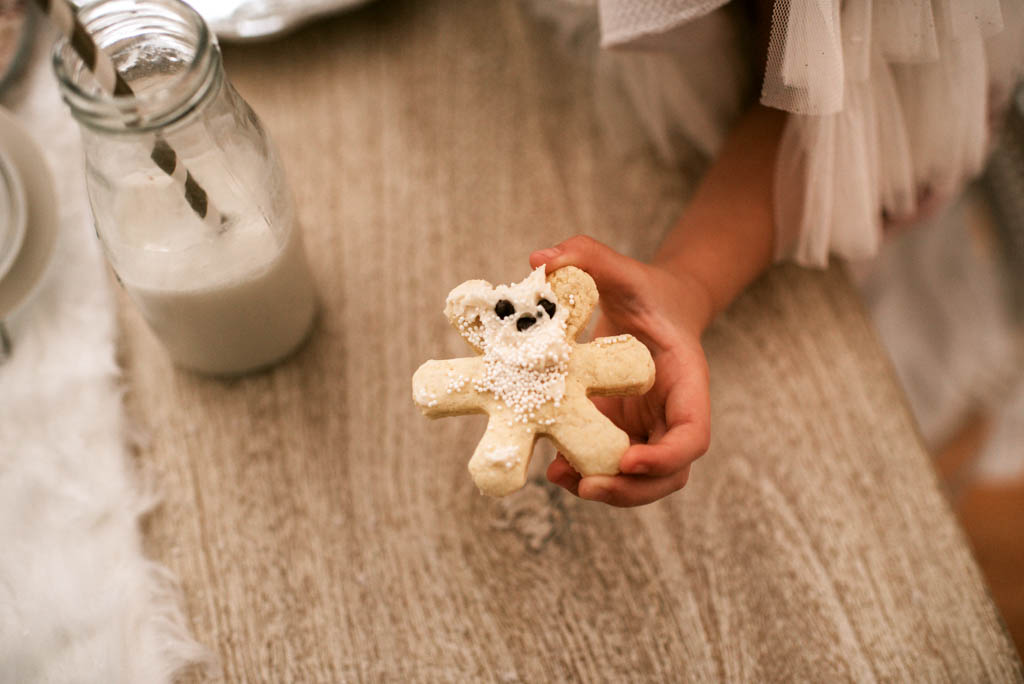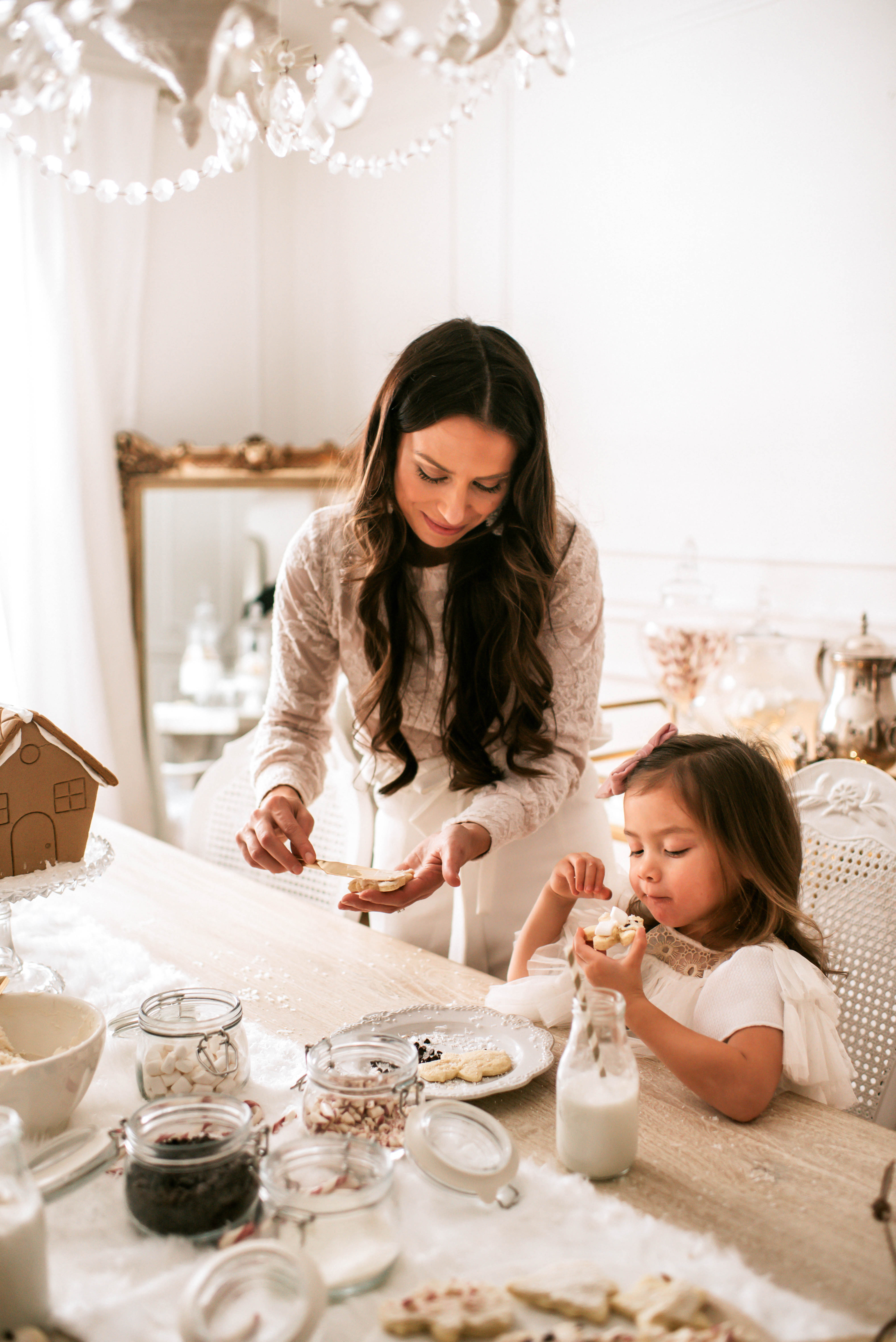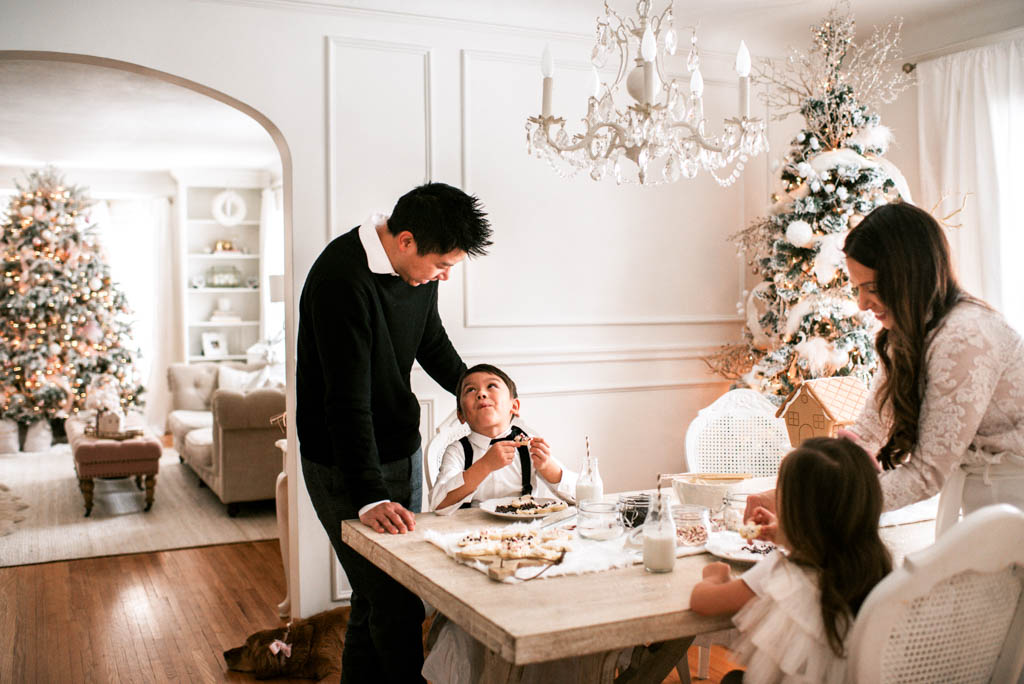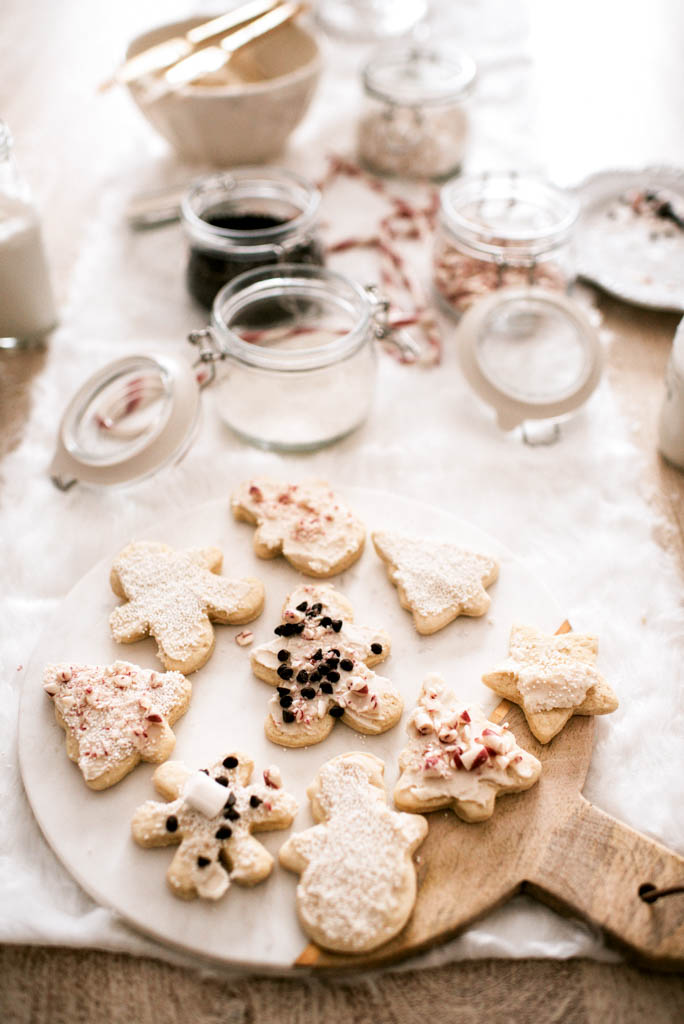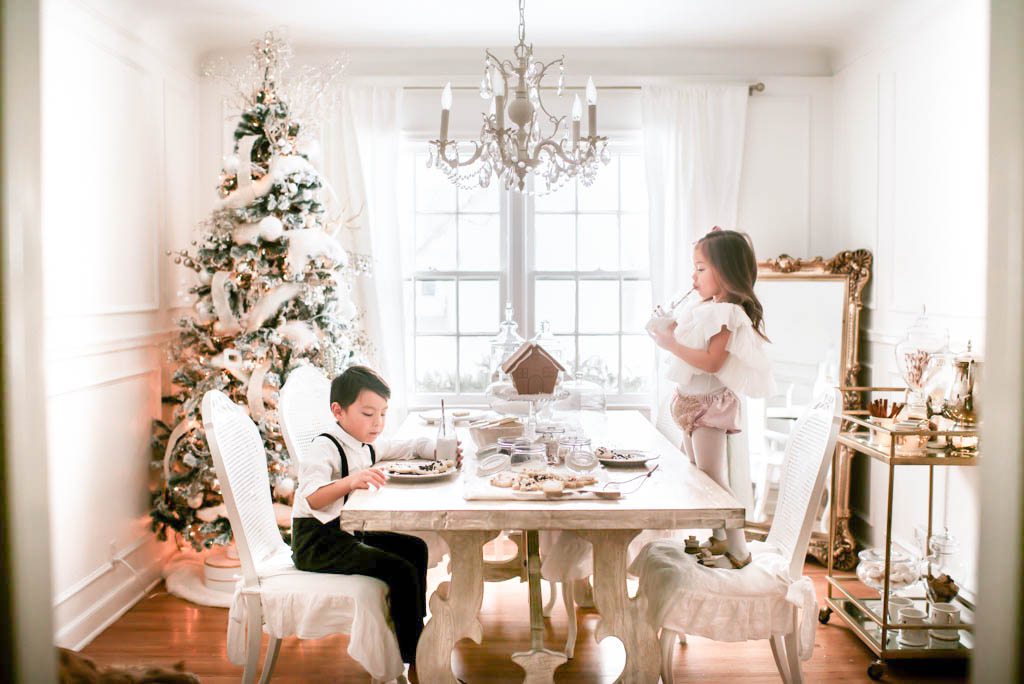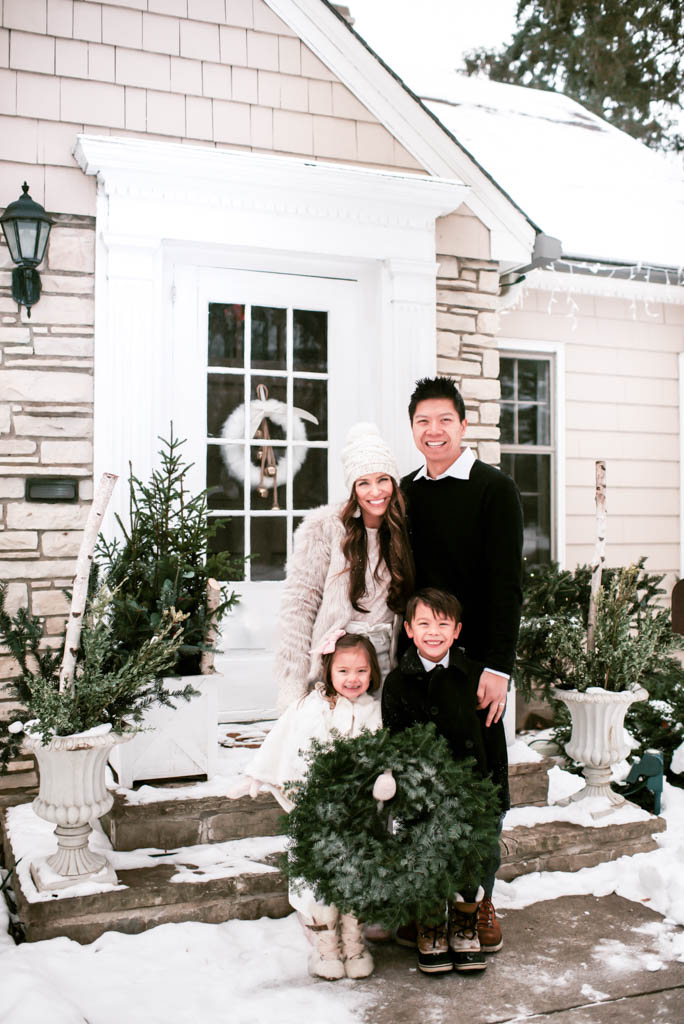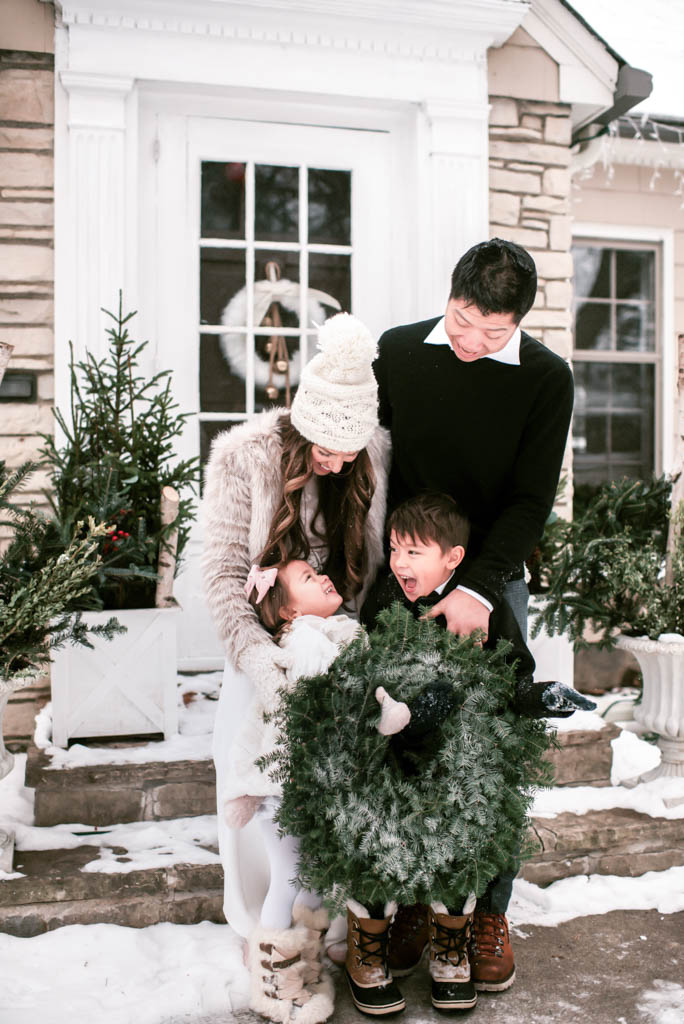 For your shopping convenience, I've added most of the items in our home by room! I also added outfit details below. You can click on the arrows to scroll right or left to see all the items.
Living room:
Master Bedroom:
Bella's Nursery:
Camden's Room:
Dining Room:
My Outfit:
Bella's Outfit:
Bloomers: Alice Olivia
Camden's Outfit:
Pants: Zara
(This post contains affiliate links for your shopping convenience.)