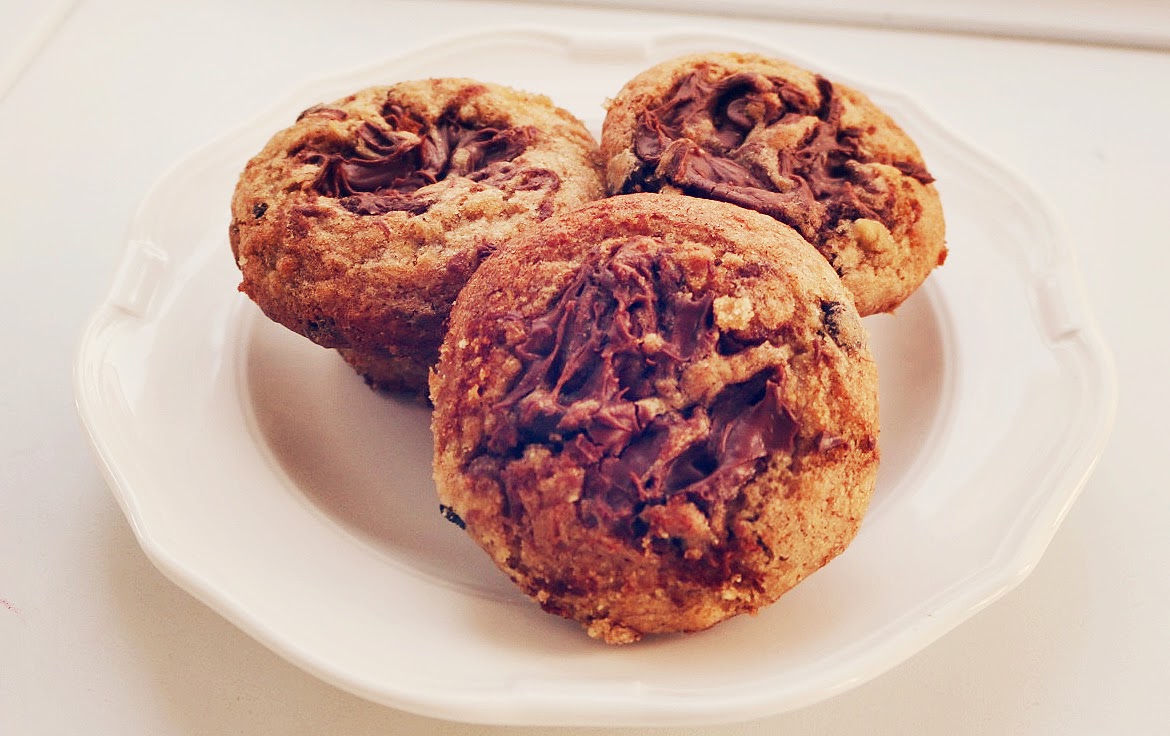 I love this recipe for Nutella Banana Swirl Muffins, however, I wanted to make them gluten free! Plus, I added in some chocolate chips! Banana and chocolate with a dollop of Nutella….HEAVEN IN YOUR MOUTH!!
*INGREDIENTS:
2 cups all-purpose flour (gluten free – Bob's Red Mill)
1 teaspoon baking soda
1 teaspoon baking powder
1/2 teaspoon salt
4 medium over-ripe bananas, mashed
1/2 cup granulated sugar
1/2 cup packed brown sugar
1 large egg
1/4 cup vegetable oil
2 teaspoons vanilla extract
1 cup of chocolate chips ( Dairy Free – Enjoy Life)nutella (Nutella does have a little skim milk in it)
DIRECTIONS:
Preheat oven to 350°F. Line muffin pan with liners. In a medium bowl, whisk flour, baking soda, baking powder and salt until well combined. Set aside. In large bowl, whisk together banana, sugar, brown sugar. Beat in egg, vegetable oil and vanilla extract. Slowly whisk in the flour mixture, until there are no lumps. Fold in chocolate chips. Fill muffin tins 3/4 full. Top each muffin with about 1 teaspoon of Nutella and use a toothpick to swirl it into the batter. Bake muffins for 15-17 minutes, or until a toothpick inserted in the center comes out clean.Serve warm or store in an airtight container until ready to serve.