Someone told me about this recipe from the Homesick Texan and I immediately knew I HAD to make it! Not only is the presentation cute and festive, but it tastes AMAZING! You can never go wrong with chipotle chiles in adobe sauce.
Enjoy! ~t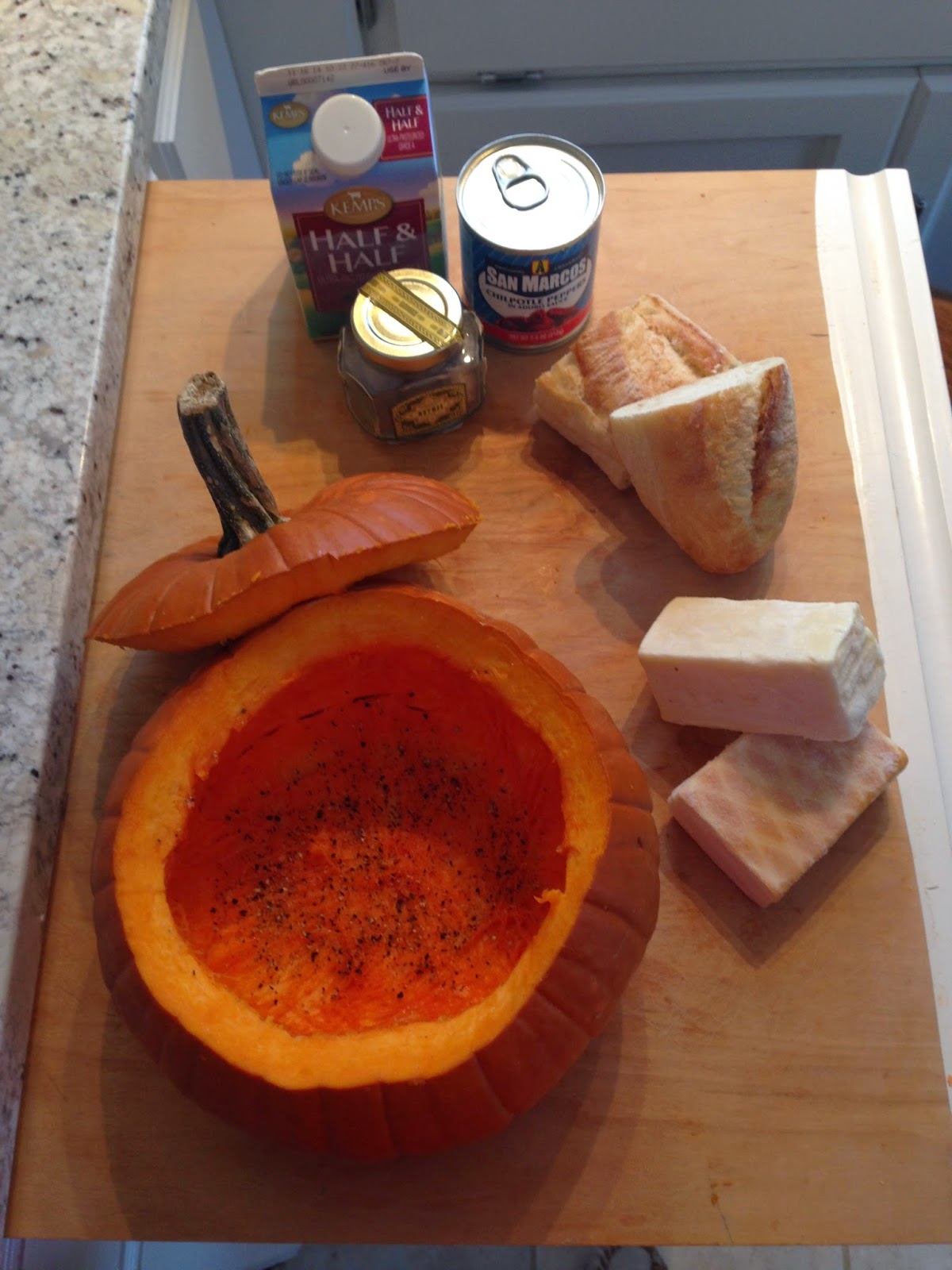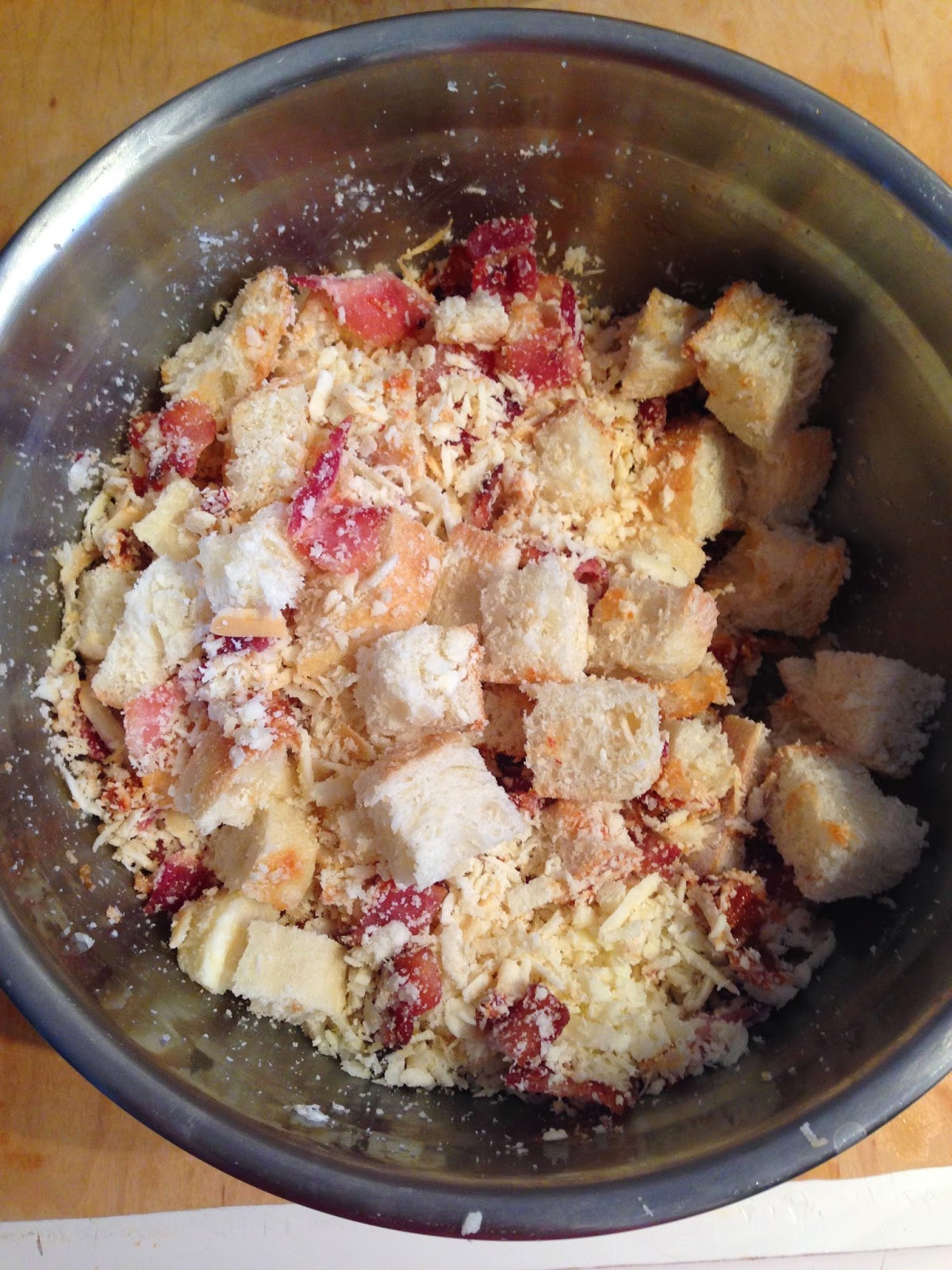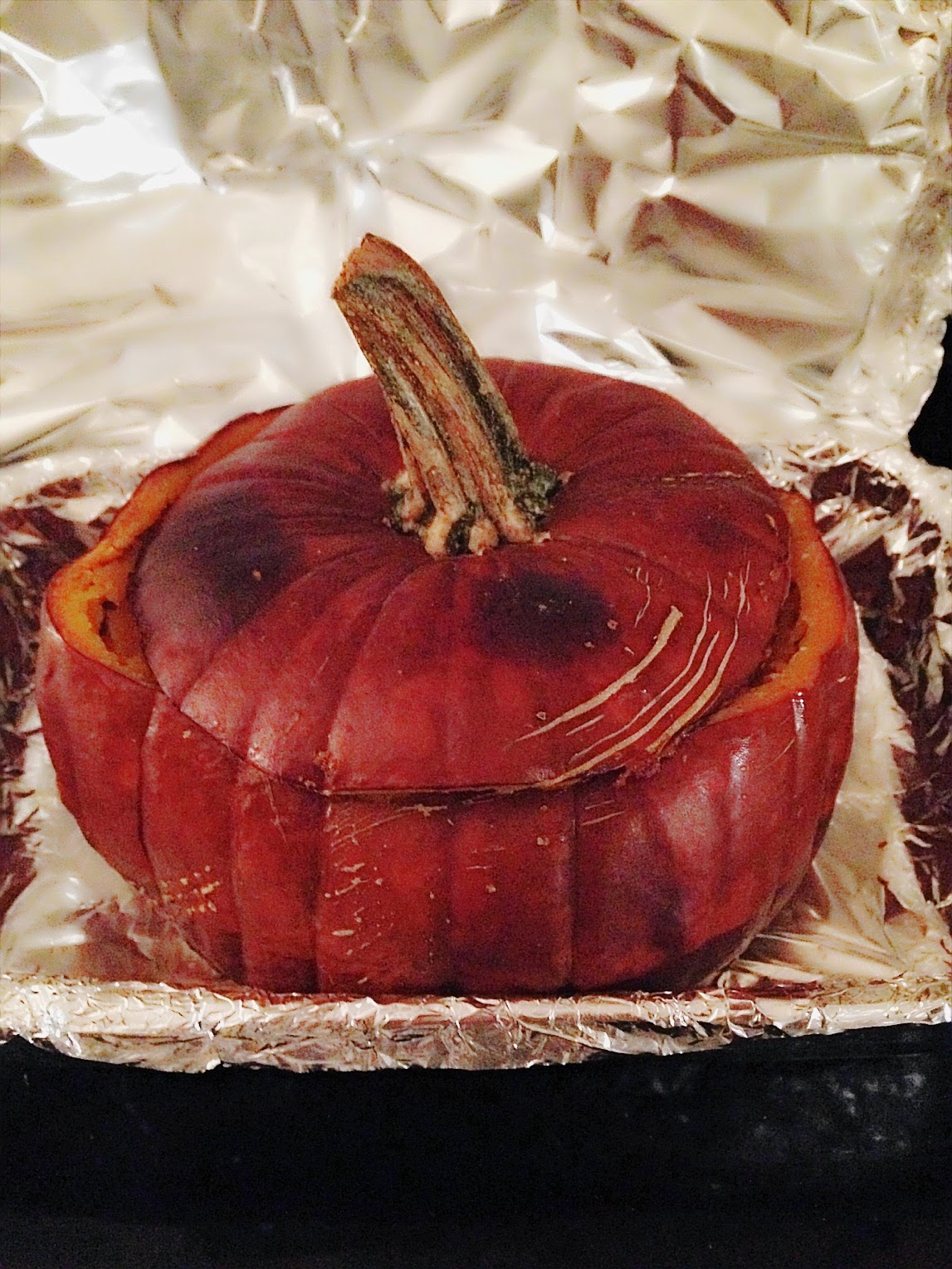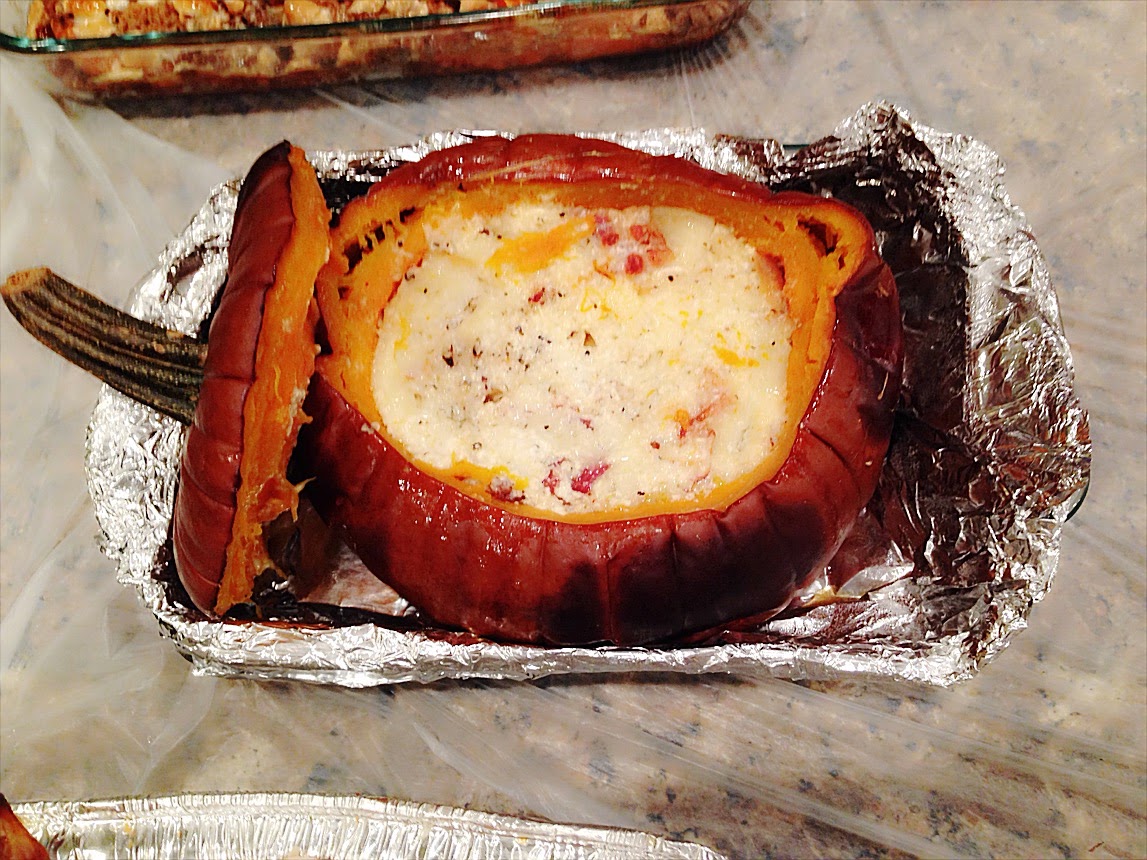 Ingredients:
One 3-to-4 pound pumpkin
Salt and black pepper to taste
4 ounces French bread, cut into 1/2-inch cubes
1/4 pound Gruyere, shredded (1 cup)
1/4 pound white cheddar, shredded (1 cup)
4 cloves garlic, minced
1 or 2 chipotle chiles en adobo, diced (depending on how fiery you want it)
1/4 pound cooked bacon, crumbled
1/4 teaspoon ground cumin
Small pinch of nutmeg
1/2 cup heavy cream or half-and-half
Method:
Arrange a rack in the center of the oven and preheat the oven to 350 degrees. Line a 9×13 casserole pan or baking pan with foil or parchment paper.
With a sharp knife, cut a circle around the pumpkin stem about 1 inch away from the stem. Remove the top and clean out the seeds and stringy bits from inside the pumpkin. (You can save the seeds for roasting, if you like.) Lightly salt and pepper the inside of the pumpkin.
Toss together the bread cubes, shredded Gruyere, shredded cheddar, garlic, diced chipotle chiles and cooked bacon, and stuff into the pumpkin. Stir the cumin and nutmeg into the cream, adding a bit of salt and black pepper to taste. Pour cream mixture into pumpkin over bread and cheese.
Place the top back on the pumpkin, and place the pumpkin into the baking pan. Bake for 1 1/2 hour to 2 hours or until filling is brown and bubbling. To serve, remove the top and spoon out portions of the filling along with bits of the cooked pumpkin. You can either leave it in the pan, or by using the foil or parchment paper, you can carefully lift it out of the pan and place it on a platter. Serve warm.
Yield: 4 servings