Happy Monday, everyone! Yesterday, was a special Sunday! Palm Sunday! It's the beginning of Passion Week where we celebrate and reflect on our savior dying on the cross for our sins and giving us eternal life in heaven if we ask him to live in our hearts! The ultimate sacrifice.
Here's what Bella and I wore to church. I shared all the details below. I hope you have a wonderful week! You were made for Mondays!!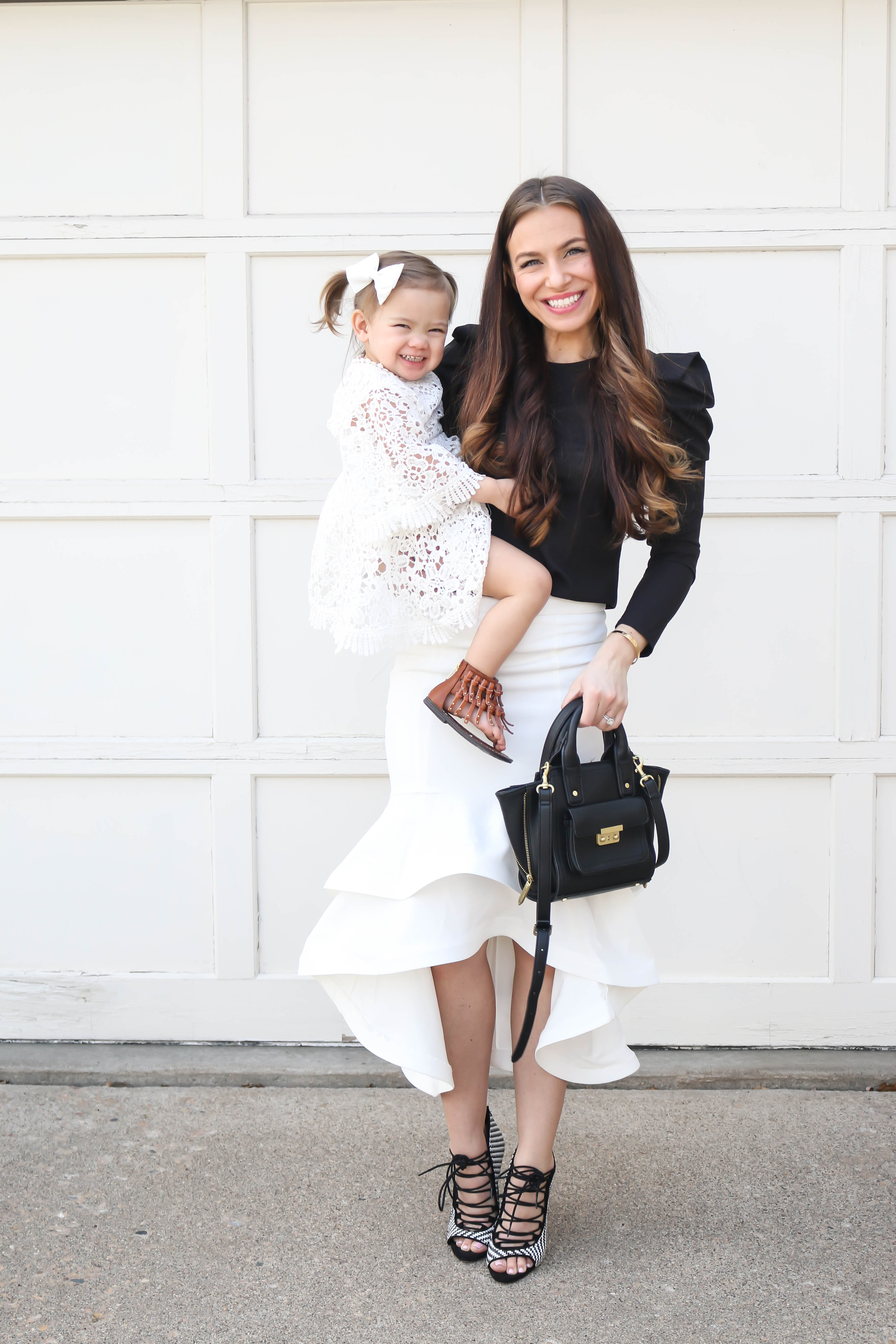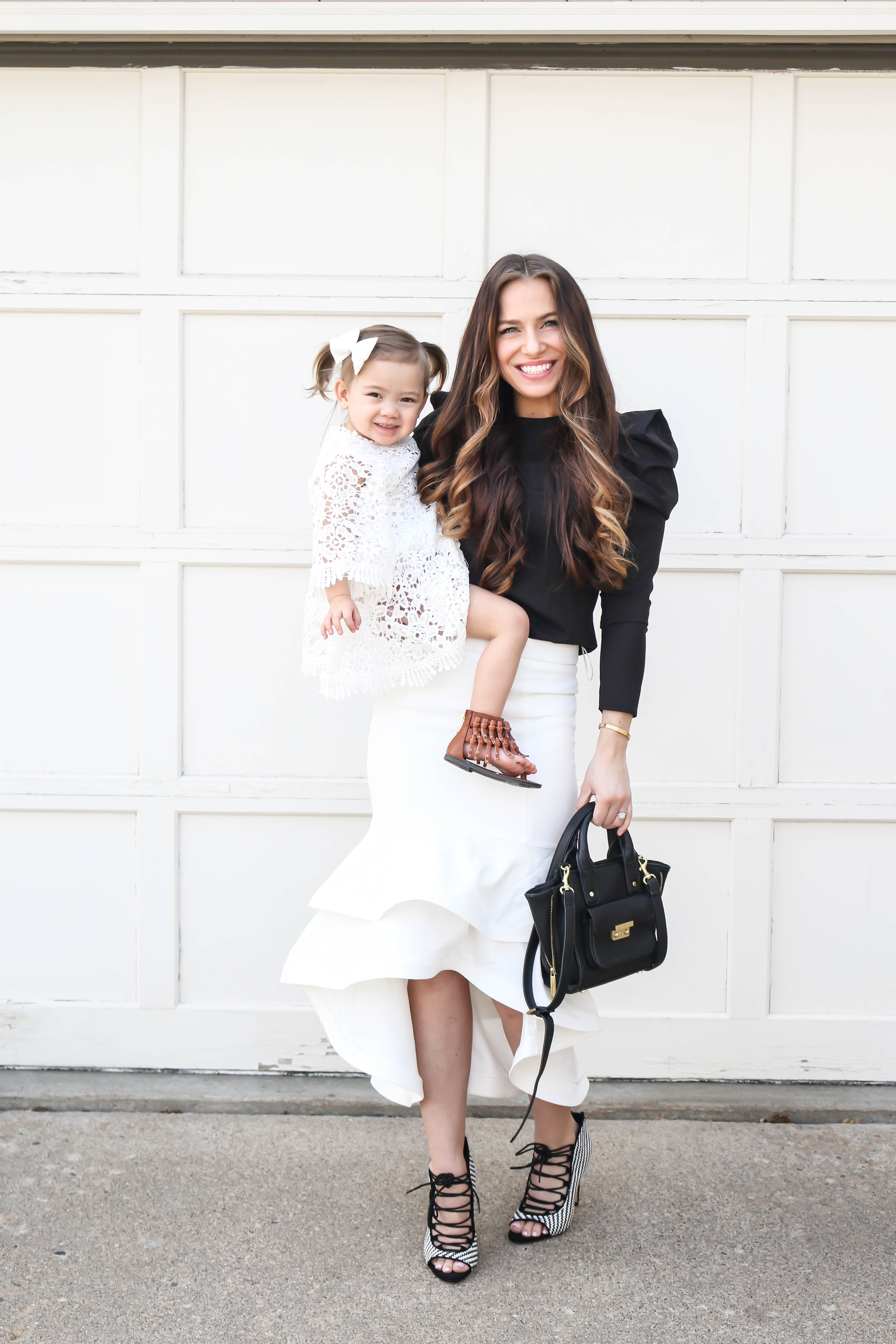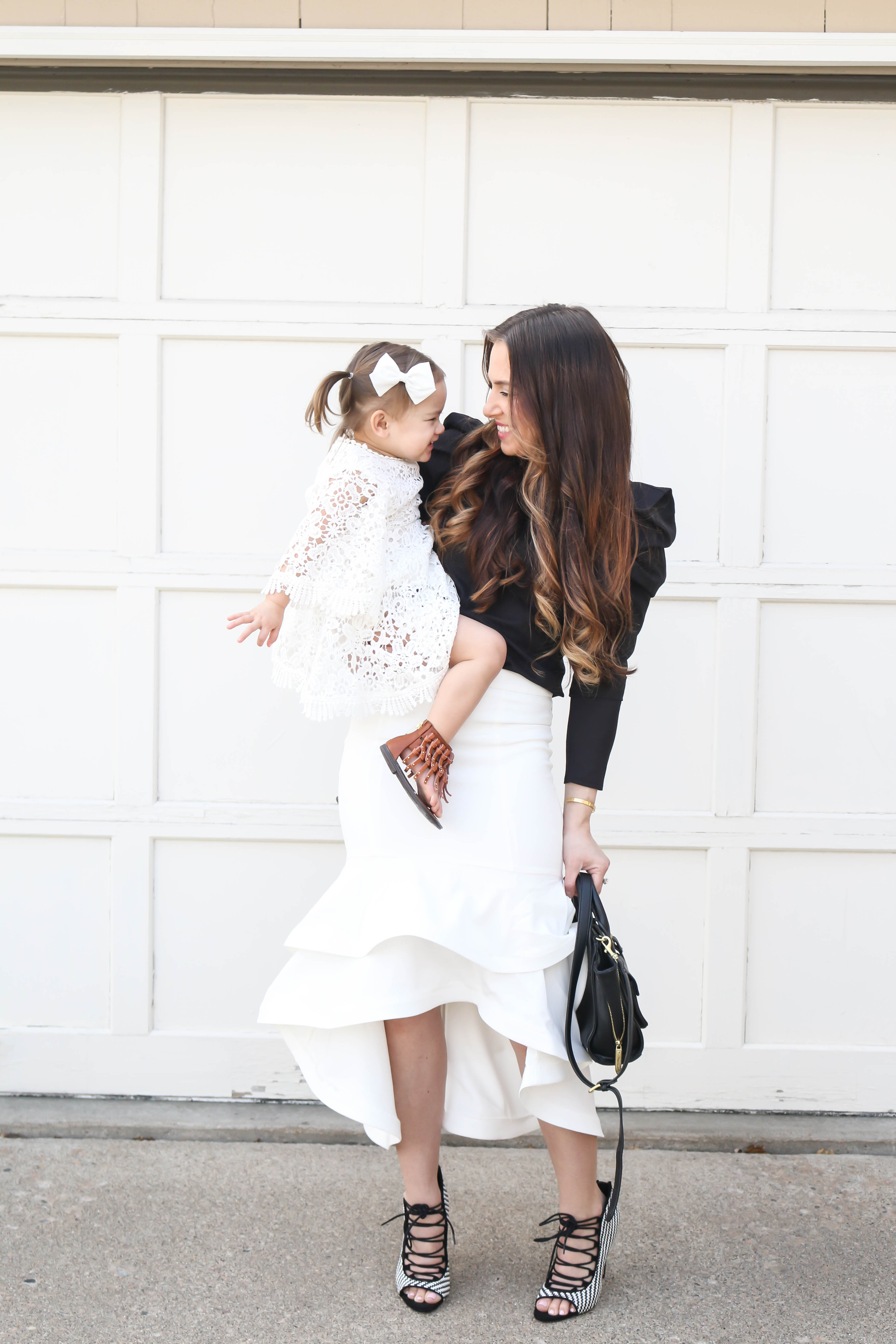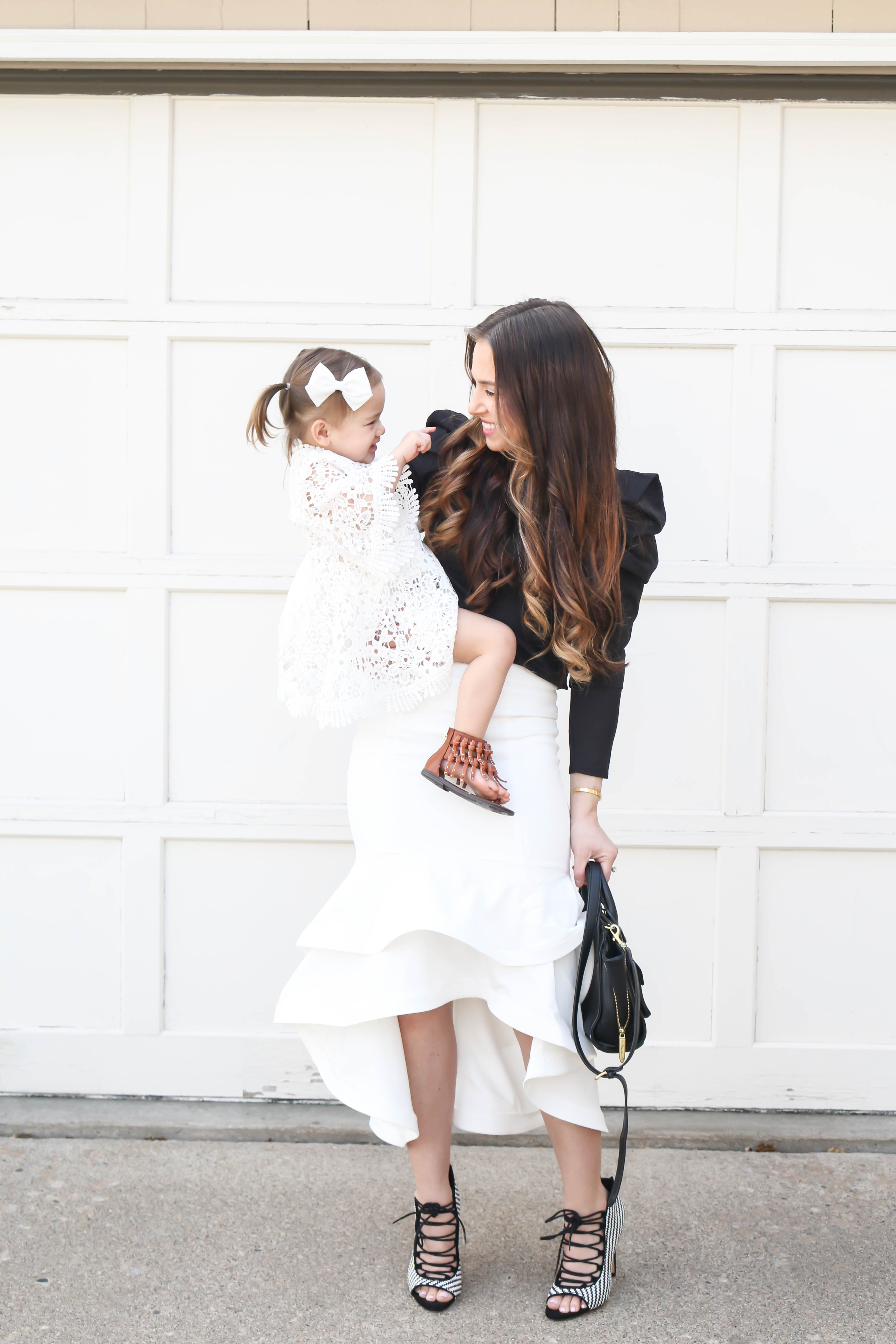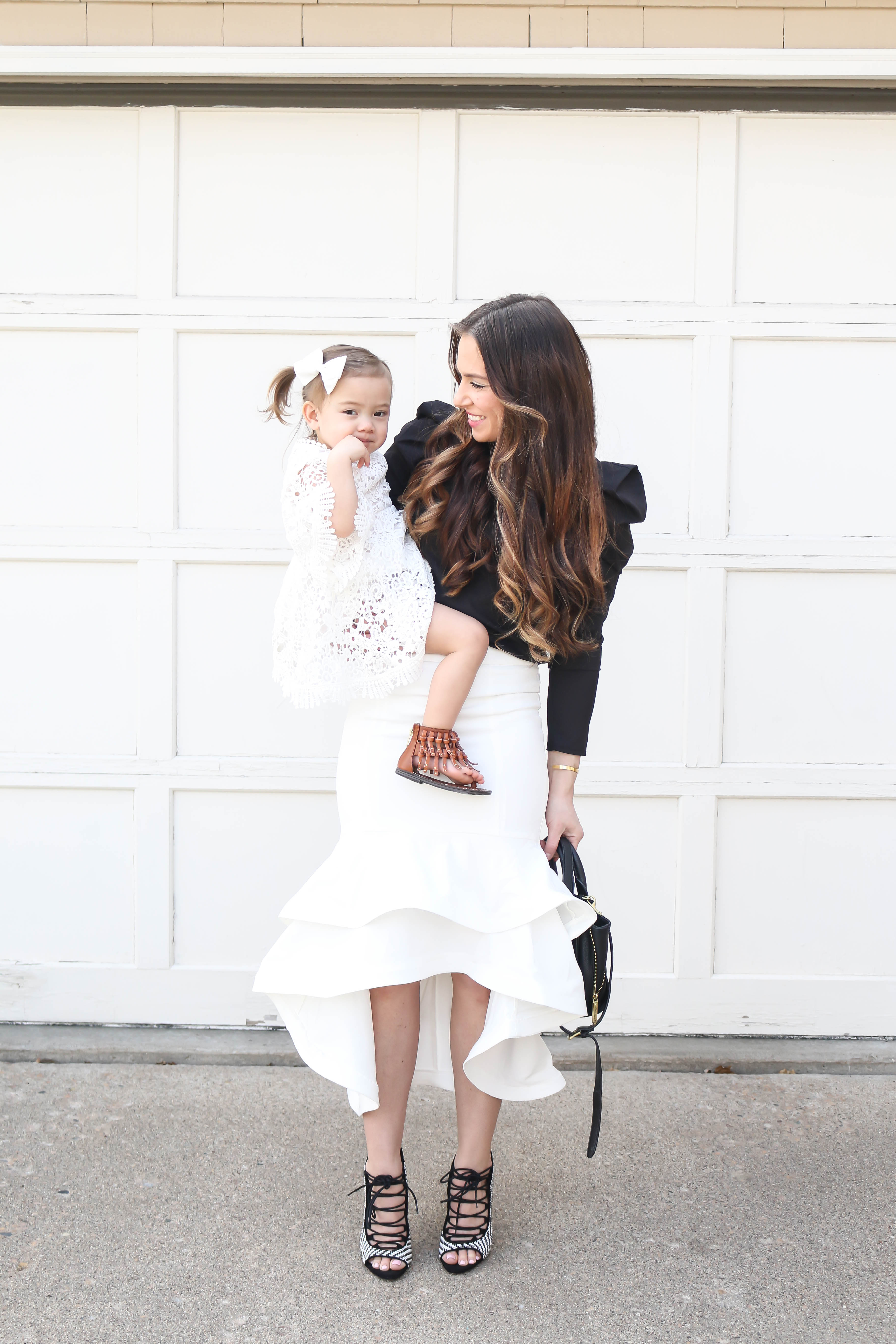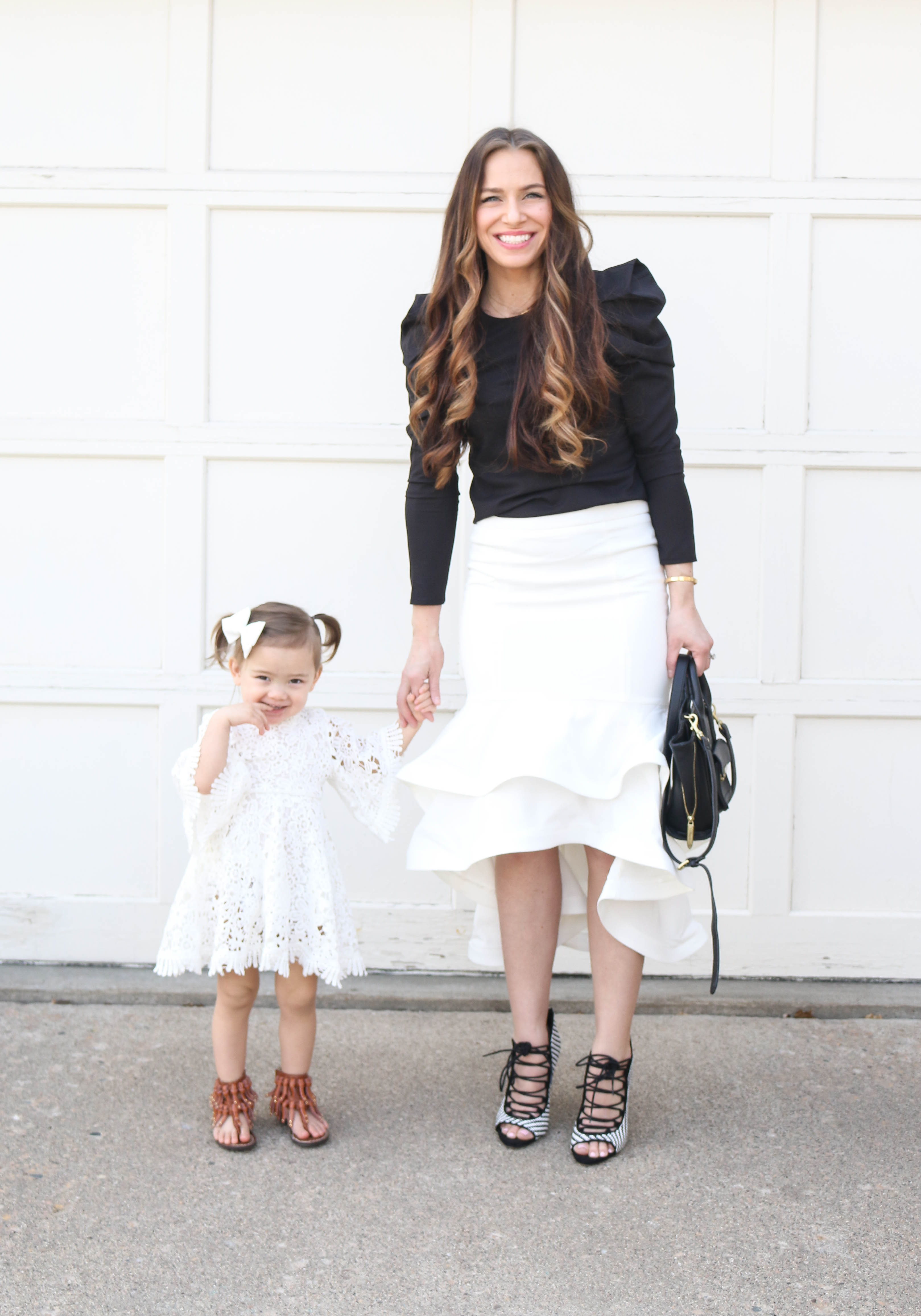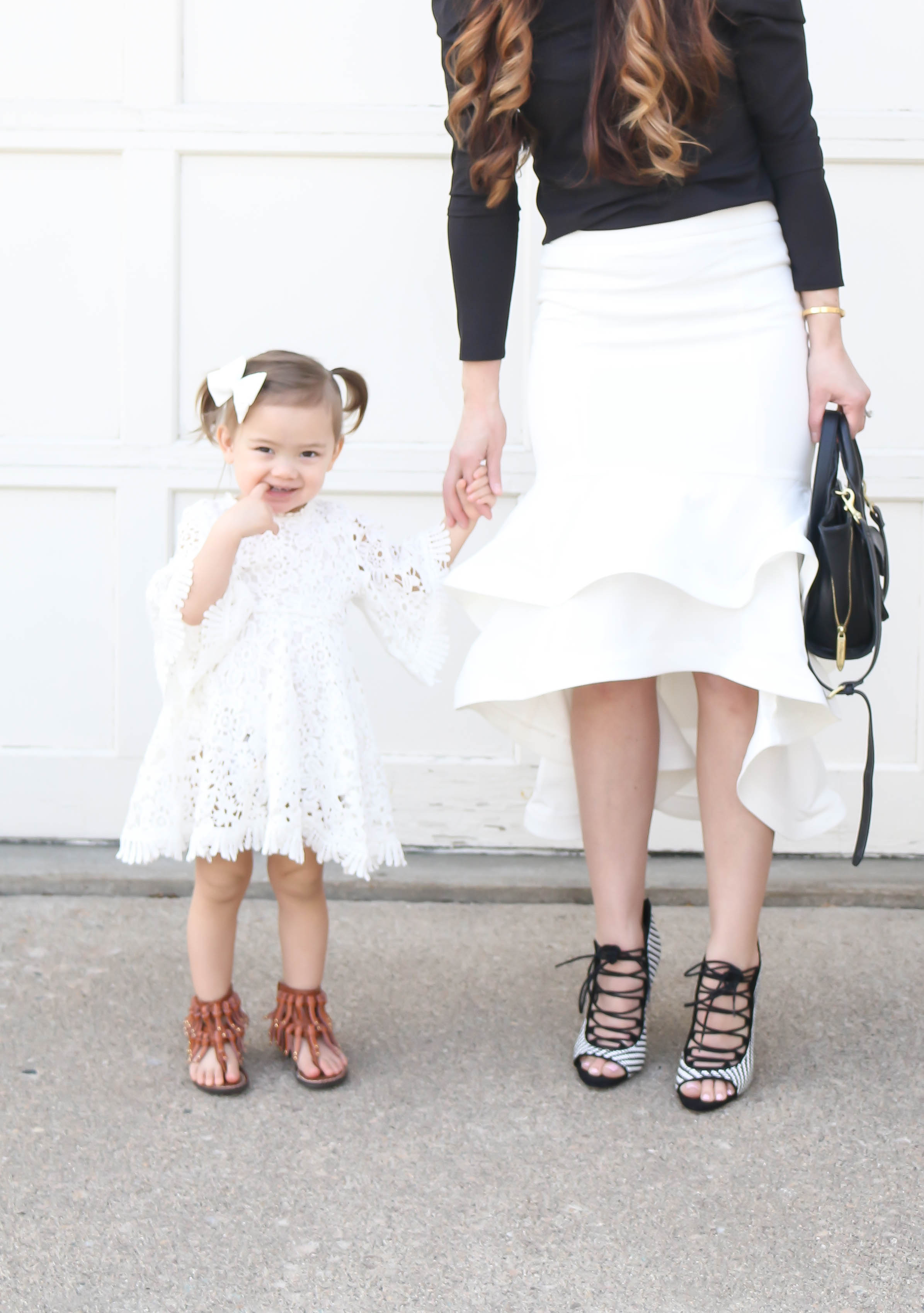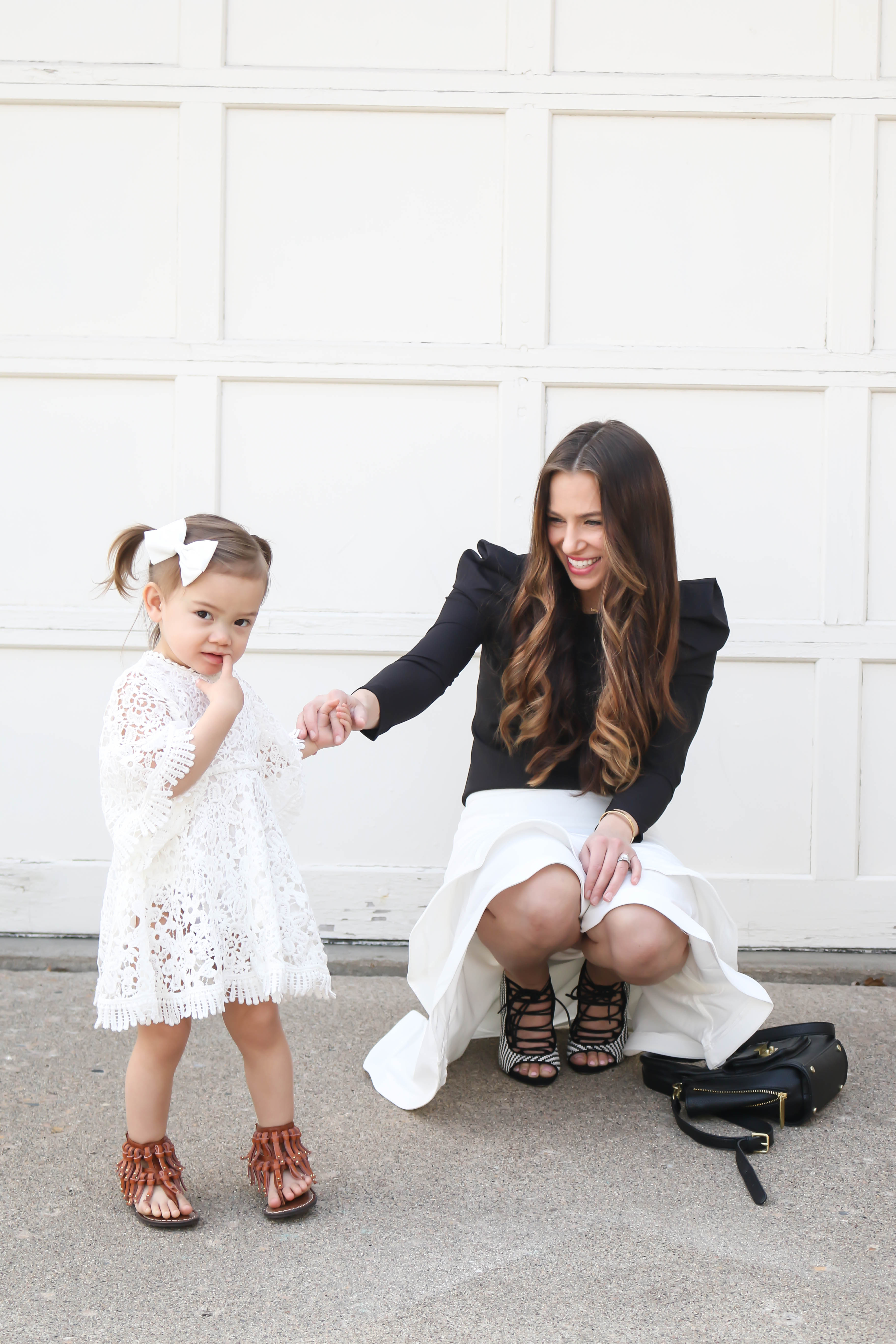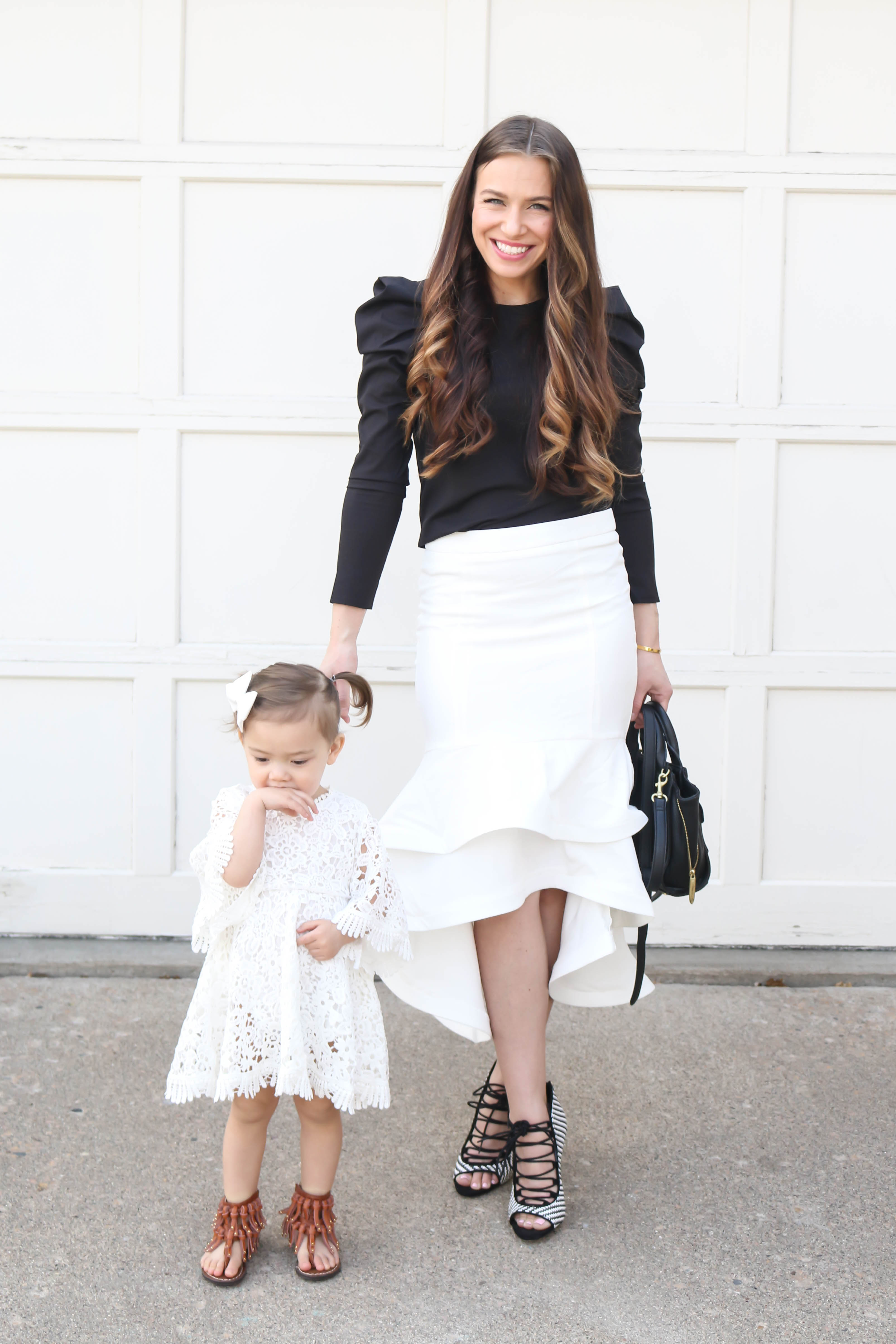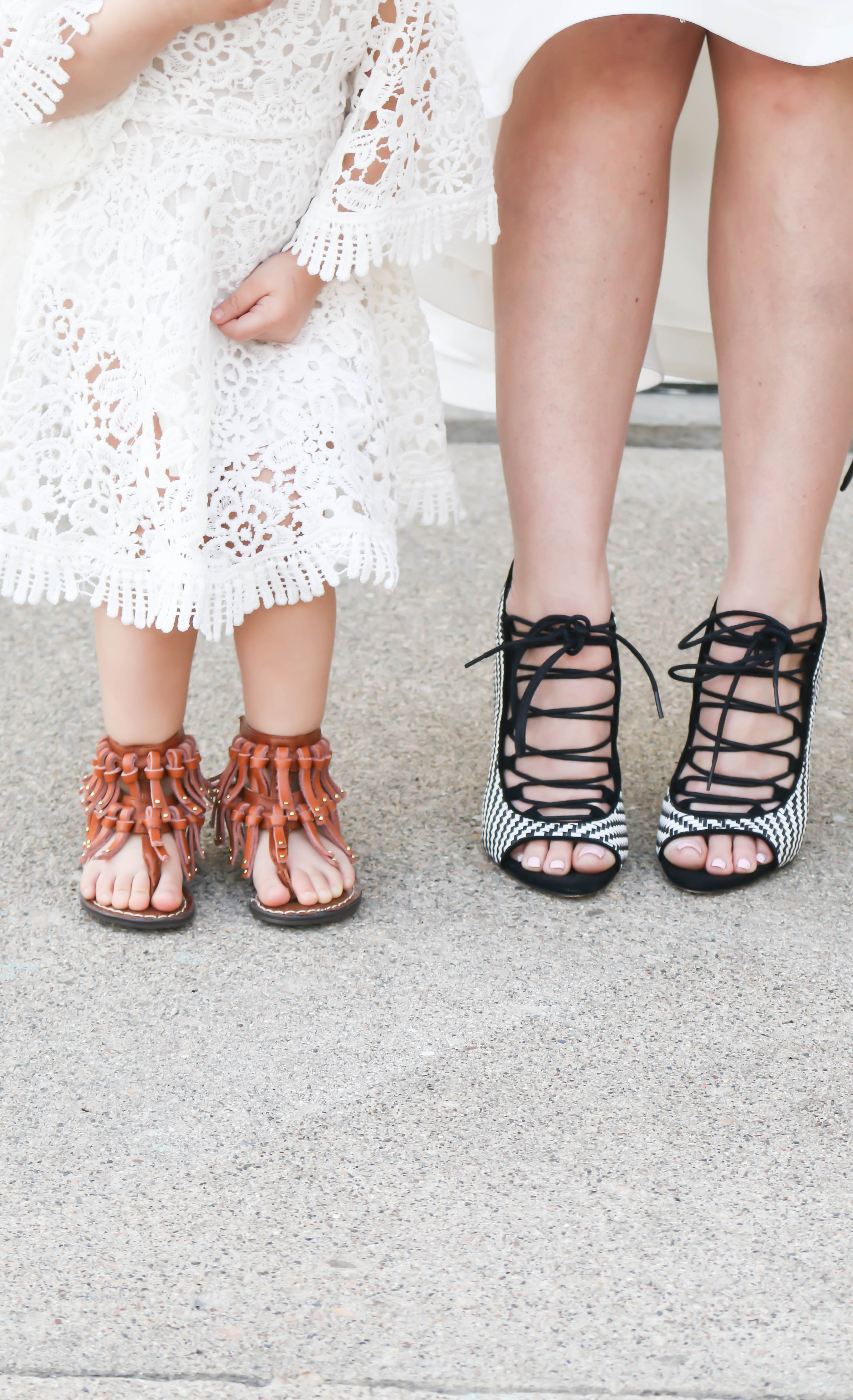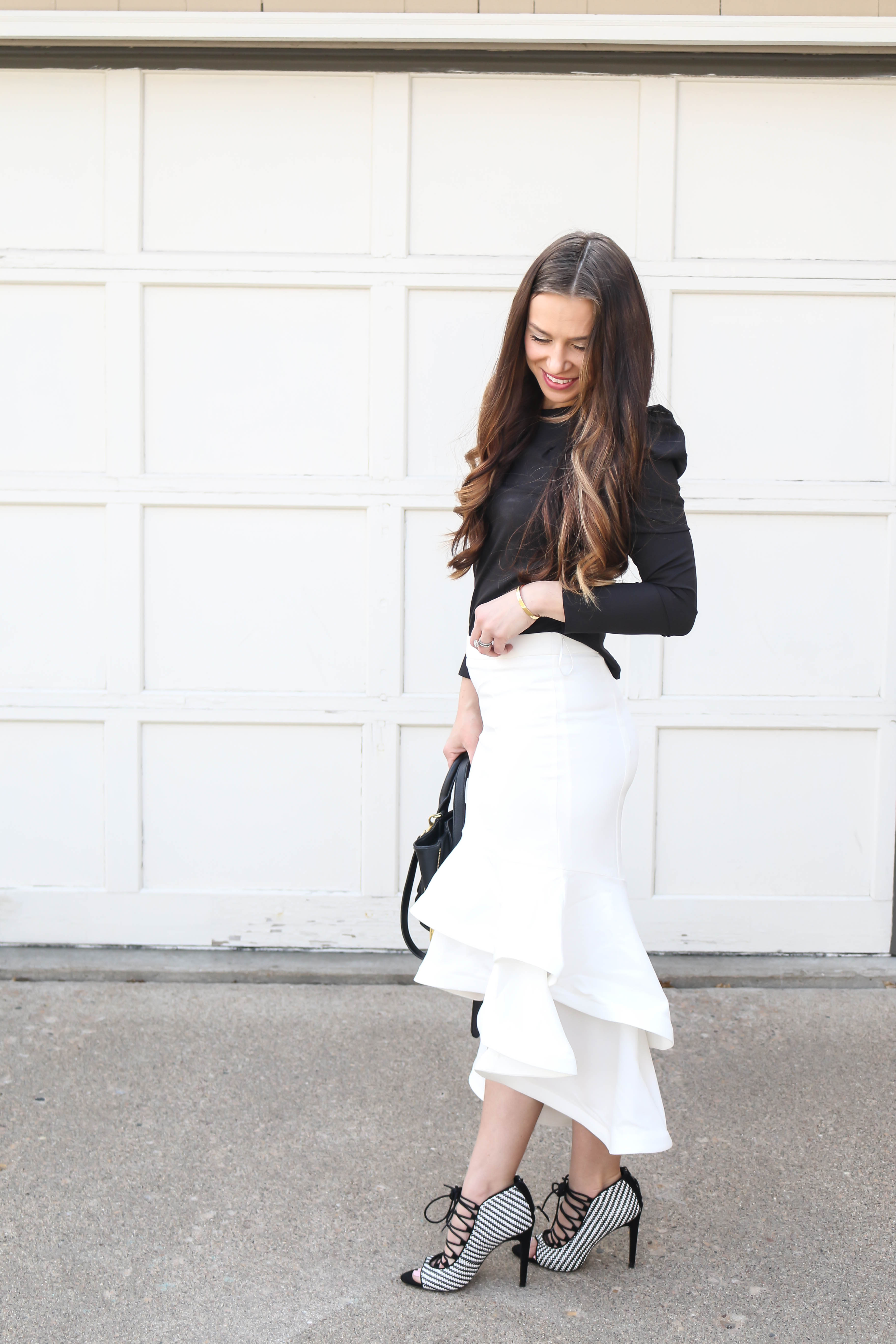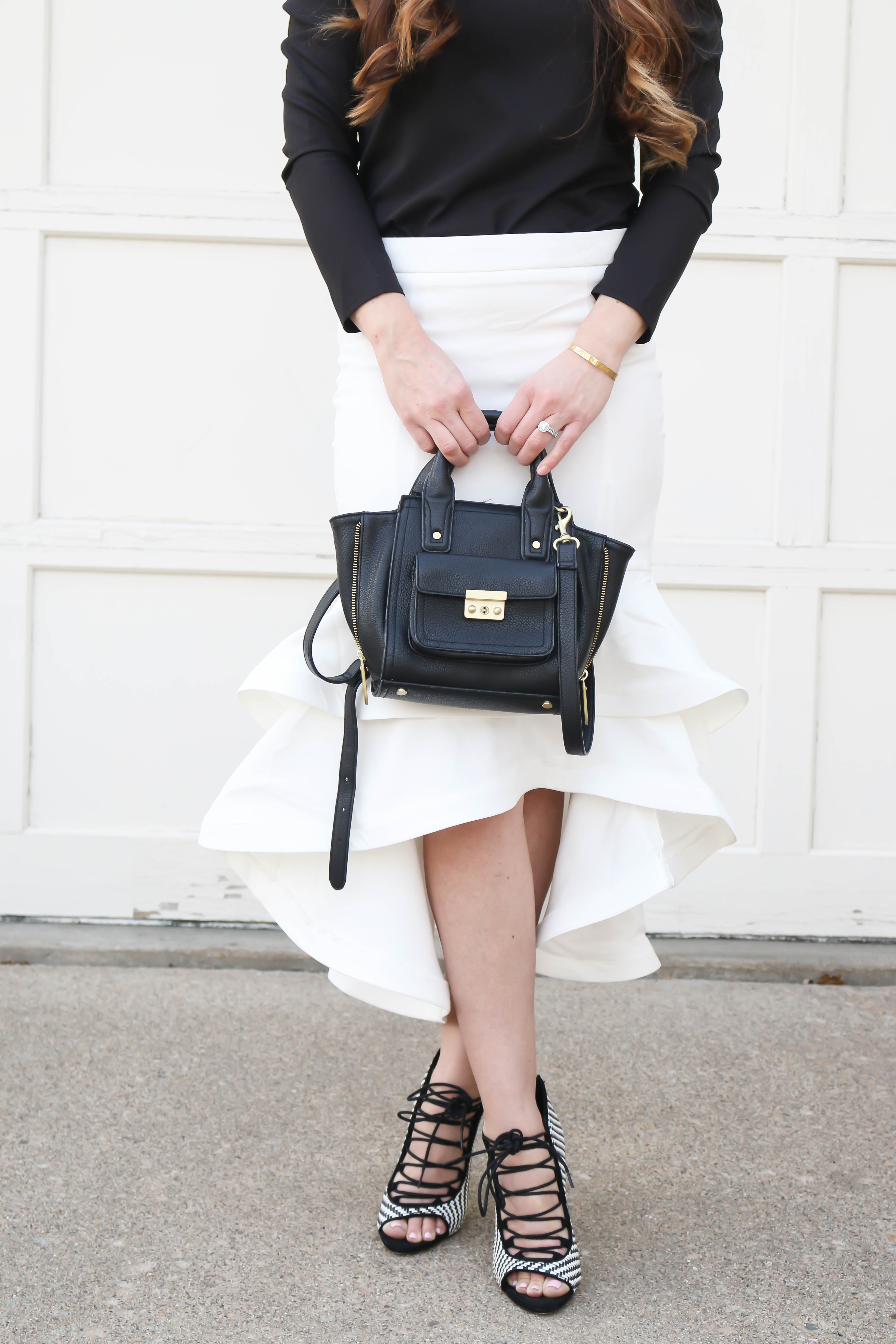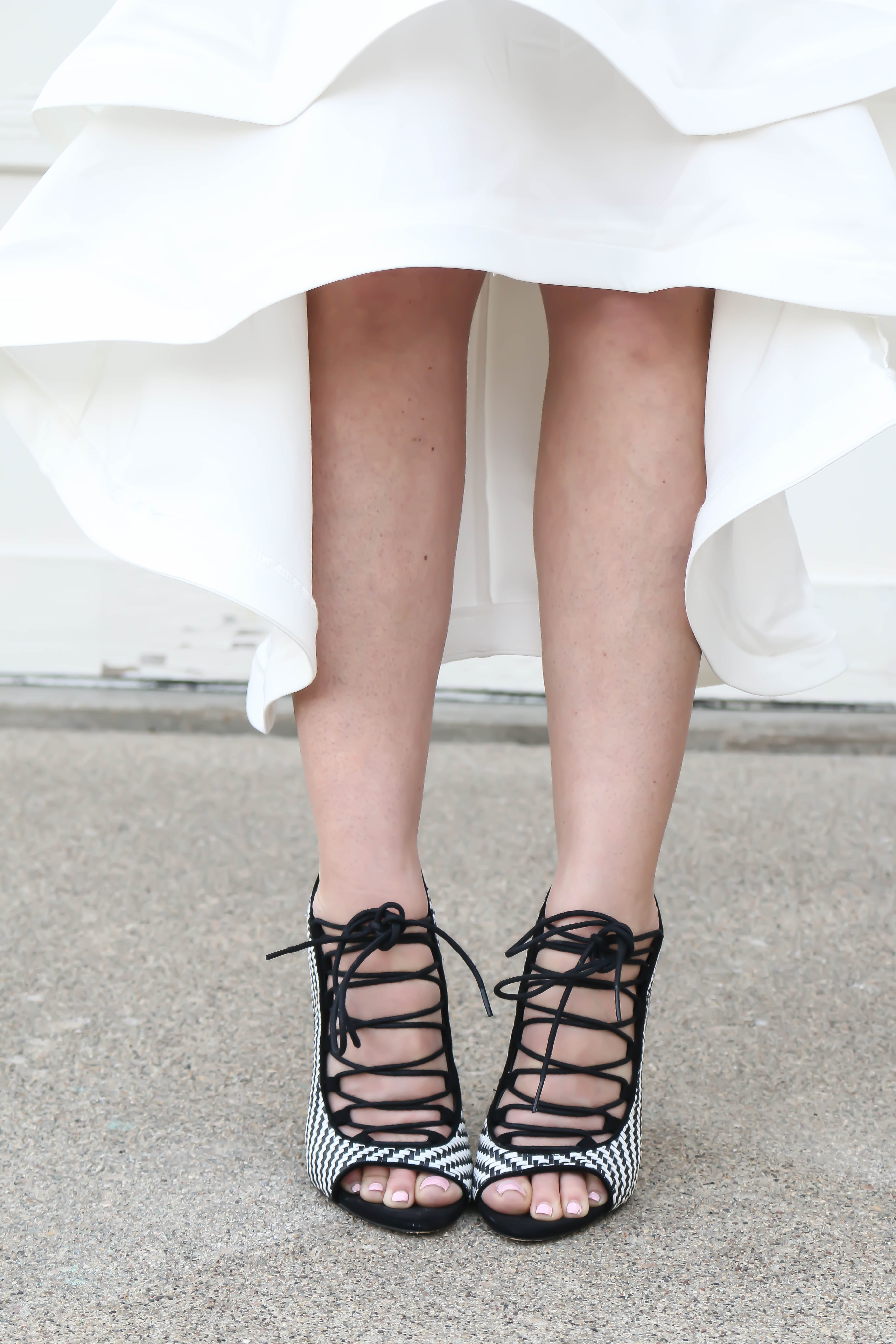 Bella's Outfit:
Dress | Sandals | Hair Bow
My Outfit:
Skirt: the white sold out so fast but available in black here | Top |
My shoes are from Zara a few years ago. but here's some similar ones here | here | here | here | here |
Handbag is from the Target Phillip Lim line a few years ago. Similar style here and very affordable option here and the original Phillip Lim version here.
![](/content/images/2016/10/Signature.png)